1,023 Creative Stationery Shop Name Ideas to Write Home About
When you buy something through one of the links on our site, we may earn an affiliate commission.
Are you ready to embark on a creative journey to name your very own stationery shop? Look no further! In this blog post, we've curated a treasure trove of captivating and memorable stationery shop name ideas that will leave a lasting impression on your customers.
We've also got essential naming tips to help you make the perfect choice. Discover the power of a well-crafted name that speaks volumes about your brand. Whether you're aiming for elegance, uniqueness, sustainability, or trendiness, we've got you covered.
Read on to unlock the secrets of stationery shop naming success and find a name that will set your business apart in the world of creative commerce!
Artsy Stationery Shop Name Ideas
Ink & Canvas Creations
Paper Palette
Artistic Quills
Colorful Canvas Co.
Brush & Pencil Emporium
Stationery Strokes
Crafty Corner Studio
The Artful Pen
Paper Dreamscape
Palette & Paper
Creative Quill Haven
Whimsical Inkwell
Canvas Craftsmen
Artistic Impressions
The Inked Easel
Colorful Creations Depot
Crafted Canvas Corner
Stationery Serenity
Palette Playground
Artsy Alcove
Paper & Palette Provisions
The Quill Oasis
Artistic Expressions Emporium
Creative Canvas Cove
The Pencil Palette
Artisanal Inkworks
Rainbow Stationery Studio
Brush & Quill Sanctuary
Crafted Colorways
Serene Sketchbook Shop
Artistic Oasis Stationers
Ink & Inspiration Hub
Creative Paper Haven
Check out our list of art business name ideas for more suggestions.
Best Stationery Store Name Ideas
Quirk & Quill Boutique
Stationery Treasures
Elegant Inkwell Emporium
PaperCraft Prodigy
The Artful Notepad
Colorful Creators Corner
Pencil & Palette Paradise
Crafty Notebook Nook
Stationery Delights
Creative Canvas Cart
The Crafted Scroll
Whimsy & Write
Inspired Inkworks
Palette & Paper Pizzazz
Stationery Symphony
The Paper Prism
Crafters' Cove Creations
Quill & Scroll Studio
Artisanal Stationery Splendor
The Pen Palette
Rainbow Notions
Sketchbook Sanctuary
Papyrus & Pigment
Craftsmen of Creation
Inspirational Inkspots
Enchanted Easel Emporium
The Creative Desk
Artistic Memoir
Vivid Visions Stationers
Whimsical Wordcraft
The Paper Portrait
Pen & Palette Pavilion
Crafted Color Chronicles
Boutique Stationery Shop Names
Paper & Pen Boutique
Stationery Elegance
Boutique Scribbles
The Inked Quillery
Luxe Paper Haven
Artful Notions
Fine Stationery Finds
Quill & Scroll Boutique
Posh Paper Palette
The Crafted Desk
Chic Canvas Creations
Bespoke Stationers
Signature Scribbles
The Artisanal Write
Whimsy Inkwell
Exquisite Stationery Studio
Elegant Notebook Nook
Inked Treasures Boutique
Crafted Canvas Collections
The Penmanship Parlor
Enchanted Inkwell Boutique
Polished Paper & Pen
Boutique Artistry
Dainty Desk Accents
The Artful Script
Papery Perfection
The Quill & Palette Boutique
Gilded Stationery Treasures
Fine Artful Stationers
The Posh Pencil Case
Velvet Quill Boutique
Boutique Crafted Keepsakes
Stationery Couture
Catchy Stationery Business Name Ideas
ColorSplash Stationery
QuillCrafters
The Stationery Showcase
PenPerfect Emporium
ScribbleSensation
Creative Corner Creations
Stationery Stardom
Posh Paper Trails
InkJoy Oasis
Artistry Avenue
DoodleDelight Boutique
PalettePlay Paradise
Stationery Splurge
WhimsiWrite Wonderland
CraftyCanvas Curios
The Pencil Emporium
NoteNook Niche
QuirkyQuill Cove
PaperTrail Treasures
ColorPalette Corner
CraftyStation Sensations
InspireInk Store
PenArtistry Palace
StationeryFever
The WriteStuff Shop
ArtisticPaper Dreams
PenCrafters Hub
The Doodle Den
NoteableNook
WhimsiPrint Wonders
CraftyQuill Quest
WriteSplash Boutique
QuillCanvas Creations
Clever Stationery Shop Name Ideas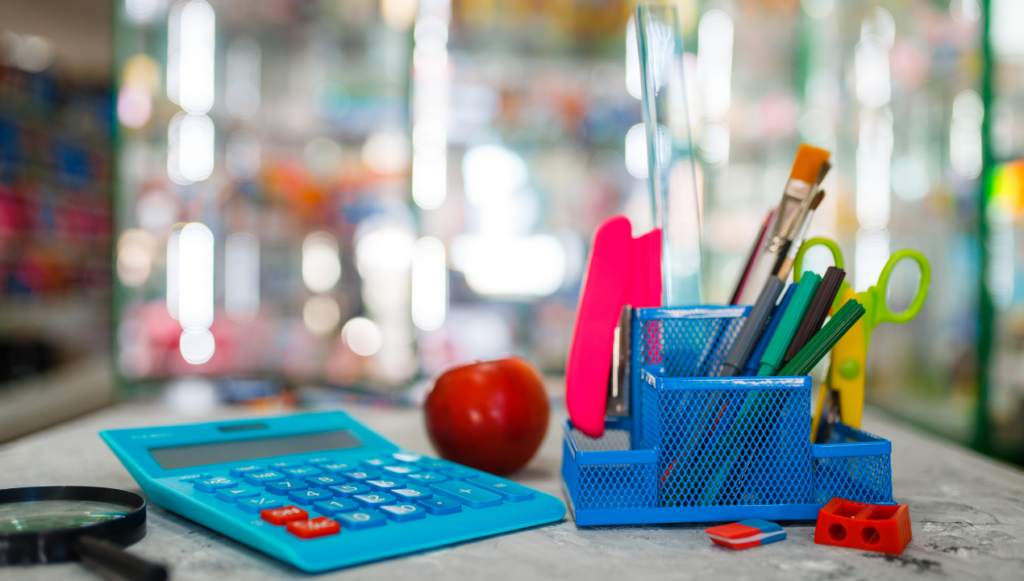 The Write Choice Emporium
Pen & Paper Paradox
Crafty Canvas Collective
Quillmatic Expressions
Artistry Alcove
Palette of Possibilities
Noteworthy Niche
Scribble & Sip Studio
The Stationery Strategist
Inkling Innovations
Canvas & Quill Creators
CleverCraft Stationers
Doodle Dynamics
The Creative Cornerstore
Pencil Precision Pros
Wordplay Wonderland
PaperChic Boutique
Expressive Endeavors
Stationery Synergy
Penchant for Paper
The Ink Spot Oasis
Crafty Contours
Quirky Canvas Co.
Notable Notations
Artisanal Advancements
Palette Pursuit
Scribble Sensibilities
Crafty Cadence Creations
Pensive Paperworks
The Inkwell Innovators
Canvas Connoisseurs
Precision Pencilworks
Wordcrafters' Whimsy
Cool Stationery Business Name Ideas
Stationery Spectrum
Pen & Palette Pro
Artistic Attic
The Crafty Quill
Ink & Imagination
Canvas & Co.
PaperCharm Boutique
QuirkCrafters
The Doodle Domain
ColorWave Stationers
Crafted Elegance
Notebook Nirvana
Palette Paragon
Artful Expressions
QuillCraft Central
Chic Canvas Collective
WriteStyle Studios
Inkwell Innovations
Stationery Sleek
CanvasCraft Corner
Posh Paper Pen
Creative Notescape
Ink & Insight
Crafted Chronicles
Quill & Canvas Cove
Fine Line Finds
InkArtistry Oasis
Palette Perfection
CraftyScript Studio
Pencil Pointers
Canvas & Craftsmanship
Whimsy WriteShop
Stationery Serendipity
Creative Stationery Store Name Ideas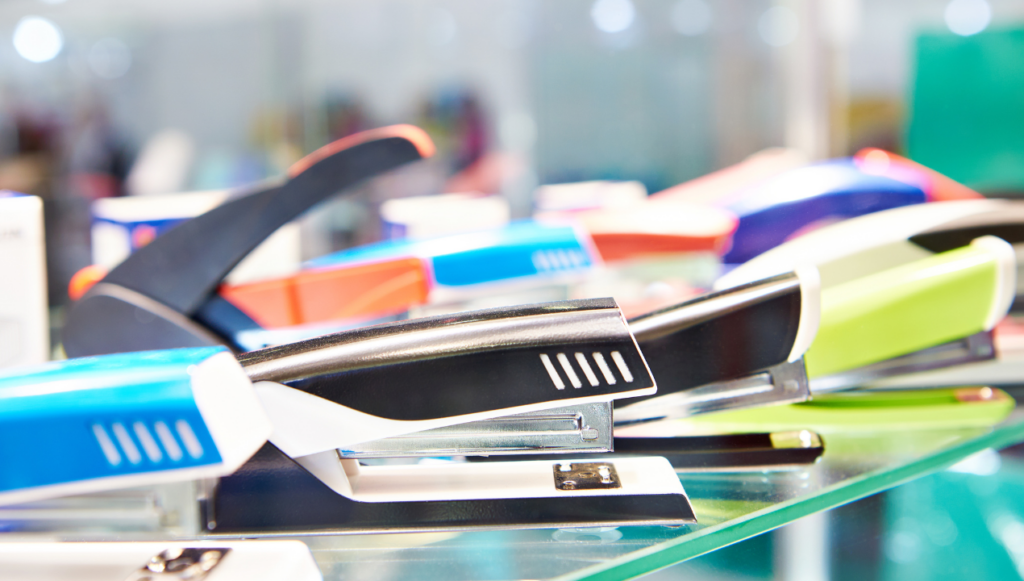 The Quill and Muse
Canvas & Chronicle
Palette Pioneers
Scribble Sparks
WhimsiCraft Haven
Colorful Compositions
Stationery Symphony
Pencil & Pixel Palace
Creative Canvas Carousel
Artisanal Inkflows
PaperCraft Odyssey
Palette Playhouse
QuillCraft Confections
The Inkling Studio
Chromatic Chronicles
Imagination Inkscape
Canvas Charmers
Stationery Scenarios
Crafted Color Collage
The Artful Ledger
Pen & Prism Pros
Crafty Musings
Artistry Alchemy
Palette & Papyrus
Scribble Street Studio
WhimsiWonders Workshop
CanvasCraft Co.
Museful Memoirs
Pencil Potpourri
QuirkyQuill Quest
ColorVista Ventures
Stationery Stories
Creative Canvas Collective
Cute Stationery Business Name Ideas
The Paper Panda
Quill & Whimsy
Inkling Meadows
Doodle Darling
Crafty Critters
Scribble Sweets
Artistic Antics
Palette Pals
Paper Pixie Parlor
The Stationery Sprout
Whimsical Writings
Pencil Pizzazz
Rainbow Stationers
The Crafty Cuddle
Scribble Safari
Palette Pets
SnuggleStation Supplies
Pen & Plush
Crafty Creatures Cove
The Quirky Critter Co.
FuzzyQuill Friends
Colorful Critters Corner
Scribble Snuggles
WhimsiWhiskers
FluffyInk Fables
Crafty Creatures Café
Pencil Pals Paradise
Artistic Animalia
Rainbow Rascals
CuddleCanvas Creations
SnuggleSketch Studio
Paper Paws & Whiskers
Quill & Cozy Critters
Educational Stationery Shop Names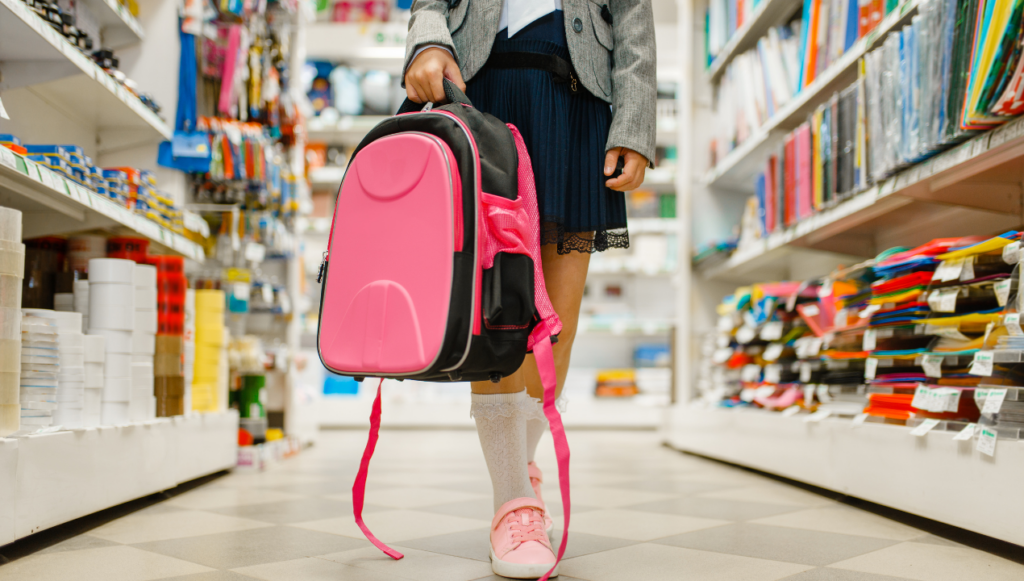 Scholar's Supplies Hub
Learn & Write Emporium
Brainy Brush & Quill
Curious Canvas Creations
StudySmart Stationers
Schoolroom Stationery
Knowledge Palette
Bookish Basics Boutique
Educraft Corner
Study Aid Studio
Pen & Ponder
BrainyBoard Stationers
The Learning Ledger
SmartCanvas Supplies
Academic Artistry
BrainBoost Creations
Pencil & Progress
The Brainy Brushstroke
Learnology Loom
Knowledge Inkwell
Mindful Memoirs Mart
Scholarly Stationery Seekers
Write & Wisdom
Genius Palette Provisions
EduQuill Boutique
Artistic Aptitude Aids
StudyNook Staples
BrainyBrush Boutique
Insightful Ink Emporium
The Educator's Easel
Schoolhouse Scribbles
Mindful Mastery Materials
Canvas of Cognition
Elegant Stationery Shop Names
Elegance & Ink
The Paper Parlor
Quill & Scroll Elegance
Artisanal Accents
Opulent Palette
Luxe Stationery Haven
The Inkwell Artistry
Polished Paper & Pen
Regal Quill Studio
Posh Paper Palette
Artful Elegance Emporium
Sophisticated Scribbles
Fine Ink & Papyrus
Chic Canvas Creations
Exquisite Stationers
The Elegance Enclave
Gilded Quill & Parchment
Artistry in Ink
Elegant Memoir Studio
Quill & Luxe
Royal Palette Provisions
Pinnacle Paperworks
The Artisan's Easel
Refined Notions
Majestic Ink Oasis
Regal Pencil Palette
Artful Scrolls & Scripts
Elegant Canvas Creators
Classique Stationery
The Quill's Charm
Genteel Gallery of Artistry
Elysian Easel Emporium
Timeless Stationery Treasures
Fancy Stationery Shop Name Ideas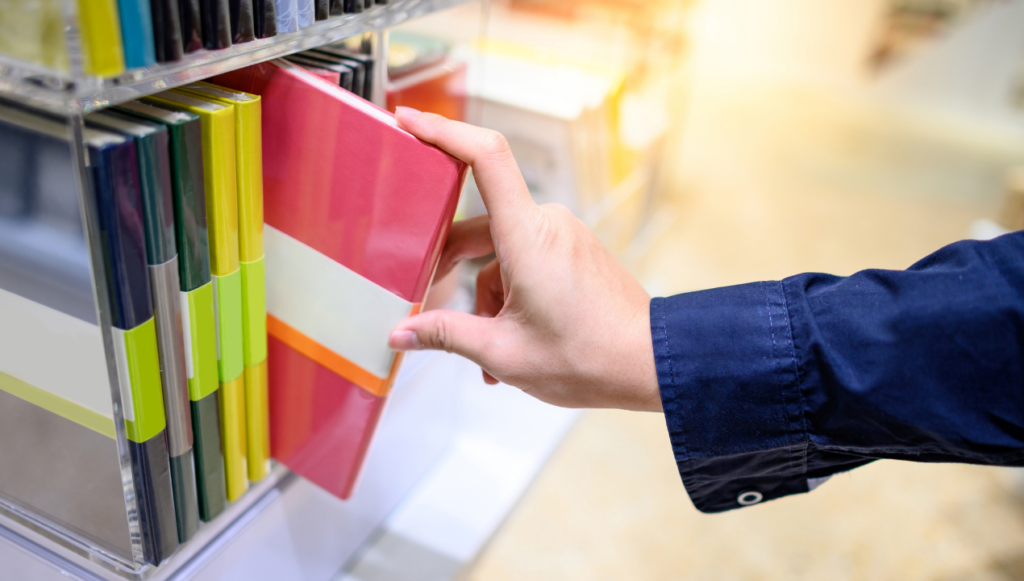 The Paper Palace
Quill & Couture
Opulent Inkworks
Artisanal Elegance
Luxe Letters & Lines
Prestige Palette
Fancy Font Emporium
Chic Canvas Collections
Regal Stationers
Gilded Quill & Scroll
Couture Canvas Creations
Fine Ink & Finery
Posh Papyrus & Pen
Grandeur Gallery of Artistry
Classy Crafted Chronicles
Refined Notions Boutique
Elegant Scroll & Script
Timeless Treasures Studio
Enchanting Elegance Emporium
Ornate Canvas Oasis
Majestic Manuscripts
Plush Pencil & Palette
Distinguished Inkwell
The Prestige Parlor
Velvet Quill Boutique
Regency Stationery Splendor
Lavish Lettercraft
Couture Chronicles Cove
Quill & Scroll Soiree
Elysian Elegance Haven
Haute Couture Stationers
Aristocratic Artistry
Papyrus & Plumes
Fun Stationery Store Name Ideas
Paper Party Central
WhimsiWrite Wonderland
Scribble & Giggle
Crafty Color Carnival
Doodle Daze Depot
Artistic Antics Alley
Rainbow Revelry
The Fun Factory of Stationery
Quirky Canvas Cove
Colorful Creations Corner
Playful Palette Pro
Pencil Pizzazz Paradise
Stationery Safari
The Crafty Carousel
Scribble Spectaculars
WhimsiCraft Wonderland
Doodle Delight Studio
Creative Color Circus
Artistic Adventures Alley
Stationery Shenanigans
Crafty Capers Cove
Quill & Giggle Gallery
Colorburst Creations
Playful Paper Parade
Scribble Sparklers
The Artful Amusement Park
WhimsiWorks Wonders
Crafty Cartwheels
Palette Party Place
Pencil Playground
Stationery Shenanigan Shack
Crafty Capriciousness
Artistic Antics Atrium
Foreign-Language Inspired Stationery Shop Names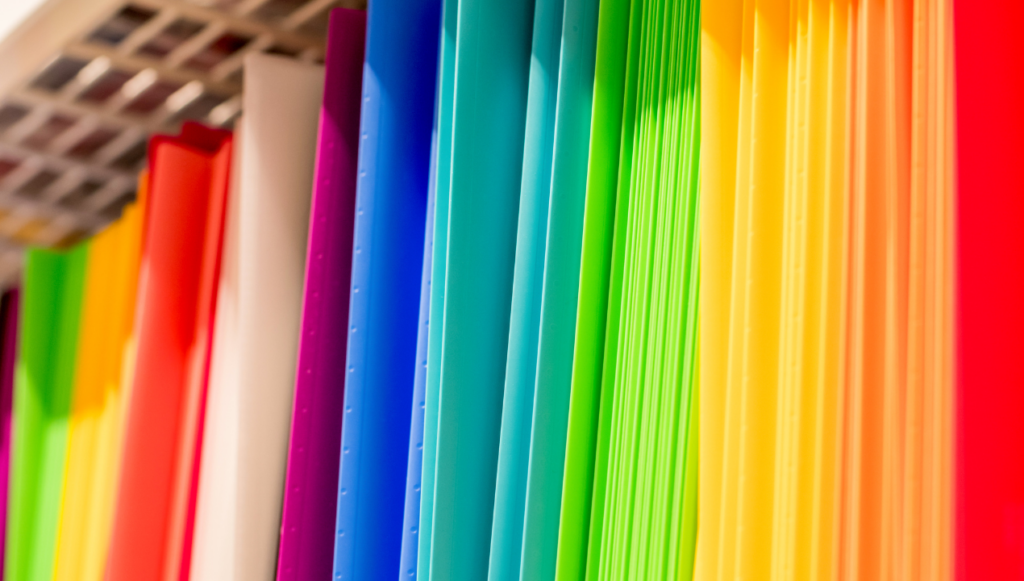 Papeterie Parisienne (French for "Parisian Stationery")
Schreibwarenzauber (German for "Stationery Magic")
La Tinta Creativa (Spanish for "Creative Ink")
Bellezza di Carta (Italian for "Paper Beauty")
Arte de Papel (Spanish for "Art of Paper")
Écriture Élégante (French for "Elegant Writing")
Penne & Pennelli (Italian for "Pens & Brushes")
Tinta e Tesouros (Portuguese for "Ink and Treasures")
Kunstkarton (German for "Art Cardboard")
Le Coin Créatif (French for "The Creative Corner")
La Poesia Della Carta (Italian for "The Poetry of Paper")
Escritura Encantada (Spanish for "Enchanted Writing")
Stilvolle Schreibwaren (German for "Stylish Stationery")
Papiers du Monde (French for "Papers of the World")
Belleza en Papel (Spanish for "Beauty in Paper")
Magia di Matita (Italian for "Pencil Magic")
Plume et Parchemin (French for "Quill and Parchment")
Arte della Scrittura (Italian for "Art of Writing")
Pluma y Pincel (Spanish for "Pen and Brush")
Kreatives Papierreich (German for "Creative Paper Realm")
Papel y Tinta (Spanish for "Paper and Ink")
Les Arts de l'Écriture (French for "The Arts of Writing")
La Magia della Matita (Italian for "The Magic of the Pencil")
Papelaria Encantada (Portuguese for "Enchanted Stationery")
Schreibkunst Galerie (German for "Writing Art Gallery")
Poésie sur Papier (French for "Poetry on Paper")
Artigianato Carta (Italian for "Paper Craftsmanship")
Pinceladas Creativas (Spanish for "Creative Brushstrokes")
Stilvoller Schreibtisch (German for "Stylish Desk")
Papiers et Couleurs (French for "Papers and Colors")
Il Mondo della Scrittura (Italian for "The World of Writing")
Pluma Dorada (Spanish for "Golden Quill")
Kreative Schreibstube (German for "Creative Writing Room")
Formal Stationery Shop Name Ideas
The Elegance Quill
Classic Canvas Creations
Regal Stationery Emporium
Pen & Protocol Pro
Posh Papyrus & Pen
Prestige Paperworks
The Formal Font
Sophisticated Scribbles
Opulent Quill & Scroll
Grandeur Gallery of Artistry
Distinguished Inkwell
The Prestige Parlor
Fine Ink & Formality
Luxe Letters & Lines
Formal Fountain Pens
Pinnacle Paper & Protocol
Timeless Treasures Stationery
The Regal Registry
Polished Pencil & Paper
Elegant Engraving Emporium
Prestigious Palette Provisions
The Protocol Parchment
Genteel Gallery of Stationery
Aristocratic Artistry
Formal Font & Flourish
Exquisite Embossing Emporium
Regency Quill & Scroll
The Formal Folio
Ornate Stationery Studio
Lavish Lettercraft
Majestic Manuscripts
Regal Reservations Registry
Protocol & Papyrus Palace
Good Stationery Business Name Ideas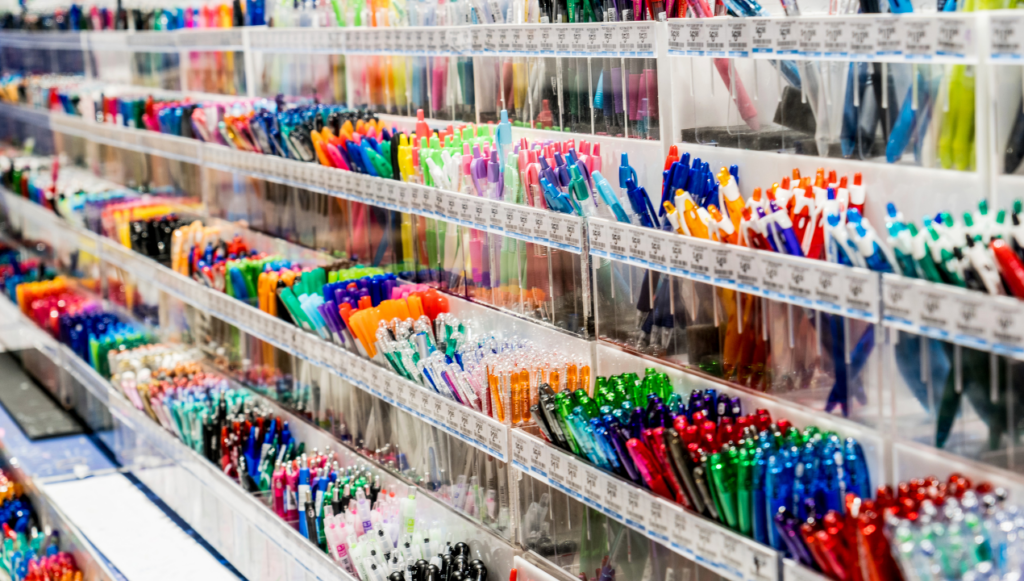 The Creative Corner
Ink & Inspiration
Artistic Accents
Crafty Canvas
Stationery Splendors
Palette Paradise
QuillCraft Creations
The Write Touch
Pencil & Paper Posies
Paper Dreams
Artisanal Allure
Scribble Serenity
Whimsy & Write
The Paper Trail
Palette Perfection
Crafted Elegance
Artful Notions
Quill & Canvas Cove
Colorful Creations
Crafty Chronicles
The Ink Spot
Canvas & Co.
Creative Canvas
Pencil Point
Stationery Studio
Quill & Craft
Palette of Possibilities
Paper Pleasures
Crafty Endeavors
Inspired Inkwell
Canvas of Creativity
Colorwave Creations
PaperCraft Pro
Great Stationery Shop Name Ideas
The Artful Stationer
Quill & Palette Perfection
Crafted Canvas Corner
Inkwell Inspirations
Artistry Abode
Palette & Paper Promenade
Stationery Showcase
The Creative Canvas
Pen & Pencil Paradise
Crafted Notions Nook
Whimsical Inkworks
Palette & Penmanship
PaperCraft Prospects
Artisanal Alcove
The Quirky Quill
Colorful Canvas Creations
Crafted Chronicles Cove
Stationery Serenity Studio
The Artisan's Inkwell
Inspired Impressions
Quill & Brush Boutique
Canvas & Co. Creations
Crafted Colorways Corner
Artistic Oasis Stationers
Rainbow Dreamscape
Paper & Palette Paradise
Creative Quill Creations
Ink & Imagination Oasis
Crafted Canvas Chronicles
Serene Sketchbook Studio
Artistic Escapades Emporium
Palette Playground Promenade
The Artful Notepad Nook
Kids Stationery Store Name Ideas
Little Artists' Emporium
Scribble Splash Shop
Doodle Delights
Crafty Kids Creations
Colorful Canvas Corner
Pencil & Playtime
WhimsiWrite Wonders
The Creative Kids Co.
Paper Playground
Scribble & Sparkle
Crafty Kiddos Studio
Rainbow Stationery Haven
Fun with Pens & Paper
Kids Canvas Collective
Artistic Adventures Alley
Crayon & Craft Kingdom
Stationery Safari for Kids
Pencil & Palette Playhouse
Creative Corner Kids
ColorSplash Creations
Scribble Safari for Children
WhimsiWonders Workshop
Crafty Kids' Cove
Artistic Alcove for Children
Kid's Ink & Imagination
Playful Palette Place
Doodle Dreams for Kids
Kids Crafty Cart
Pencil Pals Playground
Kid's Rainbow Station
Artistic Antics for Children
Kiddo Craft Central
Paper & Pencils for Kids
Luxury Stationery Shop Name Ideas
Opulent Ink & Paper
Prestige Palette Pro
Luxe Lettercraft
Artisanal Elegance Emporium
The Regal Quill
Gilded Papyrus & Pen
Grandeur Gallery of Stationery
Polished Pencil & Palette
Exquisite Ink Oasis
Regency Stationery Splendor
Aristocratic Artistry
The Prestige Parlor
Fine Ink & Finery
Sophisticated Scrolls & Scripts
Posh Pencil & Paper
Lavish Lettercraft
Majestic Manuscripts
The Elegance Quill
Regal Stationery Emporium
Opulent Quill & Scroll
Luxe Letters & Lines
Prestige Paper & Protocol
Pinnacle Palette Provisions
Timeless Treasures Stationery
Polished Parchment & Pen
Grandeur Inkwell
Artistic Aristocracy
Lavish Ledger & Quill
Refined Regency Stationers
Elysian Elegance Emporium
Haute Stationery Couture
Royal Quill & Papyrus
The Elite Enclave of Stationery
Memorable Stationery Shop Name Ideas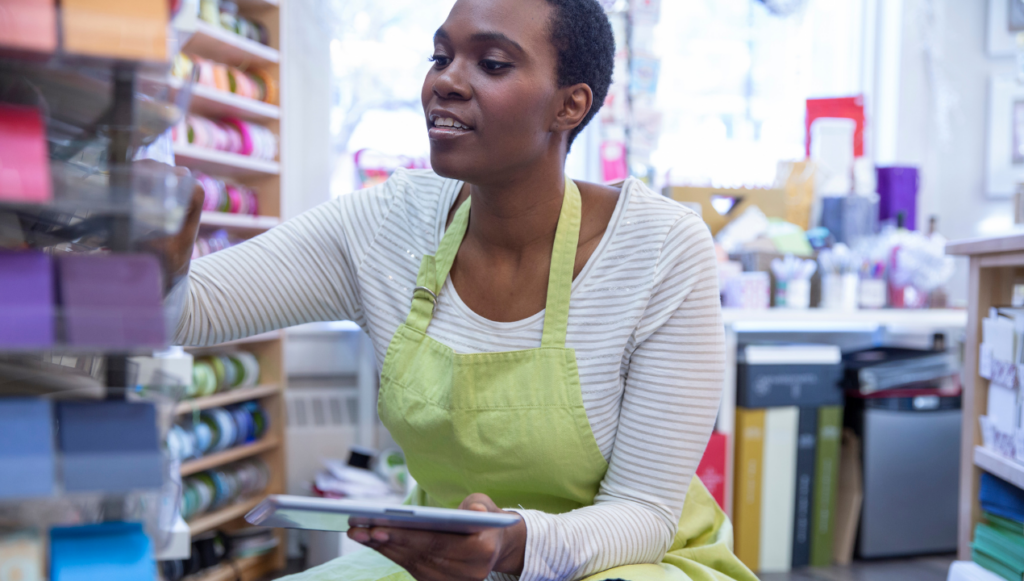 Memoir Makers
Creative Chronicles
Stationery Stories
Quill & Canvas Quest
Palette of Memories
Ink & Imagination Oasis
Scribble & Sketch Studio
Crafted Keepsakes Cove
Legacy Ledger
Artful Impressions
Timeless Treasures Studio
Pencil & Parchment Parlor
Memoir Mosaic
The Memory Quill
WhimsiWonders Workshop
Canvas of Remembrance
Nostalgia Notions
The Memoir Emporium
Ink & Inspiration Infusion
Reflections on Paper
Crafted Chronicles Cove
Page & Palette Pioneers
Memory Makers' Studio
The Quill & Memory
Creative Keepsake Corner
Stationery Sentiments
Echoes on Paper
Ponder & Pencil Place
Memoir Montage
Artistic Anecdotes
Keepsake Canvas Creations
Ink & Indelible Memories
Time Capsule Treasures
Organizational Stationery Shop Names
Organize & Orchestrate
Orderly Office Oasis
Tidy Desk Treasures
Efficient Essentials Emporium
Streamlined Stationers
Neat Nook Notions
Clutter Control Central
Desk Dynasty
Sorted Scribbles Shop
Task Tamer Treasures
The Organized Office
Productivity Palace
Workspace Wizards
Tidy Tools & Treasures
Orderly Outfits
Clean Desk Creations
Methodical Materials Mart
Desk Detox Depot
Efficiency Enclave
The Organized Nook
Systematic Stationery Studio
Streamline & Style
Desk Declutter Delights
Organized Office Oasis
Precision Paper Provisions
Neatnik Notepads
Tidy Thoughts & Tools
Clutter-Free Corner
Organizational Oasis
Task Tracker Treasures
Desk Detailers
Orderly Office Outpost
Efficiency Elevation Emporium
Personalized Stationery Shop Names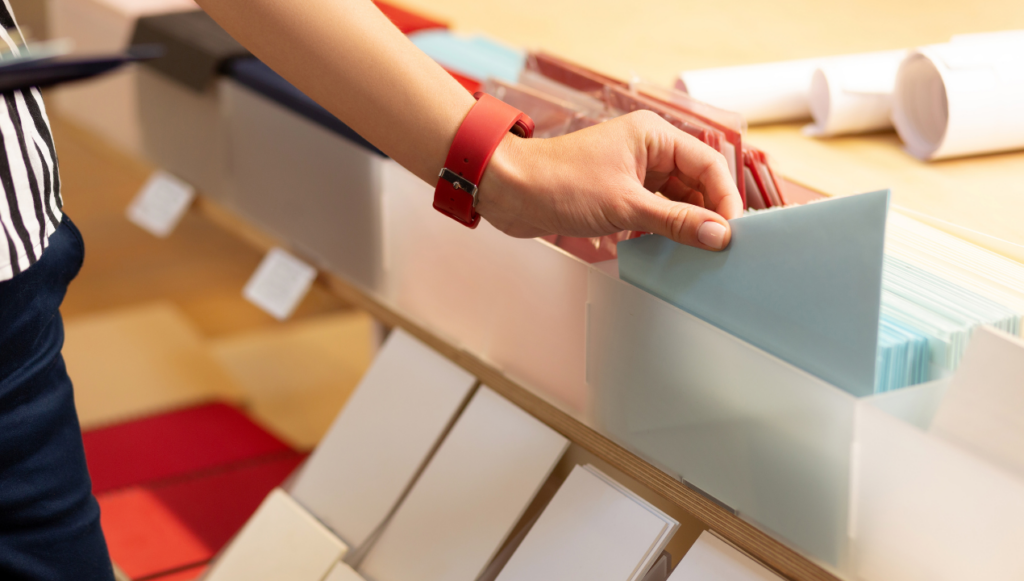 Custom Creations Corner
Bespoke Stationers
Personalized Paperworks
Tailored Treasures Studio
Signature Scribbles
Custom Crafted Canvas
Artful Monograms
Unique Ink & Impressions
Personal Touch Stationers
Your Name in Notes
Handcrafted Monograms
Custom Quill & Canvas
Signature Stationery Studio
Tailor-Made Treasures
Artisanal Monograms
Bespoke Brush & Quill
Custom Canvas Creations
Personalized Pencil & Paper
Your Inked Identity
Signature Styles Studio
Monogram Magic
Handcrafted Memories
Artful Initials
Unique Quill & Scroll
Customized Canvas Cove
Personalized Palette Pro
Your Name in Notes Studio
Signature Scribble Sanctuary
Monogrammed Memoirs
Crafted Calligraphy & More
Tailored Typography
Personalized Impressions Emporium
Artisanal Alphabets & Accents
Posh Stationery Store Name Ideas
The Posh Penmanship
Opulent Ink & Papyrus
Luxe Ledger & Quill
Regal Stationery Salon
Grandeur Gallery of Paper
Aristocratic Artistry
The Prestige Parlor
Fine Ink & Finery Emporium
Elegant Escritura
Luxurious Lettercraft
Sophisticated Scribbles & Scrolls
Haute Quill & Parchment
Genteel Gallery of Stationery
Plush Pencil & Paper
Prestige Palette Palace
Timeless Treasures Stationers
Artful Artisanal Accents
Regency Quill & Scroll
Ornate Stationery Studio
Lavish Ledger & Scroll
Majestic Manuscripts & More
Polished Papyrus & Pen
Regal Reservations Registry
Elysian Elegance Emporium
Haute Couture Stationery
Royal Quill & Papyrus
Prestigious Palette & Parchment
Plume et Papier
Artistic Aristocracy
Posh Portfolio & Pen
Gilded Gallery of Stationery
Château du Chiffon
The Elite Enclave of Elegance
Quirky Stationery Business Name Ideas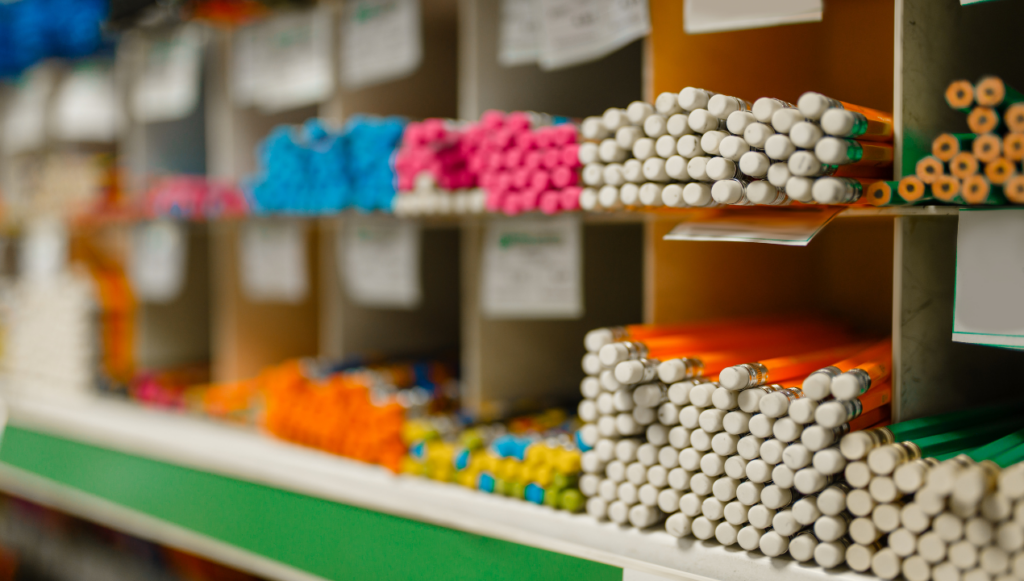 WhimsiWrite Wonderland
Quirk & Quill Cove
Ink & Oddities Emporium
Offbeat Office Oasis
Scribble & Sip Studio
Doodle Dynamo Depot
Peculiar Paperworks
Quill & Curio Corner
Oddball Office Supplies
Whimsical Writings
Artistic Antics Alley
The Quirky Quillery
Colorful QuirkCrafters
Scribble Safari Shack
Curious Canvas Cove
WhimsiWonders Workshop
The Crafty Quirkster
Odd & Outlandish Office
Creative Capers Corner
Pencil & Peculiarity
Quill & Quirk Quest
Crafty Oddities Oasis
Quirky Canvas Collections
The Eclectic Easel
Ink & Improbability
Oddly Artistic Antics
Curious Quill Creations
Whimsical Workspace
Quirked Out Office Supplies
Odd Ink Impressions
Offbeat Office Oddities
Pencil & Playful Peculiarities
Quirky Craft Corner
Seasonal Stationery Shop Name Ideas
Blossom & Brush Studio
Fresh Ink & Florals
Springtime Scribbles
Quill & Garden Gallery
Blooming Stationery Boutique
Sun-Kissed Scribbles
Seaside Stationery
Summer Splash Studio
Quill & Beach Breezes
Sunny Scribble Corner
Autumnal Artistry
Fall Foliage & Quill
Cozy Crafted Chronicles
Quill & Harvest Hues
Leafy Ledger & Scroll

16. Snowflake & Scribble
Winter Wonderland Writings
Frosty Quill & Parchment
Quill & Fireside Fables
Icy Inkwell Inspirations

21. Four Seasons Stationery
Evergreen Quill & Scroll
All-Season Scribbles
Timeless Treasures for All Seasons
Stationery Seasonscape

26. Festive Font & Quill
Holiday Hues & Scribbles
Quill & Mistletoe Memoirs
Season's Greetings Stationery
Jingle Bell & Journal

31. Wedding Whims & Writings
Graduation Greetings & Quill
Birthday Bash Stationery
Special Occasion Stationery Shop Names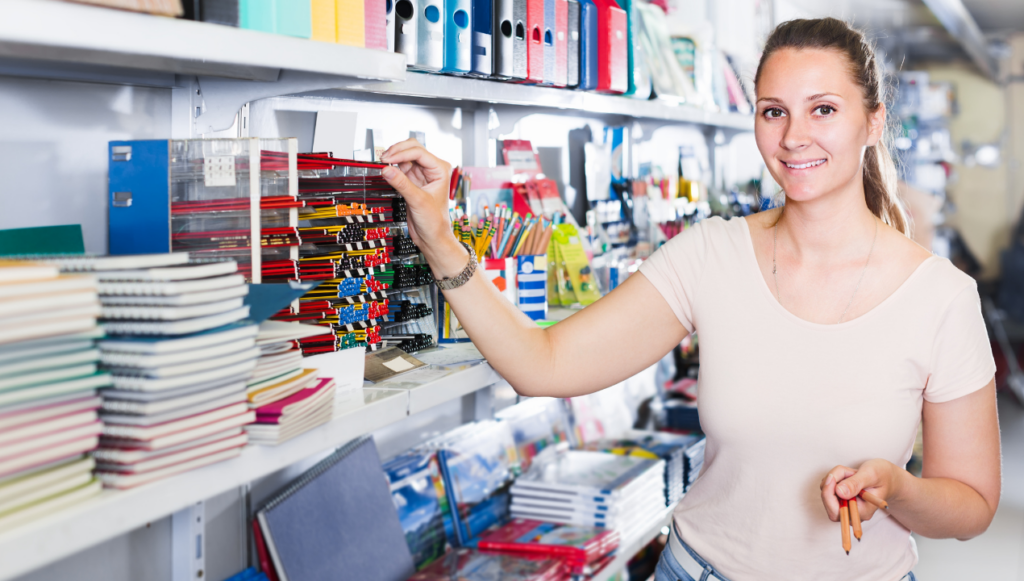 Celebration Stationery Cove
Wedding Whispers & Writings
Graduation Greetings Gallery
Birthday Bliss Boutique
Baby Shower Scribbles
Quinceañera Quill & Scroll
Bar Mitzvah Brushes
Communion Canvas Creations
Bridal Bliss & Brushes
Anniversary Affinity Art
Party Papyrus & Pen
Special Day Stationers
Greetings & Gatherings Gallery
Eventful Ink & Impressions
Prom Prep Pencils
Retirement Reflections
Reunion Reminiscences
Baptismal Brushwork
Sweet 16 Stationery Studio
Holiday Hues & Scribbles
Season's Greetings Stationers
Quill & Mistletoe Memoirs
Festive Font & Parchment
New Year's Notes & Notions
Halloween Haunts & Quill
Thanksgiving Thank-You Treasures
Valentine's Verse & Vellum
Love Letters & Lace
Mother's Day Memoirs
Father's Day Fonts
Graduation Gala & Gifts
Retirement Reflections
Milestone Marker Memoirs
Specialty Stationery Business Name Ideas
Crafty Calligraphy Cove
Vintage Vellum Treasures
Fountain Pen Fantasia
Watercolor & Whimsy
Quirk & Quill Creations
The Handcrafted Haven
Journal Junkies
Custom Card Crafters
Letterpress Luxuries
Engraved Elegance Emporium
Eco-Friendly Essentials
Unique Uppercase
Artful Alphabets & Accents
Digital Design Depot
Calligraphy & Canvas
Handmade Happiness
Brush & Bliss Boutique
Typewriter Tales & Treasures
Greeting Card Galore
Papercraft Pros
Artful Adornments
Whimsical Wax Seals
Stamp & Stencil Studio
Quill & Craft Curiosities
Origami Oasis
Stationery Supplies Spectacle
Fine-Lined Fables
Sumi Ink & Scrolls
Rubber Stamp Revue
Creative Correspondence Corner
Calligraphic Chronicles Cove
Vintage Visions & Verses
Pop-Up Papercraft Palace
Stationery Store Names Using Alliteration and Puns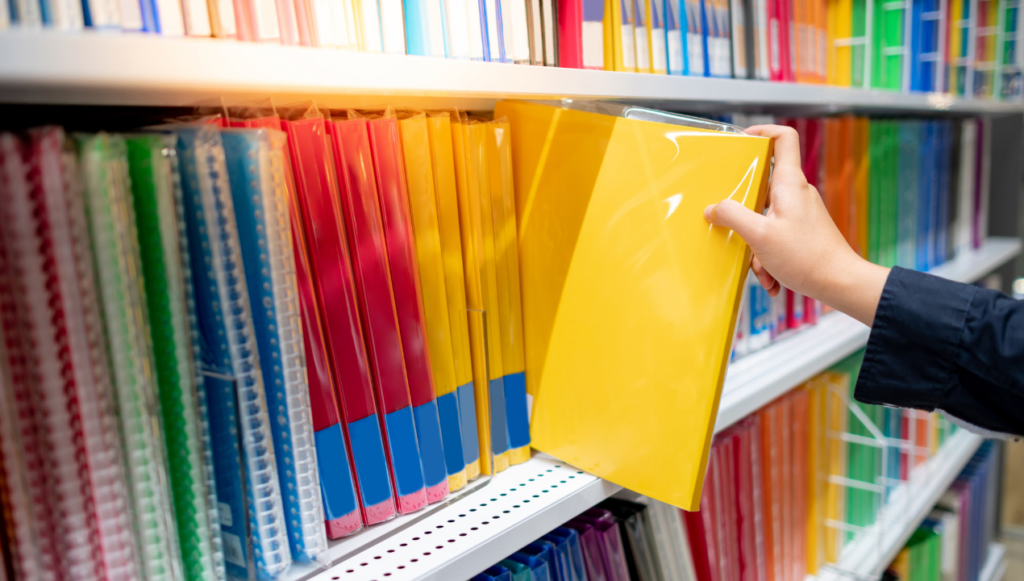 Quill & Quirk Quest
Pencil & Palette Parlor
Creative Canvas Corner
Ink & Imagination Inn
Crafty Chronicles Cove
Scribble & Sip Studio
Doodle Dreams Depot
WhimsiWrite Wonders
Artistic Antics Alley
Palette & Parchment Pavilion
The Paper Pizzazz Palace
Quirky Quill Quarters
Dazzling Doodle Domain
Pencil & Papyrus Paradise
WhimsiWonders Workshop
Crafty Capers Corner
The Scribble Squad
Curious Canvas Creations
Rainbow Revelry Realm
Artful Alphabet Avenue
Quill & Craft Carnival
Posh Paper & Pen Pavilion
Scribble & Splendor Showroom
Whimsical Wordsmith Warehouse
Crafted Chronicles Circus
Palette & Prose Playground
The Quirky Quillery
Peculiar Pencil Parade
Creative Canvas Carousel
Scribble Safari Spectacle
Quill & Quest Quarters
Colorful Craft Capers
Crafty Chronicles Caboodle
Stylish Stationery Shop Name Ideas
Chic Canvas & Quill
Elegance in Ink
Artisanal Accents & Papyrus
Urban Quill Studio
Modern Memoir Makers
Sleek Scribbles & Scrolls
The Stylish Stationer
Contemporary Canvas Creations
Luxe Lettercraft Studio
Design & Delight Depot
Vogue Vintage Vellum
Trendy Typography & Treasures
Posh Pencils & Paper
Sophisticated Script & Scroll
Classy Canvas Chronicles
Quill & Chic Charm
Minimalist Manuscripts
Sleek & Savvy Scribbles
Studio 10: Stationery & Style
The Fashionable Font
Sleek Script & Style
Classique Canvas Creations
Elysian Elegance Emporium
Trendy Treasures & Typography
The Modern Manuscript
Pencil & Parchment Parlor
Artistic Alphabets & Accents
High-End Handwriting Haven
Stylish Stationery Studio
Contemporary Calligraphy Cove
Urban Ink & Impressions
Chic Chronicles & Charms
Stylish Scribbles & Scrolls
Sustainable /Eco Stationery Shop Names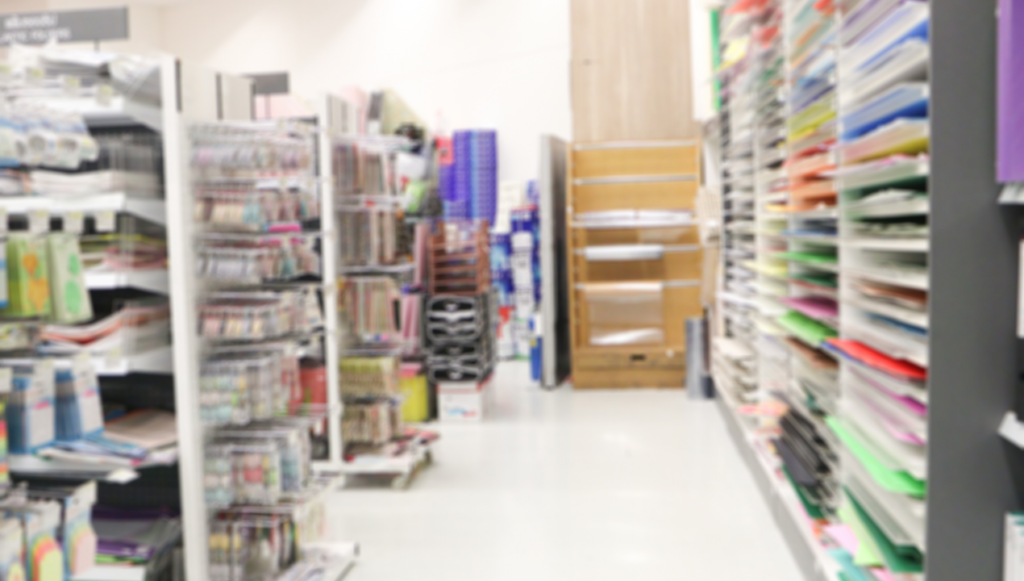 Green Ink & Paper
EcoCraft Creations
Sustainable Scribbles
Earth-Friendly Essentials
Leafy Ledger & Quill
Eco-Conscious Canvas
Recycled Realm of Stationery
GreenPens & Pencils
Sustainable Stationers
Earthwise Inkwell
Reusable & Recycled Writes
EcoCrafty Creations
Renewed Notepads & Notebooks
Green Quill & Scroll
Nature's Notebook Nook
GreenFolio & Papyrus
Recycled Paper Palette
Eco-Chic Calligraphy Cove
Leafy Letters & Lines
Earthly Engraving Emporium
Sustainable Sketchbook Studio
Recycle & Reuse Records
Green Penmanship Palace
Earthbound Essentials Emporium
Eco-Friendly Font & Flourish
Renew & Revive Stationery
Green Dream Diaries
Sustainable Scribble & Scroll
EcoArtistry Alcove
Leafy Ledger Legacy
Reimagined Recollections
EcoCanvas Chronicles
Reclaimed Recollections Realm
Trendy Stationery Business Name Ideas
Trendy Treasures & Typography
Chic Canvas & Quill
Stylish Scribbles & Scrolls
Urban Quill Studio
Modern Manuscript Maven
Sleek Scribbles & Scrolls
The Trendy Stationer
Contemporary Canvas Chronicles
Vogue Vintage Vellum
Design & Delight Depot
Classy Canvas Creations
Quill & Chic Charm
Minimalist Manuscripts
Sleek & Savvy Scribbles
The Stylish Scribbler
Studio 10: Stationery & Style
The Fashionable Font
Sleek Script & Style
Classique Canvas Couture
Trendy Typography & Treasures
The Modern Memoir
Pencil & Parchment Parlor
Artistic Alphabets & Accents
High-End Handwriting Haven
Stylish Stationery Studio
Contemporary Calligraphy Cove
Urban Ink & Impressions
Chic Chronicles & Charms
Ink & Inspiration In Vogue
Artistic Echoes & Elegance
The Trendy Typeset
Chic Script & Scroll
Trendsetting Treasures & Tools
Unique Stationery Shop Name Ideas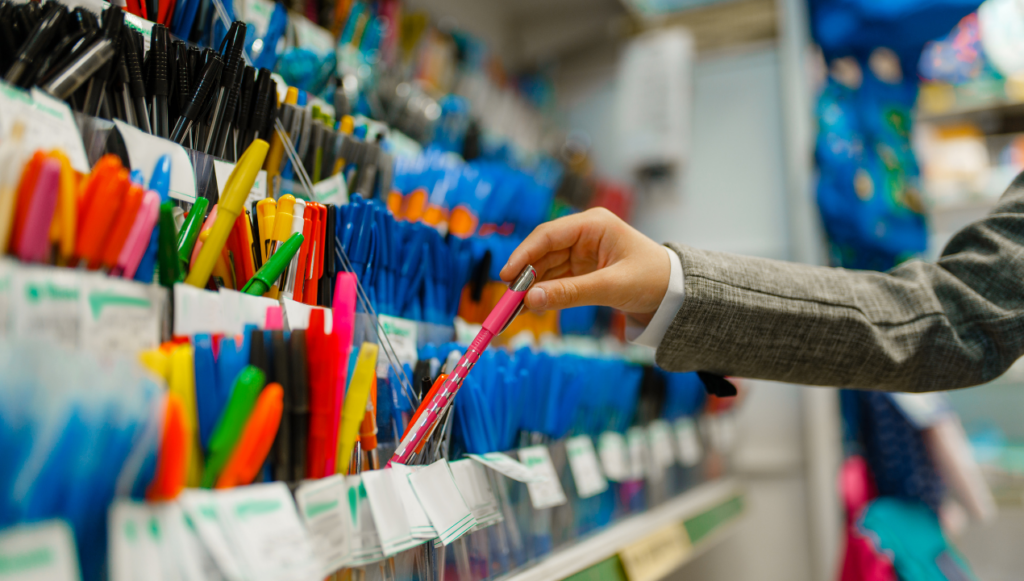 Quirk & Canvas Cove
Singular Scribbles & Scrolls
WhimsiWorks Wonders
Peculiar Papyrus & Pen
Artful Anomalies
The Uncommon Quill
Canvas & Curiosities
Singular Stationery Stories
Spectrum Scribbles
The Extraordinary Inkwell
Quirky Quill Quest
Whimsical Writings Workshop
Singularly Styled Stationers
Unique Uppercase
The Curious Canvas
Artistic Oddities Outlet
Unconventional Quill
One-of-a-Kind Stationery Studio
Eccentric Engravings Emporium
Singularly Styled Scrolls
The Whimsical Quill
Offbeat Office Supplies
Quirky Creations Corner
The Unusual Inkwell
WhimsiWrite Wonders Workshop
Singularly Styled Scribbles
The Curious Canvas Cove
Artful Anomalies Alcove
The Oddball Office
Quill & Quirk Quarters
Eccentric Expressions Emporium
Singular Scribble Sanctuary
The Creative Curiosities Co.
Take a look at our bookstore name ideas for more business name suggestions.
And if you are thinking big, our list of department store name ideas might be just what you are looking for!
Do's and Don'ts
Choosing the perfect name for your stationery shop is a crucial step in building a memorable brand. Here are some key do's and don'ts to guide you on your naming journey:
Do's:
Reflect Your Unique Identity: Your shop's name should reflect the essence of your stationery business. Consider what makes your shop special and try to capture that uniqueness in your name.
Keep It Memorable: A memorable name is more likely to stick in the minds of potential customers. Opt for names that are easy to spell, pronounce, and remember.
Convey Your Brand's Story: Choose a name that tells a story or gives customers a sense of what your shop is all about. This could be related to your products, your mission, or your values.
Check for Trademarks and Copyright: Ensure that the name you choose is not already trademarked by another business. Conduct a thorough search to avoid legal issues down the road.
Consider Expansion: Think about your long-term goals. If you plan to expand your product offerings or locations in the future, choose a name that can grow with your business.
Get Feedback: Don't hesitate to seek input from friends, family, or potential customers. Their feedback can provide valuable insights and help you make an informed decision.
Check Domain Availability with Namecheap: Once you have settled on a name, head over to Namecheap and see if the corresponding domain name is available.
Don'ts:
Avoid Generic Names: Steer clear of overly generic names that don't set you apart from competitors. Names like "Stationery Shop" or "Paper Products Store" can be easily forgotten.
Don't Limit Yourself Geographically: While it's okay to include your city or location in the name if it's relevant, avoid using a name that pigeonholes your business to a specific area if you plan to expand.
Beware of Trends: Trends come and go. Avoid names that are too trendy, as they may lose their relevance over time.
Say No to Complex Spellings: Unusual or complex spellings can make it challenging for customers to find your shop online or through word of mouth. Stick to simplicity.
Don't Rush: Choosing a name is a big decision. Take your time to brainstorm and explore different options. Rushing can lead to regrets later on.
Avoid Confusing or Offensive Names: Ensure your name is clear and doesn't have unintended negative connotations. Also, consider how it might be interpreted in different languages or cultures.
Final Thoughts
Remember that your stationery shop's name is the foundation of your brand identity. It's worth investing time and thought into finding the perfect name that resonates with your vision and appeals to your target audience.
Stay inspired, be creative, and you'll find a name that represents your business beautifully.
Want to learn step-by-step how I built my Niche Site Empire up to a full-time income?
Yes! I Love to Learn
Learn How I Built My Niche Site Empire to a Full-time Income
How to Pick the Right Keywords at the START, and avoid the losers
How to Scale and Outsource 90% of the Work, Allowing Your Empire to GROW Without You
How to Build a Site That Gets REAL TRAFFIC FROM GOOGLE (every. single. day.)
Subscribe to the Niche Pursuits Newsletter delivered with value 3X per week