Speechify Review: Can This Text-to-Speech Reader Really Improve Your Productivity?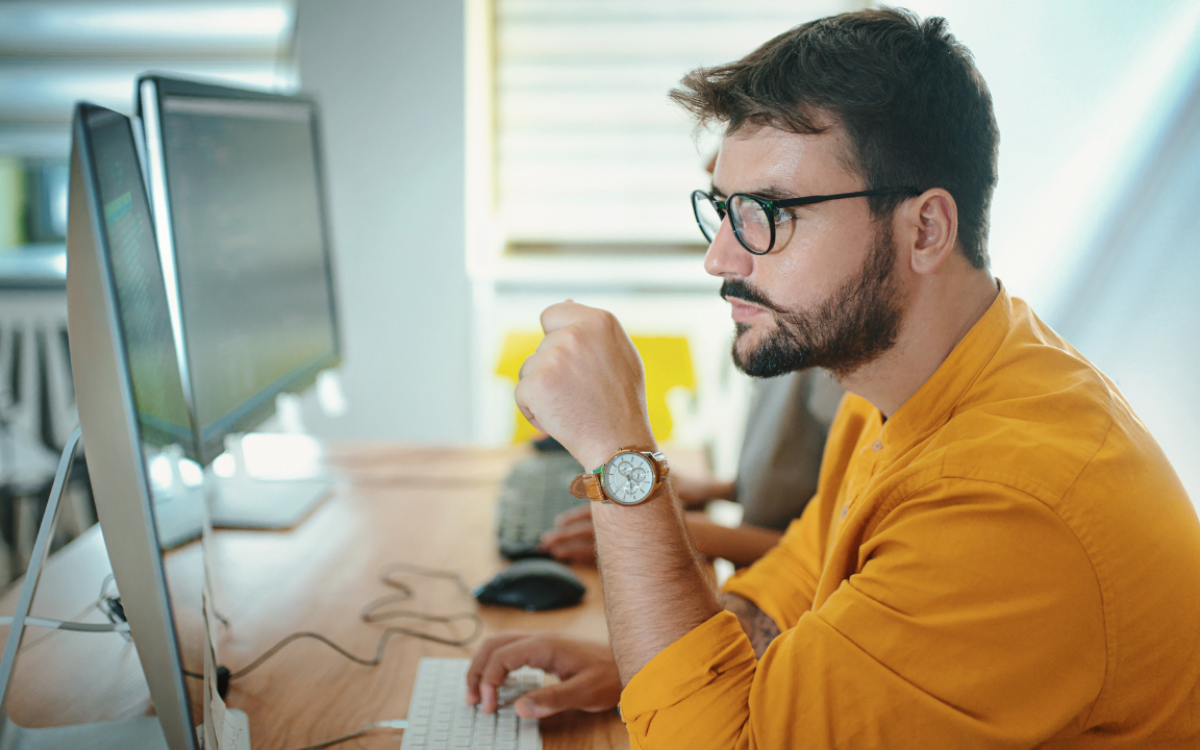 When you buy something through one of the links on our site, we may earn an affiliate commission.
Are you wondering what Speechify is and whether it can make you more productive? This Speechify review is going to look at this app closely to see whether it lives up to the hype.
Reading is a fun pastime for many. But for some people, reading long walls of text can be exhausting, resulting in the brain zoning out and not absorbing information.
If you're a student, an adult taking a course, or just an avid reader, this can lead to time being wasted going over and over the same content again.
But what if there was a text-to-speech reader that could read any piece of content aloud for you?
This is where Speechify comes in. This app can reportedly read any text out loud, in a human-sounding voice, so you can relax and listen.
Now, let's dive a little deeper and find out how much Speechify costs, what features it has, who it's right for, how to use it, and whether it really will boost productivity.
In a hurry? Check out Speechify for free here.
---
Speechify review
User Experience

Features

Customer Service

Price
Summary
Speechify is an easy-to-use text-to-speech reader tool that can be used on mobile, desktop, and via a Chrome Extension. Use it to power through documents, maximize your productivity, and absorb more information from the content you read. It's ideal for students, writers, editors, and avid readers.
Pros
Try free for 3 days
Natural sounding voices
Decent accuracy level
Translate into multiple languages
Audiobook library
Robust features in the Premium plan
Convert any written content to audio format
Hundreds of 5-star reviews on TrustPilot
Cons
Free plan voices sound robotic
Paid plans may be too pricey for some
Speechify Review: What is it?
Speechify is a text-to-speech reader, available for use on desktop or mobile, that will read any text out loud in a natural-sounding voice.
It was founded by Cliff Weitzman, a dyslexia sufferer, and was initially created to help those similar to him who struggled with reading.
But today, it's used by a wider audience to enhance productivity, save time and improve information retention.
Because it has multiple versions, such as mobile, desktop, and the Google Chrome extension, it's ideal for use in various situations.
For example, you can use the Speechify mobile app to listen to a book while going for a walk in the park or use it via the Chrome extension to have website content or emails read out for you.
Speechify Review: How Much Does It Cost?
Speechify has a pricing plan for all budgets.
You can even try it out for free, with limited features, for three days.
However, with the free plan, you have to paste an article or block of text into Speechify to use the text-to-voice feature.
Plus, you can only use the free voice reader options.
To take advantage of the text scanning and listening feature, you'll have to upgrade to the Premium plan.
The Speechify pricing tiers are as follows:
Speechify Limited: Free
Speechify Premium: $139/year
Speechify Audiobooks: $199/year
Speechify Review: What Are the Main Features?
Speechify has a decent amount of features.
While the main one is text-to-speech, there are many ways to personalize your experience using the app so it better suits you.
Listen at Higher Speeds
If you're in a hurry, you can breeze through any content 2-3 times quicker than if you read it yourself.
According to Speechify, content can be sped up to 9x faster than the average reading speed.
This is meant to boost productivity and maximize your time.
However, it's important to remember that if you speed content up too much, you may not understand what's being said.
So, this feature is not actually that useful.
Try out different text-to-speech speeds and see what works for you.
But generally, a maximum speed of 400wpm (2x faster) is thought to be a comfortable pace that'll actually enhance productivity.
Wide Range of Voices to Choose From
Another top Speechify feature is the ability to choose from a wide range of natural-sounding voices.
All the text-to-speech voices on the Premium plan are non-robotic and human-sounding, so it's an enjoyable listening experience.
There are even some famous voices available on the app, such as Gwyneth Paltrow and Snoop Dogg!
Edit Text in the App
On the Speechify mobile version, you have the option to edit text blocks while in the app.
You can delete obsolete paragraphs and type in new information if needed.
One downside is that you can't use this feature on the desktop version. To use the editing tool here, you'll have to install the Speechify Chrome extension and copy/paste your text into Google Docs.
But one plus that the desktop version has over the mobile version is you can set Speechify to skip certain content parts like:
Braces
Citations
Parentheses
Brackets
URLs
This helps to enhance your listening experience significantly.
Optical Character Recognition
Do you love to read but don't want to sign up for an audiobook app?
Speechify gives you the power to snap a picture of any page of a book and turn it into audio.
This is known as optical character recognition. To use it, open Speechify via the app, point your phone at the page of a book, and click the blue camera button.
The text will be turned into an audiobook, so you can listen while doing something else.
Instant Translation
The instant translation feature allows you to convert any text into 30+ languages, including Chinese, Portuguese, German, Spanish, French, Finnish, Polish, and more.
This is extremely useful for businesses that have customers across the globe and want to create content in multiple languages.
Just remember to proofread any translation pieces produced by Speechify, as their accuracy score sits at around 90%.
Speechify Review: Who Should Use it?
Speechify is a useful tool for many types of people:
Students
As a student, you may have a lot of content to read between classes.
To help you get through a lengthy book, use Speechify to take pictures of the pages and listen to it.
It's also useful for those who are auditory learners. Listening to content may help you to take in the information better and learn more in less time.
People with Dyslexia
If you have been diagnosed with dyslexia, reading can be a difficult and unpleasant task.
You may mix up letters and words, and you might have trouble remembering what you've read.
Speechify was made originally for dyslexia sufferers and enables you to listen to text so you can get through it quicker and absorb more information.
Writers and Editors
Even professional freelance writers and editors can miss errors, even after reading through text multiple times.
Using Speechify, you can get your article read back to you, which will allow you to hear mistakes that tired eyes missed.
Busy People
Whether you're a CEO of a large corporation, a busy entrepreneur, or a Mom with a hectic family life, it can be hard to get time to read.
Speechify is ideal for busy lives, as you can paste a book into the platform and listen while you're running after kids, sitting in traffic, or getting important errands done.
How to Use Speechify?
There are multiple ways to use Speechify to convert text into audio. These include:
Mobile App
Speechify is available on Android and iOS devices.
To get started, download the app for free from the Google Play store or the App store.
Create a Speechify account and either copy and paste the text into the app or upload a file from your device.
Select the voice you'd like to hear, plus your preferred speed, and then press play.
To listen in different languages or to scan text to convert into audio, you must upgrade to the Premium plan.
Desktop
To use Speechify on Desktop, you must download and install it onto your computer.
Create an account and log in. Upload text files from your computer or copy/paste the content into the platform.
Chrome Extension
The Speechify Chrome extension can be added to your browser from the Chrome Web Store.
To start, click on the extension and create a Speechify account.
Click on the extension and click ''Show Play Button''. This will now show in your browser, so you can click it when you want to convert text to speech.
Alternatively, you can click on the Speechify Chrome extension and tap ''Listen to This Page'' when you want text read to you.
Best Speechify Alternatives?
Here are a few of the best Speechify alternatives worth considering:
Google Cloud Text to Speech
Google offers an AI-powered text-to-speech reader that offers human-like intonation.
Choose from over 380+ voices in 50+ languages and variants, including Mandarin, Spanish, Hindi, Russian, Arabic, and more.
This AI voice tool also allows you to create custom voices that suit your brand or organization.
You can try Google text-to-speech for free. After which, you'll be charged for exceeding the allotted number of free characters in a month.
Natural Reader
Natural Reader is a tool that allows you to convert written text into human-like speech.
It works with PDF and Word documents as well as website pages and books.
You can access it anywhere you go via your computer, smartphone, or tablet, and it offers a library of natural-sounding voices in multiple languages.
It's free to use forever with free voices, or you can upgrade to paid versions such as:
Personal $99.50 one-time payment (2 natural voices included)
Professional $129.50 one-time payment (4 natural voices included)
Ultimate $199.50 one-time payment (6 natural voices included)
Voice Dream Reader
Using Voice Dream Reader, you can convert web articles, eBooks, and a range of documents into a natural-sounding voice.
Choose from 186 voices in 30+ languages, such as English, French, Arabic, German, Greek, Hebrew, and many more.
Use the built-in scanner to scan text and listen to it out loud while driving or taking care of other tasks.
This tool costs $19.99 and can be downloaded from the App Store.
Speechify Review: Is it Worth Using?
At the end of this Speechify review, let's sum up if it's right for you.
Speechify does have a good range of features and will help you to save time, improve productivity and absorb more information if you have a lot of written text to get through.
It has a decent level of text-to-speech accuracy, natural-sounding voices, and multiple language translation options to choose from.
However, this is with the paid plans, and some people may find the pricing a little too high if they only plan to use it occasionally.
But, if you need to convert text to speech regularly, Speechify is well worth the investment.
Need more ways to improve productivity? Read how to use ChatGPT for productivity and efficiency.
Want to learn step-by-step how I built my Niche Site Empire up to a full-time income?
Yes! I Love to Learn
Learn How I Built My Niche Site Empire to a Full-time Income
How to Pick the Right Keywords at the START, and avoid the losers
How to Scale and Outsource 90% of the Work, Allowing Your Empire to GROW Without You
How to Build a Site That Gets REAL TRAFFIC FROM GOOGLE (every. single. day.)
Subscribe to the Niche Pursuits Newsletter delivered with value 3X per week