Mastering Retail SEO: Top 10 Tips For Boosting Your Online Sales
When you buy something through one of the links on our site, we may earn an affiliate commission.
It's an understatement to say that the online retail world is highly competitive. In such a crowded market, e-commerce businesses need to take advantage of retail SEO tactics to ensure they rank higher in search engine results pages.
And we're here to help you get started. From using keywords to optimizing your commerce photos, here are our top 10 tips to help you boost your online retail sales.
10 Tips for Building an Effective Retail SEO Strategy
Here are 10 proven methods for creating a successful retail SEO strategy for your business. Implementing 1 or 2 of the most relevant techniques could result in big traffic and sales gains on your platform.
1. Equip Yourself With the Best eCommerce SEO Tools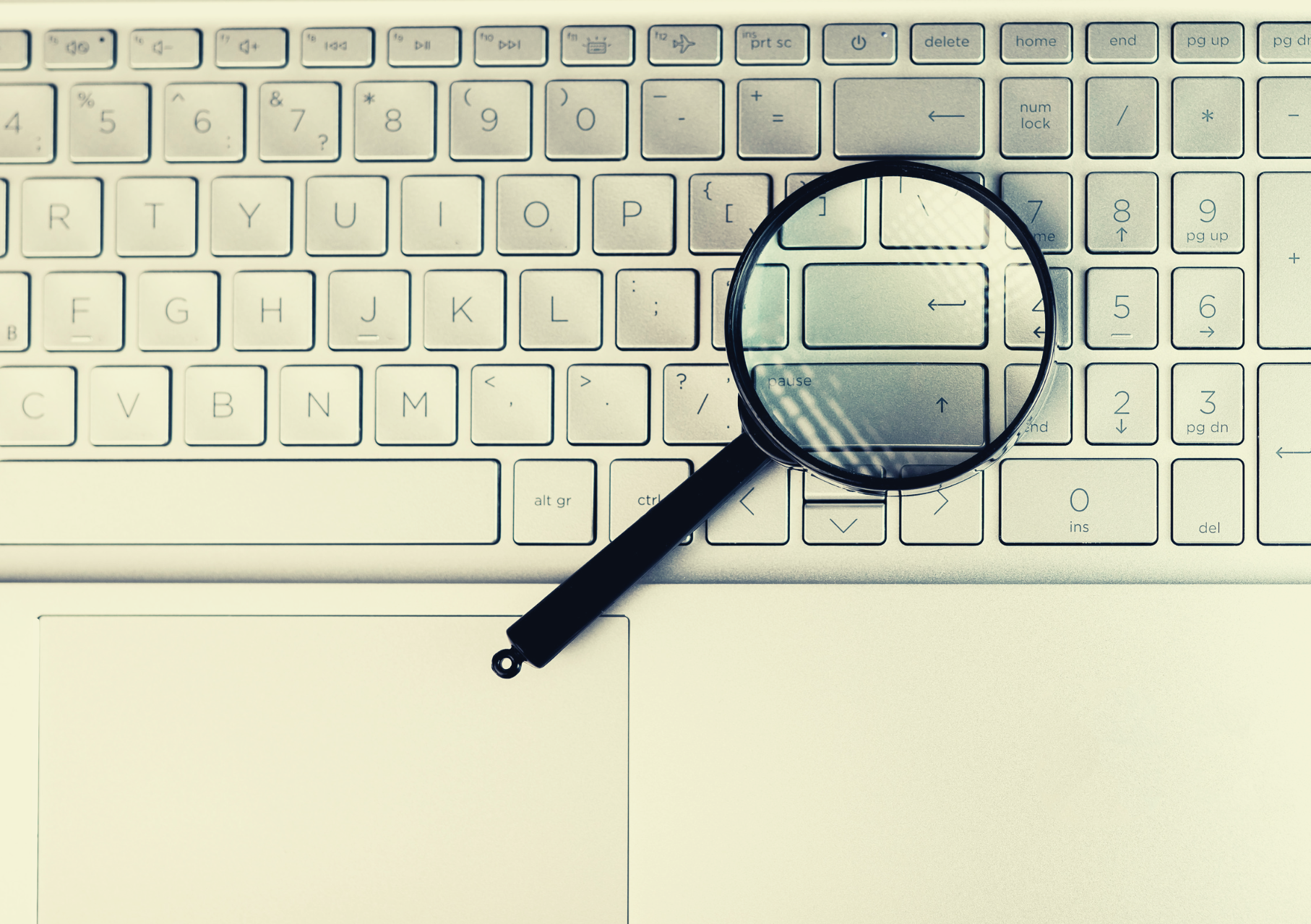 You've made an incredible line of retail products. You've set up your e-commerce store site, have your branding down, and even built some attention through social media.
So what's next?
It's time to get your wonderful retail items in front of potential customers through organic search engine results.
The way to do that is to optimize your website for SEO. SEO is an acronym for Search Engine Optimization, which helps you get found on Google and other major search engines like Bing and Yahoo.
There are powerful tools, such as SEMRush, that can help you optimize your website for SEO. These programs provide data-driven insights to help you:
Discover relevant keywords for your retail products
Analyze competitor's keywords, backlinks, and content strategies
Find broken links on your website as well as missing meta description tags
Track the overall authority, growth, and search engine rankings of your retail website
It's not necessary to pay for a search engine optimization tool to work on your SEO strategy, and Google Keyword Planner is a popular free option.
However, it can save a lot of time to invest in one of the more powerful keyword research tools. Take a look at our SEMRush review to see if this tool is right for you.
2. Optimize Your Google Business Listing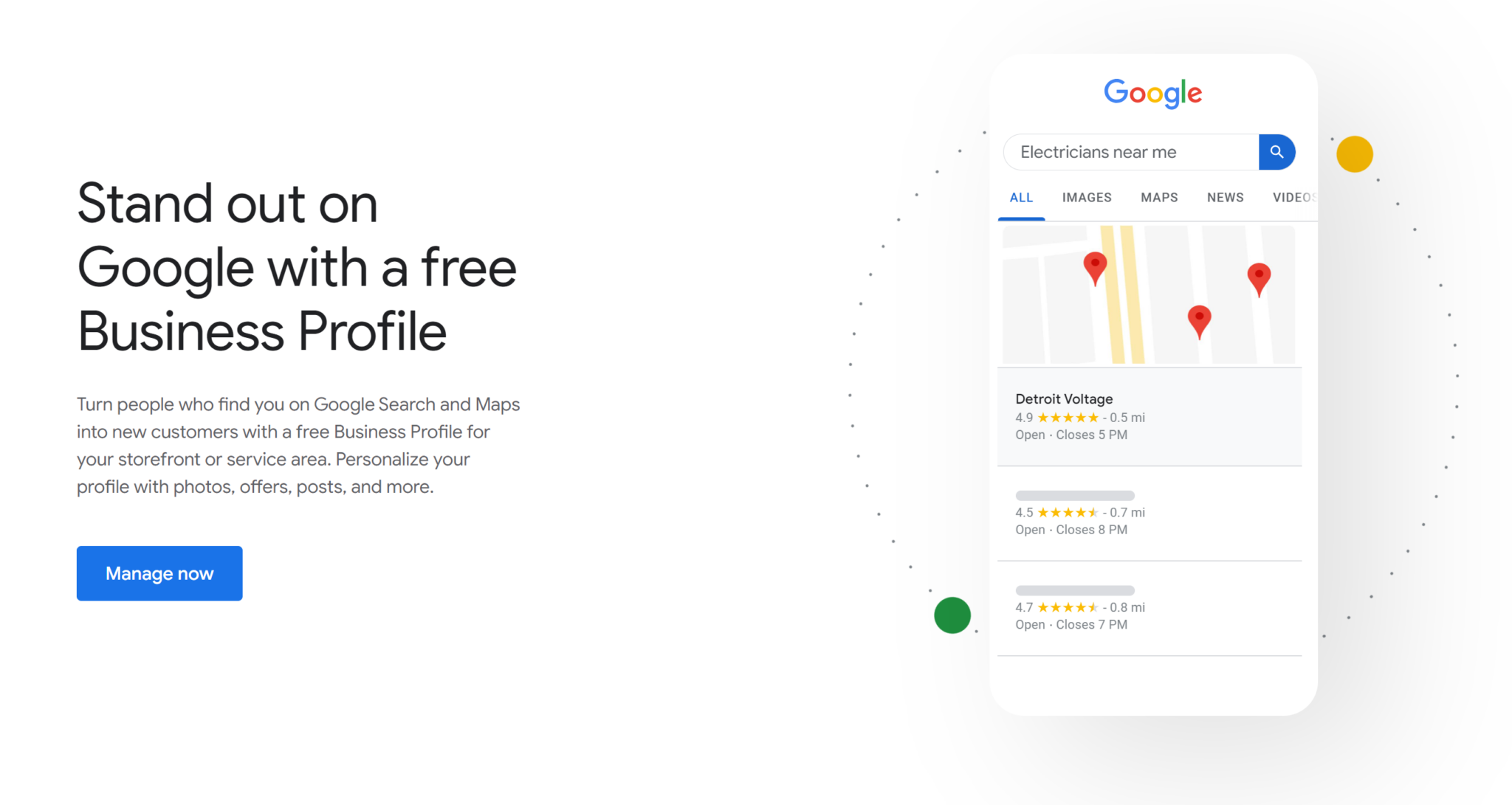 If your business operates in a physical location or serves customers within a certain area, then you need to be taking advantage of Google's local search optimization features.
A local listing on Google can help boost your business's visibility, provide customers with vital contact information, and build social proof through customer reviews.
How To Set Up Your Google Business Listing
Here's how to get your retail business on Google for better local search results:
Claim Your Listing: The first step in your retail SEO strategy should be to claim your Google My Business (GMB) listing. Head over to the GMB website and follow their instructions.
Complete Your Profile: Fill out every section of your profile with relevant content. This includes your retail business name, address, phone number, website, hours of operation, and a detailed description of your business.
Choose the Right Category: Selecting the appropriate category for your business is critical in retail SEO. It helps search engines like Google determine which search results your business should appear in.
Add High-Quality Photos: Upload high-resolution photos of your product pages, storefront, and team. These images can significantly influence potential customers' perception of your retail store and also help your local SEO.
Manage and Respond to Reviews: Encourage more customers to leave reviews. Positive reviews can enhance your visibility in local search results and increase the likelihood of attracting traffic to both your online store and physical store. Make sure to respond to these reviews as well.
Use Google Posts: Google Posts is a feature that allows you to share updates, promotions, events, or product news directly on Google search results and Maps. This is an excellent way to engage with your customers and keep them informed about what's new with your retail brand.
Best of all, this strategy is free, helping to extend your retail business marketing budget a bit further.
But if you do have the funds, BrightLocal is a reputable program that can boost your local search results in a fraction of the time.
3. Add Additional Pages to Your Retail Platform
A website's structure can affect how well it performs in organic search engine results. That's why it's important to add additional pages and organize your content into categories.
Creating landing pages for each product category is a great way to provide helpful information, guide customers further down the sales funnel, and improve your SEO rankings.
A few types of pages you can create include:
Product landing pages
Category pages
About Us page
Contact Us page
FAQs (great for People Also Ask SEO)
These pages should contain keyword-rich content that helps customers answer their questions and properly categorize different types of products. Find target keywords that relate to each product category and use them throughout your content.
4. Create Informational Content
Create a blog that consists of regularly updated, SEO-optimized posts. This is often an overlooked aspect of retail SEO, but it can help you build trust with customers and drive more organic traffic to your website.
Do keyword research to find long tail keywords that customers are searching for and use them in your blog posts. You can also link to other pages on your website, improving the internal linking structure of your site.
In order to help your blog content to grow and attract your target audience to your site, follow these best practices:
Add plenty of value to your articles. Don't just regurgitate what's been shared by someone else. Instead, offer additional information or, even better, your personal experience.
Update your blog consistently. Google won't give you search visibility if it doesn't see that you're regularly creating content.
Link to reputable sites. Find other platforms (that aren't direct competitors) and use them to back up your content. This makes you look like an authority who has done their research.
If even a few of your blogs get decent search volume, you could potentially bring in hundreds to thousands of new visitors to your retail website.
5. Focus on Building a Product Schema
A product schema, also known as Product Schema Markup, is a form of structured data that provides search engines with detailed information about a product's features, such as its:
Name
Image
Description
SKU
Price
Availability
This information is added to the HTML of your webpage in a standardized format that search engines understand.
The importance of building a product schema lies in its ability to enhance your product's visibility in search engine results pages (SERPs).
By providing search engines with more detailed information about your product, you increase the chances of your product appearing in rich snippets or other enhanced SERP features, like Google's Product Carousel.
A tool like Schema Pro can simplify the process of adding schema markup to your site. It automates the process, ensuring the correct implementation of the product schema across your site, saving you time and eliminating the risk of errors that could impact your SEO.
Check out our review of the best schema markup generators to learn more.
6. Optimize Your Product Images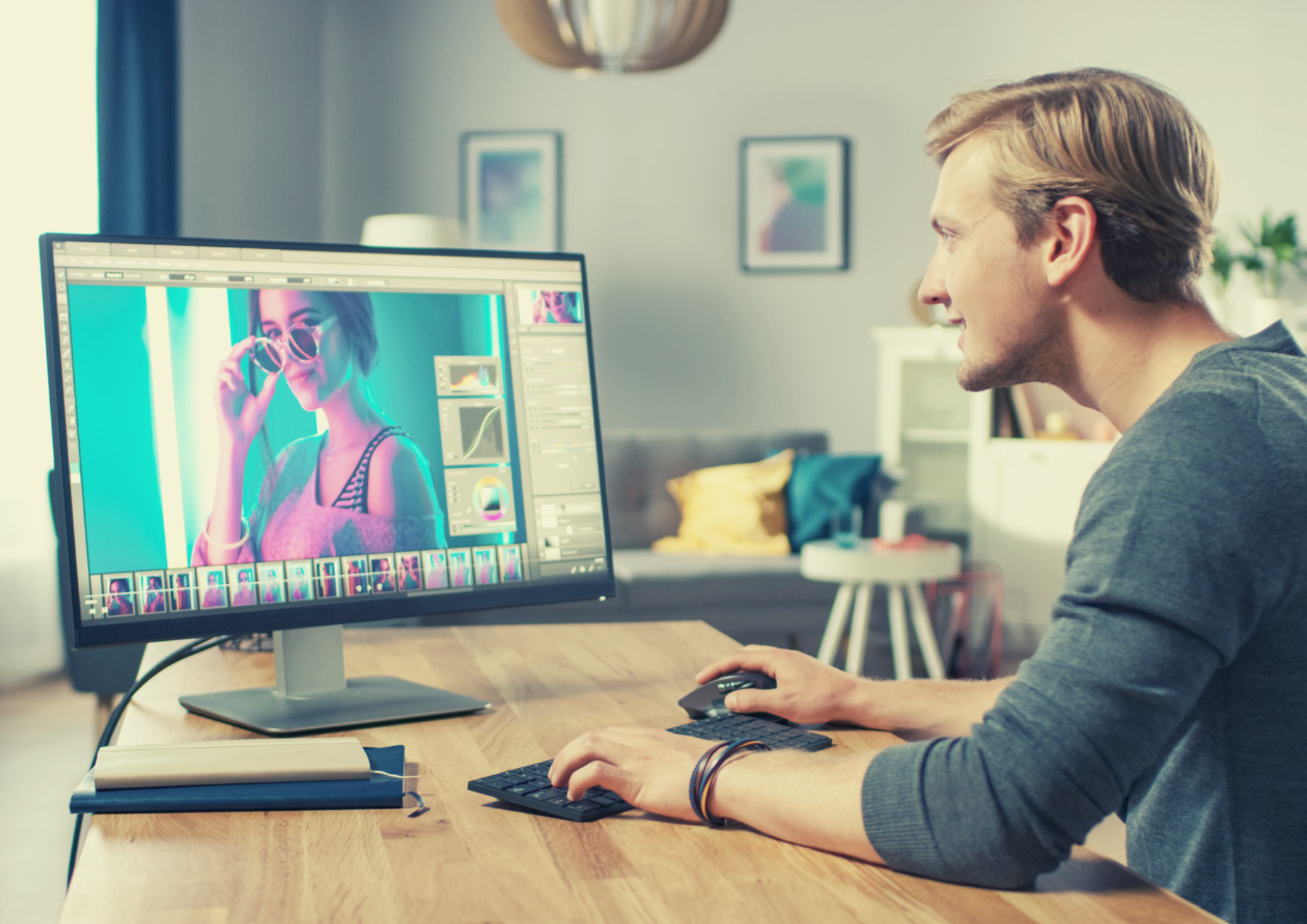 Optimizing product images is a critical element in your SEO strategy. High-resolution images, relevant keywords in alt tags, and succinct descriptions enhance user experience and boost visibility on search engines.
High-Quality Images: Use clear, high-quality images for your products. This can improve the shopping experience for your target customers and boost your retail store's appeal.
Alt Text and Descriptions: Alt text helps search engines understand your images. Include target keywords in your alt text and image descriptions to improve your SEO.
Image Compression: Large images can slow page speed, negatively impacting SEO. Compress your images to maintain quality while reducing file size. We recommend you use ShortPixel - it's an excellent WordPress plugin for image compression.
Retail businesses know that stellar photos are everything when it comes to their online marketplace. But when you implement these SEO efforts into your images, they can be powerful tools for getting the attention of search engines.
7. Make Your Products Sharable
Making your retail products sharable leverages the power of social media to increase brand exposure, improve search engine rankings, and boost organic traffic, ultimately driving more potential customers to your store.
You can:
Incorporate Social Share Buttons: By adding social share buttons on your product pages, you simplify the sharing process for visitors, promoting word-of-mouth marketing.
Generate Shareable Content: Besides product pages, produce shareable content such as blog posts, infographics, or product-related videos. This enhances your social reach and boosts SEO.
Optimize for Mobile: With most social media browsing done on mobile devices, ensuring your website is mobile-friendly increases its shareability.
Get Pinterest Traffic: Optimize images for Pinterest by including a description and adding keywords as hashtags. This can lead to more backlinks and traffic sources from the platform.
There are loads of additional benefits outside of seeing results in the search engines when investing in social media, so consider whether it's right for your retail brand.
8. Build Backlinks to Your Store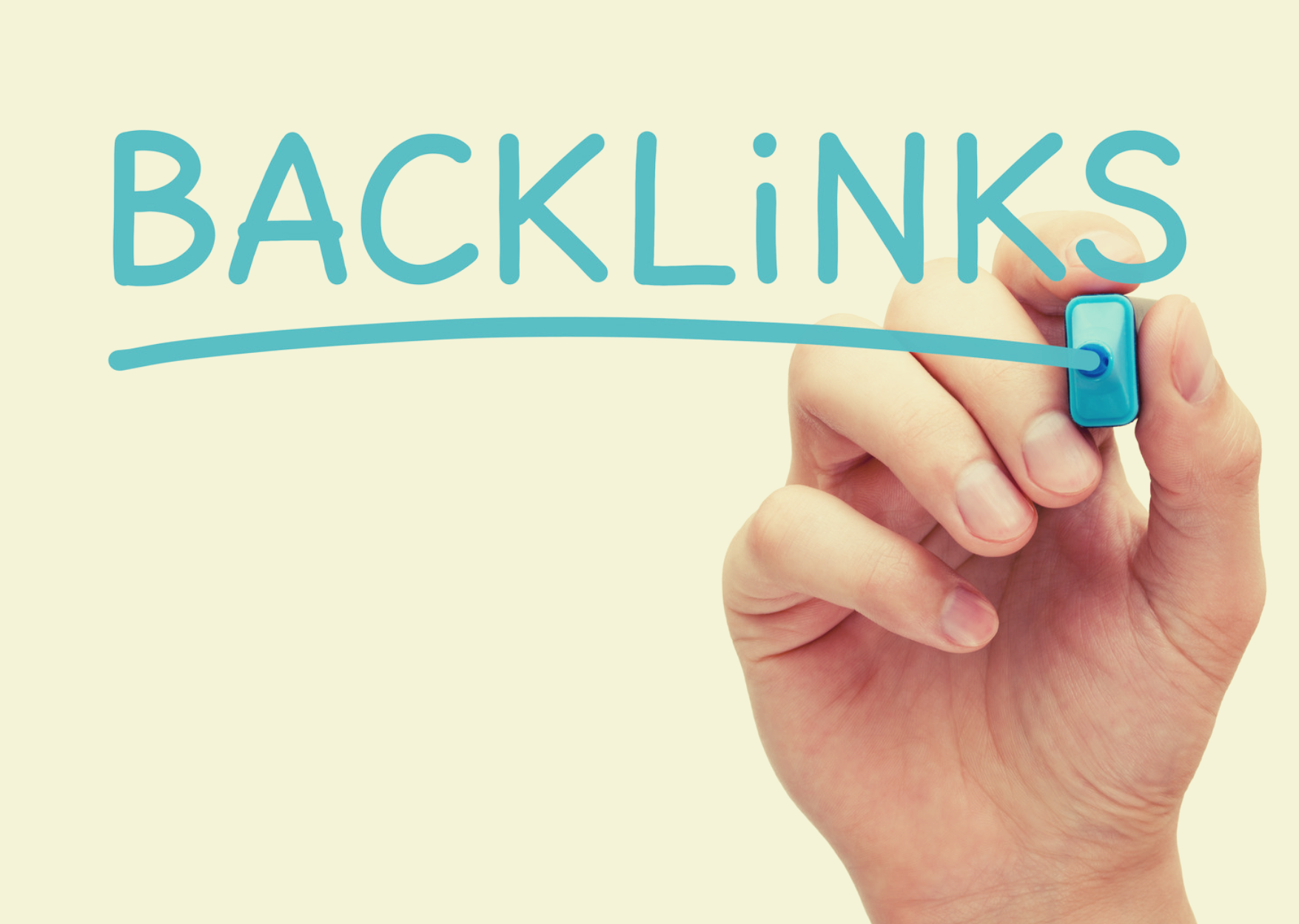 Building backlinks, or inbound links, is a vital aspect of any SEO strategy.
These are links from other websites that direct users back to your online store, enhancing its credibility and visibility on search engines. Here's how you can build quality backlinks:
Guest Blogging: Contribute high-quality content to relevant blogs in your industry. Usually, you'll receive a backlink in return, directing readers back to your website.
Use HARO (Help A Reporter Out): This platform connects journalists with expert sources. By providing valuable insights, you could earn high-quality backlinks from reputable media outlets. Here's a course that will guide you on how to effectively use HARO.
Leverage HP Backlinks: HP Backlinks is another tool that can help you in your backlink-building efforts. It provides a platform where you can purchase high-quality backlinks from reputable websites.
Participate in Relevant Forums: Engage in discussions on forums related to your industry. While being helpful, you can also subtly direct people to your store.
Create Shareable Content: High-quality, unique content is often shared by others in your industry, naturally generating backlinks.
Furthermore, if you have retail stores and can connect with other local businesses, you can stimulate your local SEO by connecting with other entrepreneurs in your neighborhood and requesting to collaborate with them as a way to build links.
9. Build Pillar Pages With Internal Links
Pillar pages, also known as silos, are comprehensive guides on a specific topic. They link to multiple related subtopics on your website. They help search engines see that your site has plenty of related information on it and that your web pages are on topic.
Start by identifying broad topics that are relevant to your business. Then, create a page that provides a high-level overview of that topic. This is your pillar page.
Once you've created your pillar page, link it to related subtopic pages (also known as cluster content) on your site. These internal links should be two-way - from the pillar page to the cluster content and vice versa.
This interconnected network of content helps search engines understand the context and relation between your pages, improving your site's SEO.
By building pillar pages with internal links, you not only improve the navigability of your site for users. It will also enhance search engine crawling and indexing, ultimately boosting your site's visibility in search engine results.
Is There a Tool That Can Speed This Process Up?
The tool Link Whisper can simplify the process of creating and managing internal links. It suggests relevant internal links based on the content of your pages, helping you build a more effective site structure.
10. Track and Optimize Your Results
Monitoring and optimizing your SEO efforts is key to ensuring you're getting the desired results. After all, how would you know how to optimize your retail SEO without reviewing your results over time?
Here's how to do it:
Set Key Performance Indicators (KPIs): This could be organic traffic, conversion rates, or keyword rankings.
Monitor Your Progress: Regularly check your KPIs to see if you're on track. Use tools like Google Analytics to monitor traffic, user behavior, and other important metrics.
Use Linkody: Linkody is an excellent tool for tracking your backlinks. It provides insights into your link-building efforts and notifies you when you gain or lose backlinks.
Optimize Based on Results: If you're not seeing the results you want, don't be afraid to adjust your strategy.
Final Thoughts: Mastering Retail SEO
Mastering Retail SEO is not just about increasing visibility; it's about creating a seamless, engaging experience for your customers. With the right strategies, you can transform your online store into a bustling marketplace, driving more traffic and turning visitors into loyal customers.
Want to learn step-by-step how I built my Niche Site Empire up to a full-time income?
Yes! I Love to Learn
Learn How I Built My Niche Site Empire to a Full-time Income
How to Pick the Right Keywords at the START, and avoid the losers
How to Scale and Outsource 90% of the Work, Allowing Your Empire to GROW Without You
How to Build a Site That Gets REAL TRAFFIC FROM GOOGLE (every. single. day.)
Subscribe to the Niche Pursuits Newsletter delivered with value 3X per week