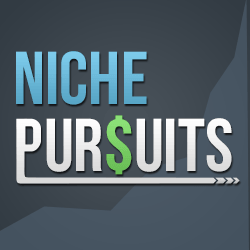 Episode 30 of the Niche Pursuits Podcast is now live on iTunes!
In this episode, Perrin and I site down and discuss in detail my last blog post: 9 Common Mistakes to Avoid for SEO and Niche Sites.
We don't simply cover the blog post word for word, but we add some more in-depth discussion and even highlight some of the great points brought up in the comments.  And of course, you can enjoy some cheesy music along the way…
If you enjoy the podcast and have a spare minute to leave a rating and review on iTunes, please do so here.  Thanks for the support!
---