Podcast 162: Niche Site Project 4 Income Report For August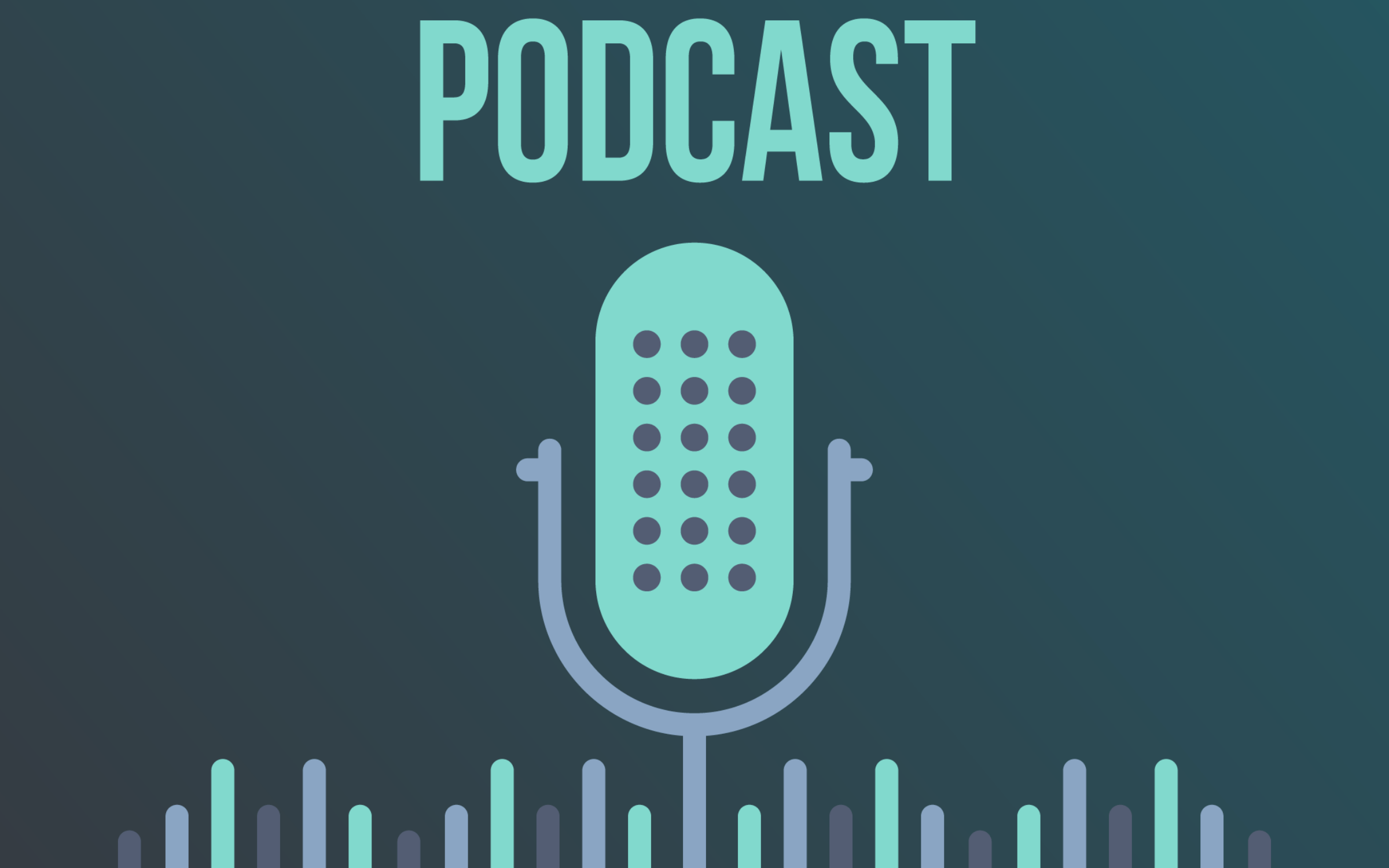 When you buy something through one of the links on our site, we may earn an affiliate commission.
It's official, Niche Site Project 4 is a year old! What started out as just another idea for a case study has evolved into a full blown website making money each and every month.  I'm very happy with the fact that OwnTheYard.com has earned over $1,000 a month for the past few months.  
Today, I'm going to do another regular monthly update with earnings, traffic, and more. Then, I'll discuss the future plans of the project, how often you can expect updates from me, and more.
Listen in to hear the August 2019 monthly report for Niche Site Project 4. 
Full Transcript
Hey everyone, welcome back to the Niche Pursuits podcast. Spencer here again and pardon my voice, I'm getting over a little bit of a cold. I feel a lot better but maybe my voice doesn't sound 100% quite yet.  
Despite that, I am excited to talk about Niche Site Project 4, I'm going to go over the monthly report for August 2019. I do apologize, this is a little bit late coming out. It's almost the end of September now and I'm finally sitting down to record the August monthly report. I've had a lot going on, I was sick for a little bit, I was out of town. Things happen. That's okay, the important thing is that I'm getting this report done, getting you guys the update that hopefully you're looking forward to.  
If you didn't read it already on the blog, I will break the news here. It's official, Niche Site Project 4 is a year old. What started just as another idea for a case study has evolved into a full blown website making money each and every month, it's a good thing. Obviously, I've been very happy with the fact that only owntheyard.com  
has earned over $1,000 a month for the past few months now.  
Today, I'm going to do another regular monthly update with earnings, traffic, and more. Then, I'll discuss the future plans of the project, how often you can expect updates from me, and more. Let's go ahead and dive into the August 2019 monthly report. 
First of all, earnings. After six consecutive months of growth, the earnings for only Yard finally took a small dip. However, I'm happy to say that the site still earned $1,109.37. For those of you that like to go down to the penny, there it is, $0.37. Having a site that is just a year old, built from scratch, making over $1,000 a month is pretty good in my opinion. I definitely see lots of room for growth. Yes, it's lower than last month in terms of earning, but I do believe the overall trend of growth will continue over the next 12 months. 
Amazon earnings. During August, my niche site earned $686 from the Amazon Associates US program. It also made another roughly $9 from Amazon UK. It's not a lot, but I'll take it. Total Amazon earnings was $695.41. Amazon earnings for the previous month, in July, you won't believe this but it was just $3 less in July, it's $692. Technically, my site increased in revenue by just $3 from the Amazon Associates Program. I didn't realize that it was so close until I actually did this report. 
If Amazon increased but my overall earnings decreased, what happened? Let's take a look at Ezoic. Ezoic earnings was down a fair amount to $413.96 in August, compared to $700 in July. Overall, there's three main reasons the site earned less with display ads from Ezoic. First, I revealed my site in July. As soon as I revealed the site, thousands of Niche Pursuits readers went over to owntheyard.com and I started making more money from display ads because of all the traffic. 
As a result, my Ezoic earnings were a bit artificially inflated during the month of July due to all these Niche Pursuits readers checking out my site. In August, not as many Niche Pursuits readers were checking out owntheyard.com. As a result, the display ad earnings have come back down to reality.  
Second, I removed Ezoic ads from all my Amazon Affiliate Pages, part way through the month. During August, I finally got around to removing the Ezoic ads from my pages monetized primarily by Amazon Associates. I did this so that for articles where I'm clearly trying to get people to buy something on Amazon, I'm not distracting them with display ads. As a result, my Ezoic earnings are down because not as many pages had display ads on them.  
Finally, the EPMV, or earnings per one thousand visitors, was down during August compared to July. My EPMV went from $17.5 in June, to $14.81 in July, then $13.41 in August. I'm getting paid outs slightly less per one thousand visitors. However, the good news is that the EMPV during September is over $17 again and it appears to be climbing. The trend is finally going up in the right direction. Overall, that's the main reason that Ezoic earnings were down so much when compared to July earnings. 
I wanted to give an update on some revenue concerns that I talked about in my last monthly report. I shared a few concerns about revenue that I had. In order to provide some consistency and transparency, I wanted to remind you what those three concerns were and what I've done about them. First, I had too many ads on the site and I fixed this. I removed Ezoic ads from pages monetized primarily by Amazon Associates. This should help me continue to maximize Amazon Associates earnings. 
Second, I had some caching issues causing Table Labs not to show up. I fixed this issue. Turns out, it was a WP Rocket issue the entire time. Here's how I fixed it; I went to WP Rocket settings and file optimization, then I input some text to make sure the Table Labs showed up. Basically, I excluded the phrase Table Labs, and excluded Javascript files from tablelabs.com's URL, API.tablelabs.com. It might be easier to go read the blogpost if you're having a similar concern. Thankfully, that did the trick and now my tables are showing up without any concern. This was not an Ezoic or CDN caching issue, but rather a WP Rocket caching issue. 
I also mentioned the need to improve site speed. I went and found somebody on Upwork to do this for me. I just hired them for a couple hours of work and they helped improve the site speed. 
As the summer is ending and fall begins, it will be interesting to see what happens with traffic and earnings. I've been working on new content that is more year-round but I certainly expect that less people will be searching for backyard games and other topics that I've published on the site. I'm aware that things may trend down a little bit during the fall. 
I've done 12 months of detailed profit and loss statements for Niche Site Project 4. It wasn't easy to keep track of, so hopefully you enjoyed the fact that I'm sharing all the costs here. As a heads up, this will be the last detailed profit and loss statement that I will do, that I publish on my blog. I'll continue to share details about the project but I don't expect to publish the detailed profit and loss each and every month. I think the first 12 months have been good enough.  
The cost of writers is the primary driver of expenses on the site. I spend about $1200 getting new articles published on Own The Yard. Obviously, your costs would be zero if you choose to write all the content on your site. Overall, I hope you enjoy analyzing the numbers, always let me know if you have any questions. In total, I have spent roughly $20,000 on the site. I've now earned about $5,200 in total. In the whole, as you might say, just a little over $15,000. But I think I'm going to finally start catching up, I'm certainly starting to earn money each and every month. If I get less ambitious about publishing new content, that gap should start to be made up quite a bit. 
Let's talk about traffic. Traffic was down in August, is it time to panic yet? Not quite. The main reason for the drop from July to August was that there was a huge spike from direct visits thanks to the fact that I revealed owntheyard.com to Niche Pursuits readers. In August, I guess you guys were just less excited to visit the site. Also, there was a drop in Pinterest traffic, the ever fickle Pinterest. Yes, traffic was down. If you compare August to June, the traffic is still up nicely. 
What about Google organic traffic? That's really the most important metric. If I saw a big drop in traffic from Google, that could potentially be a concern. Fortunately, there was an increase rather than a decrease from Google organic traffic. As you can see, organic traffic from Google continued to increase. As I've stated all along, I've built the site to perform well in Google, so it's great to see the traffic continues to climb from this source. 
I do expect that seasonality could start playing a role during September and beyond. It would be interesting to see what's the search volume in organic traffic numbers look like moving forward. It's a small concern but not unexpected. 
Pinterest traffic was way down for August. All I can say is that it is not completely unexpected from Pinterest to have wild swings like this. Sometimes, a pin will take off like a couple of mine did in July. Other times, none of my pins take off and go semi-viral. I just have my Pinterest person continue to plug away at pinning images, joining tribes, and trying to get some traction with what gets added to Pinterest. 
By the way, feel free to do a search and go follow along with the Own The Yard Pinterest board content. 
During the month of August, I was able to add 15 articles to the site. There's now a total of 179 articles on Own The Yard. After a slow month for new content during July, I'm glad that I was able to get to the number of articles published back to where I like to see it. I hired three authors on Upwork and I believe that at least one of them will work out. Finding authors that stick around is really hard. I've given all three new authors the freedom to write two to three articles a week and so far, only one of them has done that. The other two have just been really slow. Hopefully, one or two of them will work out long term. 
In addition, I did get a few more articles done that will be published on August from Content Pit. I'll likely keep going back to Content Pit to help fill the gaps that other authors are missing. As a reminder, you can go to nichepursuits.com/contentpit to get a discount there. 
What's next, overall I'm really happy with the progress of Own The Yard and its first year of existence, especially given the fact that I put very little of my own time into it. I think the site has done well. Going forward, here's my general plan for the site. Continue to find low competition keywords that I believe I can rank for, continue to publish long form content—over 3,000 words—for most SEO focused keywords. Add a total of 15+ articles per month to the site.  
At some point, I want to figure out and conduct some sort of small link building campaign. This isn't urgent for me, but links do help. I just need to find the time to do this. Then, I'm going to continue to monitor and tweak the monetization, site speed, and content. In addition, I'm going to continue to add internal links to existing content using Link Whisper. As you can see, I don't play on drastically changing my plans for the site. My strategy is working and I see no reason to change it. More content and ranking should continue to grow the site. 
Ideally, as the site ages and gains more natural links over time, the site will just rank better and better for the keywords that it's targeting. The second year of the site could see some big growth for sure.  
I do also want to address the fact that I don't feel like I should publish monthly reports forever. I feel like the first 12 months of publishing these detailed income reports were critical to helping you understand the typical trajectory of a niche site. However, now that it's been a year, and I don't plan on changing my strategy drastically at all, I plan to post less frequently. At this point, I'm thinking that I'll publish an update quarterly, however I reserve the right to publish on a different schedule should I hit certain milestones that I'd like to celebrate like hitting $2,000 or $3,000 or $5,000 in earnings a month.  
Don't worry, Niche Site Project isn't over, I'll just be publishing income reports less frequently. This will allow me to work a little harder on Own The Yard and also feel like I have a little more freedom as I don't have to report my every little move. I really do appreciate your support. 
This also goes for Niche Site Project 4 participants. In fact, this is going to be the final report. All along the way, I'd been collecting the income reports from Niche Site Project 4 participants, but I'm not going to be doing that anymore. I've given them 12 months to report and then that's it. Ongoing, it will just be my own reports. 
Did you know that over a thousand people signed up and indicated that they wanted to build a niche site at the same time as me? Out of a thousand people, only 22 people reported this last month, which is a year later. I'm not sure exactly what that all means, but it's just an observation.  
Howerver, out of the 22 people that did stick with it for 12 months, it does appear that a few are making even more money than me, which is great. Jay June that was on the podcast here appears to have broken $5,000 in revenue for the month. There's also some few others that reported some relatively high income numbers. $1,500, $2,000, maybe even a little bit more. Yeah, there's somebody that reported $6,000, $2,500. Anyway, I'm going to be reaching out to those people to see how legit those numbers are. If they are good, I may even bring them here on the podcast and we can talk about that. 
Overall, since it's not been officially a year, I think now is as good a time as any to end the reporting. I think it's been fantastic to see the progress of all the participants, however all good things must come to an end. I do hope that all the participants continue to build and grow their sites. If you're listening in and you're one of those, I hope that you continue to build and grow your site. Even if you didn't start with Niche Site Project 4, you can start now. Hopefully some of what I've shared already in the past year you can find useful and beneficial and is something that you can apply to your own site. 
Overall, that's it for the income report. I thank you for listening in to this one year anniversary report, and thanks again for listening to the podcast. 
Want to learn step-by-step how I built my Niche Site Empire up to a full-time income?
Yes! I Love to Learn
Learn How I Built My Niche Site Empire to a Full-time Income
How to Pick the Right Keywords at the START, and avoid the losers
How to Scale and Outsource 90% of the Work, Allowing Your Empire to GROW Without You
How to Build a Site That Gets REAL TRAFFIC FROM GOOGLE (every. single. day.)
Subscribe to the Niche Pursuits Newsletter delivered with value 3X per week