Podcast 161: How Adam Steele Went From An Internship To $3 Million Per Year In Online Business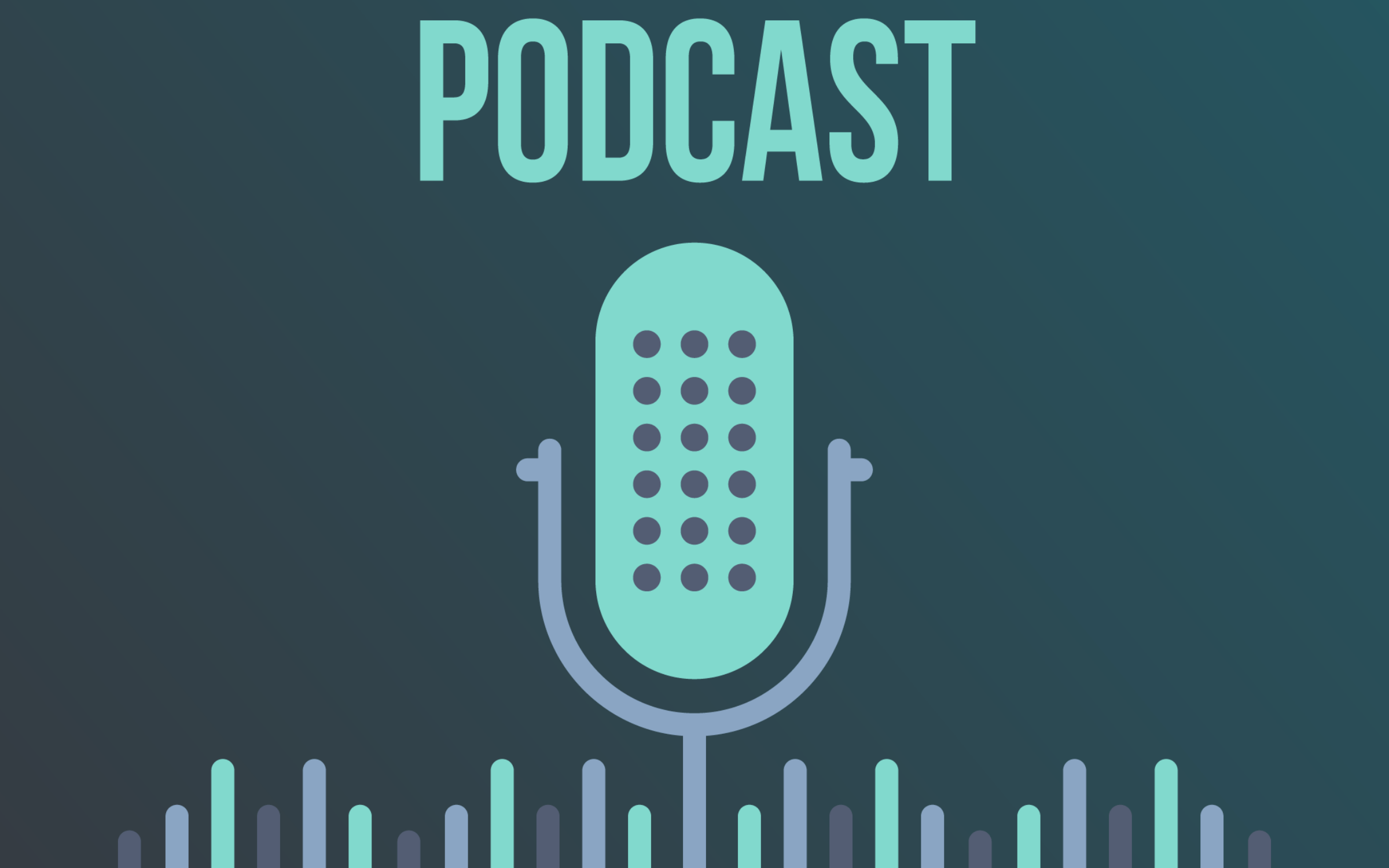 When you buy something through one of the links on our site, we may earn an affiliate commission.
Today I've got Adam Steele from Loganix.net. Adam is somebody that's been around the affiliate marketing and link building world for a long time. 
I'll let Adam tell his entire story here. It's really interesting and he's built a really solid business. In their best year, they've done $3 million in revenue. He's got 14 full-time employees and a large remote team behind him. We'll talk about how he's able to achieve that success. 
In the second part of the interview, we dive into link building strategies. Specifically, we'll talk about two different types of link building strategies. One is for local SEO and how people that own a local business should be optimizing those Google Listings, those map listings, and other things. He talks about a couple of things there that local businesses can do. 
If you want Adam's business to build links for you, you can click here to get started.
Mentioned On The Podcast
If you want to get in touch with Adam, follow his blog at Loganix.net.
Full Transcript
Spencer: Hey, everyone. Welcome back to the Niche Pursuits Podcast. I'm your host, .  
Today, I've got a great interview for you. I've got Adam Steele from loganix.net. Adam is somebody that's been around the affiliate marketing and link building world for a long time. He actually started back in an affiliate network that I'm familiar with but a lot of people now may not be, it is Neverblue. He started working there and that's how he got introduced to a lot of people doing online business—SEO, affiliate marketing, offers, et cetera. That led him down the road of link building services that he could offer. 
In particular, he was on a lot of forums way back in the day. We're talking 2010 on the WickedFire Forums, Warrior Forum, other places, where you could buy and sell services. He started out his Gmail accounts. Then, local citations, business, directory listings, and has evolved ever since then.  
I'll let Adam tell his entire story there. It's really interesting and he's built a really solid business. In their best year, they've done $3 million in revenue. He's got 14 full-time employees and a large remote team behind him. We'll talk about how he's able to achieve that success. 
In the second part of the interview, we dive into link building strategies. Specifically, we'll talk about two different types of link building strategies. One is for local SEO and how people that own a local business should be optimizing those Google Listings, those map listings, and other things. He talks about a couple of things there that local businesses can do. 
I know that most of my listeners here on the podcast are affiliates or own affiliate websites, so I asked Adam what he thinks about link building for affiliate sites, what are the best strategies to follow. I even asked him a somewhat awkward question in the fact that I asked what does he think Google thinks about the services that he offers, the link building services that he has and how he goes about that. Listen for that towards the end of the interview. We'll talk about that as well. 
Overall, it was great to have Adam on the podcast and interview him. If you want to check out Loganix, his link building company, you can use my affiliate link which I would be very happy if you did. That's at nichepursuits.com/loganix. Again, that is nichepursuits.com/loganix. Even if you don't do that, I hope you enjoy the interview very much. Thank you. 
Hey, Adam. Welcome to the Niche Pursuits Podcast. 
Adam: Hey, Spencer. Thank you so much for having me. 
Spencer: It's great to have you in the podcast, to hear about the business that you built, talk about a little bit of your link building strategies, and other general business strategies. Before we do that, I'd like to just get a little bit of a brief background on your business and work experience. Previous to staring Loganix, what were you doing? 
Adam: I got started in the affiliate space as many of my contemporaries did as well. Not so much as running offers or anything like that but more on the affiliate network side of things. I worked for a company called Neverblue, which is based out of Victoria. I think they're still around. I think they mainly stick to a couple of verticals like dating and maybe a couple of other things like downloads and things like that.  
I got started in their compliance department. I was an intern at that time. I was exposed to a lot of different traffic sources because it was my job to essentially validate the traffic that was being sent along.  
I spent a lot of time in email trying to figure out whether the traffic that was being sent to our advertisers was legit and was being done by legit ways. A little bit of social, a lot of SEOs, a lot of reviewing sites, seeing what they were up to, reading their content, and even talking to the affiliate themselves. We found stuff that might just be they were logging into our platform via a whole lot of different random IP addresses and it started to create a red flag for us.  
So, we start asking some questions. Maybe they were logging in from a particular location. The location that we had started connecting with a lot of spam. I gave them a call and see if I could get a face-to-face call, see who they were, that kind of thing.  
That impacted my trajectory very much. It was there, actually, that I was exposed to SEO in the first place until I had my mind sort of blown. There were folks that were actively—for lack of better phrasing—manipulating the results that I'd come to trust so much at that time.  
I grew up, basically, with Google. I'd always had it from the first time I turned on the computer, almost. You just come to trust it. I'm 31, so I'm just giving you a sense of the timeline. 
That was in 2009-ish. In 2010, I left Neverblue and went out on my own. I guess I've seen so many young folks like myself, 19, 20, 21, 22, that we were cutting these big affiliate checks for. I figured, having just seen what I just seen, what if I could take those same strategies, tactics, what have you, and employ them for businesses instead? By that, I mean local businesses instead of dating advertisers and things like that. Maybe I could make checks like that.  
Off I went and just try to convince folks to hire me to do that sort of thing. I was not especially successful, I would have to say, for the first year or two trying to convince folks to do that. It was much harder than I anticipated. I would suspect not knowing what I know now, that they probably looked at me and just assumed […]. 
All of these stuff was pretty new to folks. It was like explaining SEO then versus explaining SEO now. Most business owners I find nowadays already know what SEO is. I don't have to explain it to them, which is incredible. Back then, they had no idea. Not only that I have to explain to them what it is, I have to convince them that I actually knew what it was. I barely knew what it was at that time. I think that lack of confidence definitely shown.  
I ended up spending a lot of time in internet marketing forums like Warrior Forum, a lot of time in wickedfire.com, and just trying to figure out what those folks are doing to make money. Eventually, I stumbled across the buy and sell trade section. I look again at what other folks were doing and I kind of just copied them, essentially. There's no way around that. I just looked at what they were doing, copied them, put up my own sales thread, and was off to the races for the most part. 
Spencer: To clarify just a little bit. You left Neverblue and then you immediately went to, essentially, trying to sell services or some sort of consulting to local businesses rather than building your own affiliate site. Is that right? 
Adam: Yeah. I guess the affiliate space itself, I was dabbling in a little bit. I don't know if it's less technical now but at that time, even something as simple as figuring out how to track my campaigns was complicated for me. There was a technical hurdle there that I found to be quite complicated. I gravitate more towards local search, actually. Local search and maybe a little bit of social. I don't know if there was Facebook ads at that time, it might have been something in its infancy, so I might have been playing with that a little bit, but for the most part, local search.  
Spencer: Like you've said, you found the buy and sell trade sections of these forums and you started selling your offerings there. Had you officially form Loganix at that point? Give us the evolution to where your business is today. 
Adam: Yeah. The first thing that I ever sold on that forum was Gmail accounts. I've seen this dude. He was selling them in $100, $1000, or whatever. That just seem like the easiest thing. I was supplying somebody who had a BST thread already and was selling social bookmarks, for example. Maybe he was selling what I call those […] links, the forum links. 
Spencer: I remember those way back. 
Adam: I know, it's crazy. I know, man. That certainly […] the whole thing. I would sell the Gmails to those guys. I was just creating them myself until I realized I could hire somebody abroad to create them for me. It was much faster and generally better at doing it. That's just been an arbitrage type thing. That was my first buy and sell trade experience.  
I actually found my thread from late 2010 just the other day. I couldn't believe that it still exists in WickedFire. My name was, I think I branded it under something called Creature Local, at that time. I think that was kind of hat tip to the HOTH because I was watching what the HOTH was doing at that time. They have landed on buy and sell trade on WickedFire the exact same time. I'm pretty sure that was their first anything at the time. 
They were doing branding differently than anybody else was doing it on that form. I took a lot from what they were doing. They had this little creature. I just said, "Yeah, a creature. I'm going to call it, Creature and Local. That's going to be it. I'm not going to get crazy about this." That's it. I just created this long piece of copy. Like they did, I offered some free samples. People liked what it was. This was just like […]. It was local business directory submissions.  
Again, there were folks that wanted to buy it. They bought it. It wasn't really for a couple of years later that not only did I rebranded Creature Local into Loganix, but I also started to move away from the forums into our own website, our own merchant accounts, and all that kind of stuff. 
Spencer: What year roughly was that you moved away from the forums and evolved the business a little bit there? 
Adam: If I had to guess, it would be something like 2012–2013. I still stuck around the forum because I might have made an initial push to just totally cut off from the forums. Then, I realized, "Oh, crap. That's a stupid move. There's still money to be made there. Why don't I just diversify myself and have some coming in from the forums and then some coming in from other means?"  
There was probably a six month period where I wasn't on the forums and then I came back. I may have gone back to WickedFire. I think I might've started anew on Warrior Forum. There were a couple of new forums popping up around 2013 and 2014 that jumped on as well. 
Spencer: Okay, that makes sense. Since that time, obviously, you have grown, and diversify a little bit of the business services that you offer, as well. Can you give people a sense of how well your business is doing right now? That can be in terms of income, if you're willing to share, or any metric that you're willing to share to give people an idea of where your business is now.  
Adam: Our biggest […] thus far as it has been $3 million a year, which is hard to fathom considering we're selling links and citations. It sort of doesn't compute, if you will. This year, I don't know that we'll do better than that, so we'll see. We still got a few months to go. I'm hoping to, but it's not too big of a deal.  
As far as team members and whatnot, we are a remote company. Everybody's a subcontractor. We never had any employees per se which has been fine. It's actually, I would say, a preference, I think. I'm a little bit risk averse in that sense. Having the responsibility of salaries scares the crap out of me. Having the responsibility of all that overhead scares me a little bit. I think I've got pretty comfortable to the subcontractor type of thing. 
Everybody's distributed. I think we've got something to the tune of 13, 14, 15, full-timers, people putting in around 35-40 hours a week, approximately, and that a bunch of other folks that are either paid part time, or there's a 10-20 hour type thing, or they're paid on a unit base. Maybe we might pay them X dollars for a single, local, business directory submission. As many as they create is as much as we pay them, kind of thing. 
All those people, we just pick up along the way. We've use things like Upwork. Previously, oDesk, now Upwork. That was the main thing we used to pick people up. Then, a lot of it has been referrals with the family. Actually, we have two or three families now that just said, "My wife could work. Should my wife work?" "Sure." I got a cousin and brought the cousin in. A lot of it grew that way and continues to grow that way today. 
Spencer: I love it. Are most of the full-time employees located in Canada as well? 
Adam: No. There are few like four-ish, I think, something like that. There's a few more in the United States. There's one in Mexico, then you get into the UK, then a bunch in the Philippines. Just everywhere where we can find people that are hardworking and willing to learn. 
Spencer: How do you manage that? You've got 14 remote, full-time, employees. Do you have weekly calls that you do as the entire company? How are you managing remote employees? This is a little bit of a selfish question because I've got a couple of employees and I have my ways of doing things. I'm just curious how you manage that. 
Adam: I'm kind of figuring it out everyday. I don't have a way that works perfectly or even close to. Every month, I feel like I'm changing it into something else and everybody's getting real impatient with all of my changes. Everytime I read something new on a blog or a book, I'm like, "I should try that." Most times, it doesn't work out.  
The way I'm doing it presently is now that we're at this size, I'm starting to think that we should have an organizational structure to some sense. I can't have everybody reporting to me. We've started to create something of a top down type of structure. Now, I only have three people who report to me and who may have calls with every week. We just do it via Slack. Everybody's on Slack. We'll just have a Slack call once a week to discuss how I can support them.  
Further, the other thing that I've recently implemented is something I picked up from Nick Eubanks' 7 Figure Agency course. He does these three-by-three calls which are going to totally ruin this. The three most important key performance indicator-related things that you accomplished that day. I get a daily mail from these three reports. What are the three most important things that you did today that are directly tied to the KPIs that we deemed important? What were your three biggest roadblocks for the day? My hope is that they'll bring them to me and it'll be my job to try and remove those roadblocks. And what are the three most important questions for the day?  
Questions you love otherwise, ask me on Slack but I decided not to distract, which I try to teach people. I can be such a distraction for so many, especially for those who just can't turn it off. I'll include myself among them. Whenever everybody's pinging each other all day long, nobody gets anything done. I try to teach people to reserve their questions at the end of the day, if they can, if it's not an emergency—most stuff isn't—reserve it for the end of the day. Send me those and before I go to bed, I will reply to them so that in the morning, they can have the answers they need to get, and get going again. Those have been two of the main ways that I "managed" people.  
Spencer: Okay. That's good. It's good to hear some insight there and how it's working for you. It sounds like you're a little bit like me. You're always changing, trying new things, and maybe don't have everything figured out, but clearly, you have enough figured out that your business is doing quite well. I congratulate you on that. Those are serious revenue numbers being able to go from Warrior Forum, WickedFire Forums, to having a very, very, solid business. That is something to be congratulated for. I do that. 
Let's talk about how you really built the business to where it is today. I know we talked a little bit about the evolution. What have some of the key marketing strategies that helped you grow Loganix and get it to where it is today? 
Adam: It's a lot of obvious cliche stuff. It wasn't so much the […] PPC ads, it wasn't like Google Ads, it wasn't so much any of the textbook marketing tactics. I remember one of the biggest changes in my business came in something like 2013–2014. It was really, I would say, one of the catalysts for me starting to leave the forums, was being introduced to a group that I have previously considered the white hat group, if you would. I never felt like I had a place there because I was from the forums, if you will. 
That's my own crap. I never had the courage to reach out to them on Twitter or anything like that. I had started to run my blog a little bit. I think Creature Local might have a website at one period of time. I don't know if maybe it was Loganix or what it was at that time; in any of them. I always kind of wanted to break into this group but I just never had a way in, really.  
I was invited to this Skype group by a guy named Matt Hunt. He ran a website called smallbusinessonlinecoach.com at that time. He invited me into this group. In that group had the likes of Mike Blumenthal. These are also local search. I call them almost heroes. The folks there spend so much time writing about local search, that's how everybody seems to learn. We follow these people who are just super generous with their time, their information, and all that kind of thing.  
Linda […] ran a local search forum at that time. Phil […], Darren Shaw, […]. I knew all of these names, I read all of these blogs, but I always felt like I just didn't quite belong, if you will.  
Matt invited me into that group and I realized that there actually was a place and people were interested in the other side of things, the not so white hat side of things. I had a little platform. From there, I really blossomed. I got out of my little area and introduce some of my ideas. I did a lot of experiments at that time. I don't do so many of those at that time but using some of those grayer hat tactics, trying those out, and seeing how those work, just testing the algorithm, if you will. That helped me make a lot of connections. A lot of those folks and a lot of folks that they knew started to send me business.  
It's your typical networking type of approach. It wasn't really intentional, it just happened that way. I would have to say, a lot of our business continues to come that way. It's just from making relationships with folks like yourself, really. So, that's been helpful. 
We do a lot of the other stuff. You will see us with Google Ads. You will see us for the longest time and really, this has only begun to change last 3–6 months. We had not done any of our own SEO, none of our own link building. Like I said, Google Ads is a relatively new thing for us. We're building a new website. For the longest time, we completely ignored the traditional channels, and the other traditional channels. Finally, we started to see our competitors just totally whoop our ass and just be so far ahead of us. We realized that we had to get serious about these things, so we have. 
Spencer: That's good to hear that you started, or at least what's been able to grow the business. A lot of networking, reaching out, and getting referrals. I think that is the case for a lot of people. So interesting to hear your side of the story, as well, on that. 
I want to shift the discussion a little bit to actually some of the link building strategies that you're using for your clients. You may not have the exact percentage or anything, but roughly, can you give our listeners an idea of what percentage or what amount of your business is for local SEO clients as opposed to affiliate marketers or people that are building affiliate sites. 
Adam: Very much, I guess. If I had to guess, it would be 70%-30%, 70% location-based businesses. It's the agencies approaching us with their location-based clients. We're doing the work in the background; white label sort of thing. The other 30% would be all kinds—ecommerce, affiliates, non-location-based businesses, non-agency business. 
Spencer: Is it primarily then you're working directly with agencies and the white label service behind that? 
Adam: Yeah. That's always been the biggest chunk of our business and continues to be in it. It's not about the model because I could spend a lot of time courting one client and I would get one client's business. Or I could spend the exact amount of time coordinating with an agency and I can get 10 clients, 20 clients, 30 clients or more.  
Spencer: That makes a lot of sense. What are some local SEO strategies that retail companies are often not very good at or don't implement very often? 
Adam: I think it's somewhat misunderstood how big an impact their organic rankings, their non-local, non-paid, ranking is, like how big of a ranking factor it is in the local algorithms. There's sort of this non-local algorithm which is the organic algorithm, if you will. Then, there's this local algorithm and they're quite separate, but they're also quite intertwined as well.  
We recently did a study on this on our blog. We found that there is a high correlation between how well you rank organically, thus, how well you rank in local search in the local packet, if you will. I think it's not well understood among business owners, but even local search agencies, SEO agencies, and probably marketing agencies, how important that organic rank is in the grander scheme of things. To me, that seems like a big one. 
Spencer: Yes. Can you give us an example of that? If you have an example business of where, either they are or are not doing well in organic search versus local search, and how they can improve. It doesn't have to be a client example but hypothetical example. 
Adam: A lot of folks come to me and they're, "I've done the citations, I've got reviews coming in," citations being local business directory submissions, "I've got reviews coming in, I've done a little bit of link building. I don't understand why I'm not top three in maps." They're basically coding all the things that would appeal to the local algorithm. I would then look at that example.  
Usually, the very first thing, especially if they've just told me they've done all these good stuff, the first thing I'm looking at is the organic ranking. Often times, I would find that they're on page two, three, four, or beyond for the keyword that they wish to rank for in local search. My first recommendation will be to shift some of the budget they've been putting into monthly local business directory submissions or what have you into link building so as to what link building and potentially, they haven't done a lot of onpage SEO. Those two things, at the very least, to improve their organic rankings. 
That's something I see at least every week. I still spend a good amount of time just in our support inbox, just reading what people are having trouble with so I can try and solve those problems where I can, but that's the most common hypothetical that I see. 
Spencer: That makes a lot of sense. 
Adam: What I recommend to them is, again, based on the data that we've collected and also just experience, you got to get on first page. You absolutely must be on first page. It's not totally black and white like that, of course, but if we look across a thousand search, something like that, it was pretty clear that businesses that weren't on first page weren't in the top three. 
Spencer: Maybe this is a simple question, but I'm sure some listeners are wondering as well. To clarify, do you mean for the same term? Let's say, I'm a local dentist here and I live in Richland, Washington. My term is 'Richland, Washington Dentist.' I assumed that's going to pull up a local map listing for that key phrase. I'm looking at that same 'Richland, Washington Dentist' keyword, I want to look at the organic listings below the maps as well to see where I rank, is that what you're saying? 
Adam: Exactly. You would want to not only see your domain in, let's say, top five kind of thing, better, if possible. That's among your competitors. That's one really important thing to understand. You could have three local business directories ahead of you like Yelp, for example, or yellowpages.com, ahead of you for that keyword. That doesn't matter. It's among your competitors that you need to be well-ranked organically. You want to see yourself well-ranked in the organic, so page one, organic. In turn, you certainly have a much better chance of ranking well in local search in the maps. 
Spencer: Okay. That clarifies pretty well. That's a great tip and strategy there, for sure. Here's what I would call a little bit of a gray hat question here. Let's just use me as an example. I am not a local business. I run my blog nichepursuits.com. It's just a blog with no local services whatsoever. Are there some strategies I should be implementing that would even be useful to show up for local search terms for Niche Pursuits? The general question is, should affiliate sites be including their address and their phone number in trying to get business directory citations? Is that useful at all? Or should those two be completely separate? 
Adam: It's just a harder road because there is a lot more spam measures in place. It's something that has existed since the beginning of local search, the beginning of what was called at one period of time, Google Places. There's always been affiliates making different hybrid affiliate, local place. Weight loss would be an excellent example where they would rank for 'weight loss city name' and they wouldn't actually really have a local offering, if you will. They don't have a real business location or anything of the sort, but they're looking to get you on their page. You, otherwise, wouldn't be on their page, and to sell you some offer while pretending to be local. 
I think that localness, not only do they get the eyeballs, but that localness inspires a little bit of trust. "This is a local business." "Oh, yeah. That looks like they're just located down the street from me," or in town, or whatever. But now, while they're still plenty of people playing that game, it's harder. There's a lot more attrition, meaning you end up losing a lot more in listings. 
Does that mean there isn't still a business model to be made there? Of course, there is, but it's just a lot harder than it was because there are a lot more automated controls in place. Also, there's a lot of more business owners and agencies with tools and knowledge to combat that. It's a lot more spam fighters, if you will, a lot more ways to report and there's a lot more ways to get those fake listings removed. There's a play there, but you got to be able to make a business case for it and that's not as easy as it was, I think. 
Spencer: Yeah, that answers my question. It sounds like what I've been doing is where I should stick. I don't intend to use my affiliate sites to get a local business listing or anything like that, but I wanted to ask and get your thoughts on that, so I think that makes a lot of sense.  
I do want to shift now to talking about affiliate sites. Specifically, link building for affiliate sites. Most of my listeners here on the podcast are affiliate site owners or builders of those types of sites as opposed to local business owners. Although there are definitely local business owners listening in as well. What link building strategies do you recommend for affiliate site owners right now? 
Adam: First, I would recommend checking out […] podcast as well. They do some good work as it relates to link building. They personally do a lot of really good work as it relates to link building. I'm not sure if I should be shouting out other podcast on your podcast, but I have to commend them because they just did very consistent in delivering good content around link building especially as it relates to affiliates and what they call authority sites, and then selling those sites, which is really cool as well. 
What I'm seeing more often that not are affiliates engaging in outreach. If they're not doing the more gray hat approach, if their goal is to actually build a good site, maybe sell that site eventually, maybe have that site for a long time than they tend to gravitate, or it seems like they're gravitating towards the more white hat approach, and they're doing a lot of outreach. Sometimes at an incredible scale and creating really, really, great content which I know is quite cliche as well.  
In a world where these inboxes are so full of folks saying, "Hey, I noticed you're linking to him. I have a better piece of content for you. Why don't you link to me?" It's pretty hard to differentiate yourself in any meaningful way of it than literally having a 10X piece of content compared to everybody else. I see a lot of folks approaching it from creating instead of Brian Dean level of content if the SERP dictates, that is. 
What I mean by that is, I love almost everything that Brian has put out and continues to put out—he's really raised the bar for everybody—but it isn't always necessary to create a 10X piece of content. I think instead, I would preach that you need to approach this on a SERP-by-SERP basis—what does that particular SERP for that keyword dictate that you need to do? Is it a holistical? Is it a full-blown editorial? Who's ranking? Why are they ranking? Try to do what Google is saying is going to work. You don't necessarily need to do that and do it 100 times X or anything. Just do what's working and do it a little bit better. 
You can pour a ton of resources and a ton of money into producing content, creating images around that content, and all that kind of stuff. If the keyword isn't even really worth it at the end of the day, it's not actually going to translate into money that's going to pay your bills, at least, pay for what you invest in that article, what are you doing? 
Do what the SERP dictates. That might mean creating an insanely great piece of content. Like I said, these folks that are approaching me, a lot of times had done it themselves. Sometimes, very successfully but now are looking for greater scale, looking to pick up additional links in addition to what they're already picking up via hammering out emails, blogs, webmasters, contributors, writers, and all that kind of stuff. The majority of what I see is that, is folks looking to do outreach or are doing outreach. They're looking to scale that up a little bit. 
Spencer: Yeah, that makes sense. At Loganix, are you doing a lot of outreach? Is that one of the things you do for agencies? 
Adam: We don't necessarily do the outreach for the agency or for their clients specifically. We're doing it anyways. We're doing it day after day after day just for any of the important niches or the industries that we have a lot of demand for. We're just doing it to build our own Rolodex, and then be able to revisit that Rolodex when we have the demands. Have the supply when we have the demand or to fulfill the demand that we already have via that Rolodecks.  
I would say, 80% of what we do is just to build that. Eighty percent of the outreach that we do is to build that Rolodex. Then, maybe 20% of what we do is on demand outreach. We would have a bigger publisher, a bigger affiliate site, or a bigger agency with a bigger client approach that says, "Hey, we're looking to do something a little bit bigger. We need at least 20 links per month. How can you help us?" Twenty links in a particular niche per month, we would go through our list pretty quickly. Maybe in six months, especially if their requirements are high like 10,000 a month. 
We sell based on monthly organic visitors. That's how we categorize our sites, and thus how people buy them. They say, "I want a site of 10,000 monthly organics or greater in a particular niche." We would run out of 10,000 or greater pretty quickly if the requirement was 20 links of a particular niche per month. Often cases, folks come to us and say, "Hey, we're looking for more of a retainer-style type of thing." That would amount to 10%, 15%, or maybe 20% of what we do. 
Spencer: Okay. Just to clarify there. Basically, a lot of what you're doing is outreach but you're basically just building up your database of sites that are willing to accept a guest post or accept some link addition to their site. When the time comes down the road, you can reach out to them, and say, "Hey, we got this opportunity. This client is looking for this. Are you willing to do that?" Is that essentially the gist of it? 
Adam: Yeah. Just for transparency sake, some of these are totally paid opportunities. They're not all folks that are just looking for us to add value to their site. That is part of it, I'm sure. I'm sure a big part of it is also the money that they're taking in as well. That's something that we've seen become more popular, I guess the word might be, over time. When we first started this, often, we would be able to create a great piece of content that would add value to this site and make that argument. They would accept that piece of content and be really excited about it.  
As a result of all the outreach that they get, probably as a result of folks just being forward with them and saying, "Hey, $100 plus this piece of content. Are you down?" They're like, "What? You're going to give me $100 and a good piece of content?" Now, when anybody else approaches them, they're like, "Well, yeah. It's going to be $100, too." These are totally legit sites, too, so it's frustrating because you started at one period of time. I would've felt like, "Well, it's the less legit sites that are going to want money. Not really well developed once." Not really. 
Sometimes, it'll be done under the guise of what's called a media kit to put together this scrappy media kit. "Here's our media kit. These are our prices. These are our demographics." You can tell that they just created this just to try and look on the up and up. It is what it is nowadays. 
Spencer: How do you think Google feels about that? For listeners who are listening in, that want to stay completely white hat, is this something they should be concerned about? If they go through you, eventually, there is going to be money exchanging hands with the webmaster that's placing the content and the link. How does Google feel about that? What do you think about that? 
Adam: I certainly don't know how Google feels about that. They're pretty clear about if it's paid, it's bad. Period. I question how do they know? I didn't pay for an opportunity to be on some random blog. How do they know? The way that I often do this over qualifying blogs where inclusions in our Rolodex is we plot the last 10 posts. We're looking at how the content is written, we're looking at things like what anchor they chose, we're looking at who they choose to link to. All these things that might make it obvious that is our paid links and often it's so bloody obvious. I think these sites are just get lazy, they get money hungry, and they're just like, "Whatever. Yeah, let's do it. Casino? Sure. I love casinos." 
It becomes very obvious. I could imagine linking out to what someone might call a bad neighborhood site could start to create webs and connections of nefarious link building tactics. Once we start seeing a trend of that behavior among our web masters or contributors, then we just cut them off more or less, and say, "Sorry, guys. This is too risky for us right now." I think I would encourage anybody who's doing any of this sort of thing to spend some time not only just looking at the metrics—metrics are important—but spend some time actually looking at the site itself, including who they're linking out to, how they're doing it, and all that kind of stuff. If Google's going to connect the dots, that's going to be pretty obvious later. They're going to do it, I would think. 
Spencer: Yeah. I think that's great tips. That makes sense. Any final link building or just general SEO strategies that you'd like to share that we haven't already covered before we wrap up here? 
Adam: Yeah. To continue on the tension that we're on right now, as these sites now expect money, I think your pitch, if you don't want to pay money, we have plenty of sites that we do business with that don't accept money. They've chosen to go that route because they want to be on the up and up, they have a belief system, they're sticking to it, and that's awesome.  
But, when you're approaching sites like that, that are getting bombarded with pitches, payments, and all that kind of stuff, you really have to up your game a little bit. One of the ways we've been successful is spending a little bit of time learning about the site itself. How are they monetizing? Throwing them in Ahrefs and understanding which keywords they're ranking for. Maybe they're ranking for but they're on page two or four. It would make sense that they would want to rank for, then approaching them and being like, "Hey, guys. There's this keyword that I totally think you guys should be ranking for. Maybe you just haven't got around to it. I have this writer. He writes about his stuff all the time. I think if we put together a piece, let's say, 1500, 2000, 2500, words on this topic, I bet you, you could earn 2500-10,000 more monthly organic visitors which I suspect would convert on this particular offer that you have on your side bar." 
You come to them with a value proposition. Instead of directly giving them money, you're still giving them an opportunity to grow their site, an opportunity to make money. You're just doing it indirectly. I think a little bit more time spent doing that, a little bit more time would be getting out of the inbox. The inbox isn't the only way to contact these folks. They have Twitter profiles often times.  
Sometimes, mass emails, while it totally works, isn't always the way into all of these sites. I think today's link building environment may require a little bit more creativity, a bit more effort on the link builders. 
Spencer: Absolutely, and being able to stand out from the crowd. All of us gets so many emails, somebody's able to reach out on a different way or provide a better value proposition like you mentioned. That is definitely a way to stand out. 
Overall, Adam, I really appreciate you coming on to the Niche Pursuits Podcast. I have to assume that the best place for people to go, if they're listening, is just the website, right? loganix.net? 
Adam: Yeah. You're one of the few that pronounces it correctly, so thank you. 
Spencer: Good. I didn't even verify that. I actually do have a link that if people want to go through so that I get credit. They can go to nichepursuits.com/loganix. People can go, check out your services, and follow along with you. You've got a blog there as well, correct? 
Adam: Yeah. Like I've said, we're trying to start working on more traditional marketing channels. One of those is creating useful content. 
Spencer: Absolutely. Very good, Adam. I appreciate your time and thanks again for coming on the Niche Pursuits Podcast. 
Adam: My pleasure. I appreciate your time as well. 
Want to learn step-by-step how I built my Niche Site Empire up to a full-time income?
Yes! I Love to Learn
Learn How I Built My Niche Site Empire to a Full-time Income
How to Pick the Right Keywords at the START, and avoid the losers
How to Scale and Outsource 90% of the Work, Allowing Your Empire to GROW Without You
How to Build a Site That Gets REAL TRAFFIC FROM GOOGLE (every. single. day.)
Subscribe to the Niche Pursuits Newsletter delivered with value 3X per week