Podcast 146: Niche Site Project 4 Income Report for April 2019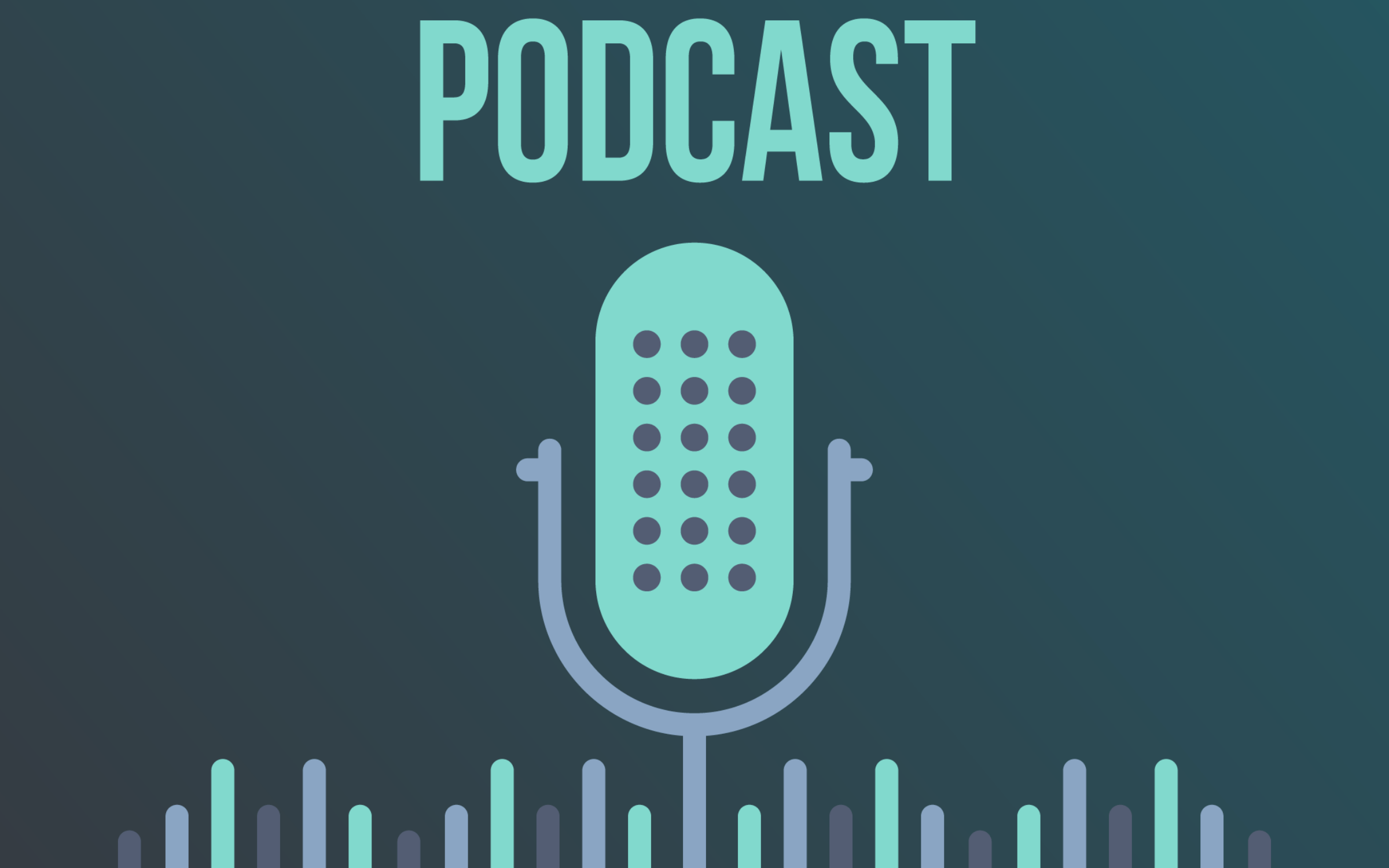 When you buy something through one of the links on our site, we may earn an affiliate commission.
During this episode, I discuss the results from my Niche Site Project 4 site from April 2019.  You can also read the official income report right here.
Read the Full Transcript
Spencer: Hey, everyone. It's Spencer Haws here with nichepursuits.com. I'm excited to record another podcast episode with you. Today, I'm going to be talking about Niche Site Project 4 and the monthly income report for April 2019. What happened in April with my site was epic. I knew that April was going to be a good month because I can see the traffic trending up throughout the entire month. However, I was not expecting the site to earn as much as it did or the traffic to increase as much as it did. Long story short, the site went from earning $128.41 to $565.44 in April, from March-April. I was not expecting the earnings to more than quadruple. 
Today, I'm going to share exactly how the site made its money and why things really started to take off. The best part, the traffic continues to trend up especially from Google in the early part of May. I expect that things will continue to grow all around. Let's go ahead and jump into the monthly report. 
Alright. I already broke the big news. In total, my Niche Site Project 4 site earned $565.44 in April. That is a record month by far and I love the trend line of the graph if you could see it. It is shooting directly up exponentially. Where did the earnings come from? Well, $494 and some change came from the Amazon and associates' program and about $71 from Ezoic display ads. As you can see, if you could see the graph of my Amazon earnings, I had a few really big days. There were many days that had earnings but they're just three or four really big earners. This happened because someone bought a really expensive items on those days. I sold a $1700 item on one day which was really nice. Now, I can't expect that to happen all the time but when it does, it's great. 
A little sneak-peek into May, I actually sold a $1900 item just about two days ago. May is looking amazing. However, you can still see—or I'm going to tell you—that most of the days of the month, people were ordering items on my website. The small days, we're still close to $10 in earnings each for Amazon. Now, Ezoic earnings, I earned about $70.89. Overall, it was good; it was a nice increase from the previous month of $39. I am looking at different options. I'm seeing if I can optimize the Ezoic ads better. 
A little inside scoop that I haven't shared on my blog, somebody from Ezoic got in touch with me. They're going to see if they can optimize my ads a little bit better so I can earn more. If that does not happen, then I'm looking forward to moving over to Mediavine. Mediavine ads is an ad server, an ad network that I've used in the past and done very well with. We'll see how that goes. I will keep you posted. 
I'm extremely happy about the earnings of the website, in case you can't tell. It really is a big relief to know that, "Hey the public Niche Site Project is starting to take off. It's showing very positive signs." Hopefully people like you that are listening and following along are starting to get some value out of that and maybe going back and listening or reading the blog post that I wrote previously about how I built this whole thing up. 
But I do want to dive into the cost. Last month, I wrote an extremely in-depth blog post about all the costs associated with the Niche Site Project 4. Now, I'm outsourcing nearly every aspect of my project so my costs are higher than they would be if I did everything myself. I included an updated PNL that includes all my costs for the month of April when I wrote my most recent blog post. You'll have to go over to the blog if you want to read the April 2019 report. You can see the line by line item of the expenses there but overall, I spent about $1700 on the site during April, for a total loss of about $100 and in total, I've spent about $15000 on the site since inception. 
I do have a plan in place to eliminate some of the Pinterest expenses. I'll let you know how that goes if it happens next month. However, my investment in content is clearly working. I plan to continue investing in more content and will be likely spending about $1000-$2000 a month in the site for the next year or more. The idea is that in the next few months, the site will start making more than I spend obviously. That is the ideal. In April 2019, I published a total of 13 articles on the site and in total there are 120 live articles on the site. 
Traffic. Where does the traffic come from? Well, I can now say that it's mostly coming from Google. In previous months, most of the traffic was from Pinterest. However, the traffic from Google has really start to pick up. Pinterest has still increased but not as quickly as the traffic from Google has increased. My total traffic, about 11,000 sessions for the month. I just cracked about 10,000 users and 11,000 sessions which is a really nice milestone. And then the total traffic since inception is just a nice hockey stick growth, really excellent there. Google organic traffic has essentially doubled during the month of April. In fact, to make the trend even easier to think about, the Google organic traffic in total did just shy of 6000 total organic visitors during the month. A couple of months ago, I was well under 1000. It's increased exponentially. 
Pinterest traffic. The Pinterest traffic has done really nice since the inception of the site. It's still growing but not as quickly as the Google traffic. In total, the site had roughly 4000 sessions from Pinterest and almost 6000 sessions from Google. I do expect that gap to continue to grow as the traffic from Google increases at a more rapid pace. I built the site primarily to perform well with Google organic sources so I'm happy to see that things are starting to pay off. 
In general, my site is starting to rank higher for my targeted keywords. A few months ago, I wasn't ranking in my top 10 of Google for any of my targeted keywords. Now, I'm ranking on the first page of Google for a couple dozen of my targeted keywords. Of course, lots of other long tail keywords and variations as well. I believe that this mostly just has to do with age. It's nice when I pull up my longtail pro, when I check my ranking each day, and I can now see a couple of dozen different keywords, that I'm targeting, ranking between 2 and 10. They're on the first page of Google. 
Content. Last month, I published as I mentioned 13 articles on the site. I'm really not happy with that. I would like to be publishing closer to 20 to 30 articles a month. I've asked my writers to increase their output a bit and I believe that May should be a higher production month. My site is doing well, and Google appears to be liking the content that I'm putting out. I see no reason to increase the content production over the next several months and maybe permanently. The more articles I write, the more keywords I can target and potential traffic I can capture from Google. Every single article targets a different keyword or set of keywords, so they each have the potential to help the site grow and make more money. 
Alright. Link building. Now, I did not do very much link building in April. I did one guest post from my own outreach efforts which really means I had my employee do the outreach, the writing, etc. And then The HOTH, I do want to give an update there. I also finally got the links that I ordered through The HOTH in March. They were added in April, so in total I ordered three guest post links through The HOTH and it took a bit longer than expected to get the links but I guess that's just because they do actual outreach to find the opportunities, so I'm fine with that waiting period. With those three links from The HOTH, I went from ranking #14 for my chosen keyword to as high as #5 after the links. Now, I've settled back down to rank number eight for that particular keyword. The traffic overall has grown quite a bit to that particular page after using The HOTH for links. The traffic increases partly due to ranking better for my exact targeted keywords but also due to ranking better for lots of little long tail keywords that I wasn't specifically targeting.  
Now, when I ordered the links, I asked for them on sites with the domain authority of 30 or more. The three links that I got were on sites with a domain authority of 33, 58, and 62, so they definitely delivered there. If you're interested in getting links from The HOTH, you can go to nichepursuits.com/thehoth. That is my affiliate link as a thank you. 
New plans for link building. Overall, my site is growing, and the authority site is growing as well. My plan is to do a couple more of link building campaigns over the next couple of months. And then honestly, I might just chill a bit with new links. That all depends on how well my site is performing, of course. Most of my content is ranking without any links, meaning, I haven't built links to the specific pages for most of my content. In fact, the large majority of my articles ranking on the first page of Google don't have any links pointing to them. If they do have links, they were links that just happened on their own without my involvement. Is link building needed beyond what I've already done and a couple more campaigns? Probably not. Unless I try to target more difficult keywords. 
But here's my steps of my planned link building campaign. Step one, I plan to create an epic piece of content based on original research and surveys. I plan to create an original survey and get hundreds of responses from real people using Facebook ads if needed to get enough responses to make the data relevant. Step two, I'm going to find websites that are covering similar types of content on my niche or other relevant niches using AHREFs or ScrapeBox and this will likely be several thousand websites. Three, I'm going to use tools like hunter.io to automatically find the email addresses of all those websites. Step four, I'm going to use tools like MailShake to automate the outreach emails and responses as much as possible to find interested websites in linking to my content. Then step five, additionally, I'm going to reach out to some targeted contacts and journalists from larger publications depending on how interesting the data is from the surveys I collect. 
This is the process that SEOs have used for years other than step one. Yes, most people do try to create an epic piece of content. However, my plan is to do some actual original research, survey people, put together beautiful charts and graphs and make the content quite unique. It's a lot more work. However, if I can put together an interesting study related to my niche, it's something that I believe people will be happy to share and link to. 
A big part of my plan is to make the survey niche-relevant but also potentially humorous in certain circumstances and timely with current events. Then I open up the potential for sites beyond those just in my niche to get a link from. But larger news outlets and other blogs that can cover more current events as well. I won't go into any more detail because at this point, I haven't done anything. This is my rough plan right now. I'll share more details when I actually have done something and have seen some results. 
Email list, I've been collecting emails for a couple of months now beyond just the welcome email though. I haven't done a single thing with it. I'm a little embarrassed but my goal for May is to build a longer autoresponder email series that drives subscribers back to my site. I'd like to have 30 plus emails that drip out over 90 days. Right now, my email list has 118 subscribers. 
What's next? As a recap of what my plans are next for the site, is basically more of the same. I'm going to continue publishing lots of content on the site, 20-30 articles a month would be good. I'm going to continue growing the Pinterest traffic. I'm going try one or two more unique link building campaigns over the next couple of months and I'm going to build out a longer email autoresponder series, and then I'm going to potentially make the switch to Mediavine ads if Ezoic ads does not start earning more. Overall, I'm super happy with the progress of the site. I expect for even better things to come, I really do. The traffic in early May is continuing to grow so I expect that May will be another record month. 
Now finally, I do need to cap off the monthly report of course with the participants. The Niche Site Project 4 goes well beyond just me but you might be involved, the listeners, and certainly lots of other readers and participants are involved building out their own websites, building a niche site from scratch and they are reporting monthly on their progress and their earnings as well. I love seeing all the people reporting. You're going to have to go over to nichepursuits,com, go to my most recent monthly report there to be able to see all of the responses, but it is pretty cool, I'm starting to see a few people, two or three people, raking $1000 in earnings during April. Everybody is doing some good things. People are starting to see results. These are people that started building a site around the same time I did back in August or September of 2018. That hard work is starting to payoff. 
Overall, I'm super excited about the results and the earnings for April 2019. May is looking like it's going to be another record month. Hopefully, you're finding some value as you follow along with Niche Site Project 4 and as you build out your own site. Thank you very much for listening. 
Want to learn step-by-step how I built my Niche Site Empire up to a full-time income?
Yes! I Love to Learn
Learn How I Built My Niche Site Empire to a Full-time Income
How to Pick the Right Keywords at the START, and avoid the losers
How to Scale and Outsource 90% of the Work, Allowing Your Empire to GROW Without You
How to Build a Site That Gets REAL TRAFFIC FROM GOOGLE (every. single. day.)
Subscribe to the Niche Pursuits Newsletter delivered with value 3X per week