16 Nurse Entrepreneur Ideas to Start a Profitable Business
When you buy something through one of the links on our site, we may earn an affiliate commission.
Nurse entrepreneur ideas are great to explore if you are a registered nurse but you're looking for more.
You might want a side hustle or want to launch a business that aligns with what you do in the nursing workforce. There are plenty of business opportunities that can help you accomplish your goals.
Nurses are an invaluable part of society. It takes a lot of skills, education, and expertise to be a good nurse, and exploring entrepreneurial ventures makes a lot of sense to stretch your critical thinking, organizational, and time management skills, among other talents and skills you possess.
If you're thinking about using your nursing skills to pursue an entrepreneurial endeavor, here are 16 nursing business ideas you'll want to read more about:
Doula
Nurse health coach
Nurse blogger
Freelance writer
Hospice caregiver
Telehealth
Course instructor
Career coach
Child care provider
Special needs caregiver
Nurse public speaker
Traveling nurse
Medical spa worker
Medical IV nurse
Nurse influencer
Legal nurse consultant
Let's go!
16 Nurse Entrepreneur Ideas to Start Today
There are many paths you can take to become a nursing entrepreneur, including becoming a consultant, coach, instructor, speaker, and more. In our list below, you'll find a mix of different nurse entrepreneur ideas that work for lots of people.
Read on to discover each nursing business idea, what it involves, income potential, and more.
1. Doula
A doula is a professional that assists pregnant mothers with labor and delivery. They provide physical and emotional support to mothers during the birthing process.
According to Mayo Clinic, here are some examples of things doulas can do to help women during labor and delivery:
Physical comfort through massage and other practices
Emotional comfort and reassurance
Being a lifeline for communication between parents and hospital staff
Providing education to families about the birthing process
Guidance and support
Research has shown that doulas can help decrease the number of C-sections that occur, decrease labor length, and lower the incidence of negative childbirth experiences, among other benefits.
Doulas are in high demand and can be very well paid, especially with the backing of the World Health Organization (WHO) which recommends doulas be used during the birth process worldwide.
Doulas can earn an average salary in Texas of just under $49,000.
2. Nurse health coach
As a nurse, what better fit for a business than coaching other nurses? This is one of the best nurse entrepreneur ideas because you have the education and experience behind you. Becoming a nurse health coach gives you the chance to help other nurses become excellent.
There are a couple of different avenues you can pursue with nurse health coaching:
Coach other nurses to be excellent health professionals
Be a wellness coach to patients who want to improve their health
Coaching other nurses is about giving practical, actionable advice and strategies to new and existing nurses in healthcare. This is a service-based business which means low overhead costs for you.
And if you're great at what you do, word-of-mouth referrals can fuel your business, keeping you busy all year round.
Working as a wellness coach means you will be working with patients that seek to:
Improve their health
Make better lifestyle choices
Better their work-life balance
Lose weight
Manage stress better
You can work with patients one-on-one either in-person, over the phone, or in a virtual setting, like over Zoom conferences.
The salary for nurse health coaches can vary depending on the kind of coach you are but ZipRecruiter estimates the average salary to be around $66,000/year.
3. Nurse blogger
A nurse blogger will publish online content around nursing.
You'll run your blog where you contribute content to share, educate, inspire and entertain your audience. Your education and expertise as a nurse will help you quickly develop your reputation online as an industry expert.
This is a great job for introverts that don't want to work with others.
You can run this solopreneur business entirely by yourself, behind the comfort of your laptop. That makes this a great choice for people looking for how to make extra money online.
Make your schedule, contribute content when you want, network with others in your field virtually, and make money online.
Here's how you can make money as a nurse blogger:
Ads on your blog: Work with ad networks like Google AdSense or Mediavine to place advertisements on your blog. Top bloggers make up to six to seven figures online with the help of ads, like this blogger who makes $92,000/year blogging.
Sponsored posts: Connect with brands that pay you to blog about their company. The Bettered Blondie makes almost $10K/month, with around $2K/month coming from sponsored posts.
Affiliate marketing: Refer your favorite products to your readers in your blog, earning a commission when someone clicks your affiliate link and buys. This blogger makes over $4,000/month from affiliate marketing.
Selling your products and services: You can sell physical products like your own line of nurse scrubs, digital products like a weight loss tracker spreadsheet, or services like coaching or consulting. Monica Lent (linked above) who makes $4K/month from affiliate marketing also makes over $6,000/month from products, from her membership program. 
The average blogger salary is estimated to be between $39,000 to $51,100 per year with top bloggers earning much more.
4. Freelance writer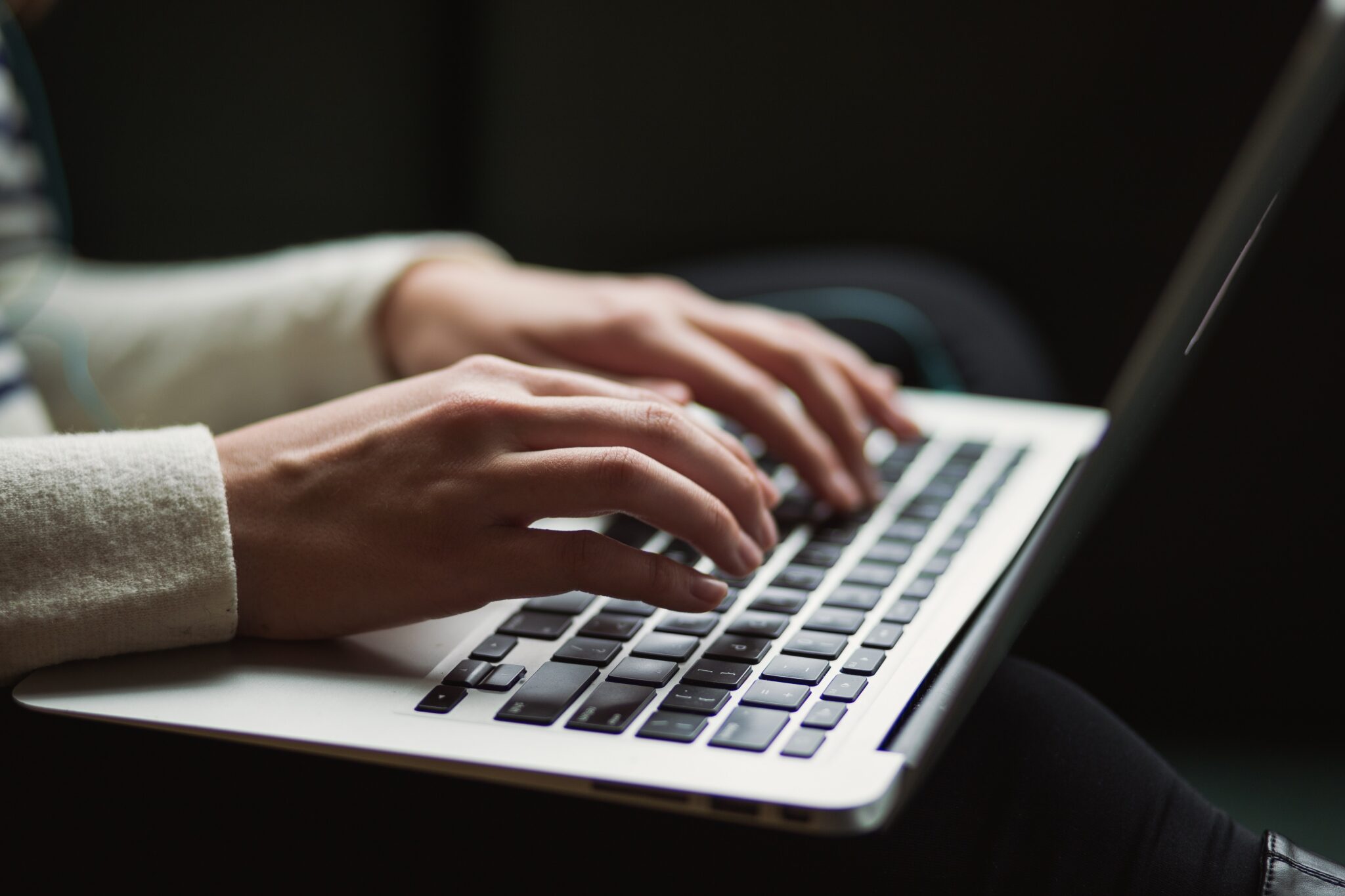 Freelance writers are professional writers that make money creating content, like:
Articles
Blog posts
White papers
Product descriptions
Sales pages
Email newsletters
This is one of the most creative nurse entrepreneur ideas in our roundup.
Working as a freelance writer specializing in nursing can lead to higher pay than a typical general freelance writer. Because of this specialized expertise, this job could be very high in demand.
Not everyone is a nurse and of those healthcare providers that do work in nursing, many don't look to freelance writing as an entrepreneurial endeavor to pursue.
This is a great business if you enjoy working alone and you are good at taking direction and are deadline-driven. You'll likely be able to work the hours you want, taking on as much or as little client work as you'd like, making an unlimited amount of money.
A writer charging $0.20/word, writing just 20,000 words/month, can make $1,000/month. You can make much more than this, depending on your publishing experience and the type of content you're creating. Check out freelance writing jobs for nurses on online writing sites.
The average salary for a freelance writer in the U.S. ranges from $45,000 to $70,000 per year.
If you're thinking of becoming a writer, consider taking a course to help you hone your writing skills and earn more.
Earn More Writing Course
5. Hospice caregiver
Hospice caregivers provide end-of-life patient care to people in hospice. Your patients will be terminally ill people that need help with daily living activities like:
Bathing
Dressing
Going to the bathroom
Feeding
This is an ideal position for someone who has a medical or healthcare background so it's perfect for nurses. You'll travel to your client's home and provide services for them on a shift, either part-time or full-time.
According to ZipRecruiter, the average salary of a hospice caregiver is $42,849/year.
6. Telehealth
Telemedicine is medical help over the phone or virtually. It's a solution for people that might have mobility issues, inconsistent transportation or live far away from a doctor's office or hospital.
You'll be able to help patients and provide access to healthcare that they might not have access to otherwise, through telehealth.
You will be able to do most of the tasks you do in-person as a nurse but without the commute.
The healthcare landscape is changing and people are more open to telemedicine than ever before.
The market is expected to grow 23% by 2028. It makes this opportunity very appealing for people who have a healthcare background and want to start a business. 
The telehealth industry is expected to reach 11.8 billion in 2022 and grow by 23% by 2028. In Texas, the average telehealth nurse salary is around $99,000/year with top earners making over $200,000 per year.
7. Course instructor
Course instruction is one of the highest-paying nurse entrepreneur ideas in this article. Here are some quick stats that might surprise you about the e-learning industry:
Projected to grow to 325 billion by 2025
E-learning increases retention rates to 60%
E-learning has led to a 42% income increase for U.S. organizations
Course instructors are professionals that teach a topic or skill to their audience online or in-person. As a nurse, you can teach courses to an audience on topics related to your field of expertise, nursing.
This is a good fit for people that like to teach others.
You will choose the teaching style you like best, whether it's in-person workshops, on-demand online courses, or live virtual summits. This business will marry nursing and entrepreneurship. You'll be doing tasks like:
Creating your course curriculum
Marketing to your prospective buyers
Building an email list
Filming videos for your course content
The average salary for a course creator is about $43,000/year.
8. Career coach
You might not think of career coaching when brainstorming nurse entrepreneur ideas but, the truth is, it can be a high-paying and very rewarding career path for yourself.
Career coaches help their clients find their career paths. You might help your clients with:
Applying for nursing jobs
Revamping their resume
Prepare for job interviews
Advice and guidance around the job search process
As a nurse with a background in healthcare, you'll be additional support and a resource for your client, helping them find their dream career path. 
This job is one of the most rewarding nurse entrepreneur ideas. It makes you feel good to help others and when you can see them develop and grow, thanks to your help as a career coach, it's a rewarding experience.
You can scale this kind of business as large as you'd like, working with clients in a face-to-face setting, virtually, or both, your choice.
There are also opportunities to partner with large organizations like colleges and universities, to market your coaching program and grow your business.
Career coaches earn an average of $46,811, according to Glassdoor.
9. Child care provider
Child care providers provide care and supervision to children while parents are away. This is one of the most hands-on nurse entrepreneur ideas, as you'll be working one-on-one with children.
Child care workers babysit and supervise one or more kids. This will include doing tasks like:
Preparing small meals and snacks
Helping with daily living activities like feeding, changing diapers, or toilet assistance
Facilitating and supervising activities like finger painting, crafts, etc.
You'll make the most money as a child care provider running your own business. Babies and small children require more care than older kids so you'll make the most money from that age group. 
This source estimates child care providers running their own facility to make between $37,000 to $60,000 per year.
10. Special needs caregiver
The job of a special needs caregiver would be a great fit for someone with a nursing background. This is one of the top nurse entrepreneur ideas that aligns nicely with nursing.
You will know how to care for patients, administer medication, and know life-saving procedures like CPR and how to give first aid.
Being a special needs caregiver means you'll be helping your clients with partial to full care.
Your tasks might include:
Feeding
Bathing
Helping with toileting
Daily care
This is a higher paying job because it requires giving specialized care to a patient and it involves travel.
The average salary for a special needs caregiver in the U.S. is $37,360/year.
However, you could make more if you worked for yourself as an independent contractor.
For example, you could charge $40/hour for special needs babysitting services on a platform like SitterCity or Care.com.
Parents that require special needs care are willing to pay more to caregivers with experience and background in nursing. At $40/hour, working part-time, around 20 hours per week, you could make around $38,000/year, and full-time would be $76,000/year.
11. Nurse public speaker
For extroverted storytellers that like to educate and inspire others, working as a nurse public speaker is a business you could start for yourself. You'll talk to large audiences about a nursing or healthcare related topic, earning money for each speaking engagement.
This high-paying job would have you working flexible, part-time hours with gaps in your schedule, likely.
For example, you might book a speaking gig for each month during the first quarter, then take 1-2 months off and have a few speaking gigs per month for the rest of the year. 
Public speakers earn an average of $102,000/year with top earners reaching $300,000 per year in salary.
12. Traveling nurse
A traveling nurse is a nurse that travels to destinations throughout the country or the world to provide their services to medical facilities in need.
You'll provide short-term assistance to facilities that are high in need. This can include clinics, hospitals, etc.
Your job duties will be the same as a nurse that doesn't travel. The only change is that you will be traveling to short-term assignments for work.
If you love to travel then this is one of the best nurse entrepreneur ideas to pursue. It'll kind of feel like getting paid to travel!
Because of the travel component, traveling nurses earn a very lucrative salary. According to ZipRecruiter, a travel nurse can earn between $74,000 to $118,000 per year, on average.
13. Medical spa worker
Medical spas are where beauty and medicine meet. These health spas are where patients can go for procedures to:
Reduce the look and presence of wrinkles
Eliminate fat from parts of the body
Sculpt and slim their body
Remove acne scars and other facial blemishes
Examples of services include:
Laser therapy
Botox and other fillers
Tattoo removal
Fat sculpting
Skin treatments
Surgery
These are just a few examples of some of the procedures you can get done at a medical spa.
Medical spa or aesthetic nurses assist the doctor and provide care to patients who get cosmetic procedures done (and we list out some great medical spa name ideas here).
If you're an experienced nurse then this job will be a simple transition. As long as you have experience under your belt, your next step will be to get the correct licensing/certification in your area, then you can start work. Here's a step-by-step guide of what's involved to become a medical spa nurse.
The average annual salary for a medical spa nurse is just over $85,000/year.
14. Medical IV nurse
Certified intravenous (IV) nurses administer medication to patients via IV infusion through either an IV, central line, or catheter.
With more patients looking for at-home treatment, the market for medical IV nurses is growing. The market is expected to grow from 41 billion in 2020 to over 54 billion by the year 2028.
One of the latest intravenous home therapy business models is administering hydration, vitamins, and supplements to patients at home that are trying to recover after a long night of partying to cure their hangover.
People choose IV therapy because it's a fast way to get vitamins and nutrients into their system. It can treat certain ailments you're experiencing like dehydration.
Other uses of intravenous home therapy include:
Increased energy
After a flight
Improving the appearance and health of skin
Increased focus and concentration
The average salary of an IV nurse is $68,197 in the U.S.
15. Nurse influencer
As you review this list of nurse entrepreneur ideas, if you're seeking a business that lets you flex your creativity, create your own hours, and have unlimited income potential, becoming a nurse influencer fits the bill.
Nurses likely already have influence over others. They have experience and a background in the medical field so people turn to them for advice about health and wellbeing.
Being a nurse influencer will open up your influence to the world, sharing yourself with an audience and making money online.
Here are 4 ways influencers can earn money online:
Selling products and services: Create products and offer services, selling one or the other, or both to your audience.
Affiliate marketing: Refer products to your audience and earn a commission when they buy with your affiliate link.
Sponsored posts: Partner with brands who pay you to talk about their company with your audience.
Advertising: Place ads across your content and make money when your audience clicks the ad.
Many influencers have a social media presence because that's where they connect with their audience.
Set up an account on Instagram, TikTok, YouTube, or other social networks and start creating content. This will get the attention of your target audience and your social following will grow.
As you recommend your products and services to them and create content, you can make money.
Out of all the nurse entrepreneur ideas on our list, working as a nurse influencer has the most income potential.
The average salary for an influencer in the U.S. is $53,240, but top influencers can make up to millions per year. Some influencers make up to $250,000 per sponsored post!
16. Legal nurse consultant
Working as a legal nurse consultant is one of the best nurse entrepreneur ideas for a flexible schedule and side income.
Have you ever watched one of those crime TV shows like Law and Order SVU, where they have a professional witness take the stand to provide their expert testimony?
That professional takes an unbiased look at the case and weighs in based on their expertise. That's one way you can be a legal nurse consultant.
You'll consult with attorneys who lean on your expertise as a nurse to get your professional opinion.  You could just be a paid advisor to an attorney to help them better understand the medical facts behind a case or you could be called to the stand to share your testimony as a professional.
Legal nurse consultants can make from $52,000 to $111,000 per year.
What business can I start as a nurse?
There are dozens of nurse entrepreneur ideas. We covered 16 great choices in this article.
You can start a service-based or product-based business as a nurse.
Nurses offer a unique perspective and you have a specialized skill set that not everyone has. Your skills are in demand and there are many nursing business ideas available for nurses to pursue with their healthcare background and expertise.
Whether you're interested in selling nursing supplies, uniforms, and equipment or you want to work as a service provider offering your expertise, knowledge, and skills to offer services to your audience, there are many ways you can monetize your nursing skills.
What are the best product-based nurse entrepreneur ideas?
Since you have knowledge and experience in the nursing field, you'll know what nurses want.
You will have an eye for tools, supplies, and products that nurses will use whether it's stylish scrubs, comfortable shoes or shoe inserts, or a clip-on lanyard.
Use your knowledge to solve a pain point in your industry among the nurse community, selling products that offer a solution.
What are the best service-based nurse entrepreneur ideas?
The best service-based nurse entrepreneur ideas are business paths that fulfill you and help you to meet and exceed your goals.
Consider your short-term and long-term goals and identify what you like and dislike about the industry and where you could fit in as a business owner. This will help you decide which path to take with your business.
How can a nurse be an entrepreneur?
Nurses can be an entrepreneur full-time or part-time. You may want to practice nursing full-time and start a nursing-related business on the side. Or, you might want to start a grow a full-time business as a nurse entrepreneur.
Both are options for a nurse to explore entrepreneurship.
If you're serious about becoming a nursing entrepreneur, it can be done. There are ways to make running a business fit within your schedule, regardless of the direction you want to take.
Can a nurse become a millionaire?
Yes, nurses can become millionaires.
You could create and build a flourishing and lucrative business that helps you reach millionaire status. You can also make smart money choices investing in your future, which propels your net worth to the million-dollar mark. 
Or, both!
There is no shortcut to becoming a millionaire nurse, but there are things you can do to help you get there faster:
Work in a high-paying job or business
Spend wisely
Invest wisely
Put money away for retirement
Business ownership can be a path to becoming a nurse millionaire and these nurse entrepreneur ideas can be your starting point to finding the perfect business to start.
Final Word: Nurse Entrepreneur Ideas
This wraps up our roundup of 16 nurse entrepreneur ideas. As you can see, there are lots of options available for nurses that want to explore their entrepreneurial dreams. To find the right job for you, consider your:
Choose an entrepreneurial path that works with your schedule because that's an important part of building a business you love.
It's one of the perks of running your own business, too. You get to design your dream schedule.
Some of these nurse entrepreneur ideas are on a fixed schedule and others are flexible. Decide if you want to pursue your business full-time or part-time, consider availability, and align your schedule.
Next, evaluate your skills because you want to pick a business that will utilize your skillset best. You have nursing skills, but what other skills do you possess that can contribute to your business? Sales acumen, project management, problem-solving?
What do you like the most about healthcare and what do you like the least?
Think about your passion and pick a business that you will truly enjoy. I was surprised to learn that over two-thirds of people say they "love" their job, a recent survey revealed. Join that group by choosing a business you're passionate about.
Which nursing entrepreneur idea will you be pursuing?
Want to learn step-by-step how I built my Niche Site Empire up to a full-time income?
Yes! I Love to Learn
Learn How I Built My Niche Site Empire to a Full-time Income
How to Pick the Right Keywords at the START, and avoid the losers
How to Scale and Outsource 90% of the Work, Allowing Your Empire to GROW Without You
How to Build a Site That Gets REAL TRAFFIC FROM GOOGLE (every. single. day.)
Subscribe to the Niche Pursuits Newsletter delivered with value 3X per week