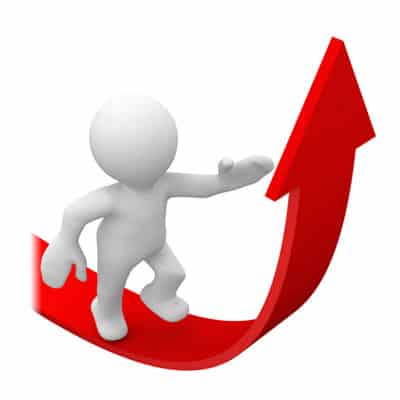 Up to this point, Perrin and I have been providing weekly updates on our niche site project.  I am going to mark today as our first official Monthly income report!
When you read our weekly reports, it may just seem like we are taking very small baby steps.  And in reality, that IS what's happening; however, when you take a look overall at what we've accomplished so far, its pretty impressive.
Today's report is going to be a bit of that step back to look at the entire big picture.
As you recall, we started this project with just the idea of creating a niche site.  After going through some intense keyword research, we settled on the idea of targeting the keyword, "best safety razor" to start.
Then we began the process of content creation, and then finally promotion and link building.  Its now been 13 weeks since we even started thinking about this project, and the site is starting to show some real promise!  Read Perrin's write up below to get the details.
Less Reports Going Forward
I know that many of you look forward to the weekly reports, but I have decided to cut them down to once every other week.  Now that aPennyShaved.com is up and running, there is much less to report on.  Perrin is not spending as much time learning and building the site as he was before; now he is primarily just continuing to promote the site and add content as needed.
This is what niche sites are all about anyway.  The idea is that they can eventually become more hands free; and Perrin's site is getting much closer to that point.  As a result, we will continue to report all the major events and learning aspects of the project; however, we should be able to do that twice a month, rather than every week.
Perrin's Week 13 Write-Up
Thirteen weeks down! It's been 13 weeks, and this week was pretty slow for me. I was a bit busy at my day job, I was traveling for Thanksgiving, and I got the flu (I'm still sick, actually)! So I didn't get as much done as I'd planned to.
Still, the site made some good progress, driven mostly by the holiday shoppers, and I'm teeing myself up for a few base hits this week.
Status Report
Ranking: For my primary keyword, "Best safety razor," I'm still floating around the #3 and #4 spots (#3 today, according to Long Tail Pro). I seem to have hit a plateau, so most of my work this week will probably be focused on getting some more link juice to that page.
As for my secondary keywords, not too much has changed. Most of them are ranking on the second or third pages, and I have about three sitting on the front page. One of my best keywords is ranking #1 or #2, which is really awesome and I think is contributing to the bump I've seen in my earnings.
Overall, the site has lost a bit of its upward momentum, although it's holding steady in the top 5 of Google. If I'm going to get to the $500/mo mark, I'll need to inject a bit more link juice.
Earnings: Now for some good news! In October, I earned $6.35. Not a lot, but I was super excited to earn my first dollar from shaving-related sales. However, when I checked my Amazon Associates account on Saturday, the last day of the November, I was pleasantly surprised to see I'd earned $39.43!
Now that's what I'm talking about! I know $40 may not seem like a ton of money. But only a few months ago, creating a site that made any money seemed totally impossible – much less one that made $40 in one month.
Here's a Screenshot of November Earnings
Still, there are a few things to note here. A lot of those earnings came from holiday shopping, since I saw a huge spike on Black Friday. However, almost all of my sales were shaving-related products, which leads me to believe people are finding my site, reading the content, and following my links to Amazon.
So, while I'm glad to see more money coming through the door, I'm also curious to see how the holiday season affects the earnings. I hope they won't decrease too much, and I hope the extra sales will create some trust – or maybe even a few natural backlinks – for the site.
Want To Build Smart & Relevant Internal Links...Quickly?
Link Whisper is a revolutionary tool that makes internal linking much faster, easier, and more effective.  It makes it simple to boost your site's authority in the eyes of Google. You can use Link Whisper to:
Bring out your orphaned content that isn't ranking

Create smart, relevant, and fast internal links

Simple yet effective internal links reporting: what has lots of links and what pages need more links? 
Click here to revolutionize your site's way of doing internal links
Content: Even though I was busy, traveling and sick, I did manage to get some great content up on the site. After reaching out to a couple people in the industry, one of the coolest new friends I made was Douglas Smythe from HowToGrowAMoustache.com. He's an awesome guy who runs a great blog and is just starting a product line via an eCommerce store. So he's doing some really great stuff.
Anyway, Douglas and I had been emailing back and forth for a while, and I'd written a guest post for him. After talking to him a bit, I figured the 'Penny Shaved readers would really benefit from his expertise, so I asked him to do an interview. We conducted the interview over email, and it ended up being over 2,000 words. But not just 2,000 words – 2,000 words of really fantastic content.
I'm pretty excited to have that piece up and live. It adds loads and loads of value for my readers, and it shows the power (and fun) of making new friends.
What's on the docket?
This week, I have a few plans to increase my rankings.
First, I'm going to correct a broken link in one of my Rank Hero articles. An awesomely attentive Niche Pursuits reader (thanks, Newlyn!) emailed me to let me know that link was broken, and I wasn't getting any link juice from it. So that will be one more really great link pointing to my primary keyword. Hopefully, that alone will earn me a spot or two in the SERPs.
Second, I'm going to craft another resources page, similar to the one I'd detailed a few weeks back. I haven't decided who I'm going to target exactly. I have a list of several blogs, so I have several choice.
Right now, I'm considering targeting one of two types of websites: (1) shaving-related sites that have resources pages of their own or (2) semi-relevant but high-authority fashion and style sites.
There would be pros and cons to each, of course. If I targeted the sites who have their own resources pages, I could potentially get a permanent link on a great, relevant page. However, the sites I've found don't have a whole lot of page authority, and many of them only list beard and moustache sites on their resources pages, which would probably mean I'd be out of place. There also aren't as many of these.
If I target fashion and style sites, I'll be sacrificing a bit of relevance (not too much, though) for a lot more page authority. None of the sites on my list have a resources page or blogroll, but I could potentially secure a few guest posts.
Lastly, I might build some links using Jon Cooper's link building course. I've never used this, but Spencer tells me it's great, so I might just buy it for myself for Christmas!
And if all else fails, I may just buy another round of links on Rank Hero.
As for content, I'm going to order my first article this week. Probably today, actually. I think I'm going to try iWriter first. The prices are reasonable, you can include as detailed instructions as you want, and you can reject any article you don't like. I'll let you know how it goes!
My question to those of you following along:
How close are you to your earnings goal? If you're not too close, what do you plan to change?
Til next time!
---