Is FragranceNet Legit? We Did Some Digging Around To Find Out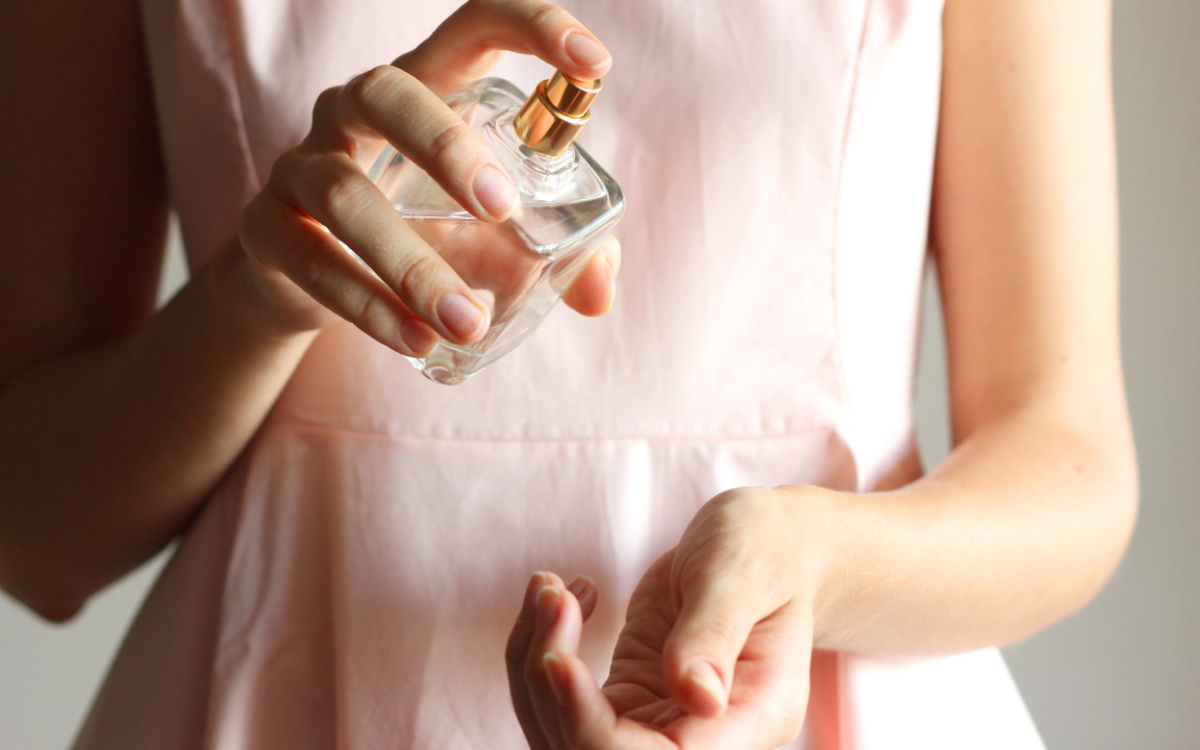 When you buy something through one of the links on our site, we may earn an affiliate commission.
Perfume is something that can make you feel confident, sexy, and put together. But what if you're not sure if the perfume you're buying is legit or if you can trust the retailer you're considering buying from? One of the most popular outlets is FragranceNet, but is it legit?
You may have seen online ads for the site that left you wondering if it's safe to buy from them. We'll tell you everything you need to know about FragranceNet - from whether their products are authentic to how they compare to other sites.
So keep reading to learn all about this popular online retailer!
About FragranceNet
The company was founded in 1997 and is headquartered in Deer Park, New York. FragranceNet sells both men's and women's fragrances, as well as unisex scents. The company offers a wide variety of discounted perfumes from well-known brands, including designer, mass market, and niche fragrances.
As well as genuine brand-name perfumes, FragranceNet also sells fragrance sets, body care products, and home fragrances without the expensive department store prices.
FragranceNet is known for its extremely competitive prices and superior customer service.
They even have a monthly fragrance subscription service called Purpl Lux Club. Members of the Purpl Lux Subscription Club can receive a travel atomizer and a case filled with a new fragrance every month at a discounted price.
As a result, the company has built a loyal following among fragrance lovers who want their favorite products without the department store prices.
Let's dig a bit deeper to find out whether FragranceNet is worth checking out if you're looking for your favorite scent at a good price.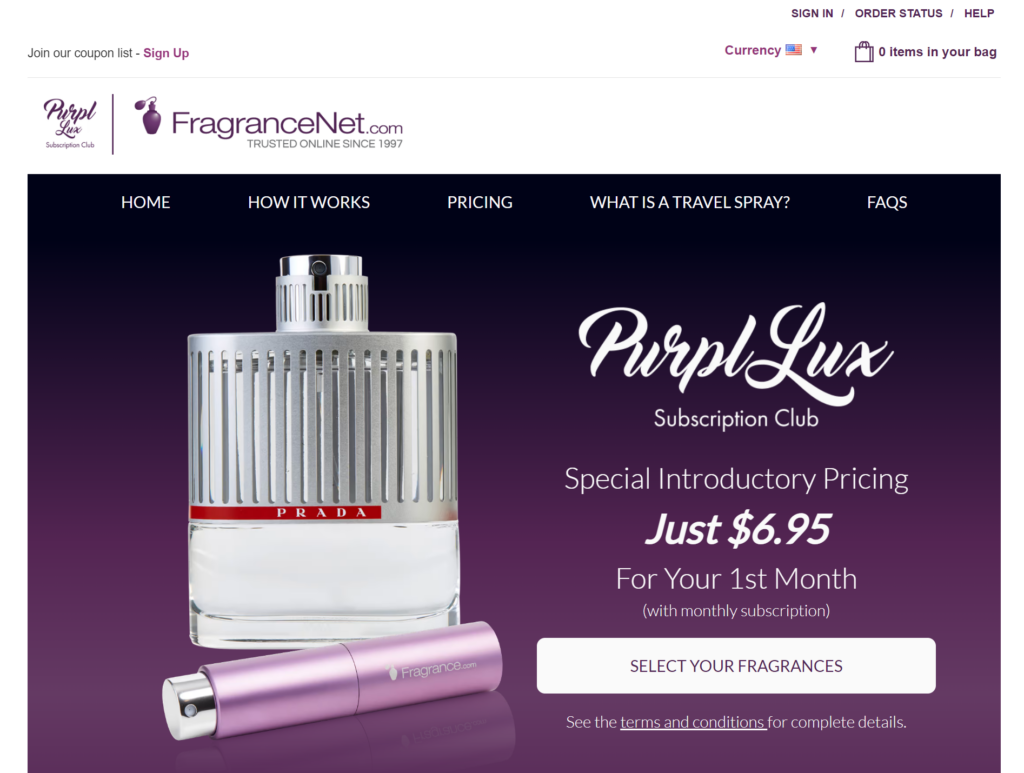 Is FragranceNet Legit or Fake?
Is FragranceNet legit? Yes, FragranceNet is definitely a legitimate online retailer of perfume, cologne, and other fragrance products. The company is well-established and has been in business for over 20 years with an excellent reputation.
In addition, FragranceNet is a member of the Better Business Bureau (BBB) with an A+ rating, indicating that it is a reliable, trustworthy company.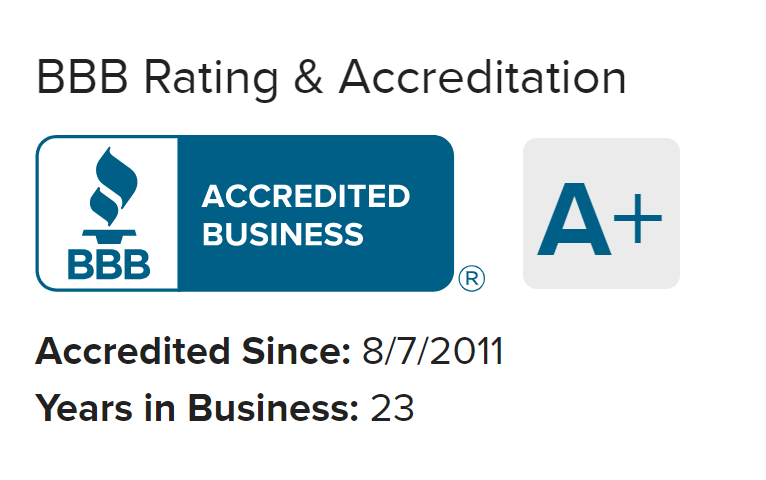 Why is FragranceNet So Cheap?
One of the things that makes FragranceNet so popular is its extremely competitive prices. The company offers fragrances at up to 80% off the retail price, which is an incredible saving, and this can lead people to wonder whether FragranceNet is legit.
In addition, FragranceNet often runs special offers, sales, and promotions that offer even deeper discounts. A quick Google for the term FragranceNet coupons reveals that the site frequently offers free shipping promotions and additional savings.
So, if you're a price-savvy shopper searching for the best price on your favorite scent, FragranceNet is likely to be near the top of your list of retailers to check out. Let's have a look at how they can offer such low prices.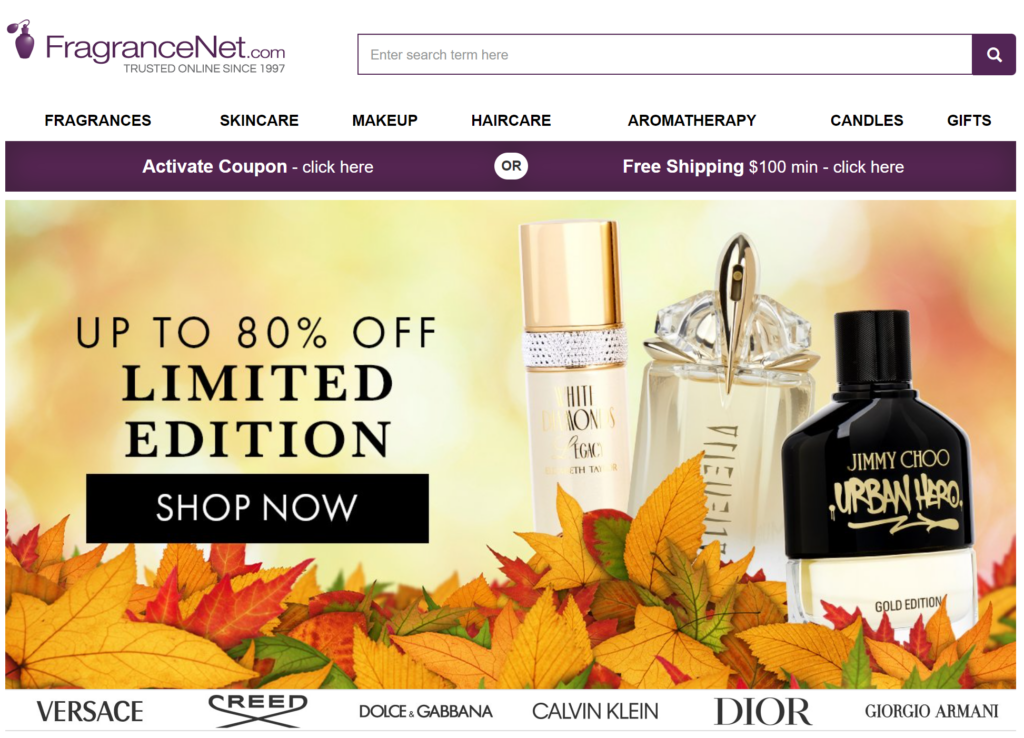 Gray Market Products
One reason why FragranceNet can offer such low prices is that it sells gray market products. Gray market products are items that are produced by a company but sold through an unauthorized retailer.
By importing goods via the gray market, retailers can often get products cheaper than if they went through the manufacturers' official distribution channels. As a result, the manufacturer does not receive any revenue from the sale of the product.
Gray market products are legal to sell, but they are not necessarily supported by the manufacturer. For example, if you purchase a gray market product and it is defective, you will not be able to return it to the manufacturer for a refund or exchange.
Are gray market products fakes then? No, gray market products are legal products being sold via unofficial distribution channels.
Low Operational Costs
Another reason why FragranceNet is able to offer such low prices is that it has low operational costs.
The company does not have brick-and-mortar stores, which reduces its overhead costs. They do not advertise heavily, opting instead to rely on word-of-mouth and online reviews to generate sales.
As a result, the company is able to pass on these savings to its customers in the form of low prices.
Volume of Sales
In addition to selling gray market products and having low running costs, FragranceNet is also able to offer low prices because it sells a large volume of products.
The company is one of the largest online retailers of perfume and cologne, which allows it to receive discounts from their suppliers. FragranceNet then passes these savings on to its customers.
What do FragranceNet Reviews from Actual Shoppers Say?
Most FragranceNet reviews from actual shoppers are positive. Customers appreciate the company's low prices, wide selection of products, and their express shipping options. Many reviewers mention that the customer service is excellent and that they received their delivery quickly from the independent retailer.
There are a few negative reviews, but these are mostly from customers who were unhappy with the quality of the product they received or had problems with the shipping and delivery process.
On the flip side, many shoppers say that they have had no problems with the quality of the products they have received from FragranceNet.
Overall, reviewers seem to be happy with their experience shopping at FragranceNet.
Should You Be Worried about FragranceNet Complaints?
It's always a little unnerving when you come across complaints about a company you're thinking of doing business with.
You start to wonder if maybe you should just go with another company that has a better reputation. But before you write off FragranceNet, it's important to understand a few things about customer complaints.
First of all, it's important to remember that not every customer is going to be happy 100% of the time. There will always be a few people who are never satisfied, no matter what.
Second, it's important to look at the overall tone of the reviews. Are most of the customers happy with their purchase? Are the complaints isolated incidents?
When you're wondering whether FragranceNet is legit, it's worth noting that the company has a Trustpilot score of 4.1 stars, from over 48,000 reviews, which is a great score. 79% of their reviews are 5-stars, and only 9% are 1-star. These positive reviews show that most customers are happy with their experience shopping at FragranceNet.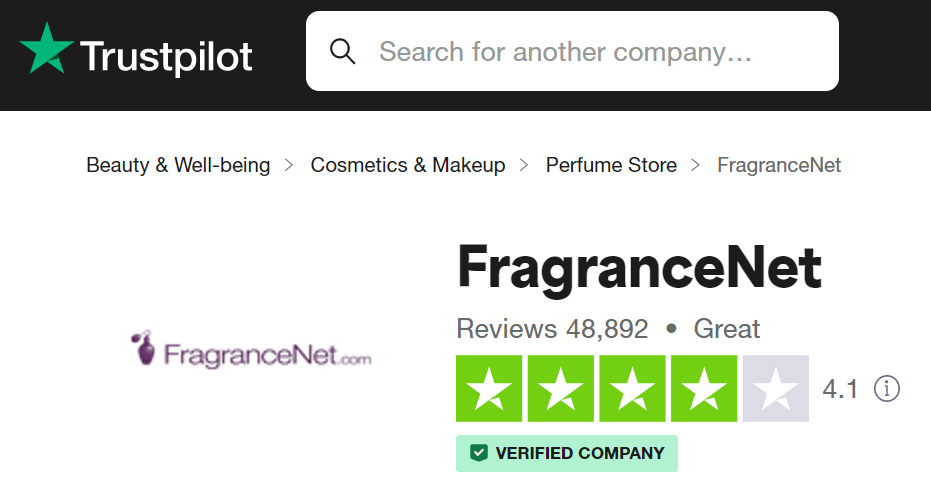 In addition, the majority of complaints seem to be for shipping delays and associated problems, which may be more to do with the carrier than the company itself. Their customer service department has responded to 99% of negative reviews on Trustpilot, so they are certainly trying to resolve the issues.
Overall, it seems that FragranceNet is a reputable company that offers low prices for a wide selection of products.
Does FragranceNet Sell Fake Perfumes?
When it comes to online shopping, there are a lot of things to be careful of. You have to watch out for scams, fake websites, and counterfeit products.
On the one hand, the company has a long history of providing high-quality, genuine fragrances at a fraction of the cost of buying from a department store. On the other hand, there have been some reports of what consumers claim to be counterfeit products being sold on the site.
To its benefit, FragranceNet has built up a solid reputation over the years as a go-to source for cheap, authentic fragrances. The company offers a wide range of designer and niche brands, all at heavily discounted prices. They regularly run promotions and offer free shipping on orders over $59. For these reasons, FragranceNet is a legitimate source for cheap perfume and cologne.
FragranceNet guarantees all products sold on the site are 100% genuine and backed by a money-back guarantee. As a result, customers can feel confident that they are getting quality products when they shop at FragranceNet.
While there is no guarantee that every purchase will be a perfect experience, the commitment of its dedicated customer service team to ensure client satisfaction makes it a reliable source for fragrance products.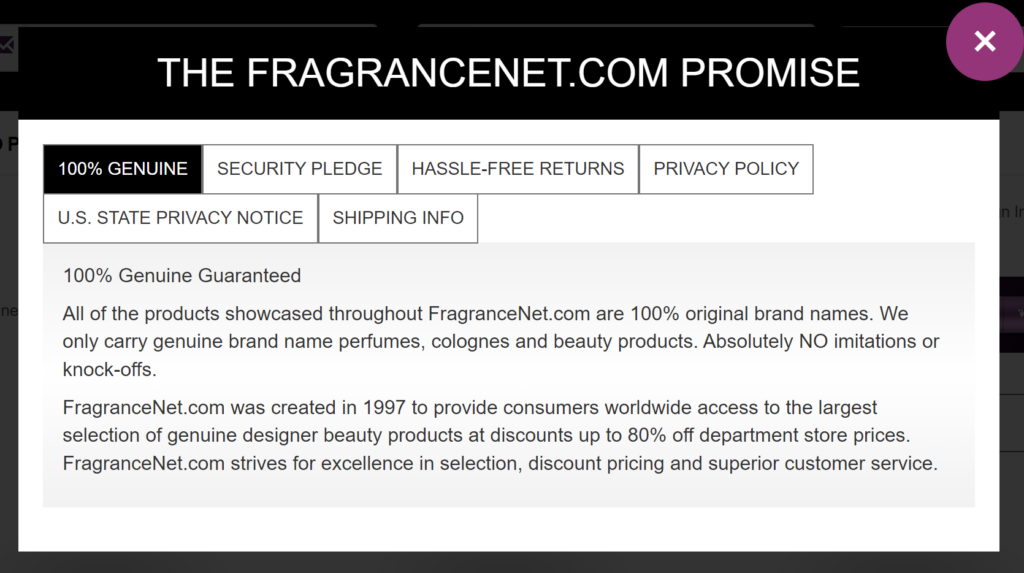 What's Their Customer Service Like?
We've all had our fair share of frustrating experiences with customer service. Whether it's being placed on hold for an eternity or being given the runaround by a representative, it always seems like something goes wrong.
FragranceNet's return policy ensures its customers are happy with their purchases. Fragrancenet accepts returns of unopened merchandise in its original condition. The company offers a 30-day money-back guarantee on all products except skincare, hair care and makeup, although return shipping costs will not be covered. Their customer service team is available by phone or email to answer any questions or concerns that shoppers may have.
Reviews of the company's customer service are overwhelmingly positive, with shoppers praising the team's helpfulness and efficiency. Whether you're looking for assistance with placing an order or need help finding the perfect fragrance, FragranceNet's customer service team is always ready and willing to help.
FragranceNet Alternatives
There are a few companies that offer similar products and services as FragranceNet. More options for great deals on fragrances, skincare, and such include Perfume.com, Beauty Encounter, and Strawberrynet.
All of these discount fragrance retailers carry genuine brand-name perfumes at discount prices and have been established for over 20 years, with many thousands of happy shoppers. When it comes to finding the best deals on fragrances, these are all great options.
Let's take a look at how these competitors compare.
Perfume.com
Perfume.com is an online retailer that specializes in selling perfume, cologne, and gift sets. They offer 14,00 fragrance product lines at 25-75% discount. They also offer free shipping.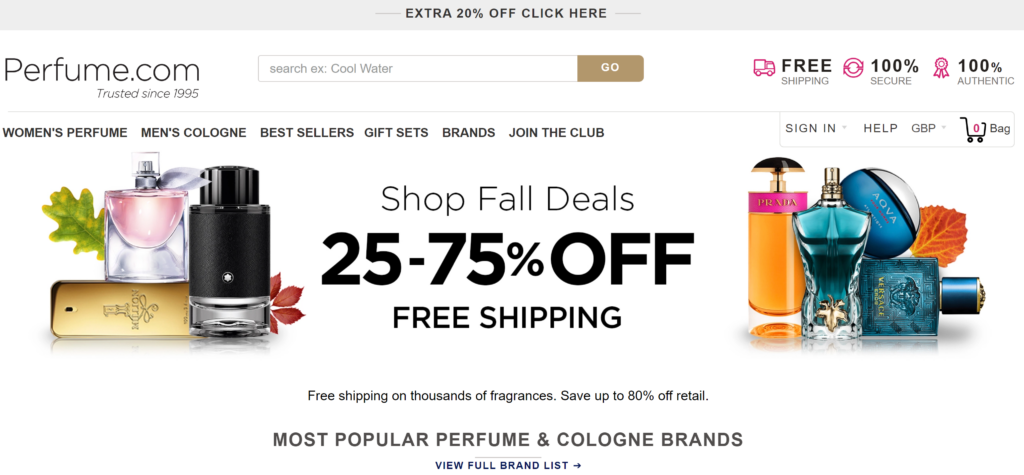 ---
Beauty Encounter
Beautyencounter.com is another online retailer that specializes in selling cosmetics, skincare, and hair care, including brand-name fragrances. They offer over 20,000 beauty products from over 1,000 brands at up to 77% off retail prices. In addition, they offer free shipping (orders over $35 qualify) and have a loyalty program where buyers can earn points towards future purchases.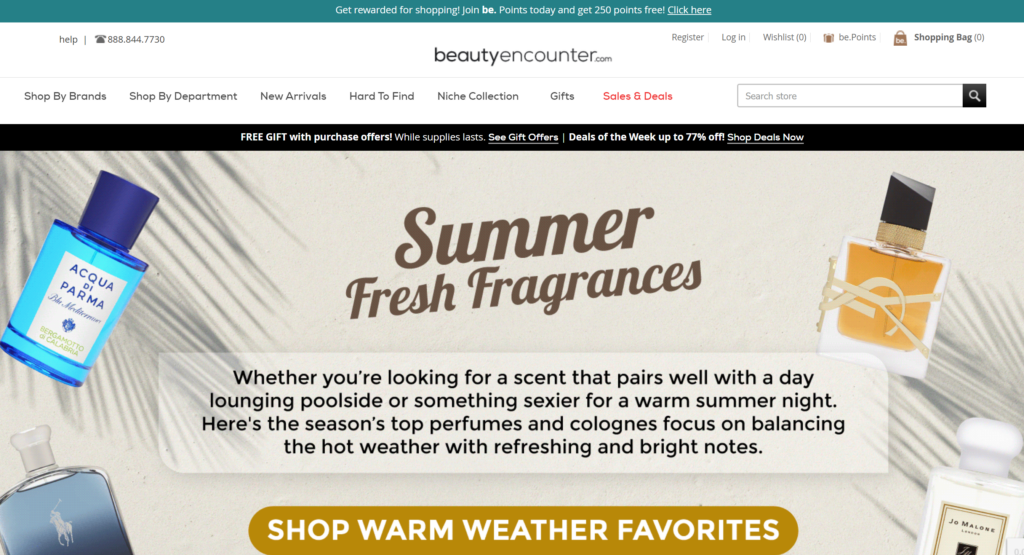 ---
Strawberrynet
Strawberrynet.com is an online retailer that sells perfumes, hair care, skincare, and makeup products at up to 70% off retail prices. They carry over 800 brands with over 36,000 products and offer free shipping on orders over $50. They also have a loyalty program where shoppers can earn points to receive additional discounts on future purchases and a birthday treat program.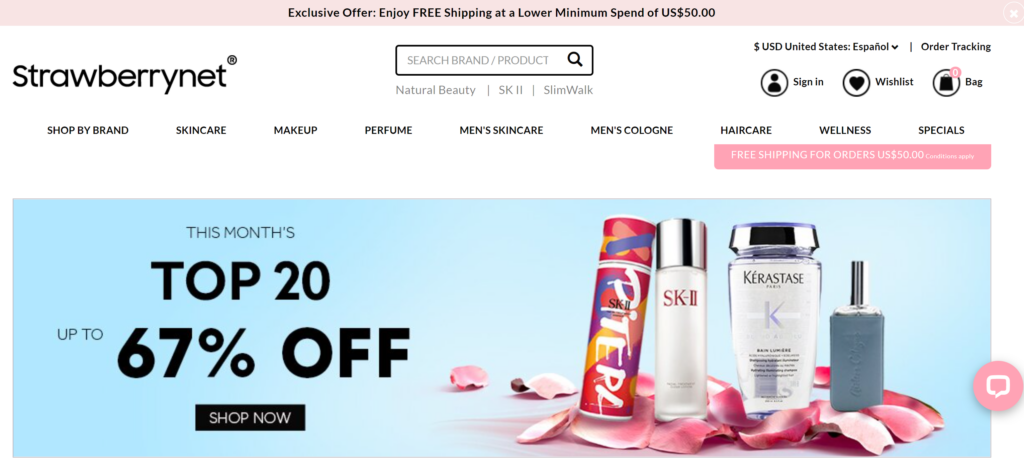 ---
Is Fragrancenet Legit? Final Thoughts
Is FragranceNet legit? The short answer is yes. FragranceNet is a legitimate retailer with an A+ rating from the Better Business Bureau. They have been in business since 1997 and have tens of thousands of satisfied customers.
With their money-back guarantee and commitment to customer satisfaction, you can be sure you're getting the best possible deal on your next fragrance purchase from FragranceNet.
Are you looking to make money on your blog with beauty products and fragrances? Check out this related reading on affiliate marketing programs you could join:
Want to learn step-by-step how I built my Niche Site Empire up to a full-time income?
Yes! I Love to Learn
Learn How I Built My Niche Site Empire to a Full-time Income
How to Pick the Right Keywords at the START, and avoid the losers
How to Scale and Outsource 90% of the Work, Allowing Your Empire to GROW Without You
How to Build a Site That Gets REAL TRAFFIC FROM GOOGLE (every. single. day.)
Subscribe to the Niche Pursuits Newsletter delivered with value 3X per week