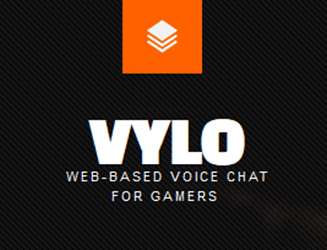 A couple of weeks ago, I revealed that I would be pursuing 2 case studies this year and sharing the details on my blog.  One of those case studies is to create a software product outside of the internet marketing or SEO niche.
I was happy to hear all the positive feedback that many of you shared in the comments of my last blog post.  Owning a software business can be highly profitable, and many of you are interested in learning the steps to create a software business without any programming skills.
Well, today is the kickoff of that case study!  Below you will find what Perrin and I have already done to start our software business, and what our plans will be to market and sell the product.
What industry will this software business be in?
The gaming niche.  Read on my friend, read on…
Why a Software Business?
Before I jump into what the business idea is and what we've done so far, I want to explain why Perrin and I are tackling a software business.  This perhaps goes without saying, but the profit margins can be exceptionally good in the software business.  In addition, its a product you can build once, and then sell an unlimited number of times (within reason), so there is big profit potential.
Yes, I know that software is not a one time cost, it requires updates and maintenance and customer support; but its very different than a physical product that has variable costs based on number of orders.
In addition, when you create software; you can help people accomplish things – it can truly add value to people.  So, a software business is something that you can get behind and really believe in as it helps others save time, be more effective, or otherwise makes things easier for them.
The Business Idea – Introducing Vylo!
The Vylo team actually includes more than just Perrin and I.  The team originally began with Perrin and his friends; Samir and Ahon.  I joined later.  So, Samir and Ahon (in addition to Perrin and I) may be stopping by and responding to comments throughout the case study here.
I make no claims of thinking up this software idea.  It was all Perrin (remember that guy?) and his friends.  So, I'm going to let Perrin share in his own words the genesis of this business idea.
Here's Perrin…
Hey guys!
Pretty excited to be writing about a project I've working on for several months now. I know this post is going to be a monster, but I wanted to chime in and tell you a bit about where the idea came from and a little bit about what we've done so far.
Where did Vylo come from?
Vylo came from looking for pain points in a strong, familiar market, which is where lots of good business ideas come from. In a way, we (my best friend and I) knew what market we wanted to enter before we ever knew what kind of product we were going to make.
The market was gaming. My best friend, Samir, and I have always been gamers. We've also really wanted to start a business together for a few years now. So the gaming market was our natural first choice when we started seriously pursuing entrepreneurship.
And it was hard. Gaming is a very tough market. Most successful digital products (outside of Indie games) take millions of dollars to make, and most successful physical product markets are dominated by big third-party companies.
However, there was one niche that had been unchanged for a long time. It was old. And all of the solutions in that particular niche were, in our view, sub-standard. What was the niche?
Voice chat!
If you're a gamer, you can probably list all the current voice chat solutions off the top of your head. Ventrilo, Teamspeak and Mumble have been the biggest players for the last decade. A few newcomers have tried to break in, and a few have even been pretty successful, like Xfire.
However, all of those solutions have major flaws:
You have to download a program
You have to buy, rent or reserve server space
You have to share account or server information
They are clunky and crash frequently
Some of them eat tons of bandwidth
Obviously, there was a lot of room for improvement in this market. So, our strategy became to create a solution that was as easy, quick and simple as possible. Instead of taking 30 minutes to set up a voice chat room with your friends, we wanted to create a solution that allowed people to do it in 30 seconds.
That's where Vylo was born. Vylo is (or, will be) a voice chat platform that works inside your browser and does not require you to create an account. You can hop on the site, create a temporary voice chat room for free, share the URL with your teammates, and BAM! Everyone is chatting. It should literally take 30 seconds – if not less.
So that's the vision. And we love our idea! It's an incredibly simple solution for an incredibly painful process.
Obstacles so far…
Of course, as there is with any new business, we've had lots (and lots) of setbacks. Our primary setback so far has been finding a good programmer. Before Spencer got involved, we had been trying to outsource our programming overseas.
And it was an absolute disaster.
We didn't have much capital (we were looking to spend around $700-$2,000), but what we did have was constantly tied up in escrow because we just could not find a developer who could do the job and do it right; heck, we even had a hard time finding a developer who would respond to our emails.
Additionally, we ran into some competition. While it's still a relatively un-competitive space, there are several programs out there that essentially do exactly what we're trying to do. However, we've got a few things that they don't have:
A massive mailing list
Marking savvy and marketing resources
Business savvy
; the Niche Pursuits community
In short, we think we have the resources and brainpower to out-execute everyone.
Also…
We have no idea what we are doing. Ha. Sounds crazy, but it's true! We're all entrepreneurs, and we all love business. More importantly, we all believe in this idea. But none of us have ever done anything like this before. So, there's going to be a lot of learning going on. And there's going to be plenty of failure.
But, hey, that's the fun part, right? Thanks for tuning in, and we'll talk to you soon!
Want a Video Explanation of What Vylo Does?  Watch This…
Why is Spencer Involved?
(This is Spencer writing now…)
So, if the idea is Perrin's and he has been working on it for a few months already, why am I involved?
Well, Perrin has an excellent idea, but he has never created a software business before and he didn't have the funds he needed to get the product off the ground.
As it turns out, I have created a successful software business (Long Tail Pro) and I had a few dollars (we definitely needed more than the $2k Perrin was hoping to spend) that I was willing to invest.
And in particular, I've created a software business without any programming experience.  I am not a coder at all.  But I've worked through the process of how to find good programmers and work with them.
AUTHORITY HACKER PRO IS OPEN THIS WEEK ONLY!
The Most Comprehensive Authority Hacker Course is Back Once Again!
Designed for ADVANCED affiliate marketers
Most up to date curriculum in authority site-building
Over 400 behind the shoulder videos
Learn keyword systems that actually work!
After talking with Perrin and seeing the potential, I asked if I could join up with his team and become a partner.  And so now I'm acting as more of an investor/consultant…with Perrin and the other partners doing the day to day legwork for the business.
Building an Email List of 6,300+ Before Launch!
One major reason that I was interested in joining up on the Vylo project was because of some of the initial marketing success that Perrin had already accomplished.  Before he ever spent a dime on creating a product or doing much of anything, he was able to build an email list of over 6,000 interested users!
And because this is a case study, I'm going to show you the live example of how Perrin was able to build up that email list so quickly!
In a nutshell, Perrin went to where he knew gamers hang out and let them know about his potential project and asked for their feedback.  Specifically, he went to Reddit.com and posted this thread in the League of Legends sub-Reddit page.  (Note the idea used to be called "GGNoob" but is now "Vylo").
Here's an image of the Reddit post that sent so many subscribers:
Go here to see the full Reddit Post and follow up comments.
So, all of the registrants came from that (or similar) Reddit posts.  That's it, nothing fancy.
The Reddit readers were directed to a video/opt-in page found right here at Vylo.org.
As you can see, its a very simple landing page with a video explaining the major benefits of the software.  So, with almost no money invested, Perrin was able to very quickly throw his idea out there and quickly learn that the target market is VERY INTERESTED in the idea!
Here's an image of the current landing page on Vylo.org:
In fact, within just a few days, Perrin was able to build an email list of over 6,300 people!  Nearly all of these people came from Reddit, and are interested in checking out the software once it launches.
You can be sure that we will leverage this email list once the product is ready for testing and goes live.  But perhaps even more importantly, it shows us that there is an eager and active audience for this type of product.
The fact that Perrin was able to show me this landing page, and the huge email list (he had over 6,000 subscribers before I ever knew about the idea), was the primary reason that I was interested in joining up with him and investing in the business.
Hiring a Programmer
Once you have a business idea, and you've tested the market, the next step is to create the product!
This was really the step that was holding Perrin and his partners back, because they don't know how to code and they didn't have much money to invest.  In addition, they didn't have much experience hiring any programmers either.
So, I was able to fill a couple of gaps there.
I had a couple of programmers that I knew, and we emailed them to let them know about the project.  Part of these early emails were to see what type of programming skills we would need and discover any programming concerns before we hired someone.
There are so many different types of programming languages and platform choices, that it doesn't hurt to ask a few questions before you even think about hiring anyone.
Once we got some basic coding answers, we posted a job on Elance.com for the job.  In addition, we invited one of the programmers I knew whose skills appeared to be a good fit to make a bid on the job.
I want to emphasize, that you can garner a lot of very valuable information once you post a job on Elance.  Before you hire anyone, do as much due diligence as possible!  You can get a good feel for how you would interact with potential contract employees.
The ones that usually ask the tough questions or the ones that see potential problems (and solutions) with your project, are most likely the ones that will be the best.  Unfortunately, this is also usually the ones that are the most expensive.
Wondering what we posted on Elance?  Here is an image of the exact post we placed on Elance!
As you can see the job posting is quick and to the point.  As you can imagine, there was a lot of back and forth with bidders through private messages and emails that answered questions and fleshed out additional details.
At the end of the day, we decided to go with the programmer that I already know; a US based, top-notch programmer.  He was clearly more knowledgeable than most, and since I had already completed a project with him (he created WelcomeSplash), I knew we would get a solid programmer that delivers the goods.
After finding the programmer or our choice, we officially got started building the software on Nov. 22nd, 2013.  This gives you an idea of the time we've already put into the project up to this point.  We have a working product, but are going through some of the final tweaking and testing phase, so there nothing to show publicly just yet.
And in case you are wondering how to pay a programmer.  We did a fixed bid job, with half the funds paid up front, and then the final 50% will be paid upon completion of the software.
Marketing Plans for Vylo
Once you have a working piece of software, it doesn't sell itself unfortunately.  You need to get out and spread the word a bit.  If its a great product, it can definitely spread through word of mouth.  This could definitely be true with Vylo as its a social type software by nature (voice chat requires more than one person 🙂 ).
We have a few primary methods that we plan to utilize to market the software.  Here's some of our current ideas:
Connect with influential gamers and communities where gamers hang out.  (Replace the word "gamers" with your niche and you can do the same type of marketing).  This would include emailing and interacting with well-known bloggers or gamers in the industry and asking them to try out the software.  One of 2 mentions could go a long way in the gaming industry.  In addition, we already know there is a receptive audience on Reddit.  You can bet that we will go back there to let everyone know the software is live and where they can check it out.  This simple Reddit strategy could be leveraged quite a bit in different sub-reddits for individual games.  Other places to interact would be gaming forums and blogs.
Get Pro Players to try it out.  That's right, we said it…we want the Pros to use the software!  Everyone is human, and we hope a to approach a few well known players and see if we can get them to try out the software for free.  You can imagine the possibilities if one or two well-known players start using Vylo.
Crowd funding Campaign. This may or may not happen, we are just brainstorming at this point.  But we may try to start a Kickstarter or Indiegogo campaign to draw attention to the launch and to raise funds to add additional features to the software as well.  I think this idea has a lot of merit, and would be interesting to share the results here on NichePursuits.com for sure.
We certainly have thought of a few others ideas, but these are currently the core of what we want to pursue when we initially launch the software.
Overall, because its a chat software, if it performs well and is easy to use, other gamers will be exposed to it as their friends invite them to play.  We hope this has a viral effect in the gaming community.
How Will Vylo Make Money?
As you may have gathered from this post, Vylo is going to be a free chat software for gamers.  However, we have some ideas for premium features or perhaps ad based revenue ideas that will make Vylo a real business (money in the door).
We will go into more details on the business side of things with time.  But for now, we ARE thinking about it and essentially plan to build a huge user base with the free version of the software.  Then we hope a small percentage of our user base opts for some of the premium features.
Overall and Your Thoughts
We are very excited to get the product ready to go and let the market tell us what they think!  We've already received early indication on Reddit that gamers are very interested in this software solution, so we are encouraged with the initial results.
We've also been planning how we can market the software once it launches, and we are think there is some great potential here.
Overall, this is only post #1 in the Vylo case study!  So, now that you have been introduced to case study #1, I'd love to hear your comments and thoughts below.
I'll be sharing more details in the next week or so, and certainly more as things progress in the Vylo business.  This should be a fun ride, and hopefully it can be a great learning experience for everyone as well.
Want more details or have questions?  Ask away…
---