How to Start a Trucking Business: Your Definitive Guide To Freedom
When you buy something through one of the links on our site, we may earn an affiliate commission.
This "how to start a trucking business guide" is meant to set you up for success.
After all, the trucking industry is vital in helping many businesses.
The supplies going to restaurants, hotels, hospitals, and shopping malls are delivered thanks to trucks.
But without the efficiency of trucking operations, those supplies may not make it to their destinations — on time and in good condition. So the service can be quite valuable and lucrative.
And in this article, we'll help you set up your own trucking company step by step.
In a hurry?
You can always see if you really want to start a trucking company first by checking out FetchTruck. It's an easy and contactless truck rental platform that lets you rent out your truck to verified renters in the safest way possible. Plus, it provides the Fetch partner dashboard that lets you manage vehicle availability, pricing, mileage limits, and maintenance.
Secure Your Commercial Driver's License
The Federal Motor Carrier Safety Administration (FMCSA) requires a commercial driver's license (CDL) from anyone who wants to start a trucking company.
Whether you don't drive the trucks yourself (and hire drivers) or you're an owner operator, you need to secure a valid CDL. 
First, they need a Commercial Driver's Permit (CDP). and once they can secure a CDP, they are eligible for a CDL.
Requirements:
Age must be at least 21 years; drivers aged 18-20 years old can drive trucks (but only intrastate)
Proof of identity
A passing grade for vision and knowledge examinations
Proof of U.S. residency
Social security number
Apply for Trucking Authority
Once you have your business licenses, it's time to secure your operating or trucking authority.
This is an essential requirement to start a trucking company (or any business that oversees vehicles of 10,000 Gross Weight Volume or more).
To apply, go to the FMCSA and discuss your intent to apply. Tell them about your plan to operate a trucking business and ask for the requirements to secure your trucking authority.
From there, they'll provide you with forms. Be sure to fill out these forms and pay an application fee.
Find Process Agent
When you start a trucking company, you'll run into legal issues. Because of this, it's advisable to hire a legal counsel who will represent you.
This is true even if you believe you have the knowledge to settle every affair.
It's also best to work with this person early on so they can understand your business from the get-go.
You can find a list of qualified process agents with the help of the FMCSA. Because the FMCSA vetted these agents, you can rely on them to expedite the necessary processes on your behalf.
Craft a Business Plan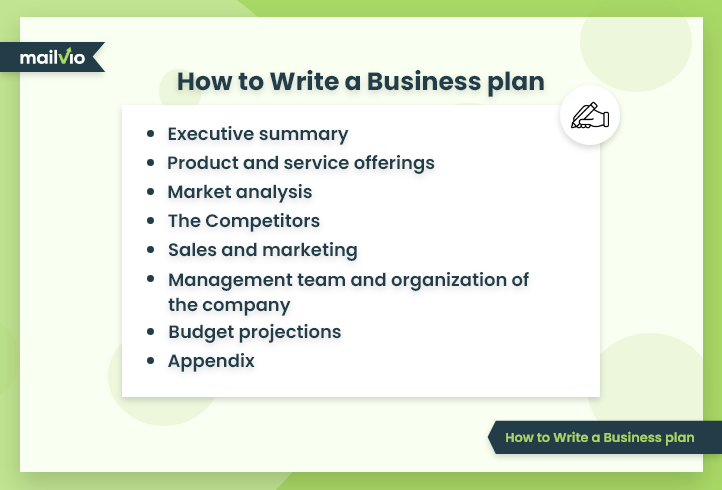 Design a solid self owned trucking company business plan. It should contain details about five years of operation. In it, discuss how you can raise in fcome.
Here are the different parts of a business plan:
Executive summary - It's an overview of your business and your plan to achieve goals.
Product and service offerings - It refers to a description of your products and services.
Market analytics - It points out the current conditions of the market and where your business stands.
The Competitors - It's a list of trucking businesses you're up against that have relevant product and service offerings.
Sales and marketing - It's a blueprint of how you plan to magnetize customers and build a well-founded customer base.
Management team and organization of the company - This refers to the hierarchy of your business and everyone involved.
Budget projections - It's an overview of your plan to achieve your revenue goals.
Appendix - It's the final section where you provide supporting documents that can strengthen your plan.
Determine Your Business Structure
When entering any business, filing taxes is a must. And before that could happen, you must be a structured business entity first.
Here are the different types of business structures:
Sole proprietorship - It's the cheapest and easiest business entity structure to form. You have 100% autonomy, and you retain all profits. However, in case of legal issues, you can be held (personally) liable in court.
Corporation - It's like a sole proprietorship. While you have autonomy, you also have employees (with whom you'll share your profit margin). Additionally, because you have employees, you also share accountability with them.
Partnership - It's an arrangement between two parties that help each other to further goals. The partners share everything. It includes income, ownership, and accountability.
S-Corporations - A private business that passes all tax responsibilities to shareholders. While it shares the income with shareholders, it benefits you and provides you with liability protection.
Limited liability companies (LLC) - Provides management flexibility and liability protection. If you need help, tap into a registered service that can walk you through the process, like Northwest.
Open Business Account
Set up a separate business bank account for your own trucking business. Don't use any personal accounts food this because it can complicate your financial affairs.
Besides, a business bank account can help you build business credit faster. You can use it to secure loans and other business essentials.
Secure the Necessary Licenses and Permits
Determine the legal requirements in your area of operations. Because the trucking industry is well-regulated, the FMCSA has a list of legal requirements you need to meet.
FMCSA requirements:
US Department of Tourism number
International Fuel Tax Agreement stickers
Employment Identification Number
International Registration Plan
Standard Carrier Alpha Code
For more information, contact and coordinate with the FMCSA.
Get the Right Business Insurance Coverage
Accidents and roadside concerns can happen. And when they do, trucks (and other large vehicles) can cause physical damage. While alarming, it's a fact that comes with being in the transportation industry.
Additionally, it's an issue that'll linger. It'll remain an issue unless you take measures to protect your business. And one measure you can take is to secure a professional relationship with an insurance provider.
Essential insurance coverage features:
Cargo insurance
Liability insurance
Non-trucking use
Identify the Right Equipment and Resources to Use
Know the things you need. The right equipment can mean the difference between failure and success.
Research online and speak to people you can trust. Meet with professional truck drivers, too.
Also, talking to business owner operators who started a trucking company from scratch is a good idea. Tell them you want to start a trucking company like them and the steps you must take to succeed.
Here are questions you want to ask to help you with this:
Should I buy or lease the trucks? Review your business plan and decide which option can help you achieve your financing goals faster.
Can I operate the trucks I invest in? Asking this question matters because you're the owner of the trucking business. Despite plans of hiring a company driver, you need to have a good grasp of the vehicles you have.
Can the truck's facilities accommodate my services? Only invest in equipment that can help you with your services. For example, invest in refrigerated compartments if your services deliver frozen items.
When asking these questions, consider using your personal assets to secure the materials or getting a loan. Assuming that you have the funds to spend on these resources, weigh the pros and cons of either approach to help you make an informed decision.
Create a System to Track Income and Expenses
When you're in the trucking business, receiving payments later is normal. You may get them after weeks or months of delivery.
Additionally, it's why it can be challenging to track your income.
The good news is that you can resolve this. For one, you need to record everything and maintain it.
Here are other actions you can take:
Hire accountants
Install bookkeeping software
Separate personal and business expenses
Create a Website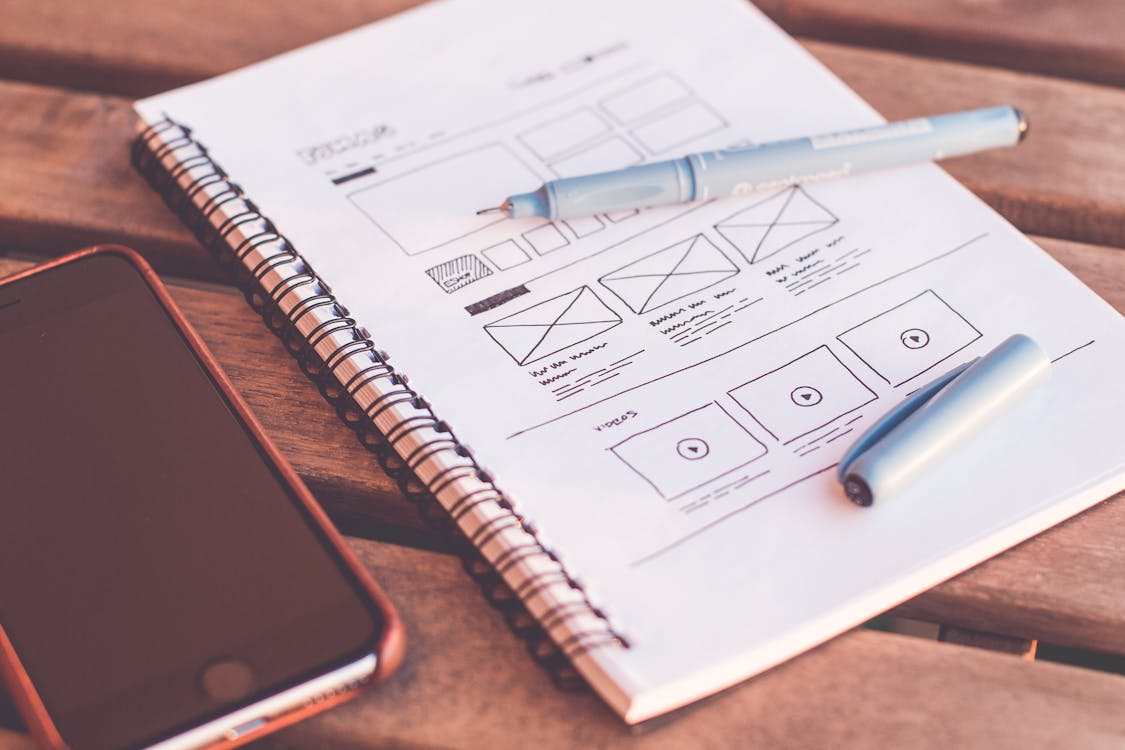 Let your trucking company have its space. Doing so is how you can build credibility and earn a professional reputation.
Design a Logo
Next to your trucking business' name, make sure to put in visual appeal. What can help you nail it is a logo.
Here are tips on how you can design a logo:
Reflect your story - Pick shapes, fonts, and styles that help you tell your story. For example, use simple shapes. Additionally, go with easy-to-read fonts to help show your business's friendly vibe.
Choose versatile colors - Go with those that look well on light and dark backgrounds. It's because some people prefer specific backgrounds.
Get a professional to design your logo - For high-quality results, go to 99designs and find affordable services that suit your needs.
Choose a Platform
WordPress and Drupal are the best platforms to build websites on. Both are open-source, easy to download and install, and written in PHP. They're also optimized to be mobile-friendly.
If you compare the two, you'll see WordPress can privilege you with a better user experience and community. Meanwhile, Drupal offers better security and comes with more customizable features.
Regardless of which platform you choose, you must also select a web host where to save the platform and your website files.
In this case, sign up for Iridium. offers premium website hosting that's fast and secure.
Set up Your Theme
Pick a theme that helps you show the best of your own trucking company. And if you want to use WordPress, use the best WordPress themes for beginners.
Here are helpful tips:
Go with an easy-to-use design - Choose a theme you can use without racking your brains out.
Mind your website's functional requirements - Go with a theme that lets you use important functions. For example, you want to develop a website with space for comments. In this case, pick a theme that features a comments section.
Choose fast-loading themes - A fast-loading page is vital because website visitors, especially those on their smartphones, don't like to wait.
Hire Employees
Do you want people to help you operate your successful trucking business? Then, hire competent and teachable employees.
Here's a list of people to hire:
Drivers
Dispatchers
Administrative staff
Sales and marketing staff
Accounting and payroll managers
Logistics personnel
Sign Up for a Load Board
A load board is a freight matching service. It works when you match a truck service provider with people who need the service.
So, to help you find customers, register for the following load boards:
Market Your Business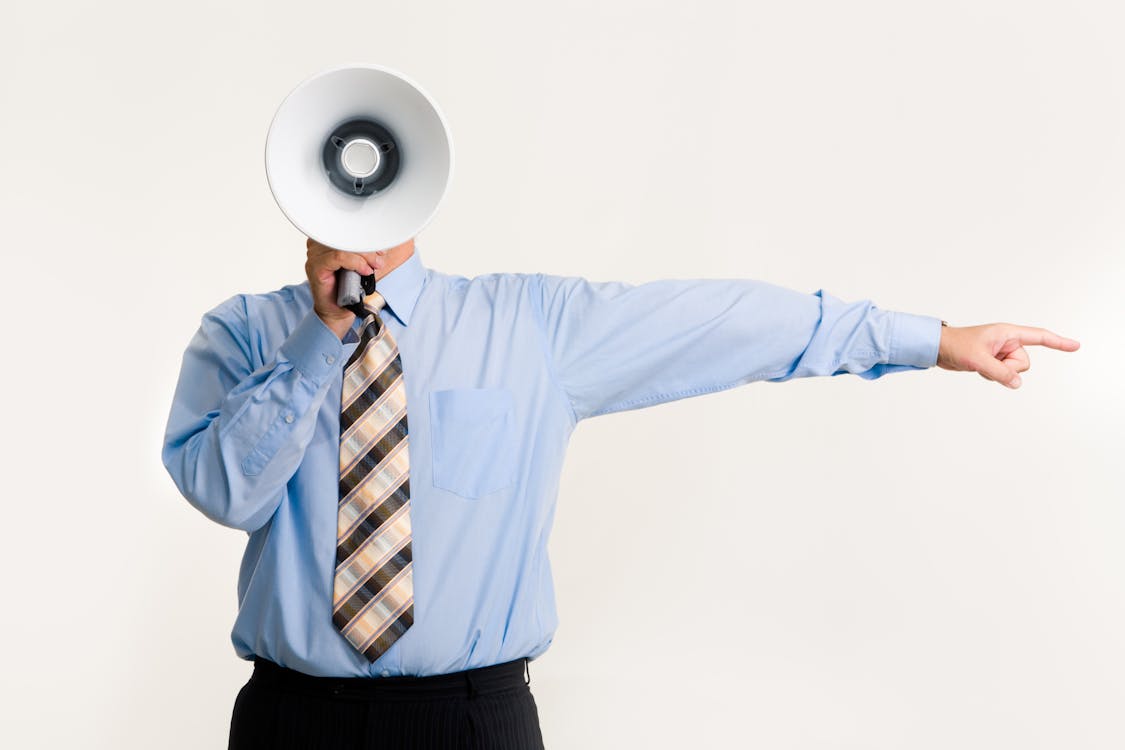 Once you have completed the steps above, it's time to make your trucking business profitable. To do this, you must drum up its presence and let people know that your brand exists.
Here are ways you can do it:
SEO
Search engine optimization (SEO) refers to improving your online presence by ranking on top of search engines for your target keywords.
The key to creating an optimized website is to build its authority. This isn't easy, especially if you have little idea of how SEO works.
Among the different resources available to help improve your site's authority, The Authority Site System is one of the best. Instructors Mark Webster and Gael Breton of Authority Hackers teach the course to help members build an authoritative website one step at a time.
Aside from knowing how to do SEO, it would be best if you also had tools to automate data collection and other tasks to get meaningful insights. This way, you can focus on improving your campaign's performance.
One of the tools you can use is Semrush. It can do everything you need for your SEO strategy and campaign, from researching keywords to discovering link-building opportunities and then some!
Paid Ads
Advertisers run paid ads to get the best results in the fastest time. You can show your ads directly to your target audience on Google search or social media to increase conversions and sales.
The only caveat of paid ads is you have to spend first to make money. Here are tips for maximizing your paid ads budget:
Create appealing visuals - Make visual content to boost engagement rates dramatically. They help you show your trucking business' style, introduce essential data, differentiate your business, and more.
Feature interactive content - Using videos, GIFs, and other dynamic visual content also raises engagement.
Use retargeting - Learn about the people who have viewed your previous ads. Then, show your ads to them again.
Email Marketing
Email marketing is one of the best and most effective marketing tactics for trucking companies due to its personal nature.
Recipients are more responsive when you talk to them via the channel. And the fact that people receiving your email voluntarily signed up for your list means they are interested in what you have to say.
Here are ways you can get better at email marketing:
Choose the best marketing platforms - Use reputable email marketing platforms. They can help you build and maintain lasting relationships with your target audience.
Build an email list - Brainstorm ways to turn your target audience into email subscribers even if you don't have a website.
Feature CTAs - Including calls to action (CTAs) at the end of emails encourages readers to take action. Types of CTAs include getting them to reply or clicking a button from your message.
Social Media
Nowadays, almost everyone is on social media. It's why marketing there on social media networks is effective.
Here are tips for using social media:
Create diversified content - Spice things up. Audiences want variety. For example, if you create text posts often, switch things up and make photos and videos.
Produce infotainment - Many people don't like spending time on social media without learning facts. So, why not change that? For starters, you can post highly informative content for a change.
Make easy-to-read pieces - Use short sentences, readable fonts, and simple words in your posts.
Stay in Compliance
Be up-to-date with time-sensitive requirements to avoid any legal complications. Your trucking business is ready, and because of it, all you need to do now is to maintain its smooth operations.
Here are things you need to maintain:
Review the renewal of CDLs
File taxes regularly
Resolve any penalties
Conclusion
Starting a successful trucking company comes with challenges. It's like starting any other kind of business.
And based on the discussions above, there are hardships involved.
However, if you want to commit and invest in a trucking business, go ahead. After all, it comes with many advantages.
For one reason, the trucking industry needs thousands of drivers. It's also recession-resistant. It means that you and your drivers won't leave work anytime soon.
Additionally, the trucking business is an excellent option if you want to start your own trucking company and start small.
Plus, you can start to operate only with a single truck. Once that single truck brings in profit, you scale your operations.
Want to learn step-by-step how I built my Niche Site Empire up to a full-time income?
Yes! I Love to Learn
Learn How I Built My Niche Site Empire to a Full-time Income
How to Pick the Right Keywords at the START, and avoid the losers
How to Scale and Outsource 90% of the Work, Allowing Your Empire to GROW Without You
How to Build a Site That Gets REAL TRAFFIC FROM GOOGLE (every. single. day.)
Subscribe to the Niche Pursuits Newsletter delivered with value 3X per week