How To Start A Painting Business: 12 Steps To Build a Successful Business
When you buy something through one of the links on our site, we may earn an affiliate commission.
This article discusses how to start a painting business and shares some great advice for a successful business start-up in the painting industry.
With the global trend towards creating beautiful living spaces and stress-free work environments, you couldn't be starting your painting business at a more lucrative time.
Keep reading as we guide you through the legalities of getting started in the painting industry. We also give you practical tips about finding your target market, project pricing, and effectively marketing your services.
The Pros and Cons of Starting a Painting Business
Let's start with a few pros and cons of becoming a small business owner in the painting industry.
Minimal painting experience is needed

Start-up costs are low

Opportunity to earn unlimited income
Can't rely on a fixed income

Lots of stiff competition

Outdoor jobs are weather permitting
Step 1. Administrative Issues To Deal With Before You Start
Now that you are rearing to go and want to learn more about how to start a painting business let's go over the administrative issues to deal with first. Making sure you have all your paperwork in order will take a little effort, but it will be worth it.
Make time to sort out the legal side as you prepare to become a first-rate painting contractor.
Do You Need a License To Start a Painting Business?
While some states don't require business licenses, others insist on it, and you could face hefty fines if you get caught working without one.
A valid license will include you in the elite list of registered painters, which could convert into a project when potential customers decide on who they want to hire. Remember that you may also need to renew your license every so often.
If you don't know where to start, visit the Small Business Administration website or visit your local government office for assistance with your business license.
What's Needed For a License?
If you live in a state with license requirements, you might need at least two years of work experience, general liability insurance, and worker's compensation to qualify. You must also pass a licensing exam to work on commercial projects.
How Do You Register Your Business?
You will have to register your business to make it a legal entity. Where and how you register depends on your location and business structure.
As a limited liability company (LLC), you must register your business name with state and local governments. The U.S. Small Business Administration website has a search function with the necessary registration details. Or you could get a company like Northwest to assist you with that.
Most importantly, you need to be aware that you could miss out on legal benefits, personal liability protection, and tax benefits if you don't register.
Do You Need Insurance?
Insurance is a crucial part of your administration and protects your clients against accidental property damage while your team is working on-site.
While we are sure your company will pay extra special care on the worksite, accidents can happen. Having the correct insurance will protect your workers and clients from any eventuality. Comprehensive insurance is also split into different types of coverage, so you will need to investigate that.
Step 2. Apply for an EIN (Employer Identification Number)
An EIN is a nine-digit number only used in connection with a taxpayer's business activities and is a crucial step to becoming tax ready. You can get your EIN immediately by completing an online application with the IRS.
Step 3. Get a Business Bank Account
Getting your financials in order is an important part of how to start a painting business.
As soon as your company starts accepting or spending money, you should open a business checking account. Merchant services accounts allow you to accept credit and debit card transactions from your customers. These accounts offer perks that don't come with a standard personal bank account.
Rates, fees, and options vary from bank to bank, so you should shop around to make sure you find the lowest fees and the best benefits. Additionally, business banking offers limited personal liability protection by keeping your business funds separate from your private savings.
You will need your EIN, formation documents, ownership agreements, and trading license to open an account.
Get a Credit Card Processor
Using a credit card processor is a quick way to ensure you get paid. That means you must select a credit card processing company to process payments. To help get you started on the selection process, U.S. News 360 Reviews lists its choice of the best credit card processing companies of 2022.
Step 4. Bookkeeping
Although your accounting and bookkeeping needs will be basic in the earliest stages, it is still a good idea to hire an accountant or bookkeeper at this time.
This is the starting block for building a solid financial foundation to support potential growth.
If you want to do the number crunching, try using accounting software for small businesses like Quickbooks.
Prepare for Taxes
You are liable for tax deductions on commercial property rental, employee expenses, supplies, and travel. Make sure you keep all your paperwork together to make tax filing easier.
Step 5. Assess The Competition in Your Target Area
Do some thorough investigation of the competition you will be up against. What is their online presence like? Do they advertise in the local paper, and what services do they offer?
Step 6. Decide on Your Service Offering
The more specialized your painting skills are, the more you can charge for your services. These specialties may take a little longer to acquire, but learning specialized painting styles and techniques could help you if you invest the time in learning them.
You could also branch out into related areas, like wallpapering, which opens up new avenues for growth.
Choose Your Target Market and Area To Start a Painting Business
One of the worst mistakes a painter can make is to assume their service is for everybody and that they will do everything.
Your goal is to offer your painting services to the people most likely to hire you for a paint job.
At this stage, you should already know the services you want to provide, whether residential or commercial.
If you're still unsure who your target market is, research your competition and see what they offer for an idea of who they are offering it to.
Suppliers in Your Target Area
Research paint suppliers in your target area and determine if they sell their products wholesale.
You will want to focus on using the best quality affordable. These suppliers often stock all the equipment and paint-related products you need to complete a job.
They will also be the first to know about new paint products.
Using suppliers that offer delivery services for commercial painting jobs will save you time and manpower, which means you can spend more time completing another successful project.
Step 7. Prepare a Business Plan
A business plan is an essential outline that will guide you through all the stages of starting and managing your own painting company. It is a living document that should be revised and updated as your business evolves.
Another plus point about having a concise plan is that you can use it when applying for funding. It can also be used as a proposal for potential investors or future partners.
If you need help writing your plan, the U.S. Small Business Administration offers an easy-to-follow tutorial with downloadable templates.
Start-up Costs
Your start-up costs depend on a few factors. Do you already own equipment? Are you going to be doing the work yourself or hiring employees? What is your budget? Are you going to be using sub-contractors?
If you choose to hire employees, you need to buy all of the necessary painting equipment, which can add up to $2,000, depending on how much you want to spend. You can usually hire any other equipment for a per-day rate.
Overhead To Start a Painting Business
Your overheads are your running costs. These are separate from the costs of the painting's actual function, including paint and accessories.
Overhead generally divides into two categories, fixed and variable. Fixed overhead is ongoing and not necessarily related to the volume of your work. These can include car payments, workshop rental, and travel expenses. Variable overheads are those directly related to labor and the volume of work and include payroll tax, tools, and equipment.
Step 8. Price Your Services
Your base price will depend on your business plan. It will be a comprehensive breakdown of your services and what you charge per square foot for each of them. This will save you time for basic interior painting and exterior painting estimations, especially for those project sites you don't personally inspect.
Sites like Google Earth, Zillo, and Realator.com com will give you an idea of the property's square footage. It will also allow you to notice additional projects that might need tending to, such as wooden doors, shutters, and guttering.
How Much Can You Earn
The average income for a painting company owner in the US is $76,000 per year. But some of the most successful entrepreneurs earn well over $1,000,000 annually.
This will depend on the number of bids you win and your overhead. According to the Department of Labor, the average painter makes $37,960 annually, which equates to an average hourly rate of $18.25.
Step 9. Financing Your New Painting Business
You could look into applying for an equipment financing loan. This loan functions differently than your typical bank term loan. Instead of requiring you to put up collateral to get the money you need, equipment financing loans allow you to borrow the amount you need to make a specific purchase.
Step 10. Learn How to do Estimations
A painting estimate is one of the greatest opportunities to sell your services, so consider taking a little time when you formulate a project estimation for your potential client.
The difference between a hurried estimation scribbled on a scrap of paper vs. a neatly detailed submission on a document with a letterhead will set you apart from the rest.
Your bid package is your chance to shine, so don't underestimate the power of including a comprehensive portfolio that has photos of the team of painters you will be using on the job.
You can also add visuals of previous successful projects that your company was involved in. Extra time will make you look professional and qualified to do the job.
Another important fact to remember is that itemizing your estimation will protect you if the job suddenly grows while it is in process. The property owner may suddenly want additional work done or change their mind about the paint color.
Having your estimation signed and sealed can save a lot of unnecessary stress.
Step 11. Marketing Your Painting Business
There are many ways to generate business leads for your new house painting business. While some use the old-fashioned word-of-mouth method, others seize the day and include the online space. Here are five tips to help you find painting jobs:
Referrals
Online marketing (website and social media)
Print advertising (business cards, brochures, and your local newspaper)
Lawn signs on residential painting sites
Connecting with building contractors and real estate agents
Decide on a Name
Now the exciting part! As a sole proprietor, you will have to register a company name. Other than identifying who you are, you will also need it when you set up your administrative details.
Keep the name simple yet memorable, and stick to basic spelling. Remember, you want to make it easy for all those potential customers searching for you online!
Another point to consider is that your company name appears on your business card, invoices, and legal company documents, so you want it to look professional. If you need help deciding on a name, a name generator can instantly provide hundreds of creative and relevant name ideas with matching URLs.
You will also need a digital business card to make networking easier - many apps are available to help you set this up.
Lastly, before creating your identity, you must ensure there isn't another company with the same name. Check out the USPTO (United States Patent and Trademark Office for more information.
What Will Set Your Painting Service Apart From Others?
In a highly competitive industry, you have few chances to stand out from your competitors as a professional painter.
Although your outstanding painting skills and experienced team will already be giving you a headstart, having marketing skills will go a long way to set you up for success. Doing a short course will allow you to recognize every money-making opportunity as it happens.
Set Up Google My Business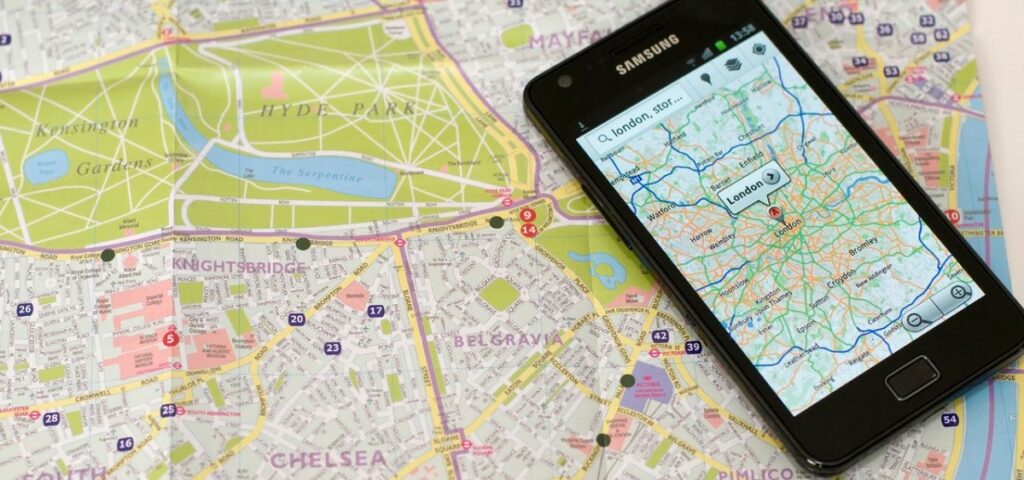 Get noticed with the least amount of work by setting up a Google My Business Listing. A Google profile lets you manage how your information shows up in online searches across Google. It also allows you to add crucial contact information such as your telephone number, address pin, and details.
Remember, this is also a space where your customers can leave reviews and photos of your work, so all the more reason to nurture good working relationships and deliver impeccable service, as only Google can remove these reviews.
Set up a Website
Although there are many ways to set up a website, using a website builder will be the easiest. Squarespace allows you to create, customize, and promote a stunning website that is search engine ready. Select from industry-specific website templates, designer fonts, and color palettes that best fit your style and professional needs.
Or you could build your website. In that case, creating a WordPress website is the best option.
Register a Domain Name
If you want your domain name to match your company name, you should register a domain first so you can see what names are available. A good domain name is short, simple, and easy to remember.
The best domain names should include your business category and the area you plan to work in + .com, for example, "toppainterchicago.com." Namecheap is a great place to get your domain.
We have a whole article about how to choose a domain name for your website - do take a look.
Get Web Hosting
Iridium Hosting is a good option, specifically geared toward WordPress websites. And the support is excellent.
Decide on a Theme to Use
Look at some WordPress themes, but remember that you want a light theme that will not slow down your website. GeneratePress is an excellent option. And so is the Astra theme.
Create Your Website
Firstly, consider what you want on your website, particularly the home page. Obviously, contact details, information about your painting services, and beautiful images are a must.
But especially, pay attention to customer pain points as these are the foundation for every home page. Explaining how your company addresses these problems creates value and enhances desirability. And always keep the emphasis on your customer rather than yourself.
When a potential customer lands on your website, your content should welcome them as if you were meeting them face-to-face.
Adding engaging images and your brand story that includes a little information about your qualifications and what sets you apart from your competition will create a user-friendly experience for whoever lands on your website.
Be sure to add SEO-optimized content so that people will find you on a Google search. SEMRush will give you a head start when it comes to seeing what your competitors are ranking for. It will also be very helpful with local SEO.
And lastly, do add customer testimonials as you build your business. These build credibility in the eyes of search engines and potential customers.
If you want to get the most value from your website, you might consider taking an in-depth course from The Authority Site System – that will teach you step-by-step all you need to know about starting and maintaining a website.
Get a Business Email
Use an email address that sounds professional and is brand consistent, using the same domain name as your website and shopfront. This brand affirmation builds trust and brand awareness. If you need help deciding on the best email address, take your time and do a little research first.
Get Active on Social Media
Social media can help you engage with your customers. It is also a great way to attract new customers.
You will want to fine-tune your knowledge about how to use social media as a marketing tool. Otherwise, your posts will only reach your loyal family and friends who have liked your page.
Facebook has great tutorials that will teach you about creating and running ad campaigns using self-serve tools that allow you to track your performance.
And for some great tips, read our article on how to build a social media following.
Solicit Customer Reviews
Once you have completed a painting job, always request a customer review or a lengthier testimonial. These can be added to your portfolio, website, and social media platforms.
Great reviews often seal the deal when new customers decide who they want to hire.
The Importance of Customer Service
Service can make or break your start-up, whether it's returning missed calls and always being on time or keeping the worksite clean and finishing the job in an agreed-upon turnaround time. Make sure that yours is of the highest standard.
Step 12. Hiring Employees for Your Painting Business
The best employees come from referrals so ask around; often friends and family know of skilled painters who, in turn, know of other painters looking for jobs. Another fast way to find potential painters is through a recruitment site.
After narrowing down your list, you will want to screen the applicants on your shortlist thoroughly before you make your decision. The ideal candidates should have at least five years of experience and be willing to submit testimonials.
Workers Compensation
One of the most important administrative tasks you must deal with when hiring employees is workplace health and safety. Workers' compensation was established to provide partial financial assistance with medical care and income protection to employees who are injured or become ill on the job.
These systems also provide employers incentives to reduce work-related injury and illness. Compensation could even pay death benefits to an employee's dependents if they are killed in a work-related incident.
How to Start a Painting Business: in Conclusion
So that is how to start a painting business!
Building a successful painting business and managing a team takes hard work and dedication.
Taking time to follow the steps outlined in this article will set you up for success. Make sure to get all the necessary licensing, legalities, costing, and marketing on point so that you can concentrate on what you love doing most.
And that is, turning your customers' dreams into reality and growing your small new business from strength to strength.
Happy house painting!
Want to learn step-by-step how I built my Niche Site Empire up to a full-time income?
Yes! I Love to Learn
Learn How I Built My Niche Site Empire to a Full-time Income
How to Pick the Right Keywords at the START, and avoid the losers
How to Scale and Outsource 90% of the Work, Allowing Your Empire to GROW Without You
How to Build a Site That Gets REAL TRAFFIC FROM GOOGLE (every. single. day.)
Subscribe to the Niche Pursuits Newsletter delivered with value 3X per week