10 Best eCommerce Niches You Can Explore for More Profits
When you buy something through one of the links on our site, we may earn an affiliate commission.
When it comes to stocking your online store, you need to know what product category is going to sell the best with your unique audience. Finding a niche market is time-consuming but ultimately worth the payoff when you have products that sell. What eCommerce niches could you pursue that would pay off?
With some of these ideas, you'll be well on your way to running a profitable niche eCommerce business.
Why You Need an eCommerce Niche
It might seem like a better move to sell a little bit of everything rather than drilling down and focusing all your efforts on one area. However, you'll quickly find that you need more startup money if you don't select an eCommerce niche from the very beginning.
Selecting ecommerce niches allows you to really narrow down your focus and invest in the products that sell the best for you.
This means that you'll have fewer items in inventory which can substantially reduce the amount of overhead you have. Especially if you're running an Amazon FBA business where you need to buy stock of the items you sell, this cuts back on startup money.
Plus, it allows you to really spend your time going deep into the keyword research for your niche. You'll have a better marketing strategy which will help more people to find you without having to research keywords across multiple niches.
The people who do find your brand will develop a sense of loyalty to you when they need a product that fits within your niche. For example, pet owners may return to your store if they need a leash, a harness, or a dog collar instead of searching for a new store.
Finding Top eCommerce Niches with Jungle Scout
The right market research tools can help you to uncover an eCommerce niche that aligns with your interests and the market. Jungle Scout is an Amazon product research tool that helps you find an eCommerce niche you'll want to stick with.
When using Jungle Scout, you can tap into key numbers that help you define what you want to sell, including:
Average prices
Average units sold
Competition
Listing Quality Score
Opportunity
Keyword research
It makes drilling down the categories of your niche e-commerce business a breeze with a low initial investment. Plans start at just $29 per month to help you start validating ideas on the Amazon platform and make good use of their web browser extension for quicker data.
Ecommerce entrepreneurs won't want to miss out on learning about the search volume and other important data that can help them find profitable niche areas for eCommerce stores.
Best Ecommerce Niches for Profitable Returns
With all of that said, it's time to dive into the best eCommerce niches that you can start to capitalize on today.
Pet Products
Did you know that 85 percent of dog owners and 76 percent of cat owners view their four-legged friends as a member of the family? This means that pet owners are constantly on the hunt for products that will better the lives of their canine and feline companions.
Pets will always need new items to be healthy and happy, whether that means basic products like collars and leashes or new toys.
Another untapped niche market within the pet industry is pet healthcare products. You could specialize in selling supplements for pets, such as CBD oil and digestive supplements or high quality pet food.
Health is a serious concern for many pet owners, so you could stake your claim on the market this way. Ecommerce niches that are as specific as this tend to do well.
The pet industry is worth $76.8 billion, so carve out a name for yourself and build up customer loyalty to help you make a solid income from your niche store. Pet products are just the tip of the iceberg when it comes to finding a niche product to sell.
---
Home Office Equipment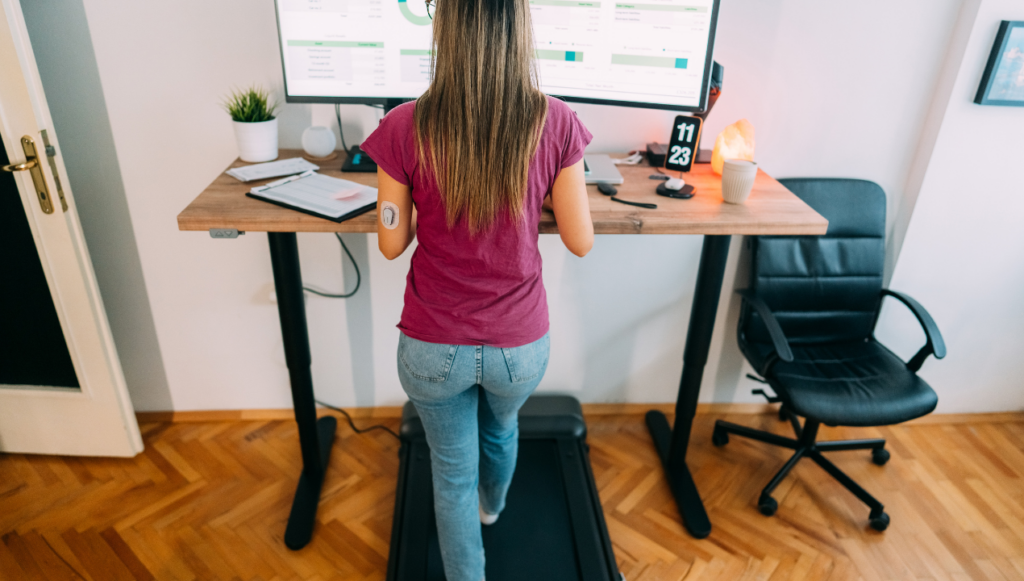 The pandemic shifted the way the modern world works and allowed more people than ever before to work from home instead of commuting to an office. According to the New York Times, 27 percent of full-time days were worked from home as of early 2023.
What does this mean for your eCommerce niches?
Well, it means that people are going to need to outfit their home office with the tools that allow them to work comfortably and to be more productive. From desks and chairs to more ergonomic tools like wrist rest pads, there's a lot to choose from when it comes to home office equipment.
Within these eCommerce niches, you can decide on whether you want to sell big-ticket items or smaller items.
---
Home Decor
Along the same lines as home offices, people are spending more time than ever before inside the four walls of their home. Another eCommerce niche idea is specializing in clever and creative home decor products.
You can experiment with which types of home decor might sell best for you in your online store. Niche products such as lighting, throw pillows, and art prints are all great options for boosting your bottom line.
In addition to experimenting with the product category, you can also try to experiment with aesthetics such as modern, country chic, or old-fashioned. Do a quick search on Google Trends data to see what decor styles are doing the best for the products that you want to sell.
---
Kitchen Equipment
When restaurants shut down during the pandemic, many people turned back to good old-fashioned hobbies like cooking and baking. 44 percent of people claim to have done more cooking for themselves.
This is one of the most trending eCommerce niches that you can explore with items ranging from inexpensive cookie cutters all the way to high-end knives. Even organizational tools to keep pots and pans or cooking sheets organized are a great idea for ecommerce merchants.
If you're searching for profitable ecommerce niches, you don't need to venture any further than your kitchen to figure out what might sell well.
---
Sustainable Products and Eco-Friendly Products
An eCommerce business might want to capitalize on a growing trend: sustainable products. Recent studies show that somewhere between half and two-thirds of consumers are willing to pay more for sustainable products.
The good news is that you can use this to your advantage, even within some of the other niches explored here. For example, you could start selling products like home decor throw pillows made from bamboo fabric or reusable containers to store leftovers.
You could even start to sell more eco-friendly items like cosmetics and beauty products, another great and profitable option for eCommerce niches.
---
Health, Wellness, and Fitness
People are becoming more and more conscious of how they treat their bodies and niche ecommerce businesses are starting to take notice. Instead of heading to the gym, 57 percent of people are working out from home.
This means that people are interested in improving their physical health -- and your eCommerce brand could capitalize on this trend.
Your online store and business model could sell niche products like supplements - think protein powders or CBD gummies. Vitamins of all kinds and other wellness products that can improve either physical health or mental clarity are part of these trending ecommerce niches (check out our list of vitamin company name ideas for naming suggestions for your new health venture).
However, you can also sell more traditional items like workout equipment or even workout clothing. You can get bonus points for selling workout clothes made from sustainable and recycled items.
---
Fashion and Jewelry (Including Resale)
No matter what goes on in the world, people are always willing to pay for fashion items that elevate their personal style. Fashion is one of the best eCommerce niches because there is a seemingly endless supply of items to sell.
From clothes to accessories, these eCommerce niches are certainly something to consider.
If you're into crafting, handmade jewelry can also draw potential customers to your store. You could sell your niche product on marketplaces like Etsy. Don't overlook niche categories that could make good use of your talents and skills! Potential customers love one-of-a-kind items.
Another business idea worth noting is that resale is currently one of the most profitable eCommerce niches. People want luxury goods at more affordable prices, and one of the best ways to achieve that is through resale -- often referred to as re-commerce.
Previously owned items are also sustainable, allowing you to feed two birds with one scone. Plus, there's less competition while people are online shopping for these items, as each one is unique.
If you don't mind having an eCommerce business that is a little more hands-on, then navigating the ever-changing world of fashion might be the right fit for you. You'll have to keep up with all of the latest trends and adjust for the seasons, but it could be a fun way to explore your creativity, catering to your target audience and the emerging trends.
---
Print on Demand Items
Are you hesitant to invest a lot of money into an Amazon FBA business that requires you to buy inventory? You might want to switch to a more digital model like print on demand items that manufacture only a handful of items at a time -- after they've already sold.
Print on demand companies allow you to design products for your ecommerce business and list them for sale on your website. When someone orders one of these items, the company makes it and ships it to the end user.
This is one of the best ecommerce niches because it requires minimal startup costs for you. You'll need a website, some designs, and maybe a small marketing costs, strategy, and budget to get your brands selling.
Compared to eCommerce niches where you need to buy inventory, it's still much more affordable to get started.
---
Online Courses
Of course, people are interested in learning more from the comfort of their own home than ever before. You can cash in on this trend by starting an eCommerce business that shares your expertise in almost any field.
Whether you're a skilled cupcake decorator or a digital artist, you likely have a skillset that someone else is willing to pay to learn. Platforms like Teachable are great for allowing you to upload a course or a digital product so that you can sell even without designing a personal website.
Better yet, this may not cost you anything except your time.
There's no need to buy inventory for this eCommerce niche either, making both print on demand and online courses a great way to get your feet wet when opening the doors to a new business venture.
This niche eCommerce business will require time and energy but only minimal capital, making it great if you're on a shoestring budget.
Loyal customers will come back to see what you're teaching again and again, so make sure to choose eCommerce niches that you can expand on in years to come.
---
Subscription Boxes
Subscription boxes are one of the best eCommerce niches that you can get involved in right now. It's a $26.9 billion industry with an estimated growth of 18.4 percent - certainly something worth noting if you're trying to find an eCommerce niche.
People are overwhelmed with the idea of shopping for the things they need and want day after day. This opens the door to your online business and allows you to capitalize on this profitable eCommerce niche.
Think of popular subscription services like Book of the Month where users can receive a box of their choice each month. It saves people from having to shop on their own, doing research on which items are the right fit for them. All you have to do is narrow down your niche categories and promise your customers something worth their time.
Deliver a high-quality item or collection of items, and you can develop a profitable business for a niche audience that returns to you month after month.
---
Final Thoughts: Which eCommerce Niches are Right for Your Market?
The eCommerce industry is rapidly growing, and you should take advantage of this upward trend. Whether you want to sell eco-friendly products or home office equipment, there are tons of profitable niches out there for you to choose from for your eCommerce store.
With the right products and the best eCommerce niches, you'll find that potential customers keep coming back again and again.
Are you ready to find a niche for your eCommerce brands? Allow Jungle Scout to help you make the most of your small business growth and help you to land on the right eCommerce niche ideas. It will help you with search engine optimization, product selection, and more to grow your online stores.
For more ideas on profitable eCommerce niches, be sure to check out this article on the 9 trending niche ideas that can turn a profit!
Want to learn step-by-step how I built my Niche Site Empire up to a full-time income?
Yes! I Love to Learn
Learn How I Built My Niche Site Empire to a Full-time Income
How to Pick the Right Keywords at the START, and avoid the losers
How to Scale and Outsource 90% of the Work, Allowing Your Empire to GROW Without You
How to Build a Site That Gets REAL TRAFFIC FROM GOOGLE (every. single. day.)
Subscribe to the Niche Pursuits Newsletter delivered with value 3X per week