601 Creative & Charming Cottage Name Ideas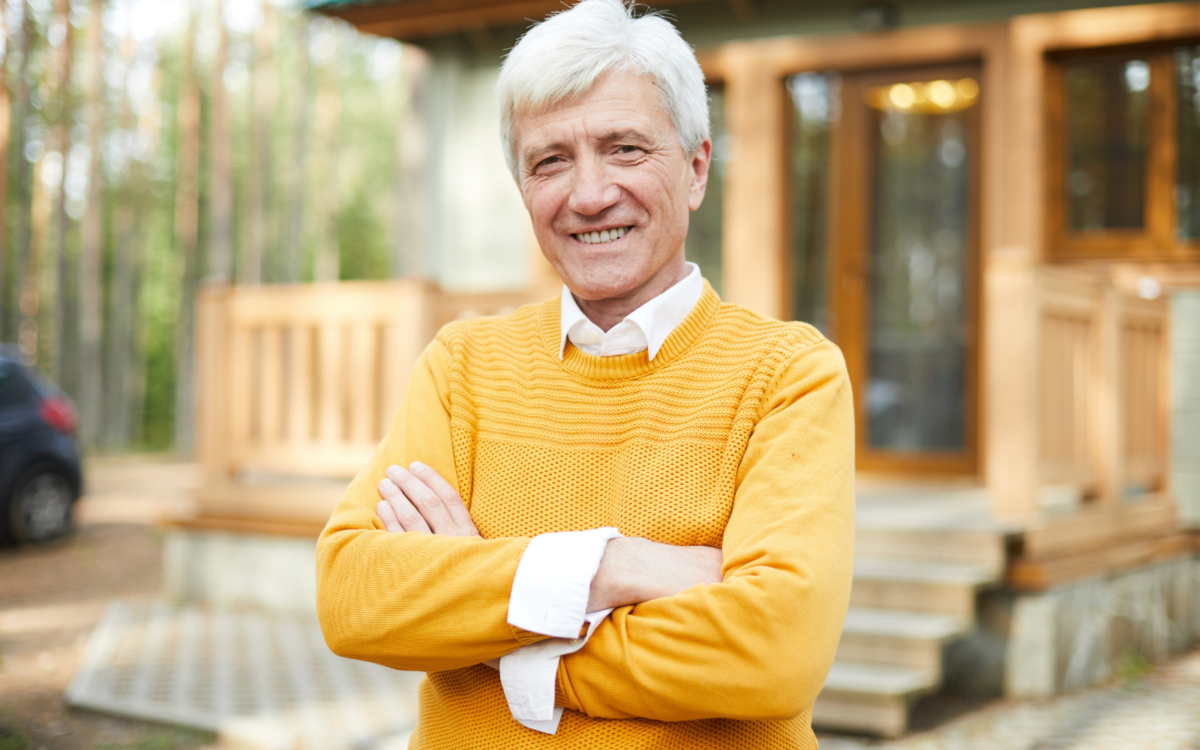 When you buy something through one of the links on our site, we may earn an affiliate commission.
Want to browse through the best cottage name ideas? Whether you're gearing up for an unforgettable Airbnb venture, setting up a getaway for company retreats, or simply creating a family sanctuary, the name you choose sets the stage for an experience to remember.
Dive into our comprehensive guide, where we've curated 10 essential tips that'll turn your cottage naming journey into a breeze.
From evoking emotions that resonate with guests to weaving in local tales, each tip is a treasure chest of insights. With creativity as your compass, you'll discover how to craft a name that reflects your cottage's unique charm and leaves an indelible mark on your guests' hearts.
Small Cottage Name Ideas
Tranquil Haven Cottage
Whispering Pines Retreat
Serenity Cove Cabin
Enchanted Woods Cottage
Meadowview Hideaway
Rustic Charm Retreat
Cozy Nest Cottage
Willowbrook Cabin
Sunflower Cottage
Moonlit Meadow Retreat
Secret Garden Chalet
Starry Nights Cabin
Rose Petal Cottage
Riverside Haven
Lakeside Tranquility
Woodland Whimsy Retreat
Fernwood Cabin
Sunnybrook Cottage
Harmony Hideout
Honeybee Haven
Bluebird Bungalow
Mountain Mist Cottage
Dreamcatcher Chalet
Ocean Breeze Retreat
Fireside Haven Cabin
Wildflower Cottage
Velvet Valley Hideaway
Pinecone Lodge
Sunrise Shores Cottage
Maplewood Cabin
Riverstone Retreat
Daisy Delight Cottage
Evergreen Escape
Misty Mountain Cottage
Whimsical Waterside Cabin
Sun-kissed Serenity
Redwood Retreat
Meadowlark Cottage
Tranquil Timbers Cabin
Lavender Lane Cottage
Grandiose Cottage Names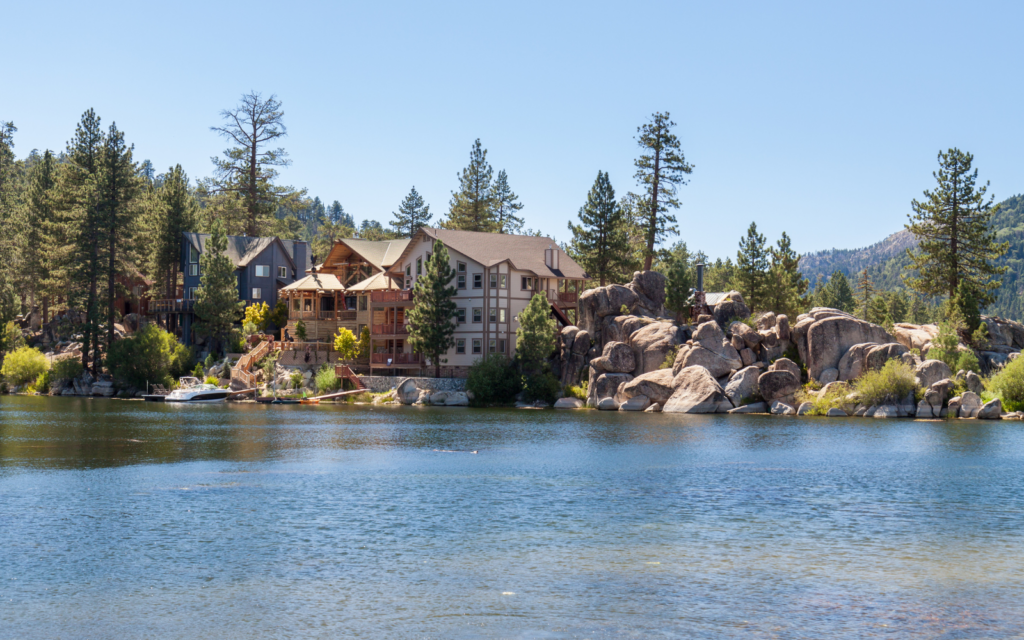 Majestic Manor Retreat
Regal Rosewood Cottage
Opulent Oasis Chalet
Noblewood Lodge
Luxe Serenity Haven
Enchanting Elegance Cottage
Imperial Peaks Retreat
Diamond Crest Chateau
Sovereign Sunset Cabin
Grand Horizons Estate
Crystal Cascade Mansion
Renaissance Refuge Cottage
Celestial Citadel Retreat
Aristocrat's Abode
Velvet Valhalla Cabin
Grandeur Grove Cottage
Sapphire Skylight Chalet
Monarch's Meadow Lodge
Eden's Embrace Villa
Radiant Regency Retreat
Majestic Mirage Haven
Aurelian Arbor Cottage
Ornate Oceanfront Chalet
Palatial Panorama Cabin
Exquisite Equinox Estate
Opal Opulence Cottage
Royal Ridge Retreat
Summit Seraph Manor
Elara's Enclave Chalet
Gilded Garden Pavilion
Grand Gala Glade Lodge
Pristine Palisade Cottage
Valiant Vista Chateau
Imperial Ivy Refuge
Whispering Windsor Manor
Aether Alcove Cabin
Luxor's Lush Haven
Monarch's Marquise Cottage
Elysian Echo Chalet
Glorious Gazebo Estate
Historic Name Ideas
Heritage Hearthstone Cottage
Vintage Valor Retreat
Timeless Timber Chalet
Antique Alcove Cabin
Classic Chronicles Lodge
Rustic Remembrance Haven
Nostalgia Nook Cottage
Colonial Cornerstone Retreat
Epoch Echoes Cabin
Victorian Valor Cottage
Old World Oasis Chalet
Historical Hideaway Lodge
Renaissance Refuge Cottage
Ancient Arbor Retreat
Hallowed Hacienda Cabin
Traditions Terrace Cottage
Manor of Memories Chalet
Centennial Cedar Lodge
Regal Remains Retreat
Homestead Heritage Cottage
Epoch Embrace Haven
Vintage Vignettes Chalet
Antiquity Alchemy Cabin
Time-Honored Hideout
Echoes of Elders Cottage
Classic Crestwood Retreat
Colonial Keepsake Lodge
Rustic Relevance Cabin
Heritage Homage Haven
Ancestral Alpenglow Cottage
Chronicles Corner Chalet
Epoch's Edge Retreat
Memory Mosaic Cabin
Vintage Vistas Cottage
Yesteryear's Yarn Haven
Regal Retrospect Chalet
Echoing Elegance Lodge
Classic Charms Cabin
Resonance Refuge Cottage
Reminiscence Ridge Retreat
Charming Cottage Name Ideas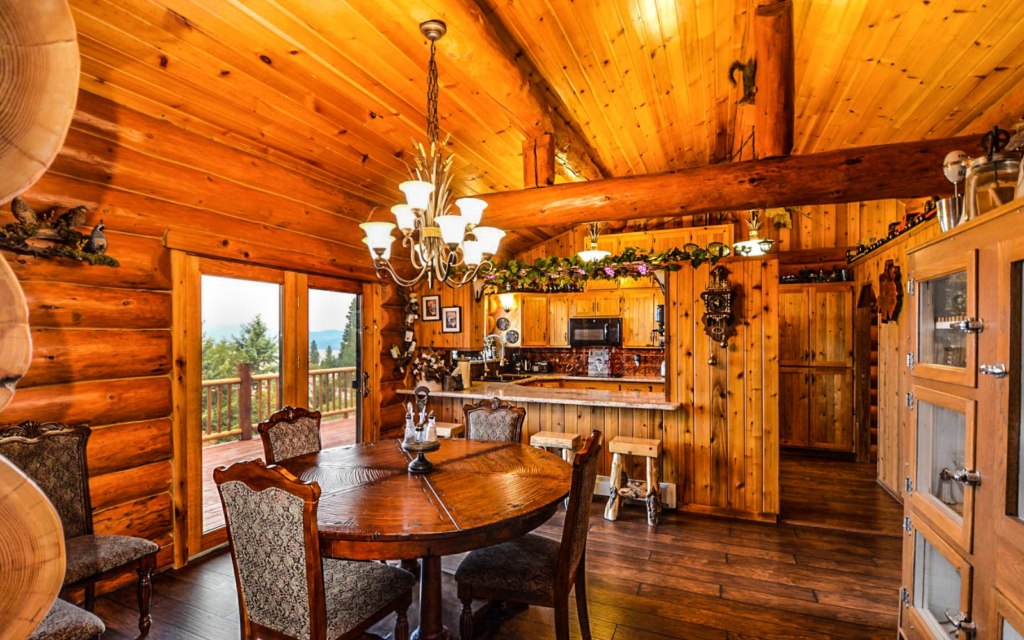 Whimsy Willow Cottage
Quaint Meadows Retreat
Darling Daisies Haven
Enchanted Ember Cabin
Sweet Serendipity Lodge
Cottage of Charms
Amiable Arboretum Chalet
Cozy Courtyard Retreat
Glimmering Glen Cottage
Hearthside Harmony Haven
Storybook Stroll Cabin
Adorable Abode Lodge
Charming Chateau Cottage
Lullaby Lanes Retreat
Elysian Echoes Haven
Rustic Rendezvous Chalet
Enchanted Eden Cottage
Secret Smiles Cabin
Willow's Whisper Lodge
Radiant Ripples Retreat
Dreamer's Delight Cottage
Lovelight Lane Chalet
Breezy Blossom Haven
Cherished Corner Cottage
Serene Swirls Retreat
Tranquil Trails Cabin
Darling Daydream Lodge
Whispering Windlass Chalet
Wishing Well Cottage
Gossamer Grove Retreat
Blithe Breeze Haven
Heartfelt Hideaway Cottage
Delightful Driftwood Chalet
Mirthful Meadows Lodge
Enchanted Euphoria Cabin
Charmed Crossing Cottage
Smiling Skyline Retreat
Quaint Quarters Chalet
Frolicsome Ferns Haven
Everlasting Echo Cottage
Rhyming Cottage Names
Blissful Miss Cottage
Gleaming Dreaming Cabin
Meadow's Glow Bungalow
Whimsy's Charming Haven
Lullaby Lily Villa
Cozy Rosy Chalet
Dusk's Serene Musk
Sunny Honey Retreat
Wanderer's Ponder Cottage
Rustic Rhythmic Hideout
Twinkle's Winkle Chalet
Moonbeam's Dream Scheme
Starlight's Delight Cottage
Pebble's Treble Retreat
Tranquil Tangle Cabin
Misty Mornings Haven
Flutter's Nutter Cottage
Giggles and Wiggles Chalet
Wishing Whispers Retreat
Hushlush Bush Cottage
Mellow Yellow Bungalow
Daisies and Glazes Haven
Whistle's Thistle Villa
Evergreen's Serene Scene
Quirk and Perk Cottage
Swaying Breezy Hideaway
Treetop's Sweet Hop
Laughter's After Bungalow
Serenade Shade Chalet
River's Quiver Haven
Frolic's Charming Fro Cottage
Jolly Jingle Cabin
Bliss's Kiss Retreat
Rustle's Bustle Hideout
Glimmer's Simmer Villa
Giggly Wiggly Cottage
Whisper's Glitter Chalet
Wondrous Wander Haven
Pebble's Rebel Bungalow
Harmony's Charmy Retreat
Fun Cottage Name Ideas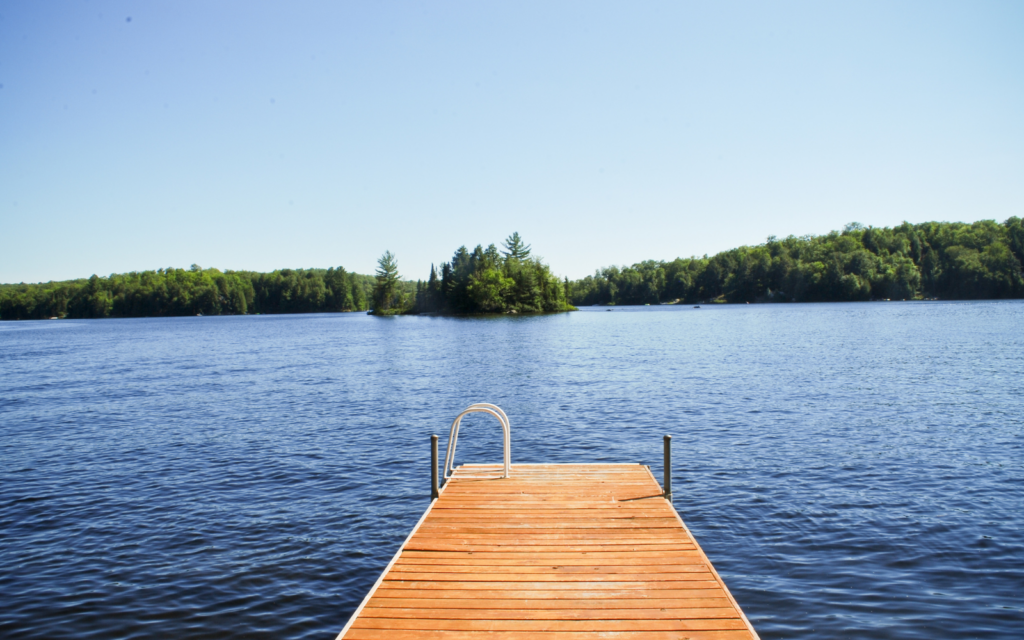 Sunny Side Serenity
Laughing Lagoon Lodge
Frolicsome Fern Cottage
Whimsy Willow Wharf
Paddle and Giggles Haven
Bubbly Brookside Bliss
Glee Haven Getaway
Playful Peaks Chalet
Wink and Grin Hideout
Merrymaker's Meadow
Chuckle Cove Cabin
Quirk and Quip Retreat
Skip and Hop Cottage
Wiggle Waggle Whimsy
Joyful Jamboree Chalet
Tickleberry Twist Haven
Grin 'n' Giggles Villa
Whistle While Woods
Dance and Prance Retreat
Bouncy Breezy Bliss
Frolic Folly Cottage
Bumble Bee Bungalow
Tickle Tangle Haven
Sizzle and Drizzle Lodge
Happy Hammock Hideout
Whirl and Twirl Chalet
Chuckleberry Cottage
Giggles Galore Getaway
Fizz and Froth Retreat
Jolly Jester's Haven
Sprinkle Sparkle Shack
Wobble and Bobble Cabin
Giggly Grotto Chalet
Zestful Zephyr Haven
Whimsical Whistlestop
Merriment Mirage Cottage
Playful Peaks Pinnacle
Wacky Waterside Whimsy
Bounce 'n' Balance Retreat
Glee and Glisten Villa
Clever Cottage Name Ideas
Cognizant Cove Cabin
Ingenuity Inn
Luminary Lodge
Crafty Corner Cottage
Puzzler's Paradise Chalet
Cleverly Curated Cabin
Artful Abode Haven
Thinker's Thicket Retreat
Brainwave Bungalow
Innovator's Oasis
Whiz and Whimsy Cottage
Wit's End Retreat
Sage Solitude Chalet
Insightful Ivy Lodge
Riddle and Reason Cabin
Einstein's Echo Cottage
Resourceful Rest Haven
Intuition Inn
Witty Willow Wharf
Visionary Villa
Intellect's Embrace Retreat
Eureka's Enclave Chalet
Sage Puzzlestead
Savvy Summit Cottage
Sharp Spark Shelter
Cerebral Charm Cabin
Sagebrush Syllogism Haven
Clue and Cue Lodge
Thoughtful Treetop Chalet
Solvers' Sanctuary
Erudite Echoes Cottage
Muse and Mirth Retreat
Knowledge Nook Haven
Enigma's Eden
Socratic Serenity Chalet
Polymath's Pavilion
Insightful Isthmus Cottage
Perception Pinnacle
Awaken Retreat
Curious Corridor Cabin
Whimsy and Wisdom Retreat
Exotic Name Ideas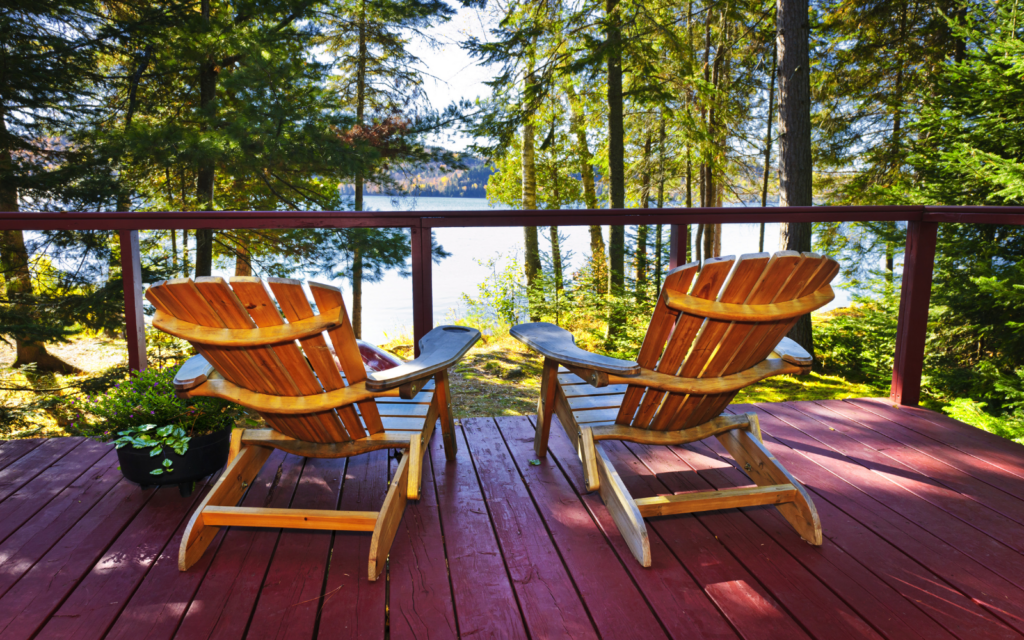 Oasis of Opulence
Serengeti Sands Retreat
Bamboo Bliss Bungalow
Marrakesh Mirage Cottage
Tahitian Tranquility Chalet
Bali Breeze Hideout
Amazon Aurora Cabin
Sahara Starlight Haven
Caribbean Crest Villa
Maldives Moonrise Lodge
Himalayan Hues Chalet
Giza Grove Retreat
Zanzibar Zenith Cottage
Andalusian Alcove
Fiji Feather Haven
Casablanca Cove Cabin
Acropolis Oasis
Kyoto Kaleidoscope Chalet
Patagonian Peaks Retreat
Seychelles Solitude Lodge
Amazonian Amulet Cottage
Caribbean Cascade Villa
Santorini Serenity Chalet
Marrakesh Mosaic Haven
Bali Bayou Bungalow
Sahara Silk Retreat
Bora Bora Bliss Cabin
Serengeti Sunset Hideout
Tahitian Tide Cottage
Ceylon Charms Chalet
Maldives Mirage Lodge
Himalayan Heights Villa
Giza Glitter Retreat
Zanzibar Zephyr Haven
Andalusian Aura Cottage
Fiji Ferns Chalet
Casablanca Coral Retreat
Acropolis Apex Hideout
Kyoto Koi Cottage
Patagonian Paradise Villa
Waterfront Cottage Name Ideas
Seaside Serenity Haven
Coastal Charm Cottage
Lakeside Luminary Lodge
River's Edge Retreat
Aquamarine Abode Chalet
Bayview Bliss Bungalow
Harbor Horizon Hideout
Oceanic Oasis Cabin
Mariner's Rest Cottage
Tidal Tranquility Chalet
Ripple Reflections Retreat
Waterfront Whimsy Villa
Cove Serenade Cabin
Lighthouse Lane Lodge
Sailaway Sanctuary Cottage
Beachcomber's Bliss Haven
Lakefront Lullaby Chalet
Riverbreeze Refuge
Nautical Nook Cottage
Aquatic Aura Hideout
Marina's Melody Retreat
Bayou's Bounty Chalet
Oceanside Orchid Lodge
Shoreline Solitude Cottage
Coastal Cascade Villa
Lakeshore Luxe Haven
Riverfront Reverie Cabin
Harbor's Hush Chalet
Ocean Odyssey Retreat
Serene Sailboat Cottage
Baywatch Bungalow
Lighthouse Lookout Haven
Aquatic Arboretum Chalet
Mariner's Melange Lodge
Cove of Tranquility Villa
Lake Lull Chalet
River's Rhythm Cottage
Nautical Nest Haven
Coastal Cradle Cabin
Waterside Whispers Retreat
Winter Chalet Names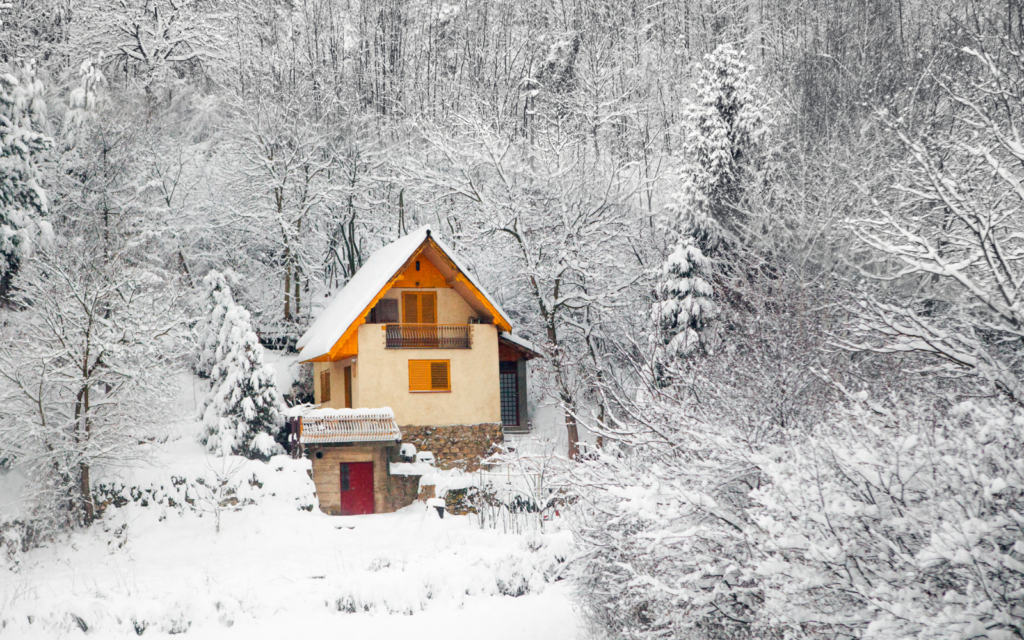 Frosty Fir Haven
Snowflake Serenity Lodge
Alpine Aurora Retreat
Cozy Crystal Cabin
Winter Whispers Cottage
Icicle Imprint Chalet
Arctic Hearth Hideout
Snowy Solitude Haven
Glacier's Gaze Lodge
Blizzard Blessing Cottage
Northern Lights Nook
Polar Pine Retreat
Frosted Fern Chalet
Chilly Chimney Cottage
Snowbound Serenade Haven
Frostbitten Fir Villa
Wintry Willow Lodge
Crystal Cascade Cabin
Arctic Alcove Chalet
Cozy Corner Cottage
Glacier Glow Retreat
Icy Inspiration Hideout
Snowfall Sanctuary Lodge
Alpine Ambiance Chalet
Polar Pines Cottage
Winter Whimsy Haven
Frostfire Cabin
Snowy Solace Chalet
Blizzard's Bounty Retreat
Arctic Dreams Cottage
Frosty Ferns Lodge
Snowscape Serenity Chalet
Icicle Ivy Hideaway
Cozy Hearthstone Cottage
Wintertide Tranquility
Northern Glow Villa
Glacier Grace Retreat
Frostflower Chalet
Snowbell Haven
Alpine Echoes Cottage
Mountain Lodge Name Ideas
Summit Serenity Lodge
Alpine Tranquility Retreat
Evergreen Echoes Chalet
Mountain Majesty Cabin
Peaks and Pines Cottage
Ridgeview Haven
Valley Vista Hideout
Misty Mountain Meadows
Crisp Aerie Chalet
Cascading Creek Retreat
Breezy Bluff Cottage
Pinecone Paradise Lodge
Rocky Ridge Refuge
Cloudtop Cabin
Echoing Elevation Haven
Highpoint Hideaway
Aspen Aura Chalet
Alpine Alcove Cottage
Timberline Tranquility
Summit Solitude Retreat
Mountain Mornings Chalet
Cascades Cove Lodge
Cliffside Cottage
Pinecrest Pavilion
Misty Moor Retreat
Crisp Crest Cabin
Skyward Serenade Haven
Fir Forest Refuge
Breezy Bluffside Chalet
Rocky Ravine Cottage
Cloudview Lodge
Summit Serendipity
Cascading Cascade Chalet
Timberland Tranquil Cottage
Mountain Marvel Retreat
Cliffside Comfort Haven
Aspen Arcadia Chalet
Alpine Allure Lodge
Ridgecrest Refuge
Skyward Solace Cottage
Fantastical Cottage Names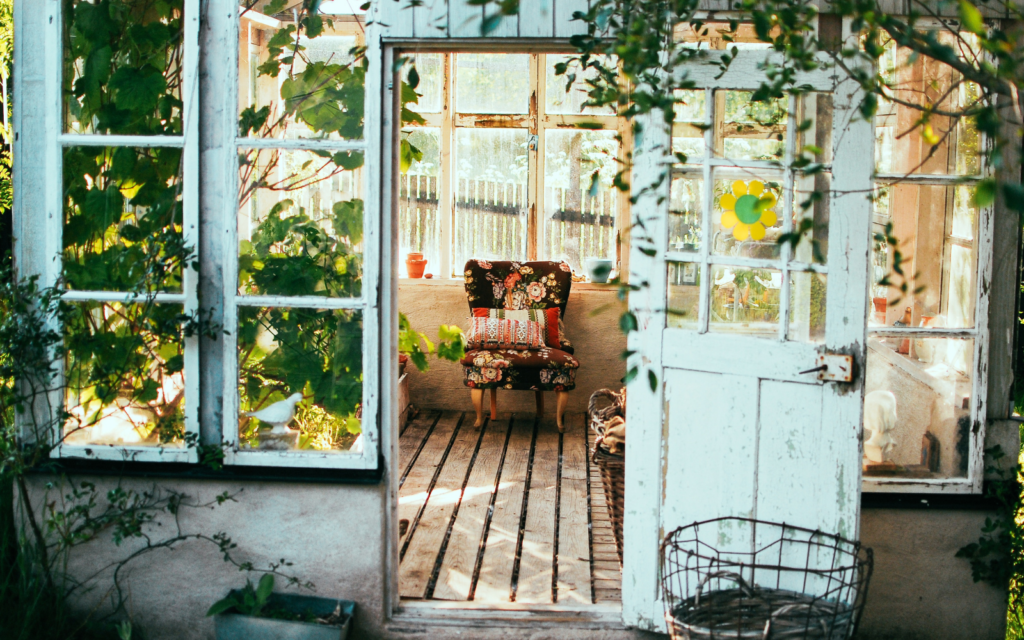 Enchanted Elysium Cottage
Mystical Mirage Manor
Fabled Fernhaven Chalet
Whimsical Whirlwind Retreat
Ethereal Echoes Lodge
Dreamweaver's Domain
Enigma's Embrace Cottage
Mythical Meadow Manor
Astral Amulet Chalet
Twilight Treasures Hideout
Enchanted Evergreen Cottage
Wonderland's Whispers
Enchanted Echo Chalet
Mystic Moonbeam Retreat
Celestial Sanctuary Lodge
Enchanted Euphoria Cottage
Sorcerer's Spellbind Manor
Fantasia's Flourish Chalet
Starlit Secrets Haven
Enchanted Enclave Cottage
Enchanted Echoes Villa
Faerie Firefly Cottage
Mystic Moonlit Retreat
Enchanted Eldertree Manor
Enchanted Echoes Chalet
Enchanted Elysian Escape
Enchanted Eden Haven
Fantasia's Fable Cottage
Enchanted Echoing Enclave
Mythical Moondust Retreat
Whispering Wonders Lodge
Enchanted Enigma Chalet
Mystic Meridian Cottage
Dreamer's Dawn Manor
Enchanted Echoes Oasis
Celestial Chalice Chalet
Enchanted Echoing Eden
Fanciful Firefly Haven
Enchanted Embers Cottage
Dreamweaver's Delight Retreat
Catchy Name Ideas
Quirky Quarters Cottage
Charmville Hideaway
Serendipity Shack
Cozy Cubby Chalet
Funky Fusion Retreat
Radiant Roost Cottage
Whimsy Wharf Cabin
Delightful Den Haven
Boho Bliss Bungalow
Quaint Quest Villa
Vivid Vistas Chalet
Lively Lodestar Lodge
Funky Fern Retreat
Joyful Junction Cottage
Jazzy Jamboree Hideout
Snazzy Sanctuary Chalet
Eclectic Eden Lodge
Playful Palette Cottage
Quirky Quotient Villa
Enigma's Embrace Haven
Sparkle and Sprout Chalet
Funky Fiesta Retreat
Catchy Cove Cottage
Lively Lighthouse Lodge
Glee Galore Getaway
Quirky Quartet Chalet
Radiant Rapids Haven
Harmony Hub Cottage
Joyful Jaunt Retreat
Breezy Banter Chalet
Sprightly Spruce Haven
Delightful Doodle Cottage
Quirky Quell Villa
Playful Prism Lodge
Giddy Grotto Chalet
Zestful Zephyr Retreat
Bubbly Beacon Cottage
Jubilant Junction Haven
Quirky Quasar Hideout
Dynamic Dunes Chalet
Timeless Cottage Names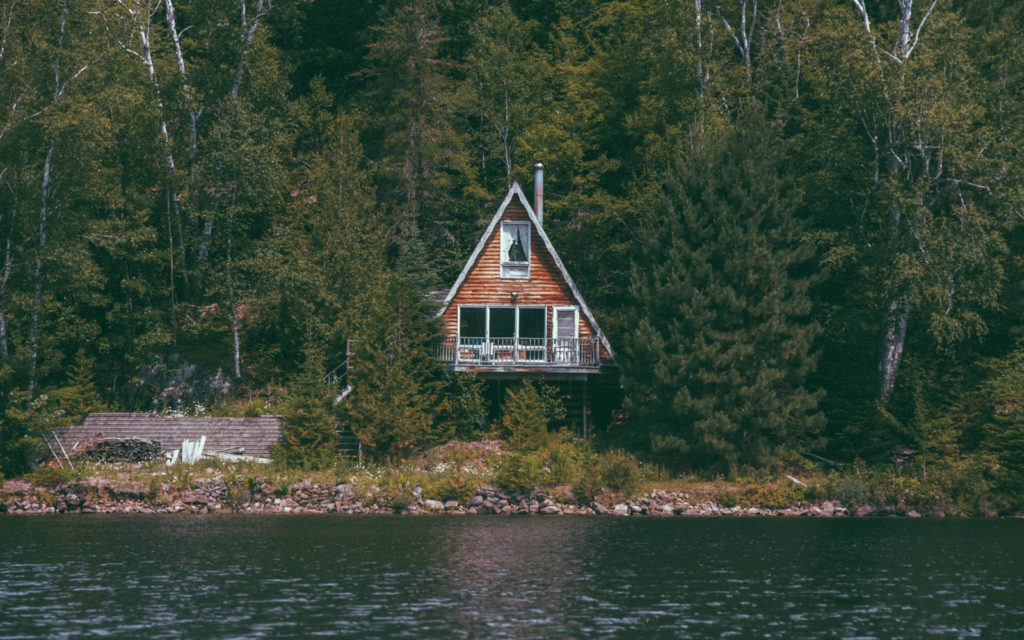 Everlasting Echoes Retreat
Classic Comfort Cottage
Timeless Tranquility Lodge
Enduring Eden Haven
Eternal Elegance Chalet
Ageless Arboretum Villa
Time-Honored Hideaway
Serene Sands Sanctuary
Vintage Vistas Cottage
Resilient Refuge Chalet
Timeless Trails Retreat
Endless Echoes Lodge
Lasting Legacy Cottage
Evergreen Enclave Haven
Ancient Aura Chalet
Enduring Embrace Villa
Eternal Echo Cabin
Timeless Timber Hideout
Endless Eden Cottage
Perennial Pines Retreat
Vintage Values Lodge
Time-Honored Harmony Chalet
Resilient Rivers Haven
Classic Crest Cottage
Serene Sands Retreat
Ageless Arbors Chalet
Timeless Tranquility Villa
Enduring Echoes Hideaway
Eternal Essence Cabin
Evergreen Enchantment Lodge
Lasting Legacy Chalet
Vintage Vistas Haven
Timeless Trails Cottage
Perennial Peace Retreat
Ancient Aura Lodge
Endless Echoes Villa
Resilient Respite Chalet
Classic Comfort Haven
Time-Honored Hideout
Serene Sands Cottage
Unique Cottage Name Ideas
Echoing Ember Abode
Nebula Nook Retreat
Labyrinth Loft Cottage
Zenith Zephyr Haven
Celestial Sojourn Lodge
Sapphire Solace Chalet
Enigma's End Retreat
Tranquil Tundra Cottage
Odyssey Oasis Haven
Whispering Willowtree Chalet
Arcane Arbor Lodge
Phoenix's Flame Cottage
Enchanted Eon Retreat
Astral Alcove Haven
Velvet Vault Chalet
Andromeda's Attic Cottage
Radiant Ravine Lodge
Whimsical Whirlwind Haven
Solstice Sanctuary Chalet
Enigma's Edge Retreat
Ethereal Euphoria Cottage
Nebula Nexus Lodge
Fable and Fern Haven
Echoes of Eon Chalet
Celestial Cascades Cottage
Amethyst Atrium Retreat
Odyssey's Orbits Lodge
Sapphire Sanctuary Chalet
Elysium Echoes Haven
Zenith Zen Garden Cottage
Arcane Alchemy Retreat
Whispering Windchime Lodge
Nebula's Nocturne Chalet
Enigma's Enclave Haven
Labyrinth Luminary Cottage
Tranquil Trinket Retreat
Celestial Canopy Chalet
Whispering Willows Haven
Radiant Realm Cottage
Ethereal Elysian Retreat
Creative Tips for Choosing a Cottage Name
Choosing the perfect name for your cottage is key in creating a memorable and inviting atmosphere, especially when considering different uses like Airbnb rentals or company retreats. Here are 10 unique and essential tips to guide you through the process:
Reflect the Essence: Capture the essence of your cottage's surroundings, whether it's nestled in the mountains, by the water, or amidst a serene forest. This helps potential guests envision their experience from the start.
Tailor to Purpose: Consider the primary purpose of your cottage, whether it's a cozy getaway, a team-building haven, or a romantic escape. Aligning the name with its intended use sets the right expectations.
Highlight Unique Features: If your cottage boasts distinct features like a fireplace, a private garden, or a stunning view, weave these elements into the name to give it character and charm.
Evoke Emotions: Choose words that evoke feelings of comfort, relaxation, or adventure. Think about how you want your guests to feel during their stay and weave those emotions into the name.
Local Flavor: If your cottage is situated in an area known for certain landmarks, local flora, or historical significance, integrating these elements into the name adds a sense of place and history.
Storytelling Element: People love stories. Craft a name that tells a brief story about your cottage's journey, transformation, or its role in the lives of its visitors.
Versatility: Consider a name that's versatile enough to accommodate different types of guests, from couples seeking a romantic retreat to colleagues on a team-building adventure.
Language Play: Play with words, use alliteration, or incorporate a relevant rhyme to create a catchy and memorable name that's easy to remember and share.
Check Availability: Before finalizing your choice, ensure the name is available as a domain name (if you plan on creating a website), on social media platforms, and as a trademarked business name (for Airbnb or company retreats).
Get Feedback: Don't hesitate to bounce your ideas off of friends, family, or even potential guests. Their insights can provide valuable perspectives and help you make a confident choice.
Remember, your cottage's name sets the tone for the entire experience, whether it's a weekend escape or a transformative company retreat. By blending creativity with practicality, you'll craft a name that resonates with your target audience and makes your cottage truly stand out.
Want to learn step-by-step how I built my Niche Site Empire up to a full-time income?
Yes! I Love to Learn
Learn How I Built My Niche Site Empire to a Full-time Income
How to Pick the Right Keywords at the START, and avoid the losers
How to Scale and Outsource 90% of the Work, Allowing Your Empire to GROW Without You
How to Build a Site That Gets REAL TRAFFIC FROM GOOGLE (every. single. day.)
Subscribe to the Niche Pursuits Newsletter delivered with value 3X per week