1,009 Catchy Audio Company Name Ideas to Connect With Your Audience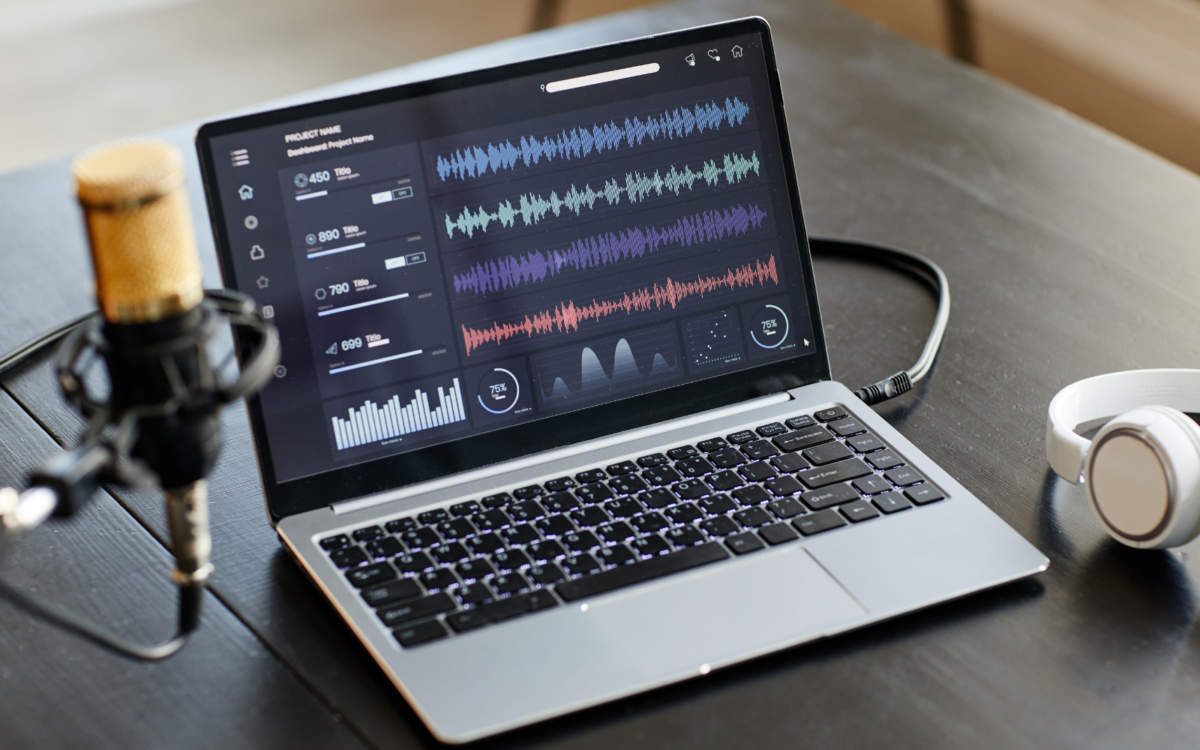 When you buy something through one of the links on our site, we may earn an affiliate commission.
Are you ready to turn up the volume on your audio company's success? Choosing the perfect name is your first step to making some serious noise in the industry. We've cranked up the creativity to bring you 1,009 audio company name ideas that resonate.
We've also compiled some essential do's and don'ts to guide you through the naming process. Whether you're a budding entrepreneur or looking to rebrand, this blog post is your backstage pass to naming success.
Let's dive in.
Audio Company Names Using Alliteration and Puns
SoundSurge Studios
AudioAlchemy
SonicSculptors
MelodyMakers
HarmonyHaven
EchoEnsemble
BeatBox Brilliance
TuneTwisters
CrescendoCrafters
SonicSymphony
AcousticArtisans
RhythmRhapsody
FrequencyFusion
BassBoom Boutique
AudioAdventures
MelodicMasters
DecibelDreams
HarmonicHavoc
WaveWhisperers
PitchPerfect Producers
ToneTrailblazers
MusicMorphers
ResonanceRevolution
SonicSpellbinders
BeatBuilders
AudioAces
EchoElegance
VinylVoyage
TrebleTinkers
SoundSorcerers
NoteNurturers
HarmoniousHorizons
DecibelDelights
AudioAurora
MelodyMasters
SoundSculpture Studio
RhythmRevelers
BasslineBrigade
Audio Engineering Business Names
SonicCrafters
PrecisionSound Labs
AudioWizardry
SonicSculpture Studios
FrequencyFinesse
ProSoundForge
WaveformWonders
SoundSmiths
ToneTech Titans
AudioArchitects
EchoEngineering Experts
MelodyMenders
HarmonicHaven Engineering
DecibelDynamics
StudioSavants
ToneTweakers
SonicSculpt Solutions
AudioAlchemy Studios
SonicSense Specialists
ResonanceRig
RhythmRefiners
AudioArtisans
FrequencyFoundry
WaveformWhisper
SonicSynthesis
AcousticAces
ProAudioPioneers
SoundSculpture Systems
HarmonicHorizons
AudioMastery
SonicSolutions Studio
StudioSavvy Engineers
SoundSculpt Savants
EchoCrafters
PrecisionWaveform Wizards
SonicSculpture Pros
DecibelDesigns
StudioSoundSmiths
Audio Reconditioning Company Names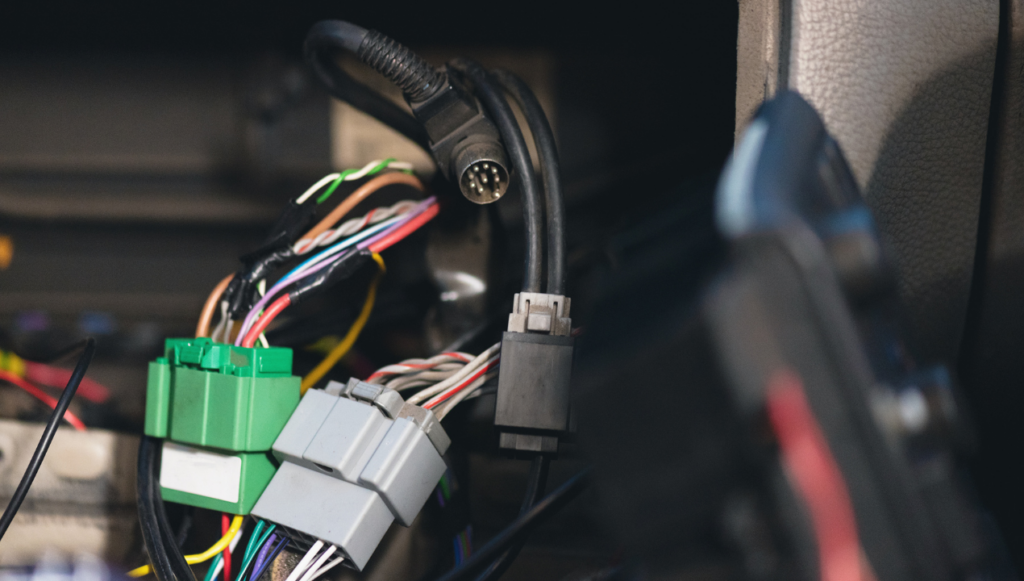 SoundRevive
AudioRenewal Pros
ReSoundify
SonicRehab
ToneRejuvenators
AcousticRebirth
EchoRefurbish
HarmonyRehab
DecibelRescue
WaveformWizards
SonicReconstruct
AudioReVitalize
MelodyReclaim
FrequencyFixers
StudioSavers
SonicReconditioners
ResonanceRecovery
RhythmRevamp
AudioRevive Masters
SoundSalvagers
RevampedReverberations
EchoEnergizers
AudioRestorations
ReconditionedRhythms
MelodicMakeover
HarmonicHealers
DecibelDoctors
WaveformWellness
AudioAid Experts
SonicSanctuary
ToneTransformation
AudioRevamp Hub
ResonanceRenew
EchoEmporium
FrequencyFusion
AudioEnhance Pros
StudioRehabilitation
SonicSustain
Audio Repair Company Name Ideas
SoundFix Pros
AudioRehab Experts
SonicRestorers
EchoElixir
ToneTune Masters
AcousticHealers
ResonanceReparo
RhythmRescue
WaveformWizards
SonicSavers
DecibelDoctors
HarmonyHealers
StudioSound Surgeons
AudioRevive Techs
FrequencyFixers
MelodyMedics
EchoEmergency
SoundSurgery Studio
ToneTriage
SonicReconstruction
AudioAid Pros
SoundSanctuary
ResonanceRenewal
WaveformWellness
StudioSurgery
AudioReclaim Experts
SonicRecovery Hub
DecibelRebuild
EchoEmpire
AudioFix Geniuses
SonicSolutions Pros
SoundRevival
FrequencyFusion
ToneTLC
StudioSOS
HarmonyHealing Hub
AudioRehabilitation
ResonanceRenovators
Audio Installation Business Names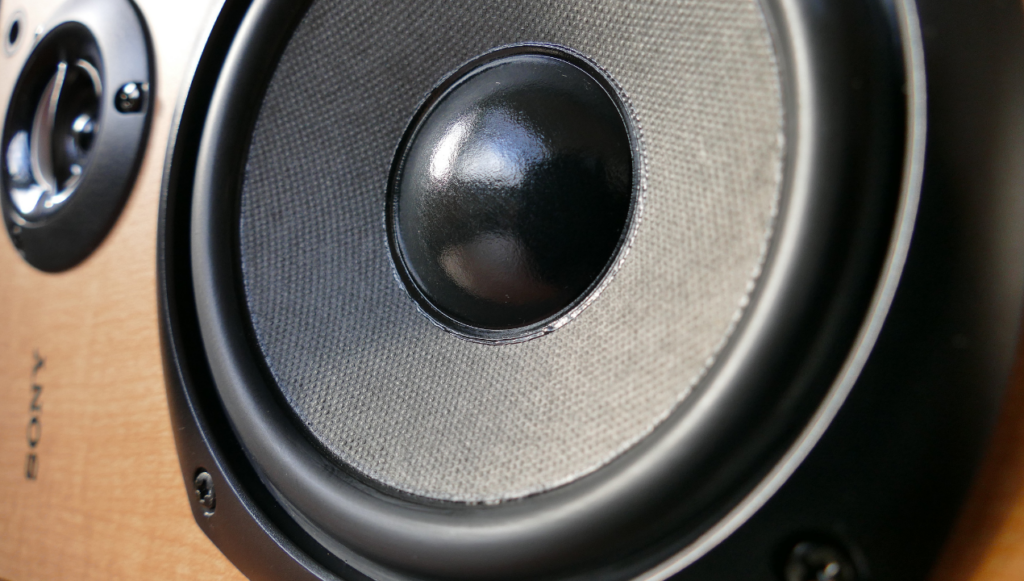 SonicSetups
AudioCraftsmen
SoundWave Solutions
ToneTech Installers
EchoElegance
AcousticAccents
HarmonyHaven Installations
DecibelDesign
StudioSound Systems
SonicSymmetry
WaveformWonders
SoundScape Creations
AudioArtistry
SonicSyntax
ResonanceReverie
RhythmRendezvous
FrequencyFusion
ToneTrailblazers
AudioAmbiance
EchoExcellence
StudioSerenity
MelodyMasters Installations
SonicSolutions Studio
AcousticAura
HarmonicHorizons
SoundSculpt Installers
AudioAlchemy
EchoEnsemble
ProAudio Projects
SonicSense Installations
StudioSynergy
SoundSculpture Systems
TuneTech Titans
ResonanceRevolution
WaveformWhisper
AudioAesthetics
SonicSculpture Studio
DecibelDelights Installations
Best Audio Company Name Ideas
SoundSculpt Pros
SonicInnovators
AudioMasters
HarmonyHub
EchoWave Studios
MelodyCraftsmen
DecibelDynasty
ToneTitan Solutions
ResonanceRealms
StudioSonic Specialists
FrequencyFinesse
WaveformWizards
AudioPerfectionists
SonicSymphony Solutions
AcousticArtistry
RhythmReverie
SonicSculpture Creations
SoundSavvy Studio
ToneTech Trailblazers
AudioEnsemble
SonicSense Masters
HarmonyHaven Creations
ProAudio Innovators
EchoElegance Studios
MelodyMorphers
ResonanceRevolution
SoundSculpture Systems
TuneTech Titans
StudioSculpt Specialists
AudioAlchemy Hub
SonicAesthetics
WaveformWhisper Innovations
DecibelDesign Masters
HarmonicHorizons
SonicSynergy Solutions
AcousticAura Innovators
EchoEmporium Studio
AudioExcellence Hub
Car Audio Company Name Ideas
AutoTunes
SoundRide Systems
CarSound Innovators
DriveTime Audio
SonicSpeed Stereos
AutoHarmony Solutions
RPM Audio
CruiseTunes
CarWaveform Wizards
SoundRoadster
AudioDrive Masters
GearShift Sound
CarSonic Specialists
MotorMelodies
ToneRev Solutions
AutoAcoustic Artistry
RoadBeat Innovations
TurboTunes
CarBassMasters
SonicDrive Studios
RideRhythm Audio
StreetSound Surgeons
AutoEcho Elegance
CruiseControl Audio
DriveTone Titans
RevSound Systems
RoadStereo Innovators
CarAudioCraftsmen
SonicDrive Studios
AutoResonance Realms
RoadSync Sound
AutoWaveform Wizards
SoundCruise Innovations
DriveBeat Systems
CarToneTech Titans
AutoVibe Studios
RPM Harmony Solutions
RoadTunes Specialists
Catchy Audio Business Name Ideas
SonicCatch
AudioBliss
TuneTribe
BeatBounce
HarmonyPulse
SoundSerenade
EchoGroove
MelodyMagnet
FrequencyFiesta
StudioSync
RhythmRadiance
AudioZenith
SonicSpark
ResonanceRapture
WaveformWhirl
CrescendoCraze
ToneTide
SoundSurgeon
SonicSymmetry
BeatBuzz Studios
EchoEcho
VibratoVortex
SonicSizzle
AcousticAura
TempoTwist
MelodyMagic
AudioNirvana
SereneSoundwaves
HarmonyHype
SonicSculpt Sensations
AudioAmplify
ResonateRhythms
RhythmRoar
WaveformWonders
ToneTrance
SoundStrive
EchoEcstasy
SonicSparks
Clever Audio Company Name Ideas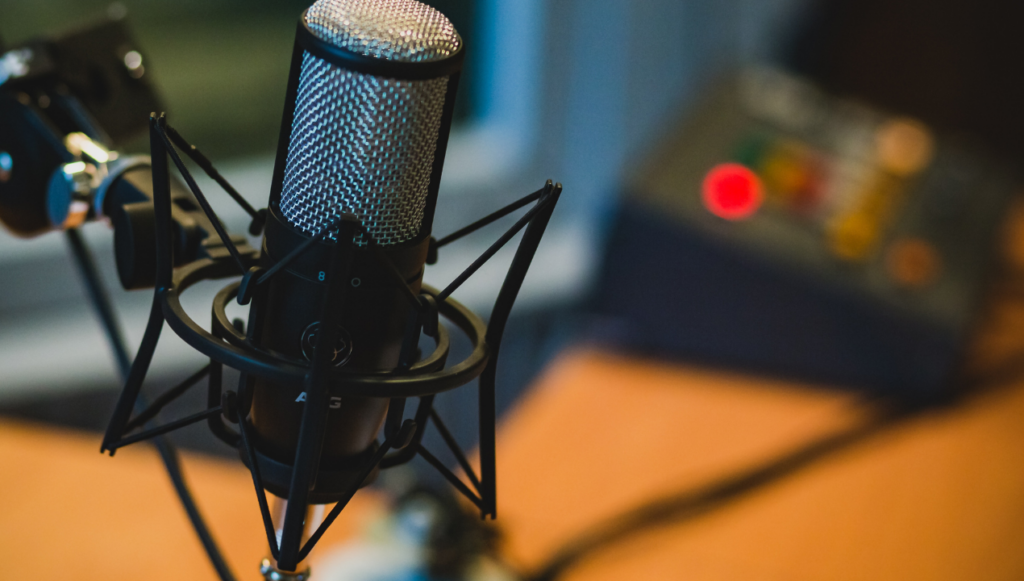 SoundSmart Solutions
AudioGenius Innovations
SonicSavvy Creations
ToneTech Thinkers
EchoEureka
FrequencyIQ
MelodyMasters Mind
HarmonicInvent
SoundSculpt Strategists
WaveformWhiz
AudioIntellect
SonicLogic Labs
DecibelMinds
StudioGenius
AudioAlgorithms
EchoEnlight
ResonanceRiddles
RhythmRevel Innovations
FrequencyForesight
SonicSculpture ThinkTank
ToneTech Pioneers
AudioVisionary
EchoEinstein
HarmonicHypothesis
StudioSage Innovations
MelodyMasters Mindset
SoundSculpt Savants
SonicStrategy
FrequencyFormulas
DecibelDebate
AudioEureka Hub
SonicSynapse
WaveformWisdom
StudioSavvy Solutions
SoundSculpture Sages
EchoEngage Innovations
AcousticAlchemy
SonicSolve Strategists
Cool Audio Company Name Ideas
SonicCool
AudioFusion
GrooveWave
BeatBoxX
HarmonyHeat
SoundWaveXpress
EchoEdge
MelodyBlitz
FrequencyFreaks
StudioXperience
RhythmRiders
AudioXperts
SonicStylez
ResonateXcellence
WaveformWonders
ToneXplorers
CoolCrescendo
SoundMagnetix
SonicPulse Labs
AudioVibes
EchoXperience
CoolCadence
MelodyXpansion
CoolWave Creations
SonicSerenity
BeatXperts
AudioXpression
CoolHarmony Hub
FrequencyFlex
StudioXcitement
SonicXpressions
CoolToneTechs
EchoXotic
SonicSculptX
WaveformWizards
CoolGroove Gurus
AudioXtra
RhythmXperience
Creative Audio Business Name Ideas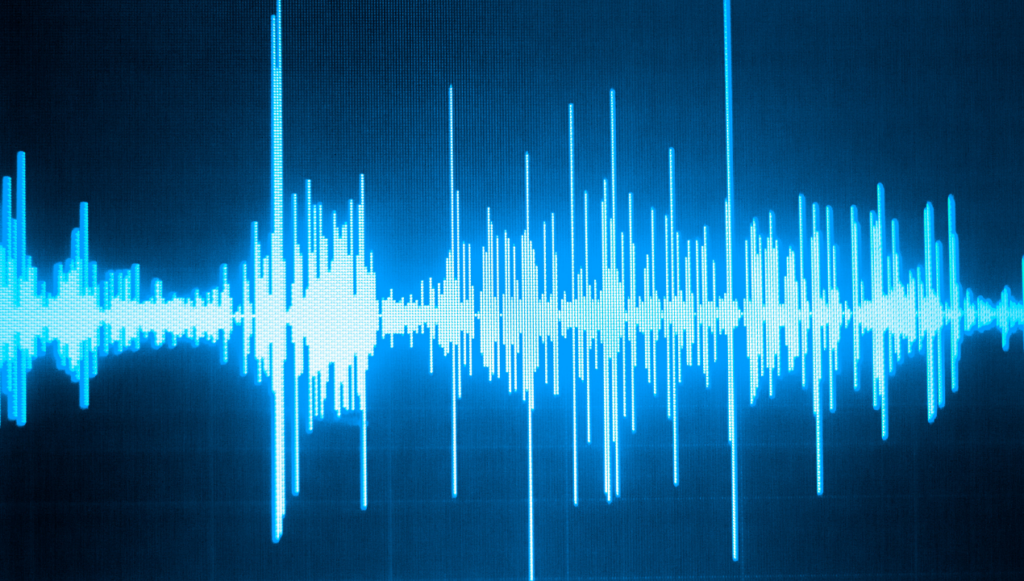 SonicCanvas
AudioArtistry
EchoCrafted
MelodyMosaic
WaveformWonders
ToneTapestry
HarmonicHues
SoundScapes
AudioVisions
RhythmReverie
EchoEnsemble
StudioFusion
ResonanceCreations
FrequencyForms
SonicSketches
AudioImpressions
MelodyMakers
SoundShapers
SonicSymmetry
StudioElevation
ToneTextures
EchoSculpture
AudioElegance
HarmonicHarvest
WaveformArtisans
CreativeCrescendo
SoundSculpture Studio
AudioCanvas Creations
EchoVisage
MelodyMosaic Studio
VibrantSonic
ResonanceExpressions
SonicArtistry Hub
FrequencyFables
StudioPalette
CreativeHarmony
AudioAlchemy
EchoCrafted Creations
Cute Audio Company Name Ideas
AudioWhisper
MelodyMunchkins
SoundSprites
SonicSmiles
EchoKittens
TuneTeddies
SweetSoundwaves
HarmonyHugs
ToneTurtles
AudioPandas
SonicBunnies
MelodyMinnows
SoundKitties
EchoCherubs
BabyBeatBox
AudioAngels
RhythmRascals
LullabyLyrics
ChirpCrescendo
TuneTiny Tots
HarmonicHoneybees
SonicSprites
StudioStarlings
SoundSeedlings
EchoElves
MusicalMunchkins
MelodyMeadow
CuddleCrescendo
AudioAntics
SonicSquirrels
HarmonyHatchlings
SoundSerenade Sprouts
EchoBuddies
BabyBeats & Beyond
RhythmRugrats
LullabyLarks
AudioAdventurers
TuneTiny Tunesmiths
Fun Audio Company Name Ideas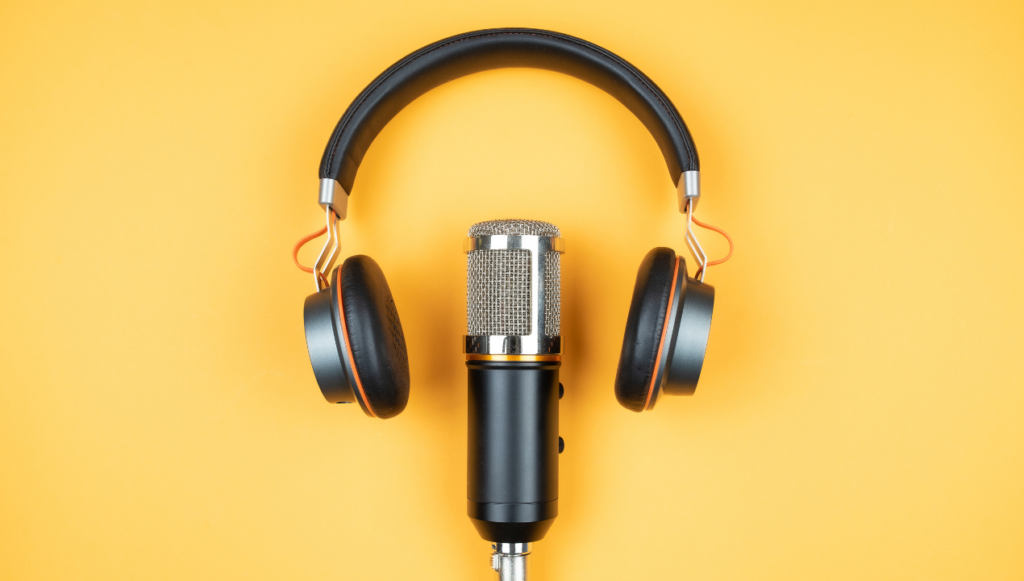 SoundSafari
AudioFiesta
SonicSplash
GrooveGalaxy
TuneTornado
RhythmRodeo
EchoExtravaganza
MelodyMania
WaveformWonderland
SoundSurfari
HarmonicHootenanny
SonicSpree
AudioAdventureland
BeatBash Bonanza
EchoEuphoria
AudioAmusement
StudioSymphony Circus
ResonanceRodeo
FrequencyFunhouse
ToneTwister Thrills
SoundSpectacle
SonicSafari Park
MelodyMayhem
WaveformWhirlwind
EchoEscapade
TuneTidal Wave
AudioExtravaganza
GrooveGala Circus
RhythmRevelry
BeatBounce Bonanza
SoundSurf Shack
StudioSensationland
SonicShowdown
HarmonicHavoc
AudioAmusement Park
WaveformWaltz
TuneTango Tropics
EchoEnchanted Garden
Good Audio Business Name Ideas
SonicSphere
AudioCrafters
HarmonyHarbor
EchoElegance
MelodyMasters
SoundWave Studios
SonicSymphony
ToneTech Titans
AudioAlchemy
RhythmRhapsody
WaveformWonders
SoundSculpt Solutions
FrequencyFusion
StudioSavants
ResonanceRevolution
HarmonicHorizons
MelodyMorphers
AcousticArtisans
EchoEmpire
BeatBox Brilliance
TuneTwisters
AudioAdventures
SonicSense Specialists
BassBoom Boutique
CrescendoCrafters
DecibelDelights
AudioAurora
NoteNurturers
SoundSurge Studios
AudioSynergy
StudioSculptors
RhythmRiders
EchoEvoke
MelodyMenders
ToneTrailblazers
SonicSpellbinders
BeatBuilders
SoundSanctuary
ResonateRevelry
AudioAmplify
HarmonicHaven Engineering
WaveformWhisper Innovations
SonicSanctum
Great Audio Company Name Ideas
SonicSculpture
AudioAces
StudioSymphony
HarmonyHub
EchoEnsemble
MelodyMasters
SoundSculpt Studios
ToneTech Innovators
RhythmRhapsody
WaveformWizards
SoundCrafters
ResonanceRevolution
SonicSolutions Pro
FrequencyFusion
StudioSavvy
HarmonicHorizons
AudioAlchemy Hub
BeatBox Brilliance
TuneTwisters
SonicSense Specialists
CrescendoCrafters
DecibelDelights
AudioAurora Innovations
NoteNurturers
SonicSorcery
SoundSurge Creations
AudioSynergy Solutions
EchoEvoke Innovations
MelodyMenders
ToneTrailblazers
SonicSpellbinders
BeatBuilders Pro
SoundSanctuary
ResonateRevelry
AudioAmplify
HarmonicHaven Creations
WaveformWhisper Innovations
SonicSanctum Studios
RhythmRoar Pro
EchoElegance Innovations
AcousticArtistry
StudioSculptors
SoundVoyage Pro
High-End Audio Company Names
SonicElegance
AudiophileMasters
HarmonicLuxury
StudioSymphony Elite
EchoElegance Pro
MelodyMasters Premium
SoundSculpture Elite
High-End ToneTech
ResonanceRefinement
WaveformWonders Deluxe
SonicSavants
AudioPrestige
PremiumSound Studios
FrequencyFusion Elite
High-End Harmonies
StudioSavvy Exclusive
PlatinumAudio Pioneers
EchoEnsemble Elite
High-Fidelity Craftsmen
SonicSculpture Prestige
LuxeTone Innovations
AcousticArtistry Elite
CrystalClear Audio
HarmonicHorizons Luxury
High-End StudioSculpt
UltraSonic Creations
StudioSerenity Elite
MasterTone Technologies
SoundSculpture Excellence
EliteWaveform Studios
SonicEuphoria
SignatureSound Studios
ResonanceRoyalty
PrestigeToneTech
StudioSavvy Signature
HarmonicHarbor Elite
High-End SonicCraft
EchoExcellence Prestige
AcousticEchelon
StudioSymphony Prestige
SonicLuxe Innovations
SonicSculpture Signature
High-Res Harmony
Home Audio Business Names
HomeHarmony Audio
AudioNest
SoundSerenity
EchoHaven
HomeTone Tech
StudioSweetHome
SoundSculpture Solutions
ResonateResidence
WaveformWonders Home
HomeBeat Boutique
HarmonyHomestead
SonicScape Studio
HomeAudioCrafters
ToneTunes Hub
EchoEmporium
MelodyMakers Home
SoundSculpture Sanctum
HomeFrequency Fusion
TuneTech Titans Residence
HomeStudio Harmony
EchoElegance Innovations
HomeWaveform Wizards
AudioOasis
HarmonicHaven Home
StudioSavvy Homestead
SoundSculpture Studios Home
EchoEnsemble Residence
HomeSound Sanctuary
ResonanceRefuge
HomeFrequency Finesse
StudioSymphony Sanctuary
HomeEcho Excellence
AcousticHaven
SonicSculpture Residence
HomeSoundSculpt Solutions
HarmonicHomestead
WaveformWonders Home Hub
HomeToneTrailblazers
SoundSerenity Sanctum
HomeMelodyMasters
EchoEden
AudioAtHome
HomeSonicSculpt Sanctuary
Innovative Audio Company Names
SonicInnovators
AudioPioneers
WaveformWizards
EchoRevolution
MelodyMakers Innovation
StudioSculpt Innovations
ResonateRenewal
SoundSynthesis
FrequencyFusion Innovations
SonicSolutions Hub
HarmonicHorizons Innovation
AudioVisionaries
InnovateSound Studios
EchoEnlight Innovations
ToneTech Thinkers
StudioSavvy Innovations
ResonanceRevolutionaries
SonicSculpture Innovators
WaveformWhisper Innovation
AudioXperts
MelodyMasters Innovations
SonicSynergy Solutions
InnovateWaveform Studios
FrequencyFinesse Innovations
SoundSculpt Innovators
EchoEvoke Innovation
HarmonicHaven Innovations
AudioAlchemy Hub
SonicSculpture Creations
InnovateSound Sanctuary
ToneTrailblazers Innovation
StudioSynapse Innovations
ResonateRenaissance
WaveformWonders Innovations
AudioArtisans Innovations
EchoEmporium Innovation
InnovateSonic Solutions
SonicSpellbind Innovations
SoundInnovators
StudioInvent Solutions
HarmonicInnovation Hub
AudioEureka Innovations
InnovateEcho Excellence
Memorable Audio Company Names
SoundMosaic
AudioArchitects
EchoSculpt Studios
MelodyCanvas
SonicScribe
HarmonyHorizon
ResonanceRhapsody
WaveformWhispers
StudioSymmetry
AcousticVisions
ToneTinkerers
SonicStratos
AudioEchelon
MemorableMelodies
SoundSculpture Sanctum
FrequencyFables
EchoElevate Innovations
StudioSaga
SonicSculpture Masterminds
MemoryLane Audio
HarmonicHabitat
WaveformWonderscapes
SoundSculpture Signature
MelodicMemories
SonicSculpture Memories
ToneTriumph
AudioAdventuras
EchoEndeavors
StudioSerenade
ResonanceReminisce
SonicRemembrance
HarmonicHeritage
SoundSculpture Memoirs
EchoEntwine Innovations
TimelessTones
StudioStardom
MemorableEchoes
AudioAeon
SonicSculpture Moments
StudioSentiments
HarmonicHeritage Hub
SonicSculpture Nostalgia
WaveformWonders Reminiscence
Music Recording Studio Names
SonicScribe Studios
MelodyMasters Recording
SoundSymphony Studio
EchoChamber Records
ToneCrafters Studio
HarmonicHarbor Records
StudioSculpt Soundworks
ResonateRecords
WaveformWonders Studios
RhythmReverie Recordings
AudioCanvas Studio
SonicSculpture Sound
EchoEnsemble Studios
MelodyMakers Records
SoundSculpture Sanctuary
FrequencyFusion Recording
StudioSerendipity
HarmonicHorizons Sound
AudioAlchemy Studios
SonicSpellbind Records
BeatBox Brilliance Studio
TuneTwisters Recording
CrescendoCrafters Studio
DecibelDelights Records
StudioSculpt Signature
EchoElegance Soundworks
AcousticArtistry Studio
SonicSymmetry Records
NoteNurturers Studio
SoundSurge Sanctuary
StudioSynergy Sound
ResonanceRevolution Recording
HarmonicHaven Studios
WaveformWhisper Records
SonicSculpture Sessions
MelodyMorphers Studio
SonicSolutions Soundworks
AudioAmplify Records
EchoEmporium Studio
StudioSculpture Productions
SonicHarmony Records
FrequencyFinesse Studio
WaveformWonders Productions
Professional Audio Company Names
SonicSolutions Pro
AudioMasters Hub
StudioSymphony Pros
HarmonyHarbor Professionals
EchoElegance Innovations
MelodyMakers Pro
SoundSculpt Studios
ToneTech Titans Pro
ResonanceRenewal
WaveformWonders Pro
SonicSavvy Creations
AudioPioneers Pro
DecibelDynasty Pro
StudioSculpt Solutions
FrequencyFusion Pro
RhythmRhapsody Pros
HarmonicHorizons Pro
StudioSerenity Pros
ProSonicSculpture
AudioAlchemy Hub
BeatBox Brilliance Pros
TuneTech Titans Pro
CrescendoCrafters Pro
SonicSense Specialists
ProWaveformWhisper
StudioSynergy Solutions
MelodyMasters Pro
ResonanceRevolution Pro
SoundSculpture Pro
ProAudioAmplify
HarmonicHaven Pro
EchoEmporium Innovations
SonicSculpture Pro
AudioExcellence Hub
StudioSculpt Pros
WaveformWizards Pro
SonicSpellbind Innovations
ProSoundSanctuary
TuneTwisters Pro
ProNoteNurturers
SoundSurge Studios
ResonateRevelry Pros
ProHarmonicHarbor
If podcasts are your specialty, check out our article on the best podcast software.
Sound Engineering Company Names
SonicCrafters Engineering
AudioMasterTech
SoundSculpture Solutions
EchoEngine Innovations
HarmonyHarbor Engineering
StudioSculpt Sound
SonicSynergy Tech
MelodyMakers Engineers
ToneTech Titans Engineering
ResonateRenewal
WaveformWonders Engineers
SonicSavvy Solutions
AudioPioneers Engineering
DecibelDynamo Tech
RhythmRhapsody Engineers
HarmonicHorizons Sound
StudioSerenity Engineering
ProSonicSculpture
AudioAlchemy Tech
BeatBox Brilliance Engineers
TuneTech Titans Tech
CrescendoCrafters Sound
SonicSense Engineering
ProWaveformWhisper
StudioSynergy Solutions
ResonanceRevolution Sound
SoundSculpture Tech
ProAudioAmplify
EchoEmporium Innovations
SonicSculpture Sound
SoundCraftsmen Engineering
ProSoundSanctuary
TuneTwisters Tech
ProNoteNurturers
SoundSurge Solutions
ResonateRevelry Sound
SonicSoundSmiths Engineering
ProHarmonicHarbor
AudioFusion Tech
EchoElegance Engineers
SonicSculpture Tech
SoundSmith Solutions
StudioSculpt Soundcraft
Specialty Audio Business Name Ideas
SonicSculpture Specialties
AudioCraftsmen Hub
HarmonyHarbor Specials
EchoElegance Innovations
MelodyMakers Specialty
SoundSculpt Studios
ToneTech Titans Specials
ResonanceRenewal
WaveformWonders Specialties
SonicSavvy Creations
AudioPioneers Specials
DecibelDynasty Specials
StudioSculpt Solutions
FrequencyFusion Specials
RhythmRhapsody Specialists
HarmonicHorizons Specialty
StudioSerenity Specials
ProSonicSculpture
AudioAlchemy Hub
BeatBox Brilliance Specials
TuneTech Titans Specialty
CrescendoCrafters Specialty
SonicSense Specials
ProWaveformWhisper
StudioSynergy Solutions
MelodyMasters Specialty
ResonanceRevolution Specials
SoundSculpture Specials
ProAudioAmplify
HarmonicHaven Specialty
EchoEmporium Innovations
SonicSculpture Specials
AudioExcellence Hub
StudioSculpt Solutions
WaveformWizards Specials
SonicSpellbind Innovations
ProSoundSanctuary
TuneTwisters Specialty
ProNoteNurturers
SoundSurge Studios
ResonateRevelry Specials
ProHarmonicHarbor
AudioArtistry Specials
Unique Audio Company Name Ideas
SonicNovelty
AudioOddities
SoundSculpture Uniquity
EchoEccentrics
MelodyMakers Unite
ToneTwist Innovations
StudioSculpture Solstice
ResonanceRarities
WaveformWonders Unique
SonicSavants Unite
AudioAnomalies
DecibelDelights Unique
StudioSculpture Singularity
FrequencyFinesse Unite
RhythmRendezvous
HarmonicHarlequins
AudioExotica
SonicSynthesis Unite
EchoEnsemble Ethos
MelodyMystique
SoundSculpture Unison
ToneTidbits
SonicSculpture Artistry
AudioUncharted
ResonanceReverie Unite
BeatBox Boutique Unique
StudioSculpture Signatures
EchoEclectics
SonicSculpture Unleash
AudioAesthetes
TuneTech Trailblazers
SoundSculpture Untold
WaveformWhimsy
StudioSculpture Singular
AudioIntrigue
HarmonicHeralds
SonicSculpture Unveil
EchoEloquence
AcousticArtistry Unique
StudioSculpture Unearth
AudioAdventurous
SonicSculpture Unique
Unusual Audio Company Name Ideas
SonicWave Innovations
AudioCrafted Creations
SoundSymphony Studios
EchoElegance Soundworks
MelodyMasters Audio
ToneTech Titans Hub
ResonanceRenewal Solutions
WaveformWonders Studios
RhythmRendezvous Creations
AudioAlchemy Innovations
StudioSculpt Sonic
HarmonicHarbor Sound
SonicSculpture Creations
FrequencyFusion Innovations
BeatBox Brilliance Audio
TuneTech Titans Studio
CrescendoCrafters Hub
DecibelDelights Studios
StudioSculpt Signature
EchoElegance Innovations
AcousticArtistry Soundworks
SonicSymmetry Innovations
NoteNurturers Studio
SoundSurge Solutions
EchoEmporium Innovations
SonicSculpture Studios
ResonateRevival Audio
AudioAmplify Creations
HarmonicHaven Hub
WaveformWhisper Innovations
SonicSpellbind Audio
StudioSculpture Creations
AudioAdventures Hub
EchoExcellence Innovations
MelodyMasters Studios
ToneTrailblazers Soundworks
SonicSculpture Innovations
SoundSanctuary Audio
TuneTwisters Studio
ProNoteNurturers
ResonateRevelry Audio
StudioSymphony Hub
HarmonicHorizons Innovations
Do's and Don'ts
Choosing the right name for your audio company is a crucial step in establishing your brand identity. Here are some key do's and don'ts to help you make an inspired choice:
Do's:
Reflect Your Brand: Choose a name that reflects the essence and mission of your audio company. Consider the type of services or products you offer and how you want customers to perceive your brand.
Make It Memorable: A memorable name is more likely to stick with potential customers. Keep it simple, easy to spell, and pronounce. Avoid overly complex or abstract names.
Check Domain Availability with Namecheap: Before falling in love with a name, ensure that it's available as a domain name and on social media platforms. Consistency across online channels is essential.
Conduct Trademark and Copyright Research: Ensure the name is not already trademarked in your industry. Legal issues down the road can be costly and time-consuming.
Consider Future Growth: Think long-term. Will the name still be relevant if your company expands into different audio-related services or markets?
Gather Feedback: Seek input from friends, family, or colleagues. They can provide valuable perspectives and help you identify any potential issues with the name.
Tell a Story: A name that has a meaningful story or connection to your passion for audio can be engaging and memorable for customers.
Don'ts:
Avoid Generic Names: Steer clear of generic or overused names that lack uniqueness and fail to make your company stand out.
Don't Limit Yourself: Avoid names that are too narrow or specific to a particular product or service. It may hinder your company's growth in the future.
Beware of Trends: While trendy names might seem appealing now, they can quickly become outdated. Opt for a name with lasting power.
Avoid Hard-to-Spell Names: Complex or confusing spellings can make it challenging for customers to find your business online or through word-of-mouth.
Steer Clear of Legal Issues: Research thoroughly to ensure your chosen name doesn't infringe on existing trademarks or copyrights.
Skip Offensive or Controversial Names: Offensive or controversial names can alienate potential customers and harm your brand's reputation.
Don't Rush the Decision: Naming your company is a significant decision. Take your time to brainstorm and explore various options before settling on the perfect name.
Final Thoughts
Remember, your company name is an important part of your brand identity. It should reflect your values, mission, and the quality of your services in the audio industry.
With careful consideration and creativity, you can find the perfect name that resonates with your target audience and helps your business thrive.
A website is a great way to show off your audio company and connect with potential customers, so check out our article on how to create a website for your business next.
Want to learn step-by-step how I built my Niche Site Empire up to a full-time income?
Yes! I Love to Learn
Learn How I Built My Niche Site Empire to a Full-time Income
How to Pick the Right Keywords at the START, and avoid the losers
How to Scale and Outsource 90% of the Work, Allowing Your Empire to GROW Without You
How to Build a Site That Gets REAL TRAFFIC FROM GOOGLE (every. single. day.)
Subscribe to the Niche Pursuits Newsletter delivered with value 3X per week