Airbnb Affiliate Program: Why It Ended and 4 Best Alternatives To Use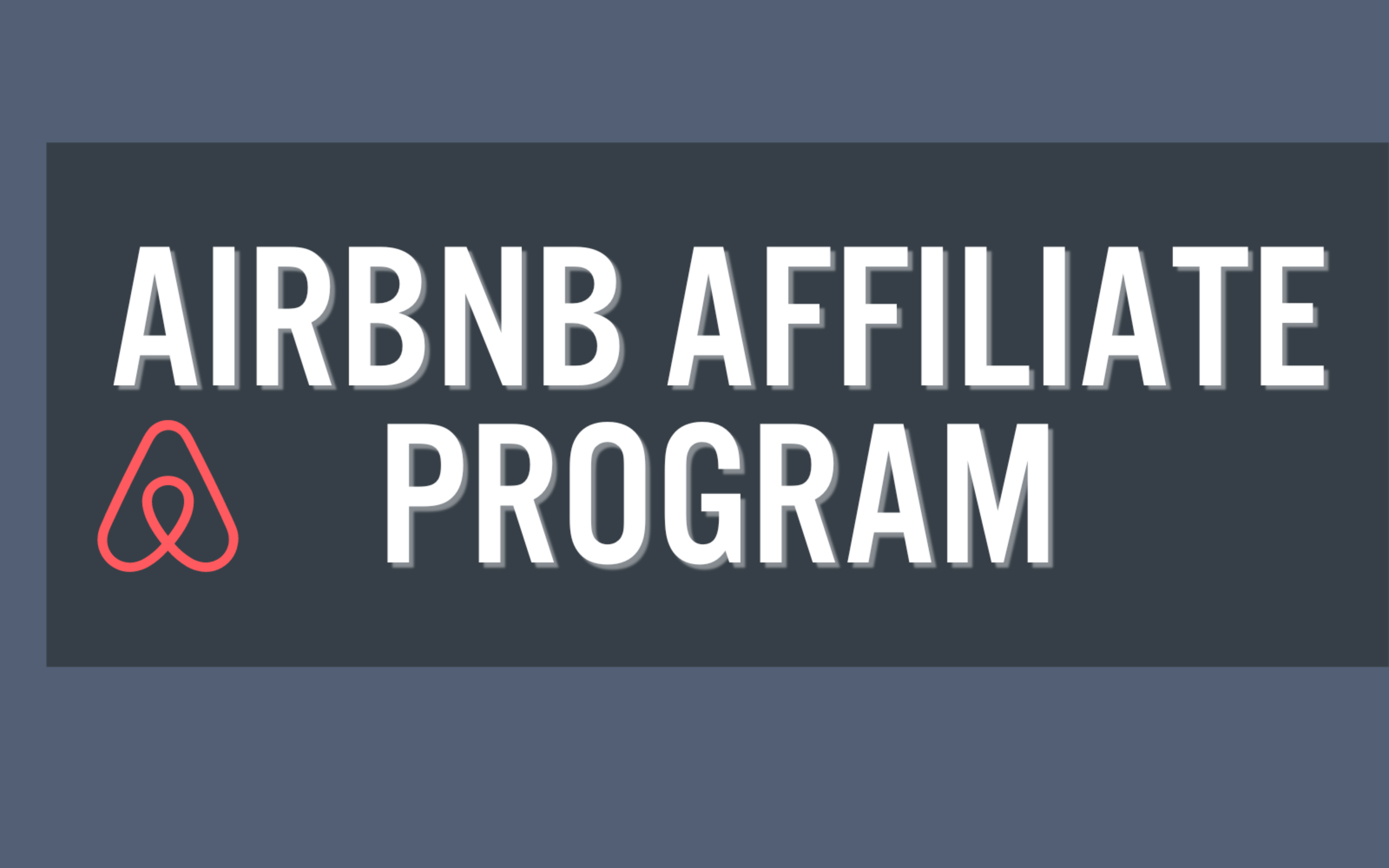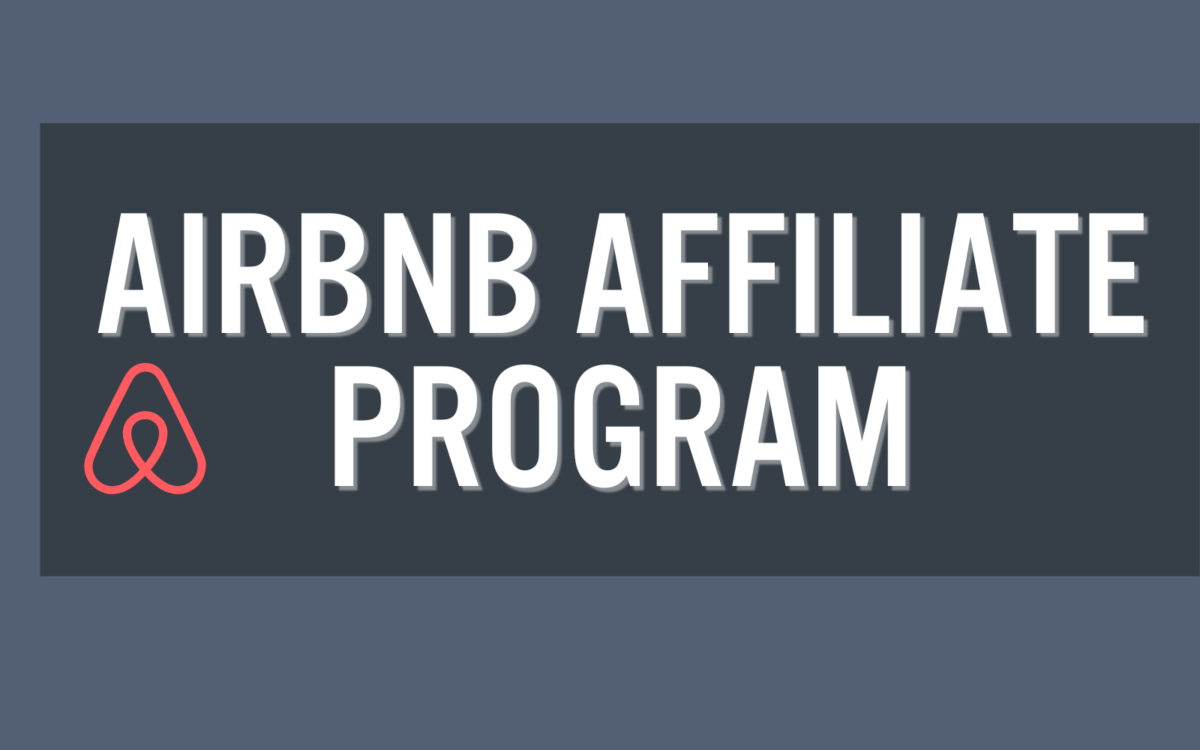 When you buy something through one of the links on our site, we may earn an affiliate commission.
Does your audience crave the ability to travel around the world and explore? One of the latest trends is the ability to stay in the comfort of someone else's home. This has been popularized by websites like Airbnb that have more than 6 million active listings. So can you join an Airbnb affiliate program to take advantage of their popularity?
Well, Airbnb used to offer an affiliate program, but they got rid of it in 2021. For those who want an alternative to Airbnb's affiliate program, looking to link to another company and refer new hosts, we've got you covered with some different hotel affiliate programs.
Let's dive right into what happened to the Airbnb affiliate program and list some alternatives you should try.
Is There an Affiliate Program for Airbnb?
Airbnb used to have an affiliate program for marketers who wanted to refer a new host joining the Airbnb platform or to refer stays and experiences (and if you'd like to start your own, check out these Airbnb business names). So how did the Airbnb affiliate program work?
The Airbnb affiliate programs amazing commission percentages were a big perk for marketers, who earned 25 percent of the guest fee for the first 500 bookings each month. As you referred more sales to the Airbnb service, you could even earn up to 30 percent of the guest fee through the referral program.
Hotel affiliate programs don't get much better than that!
Unfortunately, Airbnb ended their associates program on March 31, 2021.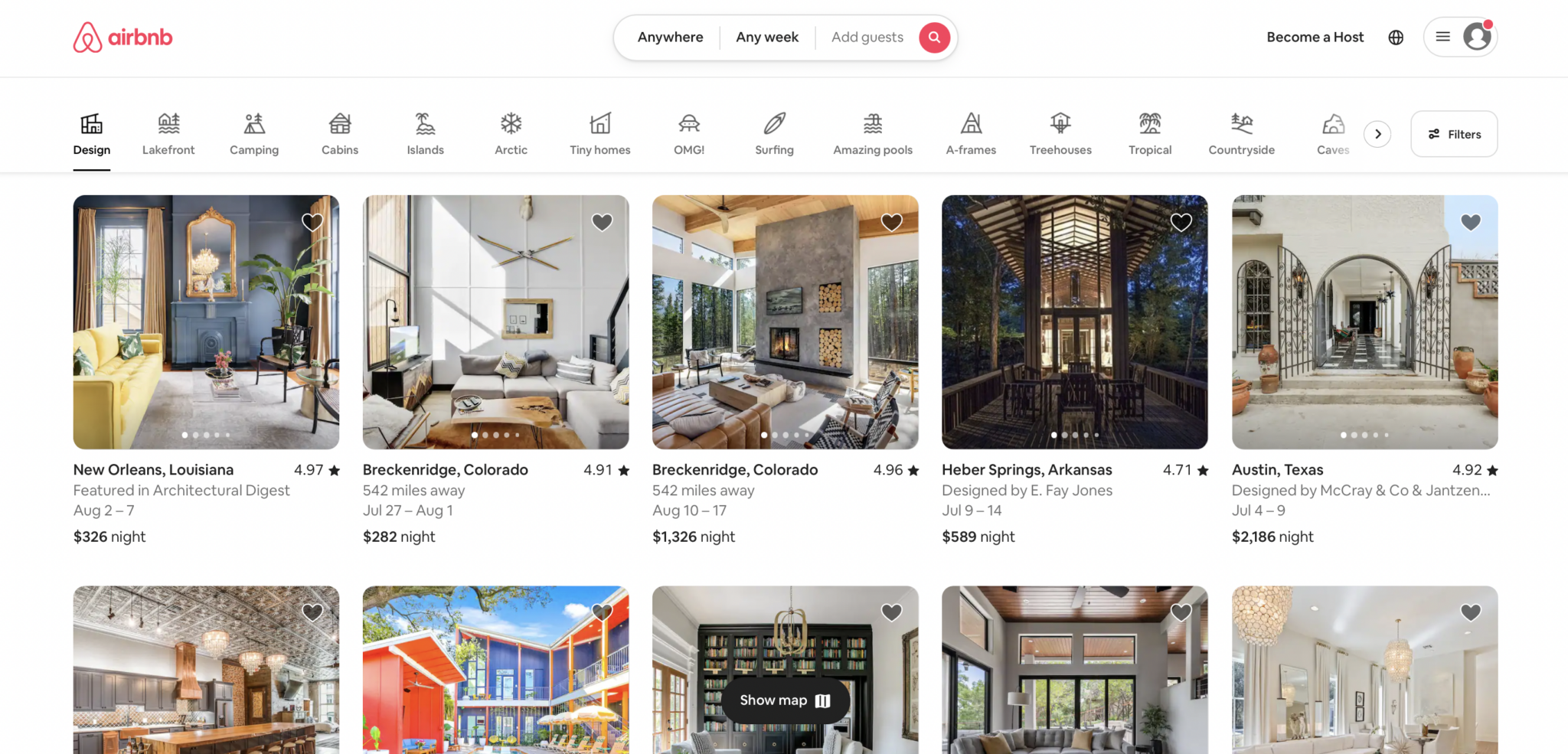 Why Did Airbnb End Its Affiliate Program?
Many marketers were left scrambling when Airbnb's affiliate program ended with very little notice. They gave Airbnb associates just 30 days to adjust their income expectations and find new strategies to earn more money (like the now very profitable Airbnb arbitrage business model).
The company is still quite successful, so why did they decide to end the Airbnb affiliate program?
In part, it was due to their focus on recruiting more new hosts to the service. They expected that their new marketing campaign to attract more hosts would be much higher as a percentage of the overall revenue of the company.
Perhaps this is why they could no longer justify paying a hefty percentage to the bloggers and social media experts who were part of the Airbnb affiliate program.
Many people speculate that Airbnb mostly opened their affiliate program in response to the decrease in travel during the pandemic of 2020. As conditions improved and more people resume their travel plans, the brand may no longer need the assistance of the referral program to complete more bookings.
Chances are that there wasn't just one single reason why the higher-ups decided to end the Airbnb affiliate program. It was a combination of all these factors that played into the bottom line for the company.
4 Alternatives to the Airbnb Affiliate Program
The good news is that some of the best travel affiliate programs are alternatives to the Airbnb program. You could promote these on a travel affiliate marketing blog.
If your audience was relatively quick to book stays via Airbnb through your blog, then you should consider signing up with some of these travel affiliate programs.
Vrbo

While it may not offer commissions as generous as what travel bloggers would have received with the Airbnb affiliate program, Vrbo offers a solid option for a similar service.
Vrbo offers services that allow users to book a stay in a rental home around the globe. They have two main ways you can earn money as an affiliate:
Traveler referral: Earn 2% commission from travelers who book a listing.
New listing referral: Earn $20 commission for owners who list on Vrbo.
Vrbo is a convenient affiliate program to join, as it is coupled with several of the other top name brands found in the Expedia family, including:
Expedia
Hotels.com
Orbitz
Travelocity
Ebookers
Benefits of the Vrbo affiliate program include front-end widgets to make it easy to advertise listings as well as backend APIs. You can also make good use of deeplinks to refer your readers to specific properties and pages on the Vrbo website.
Cookie duration for your affiliate link through CJ Affiliate is good for 7 days.
Homestay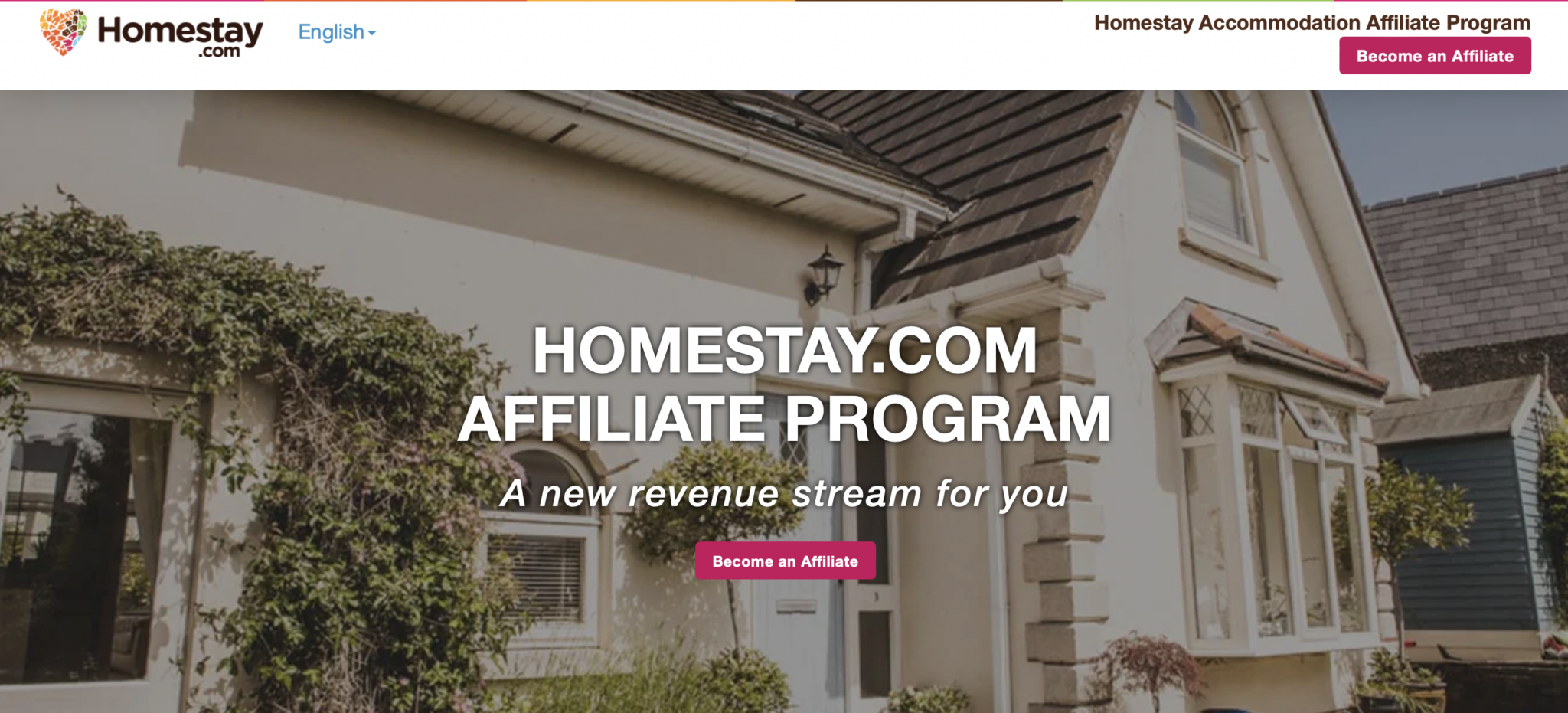 Much like Vrbo and Airbnb, Homestay is exactly what you might expect: a website that allows you to book a stay in someone else's home. Their affiliate marketing program is more in line with what you may have come to expect from Airbnb with generous commissions on the more than 25,000 homes listed on their site.
Homestay offers lucrative commissions from 30 percent with a tiered structure based on the number of bookings you secure and your overall performance. You can partner with their affiliate marketing program if you are a blogger, but they also accept:
Travel websites
Destination guides
Travel agents
Education partners
Homestay providers
They also have a long cookie duration of 30 days, giving your readers plenty of time to mull over their next getaway.
Expedia
As we mentioned earlier, Expedia and Vrbo are part of the same family of brands, giving you the access that you need to every booking need your audience may have. Expedia is used for more than just accommodations though. It is also used for car rentals, cruises, flights, packages, and more.
Like Vrbo, Expedia is offered through CJ Affiliate. This is very convenient for many bloggers who focus on affiliate marketing because it affords them access to more than just these two brands.
How much can you earn from Expedia's affiliate program? Most affiliates see rates from 2 to 6 percent depending on what type of service your audience books. The lowest rates are reserved for hotel accommodations and car rentals while the highest is for cruises.
The cookie lifetime with Expedia is relatively short at just one week.
Booking.com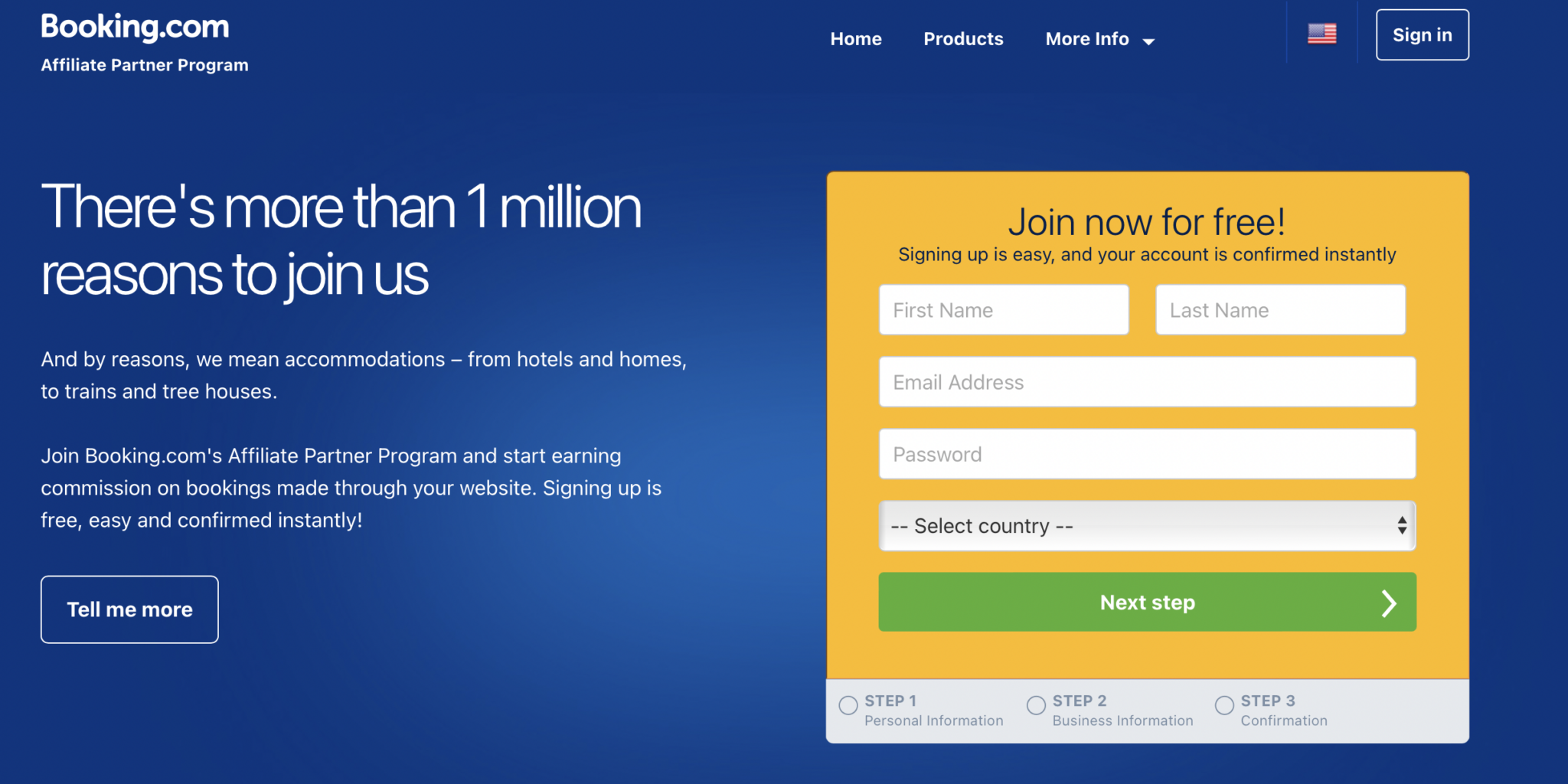 Booking.com represents a great option for affiliate marketers who used to rely on the Airbnb affiliate program (but is booking.com legit?). However, this is much like Expedia and caters to people who are interested in booking a hotel.
Each year, they do approximately 7.12 bilion euros in business. What does that mean for you? It shows that they are a reliable global brand that is committed to growth.
How much can you earn through the Booking.com affiliate program? It depends on where you sign up for the program. You can access it directly through Booking.com where you will earn a hefty 25 to 34 percent of the Booking.com cut.
Other affiliate marketing experts may choose to join through CJ Affiliate, an affiliate marketing hub that caters to many top brands. If this is how you join the affiliate program, then you earn 4 percent of the gross sale amount.
The downside to the Booking.com travel affiliate program is that its cookie lifetime is extremely short. Readers will have to book their stay immediately upon using your link, which means they may have to be quite impulsive when it comes to their wanderlust.
Earn Money for Travel Arrangements
For those who are still looking for ways to monetize their travel blog site now that the Airbnb referral program is no longer around, there are still other programs from travel companies for the affiliate marketer to promote.
While the Airbnb associates program may no longer be an option, that doesn't mean you can't earn money with a travel blog. Some of these other travel affiliate programs give you the capability to earn a comparable commission to what Airbnb was offering.
If you want to earn money for a similar service to Airbnb and earn a higher commission, then you should sign up for Homestay. On the other hand, if you want to give your readers access to several types of travel, then signing up for Expedia (and simultaneously Vrbo) could be the right fit for you.
Just because Airbnb is no longer an option doesn't mean that you can't still earn money from your audience's wanderlust!
Want to learn step-by-step how I built my Niche Site Empire up to a full-time income?
Yes! I Love to Learn
Learn How I Built My Niche Site Empire to a Full-time Income
How to Pick the Right Keywords at the START, and avoid the losers
How to Scale and Outsource 90% of the Work, Allowing Your Empire to GROW Without You
How to Build a Site That Gets REAL TRAFFIC FROM GOOGLE (every. single. day.)
Subscribe to the Niche Pursuits Newsletter delivered with value 3X per week