How The Self-Made Sisters Behind A Beautiful Mess Grew to $5M a Year
When you buy something through one of the links on our site, we may earn an affiliate commission.
Emma Chapman and Elsie Larson never set out to build a business empire; they were simply looking to do something that they loved.
However, these two sisters from Missouri got bit by the entrepreneurial bug pretty quickly. The little blog they created at their store to pass the time has now become one of the leading lifestyle blogs on the internet: A Beautiful Mess. 
A Beautiful Mess offers readers a wide variety of content revolving around crafts, easy-to-make recipes, step-by-step decor tutorials, style, and related advice. Their motto is "Stay home and make something," and that's exactly what they teach their readers to do.
How it All Began for Emma and Elsie
The sisters first built their site in 2010. ​​At the time, they were living in Springfield, Missouri, and running a brick-and-mortar vintage retail shop there called Red Velvet. As weekdays were quiet at the store, they started blogging to pass the time.
However, they began to spend more time on their blog and less in their store, so they eventually closed it to focus their attention exclusively on A Beautiful Mess.
Hard Work Brings Growth
When Emma and Elsie started their blog, they were heavily in debt. But with a combination of perseverance, hard work, and the right strategies, they were able to grow it. In 2014, they celebrated their second $1 million year.
Now they employ several full-time staffers and freelancers, and the website has thousands of posts and receives more than 2 million unique visitors per month.
One of their most successful strategies is consistently creating shareable content, specifically recipes and DIY tutorials.
Thanks to Pinterest, their articles get shared many times over, sometimes go viral, but always generally bring in considerable traffic.
They also have a large following on Instagram and YouTube as well as a popular podcast.
Leveraging Their Success
After building A Beautiful Mess to epic proportions, they used it to use it to create multiple income streams and a diverse business empire. 
Their projects include:
Subscriptions to monthly stationery packages
Scrapbooking supplies
Paper products
Books they've written
Online design classes
Courses
iPhone covers, and
A Photoshop app 
And at least according to SimilarWeb, they make up to $5 million every year. But it's likely more.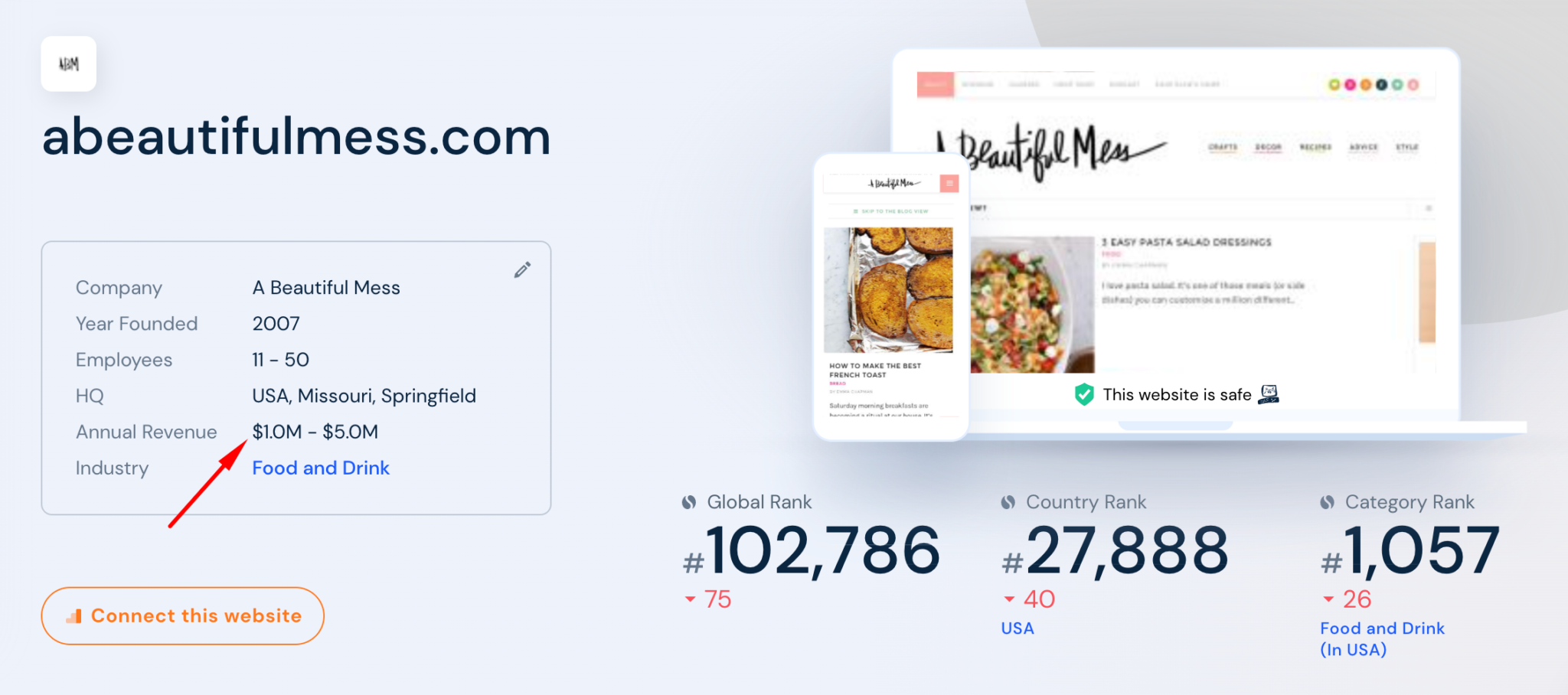 As their site is extremely visual and has a large focus on photography, the women have built on that strength and parlayed it into products such as courses, on shooting videos and DSLR cameras, books, and apps. 
They have two books, one which covers topics like painting, crafting, and decorating interiors, and the other offers inspiring photography ideas. Their photo editing app, A Color Story, has performed extremely well. 
According to the sisters, their financial success is attributable to the creation of multiple income streams. Every year they look to add an additional income stream to their portfolio.
An Important Lesson (or Two)
If there's one thing Elsie and Emma aren't afraid of, it's failure.
When they decided to create their first photo editing app, which enhances colors, many people warned them and advised them against it. They drained their business savings to do it because they believed it would succeed and that they would regret not trying.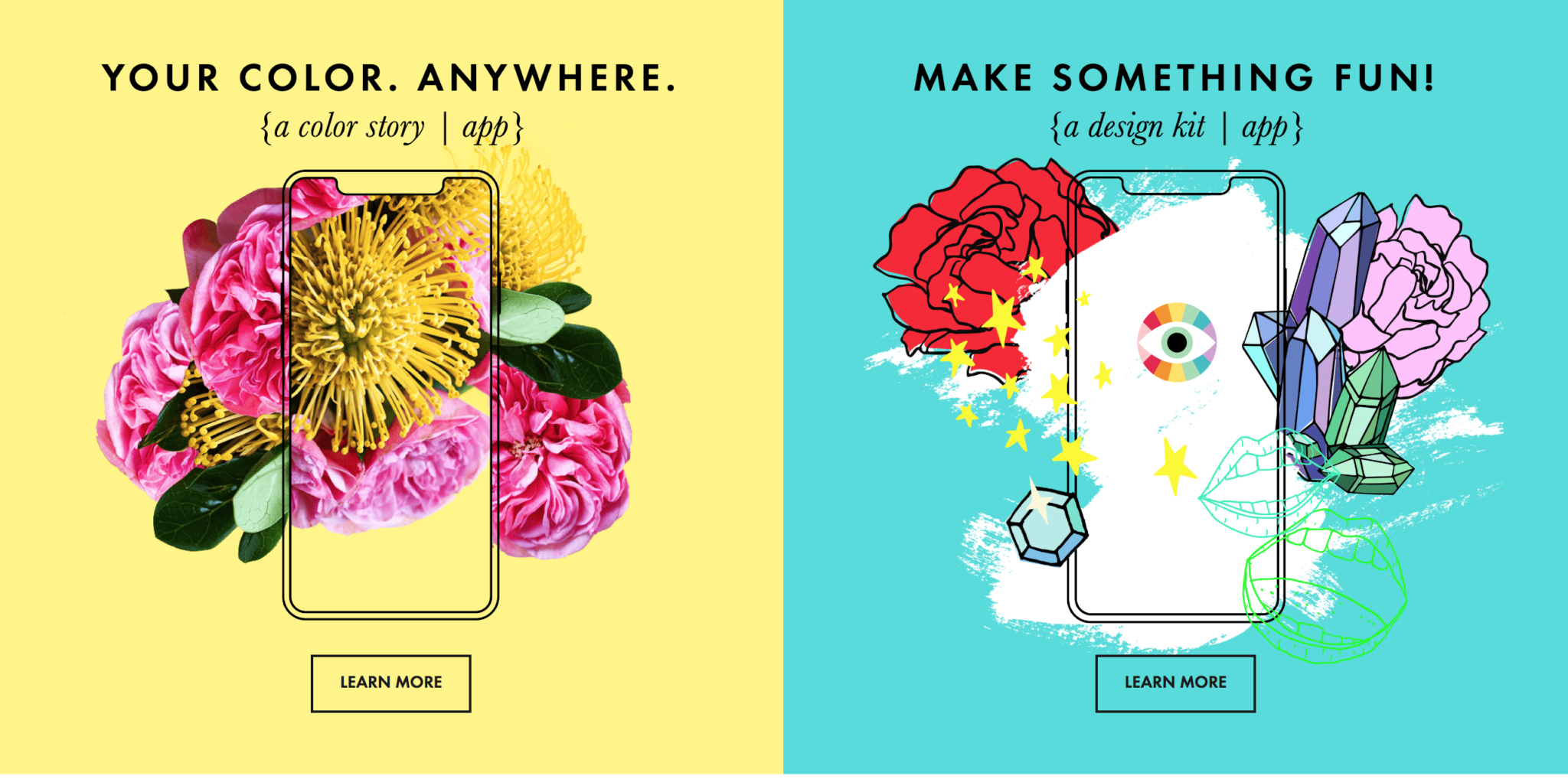 When it went live, it shot to #1 in the app store and stayed there. To date, it has been downloaded millions of times. They've gone on to release multiple apps since then and plan on staying in the app industry while they grow their other income streams.
The other advice they often offer other entrepreneurs is to diversify your income streams. Don't put all of your eggs in one basket. If one of your streams or ventures fails, you ideally have several others to fall back on.
Want to learn step-by-step how I built my Niche Site Empire up to a full-time income?
Yes! I Love to Learn
Learn How I Built My Niche Site Empire to a Full-time Income
How to Pick the Right Keywords at the START, and avoid the losers
How to Scale and Outsource 90% of the Work, Allowing Your Empire to GROW Without You
How to Build a Site That Gets REAL TRAFFIC FROM GOOGLE (every. single. day.)
Subscribe to the Niche Pursuits Newsletter delivered with value 3X per week