How Yvonne Ivanescu's Travel Blogs Earn $5k Per Month From Affiliate Marketing and SEO
When you buy something through one of the links on our site, we may earn an affiliate commission.
Yvonne Ivanescu has always had a passion for travel, ever since she rode on her first airplane as a baby.
She also has an entrepreneurial spirit, and over the years she has launched various projects—from a fashion blog to a sustainable swimwear line—with different degrees of success.
But when she finally focused on travel blogging, her business started to take off.
Today she's working on two blogs, Now in Portugal and Now in Rio, and is making $5k per month. What's more, after a major mindset shift, she knows that the sky's the limit.
Keep reading to find out:
Where her passion for travel comes from
What other types of projects she's launched
Why she created her websites
How and why she changed her mindset
Where her income comes from
Her main marketing strategies
Her thoughts on SEO
The keyword research approach she uses
Her thoughts on ChatGPT
How she builds links
Her content creation process
The resources and tools she recommends
Her biggest challenge
Her greatest accomplishment
Her main mistake
Her advice for other entrepreneurs
Meet Yvonne Ivanescu
My name is Yvonne. I am location-independent. I split my time currently between Portugal and Canada (although I want to add Rio de Janeiro to that list soon).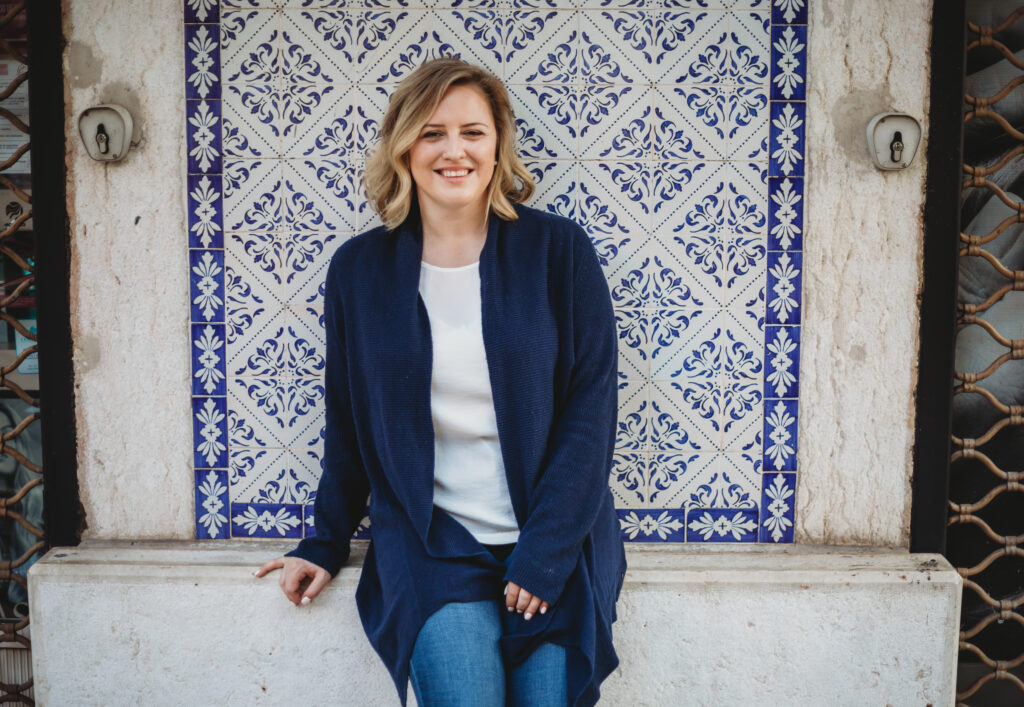 I'm a second-generation Canadian, meaning I was born in Canada to immigrant parents. My mother is Polish, and my father is Romanian, granting me double citizenship: Canadian and Polish.
Travel has been my passion from the get-go. I was jet-setting before I even took my first steps. I hopped on my first plane ride when I was less than a year old.
Growing up, every summer, my mom would send me off to Poland, where I'd have the best times playing with my cousins.
As I grew older, my wanderlust grew.
I visited Australia and Hong Kong at 16 and Egypt at 17. At university, I studied international studies (bachelor's) and International Development (master's) — I took advantage of my university's study and work abroad programs.
I spent a year studying in Paris, France, four months interning in Panama City, Panama, and then a year doing research for my MA in Santiago, Chile.
In 2013, I moved to Brussels, Belgium, and started a PhD in tourism and business management. I then moved to Brazil to complete my doctoral research.
I began in Sao Paulo, but quickly fell in love with Rio de Janeiro and lived there for two years. That's where I met and married my carioca (from Rio de Janeiro) husband and adopted my dog, Fiona (I later adopted a cat, Tuica, to round out my family in Portugal).
From there, we moved to Brussels, where I finished my PhD. When we moved back to Brussels, and along with studying, I worked at the European Commission, freelanced with the Digital Tourism Think Tank, and headed the digital marketing department at The Hotel.
But one of my passions was to create a physical product.
I wanted to launch a sustainable swimwear company. I got a job at a remote podcasting company and moved to Portugal. I launched Now in Rio Swim in 2021. It was hard, but somewhat successful, but I later put that on hold.
After three years at the podcasting company, I realized I didn't want to work for a company anymore. I wanted the freedom to work for myself.
So, in February 2023, I left my job and started freelancing as a writer and doing SEO work. I quickly matched my income at my job.
I started to focus on my blogs, and I started to earn an income. Today, I am well on my way to making six figures a year.
Why She Created Her Websites
I started blogging more than ten years ago when all the big bloggers started. I even worked with a couple of them, like Dave and Deb from PlanetD (who are Canadian).
I first created a fashion blog at university, but quickly pivoted to travel, my passion. I started Under the Yew Tree and wrote about sustainable travel, but it was more of a passion project than an actual business.
Then, when I was living in Rio de Janeiro, I noticed there wasn't much English information about travel in Rio. I wanted to change that, so I launched Now in Rio in 2016.
I founded it with a friend, and we focused on growing it. But there was no real strategy behind it, and I still hadn't mastered how to monetize it. I wasn't making money from it, so after six months, I abandoned it but always kept it alive, just in case I wanted to return to it.
Fast forward to 2022, when I was living in Portugal. I was working online, and I missed travel writing, so I decided to launch Now in Portugal.
At first, I was running into the same problems as Now in Rio. I was writing articles and spending money but wasn't making money myself. I was supplementing my income with copywriting. In late 2022, I started working for Shelley Marmour, the affiliate marketing queen, and everything changed for my travel blogs.
As I started to work on her blogs, she was also teaching me all her techniques and secrets. But it wasn't only her techniques that turned it around for me; it was her attitude. She always says I'm not special. If I can do it, you can too. And I started to believe it.
I started to implement her techniques and switched my mindset with my websites. I stopped looking at my websites as a passion project and instead started to treat them like a business.
And things began to change for me radically.
I went from earning a couple hundred bucks from my blogs to earning thousands in just a few months.
That was my aha moment when I realized that this was indeed possible, and I could make multiple six figures from my blogs, and that is what I am working towards.
How Much She's Earning
I'm earning around $5,000 per month with my blogs, mostly Now in Portugal, as I am focusing on pushing that blog first before turning my attention to Now in Rio.
All of that income, at the moment, is affiliate marketing income. I hope to get into Mediavine soon.
I supplement that income with copywriting and extra work. I have a professional website (Yvonne Ivanescu) where I write articles, host webinars, and offer courses on blogging and copywriting.
I earn around $3,000 for my additional work, which adds to my monthly income.
It didn't take me too long to reach that revenue level because I had already laid the groundwork. Now in Portugal and Now in Rio were already live for more than a year and had a decent DA with a good amount of backlinks.
So, I needed to start being more strategic regarding my articles. I began to focus on writing affiliate-focused articles in January 2023, and I passed the 5k mark in September 2023.
In terms of traffic, Now in Portugal had 33k unique visits in September 2023, and Now in Rio had 6k unique visits.

How much I work varies. In September and October, I didn't work much on my website because I was traveling; technically, I was working on it because I was traveling to gather information (and photos) for my website.
I hired someone to help me write content for Now in Portugal in September, so that has been amazing. Usually, I'll work around 5-10 hours per week on Now in Portugal, although after I return from a trip, it is generally more as I have a lot of content to create.
Her Main Marketing Strategy
My top marketing strategy? Hands down, it's buyer intent keyword research. This approach is about zeroing in on keywords indicating a user's purchase readiness.
It's not just about driving traffic, but qualified traffic—people who are moments away from buying.
With my blog Now in Portugal, the revenue surge came when I prioritized these high-intent keywords.
Despite my solid foundation with the blog's existing domain authority and backlinks, this laser-focused content strategy drove me past the 5k mark in just months.
In affiliate marketing, targeting readers at the peak of their buying journey is a game changer.
The Importance of SEO
SEO is super important for my business. Honestly, my blog relies entirely on organic search. I don't spend on ads or bother with social media.
Mostly, I look for keywords that are low competition but high search volume. Right now, I'm using KeySearch to help me out with that.
But it's not just about keywords.
Every article I put out there has a real purpose. I've got a specific goal in mind for each one, so there's a ton of strategy behind what might seem like another blog post.
Keyword Research
For keyword research, my go-to tool is KeySearch, although I also use RankIQ.
The process starts with me diving deep into potential keywords to gauge which ones I have a good shot at ranking for.
I'm not just randomly picking keywords; I study them.
Then, I look at what my competitors are up to—what keywords they're targeting and the kind of content they're churning out. It gives me a good sense of the playing field.
Before I even start writing, I nail down the article's purpose, sketch out an outline, and then dive back into KeySearch to dig up LSI (Latent Semantic Indexing) keywords and other related terms to sprinkle throughout my content.
I then write it with the help of ChatGPT. Edit it and then publish it.
Once it's published, I watch it through the rank-tracking feature in KeySearch. If it isn't ranking how I want it to after a few months, I'll go back in and try to update it and tweak it.
Link Building
Link building is super important for my blog. I'm currently into guest posting and occasionally responding to HARO queries, though I'm still gauging its effectiveness.
I'm also active in Facebook groups; they're gold mines for opportunities. Sometimes, members seek guest post contributors or share other valuable link-building chances. It's all about staying connected and grabbing those chances.
But remember, above all else, creating great content is the best way to get links. I've gotten a lot of backlinks from people who found my content super helpful.
Her Content Creation Process
My content creation revolves around crafting detailed, long-form articles catering to every traveler's journey phase. The emphasis is mainly on pinpointing keywords that give me a good shot at ranking on the first page of Google.
Additionally, ChatGPT has been a game-changer for me. I lean on AI to assist with content creation, research, outlining, and so much more. Using it every day has helped improve my blog in many ways.
Currently, Now in Portugal boasts 61 articles, while Now in Rio has 21. However, I'm in the thick of revamping almost all the articles on Now in Rio. A lot has evolved in the SEO world since 2016, and I'm ensuring the content stays updated and relevant.
Yvonne's Email List
I have an email list, but I don't think I've taken advantage of it yet. The plan is to sign up for ConvertKit and create an email marketing strategy by offering a freebie for people to sign up.
At the moment I have around 300 people on my list.
Her Favorite Resources
I think one of the most essential things that Shelley taught me is that the information you need to up-level yourself isn't often found online; you need to pay for it.
You should use resources to get a good foundation but then pay for courses or coaching from a professional who has done it (and can show you the proof) to take you to where you want to go.
Surrounding yourself with people who've done it was a game-changer for me.
Her Go-To Tools
My main tools are as follows:
Mailtrack: This is a pretty affordable tool that allows you to see when people are opening and clicking on links in your email. I use this when I pitch to brands, hotels, and businesses.
I like to see if people are receiving my emails and if they are clicking around. So for example, if I see someone is opening the email a lot but hasn't answered me yet, I'll send a follow-up. Or if I see someone hasn't opened my email in a week, I'll double check if it's the right email.
ChatGPT: I use this for everything. For my blog writing, sometimes I get stuck, so I ask ChatGPT to re-write some of my paragraphs to make them sound better or to complete sentences when I feel stuck.
If I need to send an email but want it to sound more professional, I ask ChatGPT to help. Outlines, questions and answers, grammar checks, adding keywords—I use this tool to really help 10x my content output.
RankIQ and KeySearch: Both of these are keyword research tools. RankIQ is a little easier because it provides you with the keyword, the LSIs, and even has a content section where you can add your article and it will let you know which LSIs you've missed.
For KeySearch, I use the ranking tracking, keyword research, and content assistant features to help make sure I've covered all the keywords I need to cover plus the word length.
Canva: I have the pro version and I use this to help me find images and create videos and photos. For anything to do with visuals, I use Canva.
Her Biggest Challenge
The biggest hurdle in growing my business has been managing my time and keeping my motivation alive.
Also, figuring out how to make money from it was a tough nut to crack. I invested years of time and finances into blogs that didn't bring in a dime.
It was challenging to shift my mindset to treat this as a genuine business and approach it with that lens.
Her Greatest Accomplishment
My proudest moment as an entrepreneur? Breaking the 5k barrier. It was eye-opening, confirming that success is possible. Whenever I'd hear bloggers talking about their 6 figure incomes, I'd often just roll my eyes. I never really believed it.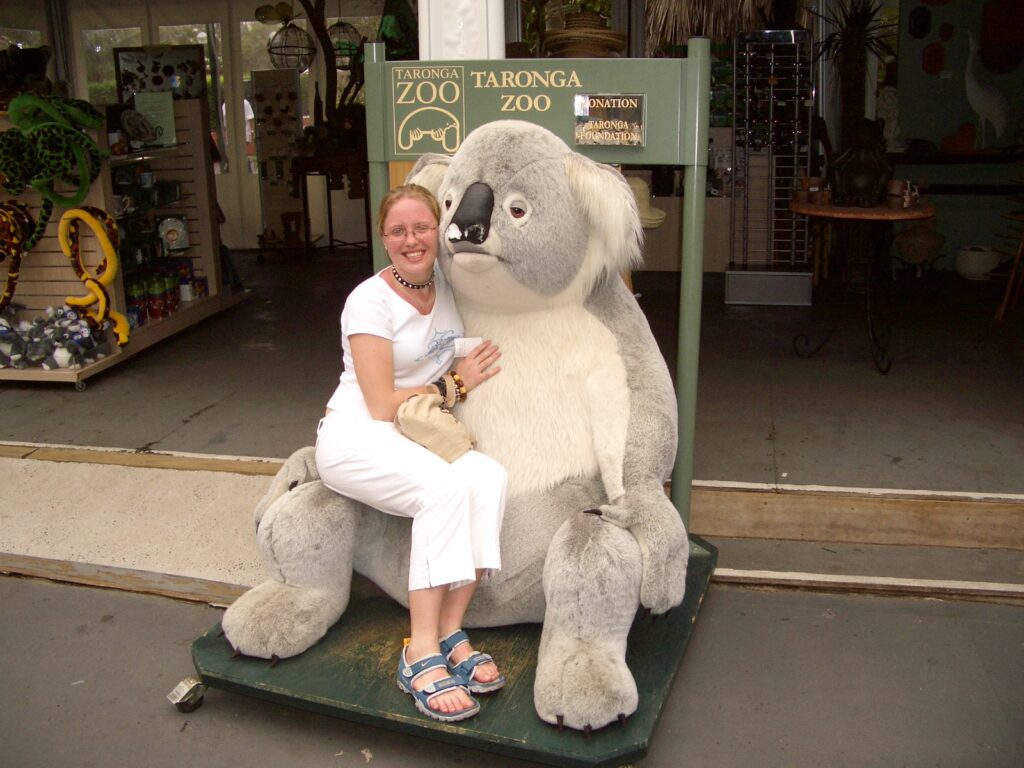 But hitting that milestone changed my perspective.
It made me realize that if I can get to 5k, then aiming for 10k, or even 20k per month, isn't out of reach. It feels like this is just the beginning of an epic journey.
What She Wishes She Knew When She Started
It's also crucial to surround yourself with people who aren't just talking the talk but are making it happen.
And don't shy away from investing in the right courses; they can be the bridge to where you want to be.
Her Main Mistake
My most significant mistake was simply doing what I wanted to do.
My blogs didn't take off initially because I was writing about topics that interested me without considering my target audience or understanding the traveler's buyer journey.
I lacked a clear strategy.
Sure, I used SEO, but without a solid plan, it didn't fully serve its purpose. Shifting to a more strategic mindset was the turning point for me.
Her Advice for Other Entrepreneurs
For me, everything shifted when I crossed paths with Shelley.
Seeing her succeed and hearing her say that anyone could achieve what she did made me think, "If she can do it, why can't I?"
Surrounding yourself with individuals who are living proof of success can truly transform your perspective. These people make the impossible feel possible.
Want to learn step-by-step how I built my Niche Site Empire up to a full-time income?
Yes! I Love to Learn
Learn How I Built My Niche Site Empire to a Full-time Income
How to Pick the Right Keywords at the START, and avoid the losers
How to Scale and Outsource 90% of the Work, Allowing Your Empire to GROW Without You
How to Build a Site That Gets REAL TRAFFIC FROM GOOGLE (every. single. day.)
Subscribe to the Niche Pursuits Newsletter delivered with value 3X per week