5+ YouTube Shorts Monetization Tips You'll Love
When you buy something through one of the links on our site, we may earn an affiliate commission.
YouTube Shorts is a relatively new feature of the popular video-sharing platform. YouTube shorts monetization is designed to compete with TikTok's short-form video content.
This allows you to have an additional income stream and reach a wider audience.
But what does it take to get started with YouTube shorts monetization?
To help answer this question, let's look at how to turn views into profits on YouTube Shorts:
YouTube Shorts Monetization 101
Ready to get started? Let's learn how to monetize YouTube shorts and clarify the program's rules.
Repurpose Your Videos Into Shorts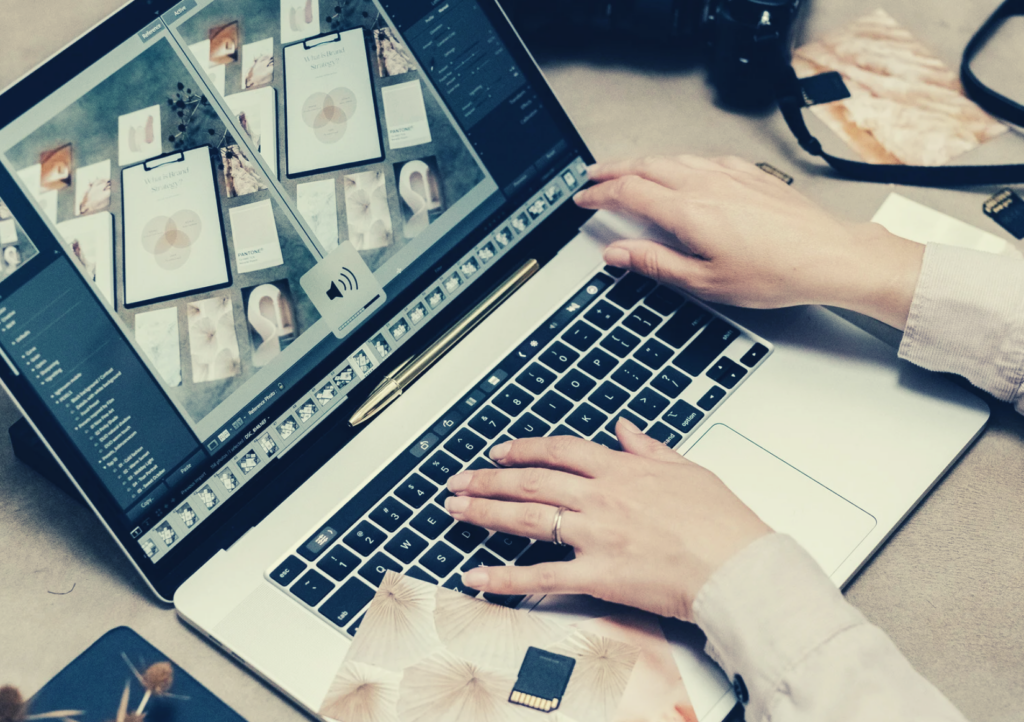 Since you probably already have a YouTube account with videos uploaded, your next step is to repurpose videos on your YouTube channel by shortening them.
This process involves condensing your long-form videos into engaging, bite-sized content that fits the YouTube Shorts format - vertical videos of up to 60 seconds.
YouTube tools can be invaluable in this process, and one of the best is TubeBuddy. Not only does it excel in keyword research and optimization, but it also features a specific tool to help you identify your best potential content for YouTube Shorts.
Here's a great TubeBuddy review where you can learn more.
Note: Don't simply share reposted content. Make sure that it still comes off as original and interesting, offering something new to your viewers.
Can I Make Money With YouTube Shorts?
You can absolutely earn revenue share with this program, as the YouTube studio wants its creators to produce a "shorts feed" and is willing to compensate for this.
Creators can monetize YouTube Shorts with just 1,000 subscribers, but you'll need either ten million Shorts views in the last 90 days or 4,000 valid public watch hours on your main feed from the past year.
Additionally, you must have uploaded at least three public videos in the last 90 days. Upon meeting these criteria, you can earn 45% of the ad revenue from a fund called the Creator Pool, with the remaining earnings claimed by YouTube.
Want some clarification on these details? Check out this YouTube Shorts Fund video.
How Does It Work?
The Shorts ad revenue model is unique and involves pooling Shorts feed ad revenue each month, calculating a Creator Pool based on views and music usage.
When Youtube shorts creators upload a Short without any music, all the revenue generated from its views contributes to the Creator Pool.
However, if a Short includes music, the revenue generated is divided between the Creator Pool and music partners depending on the number of tracks used.
For instance, if a Short contains one music track, the revenue will be evenly split between the Creator Pool and music licensing. If two tracks are used, the Creator Pool receives a third of the revenue, while two-thirds are allocated for music licensing.
It can be hard to keep track of this revenue-sharing model, so take a look at your account for clarity. Earnings and performance can be viewed in the YouTube Studio Analytics.
Program Rules and Regulations
Shorts creators put a lot of effort into making quality clips, so it's important to adhere to these key steps to make sure you're legitimate in the eyes of YouTube and will earn from every view:
Ensure your content aligns with YouTube's Advertiser-Friendly Content Guidelines.
Don't incorporate unaltered footage from films or TV series without the necessary rights.
Avoid repurposing another creator's work unless you're providing a fresh viewpoint or significantly transforming the content.
Steer clear of purchasing automated or counterfeit views as they violate YouTube's policies.
Turning on YouTube Shorts Monetization
If you have agreed to the most recent terms and conditions on YouTube, your YouTube Shorts is already set up for monetization.
In case you overlooked this update, you may need to navigate to YouTube Studio via your web browser and go ahead and accept the new terms.
Make sure to take this extra step and visit the YouTube studio. You can't join in on this revenue-sharing model for shorts that have views before excepting the newest terms.
How Much Money Can I Make With YouTube Shorts?
The exact earnings from YouTube Shorts monetization remain unclear. There isn't an established formula that equates to a specific amount per 1,000 views.
Some have speculated the rate to be roughly $0.04 per 1,000 views, but YouTube has not confirmed this.
The revenue you do acquire will be 45% of the total income, following YouTube's standard ad revenue sharing model. As mentioned above, if you're using music in your Shorts, the revenue will be split between you and the music partner to cover music licensing costs.
As of now, it's considered very hard to make a substantial amount of money through the shorts feed.
It's not to say that it's impossible. But it requires a very large amount of views and a high video performance to earn income-replacing money.
This newer revenue-sharing model is best used to supplement your current YouTube account income. Think of it as a tool in your business toolbox to reach a wider, more diverse audience.
Additional Ways to Monetize Your YouTube Channel
How much money can you make on YouTube? Plenty - if you diversify with the following options:
Here are some additional ways to generate income on YouTube:
Revenue Share: Join the YouTube Partner Program and earn a share of the ad revenue generated by your videos.
Ad Revenue: Enable ads on your videos to earn ad revenue. This applies to both short and long-form video monetization.
Music Tracks: If you have rights to intellectual property for music tracks, you can monetize them on YouTube.
AdSense Account: Link your YouTube account to an AdSense account to earn money from ads appearing on your videos.
Affiliate Marketing: Promote products and services through affiliate links to earn commission on sales.
Sponsorships: Seek sponsors and collaborate with brands for sponsored videos.
Creating a well-crafted "marketing mix" of income streams is a great way to diversify your YouTube earnings.
We suggest you look into each of these options. Then decide which ones best fit your own personal approach to making money on the platform.
Tips and Tricks for Making Money With YouTube Shorts
Learning the structure of the YouTube shorts program is only half the battle. You'll have to create original and exclusive content that your subscribers eat up and stay consistent in order to see real funds.
Here are a few of the top principles when it comes to creating short videos that are worthy of earning money:
1. Post Consistently
The best way to make money on YouTube, in or out of the shorts creators' program, is to stay consistent.
Maybe you don't have the bandwidth to create a long-form video and 3 repurposed shorts videos every day.
That's ok; most content creators don't have that kind of time either!
Instead, focus on showing up to whatever amount of content you can manage and stick to that schedule. Whether it's one post per week, every other day, or even once a month. Just make sure you stay consistent with your posting frequency.
The partner program will then see that you're someone who takes their content seriously. YouTube will then reward you with associated revenue accordingly.
2. Aim for High-Quality Shorts
YouTube shorts are up to 60 seconds long. So it's important that you make a great impression in that brief time.
When choosing unedited clips, find something that stands out or makes an emotional connection with your audience.
You'll also want to make sure that your short-form content has a clear story or theme in it. This helps viewers to engage with the content more easily and understand the purpose of your short.
Here are a few additional points to keep in mind that will increase channel memberships:
Up your recording game: Invest in a good microphone and recording equipment to make sure your audio is up to par. A gimbal is also a smart tool that can help stabilize and improve the visuals of your video.
Play around with themes: Pick topics that will be interesting to your viewers, like behind-the-scenes footage, quick tips, or how-to guides.
Feature collaborations: Connect with other content creators and do shout-outs or interviews. This will increase your exposure while allowing you to help out with monetizing creators you like.
Add music, subtitles, and effects: Customize your short with a catchy soundtrack and some graphic effects such as super stickers.
Use external editing programs: While there are some very helpful editing features in the YouTube studio, you may want to enlist the help of a full-suite editor to get the most out of your videos.
These tips are just scratching the surface when it comes to making money on YouTube Shorts. Take some time to pick and choose quality enhancers that will help you make more money on YouTube.
3. Engage with Your Viewers
YouTube is an exceptional platform because viewers have the unique ability to comment on shorts and engage with the creators they love.
And when you take the time to respond to their comments or even mention them in your videos directly, they will become more invested in your content.
You can also engage your audience by directly asking them questions.
For example, you can answer viewer questions, host a Q&A session, or start a challenge on your page that encourages viewers to submit their own videos.
4. Track Your Analytics
It's hard to know where to go with your channel if you don't know where you've been. Analyzing your short and long-form content will help creators understand what works best and which tactics to focus on.
Your YouTube analytics can give you a ton of valuable data that helps you track how well each video performs, including:
How many views the video got
The average view duration
How many subscribers you've gained or lost
The average watch time
What the engagement rate is for each video.
Use this data to plan future videos and campaigns to help you make more money on YouTube.
5. Adapt to New Programs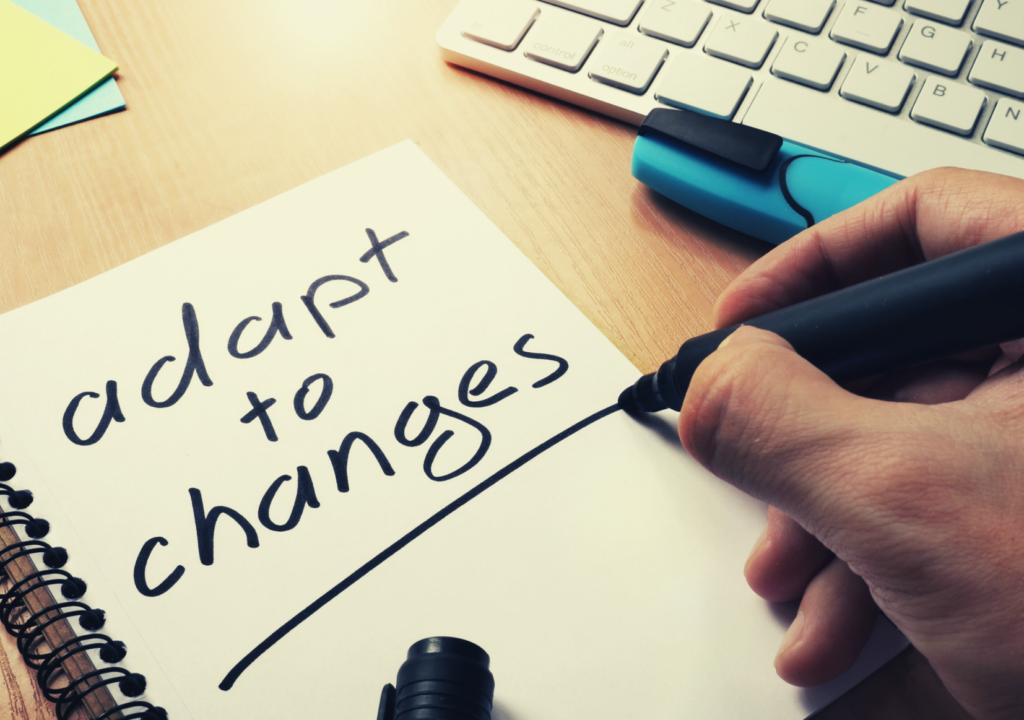 Finally, it's important to stay flexible when it comes to the YouTube Partner Program. YouTube is, after all, a technology hub, and a new revenue-sharing model is always right around the corner.
And if you're not keeping up with the latest changes, you'll miss out on potential income streams.
As a hypothetical example, let's say YouTube changes the requirement for a revenue program from 1,000 subscribers to 10,000 subscribers. In this case, you need to be open to increasing the number of new visitors to your channel by getting savvy with marketing, implementing SEO, and nurturing your YouTube channel with other outreach methods such as email.
By staying up-to-date with the latest trends and programs available, you'll be able to maximize your income potential and make the most money possible on YouTube or any other platform.
Final Thoughts: YouTube Shorts Monetization
As a creator, joining the YouTube Partner Program can unlock new revenue-sharing opportunities, especially for those focusing on short-form content.
By reaching the milestone of 1,000 subscribers, you can start monetizing your Shorts and tap into the YouTube Shorts Fund, a unique creator pool designed to reward Shorts creators.
This new ad revenue-sharing model, combined with the potential earnings from the Shorts feed ads, provides an exciting avenue for creators to earn money from both their long and short-form content.
So go ahead and start creating those shorts! You never know what kind of revenue-sharing luck you may have down the line.
Check out our article on ChatGPT for YouTubers for more ways to stay ahead of the game when it comes to making money as a creator.
Want to learn step-by-step how I built my Niche Site Empire up to a full-time income?
Yes! I Love to Learn
Learn How I Built My Niche Site Empire to a Full-time Income
How to Pick the Right Keywords at the START, and avoid the losers
How to Scale and Outsource 90% of the Work, Allowing Your Empire to GROW Without You
How to Build a Site That Gets REAL TRAFFIC FROM GOOGLE (every. single. day.)
Subscribe to the Niche Pursuits Newsletter delivered with value 3X per week