1,501 Perfect Print Shop Name Ideas to Create More Customers
When you buy something through one of the links on our site, we may earn an affiliate commission.
Unlock the door to your print shop business success with a name that speaks volumes! We've curated a dynamic list of captivating print shop name ideas, designed to spark your creative genius. We'll also equip you with the essential do's and don'ts of naming your business, ensuring your brand shines in a sea of competition.
Discover the secrets to crafting a name that captivates your audience, exudes professionalism, and leaves a lasting impression. Whether you're just starting your venture or considering a rebrand, this is your roadmap to a name that will make your print shop business unforgettable!
3D Print Shop Name Ideas
PrintCrafters
ProtoPixel Printworks
Maker's Delight
PrintPro Creations
TechTinker 3D
PrintWave Innovations
SculpturePrints
PrecisionPrint Labs
PrintMaster Creators
BuildBot Studios
3D Innovate Creations
PrintPalace Pro
MakerMasters 3D
PrintGenius Workshop
DesignPrint Forge
Crafted Dimensions
PrintPerfection Studio
Think3D Print Lab
PrintCraft Pro
Imprint Wizards
SculptPrint Solutions
DigitalCraftsmen
PrintFusion Creations
3D Alchemy Studio
Blueprint Brilliance
CreatePrint Hub
ShapeShift Studio
PrintPioneers
ProtoArtistry 3D
Dimensional Dreams
PrintHub Creators
CraftyPrint Guild
PrintMasters Workshop
InnovateCrafters
3D Imagine Creations
PrintEvolve Studio
SculptureSage 3D
PrecisionPrint Pro
MakerTech Marvels
DesignVoyage Studios
PrintWhiz Creations
PrintSculpt Innovations
ThinkCraft Creators
PrintMakers Haven
Blueprinted Brilliance
PrintCrafted Hub
ShapeCreate Studio
PrintFusion Forge
3D Artisan Atelier
ProtoPrint Palace
Imagine3D Labs
SculptureCraft Pro
PrintCrafted Pioneers
DesignForge Innovators
PrintWizards Workshop
InnovatePrint Studio
Maker's Canvas
PrintSculpt Creations
TechCraft Guild
PrecisionPrint Innovations
CreatePrint Creators
DimensionCraft Studio
PrintArtistry Lab
Blueprinted Creations
Crafted3D Hub
PrintGenius Guild
ShapePrint Studio
PrintCrafted Innovators
3D Design Vision
SculptureSculpt Creations
ImagineCraft Innovations
PrintCrafted Masters
Blueprinted Workshop
PrintFusion Forge
InnovateSculpt Studio
Catchy Names
PrintWonders
PixelPerfect Prints
PrintVoyage Express
ColorCanvas Creations
PrintMagic Masters
GraphicGlow Studio
PrintWhisper Creations
SpeedyPrint Solutions
VisualVibe Print Shop
PrintPulse Innovations
ArtistryInk Studios
PrintFinesse Express
PrintMosaic Studio
SparkPrint Studios
ChromaCraft Creations
PrintXpress Innovators
CreativePalette Prints
PrintSymphony Studio
ColorSplash Creators
PrintFusionXpress
ExpressPrint Elegance
CraftyChroma Creations
PrintCrafty Express
DesignInfinite Prints
ColorCanvas Expressions
PrintPerk Studio
PrintFlow Innovations
VisualVista Print Shop
SpeedySpectrum Studios
PrintGleam Creations
ArtistryAllure Prints
PrintVerse Studio
GraphicGroove Innovators
ColorPrint Canvas
PrintHarmony Creations
PixelCraft Express
ChromaWave Studios
PrintFinesseXpress
ColorSculpt Creators
PrintEpic Innovations
ExpressPrint Aesthetics
CraftyCanvas Studio
PrintMosaicXpress
SparkPrint Creations
PrintVisual Express
PrintGlow Innovations
ArtistrySpectrum Studio
PrintRhapsody Creations
ColorFusionXpress
GraphicGrace Prints
DesignSculpt Innovators
PrintEleganceXpress
PrintCanvas Expressions
ColorHarmony Creators
PrintGlimpse Studio
SpeedySculpt Studios
ChromaCraftXpress
PixelPrint Elegance
PrintWave Express
VisualPrint Innovations
ArtistryAvenue Prints
PrintMajesty Creations
GraphicVivid Studio
PrintSymphonyXpress
ColorGleam Creators
PrintXpress Aesthetics
PrintVibrance Studios
DesignEclipse Innovators
PrintRendition Express
ColorSculptXpress
PixelPalette Creations
PrintFusionVibe
ChromaCharm Innovations
ArtistryFinesse Studio
PrintCraze Express
Clever Name Ideas
PrintIQ Studio
GraphicGenius Pro
CraftyColor Creations
ExpressPrint Precision
ArtfulPrint Alchemy
PixelPioneers Hub
PrintSculpt Savvy
ColorCrafted Dreams
InkInnovation Studio
DesignDynamo Prints
PrintWhisper Wizards
ProdigyPrint Palace
PrintEuphoria Creations
VisionaryInk Studio
MasterpiecePrints
CleverCanvas Creators
PrintMinds Workshop
ArtistryAxiom Studio
QuantumPrint Quarters
CraftyCircuit Creations
PrintSavvy Solutions
PrecisionInk Express
GraphicGuru Guild
PrintPolish Pro
PrintVortex Innovations
ImprintIntelligence Studio
CraftyCreations Co.
PrintBrilliant Atelier
GeniusGlyphics Studio
ChromaCraftsmen
DesignDazzle Prints
PrintWhisper Wizards
ProdigyPrint Platform
ColorCanvas Collective
PrintEngine Innovators
ArtistryAura Studio
PixelPrecision Prints
PrintSculpt Pros
CleverInk Creations
ImprintImpulse Studio
QuantumQuality Quarters
GraphicGravity Studio
PrintPerfection Pros
ArtistryArtisan Atelier
CraftyCubics Creations
PrintVivid Vault
PrecisionPrint Paradigm
ChromaCrafter Innovations
DesignDexterity Prints
PrintEclipse Escapade
ImprintIntegrity Studio
CraftyCurio Co.
QuantumQuill Quarters
PrintCrafty Collective
ArtistryAsylum Studio
PixelPerfection Palace
PrintSculpt Signature
CleverCanvas Creations
GeniusGlyphic Guild
PrintPolish Pros
ChromaChampion Creations
DesignDabble Prints
PrintWhirlwind Wizards
QuantumQuorum Quarters
GraphicGleam Studio
ArtistryArkane Atelier
CraftyCarve Creations
PrintVersatility Vault
PrecisionPrint Paragon
CleverCraftsman Creations
ImprintAlchemy Studio
PrintCanvas Cognoscenti
QuantumQuest Quarters
ArtistryApex Studio
PixelParadigm Prints
Cool Names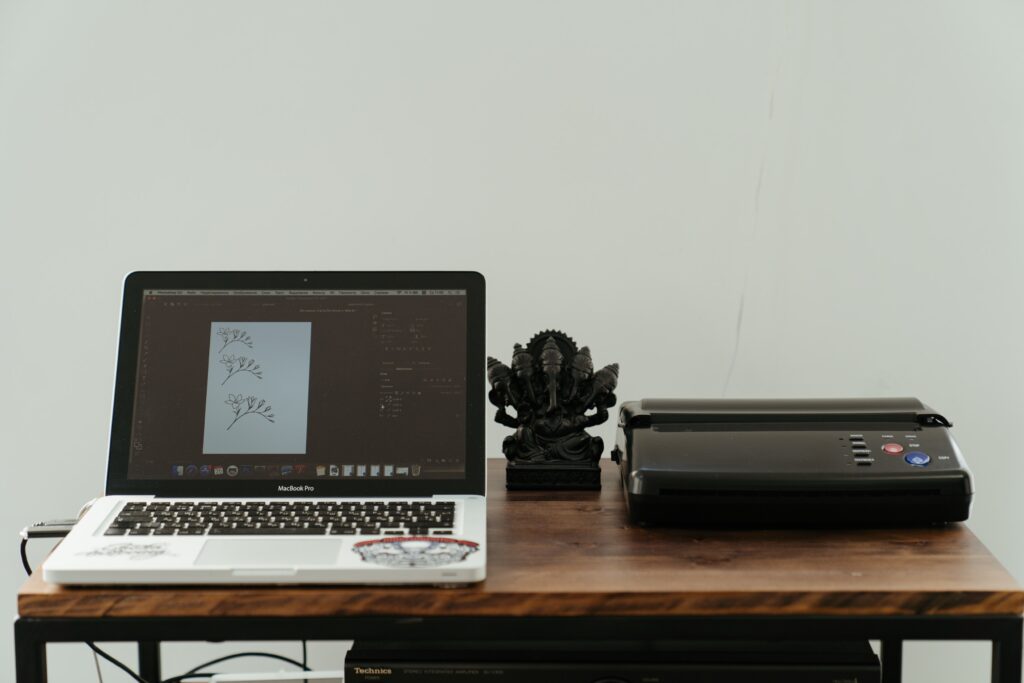 PrintMasters Cool
ChromaWave Studio
PrintSavvy Creations
ArtistryAces Print Shop
GraphicZen Hub
InkInnovators Collective
PrintFusion Xperience
PixelPrint Paradigm
DesignDynamo Studios
CraftyCanvas Co.
ExpressPrint Excellence
ColorCraftsmen Creations
PrintWizards Workshop
PrecisionInk Palace
ImprintAlchemy Innovations
ArtistryArcade Studio
QuantumPrint Quest
GraphicGalaxy Creations
PrintVoyage Ventures
ChromaCrafted Studio
PrintPerfection Xpress
CleverInk Innovators
ArtistryAxis Prints
CraftyCatalyst Creations
PixelPerfect Pro
PrintSynergy Studios
CoolCanvas Collective
DesignDreamscape Print Shop
CraftyCanvas Cove
ExpressPrint Elegance
ColorCascade Creations
PrintMasters Matrix
GraphicGroove Studio
PrintPolish Prodigy
ImprintInfinite Innovations
ArtistryArena Atelier
QuantumPrint Quirk
CraftyCubism Creations
PrecisionPrint Paradiso
PrintGleamXpress
ChromaCharm Studio
PixelPrint Possibilities
ArtistryAxiom Prints
CoolCanvas Creations
DesignDynamo Dreams
CraftyCircuit Co.
ExpressPrint Eureka
PrintWhisperXpress
QuantumQuill Creations
GraphicGlow Genius
PrintElegance Escapade
ImprintIntegrity Innovations
ArtistryArtisan Arena
PrecisionPrint Pinnacle
ChromaCrafterXpress
CraftyCreativity Cove
PixelPerfection Pros
PrintSculpture Studio
CoolCanvas Collectives
DesignDabble Dreams
PrintWhirlwind Xperts
QuantumQuorum Quirk
GraphicGleam Guild
ArtistryArkane Arena
PrecisionPrint Perfection
CraftyCurves Creations
PixelPerfection Palace
PrintVersatile Ventures
CoolCanvas Coolest
ImprintAlchemyXpress
QuantumQuest Quarters
ArtistryApex Atelier
PrintRenaissance Studio
ChromaCraftXtreme
GraphicZenith Creations
Creative Print Shop Name Ideas
PrintCrafted Wonders
ChromaFusion Studios
GraphicInk Innovations
PixelCanvas Creations
DesignSculptXpress
CraftyColor Spectrum
ExpressPrint Prodigy
ArtistryAlchemy Atelier
QuantumPrint Quest
PrintZenith Creators
ChromaVibrance Studio
PrecisionPrint Dreams
ImprintInfinite Innovators
ArtistryArena Express
PixelPerfect Paradigm
FreshCanvas Collective
GraphicGroove Genius
PrintPinnacle Pro
DesignDreamscape Cove
CraftyCanvas Collective
ExpressPrint Elegance
ColorCascade Creations
PrintSynergyXpress
QuantumQuill Guild
ArtistryAxis Atelier
ChromaCharm Creations
PrecisionPrint Paradise
ImprintAlchemyXpress
GraphicGalaxy Studio
PrintRenaissance Pro
PixelPrint Palace
InspiredCanvas Dreams
DesignDynamo Studios
CraftyCatalyst Cove
ExpressPrint Excellence
ColorCanvas Creations
PrintWhisper Innovations
QuantumQuirk Creations
ArtistryArtisan Atelier
CreativePrint Perfection
ChromaCraft Innovators
PixelPerfection Palace
CraftyCreativity Cove
PrintSculpture Studio
CanvasCool Collectives
DesignDabble Innovations
GraphicGleam Guild
PrintVersatile Ventures
QuantumQuest Cove
ArtistryAxiom Atelier
PrecisionPrint Paradigm
ChromaCraftXtreme
PixelPerfection Prodigy
ImprintAlchemyXpress
CraftyCurves Creations
PrintEnigma Studios
FreshCanvas Cove
DesignDabble Dreams
GraphicGlow Genius
QuantumQuill Dreamscape
ArtistryArkane Arena
PrintElysiumXpress
ChromaCraft Innovations
PrecisionPrint Pathway
PixelPerfection Place
CraftyPrint Circuit
ImprintAlchemy Atelier
QuantumPrint Quirk
ArtistryApex Arena
CreativeCanvas Cove
PrintRenaissanceXpress
DesignDynamo Dreams
GraphicZenith Creations
QuantumQuill Studio
ChromaCraftsmen Innovators
Cute Names
PrintyPaws Studio
ColorCuddle Creations
TinyPrints & Co.
PrintBlossom Boutique
WhimsiPrint Workshop
DoodlePrint Delight
PrintyWinks Studio
SweetPixel Prints
ArtfulAntics Print Shop
CharmingCanvas Creations
PrintyPetal Studio
PurrfectPrints & More
PrintyWhiskers Workshop
LittleImpressions
PrintyPanda Prints
BittyBrush Studio
PrintyFlutter Creations
CuddlyPrint Cove
PrintyCritters Workshop
MiniMasterpieces
PrintyPebbles Studio
SnugglePrints & Co.
PocketPrint Paradise
PrintyTwinkles Creations
TinyPrint Treasures
PrintyPixie Studio
PetalPrints & More
PrintyFairy Workshop
MiniMarvels Prints
CraftyCubs Creations
PrintyScribbles Studio
BabyPrints & Co.
PrintyRainbow Dreams
TinyTouch Print Shop
PrintyBeary Creations
DaintyPrints Workshop
PrintyCharm Studio
MiniMunchkin Prints
PrintyButterfly Cove
FuzzyPrint Fancies
PrintyLittle Paws Studio
SweetiePrints & Co.
TinyArtisans Creations
PrintyDoodles Workshop
CuddleBug Prints
PrintySprout Studio
WhiskerPrints & More
PetitePrint Paradise
PrintyGiggles Creations
CraftyCritters Workshop
PrintyTidbits Studio
MiniMasterminds Prints
PrintyWonders Workshop
LittlePawPrints & Co.
PrintyPetal Dreams
PocketPalette Creations
PrintyGlimmers Studio
TeenyPrint Treasures
PrintyPanda Cove
BittyPrint Delight
PrintyWhispers Workshop
DoodleDarlings Prints
PrintySprites Studio
WhiskerWonders & Co.
Pint-sized Print Paradise
PrintySprites Creations
MiniMonet Prints
PrintyDaisy Dreams
CraftyChirps Workshop
PrintyLittleLeaf Studio
SweetPrints & Tidbits
TinyTrinket Creations
PrintyButterfly Dreams
DaintyDoodles Prints
PrintyWink Workshop
Digital Print Shop Name Ideas
Digital Delight Prints
PrintTech Masters
PixelPrint Pros
DigitalDreamScape Studio
Ink Innovators
PrintXcellence Creations
Digital Dazzle Studio
Precision Pixels Print Shop
PrintTech Titans
Digital Design Dynamo
PixelPerfection Print Hub
PrintTech Pioneers
DigitalCrafty Creations
PrintVivid Vortex
InkEclipse Innovations
ColorCanvas Digital
PrintTech Triumph
Digital Visionaries
PixelPrint Pathway
PrintTech Creators
InkFusion Studios
Digital Artistry Atelier
PrintTech Paradigm
ColorSculpt Digital
PrintTech Express
InkGenius Graphics
Digital Impressions Studio
PixelPrint Wizards
PrintTech Innovate
Artistic Ink Digital
PrintTech Dreams
InkCraft Creations
Digital Mastery Studio
PrintTech Perfection
PixelPrint Evolution
InkSynergy Innovations
Digital Canvas Collective
PrintTech Ventures
ColorPrint Pros
Digital Design Dynasty
PrintTech Precision
PixelPerfection Masters
InkFusion Innovators
DigitalCraft Cove
PrintTech Pioneers
Artistic Impressions Digital
PrintTech Odyssey
InkGenius Creations
Digital Marvel Studio
PixelPrint Pathfinders
PrintTech Dreamscape
InkArtistry Innovations
Digital Design Dynamics
PrintTech Triumph
ColorSculpt Studio
DigitalArtistry Express
PixelPrint Architects
PrintTech Innovate
InkCrafty Creations
DigitalCanvas Dreams
PrintTech Paradigm
Digital Pixel Pathway
Digital Mastery Express
PixelPerfection Print Hub
PrintTech Pros
ArtisticInk Visionaries
PrintTech Precision
DigitalDreamScape Creations
InkGenius Studios
Digital Crafted Atelier
PrintTech Triumph
ColorPrint Pros
Digital Visionary Studio
PrintTech Innovators
PixelPrint Odyssey
Flexography Print Shop Names
FlexoFinesse Creations
PrecisionFlexo Pros
ColorWave Print Shop
FlexoCraft Innovators
FlexoArtistry Atelier
GraphicGleam Flexo
PrintFlexo Mastery
FlexoTech Titans
ChromaFlexo Studios
FlexoPerfection Creations
FlexoXpress Innovations
PrintFlexo Pioneers
FlexoCrafty Creations
ColorEdge Flexo
PrintFlexo Triumph
FlexoVisionaries
PrecisionFlexo Pathway
FlexoInk Innovators
FlexoDesign Dynamics
ChromaPrint Tech
FlexoPrecision Studio
PrintFlexo Innovate
InkMasters Flexo
FlexoArtistry Express
FlexoGenius Graphics
PrecisionPrint Tech
FlexoDesign Dynasty
FlexoTech Triumph
ColorEdge Studios
PrintFlexo Pros
FlexoCraft Cove
FlexoMastery Studio
PrintFlexo Precision
ChromaFlexo Masters
FlexoPerfection Innovate
FlexoVision Innovators
PrecisionFlexo Pathfinders
FlexoCraft Creations
ColorPrint Flexo
PrintFlexo Triumph
FlexoDesign Dynamics
FlexoInk Innovate
FlexoPrecision Creations
FlexoArtistry Atelier
FlexoGenius Print Shop
ChromaFlexo Innovators
FlexoTech Titans
FlexoCrafty Cove
FlexoMasters Studio
PrecisionPrint Innovations
FlexoXpress Express
FlexoPerfection Studio
ColorWave Flexo
FlexoDesign Dynasty
FlexoCraft Innovate
FlexoVisionary Studio
PrintFlexo Pioneers
ChromaPrint Tech
FlexoPrecision Innovations
FlexoArtistry Express
FlexoGenius Graphics
PrecisionFlexo Tech
FlexoDesign Dynamics
FlexoTech Triumph
ColorEdge Flexo
FlexoCraft Cove
PrintFlexo Innovations
FlexoMastery Atelier
FlexoPerfection Creations
ChromaFlexo Studios
FlexoVision Innovate
FlexoArtistry Pathfinders
PrecisionPrint Tech
FlexoDesign Dynasty
FlexoGenius Innovators
Funny Name Ideas
Inkredible Laughs Print Shop
Printy McPrintface
ChucklePrint Studios
GiggleGraphics Galore
LaughingPixels Workshop
Print-a-Lot-a-Laughs
Jokes & Prints Junction
PunnyPrint Productions
WittyPrint Wizards
WhimsiPrint Whiz
GagGraphics & Co.
HahaPrint Headquarters
SillyScribbles Studio
PrintyPun Palace
ComicCanvas Creations
LaughLines Print Shop
ChuckleCraft Cove
PrintyJokester Studio
HilariousGraphics Hub
Punderful Prints & More
FunnyPrint Fiesta
GigglePalette Creations
PrintyComic Relief
SmilePixels Studio
QuipQuill Print Shop
LaughOutLoud Labs
CartoonCanvas Co.
PrintyGuffaw Grove
WhimsiPrint Whimsy
Giggles & Graphics
PunnyPrint Paradise
LaughingSculpt Studio
PrintyPunchline Prints
ComedyGraphics & Co.
HahaPrint Haven
GrinGraphix Guild
Punderful Palette Prints
FunnyPrint Frenzy
LightheartedLines Studio
ChuckleCraft Cove
PrintyJester's Junction
GagGraphics Gallery
WittyWidgets Workshop
SillyScribbles & More
HahaPrint Hootenanny
ComicCanvas Carnival
LaughLines & Graphics
QuipQuill Quest
LaughOutLoud Labs
GiggleCanvas Creations
PunnyPrint Playland
FunnyPrint Factory
PrintyGigglefest
ChuckleCraft Corner
GagGraphics Gala
WhimsiPrint Whirlwind
Punderful Print Party
LaughingPalette Studio
HahaPrint Hangout
CartoonCanvas Comedy
PrintyJokes & Graphics
ComedyCraft Cove
Giggles & Graphics Galore
PunnyPrint Playground
SillySculpt & More
LaughingLines Workshop
ChuckleQuill Creations
PrintyPun Palace
HilariousGraphics Haven
PrintyComic Capers
QuipQuill Quest
LaughOutLoud Lab
CartoonCanvas Carnival
GagGraphics Galore
WhimsiPrint Wonderland
Invitation Print Shop Name Ideas
InviteCraft Studios
Elegant Expressions Invitations
PrintPerfection Invites
Enchanting Elegance Prints
Artful Invites & Co.
InviteVogue Creations
WhimsiPrint Invitations
Delightful Designs Print Shop
InvitesInk Innovations
Creative CardCrafters
Chic Charm Invites
PrintCherish Studios
Precious Prints Invitations
InvitesInk Impressions
Graceful Greetings Prints
ArtistryAlcove Invites
ElegantEdge Creations
PrintPrestige Invitations
EnchantedExpressions Studio
InviteWhimsy Innovations
Stylish Stationery Studio
Dreamy Delights Invitations
PrintElegance Creations
Artful Allure Invites
Charming CardCrafters
InviteCrafty Cove
PrintWhisper Invitations
DelightfulDesign Innovations
Whimsical Wonders Prints
InvitesInk Elegance
ElegantExpressions Atelier
ClassyCard Creations
PrintGala Invitations
EnchantingEdge Studios
GracefulGreetings Innovations
ArtistryAlcove Prints
ElegantEdge Invitations
PrintPrestige Creations
PreciousPrints Studio
InviteWhimsy Impressions
StylishStationery Innovations
DreamyDelights Prints
PrintElegance Express
ArtfulAllure Invitations
CharmingCardCrafters
InviteCraft Cove
WhimsiPrint Whisper
DelightfulDesign Studio
WhimsicalWonders Invitations
InvitesInk Excellence
ElegantExpressions Impressions
ClassyCardCraft Creations
PrintGala Elegance
EnchantingEdge Invites
GracefulGreetings Prints
ArtistryAlcove Innovations
ElegantEdge Dreams
PreciousPrints Cove
StylishStationery Studio
DreamyDelights Invitations
PrintElegance Innovations
CharmingCardCraft Express
WhimsiPrint Whispers
InviteCraft Impressions
ElegantExpressions Excellence
DelightfulDesign Atelier
PrintPrestige Dreams
EnchantingEdge Invitations
ArtistryAlcove Creations
ClassyCardCraft Cove
GracefulGreetings Innovate
InvitationsByDesign Studio
DreamyDelights Studio
ElegantEdge Innovations
PreciousPrints Express
Large Format Printing Names
BigPrint Dreams
WideFormat Wizards
GrandGraphics Hub
MegaPrint Masters
LargeVision Studio
BigCanvas Creations
WidePrint Wonders
GiantGraphics Innovations
SupersizePrint Pro
XLPrint Excellence
MaxiPrint Marvels
GiganticGraphics Studio
JumboPrint Junction
LargeFormat Legends
KingSizePrint Creations
PrintGiant Innovate
OversizeCanvas Cove
LargePrint Vortex
GiantVisions Studio
WideWorldPrint Pros
MegaFormat Marvels
GigantoPrint Creations
LargeVision Innovations
MaxiPrint Mastery
ColossalCanvas Studio
XLPrint Express
BigFormat Brilliance
SupersizePrint Hub
JumboPrint Innovators
LargeDimension Creations
KingCanvas Studio
GiantGraphics Express
MaxiPrint Masters
GiganticPrint Innovate
PrintPinnacle Creations
LargeWorldStudio
WideVision Excellence
BigPrint Magnificence
MegaCanvas Masters
XLPrint Pros
GrandGraphics Innovations
MaxiPrint Express
GigantoPrint Creations
KingSizeCanvas Studio
BigVisions Innovate
WideFormat Wonders
GiantPrint Marvels
SupersizeCanvas Cove
JumboPrint Masters
ColossalPrint Creations
LargeDimension Express
MaxiFormat Innovations
WidePrint Wizards
GiganticGraphics Pro
BigPrint Innovate
KingCanvas Excellence
MegaPrint Marvels
XLFormat Legends
LargeVision Studio
SupersizePrint Innovations
GrandGraphics Creations
WideWorldPrint Cove
MaxiPrint Express
GiantPrint Masters
GigantoCanvas Innovate
BigDimension Creations
JumboPrint Studio
KingSizeGraphics Pro
LargeFormat Excellence
MegaVision Marvels
XLPrint Innovations
BigPrint Pros
WideWorldPrint Masters
ColossalCanvas Cove
XLPrint Excellence
Luxury Print Shop Name Ideas
OpulentPrint Creations
LuxeCraft Studios
PrestigePrint Pros
ElegantExpressions Prints
RegalArtistry & Co.
AffluencePrint Innovations
GildedGraphics Studio
RoyalPrint Elegance
ElysianInk Creations
ArtisanalLuxury Prints
PlatinumPalette Studio
LuxePrint Excellence
PrestigePrint Pioneers
EliteElegance Creations
GrandeurGraphics Hub
NoblePrint Atelier
LuxeLuminance Studio
RegalCraft Innovations
PoshPrint Paradigm
DivineDesign & Co.
OpulencePrint Masters
ArtfulAura Creations
RoyalExpressions Studio
PrestigeInk Innovate
ElysianElegance Prints
GildedGrandeur Creations
LuxePrint Visions
ElegantElite Studio
PrestigePalette Excellence
RegalArtisan Atelier
PlatinumPrint Pros
LuxeLuminary Innovations
GrandeurCraft Cove
AristocraticPrint Creations
PoshPalette Studio
NobleNiche Innovations
OpulentExpressions Elegance
DivineDesigns & More
LuxeLifestyle Prints
PrestigePrint Paradiso
LuxeLegacy Studio
RoyalRenaissance Studio
ArtfulAmbiance Innovations
GildedGlamour Graphics
RegalReverie Prints
LuxeLuminosity Atelier
PrestigePalette Creations
GrandeurExpressions Studio
OpulentOutlook Innovations
ElegantEnsemble Prints
NobleNiche Elegance
PlatinumPrint Prodigy
LuxeLegacy Creations
DivineDimensions Studio
PrestigeCraft Innovations
RegalRadiance Prints
AristocraticAura & Co.
GildedGlow Graphics
ArtisanalAesthetics Studio
ElegantEdge Atelier
OpulentArtistry Innovations
LuxeLiving Prints
RoyalRefinement Creations
PrestigePrint Masters
GrandeurGallery Studio
DivineDesign Dreams
PlatinumPalette Elegance
LuxeLifestyle Innovations
ElegantExpressions Atelier
RegalRenaissance Prints
OpulentOutlook Excellence
GildedGrandeur Creations
NobleNiche Studio
PrestigePrint Paradigm
ArtfulAmbiance Innovations
Print on Demand Name Ideas
Printify Pro
On-Demand Prints Hub
Instant Impressions
CustomPrint Creations
PrintQuick Studio
POD Print Perfection
FastFlex Printing
RapidPrint Resources
ExpressPrint Elegance
PrimePrint POD Pros
PrintEase Innovations
SpeedySculpt Prints
POD Pallete Studio
QuickCraft Creations
On-Demand Expressions
PrintSwift Studio
POD Dynamics
InstaPrint Innovations
SnapPrint Services
PrintEZ Perfection
PromptPrint Prodigy
CustomCraft Cove
POD Pinnacle Studio
QuickPrint Creations
PrintNow Pros
On-Demand Delights
PrintRapid Resources
POD Precision Prints
FastFlex Expressions
InstantImprint Innovations
SpeedySculpt Studio
PrintNook Creations
PODSwift Solutions
RapidPrint Resource Hub
ExpressPrint Excellence
PrintJoy Studio
QuickCraft Innovations
InstaPrint Perfection
Customized Expressions
SnapPrint Studios
PrintEZ Pros
On-Demand Oasis
PromptPrint Innovate
PrimePrint Cove
POD Delights Studio
QuickPrint Dynamics
PrintSwift Innovations
CustomCraft Creations
POD Pinnacle Express
FastFlex Perfection
InstantImpress Studio
SpeedySculpt Innovations
POD Prodigy Prints
PrintEase Cove
On-Demand Express Studio
RapidPrint Resources
ExpressPrint Elegance
POD Palette Perfection
QuickCraft Innovations
Printify Studio
SnapPrint Services
PrintEZ Perfection
POD Precision Pros
FastFlex Creations
InstantImprint Innovations
SpeedySculpt Express
PrintNow Cove
On-Demand Delights Studio
PrintRapid Innovations
CustomizedCraft Creations
POD Pinnacle Perfection
QuickPrint Dynamics
PrintSwift Innovations
ExpressPrint Excellence
RapidResponse Prints
Promotional Item Printing Names
PromoPrint Pros
BrandBoost Studio
LogoLuxury Creations
PromoPerfection Print Shop
PromotionalPrestige
PrintBrand Impressions
LogoLaunch Studio
PromoPrint Masters
BrandBlitz Innovations
PromoArtistry Atelier
ImprintImpact Creations
PromoEdge Studios
BrandVantage Print Shop
LogoLine Innovations
PromotionalPrecision
PrintPro Creations
PromoSignificance
BrandBeam Studio
LogoLuxe Innovations
PromoProwess Print Shop
PromotionalPerfection
LogoLaunchpad Studio
PrintPromo Innovations
PromoProfound Creations
BrandBlitz Studio
ImprintImpact Print Shop
PromoArtistry Innovations
LogoLineage Creations
PromotionalPrecision
PrintBrand Boost
BrandVantage Studio
PromoSignificance
LogoLuxe Impressions
PromotionalProwess
PrintProfound Innovations
PromoSpark Studio
BrandImpact Innovations
PromoLineage Creations
ImprintSignificance
LogoPromo Print Shop
PromoProven Innovations
BrandBoost Atelier
PromotionalPerfection
PrintBrand Beam
PromoPrint Pioneers
ImprintInspire Studio
PromoArtistry Impressions
LogoLineage Innovations
BrandVibe Creations
PrintProfound Pro
PromotionalPrecision
LogoLuxe Studio
PromoPro Print Shop
BrandBlitz Innovate
ImprintImpact Atelier
PrintPromo Masters
PromoSignificance
LogoLineage Studio
PromotionalProwess
PrintBrandVantage
BrandImpact Innovations
PromoLineage Impressions
ImprintPromo Studio
LogoProfound Creations
PromoBoost Atelier
PromotionalPrecision
PrintProven Innovations
LogoLuxe Impressions
PromoArtistry Pro
BrandVibe Studio
ImprintBoost Innovations
PromoSignificance
PromotionalProwess
PrintBrandImpact
BrandBlitz Atelier
Screen Printing Shop Name Ideas
ScreenPrint Prodigy
ColorWave Creations
PrecisionPrint Studio
SilkSculpt Innovations
PrintPerfection Cove
InkMasters Studio
VibrantVision Prints
ScreenSculpt Pros
ChromaPrint Innovations
ScreenCraft Creations
ImprintInk Studio
PrintVivid Ventures
SilkSprint Innovate
ArtisticEdge Studio
ScreenSymphony Prints
ColorCanvas Creations
ScreenPrint Precision
ImprintCraft Innovations
ChromaSculpt Cove
PrintZenith Studio
SilkSprint Studios
ScreenCraft Innovators
ArtistryAxis Creations
PrecisionPrint Paradigm
ColorWave Innovations
SilkScreen Dreams
PrintCrafted Studio
ScreenSculpt Excellence
ImprintAlchemy Innovate
ChromaPrint Masters
ScreenCanvas Creations
PrintVibrant Innovations
SilkSprint Prodigy
ArtisticExpressions Studio
ScreenSymphony Innovations
ColorEdge Cove
PrecisionPrint Masters
ScreenCraft Dreams
ImprintInk Innovators
ChromaSculpt Studio
PrintZenith Innovate
SilkScreen Perfection
ArtisticEdge Innovations
ScreenPrint Paradigm
ImprintCraft Cove
ColorWave Studio
ScreenCraft Innovations
PrecisionPrint Dreams
SilkSprint Cove
PrintCrafted Innovators
ScreenSculpt Dreamscape
ImprintAlchemy Atelier
ChromaCanvas Cove
SilkScreen Studios
ArtisticExpressions Innovations
PrintSymphony Prodigy
ColorEdge Innovate
ScreenPrint Precision
ImprintCraft Masters
ChromaSculpt Innovators
PrecisionPrint Masters
SilkSprint Excellence
ScreenCrafted Studio
PrintArtistry Innovations
ImprintCanvas Cove
ChromaWave Innovations
ScreenSymphony Studio
SilkScreen Prodigy
ArtisticEdge Cove
PrecisionPrint Dreamscape
ImprintAlchemy Innovators
ColorCrafted Innovate
ScreenPrint Paradigm
SilkSculpt Studio
PrintVision Innovations
Sheet-Fed Print Shop names
PrintCanvas Cove
PrestigePrint Press
PrestigePrint Innovations
CanvasCraft Innovations
PrintPerfection Cove
PrecisionPrint Pros
SheetArtistry Atelier
ImprintImpact Innovations
VibrantVisions Studio
PageTurn Creations
CanvasCraft Cove
PrintPrecision Innovate
ElitePrint Pioneers
PagePalette Studio
PrecisionPrint Excellence
SheetSculpt Innovations
ImprintInk Studio
PrestigePalette Prints
ArtisticEdge Creations
SheetSymphony Studio
PrintCanvas Innovations
EliteExpressions Cove
PagePerfection Studio
CanvasCrafted Innovate
SheetFed Precision
PrecisionPress Paradigm
PagePalette Innovations
PrintPage Prodigy
EliteEdge Innovate
ImprintImpact Studio
PrestigePrint Perfection
CanvasCraft Dreams
SheetSymphony Innovations
ArtistryAxis Cove
PrintPrecision Creations
PrecisionPrint Dreamscape
ElitePrint Innovations
PagePerfection Cove
SheetSculpt Studio
ImprintInk Innovate
CanvasCraft Excellence
PrestigePalette Innovations
SheetFed Marvels
ArtisticExpressions Studio
PrecisionPress Innovations
PrintCanvas Cove
PagePerfection Innovate
ImprintImpact Excellence
EliteEdge Studio
CanvasCrafted Dreams
SheetSymphony Prodigy
PagePalette Cove
PrecisionPrint Paradigm
PrintPage Innovations
ImprintInk Cove
PrestigePrint Excellence
SheetSculpt Innovate
CanvasCraft Innovations
ElitePrint Perfection
PagePerfection Studio
ArtisticEdge Innovations
PrecisionPress Studio
ImprintImpact Innovate
SheetFed Mastery
PrintCanvas Dreams
CanvasCraft Cove
PrestigePalette Innovate
EliteEdge Innovations
SheetSymphony Excellence
PrecisionPrint Dreamscape
PagePerfection Cove
ArtistryAxis Studio
ImprintInk Innovations
CanvasCraft Dreams
PrintPage Pro
Sticker Print shop names
StickerCraft Studio
PrintPerfection Stickers
StickerGurus Hub
StickyCreations Pro
LabelLuxury Studio
ExpressPrint Stickers
StickerSculpt Innovations
PrecisionLabels Studio
StickEasy Prints
ImprintImpact Stickers
StickerMagic Studio
LabelCraft Cove
PrintSticky Innovations
StickMasters Studio
StickerArtistry Atelier
ColorWave Labels
LabelCraft Innovations
StickerPrecision Studio
StickExpress Innovators
ImprintEase Cove
StickerSymphony Studio
PrintEase Labels
StickerCrafted Innovate
StickPerfect Cove
LabelLine Innovations
ExpressSticker Studio
ImprintImpact Innovations
StickerSculpt Cove
StickMastery Innovate
StickerArtistry Studio
ColorWave Labels Pro
LabelCraft Cove
PrintSticky Innovations
StickerPrecision Pro
StickEasy Cove
LabelSymphony Studio
StickerCraft Innovate
ImprintEase Innovations
StickerSymphony Cove
StickExpress Studio
ExpressLabel Innovations
PrintEase Stickers
ImprintImpact Cove
StickerSculpt Studio
StickMastery Innovations
LabelCrafted Cove
StickerArtistry Pro
ColorWave Labels Cove
LabelSymphony Innovate
StickerPrecision Studio
StickPerfect Innovations
ImprintEase Cove
ExpressSticker Studio
LabelCraft Innovations
StickEasy Innovate
StickerSymphony Pro
PrintSticky Studio
ImprintImpact Cove
StickMastery Innovations
StickerSculpt Cove
LabelLine Innovate
StickerArtistry Studio
ColorWave Labels Excellence
StickExpress Cove
PrintEase Innovations
ImprintEase Innovate
StickerPrecision Cove
LabelSymphony Studio
StickPerfect Pro
StickerCraft Cove
ExpressLabel Innovations
StickerEase Innovations
StickerSculpt Innovate
StickMastery Studio
LabelCraft Pro
For more sticker business name ideas, see our complete guide here.
T-Shirt Print Shop Name Ideas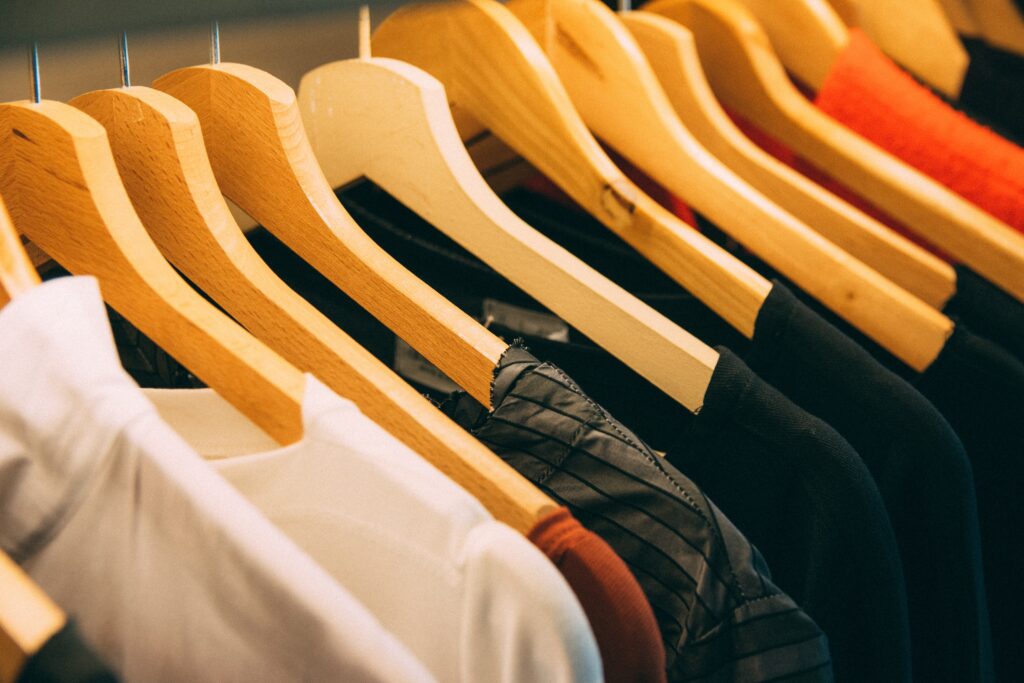 TeeCraft Studio
PrintPerfection Tees
ShirtFusion Innovations
T-Shirt Gurus Hub
TeeWave Studio
ExpressPrint Tees
TeeSculpt Innovations
PrecisionPrint Shirts
ThreadArt Creations
PrintTrendy Studio
TeeArtistry Atelier
ImprintInk Tees
TeeMagic Innovations
StitchMasters Studio
TeeGraphics Creations
ColorPrint Tees
ShirtCraft Innovations
TeePrecision Studio
ThreadExpress Innovators
ImprintEase Shirts
TeeSymphony Studio
PrintEase Tees
TeeCrafted Innovate
StitchPerfect Studio
ShirtLine Innovations
ExpressT-Shirt Studio
TeeSculpt Cove
StitchMastery Innovate
TeeArtistry Studio
ColorWave Shirts
ShirtCraft Cove
PrintThread Innovations
TeePrecision Pro
ThreadEasy Cove
ImprintEase Innovations
TeeSymphony Cove
ExpressStitch Studio
PrintEase Shirts
TeeSculpt Studio
StitchMastery Innovations
ShirtCrafted Cove
TeeArtistry Pro
ColorWave Tees
ThreadExpress Cove
PrintThread Studio
ImprintEase Cove
ExpressTrendy Innovations
TeeSymphony Pro
TeeCraft Cove
ImprintCraft Innovations
PrecisionPrint Tees
StitchPerfect Innovate
ThreadCraft Cove
ShirtSculpt Studio
TeeExpressions Innovations
PrintTrend Innovations
ImprintEase Innovate
TeeSculpt Innovate
StitchMastery Studio
TeeArt Cove
ColorWave Shirts Pro
TeeLine Innovate
PrintEase Studio
StitchPerfect Studio
TeeCrafted Innovations
ShirtMastery Pro
TeeArtistry Cove
ThreadCraft Innovate
ImprintThread Studio
ExpressTrend Innovations
TeeSymphony Innovate
ColorWave Cove
ImprintThread Innovations
TeePrecision Innovations
TeeSymphony Innovate
Web Offset Print Shop Name Ideas
WebOffset Excellence
PrecisionWeb Prints
OffsetMasters Hub
PrintWave Studios
OffsetPerfection Cove
WebCraft Innovations
SpeedyPrint Solutions
OffsetWonders Studio
PageWave Print Pros
WebPerfection Innovations
PrintQuick Cove
OffsetExpress Studio
WebArtistry Atelier
PagePerfect Innovations
WebSculpt Studio
OffsetCraft Cove
PrintPrecision Innovate
SpeedyPress Innovations
WebEase Studio
OffsetSymphony Cove
PageCraft Innovations
WebPrecision Studio
PrintWave Dreams
OffsetMastery Innovate
SpeedyPrint Cove
WebCanvas Innovations
OffsetMagic Studio
PagePerfection Prodigy
WebSymphony Innovations
PrintQuick Studio
OffsetCrafted Innovations
SpeedyWave Cove
WebCraft Cove
OffsetExpress Innovate
PagePrecision Studio
WebEase Innovations
PrintPage Paradigm
OffsetSculpt Innovations
SpeedyPrint Studio
WebPerfection Cove
OffsetMastery Innovations
PageCraft Studio
WebSymphony Cove
PrintQuick Innovations
OffsetMagic Innovate
SpeedyPress Studio
OffsetCraft Cove
WebPrecision Innovations
PagePerfection Cove
PrintWave Innovations
OffsetSymphony Studio
SpeedyPrint Cove
WebCanvas Innovate
OffsetExpress Studio
PageQuick Innovations
WebEase Cove
PrintPage Excellence
OffsetCrafted Studio
SpeedyWave Innovations
OffsetSculpt Cove
WebPerfection Innovate
PrintQuick Studio
OffsetMastery Studio
SpeedyPrint Innovations
WebSymphony Excellence
OffsetMagic Cove
PagePrecision Innovate
OffsetExpress Cove
WebCanvas Cove
PrintWave Cove
OffsetCraft Cove
SpeedyPress Innovations
WebEase Studio
OffsetSculpt Innovate
PagePerfection Innovations
Variable Data Print Shop Name Ideas
VariablePrint Pros
DataFusion Studio
DynamicData Prints
PrintVariety Innovations
VariableVision Cove
DataCrafted Studio
PrecisionPrintHub
DynamicDesign Innovate
DataDexterity Studio
PrintVivid Variations
CustomData Cove
VariableExpression Studio
DataSculpt Innovations
DynamicPrint Diversity
PrintMosaic Studio
DataWave Innovations
VariablePerfection Cove
TailoredData Studios
PrintFluency Innovate
DataDreams Studio
DynamicDesign Cove
VariedVisions Innovations
PrintDiversity Studio
DataCraft Innovators
VariableArtistry Cove
DynamicData Design
PrintFlex Innovations
DataVariety Studio
VariableVista Innovate
CustomPrint Cove
DynamicExpression Studio
DataSculpture Innovations
PrintMosaic Diversity
VariableFusion Innovate
DataWave Studio
PrecisionData Cove
DynamicPrintCraft
TailoredVariations Studio
PrintFluency Innovations
DataDreamscape Cove
VariableVision Innovate
DataDexterity Studio
DynamicDesign Diversity
PrintDynamics Cove
DataCrafted Innovations
VariablePerfection Studio
DynamicData Innovate
PrintVariety Cove
DataSculpt Studio
VariableArtistry Innovations
DynamicPrintHub Cove
DataWave Diversity
PrecisionPrint Innovate
VariableVista Studio
CustomData Innovations
DataDreams Cove
DynamicExpression Innovate
PrintMosaic Innovate
DataCraft Innovations
VariableFusion Cove
DynamicDesign Innovations
DataVariety Studio
PrintDiversity Cove
VariableVision Innovate
TailoredData Diversity
DynamicPrintCraft Studio
DataSculpture Cove
VariablePerfection Innovations
PrintFluency Studio
DataWave Innovate
PrecisionData Cove
DynamicPrintHub Studio
TailoredVariations Innovations
PrintMosaic Cove
DataDreamscape Innovate
VariablePrint Diversity
Tips for Choosing the Perfect Print Shop Name Ideas
​​Choosing the perfect print shop name ideas is a critical step that can greatly impact your success. Here are some key do's and don'ts to guide you in this exciting endeavor:
Do's:
Reflect Your Services: Your business name should clearly convey what you do. It should give potential customers a sense of what to expect. Incorporate words like "print," "design," or "graphics" to make this clear.
Be Unique: Stand out from the competition by choosing a unique and memorable name. Avoid generic terms or names that are too similar to existing print shops.
Consider Your Target Audience: Think about your ideal customers and what appeals to them. A name that resonates with your target audience can help attract more business.
Check for Domain Availability: In today's digital age, having a matching domain name is essential for your online presence. Ensure it's available on Namecheap before finalizing your business name.
Be Easy to Spell and Pronounce: A name that's easy to spell and say will make it easier for customers to remember and find your business online.
Think About Longevity: Choose a name that will still make sense and be relevant as your business grows and potentially diversifies its services.
Get Feedback: Share potential names with friends, family, or trusted colleagues for feedback. They might notice things you haven't thought of.
Trademark Search: Before you commit to a name, check if it's trademarked or copyrighted. You don't want to face legal issues later on.
Don'ts:
Avoid Complex or Lengthy Names: Long and complicated names can be hard to remember and type into a search engine. Keep it simple and concise.
Don't Limit Yourself Geographically: While it's okay to include your city or region in the name if you want to emphasize your local presence, avoid names that make it difficult to expand beyond your current location.
Steer Clear of Trends: Trends come and go. What's trendy today may be outdated tomorrow. Aim for timeless, classic names.
Don't Use Obscure Spellings: While unique spellings might seem creative, they can confuse potential customers when trying to find your business online.
Avoid Negative Connotations: Be mindful of potential negative meanings or associations that could turn customers away.
Stay Away from Trademarked Names: Using a name that's already trademarked can lead to legal troubles. Always do your research.
Don't Rush the Decision: Take your time to brainstorm and explore different options. It's worth investing the effort to find the right name.
Don't Box Yourself In: Avoid names that are too specific, as they may limit your ability to diversify your services in the future.
Remember, your business name is an important part of your brand identity. It's what customers will remember and associate with your products and services. So, take the time to choose a name that you're proud of and that will help your print shop business thrive.
Good luck!
Want to learn step-by-step how I built my Niche Site Empire up to a full-time income?
Yes! I Love to Learn
Learn How I Built My Niche Site Empire to a Full-time Income
How to Pick the Right Keywords at the START, and avoid the losers
How to Scale and Outsource 90% of the Work, Allowing Your Empire to GROW Without You
How to Build a Site That Gets REAL TRAFFIC FROM GOOGLE (every. single. day.)
Subscribe to the Niche Pursuits Newsletter delivered with value 3X per week