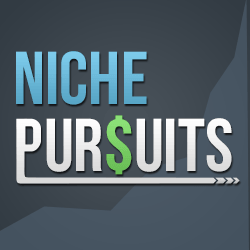 I am very excited to present the podcast interview I did with Fraser Cain recently.  Fraser is an internet entrepreneur that I respect quite a bit for his approach to business and the success that he has had.
Fraser is the owner of UniverseToday.com, which he started back in 1999.  As revealed in the podcast, the site now receives up to 4 million visitors a month!  He goes into detail how he built the site from scratch, where the idea came from, and how successful it is today.
I also asked a lot of questions about search engine optimization for that site.  If any of you are familiar with Fraser, you will know that he does absolutely NO back linking to his site…yet he receives most of his traffic from the search engines!  How is this possible?  Well, you will have to listen to the podcast to find out.
Fraser's methods of dealing with the search engines, is something that anyone who is trying to build a business that gets traffic from Google should be paying attention to. In particular, we discussed some of the events related to the Penguin updates. How should you be building sites after the Penguin updates? We cover this in detail.
In addition, we discussed the advantages of owning a product based business (where you sell your own products) vs. an information based business.
Here are some the items of sites that we mentioned:
BLITZ DEAL: 50% Off MoneyLab Pro - Annual Plan Only
Courses, Tools, and Community to Make Money on the Internet:
YouTube for Bloggers: Learn how to make money with a YouTube channel
SEO For Bloggers: Learn how to get traffic from Google in 12 months or less without building backlinks!
Asana For Bloggers: Get organized and better at managing your blog.
PageSpeed for Bloggers: Optimize your WordPress blog to load in under 1 second.
Affiliate Marketing For Bloggers: Find out everything MoneyLab has to know about making money with affiliate marketing.
Carbonate WordPress Theme: The WordPress theme MoneyLab uses for all their websites.
GET 50% OFF MONEYLAB PRO
Google Penguin Update
KeywordStrategy.org
Keyword Strategy Podcast
Product vs. Information websites
Myth of passive income
Connect with Fraser on Google+
Warning! This podcast is very motivational and will make you want to go out and create something great!  I think the strategies that Fraser shares for building a real business are quite valuable and will be applicable for many years to come.
As always, I would love to hear your thoughts on the podcast below.
You can subscribe or leave feedback on iTunes right here.
---