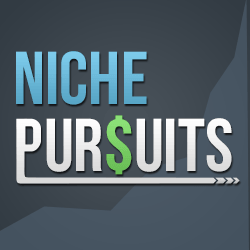 A few days ago I shared the monthly income report for a few sites that I purchased this year.  The site buying case study is one that I've learned quite a bit from and has helped expand my business.
In total, I've now bought 4 sites this year, and as you can see from the what I've learned from spending $37,100 on buying sites, I've been able to do pretty well!
Today, I'm sharing a podcast that Perrin and I recorded to review our monthly earnings from just a couple of sites along with a discussion of what else we have going on in our business.
During the course of the podcast we discuss:
Want to See My Advanced Keyword Research Strategies that Even a Beginner Can Learn?
Read my comprehensive guide on stealing keywords for competitors. I use this tool to cherry pick the keywords that I know I can rank for quickly...even if my site is newer.
Read the Strategies Here
Earnings of the "Adsense" site I purchased
Earnings of the "Pinterest" site I purchased
Review of site 3 and 4 that I purchased
Update on our Authority site project
Overall, I hope you enjoy the podcast as Perrin and I give an update on our current business.
As always, if you have any additional questions or comments, please leave them below.
Listen to the Podcast
---