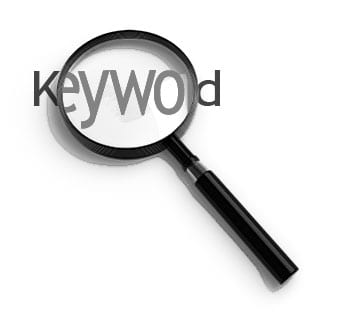 Last week, I posted my very  first coaching call with Perrin (my new student for Niche Site Project 2).  We covered all sorts of details ranging from the overall goal of the project and strategies.
The goal of the project is to make a niche website that is making $500/month after 6 months.
For the second week, we did another coaching call that was recorded!  So, you can listen to that below, but first I want to review everything that happened over the first week.
The assignment from last week for Perrin, and any of you following along, was to do some brainstorming for niche or seed keyword ideas.  Here was the assignment:
Find 15 to 20 Other Subjects that interests you and you are not knowledgeable about.
15 to 20 Random Seed Keywords (Amazon.com – looking at categories, Looking around you, At the store, What's on TV)
15 to 20 Frustrations that people have (List of Interests, hobbies, passions; Video Gaming)
List out 15 or 20 interests
Well, Perrin took his first assignment and slayed it (in a good way!).  Do I have a young niche site prodigy on my hands?  Maybe so :).  I included every single seed keyword he came up with below (in the notes from this weeks video).
We also had a little bit of back and forth on email and instant messenger this week as well.  Rather than paste in all the emails and chats right here in the blog post; I've saved them to a PDF file right here.  So, if you want more info, its right there for you.
Perrin's Thoughts of the First Week
Perrin and I also thought it would be interesting to let him share some of his thoughts of the whole process.  I think we will make this a weekly routine.
Here's is what Perrin has to say!:
One week down, 23 to go! You guys having fun yet?! I am. It's taking every ounce of my willpower not to forge ahead of schedule. I'm full of that giddy-schoolgirl zeal, and sitting in my cubicle during the day is getting much harder with all of these daydreams buzzing around my head.
It may sound silly, but I feel like one of the biggest obstacles for me is going to be just reigning it in – focusing on the site instead of what I want my life to be like in a couple of years. It's like that old saying about diets: if you run around talking about what you're going to do instead of focusing on what you are actually doing, you create a disincentive for success (because everyone will congratulate you on your plan instead of your results, and you'll have no reason to actually do anything). So, as excited as I am, I think it's important to keep myself in a practical, analytical, working mindset.
Anyway…
This week's assignment was pretty relaxed. In case you don't remember, the assignment was to brainstorm a list of seed keywords based four things: 1) my own interests, 2) things I think are cool but don't know anything about, 3) everyday frustrations, and 4) random Amazon/EBay products.
It was basically a free-writing exercise, and I did it in about an hour. Really, if you're following along, you can probably do it in 15 minutes, but I was being kind of picky.
Why was I being picky? Well, based on conversations with Spencer, I learned that building a large website that targets lots of long-tail keywords is one of the safest and most sustainable ways to create a site that makes a profit. More importantly, it's a better way to create a higher-quality site that provides real value to visitors. These kinds of sites also tend to make a lot more money than the $20 "micro-niche" sites we're all familiar with. With that in mind, I wanted to build an initial list of seed keywords that I thought could yield lots of articles.
So, for example, when I was whittling down my initial list (about 100 seed keyword ideas), things like "No cell signal" and didn't make the cut because I just don't think I can write 100 articles about that.
I also cut a few because of what I know about the industry. Gaming, for example, is something I want to stay away from. Gaming is one of my passions, but gamers are fickle, the industry changes incredibly fast, there is extremely high competition, and (as Jenda mentioned in the comments of last week's post) most gamers use AdBlock. No bueno.
I ended up with this list:
1.     Home/personal green energy
2.     Free trade coffee
3.     Paying back student loans
4.     Energy Star certification
5.     Luxury shaving
6.     Aerobatics
7.     Rock climbing
8.     Restoring typewriters
9.     Extreme racing
10.  Electric scooters
11.  Pet playhouses
12.  Fire pits
13.  Interior design
14.  Helicopter lessons
15.  Organic chocolate
16.  Textbook PDFs
17.  Gaming mouse
18.  Saving for retirement
19.  Home Crossfit workouts
Want To Build Smart & Relevant Internal Links...Quickly?
Link Whisper is a revolutionary tool that makes internal linking much faster, easier, and more effective.  It makes it simple to boost your site's authority in the eyes of Google. You can use Link Whisper to:
Bring out your orphaned content that isn't ranking

Create smart, relevant, and fast internal links

Simple yet effective internal links reporting: what has lots of links and what pages need more links? 
Click here to revolutionize your site's way of doing internal links
This is a list I think (/hope) I can work with. Most of these pique my interest, and I'd love to learn more about them, which would make them easy to write about. At first glance, I think I'm most interested in home and personal green energy. Who wouldn't want to write about solar-powered toasters!
Many of them also represent smaller subsections of much bigger markets, where lots of money changes hands. "Crossfit," for example, falls under the fitness industry. My hope is that these seed keywords will lead me to a few good low competition keywords despite the massive competition in their parent industries.
Now, on to some in-depth keyword research!
Also, along with many of the NichePursuits community, one of my best friends, Suzy, has decided to try her hand at internet entrepreneurship. Suzy created SuzyQuilts after being inspired by Spencer's podcast with Jamie Wilson from JellyBeanQuilts.com. SuzyQuilts has only been live for a week, and she's already made her first sale. Go Suzy!
Coaching Call 2 – Video
So, now that you are all caught up on what Perrin did all last week, its time for another coaching call!  Perrin and I got together a couple of days ago, and recorded this second video that covers all the basics for keyword research.
I got this video on YouTube – didn't realize they accepted videos nearly an hour long!  So, enjoy the 2nd coaching call below:

WATCH A HIGH QUALITY VERSION HERE!!! by Clicking Here
Or you can save the MP4 file by right clicking and saving here.
Here's what was covered in the call:
Goals for NSP 2
Make a good learning experience for readers of NichePursuits.com
Learn all the steps of the process
Improve basic knowledge
Income of $500/mth or more (6 months)
Brainstorming – Interests
•Competitive gaming
•Nutrition
•Writing
•HIIT workouts
•Science fiction
•Reddit
•Self-improvement
•Board games
•Movies
•Television
•Table tennis
•Dessert
•Extreme races
•Food/bakeries
•Coffee
•Fantasy
•Vacationing on Lake Michigan
•Entrepreneurship
•New technology
•Science
Things that are cool that I don't know anything about
•Gardening
•Rock climbing
•Building your own furniture
•Restoring typewriters
•Crossfit
•Men's fashion
•Interior design
•Extreme racing
•Learning a language
•Helicopter lessons
•Aerobatics
•Building computers
•Billiards
•Yoga
•Professional go-kart racing
•Owning a dog
•Fiction writing
•Sculpting
•Electric scooters
•Graphic design
Frustrations
•Wrinkly pants/ironing
•Morning commute in Chicago
•Finding a parking space
•Paying back student loans
•Low Kindle/laptop battery
•Bad grammar
•Wasting half a can of beans because I misjudged the number of beans I needed
•Nagging joint pain
•Misplacing keys/wallet
•Spam emails
•No cell signal
•Slow-walking pedestrians
•Planning for retirement
•Saving money
•Dripping food on my clothes
•Coffee cools down too fast
•Clutter
•Assembling IKEA furniture
•Long lines
•Loading times
Competition Analysis
Focus on Top 10 Sites in Google
Title of Page – Does it include the keywords
Page Authority – Multiple results have less than 30 (Once you get over 40 – gets pretty competitive)
Juice Page Links – Multiple results with less than 30
Good to see Newer Sites
Like to See other Niche Sites or Affiliate Sites, or Q&A sites, Forums, Article Directories.
Assignment

Find 5 to 10 keywords that meet search volume, cpc, criteria
And low competition criteria
Deadline: 7 days
Now, we also covered so many more details than what this text shows.  I showed how you can use the Google Keyword Planner for free to do keyword research; as well as explaining how CPC works, what advertiser competition is, and so much more.  Perrin asked lots of great questions, so you really need to listen to the call to get the full gist of what we covered.
In addition, a good portion of the call was spent using Long Tail Pro to generate keywords and then analyze those keywords.  I expect that we are going to cover much more in relation to competition analysis in our next call as well.  Because keyword research is the most important part of creating a successful niche website, we are going to probably take a few weeks to really find a great niche to go into.
Your Thoughts
Overall, I've REALLY enjoyed working with Perrin so far.  He's a great student and has a good head on his shoulders.  I hope you had a chance to watch the coaching call and learned a thing or 2.
I look forward to hearing what you have to say in the comments below.  So, if you have any questions or thoughts for either Perrin or I, please leave a response below…thanks!
---