1,023 Creative Magazine Name Ideas for Your New Publication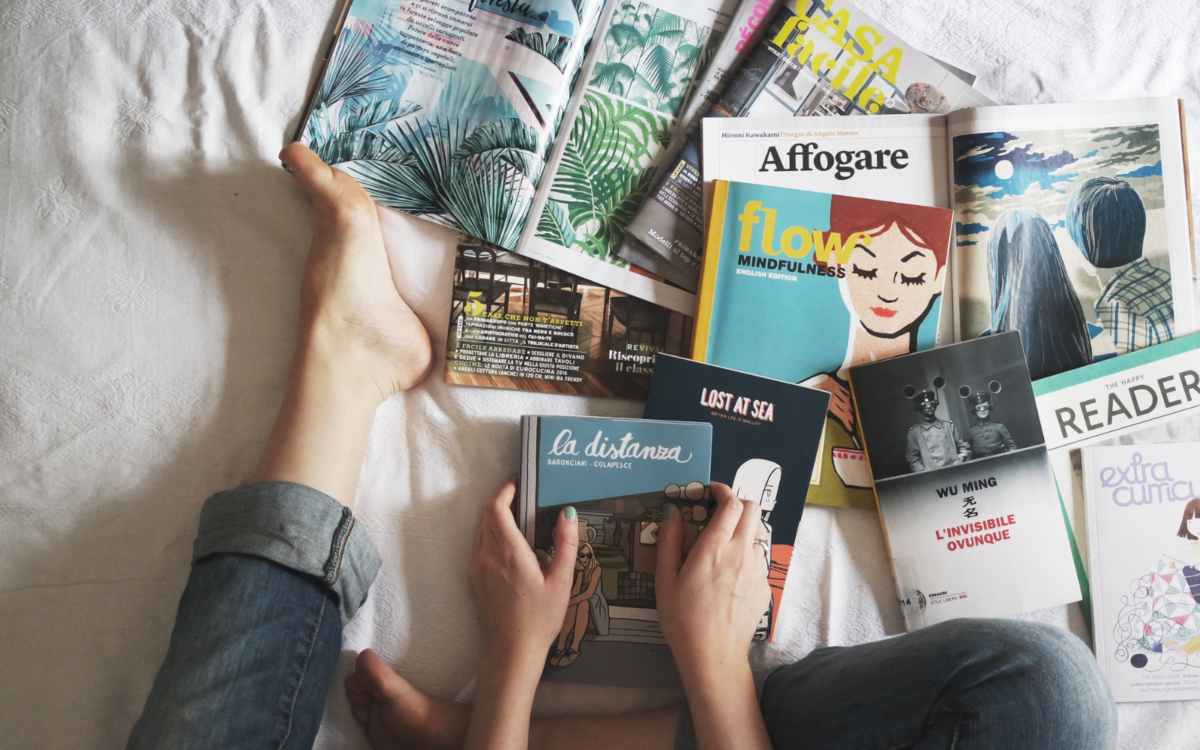 When you buy something through one of the links on our site, we may earn an affiliate commission.
Unlock the secret to a captivating magazine name! Choosing the perfect title for your publication is a game-changer, and we've got you covered. Dive into our blog post, where we've curated a treasure trove of magazine name ideas to spark your creativity.
We've also distilled essential naming tips that successful magazine entrepreneurs swear by. From reflecting your content and checking for availability to staying clear of legal woes, we've got the do's and don'ts you need.
Whether you're launching a fashion, tech, or travel magazine, our insights will set you on the path to a name that stands out, resonates, and sticks in your readers' minds. Let's dive in!
Art & Culture Magazine Name Ideas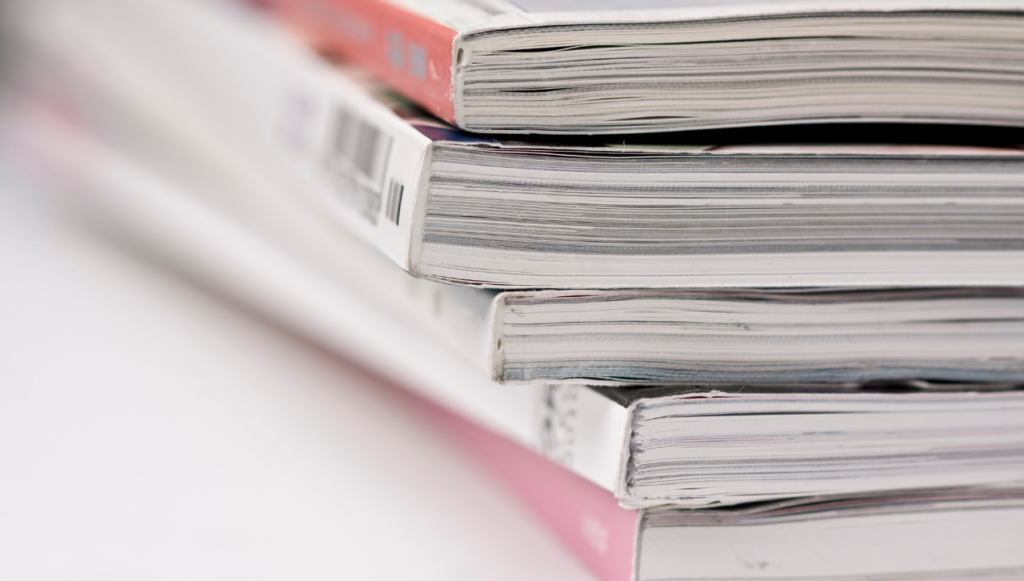 Artistry Insights
Culture Canvas
Creative Chronicles
Muse Memoirs
Aesthetic Alchemy
Artful Echoes
Culture Quill
Vivid Visions
The Artistic Beat
Palette Perspectives
Heritage Highlights
Expressive Enigma
Artisan Avenue
Fusion Fantasies
Imagination Ink
Timeless Treasures
Soulful Strokes
Cultural Kaleidoscope
Artistic Odyssey
Muse Mosaic
Radiant Revival
Visionary Voices
Artisanal Avenues
Enlightened Expressions
Spectrum Stories
Iconic Impressions
Creative Chronicles
Art & Aura
The Culture Chronicle
Urban Utopia
Epoch Elegance
Automotive Magazine Name Ideas
AutoRevolution
Driven Discoveries
Motor Maven
Gearhead Gazette
Roadster Review
Accelerate Insights
Car Chronicles
Automotive Aces
Wheels & Wonders
Drive Dynamics
Torque Tales
Auto Enthusiast
Fuelled Fantasies
Cruise Control
Roadway Rhythms
Fastlane Finesse
AutoCrafted
Highway Horizons
Speedster Stories
Ride & Roam
Vehicle Vision
Automotive Artistry
DriveTime Delights
Precision Pistons
Auto Allure
Gearbox Glory
Turbocharged Topics
Auto Ascent
Drift Dreams
Auto Odyssey
Powerhouse Pages
Best Magazine Title Suggestions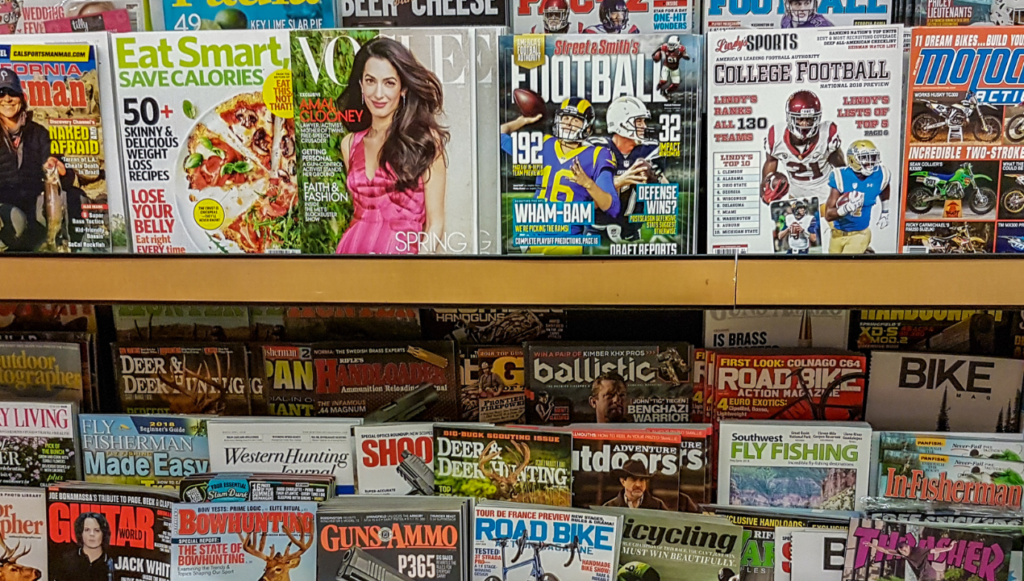 Pinnacle Perspectives
Insightful Endeavors
Eloquent Escapes
Curiosity Chronicles
Timeless Echoes
Radiant Realms
Enchanted Expeditions
Evolving Edge
Infinite Insights
Horizon Harmonies
Serendipity Stories
Flourishing Frontiers
Jubilant Journeys
Captivating Currents
Quintessential Quests
Celestial Chronicles
Elemental Explorations
Dreamweaver Digest
Ethereal Encounters
Kaleidoscope Chronicles
Uncharted Vistas
Whispering Wonders
Blossoming Beginnings
Luminary Lifestyles
Enigmatic Epochs
Paradigm Pursuits
Resonance Realities
Vivid Voyages
Polished Perspectives
Quixotic Quests
Cosmic Connections
Business Magazine Name Ideas
Business Beacon
Enterprise Edge
Corporate Chronicles
Success Strategies
Financial Frontiers
Market Mastery
Business Brilliance
Profitable Pathways
Executive Excellence
Entrepreneurial Insights
Innovate & Influence
Commerce Compass
Capital Chronicles
Industry Intelligence
Business Blueprint
Marketplace Maven
The Bottom Line
Visionary Ventures
Trade Titans
Economic Epoch
Leadership Legends
Global Growth Gazette
Business Nexus
Strategic Success
Wealth & Wisdom
The C-Suite Chronicle
Profit Pulse
Market Moves
Business Briefing
Growth Gurus
Financial Fusion
Catchy Magazine Name Ideas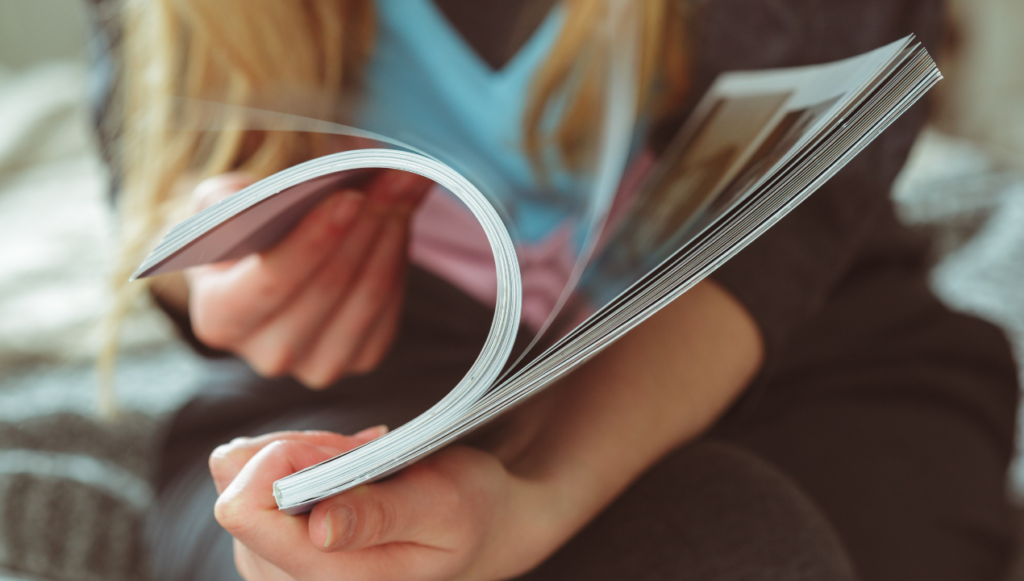 Buzzworthy Chronicles
Trendsetters Today
Pop Culture Pulse
Hip and Happening
Glamour & Grit
Chic & Unique
Verve Visions
Quirky Quotient
Radiant Revelry
Flash & Flourish
Style Spectrum
Whimsical Wonders
Allure & Ambition
Urban Uprising
Lively Lifestyles
Funky Fusion
Vivacious Vibes
Electric Elegance
The Catchy Chronicle
Groove Gazette
Splash & Sparkle
Trending Tidbits
Splashy Stories
Glitz & Glam Gazette
Eclectic Echoes
Spotlight & Style
Magnetic Moments
Ritzy Rhythms
Curious & Captivating
Sizzle & Shine
Whimsy & Wow
Clever Magazine Title Ideas
Intellect Inklings
Witty Wisdom
Brainwave Boulevard
Insightful Illuminations
Sharp & Savvy
Cerebral Currents
Mindful Musings
Quizzical Quarters
Thoughtful Threads
Ponder & Perceive
Wit & Whimsy
Brainbox Beacon
Brainy Banter
Riddle & Resolve
Smart Sparkles
The Clever Chronicle
Logic & Limericks
Brainwave Brilliance
Astute Alcove
Quick Wit Quarterly
Cognitive Corner
Puzzles & Proverbs
Crafty Insights
Mind Matters
Wisdom Whispers
Savvy Synapses
The Intellectual Ink
Conundrum Chronicles
Brainy Brevity
Insight Ignition
Clever Clarion
Cooking & Recipe Magazine Names
Culinary Creations
Gourmet Gazette
Flavorful Feasts
Tasty Traditions
Epicurean Eats
The Recipe Revue
Savory Secrets
Kitchen Chronicles
Spice & Sizzle
Gastronomic Glimpses
Delectable Delights
Whisk & Whimsy
Flavor Fusion
Palate Pleasures
Cook's Compass
The Recipe Rolodex
Epicure's Escapade
Savory Soirees
Tantalizing Tastes
Kitchen Alchemy
Chef's Corner
Flavor Quest
Dish Discovery
Sizzle & Simmer
Culinary Concoctions
Taste Treasures
Recipe Rendezvous
Savor & Share
Culinary Chronicles
Spice Spectrum
Recipe Reflections
Cool Magazine Title Suggestions
Cool Chronicles
Hipster Highlights
Chill Vibes
Fresh & Funky
Trendsetters Tribune
Urban Uptake
Groove Gazette
Swag & Style
Cool Connections
Beyond Basics
The Cool Corner
Street Smarts
Chillax Chronicles
Modish Moments
Chic & Chill
Edge & Elegance
Retro Rhythms
The Cool Quest
Slick & Stylish
Contemporary Cool
Funk & Fusion
Effortless Elegance
Artful Aesthetics
Pop Culture Pulse
Verve & Vogue
Cool Curation
Modern Maven
Eclectic Elegance
Swank & Swagger
Cool Coastlines
Youthful Yarns
Craft Magazine Name Ideas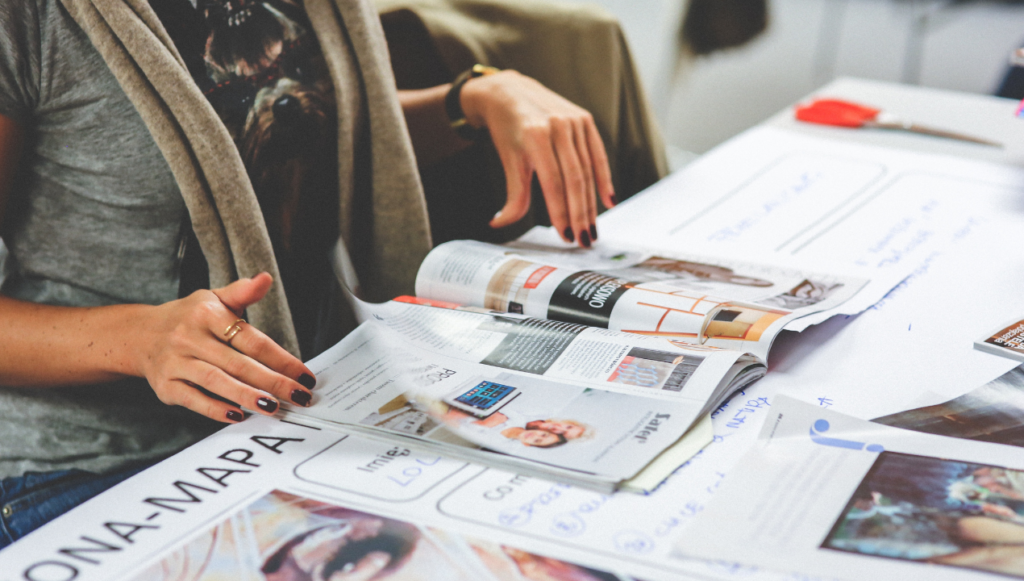 Crafty Creations
Artisan Avenue
Handmade Haven
Creative Chronicles
Crafters' Corner
DIY Delights
Artful Aspirations
Crafty Craftsmen
The Crafting Chronicle
Crafty Connoisseur
Handcrafted Horizons
Makers' Muse
Crafty Carousel
The Craftsmith
Artistry & Artifacts
Handmade Highlights
Crafty Compass
Craftsmanship Chronicles
Artisanal Adventures
Create & Craft
Craftworks Unveiled
Crafted Curiosities
Inspired Artistry
Handcraft Harmonies
Craftspiration
Crafty Conundrums
Imagination Ink
Artisanal Endeavors
Crafty Canvas
Makers' Map
DIY Designers
Creative Magazine Name Ideas
Visionary Ventures
Imagination Ink
Creative Canvas
Innovate & Illuminate
Artistic Aspirations
Aesthetic Alchemy
Curious Creations
Expressive Endeavors
Creative Currents
Muse Memoirs
Dreamweaver Digest
The Creative Chronicle
Pioneering Perspectives
Crafty Chronicles
Spark & Story
Radiant Realms
Eureka Express
The Creative Catalyst
Unleash & Create
Kaleidoscope Kreativity
The Inventor's Insight
Creativity Unveiled
The Imagination Inkwell
Quirk & Quill
Innovative Ideascape
Imprint & Insight
Artistry & Beyond
Creative Craftsmen
Whimsy & Wonder
The Visionary Voice
The Creator's Canvas
Cute Magazine Title Suggestions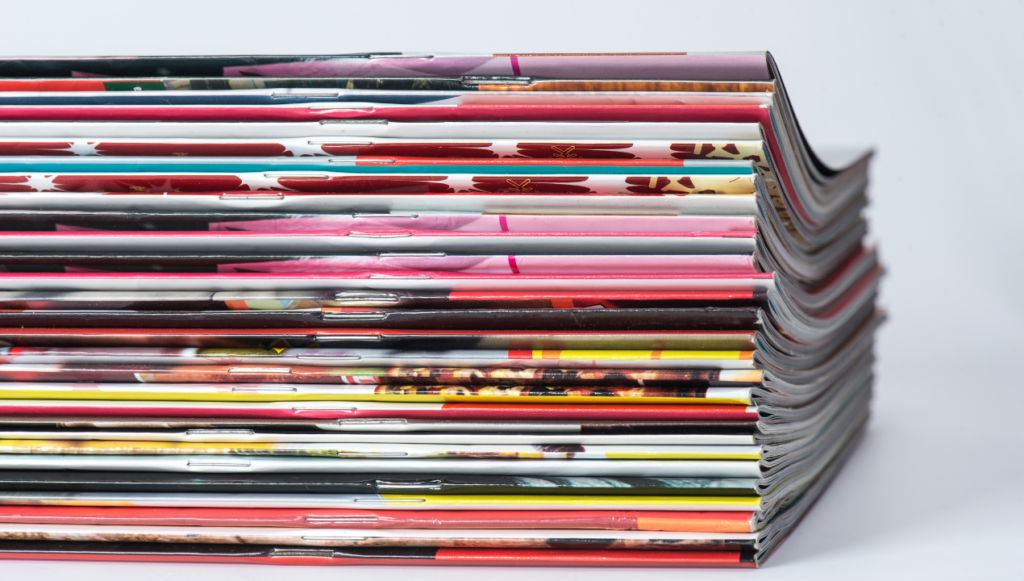 Adorable Adventures
Sweetheart Stories
Cuddle Chronicles
Kawaii Kaleidoscope
Darling Discoveries
Precious Moments
Charming Chronicles
Hug & Happiness
Cute & Cozy
Whimsical Whispers
Smiles & Sunshine
Lovely Laughs
Pet Parade
Chirpy Charms
Snuggle & Smile
Tiny Treasures
Playful Pals
Giggles & Grins
Heartfelt Happenings
Cuteness Chronicles
Bubbly Bliss
Purr-fectly Adorable
Sweet Dreams Gazette
Bunny Buddies
Fluff & Frolic
Little Wonders
Hoot & Hug
Paws & Play
Joyful Jottings
Cute Corner
Delightful Doodles
Entertainment Magazine Names
Showbiz Spotlight
Entertainment Express
Celeb Chronicles
Glamour & Gossip
Starstruck Stories
Pop Culture Pulse
Hollywood Highlights
EntertainEra
Screen & Scene
A-List Adventures
Curtain Call Chronicles
Entertainment Elegance
Spotlight & Style
Celeb Secrets
Tinseltown Tales
On the Red Carpet
Entertainment Encore
Starry Skies & Silver Screens
Limelight Lifestyles
Entertainment Odyssey
Celeb Central
The Entertainment Edge
Showbiz Spectrum
Entertainment Enigma
Stage & Screen Gazette
Celebrity Chronicles
Hollywood Happenings
Pop Culture Pioneers
The Entertainment Echo
Spotlight Serenade
EntertainMasters
Fashion Magazine Title Ideas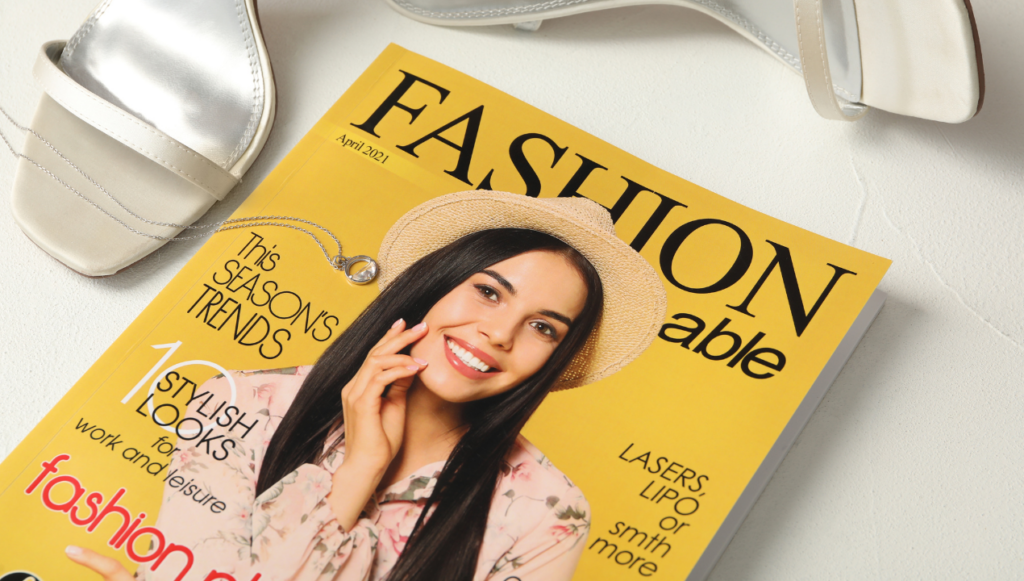 Vogue Vista
Chic Chronicles
Couture Currents
Runway Reverie
Style Spectrum
Glamour Gazette
Fashion Finesse
Haute Highlights
Elegance Epoch
Trendsetting Tales
The Couture Chronicle
Chic & Sleek
Runway Royalty
Fashionista Fantasies
Couture Compass
Style Statements
Chic Connoisseurs
Glam & Grace
En Vogue Endeavors
Couture Chronicles
Trending Threads
Modish Moments
Vogue Vignettes
High Fashion Herald
Style Savvy
The Fashion Frontier
Couture Creations
Glamour & Grace
Fashion Forward
Style Serenade
Elegant Escapades
Good Magazine Name Ideas
Insightful Impressions
Remarkable Realms
Goodness Gazette
Uplift & Unite
Positive Perspectives
The Good Chronicle
Noble Notions
Benevolent Beacon
Empower & Excel
Virtuous Vistas
Compassionate Chronicles
Harmony Highlights
Gratitude & Grace
Bright Beginnings
Inspire & Ignite
The Goodwill Gazette
Kindness Chronicles
Good Deeds Digest
Generous Gestures
Philanthropic Pages
Hope & Happiness
Wholesome Wonders
The Goodness Guide
Heartfelt Horizons
Positively Yours
Better World Bulletin
Radiate Goodness
Shine & Share
Transforming Tales
Acts of Kindness
Good Times Gazette
Gossip Magazine Name Ideas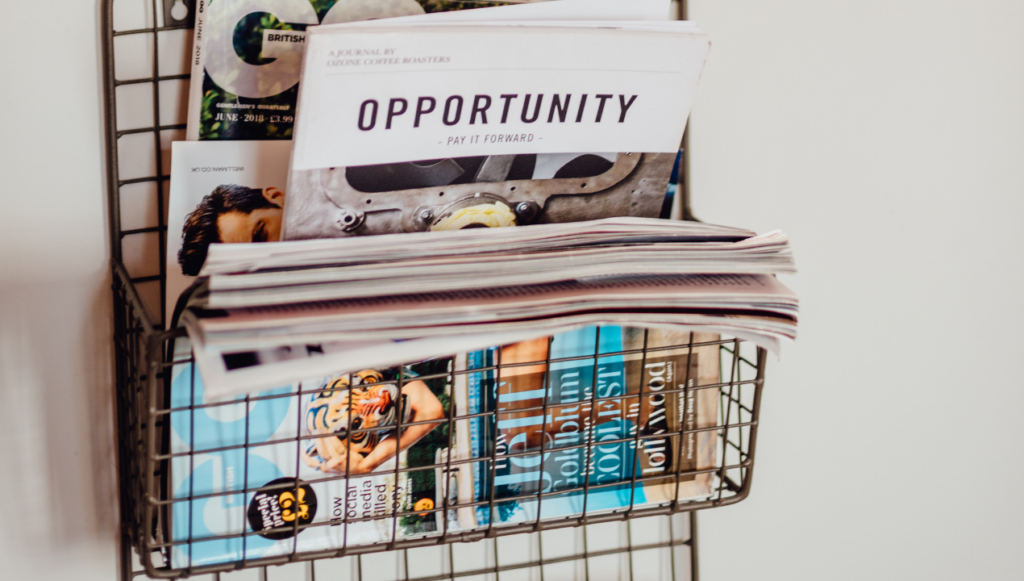 Celebrity Scoop
Gossip Galore
Starry Secrets
Hollywood Hush-Hush
A-List Affairs
Glam Gossip Gazette
Tinseltown Talk
Pop Culture Whispers
Starstruck Stories
Rumor Mill Chronicles
VIP Vine
Gossamer Glimpses
Tabloid Tidbits
Showbiz Scandals
Celeb Chatter
Stardom Secrets
Gossip Grid
Famous Faces & Fables
Red Carpet Revelations
Society Secrets
Hollywood Hubbub
The Gossip Guru
Stardust & Scuttlebutt
Gossipy Gazette
A-Lister Affairs
Celebrity Central
Tinseltown Tales
Buzzworthy Bytes
Hollywood Intrigue
Starry Whispers
Gossip Groove
Great Magazine Title Suggestions
Excellence Expeditions
Remarkable Realms
Premier Perspectives
Grandeur Gazette
Majestic Moments
Greatness Chronicles
Superior Spectacles
Prime & Pristine
Paramount Pages
Magnificent Musings
Pinnacle Portraits
Splendid Stories
Distinguished Digest
Noble Notions
Eminent Echoes
Illustrious Insights
The Grand Chronicle
Regal Reflections
Prime Time Tribune
Supreme Sagas
Monumental Memoirs
Excellence Exposé
Grand Glimpses
Prestige & Passion
Noble Narratives
Splendor & Shine
Great Escapes
Grandeur & Glory
Elevation Epoch
Stellar Sagas
Paramount Pulse
Health Magazine Name Ideas
Wellness Wonders
Healthy Horizons
Vitality Vision
Health Harmony
Lifeline Chronicles
Fit & Fabulous
Wellbeing Gazette
Holistic Health Haven
Mindful Living
Healthier You
Balanced Beginnings
Wellness Wisdom
Body & Soul Symphony
Radiant Health
Holistic Harmony
Healthy Habits Herald
Lifelong Vitality
Thrive & Revive
Wellness Way
Vibrant Ventures
Body Bliss
Wellness Waves
Health & Happiness
Wholesome Horizons
Well-Being Beacon
The Healthy Heartbeat
Inner Wellness Insights
Life's Vital Visions
Harmony & Health
Wellness Whispers
Healthful Journeys
Hobbies Magazine Name Ideas
Passion Pursuits
Leisure Legends
Hobbyist Haven
Creative Craftsman
Enthusiast Express
Pastime Prodigy
Hobby Highlights
Leisure Lifestyles
Artisanal Adventures
Pursuit & Play
Hobbies Harmony
Crafty Chronicles
Recreational Revue
The Hobbies Herald
Pursuits & Pleasures
Leisure Lore
Hobbyist Hues
Pastime Perspectives
Hobbies & Handiwork
Recreational Revelations
Craftsmanship Chronicles
Pursuits & Puzzles
Hobbies HQ
Creative Leisure
Leisure Living
The Hobbyist Hub
Passion Pathways
Craft Corner
Recreate & Relax
Hobbies Homestead
Pursuit Portraits
Homes and Gardens Magazine Titles
Homestead Harmony
Garden & Hearth Gazette
House & Haven Highlights
Abode Acres
Green Thumb Gazette
Homefront Horizons
Blossom & Brick
Domestic Dreamscape
Gardeners' Gazette
Homestyle Chronicles
Hearth & Home Hues
Green Oasis
Nest & Nook
Garden Glow
Cozy Cornerstones
Home & Habitat Herald
Serene Spaces
Blooms & Blueprints
Abode Allure
Gardeners' Haven
Home Harmony
The Green Scene
Hearthstone Highlights
House & Garden Gazette
Botanical Bliss
Homestead Highlights
Blossom & Abode
Hearthside Haven
Gardeners' Glory
Homegrown Gazette
House & Homestead
Humor Magazine Title Ideas
Comic Chronicles
Laugh Lines
Wit & Whimsy Weekly
Humor Heist
Chuckle & Chortle
Comedy Carousel
Giggles Gazette
Hilarity Highlights
The Humor Chronicle
Jest & Jollity
Satire Spectrum
Quirk & Quip
Guffaws & Grins
Lighthearted Laughs
Comical Chronicles
Humor Headquarters
Wit & Wisdom Weekly
Belly Laugh Bulletin
Playful Pages
The Giggle Guide
Hilarious Happenings
Amusing Adventures
Witty & Wacky
Chuckle Chamber
The Jester Journal
Grin & Giggle Gazette
Comic Capers
Funnybone Frontiers
Laughter Lines
Satirical Sagas
Jestful Journeys
Magazine Names Using Alliteration and Puns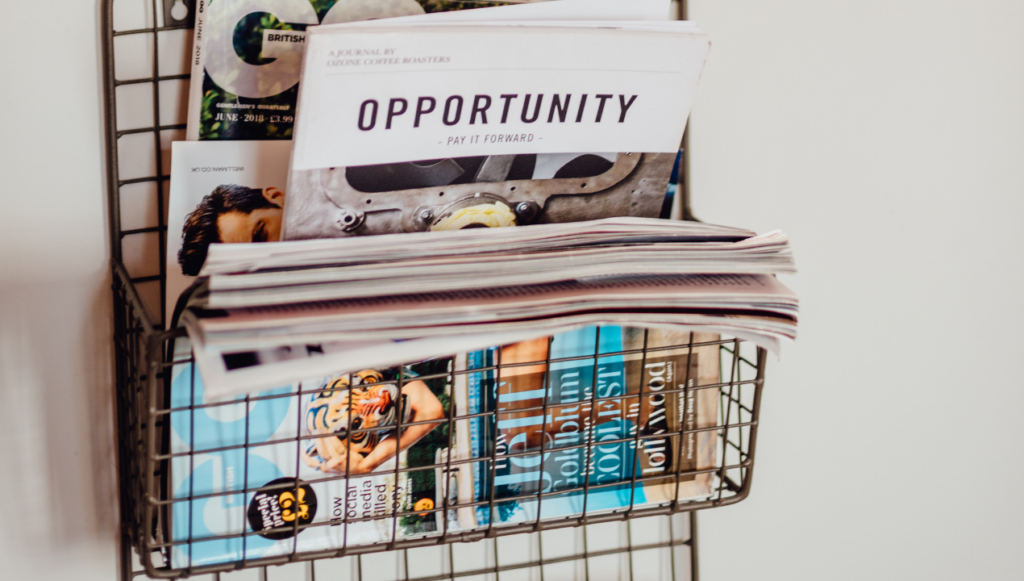 Punny Pages
Alliterative Adventures
Quirky Quotidian
Mirthful Musings
Wordplay Wonders
Rhyme & Reason
Whimsical Wordsmiths
Chuckle Chronicles
Tongue Twister Times
Witty Whirlwind
Playful Pundits
Jolly Journal
Punderful Pages
Chortle Chronicle
Literary Laughter
Rhyme & Riddle
Jestful Jargon
Laugh Lines Ledger
Verbal Ventures
Quip Quest
Witty Wordplay Weekly
Rhyme Time Tribune
Lighthearted Lexicon
Punster's Paradise
Clever Chronicle
Amusing Alliterations
Comic Conundrums
The Alliterative Angle
Humorous Harmony
Puns & Playfulness
Chuckle Chamber
Kids Magazine Title Suggestions
Kidzville Chronicles
Wonder World Gazette
Little Explorers
Giggle & Grow
Tiny Treasures
Fun & Frolics
Kidz Quest
Junior Journeys
Rainbow Rascals
Playful Pages
Kidz Corner
Adventure Awaits
Kidz' Kaleidoscope
Sparkling Sprouts
Junior Journal
Peek & Play
Kidzville Tales
Curious Cubs
Giggles & Games
Imaginative Isles
Kidz Klubhouse
Creative Kids' Chronicles
Kidz Konnection
Magic Moments
Kidz Kornerstone
Happy Hearts Herald
Sprout & Shine
Little Learners
Kidz Odyssey
Playtime Pioneers
Junior Joys
Lifestyle Magazine Name Ideas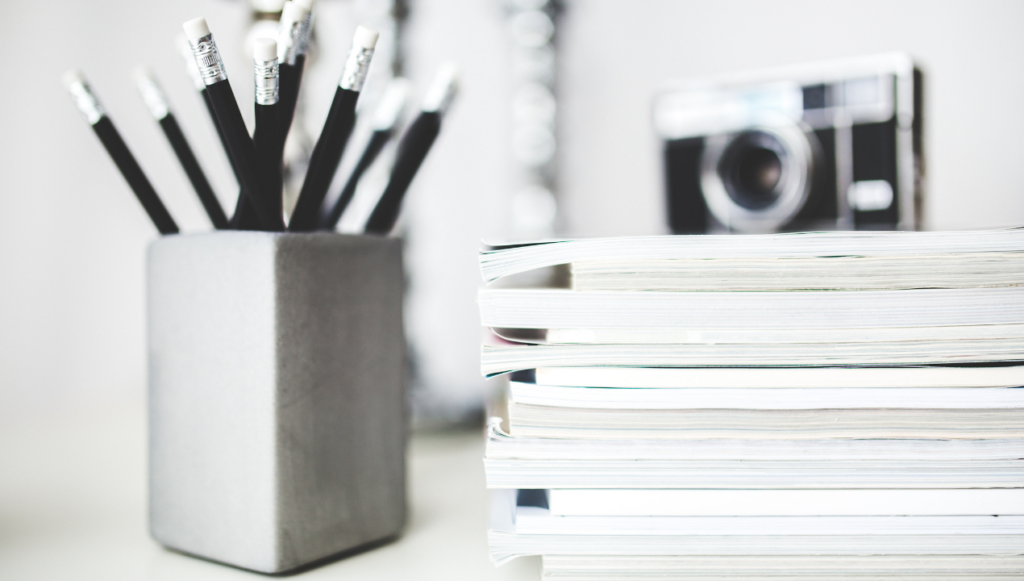 Life & Style Ledger
Lifestyle Luminaries
Living Well
Aspire & Inspire
Life's Elegance
Vivacious Ventures
Lifestyle Limelight
Radiant Realms
Flourish & Thrive
The Lifestyle Lens
Chic & Contemporary
Pursuits & Passions
Vibrant Vistas
Balanced Beginnings
Lifestyle Luxe
Grace & Gratitude
Serene & Stylish
The Lifestyle Link
Modern Maven
Affluent Avenues
Lifestyle Lighthouse
Harmony & Happiness
Fresh & Fulfilling
Visionary Vignettes
Lifestyle Labyrinth
Inspired Insights
The Lifestyle Ledger
Aesthetic Allure
Balance & Bliss
Lifestyle Lighthouse
Captivating Chronicles
Memorable Magazine Name Ideas
Unforgettable Chronicles
Lasting Impressions
Memorable Moments
Timeless Tales
Remembered Reflections
Indelible Insights
Memoirs & Musings
Memorable Milestones
Legacy Ledger
Vivid Vignettes
Reminisce & Rejoice
Imprint & Impact
Echoes of Excellence
Memorable Memoirs
Recollect & Relish
Iconic Impressions
Etched in Memory
Enduring Echoes
Memory Lane Gazette
Noteworthy Narratives
Memorable Melodies
The Memory Mosaic
Treasured Testimonials
Imprint & Influence
Reflective Reverie
The Memory Marker
Unforgettable Unveilings
Imprinted Inspirations
Time Capsule Chronicles
Remarkable Remembrances
Endless Echoes
Music Magazine Title Ideas
Melody Maven
Harmonic Horizons
Music Mania
Rhythmic Reverie
Soundwave Spectrum
Music Notes & Notions
Groove Gazette
Songbird Stories
Rock & Rhythm Revue
Tune Tales
Musical Muse
The Beat Bulletin
Crescendo Chronicles
Sonic Splendors
Melodic Memoirs
Harmonious Highlights
Symphonic Serenades
Encore Insights
Music Maker's Memo
The Sound Scroll
Cadence Chronicles
Harmony Haven
Aria Alchemy
Chord Chronicles
Melody & More
Rhythm Resonance
Sonic Stories
Groove & Grind
Crescendo Chronicles
Tune Trailblazers
The Musical Muse
News and Current Affairs Magazine Names
Current Chronicles
Newsline Navigator
Affairs Almanac
Headline Highlights
World Watcher's Gazette
Informed Insights
The News Network
Daily Dispatch
Global Grid
Current Events Examiner
Newsbreak Bulletin
Affairs Alert
The Daily Dispatch
Worldview Weekly
News Nexus
Insightful Ink
Global Glimpse
Events Echoes
The Current Chronicle
Affairs Analyzer
News Horizon
On the Scene Spectrum
Affairs Agenda
The World Witness
Events Explorer
The News Notebook
Insight & Impact
Current Affairs Compass
Newsline Ledger
Global Gazette
The Affairs Alcove
Take a look at our article on newsletter name ideas for more suggestions.
Pets Magazine Title Suggestions
Pet Pals & Tales
Furry Friends Gazette
Purrfect Companions
Pawprints & Whiskers
Pet Perspectives
Creature Chronicles
Pet Planet
Bark & Meow Monthly
Pet Portraits
Tail Wag Tales
Paws & Playtime
Whisker Whisperer
Fur & Feathers Focus
Pet Tales Tribune
Animal Antics
Pet Gazette
Creature Comforts
Fins & Fur Fables
Pet Pioneers
Critter Chronicles
The Pet Post
Hug & Howl
Furry Features
Pet Presence
Feathered Friends Focus
The Pet Palette
Pawtraits & Pawprints
Paws & Plumes
Pet Spotlight
Creature Cares
The Pet Pageantry
Specialty Magazine Name Ideas
Niche Insights
Specialized Spectrum
Unique Universe
Specialty Spotlight
Focus Frontier
Niche Navigator
Expertise Echoes
Distinctive Digest
Specialty Showcase
Precision Pages
The Special Edition
Expert Exposures
Niche Notables
Specialty Chronicles
Unique Universe
The Specialist Gazette
Crafted Concepts
Singular Stories
Specialty Snapshot
Depth & Detail Digest
Curated Chronicles
Specialty Scenes
Niche Narrative
Specialized Scope
Expertise Echoes
The Unique Realm
Precision Perspectives
Singular Showcase
Spotlight on Specialty
Specialty Spotlight
The Expert Exposé
Sports Magazine Title Ideas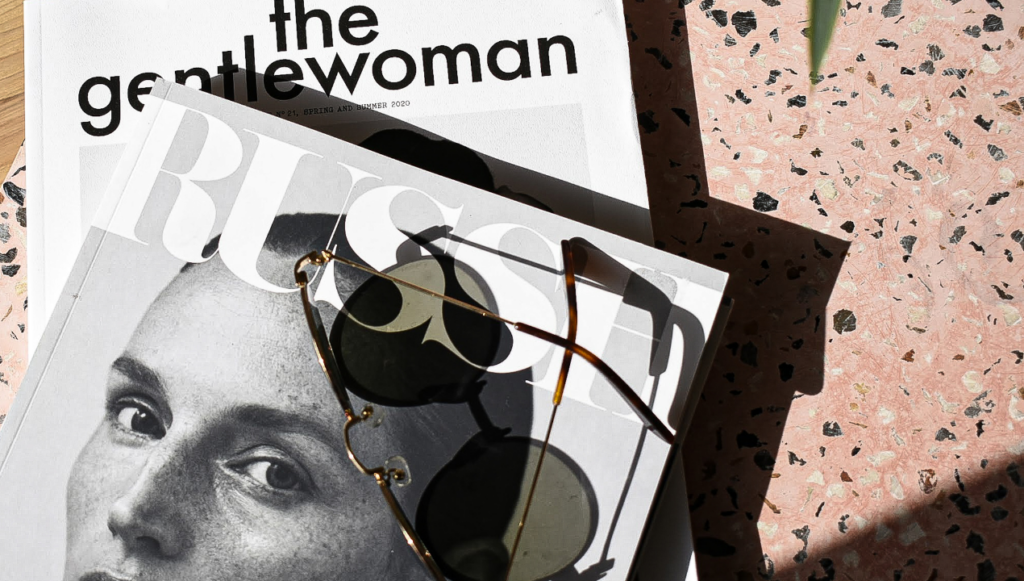 Sports Spectacle
Game On Gazette
Athletic Achievers
Sporting Saga
Victory Vision
Sports Spotlight
Champion Chronicles
The Sporting Scene
Athletic Aces
Victory Viewpoint
Sports Stars Showcase
Game Time Tribune
Athlete Achievements
Sportswire Stories
Sporting Success
Sports Spectator
Game Glory Gazette
Athletic Adventures
Victory Voyages
Sportsmanship Stories
The Sports Scroll
Gamechanger Gazette
Athlete Aspirations
Sportive Sagas
Sporting Scenes
Victory Vignettes
Sportsworld Stories
Game On Grandeur
Athletic Pursuits
Sports Spectrum
Sporting Splendors
Technology Magazine Names
Tech Trends Tribune
Future Focus
Digital Dynamics
Innovate & Ignite
Tech Titans Talk
Techno Trailblazers
Gadget Gazette
Wired & Wonderful
FutureTech Chronicles
The Tech Tribune
Digital Discoveries
Tech Talks & Tidbits
Innovator's Insight
Silicon Synchrony
Future Frontier
Tech Terrain
Digital Dimensions
Gears & Gadgets Gazette
Techno Thrive
Innovate & Illuminate
The Tech Trendsetter
Byte & Beyond
Futuristic Features
Code Chronicles
Techno Trekker
Wired Wonders
The Tech Threshold
Digital Discourse
Innovate & Impress
The Tech Thread
Quantum Quotient
Travel Magazine Title Suggestions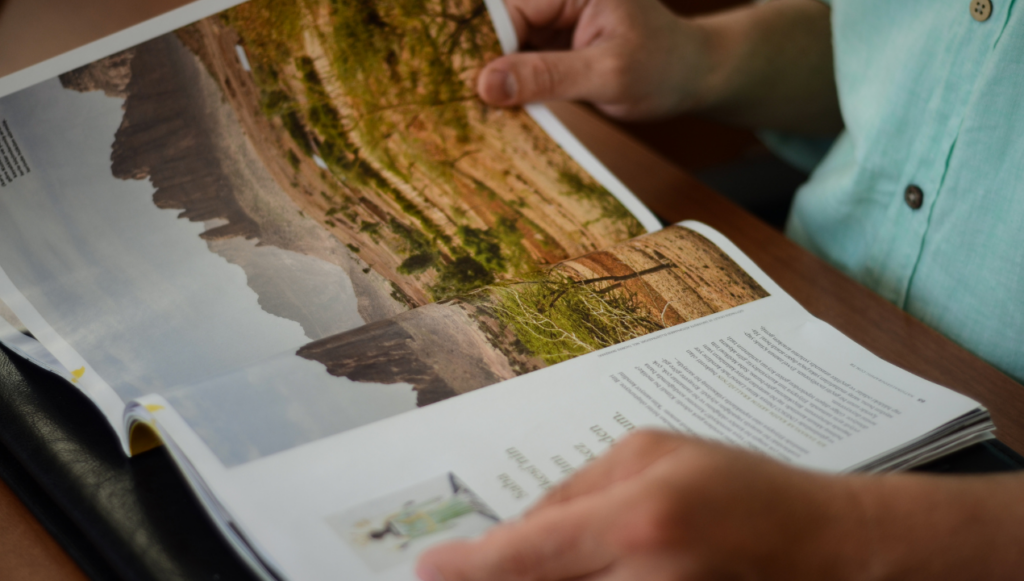 Wanderlust Chronicles
Explore & Experience
Journey Journals
Roam & Revel
Passport Pioneers
Odyssey Observations
Globe Trekker Gazette
Traveler's Tales
Adventurer's Almanac
Wayfarer Wonders
Vagabond Ventures
Explore & Enchant
The Travelogue
Nomad Narratives
Expedition Express
Trek & Traverse
Escapade Echoes
Wander & Witness
Odyssey Odyssey
Discover & Delight
Trailblazer Tales
Journey Junction
Globe Graffiti
Expedition Echo
The Voyager's Voice
Explore & Encounter
Odyssey Odyssey
Globetrotter Gazette
Trekker's Tidings
Pathway Portraits
Adventure Affinity
Unique Magazine Name Ideas
Singular Snapshots
Esoteric Echoes
Uncommon Universe
Offbeat Odyssey
Rare Realms
Enigma Express
Peculiar Perspectives
Singular Spectrum
Beyond Boundaries
Uncharted Chronicles
The Unusual Uplink
Outlandish Observations
Singular Scenes
Unconventional Currents
Eccentric Endeavors
Unique Unveilings
Mysterious Memoirs
Quirky Quest
Singular Spectrum
The Uncommon Chronicle
Distinctive Dimensions
Unusual Undertakings
Anomaly Almanac
Singular Saga
Exceptional Echoes
The Unheard Herald
Curious Chronicles
Unveil & Unite
Unique Vignettes
Unraveled Realms
Extraordinary Exposé
Wedding Magazine Name Ideas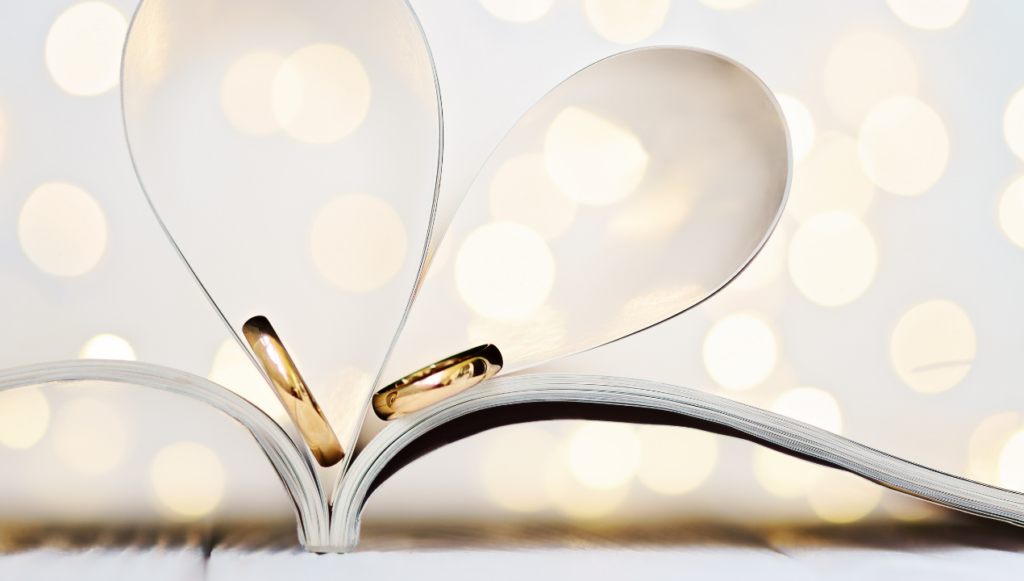 Wedded Bliss Gazette
Love & Lace Chronicles
Ever After Echoes
Bridal Breeze
The Wedding Whirlwind
Enchanted Vows
Matrimony Memoirs
Nuptial Notes
Wedding Wonders
Forever & Aisle
Bridal Dreamscape
Elegance & Eternity
Marry Magic
Tying the Knot Tribune
Bridal Beacon
Love Stories Ledger
Wedding Day Diary
Vows & Veils Vision
I Do Insights
Happily Ever After Herald
Bridal Bouquet
The Wedding Window
Eternal Elegance
Blissful Beginnings
Love Letters & Lace
Bridal Blissful Breeze
Ceremony Chronicles
Vows & Vignettes
Wedding Whispers
Unveiled & United
Bridal Bliss Gazette
Check out our article on how to start an online magazine in 8 easy steps here.
Do's and Don'ts
Choosing the right name for your magazine is a crucial step in creating a strong brand identity. Here are some key do's and don'ts to keep in mind:
Do's:
Reflect Your Content: Your magazine's name should give readers a clear idea of what to expect inside. Make sure it reflects the theme, focus, or niche of your publication. This helps attract your target audience.
Keep it Memorable: A memorable name is more likely to stick in readers' minds. Choose something unique or use wordplay to make it stand out.
Consider Longevity: Think about whether your chosen name will still be relevant and appealing years down the line. Avoid trendy or time-sensitive names that might become obsolete.
Check for Domain Availability with Namecheap: Ensure the name you select is not already trademarked or in use by another publication. This prevents legal issues and confusion.
Keep it Simple: A straightforward name is often easier to remember and type. Avoid overly complex or lengthy names that may be hard to recall.
Think About Online Presence: In today's digital age, consider how your magazine's name will translate to a website domain or social media handles. It should be easy to spell and find online.
Get Feedback: Share potential names with friends, family, or target readers to gather feedback. This can help you gauge initial reactions and make improvements.
Don'ts:
Avoid Generic Names: Steer clear of generic, uninspiring names that don't differentiate your magazine from others. Be specific and unique.
Don't Box Yourself In: While it's important to reflect your content, don't choose a name that's too restrictive. Leave room for potential growth or shifts in focus.
Skip Hard-to-Pronounce Names: Complicated or tongue-twisting names can deter potential readers. Make it easy for people to talk about and share your magazine.
Don't Rush: Take your time in choosing a name. Rushed decisions might lead to regrets later on. Ensure it aligns with your vision and goals.
Avoid Overused Words: Overused or cliché words may make your magazine blend in rather than stand out. Steer clear of tired expressions or buzzwords.
Stay Clear of Legal Issues: Thoroughly research trademark and copyright databases to make sure your chosen name is available for use. Legal disputes can be costly and time-consuming.
Don't Neglect SEO: If you plan to have an online presence, consider how your magazine's name will affect search engine optimization (SEO). Avoid names that are too common or compete with established brands.
Remember, choosing a magazine name is a creative and exciting process. It's an opportunity to convey your brand's personality and mission to your audience.
Take your time, be creative, and consider the long-term impact of your choice. With careful thought and consideration, you'll find the perfect name that resonates with your readers and sets your magazine on a path to success.
Good luck!
Want to learn step-by-step how I built my Niche Site Empire up to a full-time income?
Yes! I Love to Learn
Learn How I Built My Niche Site Empire to a Full-time Income
How to Pick the Right Keywords at the START, and avoid the losers
How to Scale and Outsource 90% of the Work, Allowing Your Empire to GROW Without You
How to Build a Site That Gets REAL TRAFFIC FROM GOOGLE (every. single. day.)
Subscribe to the Niche Pursuits Newsletter delivered with value 3X per week