1,001 Influencer Name Ideas to Expand Your Reach and Boost Your Brand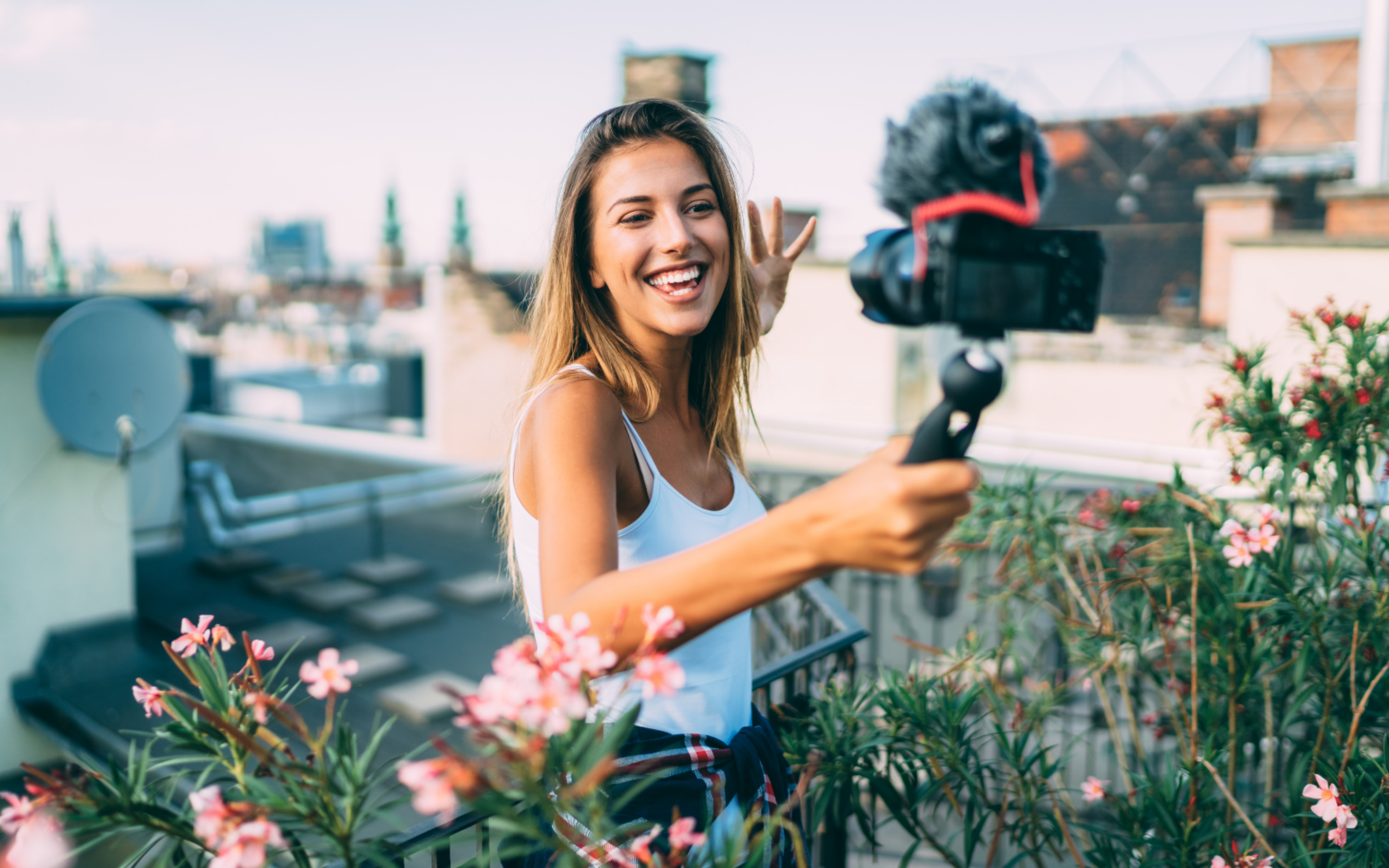 When you buy something through one of the links on our site, we may earn an affiliate commission.
Are you ready to embark on a thrilling journey into the world of influencer branding? We've curated a treasure trove of 1,001 eye-catching influencer name ideas that will have you standing out in a sea of online personalities. Plus, we've compiled key dos and don'ts to craft a name that resonates with your audience and boosts your influence to new heights.
Discover the power of a memorable and unique name that will have followers flocking to your feed. Unravel the art of simplicity and positivity, guiding you toward a name that sticks like glue in the minds of your audience.
Ready to boost your brand and become the next big influencer? Dive into our expertly curated list and let the magic begin! Your road to influencer stardom awaits—let's make your dream name a reality.
Beauty Influencer Name Ideas
GlamGuru
BeautyVibes
MakeupMagic
BeautyWhisperer
RadiantGlow
GlamorousMe
BeautyHaven
TheMakeupMaven
ChicGoddess
BeautyGuruGal
FlawlessFinesse
AlluringCharms
BeautyEnclave
GlamourGenius
BeautyCharmz
TheGlowArtist
MakeupMarvel
FashionableFace
BeautyFinesse
ChicCharmers
TheGlamBar
StyleSorceress
BeautyJourney
TheMakeoverMaestro
RadiantRealm
GlamItUpNow
BeautyBloomers
TheGlowUpGuru
MakeupManiax
FlawlessDazzle
FashionFusionista
BeautyXpertise
ChicAndSleek
BeautyEnvyMe
TheGlamGalaxy
GlitterGoddess
MakeupMastery
FashionFlareUp
BeautyVogue
TheGlamorGuide
AlluringAesthetics
GlamourMatrix
BeautyIconic
TheMakeupWhiz
ChicStylingStars
BeautyBlissful
GlamFairyTale
RadiantRenegade
BeautyByDesign
TheGlowUpArtist
MakeupMadness
FlawlessFabulous
FashionFinesse
BeautyDazzlers
TheGlamJunction
StyleSyndicate
BeautyExquisites
ChicCouture
TheMakeoverMuse
RadiantRevolution
GlamItUpGals
BeautyLuxe
TheGlowGoddess
MakeupMagicians
FashionFervor
BeautyEmpire
Business Influencer Names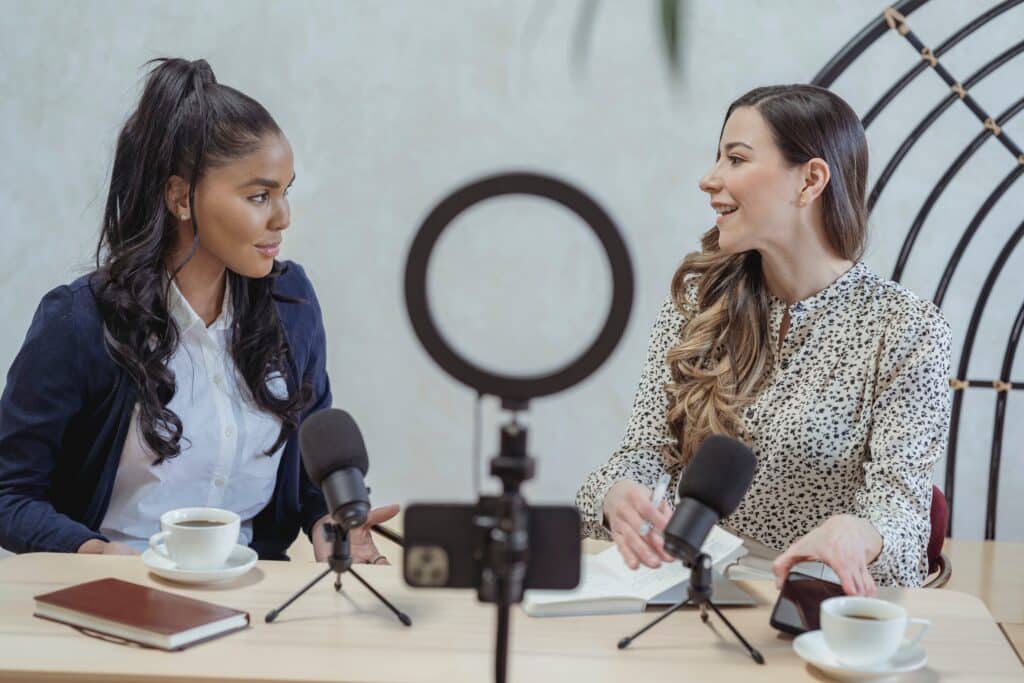 BizStrategist
EntrepreneurEmpire
SuccessMentor
BusinessProdigy
StartupVisionary
WealthWhisperer
MarketMastermind
BusinessSage
InnovateInspire
CEOUnleashed
GrowthGuru
FinanceFinesse
BusinessChampion
TheBizNinja
LeadershipLegend
InvestIntellect
BusinessTycoon
WealthWizardry
VentureVirtuoso
StrategySavant
EntrepreneurElevate
ProfitPioneer
BusinessMastery
ImpactInfluencer
CEOGenius
VisionVanguard
BusinessBrilliance
StartupSherpa
SuccessAlchemy
MarketMogul
WealthMatrix
BusinessSensei
InnovatorInsights
CEOAscendancy
GrowthGuidance
FinanceFormula
BusinessChaosSolver
TheBizRevolutionary
LeadershipLuminous
InvestIntuition
BusinessChase
WealthHarmony
VentureVoyager
StrategySage
EntrepreneurEvolve
ProfitPrime
BusinessZenith
ImpactIgniter
CEOEmpower
VisionaryVoyage
BusinessBrainwave
StartupSense
SuccessPioneer
MarketMarvel
WealthWhiz
BusinessTrailblazer
InnovateInception
CEOAscent
GrowthGroundbreaker
FinanceFinesse
BusinessGuidingStar
StartupSage
SuccessSparker
MarketMentor
WealthWise
VentureVisionary
Catchy Influencer Names
TrendyTrove
VibeVirtuoso
EnchantXperience
RadiantRebel
SassySage
FlairFusion
WanderlustWhisperer
DazzleDiva
BlissfulNomad
SparkleStylist
ChicChameleon
EuphoriaExpert
DelightfulWanderer
BoldAndBeyond
WhimsicalVibes
GlamourRush
CaptivatingCurator
CharismaChase
DreamyDazzler
EclecticEssence
VisionaryVerve
WanderWonderland
EffervescentElegance
EnigmaEnchantress
JubilantJourneyer
AllureGlimpse
CelestialCharm
QuirkyQuester
MystiqueMarvel
WhirlwindWanderer
GlamoramaGuru
BewitchingNomad
SparklingSavvy
FancifulExplorer
VivaciousVogue
EnchantedWanderlust
WanderFever
DaringDreamer
RadiantRover
MesmerizingMoxie
CuriousWanderer
WhimsyWanderer
EfflorescentElegance
VibrantVagabond
WanderlustWaltz
CosmicChameleon
EnigmaticEuphoria
BlitheJourney
AllureAnomaly
EclecticEdge
VisionQuester
SparkJuggler
WhimsyWanderlust
GypsyGleam
EnchantingEscapades
JoyfulJourneyer
FerventWanderer
RadiantRomancer
WanderWhims
ZestfulNomad
DreamyDarling
GlamorousGlimpses
CaptivateCuriousity
WhirlwindWanderlust
EnigmaElevation
WanderlustWink
Cool Influencer Name Ideas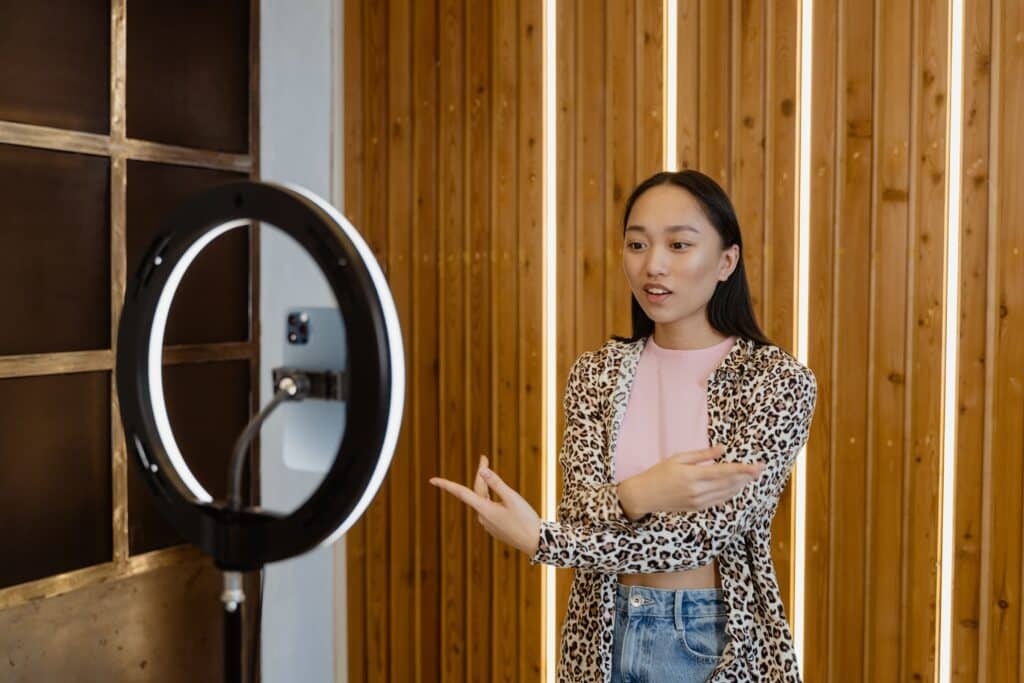 UrbanEdgeXpert
RebelChic
AceVibes
MaverickMuse
RadNomad
CoolCrafter
ZenZoneZephyr
ElectraCool
AlphaGlow
ChillChroma
StyloGuru
DapperDynamos
EpicEnigma
ChillVogue
FunkFusionist
RogueGlow
UrbanEnigma
NeoStylista
CoolQuester
TechnoTrendsetter
MoxieMarvel
EdgeArtisan
CoolCircuit
StellarChill
UrbanXplorer
CyberGlimpse
IndieGlow
AceAdventurer
ZenRevolution
RadRenegade
CoolCraze
ChillEccentric
DapperVibe
UrbanMystery
ElectraEssence
AlphaWanderer
StyloChameleon
FunkyVagabond
MaverickGlimpse
EpicXplorer
ChillVortex
NeoEnchant
CoolSeeker
RogueRush
TechnoChic
UrbanFusion
MoxieChroma
EdgeEmpire
StellarSwagger
CyberGlow
IndieCharm
AceAmplifier
ZenVelocity
RadWanderlust
CoolCircuitry
ChillDynamo
DapperVortex
UrbanMystique
ElectraEdge
AlphaXpert
StyloCyber
FunkyWanderer
MaverickChill
EpicZenith
ChillVortex
NeoNomad
Creative Influencer Names
ArtisticAlchemy
WhimsyWizardry
ChromaChameleon
DreamscapesDiva
CelestialCanvas
StellarStoryteller
EvokeEnigma
WanderWeaver
CuriousCraftsman
VisionaryVerse
FusionFinesse
EnchantInklings
GlimpseGatherer
ImmerseInspire
WhirlwindWordsmith
ChromaticChronicle
WanderlustWoven
CreativityConductor
CuriousCurator
KaleidoscopeKismet
ImaginationImpulse
ArtfulAdventurer
WhimsicalWritings
InspireIntrigue
VividVoyager
EphemeralEasel
WanderWords
CuriousCreators
DazzleDreamscapes
ArtistryAblaze
WhirlwindWhimsies
MusefulMelodies
ImagineerInsights
VivaciousVerse
EnigmaExpressions
WanderWritings
ChromaticChaser
KaleidoscopeQuest
DaringDreamweaver
WhimsyWanderings
CreativityCanvas
WanderScribe
IllusionImpression
InkedInnovator
ArtisanArcade
WhirlwindWhispers
ChromaChronicle
CuriousCaptures
EvokeEscapades
VisionaryVagabond
FusionFables
Wanderer'sWit
EmbellishEnigmas
InspireIdearium
WhimsyWordsmith
ImaginativeInkling
WanderWovenTales
CerebralCanvas
DreamDivergence
EnchantingEpiphanies
VibrantVenturer
KaleidoscopeKaleidoscope
CaptivateCuriosities
WhirlwindWritings
CreativityChronicle
WanderWhispers
Fashion Influencer Name Ideas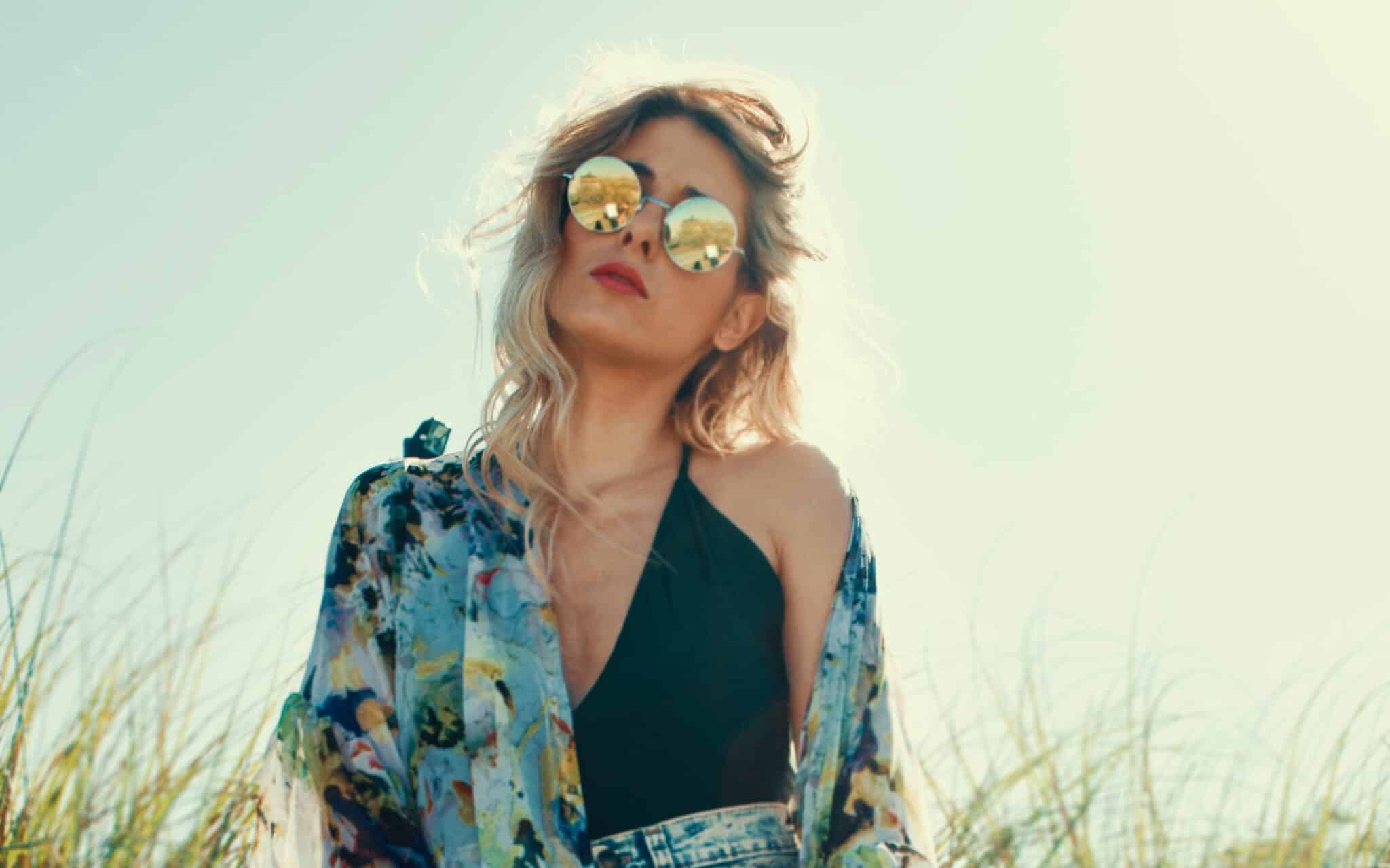 FashionistaFusion
StyleVortex
ChicChronicle
TrendyTraverse
GlamGlimpse
CoutureCrafter
VogueVagabond
DapperDiva
StreetStyleSaga
ModishMuse
RunwayRenegade
HauteHaven
FashionFeverish
GlamourGlimmer
ChicCanvas
TrendsetterTrail
CoutureCircuit
UrbaneUpturn
StyleWhimsy
GlamGoddess
VogueVenture
DapperDynasty
StreetStyleSeeker
ModaMarvel
RunwayRendezvous
HauteHuntress
FashionFlair
GlamoramaGaze
ChicChameleon
TrendyTrails
CoutureChase
UrbaneUptrend
StyleWanderer
GlamourGaze
VogueVoyager
DapperDiversion
StreetStyleStylist
ModaMaven
RunwayRevolution
HauteHarmony
FashionFusion
GlamGalaxy
ChicCouture
TrendyTales
CoutureChic
UrbaneVogue
StyleWanderlust
GlamGalleria
VogueVentures
DapperDreamer
StreetStyleSiren
ModaMatrix
RunwayRhythms
HauteHustler
FashionFinesse
GlamGlobe
ChicConnoisseur
TrendyTrek
CoutureCraze
UrbaneVibes
StyleWanderlusts
GlamGuide
VogueVirtuoso
DapperDazzle
StreetStyleSavvy
ModaMagnate
Fitness Influencer Names
FitFusionist
ActiveAdventurer
WellnessWarrior
MightyMover
FlexFuel
StrongSpirit
FitnessVoyager
PowerPursuit
TrainTitan
IronInspire
ShapeShifter
MoveMaster
AthleteAblaze
FitnessFury
DynamicDynamo
VitalVoyage
MightyMotivate
ActionAtlas
FitnessRevolution
EnduranceEpic
PropelPioneer
TrainTrailblazer
FitFervor
EmpowerEnergize
FlexFlow
StrongSage
FitnessVenturer
PowerPulse
DynamicDrive
ActiveAmbition
MightyMomentum
MoveMarvel
AthleteAlchemy
FitnessFusion
VitalVelocity
TrainTempest
FitFire
EnergizeElixir
FlexForge
StrongSprint
FitnessExcelsior
PowerProvoke
DynamicDive
ActiveAscendancy
MightyMarvels
MoveMagnate
AthleteApex
FitnessFury
VitalVerve
TrainTactician
FitFlame
EmpowerElevate
FlexFlow
StrongStrive
FitnessFortify
PowerPerspective
DynamicDexterity
ActiveAdept
MightyMastery
MoveMaestro
AthleteAstonish
FitnessFuel
VitalVigor
TrainTrekker
FitForge
EnergizeEndeavor
FlexFuel
Food Influencer Names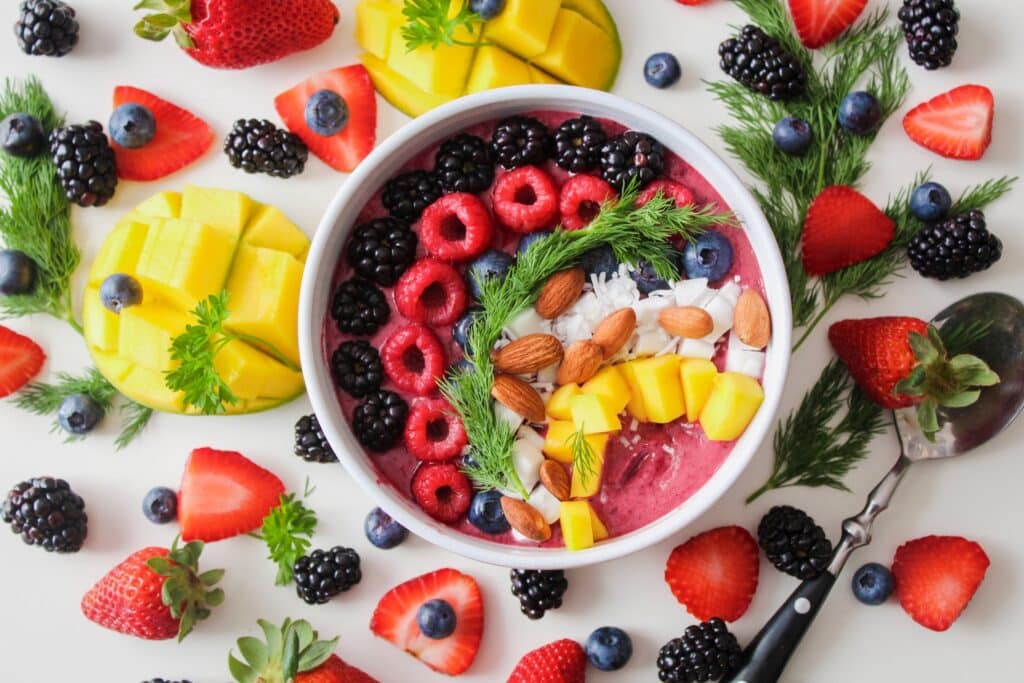 CulinaryCravings
TastyTales
FlavorFusionist
GourmetGuru
SavorySecrets
FoodieFinesse
DeliciousDiscoveries
YummyAdventures
PalatePerfection
FlavorfulFeasts
CulinaryCrafter
TantalizingTastes
GastroGenius
SavorySavorer
FoodFever
DelectableDish
TastyTrails
FlavorFantasia
GourmetGalaxy
MouthwateringMorsels
CulinaryCharm
EpicureanEats
SavorySplendor
FoodieFusion
DelightfulDining
TastyTidbits
FlavorfulFinds
GourmetGlitz
CulinaryConnoisseur
ScrumptiousStories
FoodieFabulous
DelectableDelights
TantalizingTreats
SavorySojourns
GastronomicGleam
CulinaryCraftsman
EpicureanEssence
FlavorJunkie
GourmetGourmand
MouthwateringMagic
DelightfulDish
TastyTemptations
FlavorVoyage
FoodieFiesta
DelectableDiaries
SavorySavorings
CulinaryWanderlust
GourmetGlobetrotter
ScrumptiousSavant
FoodieFusionist
TantalizingTastemaker
FlavorfulFoodQuest
EpicureanEuphoria
DelightfulDiners
SavorySensations
CulinaryCraze
GourmetGlutton
MouthwateringMeals
FoodieForklore
DelectableDining
TastyTasteBuds
FlavorJourney
GourmetGusto
ScrumptiousSupper
CulinaryCulture
EpicureanEpic
Gaming Influencer Names
PixelPioneer
GameGenius
VirtualVirtuoso
ControllerChampion
PixelPaladin
LevelUpLegend
GamingGuruGal
ConsoleConqueror
PixelPerformer
EsportsEnigma
QuestQuester
RetroRuler
GamingGladiator
PlayerProdigy
VirtualVagabond
PixelProwler
GameGuardian
ConsoleCommander
PixelPhenom
EsportsEmpress
QuestChaser
RetroRaider
GamingGlitch
PlayerPrestige
VirtualVoyager
PixelPulse
GameGoddess
ConsoleCrafter
PixelProdigy
EsportsElite
QuestMastermind
RetroRealm
GamingGrimoire
PlayerPaladin
VirtualVirtuosa
PixelProphet
GameGalaxy
ConsoleCrusader
PixelProdigy
EsportsEmpower
QuestSeeker
RetroRebel
GamingGlide
PlayerPinnacle
VirtualVigilante
PixelPhenomenon
GameHeroine
ConsoleCreator
PixelProdigy
EsportsEnchantress
QuestSage
RetroRevolution
GamingGlory
PlayerProdigy
VirtualVoyage
PixelPowerhouse
GameGuardian
ConsoleCommando
PixelProdigy
EsportsEmperor
QuestWizard
RetroRogue
GamingGlimpse
PlayerPrestige
VirtualVirtuoso
PixelPursuit
GameGlamour
Health and Wellness Influencer Names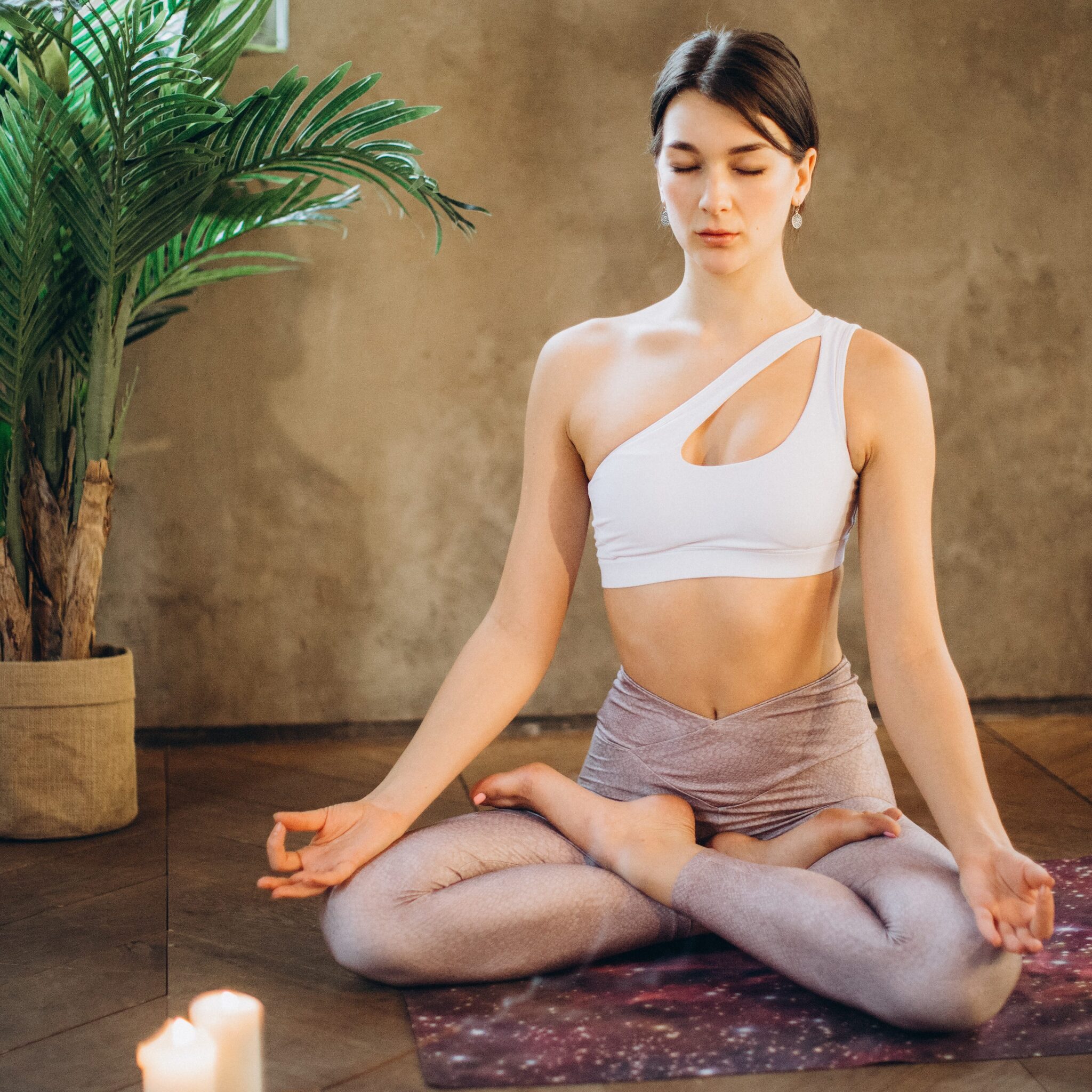 WellnessVoyager
FitFusionist
HolisticHarmony
MindfulMaven
HealthyHabitat
WellnessWarrior
NourishNinja
BalancedBliss
SereneSage
WellnessWanderer
WholesomeWellbeing
MindfulnessMaster
VibrantVitality
NutriNurturer
BlissfulBalance
WellnessWayfarer
EmpoweredEssence
HealthfulHabits
TranquilTribe
WellbeingWanderlust
EnergizedEnthusiast
NutriNavigator
ThrivingTherapy
HarmoniousHealth
MindfulMotion
WellnessWhiz
WholeWellness
RadiantRenewal
FlourishFusion
SerenitySeeker
WellnessWayfinder
NourishNook
EnergizedEmpower
VitalityVoyage
WholesomeWonder
MindfulMeanderer
WellbeingWarder
RevitalizedRhythms
BlissfulBody
WellnessWanderess
NutriNourisher
ThrivingTrails
HarmoniousHaven
MindfulMotivate
EmpoweredEnergy
RadiantRevive
FlourishFusionist
SereneSerenader
WellnessWayfarer
NourishNourisher
EnergizedElevate
VitalityVista
WholesomeWonderer
MindfulMomentum
WellbeingWay
RevitalizedRituals
BlissfulBeing
WellnessWanderlust
NutriNavigator
ThrivingTransform
HarmoniousHarvest
MindfulMeander
EmpoweredEvolve
RadiantRegimen
FlourishFusion
SereneSanctuary
WellnessWhispers
Lifestyle Influencer Names
LifeEnthusiast
StyleSage
TrendTrailblazer
WanderlustWonder
BlissfulJourneyer
UrbanExplorer
WhimsyWanderer
ChicChronicles
DapperDarling
JoyfulNomad
SereneSojourner
PositivelyChic
TrendsetterTrove
CuriousVoyager
RadiantRoamer
WanderGuruGal
UrbaneEscapades
BlissfulHaven
StylishSerenity
AdventurousLuxe
EnchantedEscapes
UrbanVagabond
WhimsyWonderland
ChicWanderlust
DapperDiscoveries
JoyfulJaunt
SereneWanderer
PositivelyStyled
TrendyTrekker
CuriousChic
RadiantExplorer
WanderGlamour
UrbaneRambler
BlissfulAdventures
StylishSojourn
AdventurousTales
EnchantedExperiences
UrbanRoamer
WhimsyWanderlusts
ChicVoyage
DapperDiscoverer
JoyfulRove
SereneSojourney
PositivelyCharming
TrendyTraveler
CuriousNomad
RadiantWanderer
WanderElegance
UrbaneEscape
BlissfulJourney
StylishRoam
AdventurousSerenity
EnchantedExpeditions
UrbanTrailblazer
WhimsyWanderer
ChicEscapades
DapperAdventurer
JoyfulRamble
SereneRoamer
PositivelyPosh
TrendyVagabond
CuriousWanderess
RadiantRoamings
WanderGlamourous
UrbaneVenturer
BlissfulNomad
StylishJourney
Parenting Influencer Name Ideas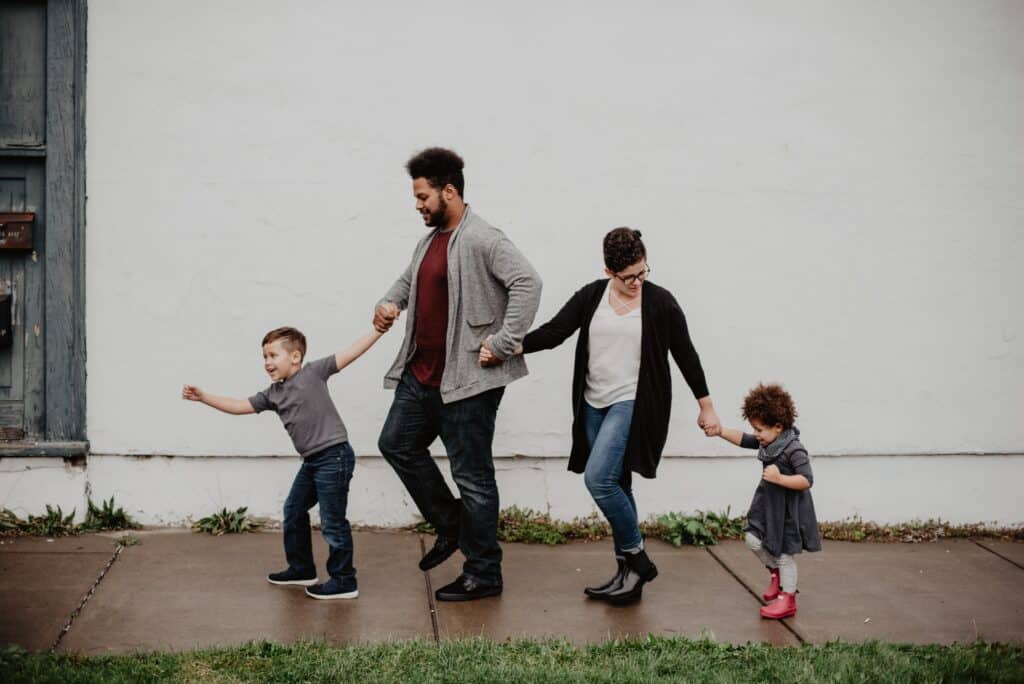 ParentingProse
MommyMentor
DadVentures
ModernParentTrail
RaisingRoyalty
WiseParentingWay
MomLifeMagic
DadTales
ParentingPassport
NurtureNovice
PlayfulParenting
WiseMoments
DadVoyage
ParentingPulse
MommyMastermind
DadDomain
ParentingPioneers
NurtureNook
FamilyFunFables
MommyMastery
DadOdyssey
ParentingPathways
NurtureNavigator
PlayfulParenters
FamilyFeats
MomLifeMarvels
DadJourneyer
ParentingPerspectives
NurtureNest
WiseParentWhiz
FamilyAdventures
MommyManeuvers
DadEscapades
ParentingPursuit
NurtureNexus
PlayfulParentPro
WiseMoments
FamilyWanderlust
MommyMarvels
DadFables
ParentingPaths
NurtureNurturer
FamilyTales
MomLifeMentor
DadChronicle
ParentingPilots
NurtureNurturing
PlayfulParentTales
FamilyJourneyers
MommyMasterclass
DadWiseWords
ParentingQuesters
NurtureNurturance
FamilyFables
MomLifeMagic
DadWhims
ParentingPassages
NurtureNestling
PlayfulParentGuidance
FamilyVenturers
MommyMastery
DadVoyagers
ParentingPioneers
NurtureNavigator
WiseParentProse
FamilyEscapades
MomLifeMoments
Pet Influencer Names
PawsomePals
FurryFiesta
WhiskerWanderer
PetParadise
PawPrintPro
FuzzyFam
TailWagTribe
PetPerformer
PurrfectPursuits
PawtasticAdventures
FluffyFiesta
FurBabyFaves
WhiskerWonder
PetHaven
PawtasticPersona
Purrfectionist
PetVentures
FurryFamilyFun
TailWagTrail
PawPrintPioneer
FluffMasters
FurBallFiesta
WhiskerWhimsy
PetParadigm
PawsomePathways
PurrfectPleasures
PetExplorers
FurryFriendsFam
TailWagTreks
PawPrintProdigy
FluffFest
FurBuddyBonanza
WhiskerWanderlust
PetOasis
PawsomePerspective
PurrfectlyPosh
PetVentureQuest
FurryFiestaFam
TailWagTraverse
PawPrintVoyage
FluffMagic
FurCompanionCrew
WhiskerWanderings
PetHavenHues
PawsomeProwess
PurrfectPosse
PetWanderlust
FurryFamilyVoyage
TailWagTreasure
PawPrintProdigy
FluffyFantasia
FurBuddyTribe
WhiskerWanderers
PetParadisePursuit
PawsomeAdventurers
PurrfectlyPampered
PetExplorationNation
FurryFriendsTrail
TailWagTrailblazers
PawPrintPioneer
FluffFiestaFam
FurCompanionCrew
WhiskerWanderlust
PetOasisOdyssey
PawsomeProwess
PurrfectPosse
PetWanderlust
Tech Influencer Names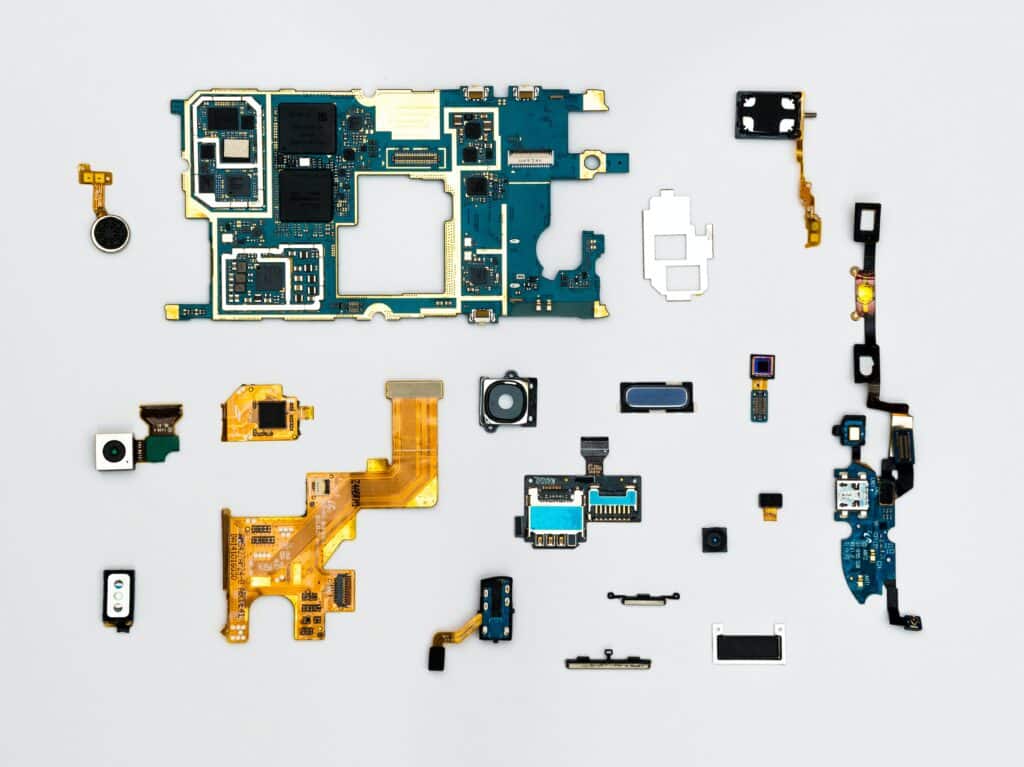 TechTinkerer
GadgetGenius
DigitalDynamo
TechTrailblazer
CodeCrusader
CyberSage
GeekGuruGal
InnovationInsider
DataDazzler
TechVoyager
CircuitChampion
ByteBrilliance
TechProdigy
DigitalDaredevil
GadgetGuruGal
TechnoTrail
CodeCommander
CyberSavvy
GeekGlimpse
InnovationInfluencer
DataDiva
TechVenturer
CircuitSeeker
ByteBlazer
TechMentor
DigitalDynamo
GadgetGoddess
TechnoTrek
CodeConnoisseur
CyberChampion
GeekGlimmer
InnovationImpulse
DataDiscoverer
TechPioneer
CircuitChaser
ByteBurst
TechVisionary
DigitalDebutant
GadgetGalaxy
TechnoTrekker
CodeCrusader
CyberScribe
GeekGazer
InnovationInsight
DataDabbler
TechQuester
CircuitConductor
ByteBlast
TechWhiz
DigitalDiscoverer
GadgetGlow
TechnoTraveler
CodeCraze
CyberSherpa
GeekGlance
InnovationInquiry
DataDreamer
TechAdventurer
CircuitPathfinder
ByteBlitz
TechWizard
DigitalDazzle
GadgetGleam
TechnoTrailblazer
CodeCaptain
CyberSensei
GeekGizmo
Travel Influencer Name Ideas
WanderlustWayfarer
AdventureAdmirer
GlobeTrottingGuru
JetsetJourneyer
NomadNavigator
RoamingRambler
ExploreEnthusiast
WanderWhimsy
TravelTriumph
JourneyJaunt
TrekTrails
AdventurerAtlas
VagabondVoyage
DestinationDreamer
ExcursionExplorer
RoamRover
WanderWonder
TravelTales
JourneyJoy
TrekTravels
GlobetrotterGalaxy
DiscoverDelight
ExcursionExpedition
RoamingReveler
WanderlustWanderer
TravelThrive
JourneyJive
TrekTraverse
ExplorerEscapades
NomadicNarrative
AdventurousAvenues
VagabondVirtuoso
DestinationDazzle
ExcursionElixir
RoamingRover
Wanderer'sWhimsy
TravelTranquility
JourneyJournal
TrekTrailblazer
ExploreExhilarate
Adventurer'sAdventures
VagabondVoyager
DestinationDelights
ExcursionEscapade
RoamingRhapsody
Wanderer'sWonder
TravelTrekker
JourneyJubilee
TrekTravelogue
ExplorerExpeditions
NomadNexus
AdventurousAdventures
VagabondVista
DestinationDiscoveries
ExcursionEscapades
RoamingRadiance
Wanderer'sWanderlust
TravelTales
JourneyJoyful
TrekTraverse
ExploreEuphoria
AdventurousAstray
VagabondVirtuoso
DestinationDreams
ExcursionExpanse
RoamingRejoice
WanderWanderer
TravelTreasure
JourneyJourneyman
TrekTrekker
Check out our list of influencer slogan ideas for help with the next step of branding your channel.
Key Dos and Don'ts for Choosing Influencer Name Ideas
When choosing an influencer name, there are some key dos and don'ts that can help you create a memorable and effective brand. Here is what you should know before settling on a name.
Dos
DO Be Unique and Memorable: Choose an influencer name that stands out from the crowd. Aim for something catchy, memorable, and easy to spell. A unique name will make you more recognizable and help you leave a lasting impression on your audience.
DO Reflect Your Niche or Passion: Select a name that reflects your niche or the topics you are passionate about. It will help potential followers quickly understand what your content is all about. This clarity will attract like-minded individuals who share your interests.
DO Keep It Short and Sweet: Shorter names are easier to remember and type, making it convenient for your audience to find and engage with you. Aim for a name that is concise and to the point, leaving a positive and lasting impact.
DO Check Social Media Availability: Before finalizing your influencer name, check if it's available across major social media platforms and as a domain name (check on Namecheap here). Consistency is crucial for building your brand, so having the same name on all platforms ensures your audience can find you easily.
DO Conduct Trademark Research: Ensure that your chosen name doesn't infringe on any trademarks or copyrights. Conduct a thorough search in the trademark database and copyright records to avoid any legal issues in the future.
DO Test for Pronunciation and Clarity: Test your influencer name with friends or family to ensure it's easy to pronounce and understand. A clear and straightforward name will help others remember and share it with their network.
DO Stay Positive and Inclusive: Opt for a name that spreads positivity and inclusivity. Positivity attracts a wider audience, and an inclusive name creates a welcoming space for all.
Don'ts
DON'T Use Complex or Confusing Spellings: Avoid complicated spellings or excessive use of numbers or symbols. Such variations can confuse your audience and make it difficult for them to find you online.
DON'T Choose a Name with Negative Connotations: Steer clear of names that have negative connotations or may be offensive to certain groups. You want your influencer name to be universally appealing and inviting.
DON'T Limit Yourself to Trends: While trendy words or phrases might seem appealing, they may quickly become outdated. Choose a timeless name that will continue to resonate with your audience in the long run.
DON'T Rush the Decision: Take your time to brainstorm and explore various options. Your influencer name will be the foundation of your brand, so it's essential to make a thoughtful and informed choice.
DON'T Overcomplicate or Overthink: Simplicity is key. Avoid overcomplicating the name or overthinking it to the point of indecision. Trust your instincts and go with a name that feels right for you.
Remember, your influencer name is an essential part of your personal brand. By following these dos and don'ts, you can create a compelling and captivating identity that will resonate with your audience and help you build a successful and influential presence.
Best of luck on your influencer journey!
If you need more help on how to become an influencer, here are ten easy steps you can follow on the path to success!
Want to learn step-by-step how I built my Niche Site Empire up to a full-time income?
Yes! I Love to Learn
Learn How I Built My Niche Site Empire to a Full-time Income
How to Pick the Right Keywords at the START, and avoid the losers
How to Scale and Outsource 90% of the Work, Allowing Your Empire to GROW Without You
How to Build a Site That Gets REAL TRAFFIC FROM GOOGLE (every. single. day.)
Subscribe to the Niche Pursuits Newsletter delivered with value 3X per week