How to Sell Digital Downloads on Amazon: 8 Steps To Earn Passive Income
When you buy something through one of the links on our site, we may earn an affiliate commission.
Are you wondering how to sell digital downloads on Amazon? Well, look no further! We've put together this guide specifically to help you monetize your content and add an additional stream of income. With Amazon's massive customer base, it's easy to connect with buyers from all around the world who are interested in what you offer.
Whether you're an artist selling music or a graphic designer selling your original artwork - this guide will provide you with all the critical information needed so that anyone can start selling their creative work and making money online immediately. So don't miss out; dive in and find out how to start generating income with digital assets on Amazon!
How to Sell Digital Downloads On Amazon
Are you looking for a new way to monetize your skills and make a living online? If so, selling digital downloads on Amazon can be an excellent option. With these tips, you'll discover the best practices for kickstarting an income stream that offers considerable flexibility and scale!
What Are Digital Products?
Digital products are any digital assets that you can sell online. These include ebooks, music, photography, videos, software, and more! You can sell them the same way you would sell physical products using an online marketplace such as Amazon.
All these items can be offered through Amazon's marketplace as digital downloads so customers can purchase and download them instantly to their devices.
What Digital Products Can I Sell on Amazon?
Selling digital products on Amazon is a fantastic way to earn some extra online cash. There is no need to worry about inventory, shipping, or customer service - just create and upload your product and let the platform handle it from there!
eBooks
Ebooks are one of the most popular digital products sold on Amazon. They usually come in MOBI or EPUB formats and can range from informational guides to fiction novels. Ebooks are uploaded via Kindle Direct Publishing (KDP), Amazon's self-publishing platform.
When selling ebooks, it's essential to carefully craft an appealing title and description that will entice readers to purchase your book! For more information on how to get started self-publishing, check out our full, in-depth guide on how to make money with ebooks.
And you'll want to use a tool like Publisher Rocket.
Music
Music is another type of digital product that you can sell on Amazon. Depending on the kind of music you have to offer, there are different ways to monetize it. Amazon's TuneCore allows musicians to upload their songs and make them available for stores such as Amazon, iTunes, Spotify, Google Play, and 150+ other locations.
Photos, Graphics, and Digital Art
Photographers and graphic artists can also use Amazon's marketplace to sell digital downloads and generate passive income via Amazon Merch. It allows artists to upload designs and create products with those designs, including t-shirts, mugs, pillows, and more.
Videos
Videos are increasingly popular digital content that you can sell on Amazon via Amazon Video Direct. You can upload your videos directly so customers can buy or rent through Prime Video. All videos submitted through this method will be under Amazon's technical review to ensure they meet their standards.
Audiobooks
Digital audiobooks are a hot commodity you can sell on Amazon via the Audible platform (and you can also check out our list for other ways to make money on Audible). Like with ebooks, you'll need to carefully craft a title and description that entices readers to purchase your audiobook. You'll also need to provide the audiobook in MP3 format so customers can easily download it.
These can be time-consuming to produce, and the sound quality needs to be of a high standard - but if done correctly, selling audiobooks on Amazon can be very lucrative.
Online Courses
Online courses have become increasingly popular in recent years across many digital channels. If you have a skill or knowledge that you would like to share with others, selling digital content as an online course via Amazon Video Direct or KDP is a great way to start.
Software and Apps
If you have software available for purchase, why not start selling on Amazon today? Software is also an excellent option for those looking to sell digital products on Amazon via the Amazon App Store.
Whether you are a developer selling game apps, or an entrepreneur selling business-related software, Amazon allows you to list and distribute your products quickly and easily. You will need an Amazon developer account to get started.
Digital Templates
Digital templates are another popular digital product that you can sell on Amazon. Whether you are a graphic designer selling design files or a marketer offering lead magnets to potential customers, digital templates are an easy way to monetize your work. These can be uploaded via KDP.
Whether you are a professional creator of video content looking to monetize your work, an app developer aiming for broader reach, or a graphic designer selling digital templates, Amazon allows you to sell your digital products quickly and easily.
With no physical product needed, why not cash in on this excellent e-commerce opportunity and start making money from your creations today?
Step-by-Step Guide to Selling Digital Products on Amazon
Now that you know what types of content are available, let's go over a step-by-step guide to selling digital downloads on Amazon:
Create an Account – To start selling digital products, you'll need to create a seller account on the relevant Amazon platform. This process is usually simple and straightforward, so there should be no problems getting set up.
Choose Your Products – Once your account is ready, it's time to choose what products you want to offer for sale. From ebooks and music to videos and software, many digital products on Amazon are available for customers to purchase.
Format Your Content - Once you have chosen what products to offer, make sure to format your content in the correct file formats. For example, if you are selling music files, they must be in MP3 format. This is important since customers won't be able to download your products unless they are correctly formatted.
Upload Your Content – After selecting the products you want to sell, start uploading your content. Since Amazon allows instant downloads, ensure your files are correctly formatted and ready to go. If you find a problem in your upload, you can re-upload it anytime.
Set Your Price – It's time to set the price for your digital products on Amazon. This is important since it will determine how much money you make from each sale. Make sure to research what other products in the same category are selling for and price yours accordingly.
Set Up Your Payment System – Amazon will handle all of your payments, so you must ensure your payment information is correct and up-to-date.
Promote Your Products – Once your products are ready, start promoting them on Amazon. Use the right keywords in your titles and descriptions so customers can easily find your digital downloads. Appropriate keywords should connect with your target audience and highlight any unique features or benefits of downloading your digital products. Generate interest for your content on social media platforms and create your own website to drive more traffic to your digital products on Amazon. You can also use Amazon's marketing tools to help boost your visibility and sales!
Monitor Your Sales – Finally, start monitoring your sales and customer feedback. Regularly check in on things like ratings and reviews so you can identify any issues. This will help ensure everything goes smoothly and improve your products or service.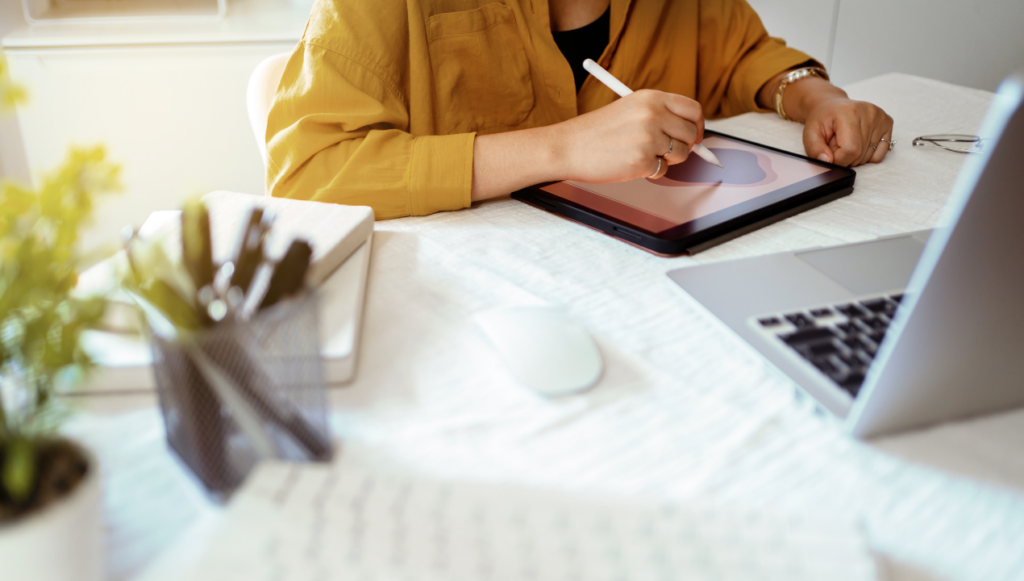 Benefits of Selling Digital Downloads on Amazon
Selling digital downloads on Amazon has become an increasingly popular way for entrepreneurs to convert their hard work into a lucrative side hustle. It is no surprise that individuals from all corners of the globe are taking advantage of this opportunity, harnessing the power of technology to gain financial freedom with minimal overhead costs.
As an Amazon seller of digital downloads, there is no need to pay for shipping and filling orders – simply upload your product, hit publish, and voila - customers can purchase your offering from wherever they are in the world! Furthermore, with creative marketing strategies, you can give yourself exposure beyond your market by leveraging Amazon's extensive network.
All of these benefits amount to a win-win situation – an easy-to-use platform that allows any business a cost-effective way to make money online and get their products out into the world!
Reach Millions of Customers
One of the main benefits of selling digital downloads on Amazon is that you can reach millions worldwide customers. With a global marketplace, you can expand your reach and potentially increase sales significantly.
High Conversion Rates
Another benefit of selling digital downloads on Amazon is that it tends to have high conversion rates. Customers who are already familiar with the platform tend to feel more comfortable making purchases. This means a higher chance of conversions and increased revenue!
Easy to Manage Inventory
Selling digital downloads on Amazon is incredibly easy to manage. There's no need to worry about inventory or shipping as all of your products are delivered electronically. This saves you time and money while ensuring that customers receive their purchases quickly and easily.
Low Production and Fulfillment Costs
The costs associated with producing and fulfilling digital products are much lower than physical ones. This makes it easier to keep prices low, resulting in more competitive pricing and higher potential profits. Additionally, you won't need to worry about any additional costs related to storage or shipping fees.
Access to Amazon's Tools and Resources
Finally, you'll have access to its comprehensive suite of tools and resources by selling digital downloads on Amazon. These include marketing tools to help you promote your product, customer support options, analytics, and more. This can be incredibly valuable in helping you reach your business goals.
Overall, selling digital downloads on Amazon can be an incredibly lucrative side hustle.
Kindle Direct Publishing Dos and Don'ts
If you want to sell ebooks on Amazon, here are some crucial things to remember. Amazon has a zero-tolerance policy for activities that mislead their customers - and rightly so!
Although reading the entire list of Amazon's Kindle Direct Publishing guidelines is always recommended, this will give you a general sense of what's expected.
Prior to uploading your ebook onto the platform, be sure to go through it and fix any errors, no matter how big or small. If you need an editor, you can find one on Upwork.
Formatting your ebook correctly will ensure a better reading experience for all. If you publish many ebooks (why wouldn't you?!), downloading the free Calibre software or purchasing formatting software such as Atticus is a worthwhile investment.
If you want your ebook to appear in Amazon's search results, make sure to use and create metadata correctly. Otherwise, Amazon may remove your content. The wrong information could cost you sales.
A beautiful, high-quality cover is key for your ebook to attract customers. Be sure the image is clear and sharp and that it will look good as a thumbnail. You can find a designer for cover art on Fiverr or check out 99designs. Be sure to find a designer who understands the requirements for Kindle Direct Publishing.
Some content, like puzzles, coloring books, and journals, don't work well on Kindle. If your book falls into that category, print-on-demand is a better option.
Affiliate links are not allowed inside ebooks that are published on KDP. If Amazon catches you violating this rule, they will pull your ebook from their website. Make sure that you adhere to the guidelines to avoid any issues.
Finally, be sure to read Amazon's Terms and Conditions before uploading your ebook, as they can change regularly.
Following these simple dos and don'ts can maximize success and avoid potential issues. With the right strategies and preparation, you can create a successful side hustle selling digital downloads on Amazon.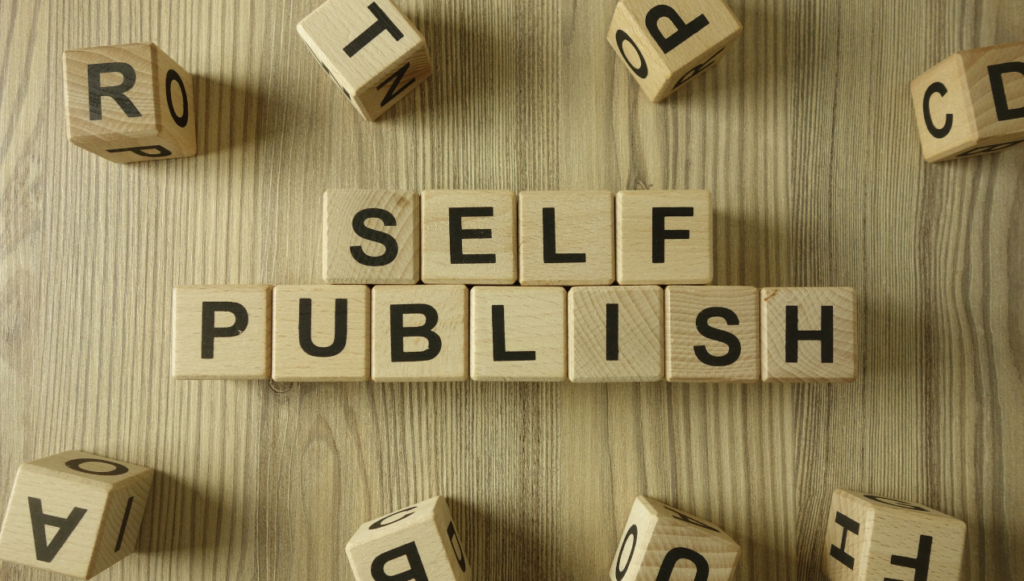 Frequently Asked Questions (FAQs)
Check out these frequently asked questions about how to sell digital downloads on Amazon.
Is it easy to sell digital downloads on Amazon?
Yes, it is relatively straightforward and easy to start selling digital products on Amazon. You must create a seller account, upload your content, set up payment options, promote your product, and monitor sales.
What digital products sell best on Amazon?
eBooks, digital audio products, and software are popular on Amazon. Products that can help customers with a specific problem or challenge are always popular.
Is selling digital products on Amazon considered passive income?
As an Amazon seller, digital products can be considered a form of passive income because once you create the product and set up your account, you can sit back and let the system do its work. However, it is important to continually monitor sales and make changes as needed to achieve success.
Q: Do I need to pay taxes for selling digital downloads on Amazon?
A: Yes, you must pay taxes on any digital downloads sold through Amazon. Be sure to investigate your tax obligations and keep accurate records of all earnings.
How to Sell Digital Downloads on Amazon - Final Thoughts
If you're a digital content creator - or even if you're not just yet but want to become a digital creator - selling digital downloads on Amazon is an excellent way to reach millions of customers and increase your sales.
With its high conversion rates, easy inventory management, and access to powerful tools and resources, it's no wonder that many entrepreneurs are choosing the Amazon platform to earn passive income as a digital creator. Additionally, the low production and fulfillment costs make it one of the most cost-effective options available.
If you're looking to expand your reach and increase your revenue, selling digital downloads on Amazon is a great way to do so.
Want to learn step-by-step how I built my Niche Site Empire up to a full-time income?
Yes! I Love to Learn
Learn How I Built My Niche Site Empire to a Full-time Income
How to Pick the Right Keywords at the START, and avoid the losers
How to Scale and Outsource 90% of the Work, Allowing Your Empire to GROW Without You
How to Build a Site That Gets REAL TRAFFIC FROM GOOGLE (every. single. day.)
Subscribe to the Niche Pursuits Newsletter delivered with value 3X per week