How to Add a Website To Your TikTok to Drive Traffic, Leads, and Sales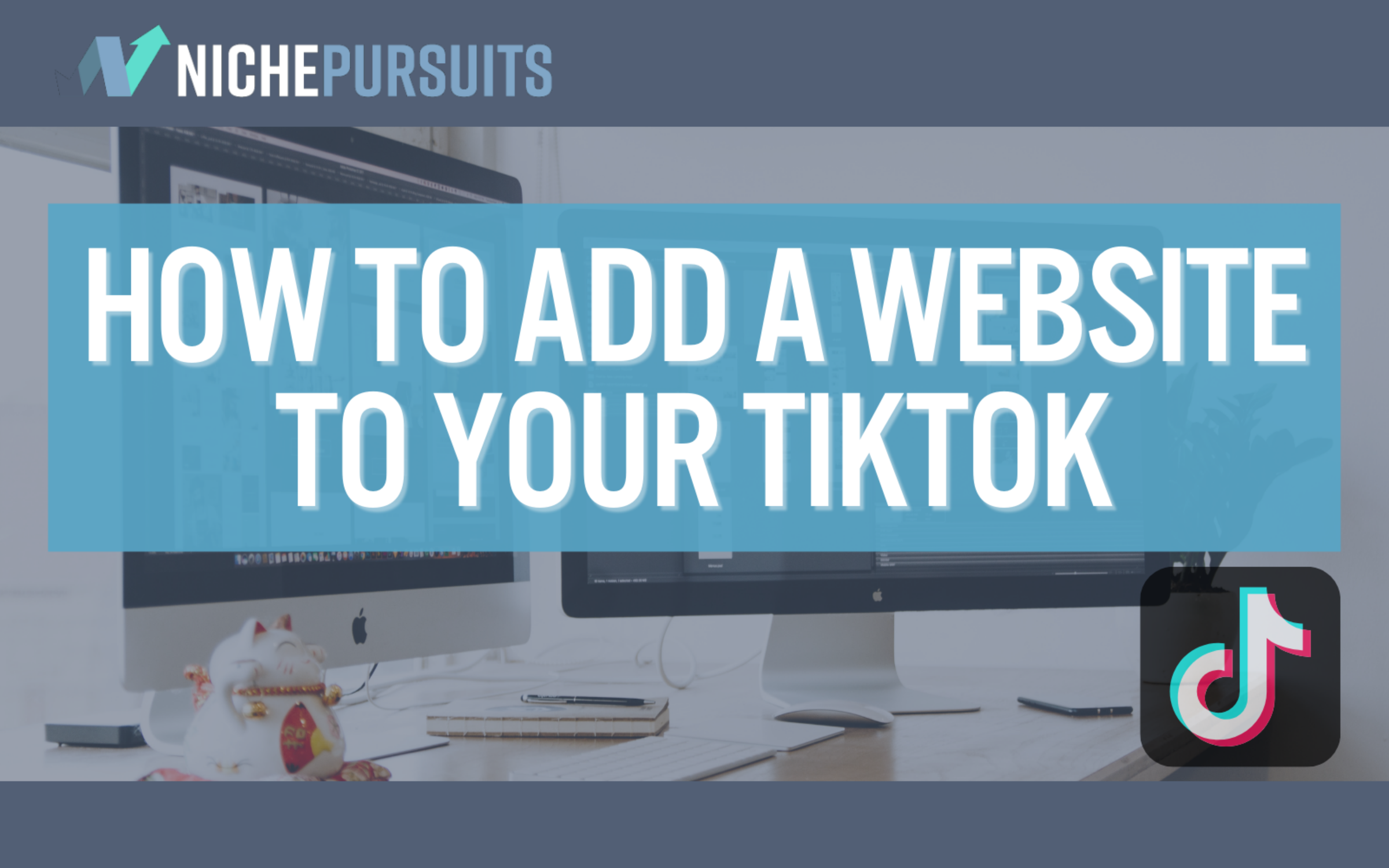 When you buy something through one of the links on our site, we may earn an affiliate commission.
Do you want to know how to add a website to your TikTok? If so, you're in the right place… but the answer isn't as simple as you might think.
In fact, if you want a clickable link, you'll have to work for it. But don't let that scare you away!
In this article, we're covering: 
The many ways you can add a website to your TikTok profile.
Alternatives if you can't add a clickable link.
How to make the most of your TikTok traffic. 
Finally, how to maximize your link space to get more traffic, leads, and sales. 
How to Add A Website to Your TikTok Profile
To add a website to your TikTok profile, click "Edit Profile". Next, tap "Bio" and type or paste your link in your bio section.
However, if you want a clickable hyperlink, you need a business account with 1,000+ followers. Once you reach 1,000+ followers with a business account, a new option will appear in your profile settings labeled "Website".
TikTok has made many changes regarding clickable profile links.
Speaking from personal experience from having multiple TikTok accounts, personal profiles had the ability to add a link prior to mid/late 2020.
Then, if you made a business profile prior to mid-2021, chances are you have the option to add a link, regardless of follower count. 
However, as of late 2021 or early 2022, TikTok released an update that no longer allows business accounts to add a link until they've reached 1,000 followers.
It seems pretty clear that TikTok is doing everything they can to keep users on the app for as long as possible.
They're doing this by increasing video length from 3 to 10 minutes, incentivizing creators to go Live as often as possible, and making it harder to add external links. 
From a business perspective, this makes sense. The longer people stay on the app, the more revenue they make from advertisers.
However, it's not great for your own business if you have fewer than 1,000 followers on your TikTok profile.
What's strange is TikTok has not released any official articles, support pieces, or official documentation regarding external links or their restrictions on them. 
However, there are other ways to drive traffic from your TikTok profile and we're going over all of your options here.
Who Can Have a Clickable Link on TikTok?
Business accounts with 1,000 followers or more have the ability to add a clickable external link in the "Website" section of their profile. 
Although 1,000 followers used to be the "magic number" to being able to go Live on TikTok, now it's even more "magic" because you can't add a clickable link until you get there.
So if you want to add a clickable link to your TikTok account, first you need to grow to 1,000 followers or more.
Can You Add a Website To Your TikTok Profile Without 1,000 Followers?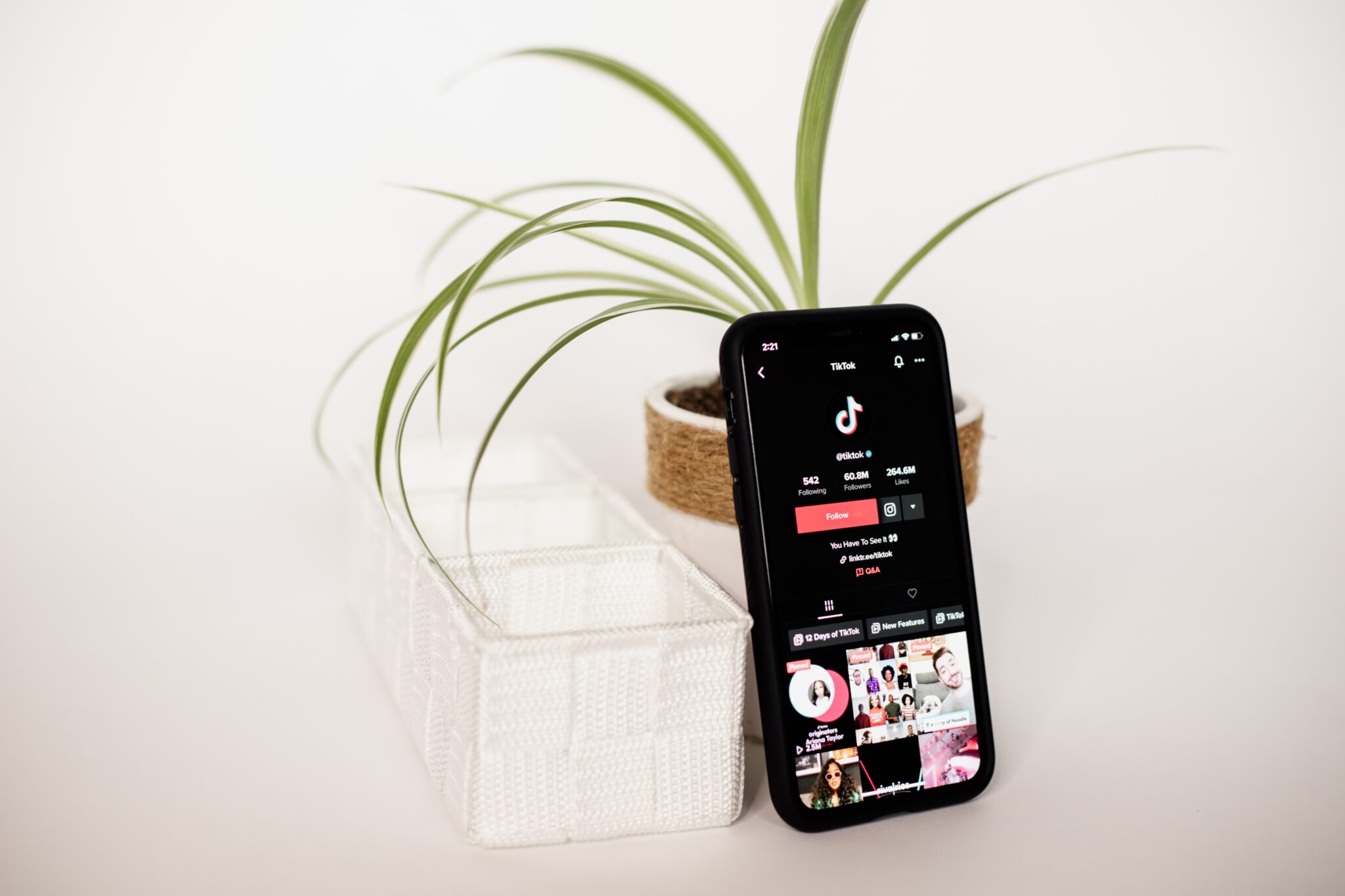 Technically, yes, you can add a website link to your TikTok profile without 1,000 followers. However, this link won't be clickable. 
You can copy and paste or type your website or affiliate links into the bio of your TikTok profile. 
If you decide to use this method, use a link shortener like Bitly to make your link as easy to read as possible.
This is because users can't copy your bio, they will have to see your link and type it out themselves if they want to visit your website bad enough. 
If you're using an affiliate link, be sure to familiarize yourself with the terms and conditions of the affiliate program. Some affiliate programs (like Amazon Associates) don't allow their affiliates to use link shorteners.
If this sounds daunting to you, there are other options. While nothing is as good as a hyperlink right on your profile, there is an alternative.
Can't Add a Clickable Link to Your TikTok Profile? Do This Instead
TikTok might not allow you to add a link without 1,000 followers… but you know who does? Instagram. 
And you know what else? TikTok allows you to seamlessly link your Instagram right to your TikTok profile. 
Here's how to do it. 
First, you'll need to create an Instagram account and add your website link to your IG bio.
Then, from your TikTok profile, click "Edit Profile".
Scroll down to "Social" and click the link to add your Instagram account to your profile. 
An Instagram login page will pop up so you can enter your credentials and link your accounts. 
Once you link your Instagram profile to your TikTok, users will be able to click the Instagram camera icon on your profile to go right to your Instagram account. 
Add a call to action in your TikTok bio to encourage profile visitors to go to your Instagram and visit your link. 
If you want to maximize your click-throughs, incentivize your profile viewers with a freebie.
For example, your bio could say something like: 
"Visit my IG to grab your free guide to building a niche website!"
Tools to Maximize Your Link Space
Once you reach the "magic number" of 1,000 followers and can add a link to your TikTok bio, you only have space for one link. 
But if you're like many people, you have multiple links you want to share and drive traffic to. Here are some of the best tools to maximize your TikTok link space. 
You can use these tools on Instagram, too, so you don't even have to wait until you hit that 1,000 follower number to give them a try.
Beacons – Beacons is a powerful and aesthetically pleasing tool to place multiple links in your TikTok bio. You can add videos, music, and your top TikTok posts, too. 
Shorby – With Shorby you can add multiple links, videos, and posts, and you can even set it to automatically update with new website content. 
Koji – Koji is a link in bio tool that's popular with creators like artists, musicians, NFT owners, artists, eCommerce brands, and more.
Most link-in-bio tools do the same thing, but different tools have different aesthetics and work best for different kinds of creators. 
If you want to give your audience the chance to find you in multiple places or consume multiple pieces of content, use one of these tools for all your resources in one spot.
Final Thoughts on Adding a Website to Your TikTok Profile
TikTok is an amazing source of organic traffic. As a TikTok content creator, you can get more website visitors, social media subscribers, leads, and more.
But if you're just getting started on TikTok, it might be shocking to find out that you need 1,000 followers to be able to have a clickable link. 
However, as you know now, there are other ways to capture your TikTok traffic.
TikTok users are used to connecting with their favorite creators on other apps, like Instagram. 
In fact, I might even say that having to direct your viewers to your Instagram profile is actually really beneficial. This gives you the ability to grow multiple social profiles just from posting TikTok videos, but it'll help to know the best time to post on TikTok.
And if you're ever wondering: can you see who viewed your TikTok, we've got you covered.
Just keep in mind that simply asking people to go to your Instagram to find your links isn't the most effective way to do it. Brainstorm a lead magnet that your viewers would want and benefit from and use it as an incentive to encourage them to click over to the Instagram platform.
If you want to know how to gain thousands of followers on TikTok overnight, check out our guide: How to Make a Viral Video on TikTok.
Want to learn step-by-step how I built my Niche Site Empire up to a full-time income?
Yes! I Love to Learn
Learn How I Built My Niche Site Empire to a Full-time Income
How to Pick the Right Keywords at the START, and avoid the losers
How to Scale and Outsource 90% of the Work, Allowing Your Empire to GROW Without You
How to Build a Site That Gets REAL TRAFFIC FROM GOOGLE (every. single. day.)
Subscribe to the Niche Pursuits Newsletter delivered with value 3X per week