1,015 Memorable Exhibition Name Ideas to Spark Curiosity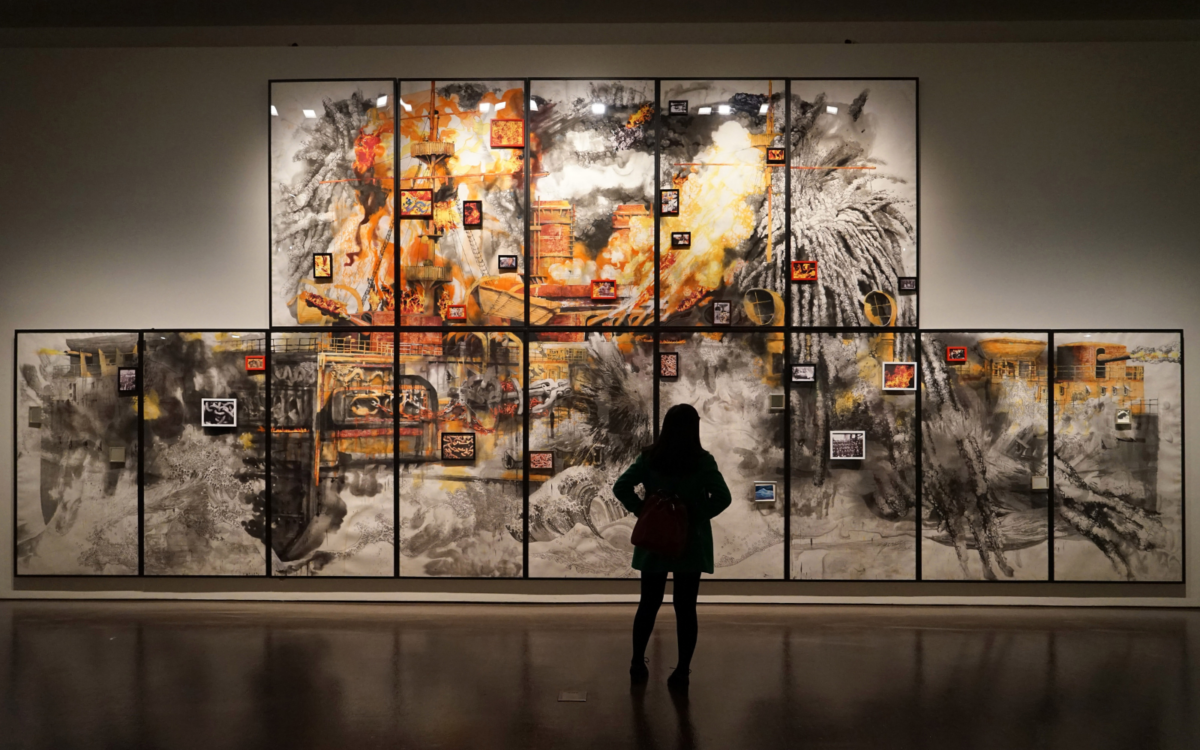 When you buy something through one of the links on our site, we may earn an affiliate commission.
Searching for an exhibition name that turns heads and sparks curiosity? Look no further! In this blog post, we're about to embark on an artistic journey where creativity meets strategy. We've curated an inspiring list of exhibition name ideas that will set your event apart.
We've also included essential naming do's and don'ts to ensure your choice resonates with your audience and leaves a lasting impression. Get ready to explore captivating titles that will make your exhibition an instant hit.
Let's dive in and discover the art of attraction through the perfect exhibition name!
Art Exhibition Name Ideas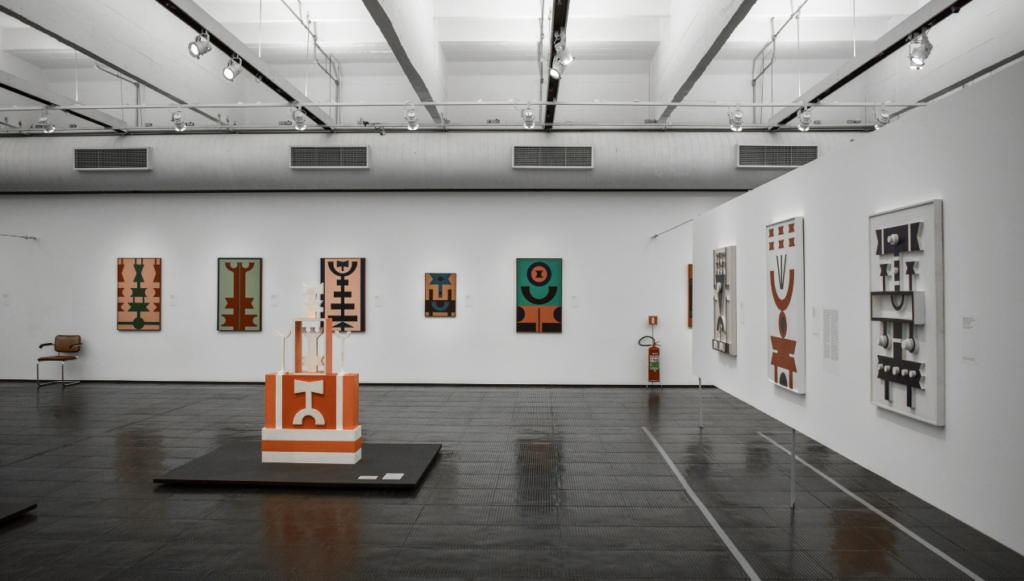 Visions Unveiled: Contemporary Art Showcase
Canvas Chronicles: A Visual Journey
Abstract Perspectives: Colors in Motion
Ephemeral Expressions: Art in Flux
Cultural Kaleidoscope: Global Art Fusion
Emerging Echoes: New Artists Unveiled
Sculpted Dreams: 3D Art Exploration
Chiaroscuro Contrasts: Light and Shadow
Aesthetic Reverie: Artistry Unleashed
Transcendental Tapestries: Art Beyond Boundaries
Framed Fantasies: Art in Frame
Brushstrokes of Brilliance: Painted Perceptions
Artistry Alchemy: Transformation on Canvas
Nature's Palette: Art Inspired by the Earth
Urban Odyssey: Cityscape Creations
The Artistic Spectrum: Diverse Expressions
Visions of Time: Contemporary Classics
Brush and Beyond: A Mixed Media Extravaganza
Ink & Imagination: A Pen and Paper Showcase
Symphony of Colors: Vibrant Visuals
Portraits of Emotion: Faces in Art
EcoArt Enigma: Sustainability in Art
Voyage of Visionaries: Artistic Journeys
Digital Dreamscape: Art in the Digital Age
Fragments of Reality: Collage Creations
Metamorphosis on Canvas: Art Evolution
Abstract Illusions: Mind-Bending Artistry
Artifacts of Inspiration: Ancient Meets Modern
Resonance and Rhythm: Art in Harmony
Ethereal Encounters: Artistic Transcendence
Sculpture Symposium: 3D Art Extravaganza
The Mosaic Muse: Art in Pieces
Under the Surface: Art in Layers
Surreal Dreams: Artistic Escapades
Echoes of the Past: Historical Art Revival
Best Exhibition Name Ideas
Evoke and Provoke: Artistic Dialogues
Whispers of Color: Abstract Creations
Sculpted Serenity: Zen-Inspired Art
Windows to the Soul: Portraits Unveiled
Synesthetic Splendor: Art for the Senses
Hidden Realms: Artistic Discoveries
Symmetry and Asymmetry: Visual Balance
Beyond the Canvas: Art in the Third Dimension
Surreal Horizons: Dreamscape Diversions
Reverberations in Clay: Ceramic Expressions
Rhythm of the Brush: Calligraphy and Ink
Journey Through Abstraction: Forms and Figures
Urban Eclecticism: Street Art Showcase
Artful Intersections: Mixed Media Magic
Masters of Miniature: Small-Scale Wonders
Nature's Rhythms: Botanical Impressions
Canvas Conversations: Art That Speaks
Metaphysical Mosaics: Spiritual Artistry
Textures of Time: Historical Inspirations
Elegance in Glass: Crystal Creations
Artful Alchemy: Materials Transformed
Aqua Visions: Watercolor Wonders
Whimsical Realities: Fantasy Art Dreams
Alchemy of Light: Photography Unveiled
Reflections in Metal: Sculptural Elegance
EcoVanguard: Art for Environmental Change
Resonance in Silence: Minimalist Masterpieces
Narratives on Canvas: Stories in Art
Artful Echoes: Homage to the Classics
Ephemeral Elegance: Temporary Art Installations
Colorful Contemplations: Abstract Realities
Sculpting Sound: Music and Art Fusion
Transcendental Textures: Artistic Surfaces
Woven Wonders: Textile and Fiber Art
Flora and Fauna: Nature's Inspirations
Exhibition Names Using Alliteration and Puns
Artistic Alchemy: An Alluring Art Affair
Canvas & Comedy: A Punderful Presentation
Sculpture Splash: A Playful Showcase
Brushes & Banter: A Punny Painting Exhibit
Mirth & Masterpieces: A Jovial Gallery
Wit & Watercolors: A Splashy Soiree
Colorful Chuckles: The Art of Amusement
Laughter Lines: A Punsational Art Show
Sculpting Smiles: A Playful Sculpture Gallery
The Comic Canvas: An Alliterative Art Adventure
Whimsical Watercolors: A Punderful Palette
Canvas Comedy Club: Artistic Chuckles
Jokes & Masterstrokes: A Laughable Exhibition
The Punny Palette: A Colorful Comedy
Artistry & Anecdotes: A Humorous Art Display
Puns & Portraits: A Witty Art Extravaganza
Sculpting Satire: A Playful Sculpture Showcase
Punchlines & Paintbrushes: A Humorous Gallery
Whimsical Wonders: A Punsational Presentation
Artful Antics: A Gallery of Laughter
Chuckles & Canvases: A Playful Painting Exhibit
Funny Frames: A Punny Art Soiree
Colorful Comedy: A Palette of Puns
Sculpture Shenanigans: A Playful Sculpture Show
The Punslinger's Palette: A Comical Canvas
Giggles & Galleries: A Humorous Art Adventure
Witty Watercolors: A Punderful Watercolor Exhibition
Laugh Lines: Artistic Puns on Display
Sculpting Smirks: A Playful Sculpture Gallery
Canvas Capers: A Punny Painting Extravaganza
Humor in Hues: A Colorful Comedy Show
Punny Portraits: A Gallery of Giggles
Sculpture Slapstick: A Playful Sculpture Soiree
Jestful Journeys: A Punsational Art Showcase
Comic Artistry: Where Puns and Paintings Collide
Catchy Exhibition Name Ideas
Artistic Odyssey: Explore, Experience, Express
Visions in Motion: A Dynamic Art Showcase
Elevate & Create: Art for the Senses
Immersive Artistry: Beyond the Canvas
Art Unleashed: Where Creativity Roams Free
Fusion Fantasia: Where Art Meets Innovation
Galleries Reimagined: A New Perspective
ArtAlchemy: Transforming Vision into Reality
Radiant Reverie: A Colorful Journey
Sculpture Sensations: 3D Art Unveiled
Resonance & Rhythm: Art in Harmony
ChromaQuest: Discover the Power of Color
Urban Impressions: Street Art Showdown
Ethereal Echoes: Art for the Soul
Artisanal Aspirations: Craft Meets Creativity
Beyond Boundaries: The Artistic Frontier
Sculpture Showcase: Form and Function
Canvas & Catalysts: Inspire, Create, Connect
Spectrum Soiree: A Celebration of Color
ArtXploration: A Journey Through Creativity
Visual Vibrations: Where Art Comes Alive
Reimagining Reality: Artistic Innovations
Artful Adornments: Where Beauty Meets Craft
Splashes of Genius: Art That Inspires
ArtVentures: Explore, Engage, Evoke
Gallery Gala: A Night of Art and Elegance
Canvas Chronicles: The Story of Art
Infinite Inspirations: Art Beyond Imagination
Crafting Dreams: Where Art Meets Vision
Revelations in Reflection: Artful Insights
Palette & Play: Where Creativity Takes Center Stage
Artistic Crossroads: A Fusion of Styles
Whimsy & Wonder: Art for All Ages
Artisanal Expressions: Craftsmanship in Color
Beyond the Brush: Exploring Artistic Frontiers
Classic Art Exhibition Name Ideas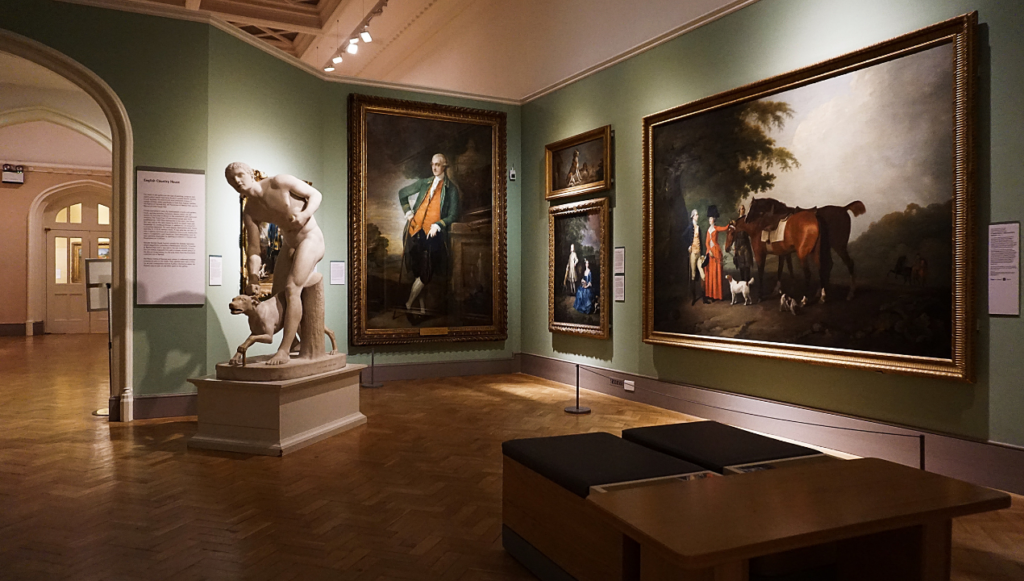 Masters of the Brush: Classic Paintings Unveiled
Timeless Treasures: An Exhibition of Masterpieces
The Art of Elegance: Classic Works on Display
Brushstrokes through the Ages: A Historical Journey
In the Footsteps of Giants: Classic Art Revival
Elegance in Art: A Classic Collection
A Glimpse into the Past: Classic Art Rediscovered
Legacy of the Masters: Time-Honored Creations
The Classics Reimagined: Art Through the Ages
Ancient Echoes: Classic Art from Antiquity
Old Masters Unveiled: A Timeless Gallery
Masterful Strokes: Classic Artistry Revealed
Art of the Ages: A Classic Collection
The Grand Tradition: Classic Art on Show
Heritage of Art: Classic Masterpieces
Classic Beauty: Timeless Artistic Creations
Canvas Chronicles: A Journey through Classic Art
Classic Revival: Rediscovering the Past
Masters' Legacy: Classic Artistry Preserved
Eternal Elegance: Classic Art Revisited
A Brush with History: Classic Art Unearthed
The Artful Past: Classic Masterworks
Reflections of Time: Classic Art Exhibition
Through the Ages: A Classic Art Showcase
Rediscovering Excellence: Classic Art Reimagined
Legends on Canvas: Classic Artistry
Classic Expressions: Time-Honored Creations
Artistry of Yesteryears: Classic Masterpieces
Noble Tradition: Classic Art through Centuries
Classic Beauty Revived: Artistic Time Capsule
Legacy of Genius: Classic Artistic Heritage
Inspirations from the Past: Classic Art Rediscovered
Old World Elegance: A Classic Art Gallery
A Timeless Legacy: Classic Art from the Archives
Art through History: Classic Masterworks Revealed
Check out more suggestions in our article on art business name ideas.
Clever Exhibition Name Ideas
Artifacts & Algorithms: A Digital Renaissance
Art on the Edge: Pushing Creative Boundaries
Redefining Realities: Art in the Digital Age
Crafting Conundrums: The Puzzle of Creativity
Reflections & Refractions: Art in Multidimension
Rebooting Beauty: A Technological Art Revolution
Deconstructing Dreams: Art as a Cognitive Prism
Artonomics: The Economics of Artistic Expression
Cryptic Canvas: Decoding Visual Enigma
Mystic Media: The Art of Illusion
Divergent Dialogues: Where Art Meets Science
Pixel Prodigies: Artistry in Digital Pixels
The Art of Data: Transforming Numbers into Narratives
MetaMorph: Art Beyond the Surface
Quantum Creations: Art from a Different Dimension
Artistry & Algorithm: The Code of Creativity
RetroFutures: A Journey Back to Tomorrow
Articulating Abstractions: The Language of Art
Symphony of Senses: Where Art and Music Converge
Analog Dreams in a Digital World
Nanotech Navigations: Art at the Molecular Scale
VirtuArt: Where Virtual Meets Reality
Picturing Possibilities: Art and Imagination
Synthetic Artistry: Blurring the Lines of Creation
Unplugged Expressions: Art Beyond Technology
Art as Alchemy: Transforming Ideas into Gold
Chaos & Creation: Art in a Complex World
Between the Lines: The Subtext of Art
Digital Dialects: Art in the Age of Code
Artistry & Anarchy: Breaking the Mold
Visions & Variables: Art in a Changing World
Rebooting Reality: Artistic Visions in Pixels
Analog Aspirations in a Digital Universe
Quantum Canvas: Art as a Unified Field
Transcending Boundaries: Art Beyond the Frame
Contemporary and Modern Art Exhibition Names
Urban Impressions: Exploring Contemporary Cityscapes
Cutting-Edge Canvases: A Modern Art Showcase
Art in Flux: Contemporary Creations Unveiled
Beyond Boundaries: Contemporary Art Exploration
TechnoVisions: Art in the Digital Age
Shaping the Future: Modern Artistic Expressions
Metropolis Modern: Urban Artistic Trends
The Art of Innovation: Contemporary Masterpieces
Visual Dialogues: Contemporary Art Conversations
Uncharted Realms: Modern Artistic Frontiers
Digital Dreams: Exploring Contemporary Realities
Canvas & Code: Modern Art in the Digital Era
Evolving Aesthetics: Contemporary Art Evolution
Fusion Unleashed: Where Art Meets Technology
Perspectives in Pixels: Contemporary Visual Narratives
Contemporary Classics: Redefining Tradition
The Language of Now: Modern Art Expressions
Eclectic Echoes: Contemporary Art Diversity
Vibrant Visions: Modern Artistic Energy
Mosaic of Modernity: Exploring Diversity in Art
Artistic Alchemy: Transforming Modern Perspectives
Resonance & Reflections: Contemporary Artistry
The Canvas of Today: Modern Art Unveiled
Infinite Horizons: Contemporary Art Exploration
Art in Motion: Modern Expressions in Flux
Transcending Traditions: Contemporary Art Revolution
Contemporary Chronicles: Capturing the Zeitgeist
Emerging Realities: Modern Art Perspectives
The Shape of Things to Come: Contemporary Artistry
Breaking the Mold: Modern Art Innovations
Contemporary Conversations: Artistic Discourse
Beyond Imagination: Modern Art Extravaganza
Bold Brushstrokes: Contemporary Art Boldness
Shifting Paradigms: Modern Art Transformations
Catalysts of Change: Contemporary Art Evolution
Cool Exhibition Name Ideas
Artistry Unleashed: A Cool Canvas Collection
Beyond the Frame: Cool Artistic Expressions
Radical Reflections: A Cool Art Journey
The Cool Contemporaries: Artists of Today
Transcending Trends: Cool Artistic Innovations
Fusion Cool: Where Art and Culture Collide
Urban Edge: Cool Art from the Streets
Cool Canvas Chronicles: Modern Art Unveiled
Elegance in Cool: Timeless Artistry
Art Coolture: Exploring Creative Diversity
Vibrant & Cool: A Contemporary Showcase
Coolhues: Art in Shades of Cool
Cool Visions: The Artistic Frontier
Pixels & Palettes: A Cool Digital Showcase
Retro Cool: Art from the Past, Present, and Future
Cool Convergence: Where Ideas Meet Art
Uncharted Cool: Emerging Artistic Voices
Cool Creations in Motion: Dynamic Art
Cool Vibes & Visuals: Contemporary Artistry
Cool Canvas Chronicles: Masterpieces in the Making
Cool Blend: Where Art and Technology Collide
Cool Symmetry: Artistic Balance & Harmony
Rhythms of Cool: Artistic Expressions in Flux
Artistic Alchemy: Transformations in Cool
Cool Canvas Conversations: Artistic Discourse
Beyond Cool: Artistic Inspirations
Contemporary Cool: A Visual Narrative
Cool Expressions Unveiled: An Art Extravaganza
Artistic Coolture: Where Art Meets Culture
Cool Color Chronicles: Exploring Palettes
Cool Journeys: Artists in Exploration
Cool Captures: Art in Focus
Vibrant Vistas: A Cool Artistic Journey
Cool Creative Catalysts: Artistic Evolution
Beyond Boundaries: Cool Artistic Frontiers
Creative Exhibition Name Ideas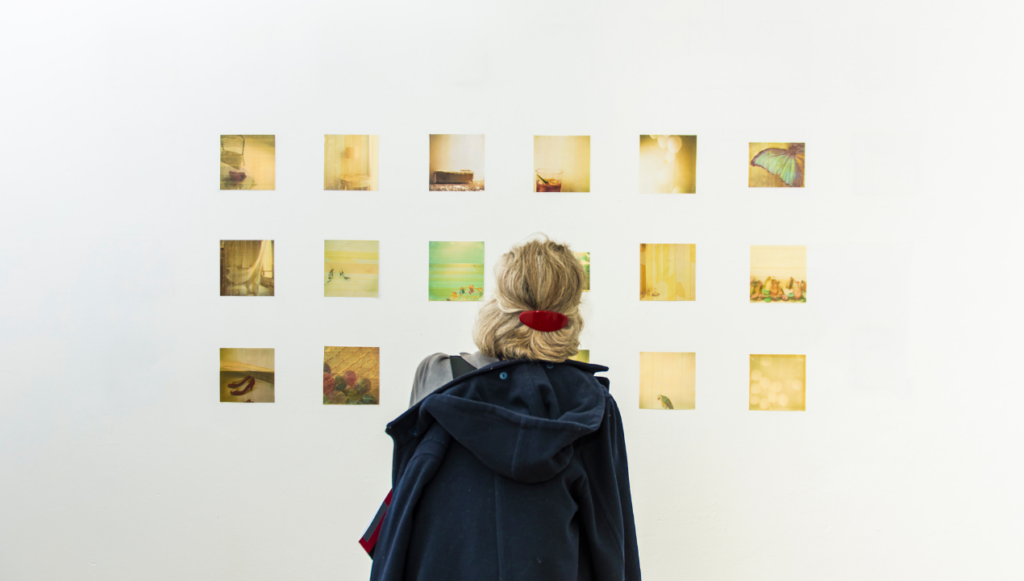 Artistic Alchemy: Transformations in Creativity
Beyond Imagination: A Creative Journey
Canvas Chronicles: Creative Expressions Unveiled
Innovations Unbound: A Creative Showcase
Metamorphosis of Ideas: Creative Evolution
The Artistic Kaleidoscope: A Creative Spectrum
Expressive Echoes: Creative Conversations
Visionary Vistas: A Creative Exploration
Creative Catalysts: Where Ideas Ignite
Imagination Unleashed: A Creative Extravaganza
Fusion of Forms: A Creative Fusion
Creative Canvas Chronicles: Masterpieces in Progress
Creative Catalysts Unveiled: Innovations in Art
Imaginative Dialogues: A Creative Discourse
Beyond the Brush: Creative Frontiers Explored
Creative Chronicles: Capturing the Zeitgeist
Inspire & Innovate: A Creative Odyssey
Artful Alchemy: Creativity Transformed
Creative Currents: Artistic Inspirations
The Canvas of Ideas: A Creative Showcase
Mosaic of Creativity: Diverse Artistic Expressions
Creative Odyssey: Artists in Exploration
Artistry in Motion: A Creative Evolution
Creative Kaleidoscope: A Spectrum of Possibilities
Imaginative Visions: Creative Perspectives
Creative Conversations: Dialogues in Art
Innovations Unveiled: A Creative Extravaganza
Uncharted Territories: Creative Frontiers
Creative Catalysts in Action: Igniting Ideas
Creativity Explored: A Journey of Inspiration
Artistic Alchemy Unleashed: Transforming Ideas
Creative Horizons: Exploring Boundless Possibilities
Imaginative Encounters: Creative Inspirations
Creative Fusion: Where Ideas Collide
Beyond Imagination: A Creative Odyssey
Cute Exhibition Name Ideas
Artful Whimsy: A Cute Collection
Enchanting Expressions: A Cute Art Showcase
Colorful Charm: Cute Artistry Unveiled
Sweet Strokes: A Cute Canvas Collection
Playful Palette: Exploring Cute Creativity
Whimsical Wonders: A Cute Art Extravaganza
Adorable Adventures: Artistic Cuteness
Joyful Journeys: A Cute Art Exploration
Kawaii Canvas: Where Cute Meets Art
Charming Creations: A Cute Showcase
Cuteness Chronicles: Art in Adorable Forms
The Art of Sweetness: A Cute Gallery
Cute Canvas Conversations: Artistic Charm
Beyond Cuteness: Exploring Artistic Joy
Enchanted Elegance: Cute Art Unveiled
Colorful Cuteness: A Palette of Joy
Whimsy & Wonder: A Cute Artistic Adventure
Adorable Alchemy: Transforming Cutie Pie Art
Precious Palettes: A Cute Art Spectrum
Chibi Chronicles: Art in Cute Form
Quirky & Cute: A Whimsical Art Showcase
Cute as Canvas: Exploring Artistic Delight
Lovely Little Creations: A Cute Art Extravaganza
Artistic Tenderness: Cute Expressions in Paint
Sweetheart Strokes: A Cute Canvas Collection
Cuteness in Colors: Artistic Adorableness
Whimsical Dreams: A Cute Art Odyssey
Pint-Sized Palette: Exploring Tiny Treasures
Charming Charm: A Cute Art Showcase
Joyful Journeys in Cute Artistry
Kawaii Creations: Where Cute Meets Art
Enchanting Elegance: Cute Artistic Beauty
Fluffy & Fantastic: Exploring Cute Creativity
Whimsy Wonderland: A Cute Art Extravaganza
Chibi Charm: Art in Cute Form
Digital / Technology-Themed Exhibition Names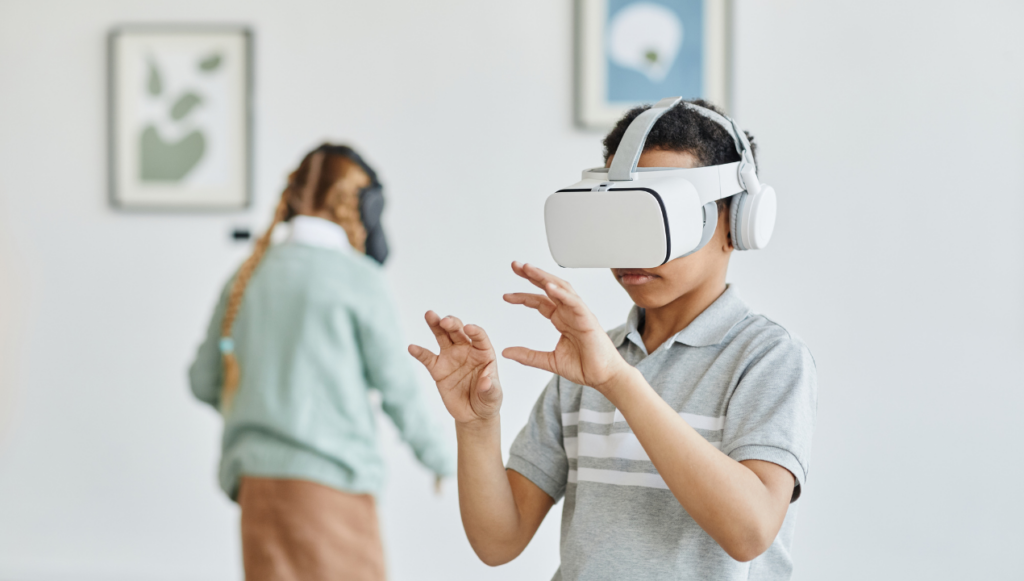 Digital Dreams: Art in the Virtual Realm
TechArtistry: Bridging Creativity and Technology
Pixel Pioneers: The Art of Digital Innovation
Future Visions: Art in the Digital Age
Cyber Canvases: Exploring Art in the Digital World
Code & Canvas: A Digital Art Showcase
Virtual Realities: Digital Art Exploration
TechSculpt: The Intersection of Art and Technology
Bytes & Brushstrokes: A Digital Art Extravaganza
Artificial Impressions: The Beauty of Code
Digital Horizons: Artistic Exploration in Cyberspace
TechTrends: Unveiling the Art of Tomorrow
Data & Design: A Digital Art Revolution
Pixel Perfect: The Art of Digital Precision
TechnoVisions: Where Art Meets Innovation
Digital Dialogues: Conversations in Art and Tech
The New Aesthetics: Art in the Digital Frontier
Creative Coding: Artistry in Bits and Bytes
Sculpting in Pixels: Digital Art Unveiled
Virtual Voyages: Navigating Digital Art Worlds
The Art of Algorithms: Digital Creativity Unleashed
Screen Savvy: The Art of Digital Expression
TechCanvas: Where Pixels Become Masterpieces
Art in the Age of AI: A Digital Renaissance
Digital Evolution: From Pixels to Art
Beyond the Screen: Exploring Digital Artistry
TechSculpture: The 3D Art of Technology
Code & Color: The Palette of Digital Art
Data Dreams: Artistic Expression in Bytes
Pixelscapes: Digital Art in Full Spectrum
TechArt Unveiled: The Future of Creativity
Digital Dialogues: Artistic Discourse in the Digital Age
The Algorithmic Canvas: Artistry in Code
Digital Odyssey: Navigating the Artistic Frontier
Art in the Age of Information: A Digital Showcase
Drawing & Illustration Gallery Show Title Suggestions
Lines and Whispers: An Illustrator's Journey
Sketchbook Chronicles: A Tale in Lines
Illustrations Unveiled: Capturing Imagination
Pencil to Paper: The Art of Drawing
Ink and Insight: Illustrations from Within
Drawn from Dreams: A Gallery of Inspiration
Strokes of Brilliance: Drawing Masters
Illustrative Impressions: A Visual Narrative
Whimsical Worlds: Drawings Beyond Reality
Pen & Pencil Magic: An Illustrated Odyssey
Expressions in Graphite: Drawing the Soul
Imagined Realities: Illustrated Explorations
Inkscapes: Illustrating the Unknown
A Sketch of Life: Drawing the Human Experience
Lines of Imagination: A Drawing Showcase
Illustration Illuminated: Drawing as Art
Visions on Paper: Illustrators Unleashed
Ink & Imagination: Drawings from the Mind
Drawing Dialogues: Conversations in Lines
The Illustrated World: A Drawing Journey
Paper & Pencils: Exploring Drawing Techniques
Imaginative Sketches: Illustrations That Speak
Ink Trails: Drawing Paths to Creativity
From Doodles to Masterpieces: Drawing Evolution
Beyond the Brush: The Art of Illustration
Illustration Odyssey: Drawing the Unknown
Lines of Expression: Illustrated Narratives
Drawing Light and Shadow: The Artistic Quest
Pencil Portraits: Faces in Lines
Ink & Insight: Drawing Stories of Life
Illustrated Dreamscape: Artistry in Lines
Drawing the Everyday: A Gallery of Moments
Imagination in Ink: Illustrated Stories
Sketches & Stories: Drawing as Language
The Art of the Line: Illustration Unveiled
Fashion-Themed Exhibitions Name Ideas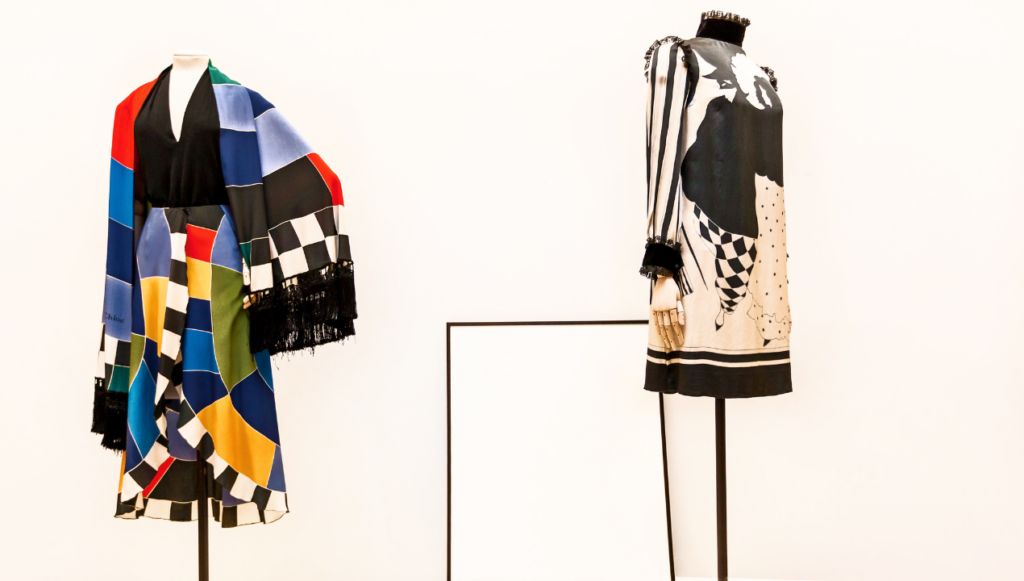 Runway Reverie: A Fashion Extravaganza
Couture Chronicles: A Fashion Journey
The Art of Style: A Fashion Showcase
Haute Couture Unveiled: Fashion as Art
Fashion Forward: Trends in Time
Chic & Unique: A Fashion Collection
Glamour & Glitz: The World of Fashion
Dressing Dreams: The Art of Fashion
Threads of Elegance: A Fashion Exhibition
Style Spectrum: A Fashion Showcase
Beyond the Seams: Fashion Creativity
Elegance in Fabric: A Fashion Odyssey
The Fashion Palette: Artistry in Attire
Refined Runway: A Fashion Presentation
Couturiers & Creations: A Fashion Extravaganza
Stitched with Love: Fashion from the Heart
The Art of Attire: Fashion Masterpieces
Vogue Visions: Exploring Fashion Trends
Style Stories: Fashion Narratives
Trendsetting Threads: A Fashion Journey
Designing Dreams: The World of Fashion
Dress Code: A Fashion Exploration
Fashion Fusion: Where Creativity Meets Couture
Timeless Trends: A Fashion Showcase
The Glamour Gallery: Fashion Unveiled
Couture Chronicles: Styles Through the Ages
The Elegance Edit: A Fashion Collection
Fashion Flair: Celebrating Stylish Creations
Threads of Tradition: Fashion Artistry
The Style Spectrum: Exploring Fashion Diversity
Trendsetters & Trailblazers: Fashion Innovations
Embroidered Elegance: Art in Attire
Runway Reflections: Fashion Perspectives
The Fashion Statement: Expressions in Style
Chic Chronicles: A Fashion Odyssey
Fun Exhibition Name Ideas
Artful Antics: A Playful Gallery
Whimsy Wonderland: An Art Adventure
Funhouse of Creativity: An Art Extravaganza
Joyful Expressions: A Fun Art Showcase
Colorful Capers: Artful Adventures
Playful Palettes: A Fun Art Spectrum
Art Carnival: Where Fun Meets Creativity
Expressive Escapades: A Fun-Filled Gallery
Imagination Fiesta: Exploring Artful Play
Creative Carnival: Fun Art for All Ages
Curious Canvas: An Artistic Wonderland
Artful Amusement: A Gallery of Fun
Whimsical Whirlwind: An Artful Journey
Fun Fusion: Where Playfulness Meets Art
Joyous Journeys: A Fun-Filled Exploration
Colorful Creations: A Gallery of Fun
Playtime Palette: Art for the Young at Heart
Artistic Adventures: A Fun-Fueled Showcase
Funfare of Artistry: A Creative Celebration
Expressive Playgrounds: A Fun Art Odyssey
Imagination Station: Artful Fun for Everyone
Artistic Antics Unleashed: A Fun Extravaganza
The Fun Factor: Art and Entertainment
Playful Perspectives: Exploring Art with Joy
Creative Carousel: A Whimsical Art Showcase
Funhouse of Colors: A Palette of Joy
Artful Escapades: Fun in Every Stroke
Joyful Jamboree: A Gallery of Fun
Whimsy World: Artful Delights
Artistic Playland: Where Creativity Reigns
Fun with Forms: A Playful Art Journey
Color Carnival: A Fun Art Spectrum
Artful Adventureland: Fun for All Ages
Playful Palette: Exploring Art with Joy
Creative Carnival: A Whimsical Gallery
Good Exhibition Name Ideas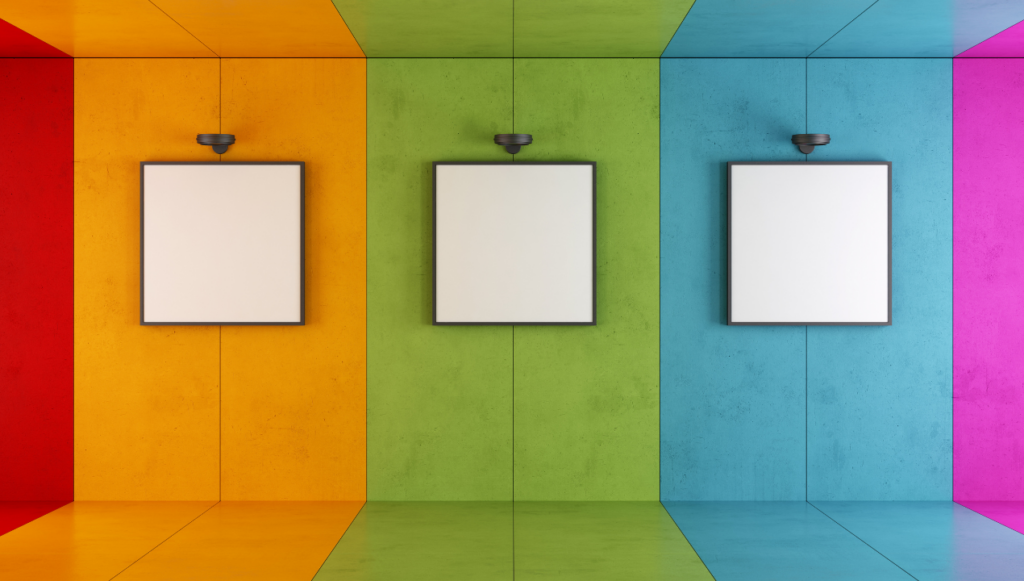 Artistry Unleashed: A Gallery Showcase
Creative Horizons: Exploring Artistic Vision
Palette of Possibilities: Artistic Expressions
Masterful Strokes: A Gallery Presentation
Visionary Vistas: A Visual Journey
Beyond Imagination: Artistic Exploration
Elegance in Art: A Showcase of Excellence
Timeless Creations: A Gallery of Classics
Vibrant Canvases: A Colorful Exhibition
Inspire & Innovate: An Artistic Odyssey
Artistic Dialogues: Conversations in Creativity
Reflections & Revelations: An Art Showcase
Diverse Expressions: A Gallery of Diversity
Unveiling Beauty: An Artistic Revelation
Creative Currents: Navigating Artistic Waters
The Language of Art: A Visual Discourse
Celebrating Color: A Chromatic Gallery
Exploring Perspectives: Artistic Visions
Captivating Canvases: A Gallery Extravaganza
The Artful Voyage: A Journey in Creativity
Artistry in Motion: An Evolving Showcase
Expressions in Form: Artistic Variations
Fusion of Styles: A Gallery Fusion
Discovering Beauty: An Artistic Exploration
Beyond the Brush: Artistic Frontiers
The Artistic Spectrum: A Colorful Showcase
Visionary Voices: An Artistic Conversation
Creative Landscapes: Art in Nature
Illuminating Creativity: A Gallery of Light
The Canvas Unveiled: A Visual Revelation
Artistic Odyssey: Navigating Creative Paths
Reflections in Art: An Exhibition of Depth
The Creative Canvas: A Gallery Experience
Inspire & Imagine: An Artistic Showcase
A World of Art: An International Exhibition
Great Exhibition Name Ideas
Artistry Awakened: A Great Gallery Showcase
Masterpieces Unveiled: A Great Art Presentation
Beyond Brilliance: A Great Artistic Exploration
Visions of Excellence: A Great Art Showcase
A World of Creativity: A Great Art Extravaganza
The Artful Odyssey: A Great Visual Journey
Pinnacle of Artistry: A Great Gallery of Classics
The Grand Canvas: A Great Gallery Presentation
Visionary Heights: A Great Visual Exploration
Gallery of Grandeur: A Great Artistic Revelation
A Spectrum of Greatness: A Great Exhibition
Unleashing Greatness: A Great Art Journey
The Masterful Palette: A Great Artistic Discourse
Expressions Extraordinaire: A Great Showcase
Celebrating Artistry: A Great Gallery Extravaganza
Great Canvases: A Great Art Collection
Beyond the Masterpiece: A Great Art Adventure
The Great Creativity Confluence: A Great Exhibition
Artful Dimensions: A Great Visual Odyssey
Great Visions: A Great Artistic Conversation
Evolving Greatness: A Great Art Presentation
The Great Artistic Tapestry: A Great Gallery
Greatness Unveiled: A Great Art Revelation
The Artistic Spectrum: A Great Visual Discourse
Greatness in Color: A Great Chromatic Showcase
Creative Greatness: A Great Artistic Odyssey
The Great Canvas: A Great Visual Experience
Great Artistry in Motion: A Great Showcase
Great Heights of Art: A Great Gallery Extravaganza
The Artistic Horizon: A Great Exhibition
Greatness in Diversity: A Great Art Spectrum
Great Perspectives: A Great Artistic Voyage
The Grand Illusion: A Great Art Exploration
Artistic Peaks: A Great Gallery Adventure
Greatness Unmasked: A Great Art Extravaganza
Home Decor & Design Show Title Suggestions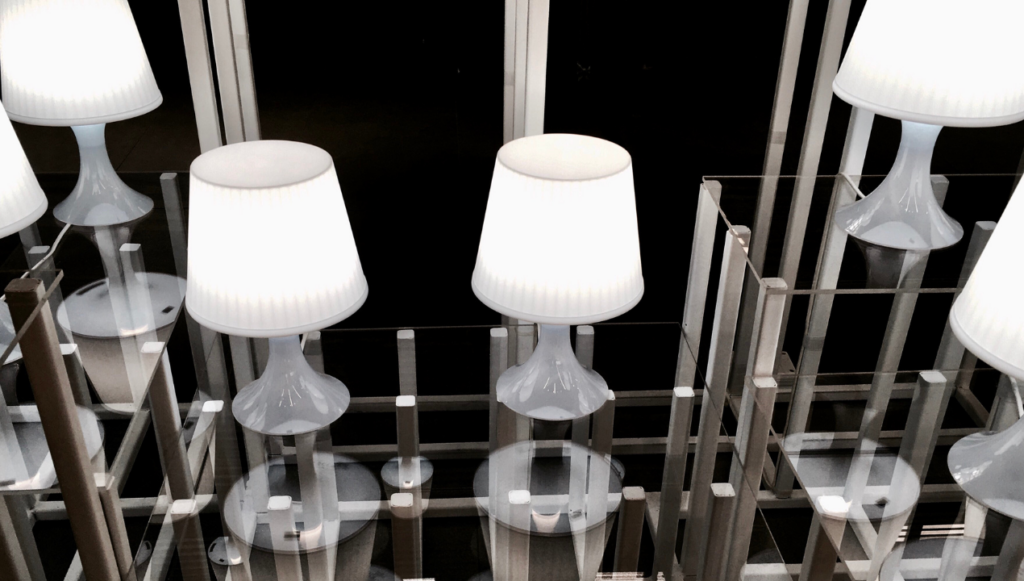 HomeStyle Harmony: A Design Showcase
Designing Dreams: Home Decor Unveiled
Interior Inspirations: A Home Design Extravaganza
Living Spaces Refined: Home Decor Excellence
The Art of Home: Designing with Style
Home Elegance: A Decor & Design Presentation
Design Dialogues: Conversations in Home Decor
Creative Comforts: A Home Design Journey
Design Unveiled: Inspiring Home Interiors
Crafting Comfort: Home Decor at Its Best
Artful Abodes: A Home Design Showcase
Beyond Interiors: Home Decor & Design
Living in Style: A Home Decor Extravaganza
Designing Life: Exploring Home Interiors
Home & Hearth: A Design Odyssey
Spaces Transformed: Home Decor & Design
The Home Palette: Artistry in Design
Elegance in Every Room: A Design Journey
Artful Living: Home Decor & Design Excellence
Interior Visions: A Home Decor Presentation
Designing Serenity: Creating Home Harmony
Home Comforts Unleashed: A Decor Showcase
Aesthetic Living: Exploring Home Interiors
Designers' Den: Home Decor at Its Finest
The Art of Space: Home Design Insights
Innovative Living: Home Decor Excellence
Interior Inspirations Unveiled: A Home Design Extravaganza
Crafted Comfort: Artistry in Home Decor
HomeScape Expressions: A Design Showcase
Design Beyond Walls: Home Decor & Interiors
Living Spaces Transcendent: Home Decor Excellence
Artful Ambiance: A Home Design Presentation
Designing Life's Stages: Home Decor & Design
Home Elegance Refined: A Decor & Design Journey
Living in Color: A Home Decor Extravaganza
Interactive Art Exhibition Name Ideas
Art in Action: An Interactive Showcase
Engage & Create: The Interactive Art Experience
Immersive Impressions: An Interactive Art Gallery
Artful Interaction: Exploring Creative Engagement
The Participatory Palette: Interactive Artistry
Creating Connections: An Interactive Art Journey
Touch & Transform: Interactive Art Unveiled
Artistry in Motion: The Interactive Experience
Interactive Dialogues: Conversations in Art
Beyond the Canvas: An Interactive Art Extravaganza
Innovate & Interact: The Art of Engagement
The Interactive Canvas: A Journey of Creativity
Artful Encounters: Interactive Explorations
Imagination in Action: An Interactive Showcase
Hands-On Artistry: The Interactive Gallery
Unveiling Creativity: An Interactive Art Presentation
Interactive Horizons: Navigating Artistic Worlds
Artful Engagement: A Participatory Gallery
The Creative Connection: Interactive Art Unveiled
Immersive Artistry: An Interactive Odyssey
Art in Your Hands: A Gallery of Engagement
Artistic Interplay: The Power of Interaction
Participate & Create: Interactive Art Expressions
Interactive Inspirations: Art That Speaks
The Art of Engagement: An Interactive Showcase
Hands-On Expressions: Interactive Art in Focus
Artistic Conversations: Engaging the Senses
Interactive Horizons Unveiled: Artistic Adventures
Creative Connections: An Interactive Art Extravaganza
Art Alive: The Interactive Experience
Discover & Interact: The Art of Engagement
Immersive Dialogues: Interactive Art Insights
Engage Your Senses: Interactive Artistry
Art in Action: An Interactive Art Journey
The Interactive Canvas Unveiled: Creative Conversations
Memorable Exhibition Name Ideas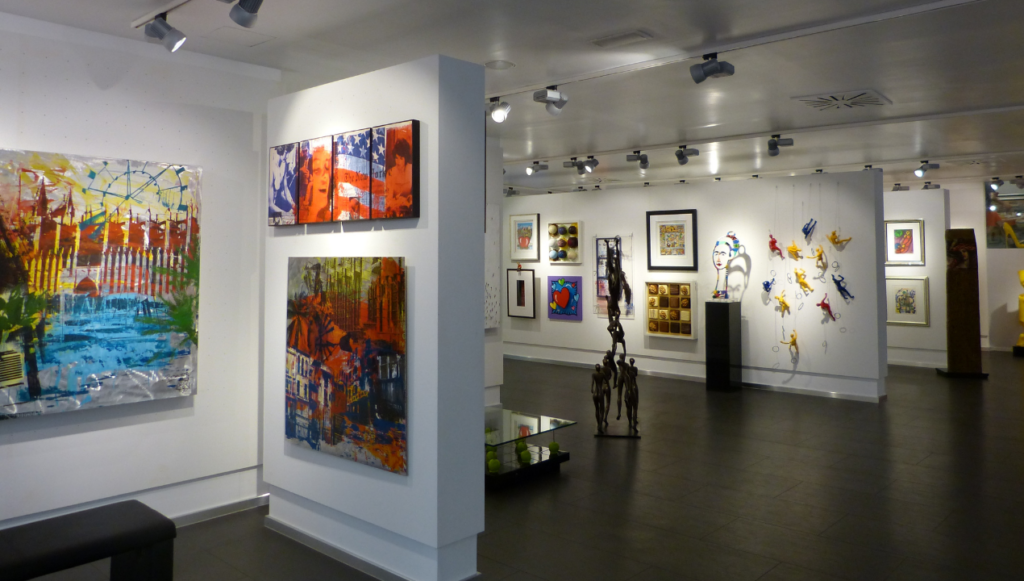 Artistic Journeys: A Gallery of Creativity
Beyond the Canvas: An Artistic Odyssey
Expressions in Color: A Gallery Showcase
Visions Unveiled: Exploring Artistry
The Creative Canvas: A Visual Extravaganza
Brushstrokes & Beyond: An Artistic Dialogue
Imagination In Ink: A Gallery Presentation
Artistry Alight: Illuminating Creativity
The Language of Art: Conversations in Creativity
Gallery of Wonders: Exploring Artistic Worlds
Evoking Emotions: A Visual Exploration
Palette of Perspectives: A Showcase of Diversity
Aesthetic Reverie: Art in All Forms
Inspire & Innovate: A Creative Showcase
Moments in Masterpieces: A Gallery Journey
The Artful Spectrum: Colors of Creativity
Shaping the Void: Artistic Expressions
Canvas Chronicles: An Artistic Adventure
Dreams on Display: A Gallery of Inspiration
The Visual Vocabulary: Artistic Conversations
Elegance in Expression: Artistry Unveiled
Exploring Abstractions: A Visual Extravaganza
Artful Conversations: Bridging Creativity
Reflections & Realities: A Gallery Exploration
Chromatic Horizons: A Journey in Color
Imprints of Time: A Gallery of Echoes
Artistry Through Light: Illuminated Expressions
Beyond Boundaries: Art in the Wild
Framing the Future: An Artistic Showcase
The Evolution of Art: A Gallery Presentation
Elements of Expression: Artistic Dialogues
A World in Brushstrokes: An Art Odyssey
Unveiled Visions: Exploring Artistic Voices
Dimensions of Creativity: A Gallery Journey
The Artistic Tapestry: Weaving Stories in Color
Mixed Media Exhibition Name Ideas
Fusion of Forms: A Mixed Media Showcase
Blended Expressions: An Artistic Fusion
Multidimensional Canvas: Mixed Media Magic
Layers of Creativity: A Mixed Media Extravaganza
Beyond Boundaries: Exploring Mixed Media
Mosaic of Imagination: A Mixed Media Gallery
Collage Chronicles: Mixed Media Adventures
The Hybrid Palette: Artistry in Mixtures
Canvas & Collage: A Mixed Media Presentation
Embracing Diversity: Mixed Media Expressions
Artistic Fusion: A Mixed Media Odyssey
Synthesis of Creativity: A Mixed Media Showcase
Blurring the Lines: Mixed Media Transformations
Medley of Mediums: An Artistic Exploration
Artistic Combinations: Mixed Media Unveiled
Layers & Textures: A Mixed Media Journey
Palette of Possibilities: Mixed Media Artistry
Collage Conversations: A Mixed Media Dialogue
The Melded Canvas: Mixed Media Adventures
Abstract Alchemy: Exploring Mixed Media
Unconventional Canvases: A Mixed Media Gallery
Versatility in Art: Mixed Media Magic
Imprints & Textures: A Mixed Media Extravaganza
Fusion Artistry: A Mixed Media Presentation
The Visual Medley: Mixed Media Expressions
Montage of Creativity: A Mixed Media Odyssey
Artistic Synergy: Mixed Media Transformations
Mixtures & Melodies: An Artistic Exploration
Collage Chronicles Unveiled: Mixed Media Artistry
Blended Narratives: A Mixed Media Showcase
The Artistic Spectrum: Mixed Media Expressions
Medley of Perspectives: Mixed Media Adventures
Canvas Fusion: Exploring Mixed Media
Layers in Harmony: A Mixed Media Gallery
The Hybrid Canvas Unveiled: Mixed Media Dialogues
Painting Exhibit Title Suggestions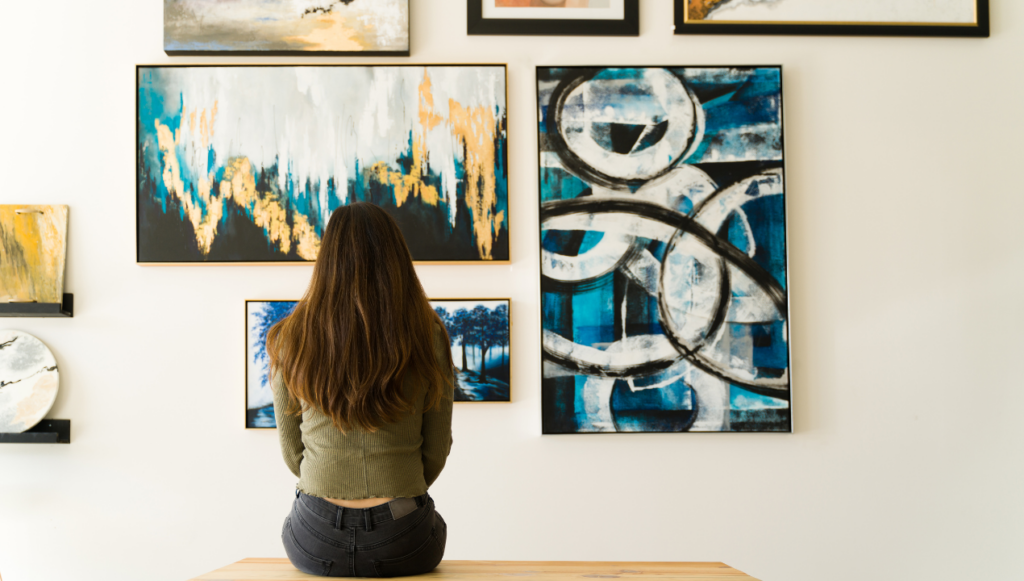 Brushstrokes of Brilliance: A Painting Showcase
Canvas Chronicles: A Journey in Color
The Artful Palette: Exploring Painting Styles
Strokes of Genius: Masterful Paintings
Vivid Visions: A Painting Extravaganza
Painted Perspectives: Artistic Expressions
Colors in Harmony: A Gallery of Paintings
Elegant Ensembles: A Painting Collection
Brushwork & Beyond: An Artistic Odyssey
Chromatic Conversations: Paintings Unveiled
Canvas Creations: A Painting Presentation
The Painted Canvas: Artistry in Color
Masterstrokes Unveiled: A Painting Gallery
Painted Portraits: Faces in Color
Spectrum of Styles: Painting Diversity
Layers of Light: Paintings in Focus
Elegant Expressions: A Painting Showcase
Brush & Brilliance: Artistic Explorations
Journey in Color: A Painting Extravaganza
Painted Perspectives: Capturing the World
Vibrant Vistas: A Gallery of Paintings
The Colorful Canvas: A Painting Collection
A Brush with Art: An Artistic Odyssey
Palette of Possibilities: Paintings Unveiled
Canvas Conversations: A Painting Dialogue
Hues & Harmony: Exploring Painted Worlds
Artful Strokes: A Painting Presentation
Brush to Brilliance: Colors on Canvas
Masters of Color: A Painting Gallery
Chromatic Portraits: Faces in Paint
Diverse Dialogues: Painting Diversity
Layers of Life: Paintings in Focus
Expressive Artistry: A Painting Showcase
Canvas & Creativity: Artistic Explorations
A World in Color: Paintings Unveiled
Check out more suggestions in our article on art gallery name ideas.
Performance Art Exhibition Name Ideas
Moving Masterpieces: A Performance Art Showcase
Bodies in Motion: Exploring Performance Art
Theatrical Expressions: A Performance Extravaganza
Dance of Creativity: A Performance Art Gallery
Art in Action: A Performance Art Presentation
The Living Canvas: A Performance Art Odyssey
Expressive Acts: An Artistic Performance Showcase
Beyond the Stage: A Performance Art Collection
Performance Dialogues: Conversations in Art
Sculpting Time: A Performance Art Journey
Dynamic Encounters: A Performance Art Dialogue
Choreographed Impressions: A Performance Gallery
Ephemeral Expressions: Performance Art Adventures
Unleash the Stage: An Artistic Extravaganza
Bodies of Art: A Performance Art Presentation
Artistry in Motion: A Performance Art Showcase
The Drama Unveiled: A Performance Art Collection
Artful Movements: Performance Art Insights
Immersive Performances: An Artistic Journey
Captivating Acts: A Performance Art Odyssey
Stage to Canvas: A Performance Art Gallery
Performing Creativity: A Theatrical Showcase
The Living Palette: A Performance Art Collection
Visual Rhythms: Performance Art Adventures
Innovative Stages: A Performance Art Extravaganza
Dancing Expressions: An Artistic Performance Dialogue
Beyond Boundaries: A Performance Art Presentation
The Body as Canvas: Performance Art Unveiled
Art in Motion: A Performance Art Odyssey
Energizing Acts: A Performance Art Showcase
The Theatrical Palette: Performance Art Collection
Painting with Bodies: Performance Art Adventures
The Art of Movement: A Performance Art Gallery
The Performance Spectrum: Artistic Dialogues
Rhythmic Revelations: A Performance Art Journey
Photography Exhibit Title Suggestions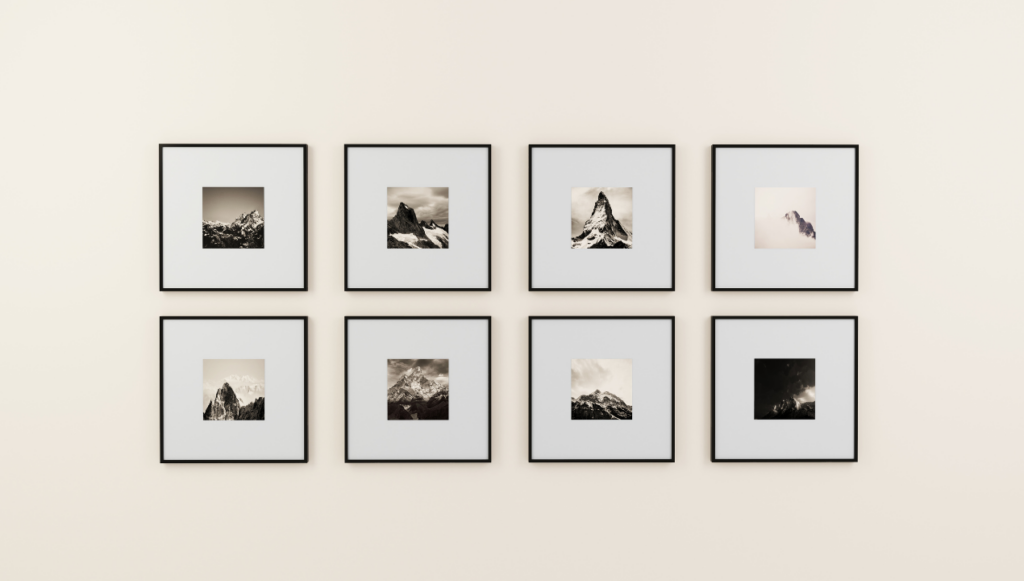 Lens and Light: A Photography Showcase
Captured Moments: Exploring Photography
Framing Life: A Photography Extravaganza
Shuttered Realities: A Photographic Gallery
Through the Lens: A Photography Presentation
Visual Chronicles: A Photography Odyssey
Focal Points: An Artistic Photography Showcase
Beyond the Frame: A Photography Collection
Photography Dialogues: Conversations in Images
The Snapshot Saga: A Photographic Journey
Picturesque Perspectives: A Photography Dialogue
Visual Narratives: A Photographic Gallery
Moments Frozen in Time: Photography Adventures
Capturing the World: An Artistic Extravaganza
Frames of Life: A Photography Presentation
Artistry in Focus: A Photography Showcase
Unveiling Portraits: A Photography Collection
Snapshots of Life: Photography Insights
In Focus: An Artistic Photographic Journey
Exposure Encounters: A Photographic Odyssey
Frame and Capture: A Photography Gallery
Freezing Moments: An Artistic Showcase
The Photographic Palette: A Photography Collection
Visual Journeys: Photography Adventures
Shifting Perspectives: A Photographic Extravaganza
Image Dialogues: Conversations in Visuals
Beyond the Snapshot: A Photography Presentation
The World Through Lenses: Photography Unveiled
Visual Stories: A Photographic Odyssey
Shadows and Light: A Photography Showcase
Picture This: An Artistic Photography Collection
Lens and Life: Photography Insights
Focus on Moments: An Artistic Photographic Journey
The Photographic Spectrum: Visual Dialogues
LensCrafters: A Photography Gallery
Sculpture & Installation Art-Themed Exhibition Names
Sculpted Wonders: An Artistic Showcase
Beyond Dimensions: Exploring Sculpture & Installation
Innovations in Form: A Sculpture Extravaganza
Spatial Expressions: A Sculpture & Installation Gallery
Tangible Creations: Art in Three Dimensions
Sculptural Stories: An Artistic Presentation
Artistry in Space: Sculpture & Installation Odyssey
Unveiling Perspectives: Sculpture Art Dialogues
Shapes of Imagination: A Sculpture Adventure
Material Matters: An Artistic Installation Showcase
Sculpted Conversations: Conversations in Form
Spatial Impressions: A Sculpture Gallery
Immersive Art Worlds: Sculpture & Installation Adventures
Formed and Fabricated: An Artistic Extravaganza
Sculpting Realities: A Showcase of Three Dimensions
Crafting Space: Sculpture & Installation Presentation
Sculptural Dynamics: An Artistic Sculpture Collection
Beyond the Surface: Sculpture Art Insights
Intricate Creations: An Artistic Installation Journey
Sculpture's Language: Conversations in Material
Materialized Perspectives: A Sculpture & Installation Gallery
Sculpted Landscapes: Artistry in Three Dimensions
Sculpting Space & Time: An Artistic Odyssey
The Art of Sculpture: Sculpture & Installation Dialogues
Spatial Evolution: Sculpture & Installation Adventures
Shaping Realities: An Artistic Extravaganza
Sculpture in the Spotlight: A Three-Dimensional Showcase
Artistry in Installation: Unveiling Spatial Narratives
Sculptural Symphonies: An Artistic Presentation
Matter & Form: Sculpture & Installation Artistry
Sculpted Narratives: A Showcase of Three-Dimensional Art
Crafting Space & Meaning: Sculpture Dialogues
Sculpture Unearthed: An Artistic Installation Gallery
Shaping the World: Artistry in Three Dimensions
Sculpture & Installation Reimagined: An Artistic Journey
Social Justice and Political-Themed Exhibition Names
Voices of Change: A Social Justice Showcase
Champions of Equality: An Activist's Gallery
Revolutions on Canvas: Political Artistry
Injustice Exposed: A Social Justice Exhibition
A World in Protest: Art for Political Change
The Power of Dissent: A Political Dialogue
Art for Social Impact: A Call to Action
Democracy in Focus: A Political Art Extravaganza
Rights and Realities: An Exhibition on Social Justice
Visual Activism: Art for Political Transformation
Artistic Resistance: Voices for Change
Justice Unveiled: A Social Justice Gallery
A Political Canvas: Artists as Advocates
Freedom's Palette: Artistic Expressions of Liberty
Rising Voices: A Social Justice Presentation
Protest & Progress: An Exhibition on Political Change
Artistic Advocacy: A Social Justice Dialogue
Political Revolutions: Art in Times of Upheaval
Shaping Social Justice: Artists for Equality
Artistic Dissent: The Power of Political Expression
Inequality Exposed: A Social Justice Showcase
The Art of Activism: Visualizing Political Struggles
Path to Equality: A Social Justice Gallery
Elections & Ethics: A Political Art Extravaganza
Voices of the Voiceless: Art for Social Change
Campaigning for Change: Art and Politics
Equality Under the Brush: Social Justice Artistry
Artists of Protest: Political Dissent on Display
Social Justice Stories: An Exhibition of Hope
Political Pioneers: Artists Shaping History
Civil Rights in Art: A Social Justice Dialogue
Visualizing Democracy: Art for Political Engagement
Resilience & Resistance: A Social Justice Presentation
The Art of Advocacy: Political Change in Colors
Justice in Focus: An Exhibition on Social Equity
Sustainability-Themed Exhibitions Name Ideas
Green Horizons: A Sustainability Showcase
Earth's Guardians: Art for Sustainability
Sustainable Visions: Environmental Artistry
Preserving Nature: A Sustainability Exhibition
Eco-Conscious Creations: Art for a Greener World
The Power of Green: A Sustainability Dialogue
Art for a Sustainable Future: A Call to Action
Sustainable Living: Artists for the Environment
Nature's Resilience: A Sustainability Extravaganza
Greening the Canvas: Art for Sustainable Change
Sustainability in Focus: Visualizing Eco-Solutions
Artistic Eco-Warriors: Voices for Sustainability
Beneath the Surface: A Sustainability Gallery
The Green Canvas: Artists for Eco-Awareness
Harmony with Nature: A Sustainability Presentation
Green Design & Innovation: Sustainability on Display
Sustainability Stories: Artistic Tales of Conservation
The Eco-Art Movement: Shaping a Sustainable World
Sustainable Shift: Artists for Environmental Change
Eco-Friendly Expressions: A Sustainability Dialogue
Sustainable Solutions: Art for a Cleaner Planet
Artists of the Earth: Celebrating Sustainability
Eco-Artistry Unveiled: A Sustainability Showcase
Sustainability at the Forefront: Artists for Change
The Green Revolution: A Sustainability Exhibition
Sustainable Perspectives: Artists for the Planet
Nature's Palette: Art for Sustainable Living
Sustainable Creativity: Artistic Approaches to Eco-Change
Redefining Green: A Sustainability Gallery
Eco-Artistic Visionaries: Pioneers for Sustainability
Eco-Wonders in Art: A Sustainability Dialogue
Sustainable Expressions: Art for a Greener Tomorrow
Conservation Creations: Artists for Sustainability
The Green Art Movement: Commitment to Sustainability
Sustainability Unearthed: An Exhibition on Eco-Consciousness
Textile & Fiber Arts Exhibit Title Suggestions
Threads of Tradition: A Textile Showcase
Fiber Fantasia: Exploring Textile Arts
Woven Wonders: A Fiber Art Extravaganza
Textile Tales: Fabricating Artistry
Fabric and Fantasy: A Textile Gallery
The Art of Weaving: Textile Artistry Revealed
Textile Dialogues: Conversations in Fiber
Unraveled Stories: A Fiber Arts Exhibition
Knit and Purl: Textile Creations Unveiled
Patchwork Perspectives: A Textile Journey
Weaving Dreams: Fiber Art Showcase
Stitching Narratives: Textile Art Adventures
Fabrications of Art: A Textile Presentation
Tapestry of Colors: Fiber Art Extravaganza
The Craft of Cloth: A Textile Collection
Quilting Conversations: Textile Art Insights
Threads of Life: A Textile Odyssey
Embroidered Expressions: Fiber Art Dialogue
Weft and Warp: Textile Artistry Unveiled
Textile Threads: Conversations in Fabric
The Textile Palette: A Fiber Arts Gallery
Fabric Fusion: Artistic Explorations in Textiles
Textile Transformations: A Fabric Showcase
Patched and Sewn: Fiber Art Extravaganza
Stitched Stories: A Textile Presentation
Creative Textile Expressions: Weaving Artistry
Loom of Imagination: Textile Art Adventures
Fabric Canvas: A Textile Art Gallery
Threads and Patterns: Conversations in Fiber
Quilted Visions: Textile Art Insights
Fabric Mosaics: A Textile Odyssey
Textile Treasures: Fiber Art Dialogue
Woven Artistry: Textile Creations Unveiled
Stitching Stories: A Fabric Arts Exhibition
Threads of Creativity: Textile Artistry Unravele
Unique Exhibition Name Ideas
Ephemeral Elegance: An Exhibition of Transience
Chaos and Cosmos: A Journey into Disorder
Reflections in Silence: A Soundless Exhibit
Threads of Time: A Chronological Showcase
Sculpting the Void: Art in Negative Space
Windswept Whispers: An Invisible Art Display
The Uncertainty Principle: Artistic Ambiguity
Abyssal Echoes: Unveiling the Unseen
Voyage of the Mind: An Intellectual Exploration
Labyrinth of Shadows: An Enigmatic Showcase
Fleeting Fragments: A Glimpse of the Incomplete
The Quantum Canvas: Art Beyond Dimensions
Secrets in Silence: Unspoken Artistry
Xenophilic Explorations: Art from Alien Perspectives
Artifacts of Dreams: A Surreal Display
Phantom Impressions: Art Beyond Perception
The Anomalous Aesthetic: Beyond the Norm
Ancestral Whispers: A Silent Dialogue
Echoes of Infinity: Art in Endless Space
Veil of Illusions: A Reality-Altering Exhibition
Untold Histories: Artifacts of the Imagination
Conundrums of Color: A Chromatic Enigma
Vibrations Unseen: Art in the Unheard Frequencies
Transcendent Abstractions: Art Beyond Boundaries
The Ethereal Odyssey: A Journey into the Intangible
Haunting Hues: A Surreal Spectrum
Mysteries of Mind: A Cognitive Exhibition
Whispers of the Unseen: A Hidden Narrative
Parallel Worlds: An Artistic Multiverse
Chronicles of Shadows: Art in Hidden Corners
Infinite Possibilities: Art Beyond Imagination
The Silence of Form: Artistic Abandonment
Fractal Fragments: A Kaleidoscopic Showcase
The Enigmatic Mirage: Illusions in Art
Beyond the Veil: An Esoteric Exhibition
Video & Film-Themed Exhibition Name Ideas
Cinematic Stories: A Video & Film Showcase
Visions in Motion: Exploring Video Art
Reel Reflections: A Film Art Extravaganza
Screenplay Impressions: A Video & Film Gallery
Frames in Time: Artistry in Video
Celluloid Dialogues: Conversations in Film
The Art of Moving Pictures: A Film Exhibition
Beyond the Reel: Video & Film Odyssey
Capturing Emotions: Artistic Expressions in Video
The Film Factor: A Visual Showcase
Dynamic Narratives: A Video Art Journey
Projection Poetry: Video & Film Dialogue
Light, Camera, Action: A Film Gallery
Visualizing Realities: Video Art Adventures
The Art of Cinematography: A Film Extravaganza
Framed Emotions: Video & Film Presentation
Editing Stories: Artistic Insights in Film
Behind the Scenes: A Video Art Odyssey
Cinematic Conversations: Dialogues in Film
Moving Frames: A Video & Film Showcase
Celluloid Dreams: Artistry in Film
Reel Reflections: A Video Art Gallery
The Filmic Palette: Conversations in Color
Screenplay to Screen: Video & Film Adventures
Art in Motion: A Cinematic Dialogue
Video Visions: Capturing the Imagination
Frames of Creativity: A Film Art Extravaganza
Cinematic Expressions: Video & Film Insights
The Director's Canvas: Artistry in Motion
Behind the Lens: A Film Exhibition
Exploring Cinema: A Video Art Journey
Reimagining Stories: Video & Film Dialogue
Visual Symphony: A Cinematic Showcase
The Filmic Lens: Artistic Perspectives
Video Artistry Unveiled: An Exhibition of Motion
Do's and Don'ts
Choosing the perfect exhibition name is a crucial step in creating a memorable and successful event. Here are some key do's and don'ts to consider when selecting an exhibition name:
Do's:
Be Clear and Descriptive: Your exhibition name should clearly convey the theme or focus of your event. This helps potential attendees quickly understand what they can expect.
Keep It Memorable: A memorable name is more likely to stick in people's minds. Aim for something unique and catchy, making it easier for attendees to recall and share with others.
Consider Your Target Audience: Think about who your event is meant for. Tailor the name to resonate with your target audience, whether it's art enthusiasts, tech professionals, or any other group.
Brainstorm Creatively: Don't settle for the first idea that comes to mind. Take time to brainstorm and explore various options. Sometimes, the most innovative names emerge after several rounds of brainstorming.
Check for Trademarks and Copyright: Make sure your exhibition name isn't already trademarked or copyrighted. This will help you avoid legal issues down the line.
Check for Domain Availability with Namecheap: If you want to set up a website for your exhibition, ensure that the chosen name is not already in use by another event or company. This helps you avoid legal issues and brand confusion.
Test It Out: Share your potential exhibition name with a small group of people to gauge their reactions. Their feedback can be valuable in refining your choice.
Be Unique: Stand out from the crowd by avoiding generic or overused terms. A distinctive name can pique curiosity and generate interest.
Don'ts:
Avoid Lengthy Titles: Long names can be challenging to remember and may get lost in conversation or written materials. Aim for a concise and impactful title.
Steer Clear of Jargon: While industry-specific terminology might make sense to insiders, it can be confusing for the general public. Use language that is accessible to your target audience.
Don't Box Yourself In: Avoid names that are too specific and limit the potential scope of your exhibition. You want room for growth and evolution in future events.
Skip Complex Spelling: Complicated or unconventional spellings can lead to confusion. Keep it simple and easy to spell, making it effortless for attendees to find online.
Avoid Negative Connotations: Ensure that your chosen name doesn't have any unintended negative connotations or associations that might deter potential attendees.
Don't Rush the Decision: Choosing the right name takes time and consideration. Rushing the process can result in a name that doesn't truly represent your event's essence.
Steer Clear of Trends: While trendy words or phrases might seem appealing at the moment, they can quickly become outdated. Opt for a timeless name that will age well.
Final Thoughts
Remember, your exhibition name is often the first impression potential attendees have of your event.
By following these do's and don'ts, you can select a name that not only resonates with your audience but also sets the stage for a successful and memorable exhibition.
Best of luck with your venture!
Want to learn step-by-step how I built my Niche Site Empire up to a full-time income?
Yes! I Love to Learn
Learn How I Built My Niche Site Empire to a Full-time Income
How to Pick the Right Keywords at the START, and avoid the losers
How to Scale and Outsource 90% of the Work, Allowing Your Empire to GROW Without You
How to Build a Site That Gets REAL TRAFFIC FROM GOOGLE (every. single. day.)
Subscribe to the Niche Pursuits Newsletter delivered with value 3X per week