5 ClipGrab Alternatives [Free and Premium Options to Save Your Favorite Videos]
When you buy something through one of the links on our site, we may earn an affiliate commission.
You know that you're going on a trip where cell phone reception will be a bit spotty. How can you still watch your favorite videos without an internet connection? The easy answer is to download them before you ever leave your house using software like ClipGrab. What are some of the ClipGrab alternatives you might turn to?
The internet is filled with tons of downloadable software that promises to help you watch more video content, but you need to know which programs you can trust.
Let's dive into the top 5 ClipGrab alternatives that you can use on your computer today.
What is ClipGrab?
ClipGrab is a video download manager that allows you to download your favorite videos from a variety of sources including:
This video downloader is available as an open-source software program that is accessible to just about anyone. Because it is open-source, anyone can modify or work to enhance the overall code of the program.
If you are tech-savvy and want to make changes that will allow you to download videos more easily, you can do so with the ClipGrab software.
However, not everything about ClipGrab is positive.
This download is available through InstallCore which packages the ClipGrab software with other third-party software that you may not want to install on your computer. In some cases, it utilizes adware or spyware that most users do not want on their computer.
Is There a Free Video Downloader?
ClipGrab itself is a free YouTube video downloader, but it isn't the only program out there that can perform the same function. If you are looking for a free option to download online videos to your device, you need to ensure that it has all of the features you are looking for.
A good video downloader should allow you to compress the files, making it easier for you to make room for them on your computer or to upload them to other drives. It should permit you to make changes to the resolution and the output size.
Depending on the software, you can also save your videos not just to your computer's hard drive, but also to online drives like Google or Dropbox.
Best Alternatives to ClipGrab
4K Download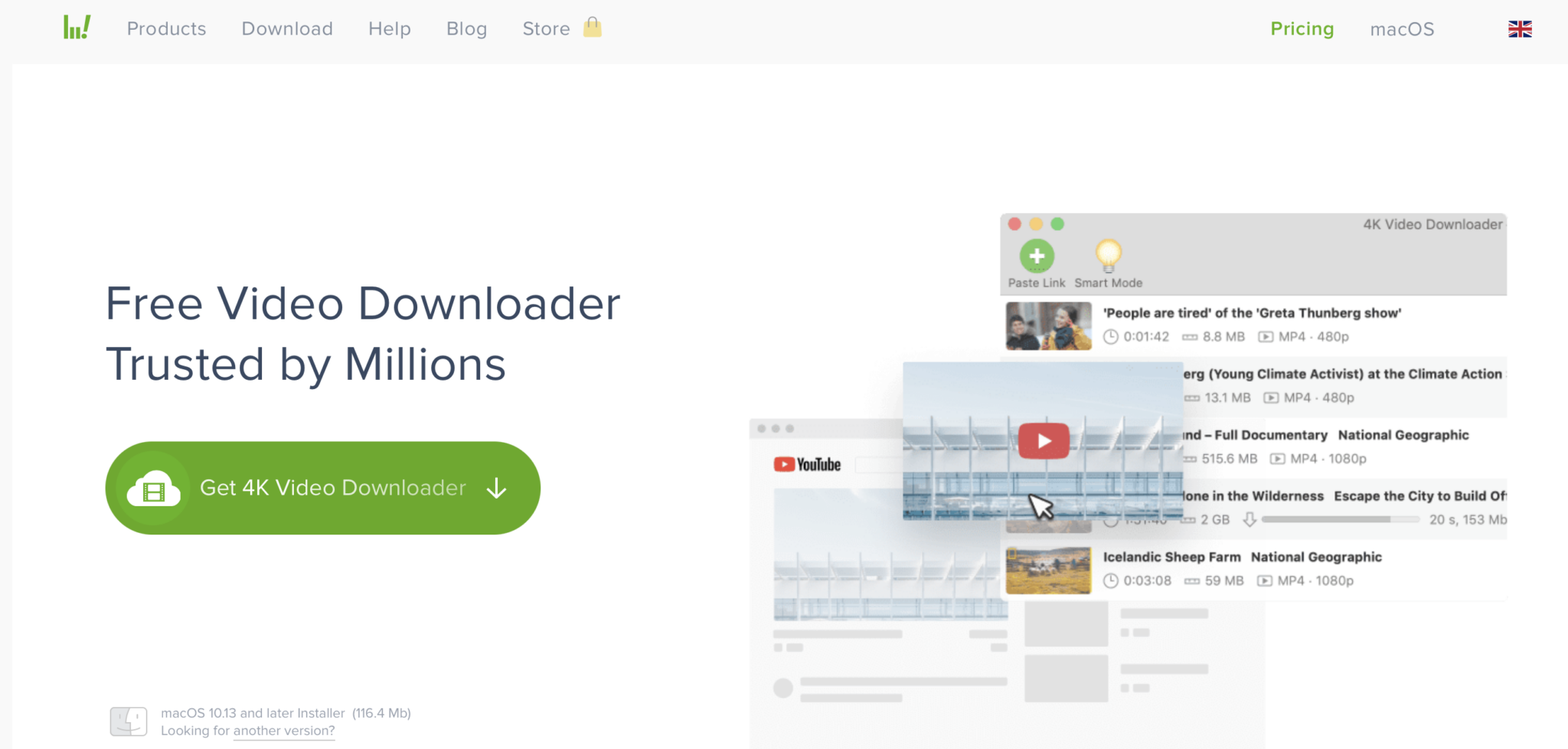 4K Download works for both Windows and Mac, serving almost the same functions as the original ClipGrab. You can use this free ClipGrab alternative to download media in 4K quality up to about 8K.
Here are some of the benefits of 4K Download:
Download videos in low, high, and standard definition
Download full playlists and videos with subtitles
Access videos on Facebook, YouTube, Dailymotion, Vimeo, and Metacafe
Many users opt for the free version of the software which allows you to download up to five videos per channel, but the paid version allows you to download unlimited videos for just $15.
YTD
Among ClipGrab alternatives, YTD for Mac and Windows is a great option because it caters to a long list of video websites including the popular ones like YouTube and Vimeo.
Unlike ClipGrab that downloads extra software with the program, YTD gives you the option of whether you would like any of its additional software first.
You can download video, but it also serves an audio downloader, converting video to MP4, 3GP, MPEG, and AVI files. It also allows you to download videos in several resolutions ranging from 8K down to 1080p HD.
If you intend to use this software often, then you may want to upgrade to the YTD Pro subscription that allows you to download unlimited videos. For a 2-year plan, you pay just $2.99 per month.
Video DownloadHelper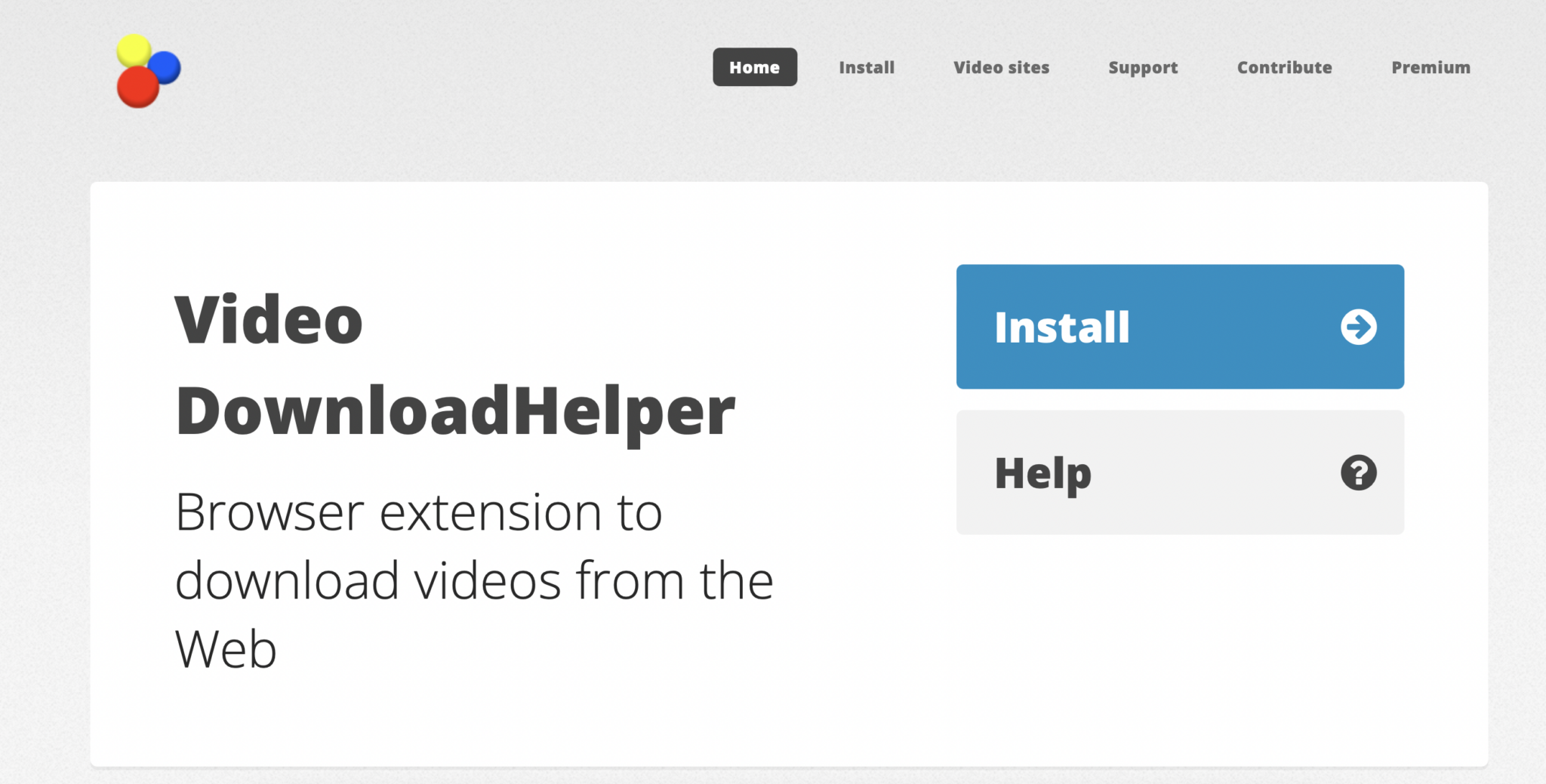 Another ClipGrab alternative that is designed for both Mac and Windows is the easy-to-use Video DownloadHelper. It is free to download and can be quite simple to learn how to use. When the program is downloaded to your computer, you will see an icon next to your URL bar.
Video content triggers the icon to animate and prompt you to download the content. It can be used in both Firefox and Google Chrome browsers.
Download multiple videos all at one time in the format you choose.
By upgrading to the premium version ($28.50), you gain access to additional features including:
No QR code on downloaded videos
Ability to convert videos to mp3 files
Support for conversion
iTube Downloader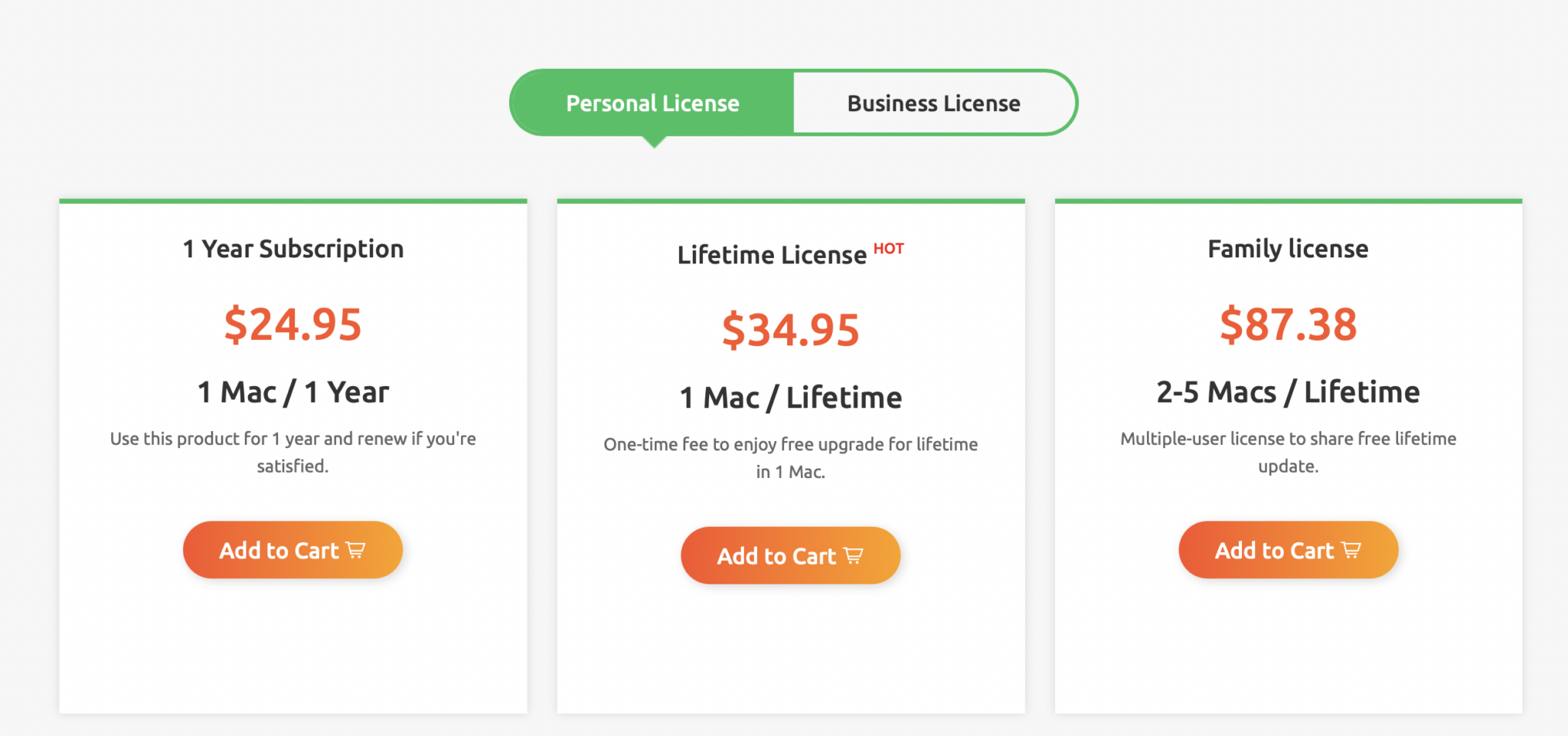 The iTube Downloader for both Mac and Windows is one of the best ClipGrab alternatives. If you want a free program, you can use iTube but be aware that this free version comes with a few drawbacks:
Watermarks on downloaded videos
Low-resolution downloads
Only supports M4A and MP4 formats for output
Subscriptions are relatively inexpensive if you like what you get with the free trial version. One Mac for a year is $24.95 while a lifetime license is $34.95. The price for a PC membership is a bit less expensive ($19 for one year or $29 for a lifetime license).
You can download videos from more than 10,000 sites with Turbo mode for downloads that are three times faster. Like many of the other ClipGrab alternatives, you can also download entire playlists with batch downloading.
Total Video Downloader
Mac users also have another option for ClipGrab alternatives: Total Video Downloader. This software downloads video and audios from a wide selection of high-quality websites including social media sites like Instagram and Twitter as well as thousands of others. It features high-speed downloads while you enjoy your favorite content.
Some of the benefits include:
Ability to select video resolution before downloading (standard definition or high definition)
Download available subtitles
Easy to download videos by copying and pasting URL
Quick installation
Built-in browser that prompts to download whenever video or audio plays
Which ClipGrab Alternative is Right for You?
If you are thinking about ClipGrab alternatives, consider whether some of these freemium services might be the right choice for you. Most of the programs listed here have a free version you can test out or a trial of their paid product.
Video DownloadHelper is the least expensive upgrade with the most features. Unlike YTD that charges less on a monthly basis, you can get a lifetime version of Video Download Helper for less than $30.
Consider which software is compatible with your device and budget to help you start downloading more video content that you can access at any time!
Want to learn step-by-step how I built my Niche Site Empire up to a full-time income?
Yes! I Love to Learn
Learn How I Built My Niche Site Empire to a Full-time Income
How to Pick the Right Keywords at the START, and avoid the losers
How to Scale and Outsource 90% of the Work, Allowing Your Empire to GROW Without You
How to Build a Site That Gets REAL TRAFFIC FROM GOOGLE (every. single. day.)
Subscribe to the Niche Pursuits Newsletter delivered with value 3X per week