Amplitude vs Mixpanel: Which Product Analytics Tool Gives You The Best Value For Money?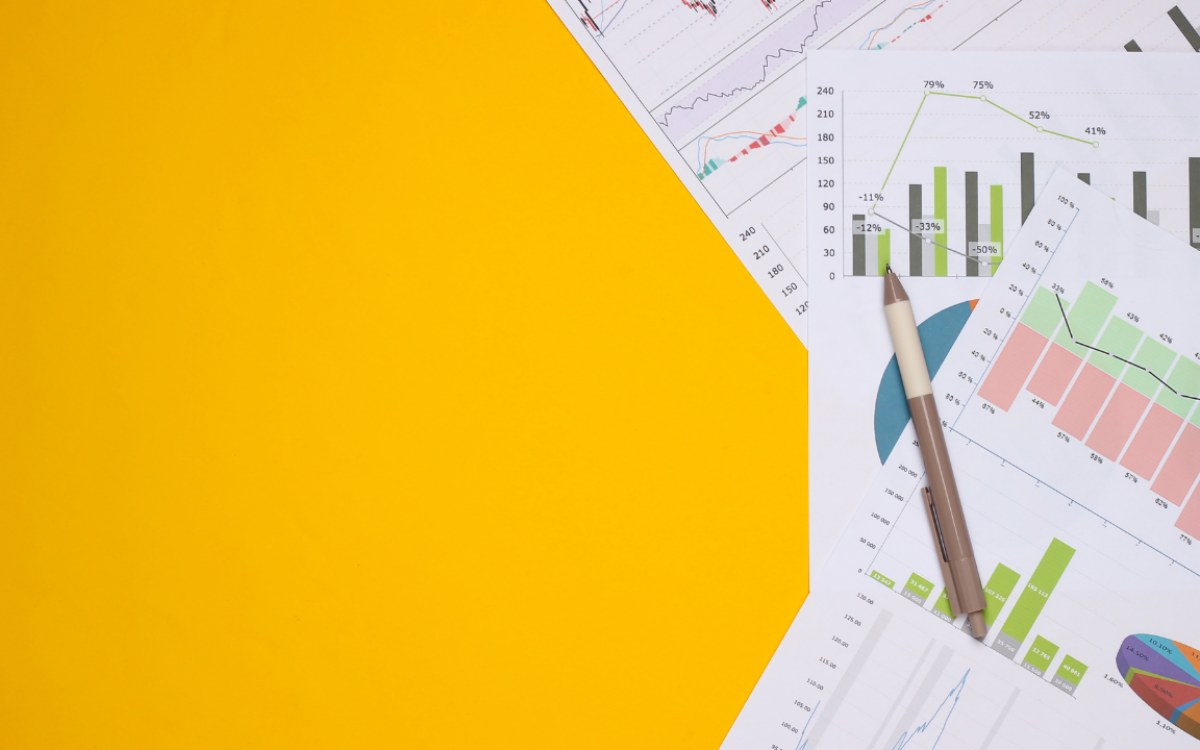 When you buy something through one of the links on our site, we may earn an affiliate commission.
Amplitude vs Mixpanel: Comparing these two tools is pretty interesting. Mixpanel and Amplitude are two of the market's most well-known and sophisticated product analytics platforms. And yet they are incredibly similar.
They're continuously and fiercely competing with each other. Trying to work out which one gives you more value for the money is fascinating, to say the least. Read on; we'll get there.
Web and product analytics solutions help you track the right metrics and collect the data you need to make informed decisions. These tools help you to gauge your success and identify areas for improvement. An analytics tool can really act as a compass indicating where you should go.
Amplitude and Mixpanel are both excellent tools for tracking, collecting, and analyzing user behavior data on your website or mobile app. This data provides insight into various product usage and success metrics.
Amplitude and Mixpanel do have certain distinctions that set them apart.
In this article, I will analyze Amplitude vs Mixpanel features. This will help you work out which SaaS analytics solution will give you the most value for money based on your particular needs.
What is Amplitude?
Spenser Skates, Jeffrey Wang, and Curtis Liu developed the Amplitude analytics tool in 2012. Amplitude is a web and mobile B2B SaaS analytics application. Its focus is on product user journeys, user analytics, and segmentation. When you focus on user lifecycles and identify unique user patterns, you'll understand the user journey far better.
Who is Amplitude Best For?
Do you do enterprise marketing? Then Amplitude's strong data analysis will help you immensely. You'll be able to get detailed information about your product performance, user base, funnels, and user journey.
It's incredible how a new feature can affect enterprise signups or transactions or how massive user personas engage with your onboarding funnel. Other analytics solutions will not provide you with the same level of value.
Amplitude provides all its core analytics and reporting functions for free. Plus, you get unlimited data retention and 10 million activities each month. As a result, you'll go a long way if you're a startup with a few thousand users.
What is Mixpanel?
Suhail Doshi and Tim Trefren launched Mixpanel in 2009. The tool makes storage and tracking of mobile data easy with its collection functionality.
Mixpanel uses its analytics features to help turn raw data into actionable insights.
Mixpanel is an event-based tool geared towards mobile apps. It tracks events rather than individual users or pages. Information about user activity within your product can also be accessed.
In addition, it gives you advanced and core reporting and data analysis. With Mixpanel, you'll learn so much about unique user journeys and patterns. These will allow you to improve your product and make changes as needed.
Who is Mixpanel Best For?
Do you want to be able to act immediately within the tool by sending targeted messages? This is one of Mixpanel's most powerful features.
Use Mixpanel to see what works and expand on it. You can identify which actions are most likely to result in a sale or another positive event and then direct people toward them with a timely message.
Amplitude vs Mixpanel: Pricing
Amplitude
You'll have to contact sales to get your prices since Amplitude bases its fees on the features you choose to use. But basically, Amplitude provides a Growth package that starts at $1,500/month and an Enterprise plan that costs around $5,000/month.
The Amplitude pricing plans look like this.
Mixpanel
Mixpanel offers a very generous free plan with 100k Monthly Tracked Users. Plus, the essential reports you need to get started. But it's only for 60 days, so it's really only for you to test it. You can upgrade to the Growth Plan to benefit from extra features.
The Growth plan begins at $200/year, while Enterprise plans start at about $3,000/year.
Mixpanel bills you according to the Monthly Tracked User (MTU) or the volume of data you will be gathering.
Amplitude vs Mixpanel Features
Now, let's check out in detail what each tool offers.
Amplitude vs Mixpanel: Data Enrichment
The process of supplementing data with diverse metrics is known as data enrichment. This turns the data into actionable insights. It is a crucial step in understanding what your raw data means and how you may take advantage of it.
Amplitude
Amplitude doesn't provide true data enrichment to fill in the gaps, but it offers advanced segmentation to supplement your core analytics. Amplitude Segmentation is not a competing feature of Mixpanel's Lookup tables. But it can help you get to know your audience, their habits, and preferences. Unfortunately, Amplitude only offers alerts through partners at an extra cost.
Mixpanel
In Mixpanel, you can perform rich analysis on event functions, user properties, and track user experience.
You need to understand user behavior across applicable segments. So you can also filter or segment these distributions according to any property.
Amplitude vs Mixpanel: A/B Testing
A/B testing is important for enhancing and understanding what powers your growth. It is also essential to optimize user experiences.
You can test several versions of your product with A/B testing. This allows you to adjust a new variable each time to understand how your clients react to it. You can experiment with different web page designs, emails, onboarding processes, and marketing strategies to measure user behavior changes between releases.
Amplitude
Although not essential for A/B testing, notifications can assist and improve turnaround time in testing. Amplitude relies on third-party services to deliver notifications and collect mobile data. So it may not be the optimal solution for you. Having said that, sending messages should be easy if you have an external solution.
AB testing can help you direct your communication strategy and give you insights that can be repeated in subsequent campaigns.
Mixpanel
As I have already mentioned, Mixpanel's consumers can receive notifications. They can get these via SMS (don't miss our list of SMS marketing platforms), push notifications, email, and in-app communications. Mixpanel also does mobile app tests, allowing you to track and use mobile data to improve your product.
Amplitude vs Mixpanel: Data Integrations
Analytics technologies can create practical, actionable business knowledge thanks to data integration. Data integration presents data from various sources into a single, cohesive perspective. Integration involves procedures like cleansing, *ETL mapping, and transformation. And it starts with the ingestion process.
*ETL simply means - extract, transform, load.
Amplitude
Amplitude has new connections with Google Tag Manager and Adobe, allowing you to view data from established online and marketing analytics platforms in Amplitude. This cuts implementation time from weeks to seconds.
Organizations can finally get rid of one-size-fits-all marketing campaigns. They can integrate important marketing technology into Amplitude, thus guaranteeing that clients and prospects get the appropriate messages every time. Amplitude clients can now deliver on various marketing use cases, including data-driven personalization.
Mixpanel
Mixpanel is a fluid and robust solution for transmitting data to external platforms. These include platforms such as Salesforce and HubSpot. The platform also allows you to send the user's *webhook to any other tool. *Webhook = automated messages sent from apps when an event happens.
Mixpanel includes a range of marketing automation tools. You can work with your users' data by sending them conditional messages and conducting various optimization tests. Besides interacting well with external CRM products, Mixpanel may function as a CRM. The user property stored by Mixpanel represents the most recent value.
Mixpanel's data enrichment tool helps to connect various data forms and user behavior. These provide insights into your product, users, and overall audience.
Lookup Tables in Mixpanel are the foundation of Data Enrichment. They help Mixpanel customers integrate events and profiles and provide actionable data to boost engagement and hasten the customer journey.
Notifications are also included in Mixpanel. Within Mixpanel, your team can receive alerts by email, push, SMS, or in-app. Using Leadsbridge's Facebook custom audiences integration tool, you can quickly select audiences from Mixpanel.
This is how it works: Lead data gets synced instantly with Facebook Lead Ads. You get uninterrupted and immediate control over your lead generation automation. Your contacts can sync to a Facebook custom audience using this functionality.
Amplitude vs Mixpanel: Funnel Reports
Funnel reports are excellent tools for understanding client journeys. The reports enable you to see where your users are leaving a funnel. This visual data analysis helps you to check your weak sections. These can be web pages or other contact points. You can use the data to improve your weaknesses and turn them into strengths.
Mixpanel and Amplitude are almost on par with funneling processes and funnel reports. Onboarding and checkout flows are two expected reports they both provide, and you can compare conversion rates by designing multiple funnels.
Amplitude
This report from Amplitude provides vital data. You can use it to take a look at your strengths and limitations.
Funnel Analysis charts are created using the Events Module and the Segmentation Module, just like most Amplitude charts. Funnel Analysis differs from other charts in that you must specify the sequence in which the events you include in the Events Module should occur.
Check out an example of one of Amplitude's reports.
Mixpanel
Mixpanel funnel reports allow you to track many points on your website or mobile app. You can use them to better analyze user journeys and flow. Here's an example of Mixpanel's funnel report.
Amplitude vs Mixpanel: Insight Reports
You can segment your data by user or event properties using Insights or Segmentation Reports. Initially, you'll be slicing your data. This allows you to look for trends and answers to fundamental queries. For example, checking users' pricing plans breakdowns when they become paying subscribers.
Amplitude
When Amplitude reaches a volume of 100 or more events per day in at least 15 of the last 30 days, it will begin to look for anomalies. Amplitude's alerts tool is built using Prophet. This is an innovative data mining and machine learning approach.
It rapidly notifies you of hidden trends by automatically detecting anomalies in your product data.
In order to achieve this, the expected values and confidence intervals around them must first be identified. After that, the overall trend of the data is examined, and the weekly trend of the data is combined with it.
Mixpanel
Mixpanel's Insights is a powerful and adaptable tool for identifying trends in your data. A variety of chart types can be used to display the data while also analyzing events, cohorts, and user profiles.
You may also define new events and characteristics for more in-depth research, compare current data to historical data, and create formulas using Advanced Insights tools.
Amplitude vs Mixpanel: Retention Reports
A retention report counts the number of clients who have bought something once. Then, it tracks those who went back and repurchased it or renewed their membership within a given time frame. This can be an excellent way to see whether your product or service continues to please clients over time, especially if your business recently offered a promotion or free trial.
For example, promotion or free trial participants end their membership after the promotion. This can show that you need to make changes to your product, lower the price, or extend the trial period.
Amplitude
All your Amplitude data will be loaded into a *Snowflake data set using Query & Snowflake. (These are Like Amazon Redshift or Google BigQuery.) You will then get a streamlined interface for running SQL queries against your data.
Within Amplitude Snowflake ETL, you can access enriched behavioral data. Behavioral data ties customer activity patterns, including past shopping and browsing habits, to their profiles. Amplitude creates a table in Snowflake with all event and user data. It also continuously syncs data to Snowflake. This is so that your entire business can use it to run custom queries and link with any other data you've centralized.
Mixpanel
Mixpanel's Data Pipelines lets you submit data about product usage to Snowflake. And it does this while also cleaning and transforming your data. This saves a lot of time identifying and using insights.
To keep your data current and GDPR compliant, you can select which projects to sync data from and how often (daily or hourly). It can also backfill your data with changes in monitored events, thus saving you time and resources.
For example, you can use Mixpanel to track and assess user behavior regarding a product. Exporting this data with other important data within Snowflake allows customer data analysis to happen in real-time. You'll be able to identify trends and make better product decisions.
Amplitude vs Mixpanel: Reporting & Customization
The difference between Mixpanel and Amplitude is subtle when it comes to reporting. They both provide basic reports such as segmentation, funnels, and retention reports. Both tools also let you see your data as graphs, bars, trends, etc. They are both versatile reporting tools.
Mixpanel and Amplitude both assist you in understanding what your data means. Then, they show you how to use it to generate meaningful insights. The difference between the two hides in "customization." Customization refers to when and how you customize your dashboards and reports.
Amplitude
You must first select the specific settings with Amplitude. The data is then transformed into reports based on your selections. This is great if you want to narrow down the details of your reports. Yet, having the customization process upfront can be a bit daunting.
Amplitude's primary reporting process can be time-consuming. But its Advanced Reporting features are noteworthy, particularly in data analysis. If you have enough data to work with, it has capabilities that can help you find and address problems fast. These can be in your product, sales, and content marketing strategies.
Mixpanel
Mixpanel starts with a basic dashboard. The dashboard contains only the most essential and concise information. Mixpanel then allows you to customize reports based on your preferences and requirements. As a result, you will be able to get your reports more conveniently and much faster.
Amplitude vs Mixpanel: Data Accuracy and Collaboration
One of the primary problems with analytics tools is data accuracy. Amplitude and Mixpanel have developed tools to assist you with data governance as they integrate massive volumes of data from your product. Both tools have access to limitless data history. These characteristics also make it easier to maintain your data structure.
The features of the tools ensure that the information is easily understood and used by the various employees in your organization who have access to your data.
In both, you can add descriptions and rename events. These can help team members understand what they're doing and hide any data that isn't correct or relevant. The functionality of both products is similar.
Amplitude
In Amplitude, this feature is Govern - here is what an example of a report looks like.
All Amplitude's pricing plans have access to the primary functionality of Govern. These include controlling events and event properties. Users will need to buy the *Govern add-on for some extra data management tools.
*The Govern Add-On is a paid extension. It's offered to Growth and Enterprise customers. And it provides full control over their instruments. End consumers will have increased confidence and accuracy in their data.
Mixpanel
In Mixpanel, this feature is called "Lexicon," and it looks like this:
The Lexicon API from Mixpanel is a data dictionary. Project managers and administrators can create and tag events and write descriptions. Also, they can manage the data and its attributes so project users can understand client behavior. Understanding client behavior can give you actionable data as needed.
All these things make it simpler to manage vast amounts of data. Furthermore, organized data is easier to change and regulate.
Amplitude vs Mixpanel: UI/UX
Both Mixpanel and Amplitude offer a straightforward and uncomplicated user interface. So both are very easy to use. But, certain minor differences may influence your choice.
Amplitude
Amplitude provides a really great experience and usage. It is a smooth and simple instrument to which you may rapidly adjust. It is a product that emphasizes data visualization components. These include graphs, colors, and other personalization aspects. And they are in its core and advanced reports.
Even though Amplitude appears to have a lot of factors to consider, its user interface is easy. But you'll need coding knowledge for the initial setup.
Amplitude has a wide range of video tutorials to help you learn how to use it.
Mixpanel
Mixpanel offers a simple user interface with everything in its proper place. All the titles and subtitles are self-explanatory. Data analysis and tracking of client activity are straightforward.
Mixpanel also offers its users video tutorials for functions on the navigation panel. That way, you can get used to the tool's features faster. And you won't get stuck when you want the reports and information you need.
One of the drawbacks of Mixpanel is that you need time to configure it to your specific needs and tastes. You must be competent and have coding skills. This is especially difficult if you want a tool that everyone in your organization can use.
Amplitude vs Mixpanel Condensed
We discussed components and crucial aspects of Amplitude and Mixpanel. Let's now take a step back and review what these tools can achieve for you.
Amplitude
Amplitude is primarily a product analytics tool; it is a great help for product managers. The company strives to be the best in class as an analytics platform with the use of machine learning. Reports are more flexible and more advanced than those offered by Mixpanel.
The segmentation is sophisticated and potent, but it lacks a data enrichment capability that can mix behavioral data with other forms of data.
Delivering notifications depends on other tools.
It is simple to design and comprehend funnel reports. You can do data analysis on various orders by separating and checking ordered and unordered funnels.
Since you must first personalize it, the reporting procedure can be confusing. But, you can take advantage of its broad flexibility by creating reports for your needs. There's also improved advanced reporting working for you.
To set up event tracking, you need to know how to code. It has a good UX and an easy-to-use interface. You can use its customization features to support its focus on graphs and visuals.
Mixpanel
Mixpanel is geared towards mobile app analytics, and it provides all the basic reports as well as notifications. The platform is anticipated to expand on its use of machine learning technologies when it comes to predictive analytics.
With the help of the data enrichment tool, you can fill in any gaps in the data. You can merge behavioral, commercial, and demographic data. And you can manage each type of data separately.
Notifications allow you to take action faster in response to the data.
Funnel reports are simple to create and administer, but you can't separate the ordered and unordered funnels.
You can personalize the basic dashboard to suit your needs and tastes. This will make the reporting process easy and quick.
It offers an intuitive user interface that is straightforward and clear to use. However, the setup procedure is labor-intensive, and you need prior code knowledge.
Amplitude vs Mixpanel: Key Differences
The following are the key differences between the two products.
Workflows
Amplitude expects its users to personalize the dashboard before they can use it, but it offers several more advanced reports. Mixpanel provides its users with a few basic dashboard templates.
Data Integration
Amplitude enables you to work directly with your consumers' data. You can do so through data connections with partner products like Kochava or Branch.
Mixpanel users have the option to send data to external analytical systems. These could be HubSpot or Salesforce. It also offers CRM features like optimization testing. This allows you to interact with user data, thus eliminating the need for you to integrate another CRM application.
Notifications
Amplitude doesn't offer anything for notifications unless you pay for extra tools. Mixpanel provides several different ways to notify customers. These include in-app communications, push alerts, email, and SMS. This is helpful for businesses trying to improve user journeys.
Alerts
Having alerts for any changes in your KPIs is always a smart idea, as your KPI metrics examine your success. Amplitude does not provide warnings based on KPIs. But, Mixpanel includes automatic alerts to track your KPIs. These auto alerts allow you to respond to any situation.
Amplitude vs Mixpanel: Conclusion
So, which gives you more value for money - Amplitude or Mixpanel? These tools have become so similar that even their own websites make it difficult to choose. You see all the right words: product, analytics, analyze, understand, user, grow. So, how do you decide which of these products to use?
Well, all I can say is that they're both worthwhile tools. They are both generally event-based and heavily focused on user behavior tracking. But Mixpanel is more geared towards mobile analytics. Amplitude, on the other hand, is more product-focused and provides more advanced analytics.
Check out Google Analytics (GA), and you'll see that GA is still very old-school by focusing on sessions. So whether you choose Mixpanel or Amplitude, you will improve your marketing analytics. (And have made a wise decision.)
FAQs
Amplitude vs Mixpanel - In a Nutshell - what's the difference?
Amplitude has more advanced reporting features and Mixpanel is a "do-it-all" analytics solution. But they both apply the same techniques for gathering data.
What distinguishes Mixpanel and Amplitude from Google Analytics?
Google Analytics places a greater emphasis on examining traffic sources. And in particular, organic search. Google Analytics works with how people get to your website or app. In contrast, these programs analyze how customers behave once they get there.
Are Amplitude and or Mixpanel better than Google Analytics?
Given that they do different tasks, it is difficult to test whether Amplitude or Mixpanel tools are superior to Google Analytics. I'd say that you should use Google Analytics as well with whichever tool you choose - Amplitude vs Mixpanel.
To learn more about Google Analytics, I recommend these articles:
Want to learn step-by-step how I built my Niche Site Empire up to a full-time income?
Yes! I Love to Learn
Learn How I Built My Niche Site Empire to a Full-time Income
How to Pick the Right Keywords at the START, and avoid the losers
How to Scale and Outsource 90% of the Work, Allowing Your Empire to GROW Without You
How to Build a Site That Gets REAL TRAFFIC FROM GOOGLE (every. single. day.)
Subscribe to the Niche Pursuits Newsletter delivered with value 3X per week