1015 Serene Wellness Center Name Ideas that Radiate Positivity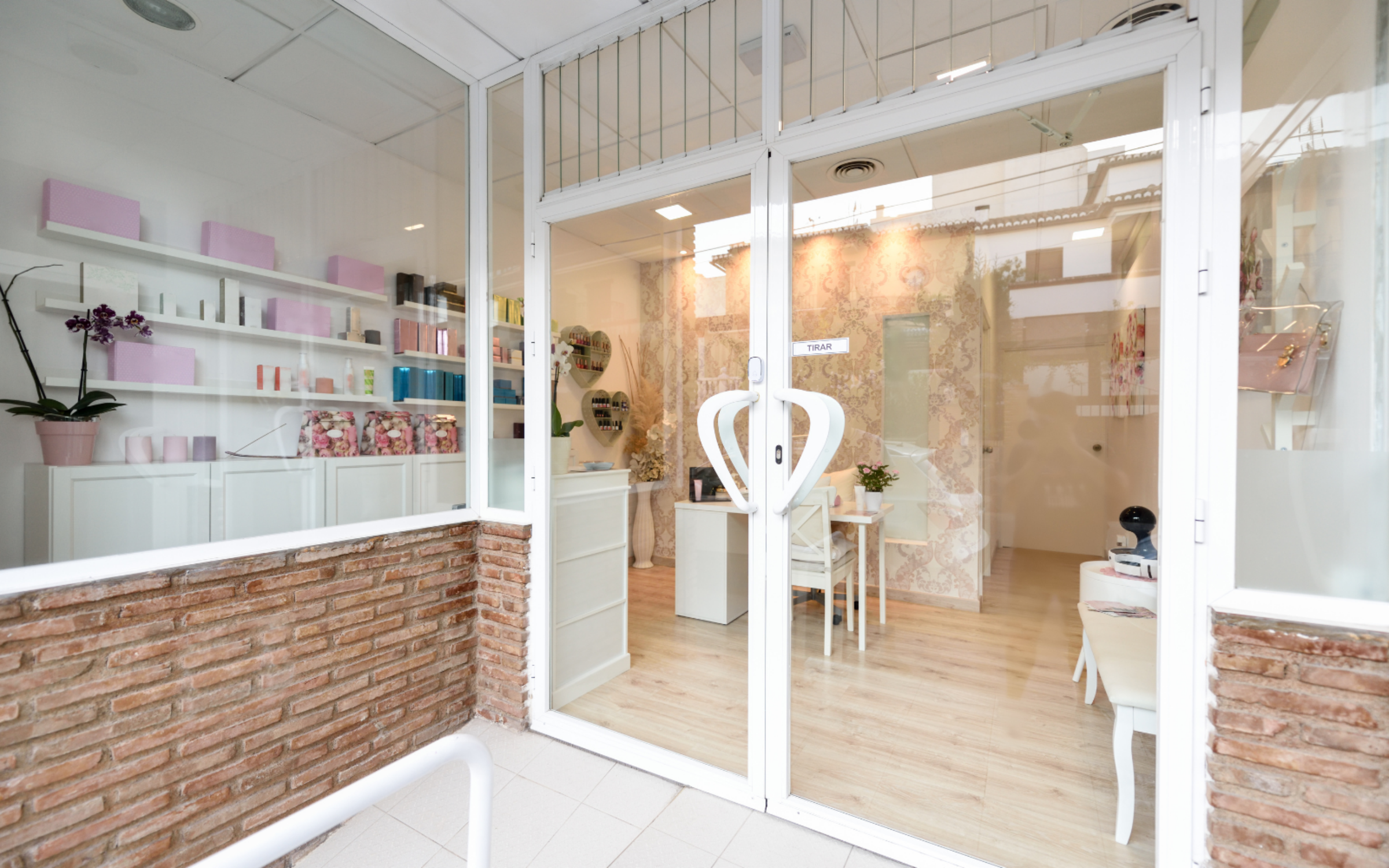 When you buy something through one of the links on our site, we may earn an affiliate commission.
Embarking on your wellness center journey? The cornerstone is a name that captivates hearts and minds. In this blog post, we provide wellness center name ideas and expert tips to help you find the perfect name for your wellness center.
Explore our curated list of captivating and serene names that will make your center stand out. Whether you're aiming for Zen vibes or creating a specialty haven, we have a name that aligns with your vision. Our guide also covers the dos and don'ts of naming, ensuring your name shines bright.
Let's transform your wellness vision into a name that radiates positivity, growth, and well-being. Your center's perfect name is just a scroll away!
Alternative Healing Wellness Center Names
Harmony Haven Wellness
Serene Soul Sanctuary
Tranquil Touch Therapies
Radiant Spirit Retreat
Blissful Balance Center
Zenith Holistic Healing
Nature's Nurturing Oasis
Vitality Vortex Wellness
Inner Peace Pathways
Renewed Energy Haven
EmpowerWell Wellness Hub
Crystal Clear Healing Haven
Euphoria Wellness Collective
Mindful Motion Oasis
Sacred Serenity Sanctuary
Wholesome Healing Haven
Wellness Wavelength Center
Tranquility Trek Retreat
Holistic Harmony Haven
HeartMind Wellness Haven
SoulSpring Holistic Center
Blossom Bliss Wellness
Radiant Renewal Retreat
Inner Radiance Sanctuary
Wellness Alchemy Hub
Crystal Cove Healing Center
Blissful Being Sanctuary
Harmony Horizons Wellness
Soulful Synergy Retreat
ZenZone Wellness Oasis
Nature's Nurture Nook
Balanced Being Center
Energetic Equilibrium Haven
Tranquil Waves Wellness
HarmonyHeal Haven
Best Wellness Center Name Ideas
Serenity Solace Sanctuary
Ethereal Essence Oasis
Radiant Renew Wellness
Tranquil Glow Haven
MindfulMend Center
Holistic Horizons Hub
ReviveWell Retreat
Harmony Haven Holistics
SpiritFlow Wellness Collective
EmpowerElevate Oasis
Inner Radiant Realms
BlissfulUplift Center
VitalVista Sanctuary
Wholeness Waves Wellness
ZenithZen Wellness
NurturNature Retreat
Euphoric Energetics Haven
Equilibrium Emerge Center
SoulSymphony Wellness
Crystal Core Oasis
Harmony Hearth Retreat
EssenceEmbark Hub
MindfulMomentum Center
Radiance Revival Sanctuary
Tranquil Threads Wellness
LuminaLife Oasis
HarmonySphere Haven
SpiritSculpt Retreat
WellnessWhisper Hub
Equinox Embrace Center
BlossomBound Oasis
EthosEnergy Sanctuary
ResonanceRealms Wellness
EmbodiedElevate Retreat
SerenePulse Center
Catchy Wellness Center Name Ideas
ZenQuest Wellness
SoulSpark Oasis
RadiantRevive Hub
TranquilTwist Center
BlissBeam Retreat
EnergiVibe Sanctuary
HarmonyHaven Collective
VitalityVerse Oasis
MindfulMotion Wellness
RenewYou Retreat
SerenePulse Center
EquilibriaElevate Hub
WholesomeWaves Sanctuary
EmpowerPeak Oasis
EvolveEnergize Wellness
LuminaLuxe Retreat
JoyfulJourney Haven
RadianceRipple Center
ReviveRays Collective
InnerWave Oasis
VibrantVista Sanctuary
SparkSoul Wellness
TranquilTide Retreat
HarmonyHeights Hub
UpliftUnwind Center
RadiantRoots Oasis
ThriveTranquility Sanctuary
EmpowerEmerge Wellness
MindfulMosaic Retreat
SerenitySculpt Hub
EnergiEssence Center
BlossomBound Oasis
RadiateRise Wellness
ZenithZenith Retreat
EquilibriumEcho Hub
Clever Wellness Center Name Ideas
Mindful Metamorphosis
Radiance Resonance Hub
TranquilNova Wellness
SoulCanvas Sanctuary
Wholeness Whispers
Vitality Vault Oasis
ZenMatrix Center
Equilibrium Elysium
Harmony Hijinks Hub
SparkShift Wellness
QuantumQuell Retreat
EmpowerEvolve Oasis
SereneSynergy Center
InnerAlchemy Collective
MindfulMomentum Oasis
RadiantRealms Retreat
EquiPulse Wellness
TranquilTrove Haven
EnergiEnclave Center
LuminaLatitude Sanctuary
BlissfulByte Oasis
SoulSphere Wellness
VitalVortex Retreat
HarmonyHologram Hub
ResonateRipple Center
BlossomBeam Collective
RadiantRipple Retreat
SparkSculpt Oasis
EmpowerEssence Haven
EquilibriumEon Wellness
ThriveThrenody Center
ZenZest Sanctuary
MindfulMingle Retreat
EnergiEcho Hub
UpliftUtopia Wellness
Cool Wellness Center Name Ideas
RadiantRhythm Retreat
TranquilEclipse Hub
EnergiZen Wellness
SoulOasis Sanctuary
QuantumQuest Center
MindfulMatrix Collective
EquilibriumEssence Oasis
IgniteInnerLight
HarmonyHaven Heights
VibrantVoyage Wellness
EmpowerUtopia Hub
ZenithZephyr Oasis
SparkSphere Center
WholenessWave Retreat
SereneSynapse Collective
ReviveRadiance Oasis
EnergiElevate Wellness
LuminaLabyrinth Hub
BlossomBreeze Center
ThriveThreshold Retreat
InnerEclipse Oasis
TranquilTraverse Wellness
UpliftUnison Hub
MindfulMystique Sanctuary
EquilibriumEnigma Oasis
ResonateRise Retreat
EmpowerEpoch Hub
ZenZenith Wellness
RadiantRendezvous Center
EnergiEdge Sanctuary
SoulSparkle Oasis
QuantumQuotient Hub
SereneSpectrum Retreat
IgniteInfinite Wellness
ThriveTerra Center
Creative Wellness Center Name Ideas
RadiantBloom Retreat
TranquilTonic Hub
EnergiEssence Oasis
MindfulMirage Wellness
EquilibriumEcho Sanctuary
SoulSymphony Center
QuantumQuartz Oasis
SparkSculpt Collective
BlossomBeneath Retreat
VibrantVortex Hub
IgniteInward Sanctuary
SereneSolstice Oasis
UpliftUmbra Wellness
ThriveTerra Collective
ZenZephyr Retreat
ReviveRipple Hub
EnergiEmbark Sanctuary
LuminaLabyrinth Oasis
EquilibriumEpic Wellness
MindfulMingle Retreat
RadianceRendezvous Hub
TranquilTraverse Oasis
EmpowerEpoch Wellness
QuantumQuotient Collective
SoulSparkle Retreat
InnerIllumina Hub
SparkShift Sanctuary
WholenessWave Oasis
HarmonyHaven Wellness
ZenithZest Collective
IgniteInnerVerse Retreat
EnergiEdge Hub
ReviveRadiance Oasis
VibrantVoyage Wellness
EquilibriumEnchant Retreat
Cute Wellness Center Name Ideas
SereneSprout Sanctuary
BlissfulBunny Retreat
TranquilTail Hub
EnergiElf Wellness
SparkleSage Oasis
RadiantRainbow Center
ZenZoo Collective
HarmonyHug Haven
WholesomeWhisker Retreat
LuminousLamb Hub
UpliftUnicorn Oasis
SoulfulSquirrel Center
EnchantedEssence Sanctuary
TranquilTurtle Retreat
RadiantRabbit Hub
Flutterby Wellness
EquilibriumElephant Oasis
SereneStarling Center
BlossomBear Retreat
SprinkleSpirit Hub
SnuggleSerenity Sanctuary
JoyfulJellybean Oasis
GigglyGrove Center
MindfulMouse Retreat
PlayfulPetal Hub
ZenZephyr Sanctuary
EnchantingEmbrace Oasis
CozyCub Wellness
PeppyPaws Retreat
HappyHaven Hub
UpliftUmbrella Sanctuary
BubblyBreeze Oasis
HarmonyHeart Wellness
DreamyDove Retreat
CuddlyCove Hub
Exclusive Wellness Center Name Ideas
Opulent Oasis Retreat
NobleNurture Hub
LuxeLife Wellness
EliteEnergi Sanctuary
PremierPulse Center
RegalRadiance Collective
ElysianEssence Oasis
ExclusiveElixir Retreat
EssenceEchelon Hub
PoshPulse Wellness
InfiniteIntrigue Sanctuary
PrestigePinnacle Center
EnigmaEvoke Oasis
SovereignSymphony Retreat
LuxeLabyrinth Hub
SummitSerenity Wellness
EtherealEmpire Sanctuary
SupremeSpectrum Center
RegalRealm Oasis
PrestigePeak Retreat
RadiantReverie Hub
MajesticMingle Wellness
SereneSovereign Sanctuary
LegacyLuxe Oasis
EliteEvoke Center
DivineDynasty Retreat
EssenceExcellence Hub
ElysianElevation Wellness
NobleNova Sanctuary
EnchantedEpicenter Oasis
OpulentOrigin Hub
ExclusiveEquilibrium Wellness
PrestigePulse Retreat
SovereignSynergy Center
RegalReflection Oasis
Foreign-Language Inspired Wellness Center Names
Serenità Oasis (Italian for "Serenity")
Equilibrio Essence (Spanish for "Equilibrium")
Harmonie Haven (French for "Harmony")
Zenith Zen (Japanese for "Zen")
Vitalidad Vortex (Spanish for "Vitality")
Tranquilidad Terrace (Spanish for "Tranquility")
Radiance Rêve (French for "Radiance" and "Dream")
Energie Elysium (French for "Energy")
Soulmate Sanctuary (Hindi for "Soulmate")
Inneres Licht Wellness (German for "Inner Light")
Vita Vivida Oasis (Latin for "Lively Life")
Equilíbrio Éden (Portuguese for "Equilibrium" and "Eden")
Espíritu Esencia (Spanish for "Spirit Essence")
Harmonia Heights (Greek for "Harmony")
Blissful Bølgende (Danish for "Blissful Waves")
Feng Shui Flora (Chinese for "Feng Shui" and "Flower")
Équilibre Éclatant (French for "Equilibrium" and "Radiant")
Essenza Emozione (Italian for "Essence" and "Emotion")
Vitalitá Valle (Italian for "Vitality" and "Valley")
Harmoni Himmel (Swedish for "Harmony" and "Sky")
Zen-Éden Oasis (French for "Zen" and "Eden")
Satori Source (Japanese for "Enlightenment")
Tranquilidad Tropica (Spanish for "Tranquility" and "Tropical")
Equilíbrio Euforia (Portuguese for "Equilibrium" and "Euphoria")
Radiante Refugio (Spanish for "Radiant Refuge")
Vitalität Verbindung (German for "Vitality" and "Connection")
Espírito Sereno (Portuguese for "Serene Spirit")
Harmoni Harpiks (Danish for "Harmony" and "Resin")
Zenith Zephyr (Greek for "Zenith" and "Breeze")
Vitali Vita (Latin for "Vital Life")
Radianza Rifugio (Italian for "Radiance" and "Refuge")
Equilibrio Escarlata (Spanish for "Equilibrium" and "Scarlet")
Serenidade Sol (Portuguese for "Serenity" and "Sun")
Zen-Éclat Wellness (French for "Zen" and "Radiance")
Vitalitá Vento (Italian for "Vitality" and "Wind")
Fun Wellness Center Name Ideas
JoyfulJourney Haven
RadiantRainbow Retreat
ZenZest Oasis
SparkleSprout Hub
WhimsyWell Wellness
BlissfulBounce Center
UpliftUmbrella Oasis
HarmonyHula Hub
PlayfulPulse Retreat
EnergiEuphoria Oasis
ZenZigzag Wellness
RadiantRipple Retreat
GiggleGrove Hub
ThriveTherapy Oasis
JoyJive Wellness
SoulfulSkip Retreat
WholesomeWink Hub
EnergiEcho Oasis
ZenithZumba Wellness
SereneSkip Retreat
HappyHop Hub
HarmonicHop Oasis
BounceBack Wellness
JoyfulJive Retreat
SparkleShimmy Hub
WhimsyWave Oasis
RadiantRumba Wellness
PlayfulPulse Retreat
UpliftUproar Hub
HarmonyHula Oasis
SereneSkip Wellness
BlissfulBop Retreat
EnergiEuphoria Hub
ZenZest Oasis
WholesomeWiggle Wellness
Good Wellness Center Name Ideas
HarmonyHub Wellness
RadiantRealms Retreat
TranquilTraverse Oasis
MindfulMosaic Center
EquilibriumEssence Haven
SereneSynergy Wellness
ZenithZen Oasis
EmpowerEvolve Hub
SoulfulSpectrum Retreat
BlossomBreeze Center
VibrantVista Wellness
SparkShift Oasis
EnergiElevate Haven
LuminaLabyrinth Retreat
WholesomeWaves Center
UpliftUnwind Oasis
ReviveRadiance Wellness
InnerInspire Retreat
BlissfulBalance Hub
TranquilTide Oasis
EmpowerEpoch Wellness
IgniteInward Center
SereneSolace Retreat
EquilibriumEmerge Oasis
VitalityVortex Wellness
ZenZephyr Center
RadiantRipple Retreat
MindfulMotion Oasis
RenewedEnergy Hub
EnergiEssence Haven
BlossomBliss Wellness
HarmonyHorizons Oasis
EmpowerWell Center
SereneSoul Retreat
TranquilTwist Wellness
Great Wellness Center Name Ideas
RadiantRipple Wellness
TranquilTwist Retreat
MindfulMeadows Haven
EquilibriumEssence Oasis
SereneSpectrum Center
BlossomBeneath Wellness
ZenithZephyr Retreat
VitalityVista Oasis
SparkShift Center
EnergiEmbark Wellness
LuminaLabyrinth Retreat
WholesomeWhisper Oasis
EmpowerEpicenter Center
InnerInspire Wellness
BlissfulBalance Retreat
TranquilTide Oasis
RadiantRenew Center
UpliftUmbra Wellness
ReviveRadiance Retreat
EquilibriumEpoch Oasis
HarmonyHorizons Center
IgniteInward Wellness
VibrantVista Retreat
RenewedEnergy Oasis
EmpowerEvolve Center
BlossomBliss Wellness
ZenithZen Retreat
SoulfulSerenity Oasis
SereneSoul Center
TranquilTraverse Wellness
MindfulMotion Retreat
EnergiEssence Oasis
HarmonicHaven Center
WholesomeWaves Wellness
HarmonyHeights Retreat
Healthy Living Wellness Center Names
VibrantLife Oasis
WellnessWave Retreat
WholesomeHarbor Hub
RadiantRoots Center
HolisticHaven Wellness
ThriveTrail Retreat
NourishNook Oasis
RenewedRevive Hub
BalancedBeing Center
EnergizeEssence Wellness
VitalityValley Retreat
HarmonyHealth Oasis
FlourishFusion Hub
RevitalizeRadiance Center
MindfulNutrition Wellness
WholeWell Retreat
UpliftUniverse Oasis
BlossomBody Hub
EquilibriumEssence Center
SereneVital Retreat
EmpowerEnergies Oasis
NatureNurture Wellness
ThriveTransform Hub
RadiantRhythms Center
HolisticHabitat Oasis
WellnessWay Retreat
WholesomeWander Hub
NourishNature Center
ReviveRoutines Oasis
VibrantVita Wellness
BalancedBloom Retreat
RenewedRealms Hub
FlourishFresco Oasis
MindfulMotives Wellness
RadiantRecharge Retreat
Holistic Wellness Center Name Ideas
RadiantHolistics Retreat
TranquilBalance Haven
MindfulHarmony Hub
EquilibriumEssence Oasis
SereneSpectrum Wellness
WholesomeWholeness Center
ZenithZest Retreat
VitalityVista Haven
SparkSoul Hub
EnergiEssential Oasis
LuminaLabyrinth Wellness
BlossomBeing Center
RenewedRoots Retreat
InnerAlchemy Haven
HarmonicHaven Hub
VibrantVoyage Oasis
EmpowerEnergize Wellness
NourishNature Retreat
UnityUniverse Center
RadiateWell Oasis
HolisticHorizon Hub
FlourishFusion Retreat
UpliftUnity Wellness
ReviveRadiance Center
MindfulMatrix Oasis
SpiritSoul Hub
EquilibriumEmerge Wellness
TranquilTransform Retreat
WellnessWhisper Oasis
SereneSynergy Hub
EnlightenEssence Wellness
BlissfulBalance Retreat
HarmonyHolistics Oasis
VitalVibes Hub
ThriveTranquility Wellness
Check out our article on holistic business name ideas for more suggestions.
Medical Wellness Center Name Ideas
WellMed Haven
RenewCare Wellness
VitalSigns Center
HealthHarbor Oasis
MediLife Retreat
HealHub Wellness
RejuvenateRx Center
MeditativeMed Oasis
HealthHorizons Hub
WellnessWard Retreat
ReviveRx Wellness
HolisticHealth Oasis
MedWell Mind Retreat
OptiCare Center
BodyBalance Oasis
RenewalReach Wellness
MeditaHeal Retreat
HealthVista Oasis
PinnaclePulse Hub
WellcareWaves Wellness
ReviveReach Center
HealingHorizons Oasis
MeditateWell Retreat
RenewMed Hub
OptimalWellness Oasis
WholeHealth Haven
MediMind Retreat
ReviveVitality Wellness
RadiantRecovery Center
HealHolistic Oasis
RenewedWellness Retreat
OptimaLife Hub
BodyBalance Oasis
HealthEssence Wellness
MindfulMed Retreat
Memorable Wellness Center Names
Radiant Remedy Retreat
Tranquil Traditions Haven
Mindful Momentum Hub
Equilibrium Essence Oasis
Serene Spectrum Center
Wholesome Whispers Wellness
Zenith Zest Retreat
Vitality Vortex Haven
Spark of Life Oasis
Energi Essence Hub
Lumina Labyrinth Wellness
Blossom Bound Center
Renewed Realms Retreat
Inner Echo Oasis
Harmonic Horizons Wellness
Vibrant Vibes Haven
Empower Eden Retreat
Nourish Nature Oasis
Unity Uplift Hub
Radiate Wellness Center
Holistic Haven Oasis
Flourish Fusion Wellness
Uplift Universe Retreat
Radiant Reverie Center
Mindful Matrix Oasis
Spirit Synergy Hub
Equilibrium Emerge Wellness
Blissful Balance Retreat
Harmony Heights Oasis
Vital Vibrance Wellness
Tranquil Transform Center
Wellness Whispers Oasis
Enlighten Essence Retreat
Thrive Tranquility Hub
Revive Radiance Wellness
Mindful Meditative Wellness Center Names
Tranquil Mindfulness Haven
Serene Sanctuary Retreat
Mindful Moments Oasis
Equilibrium Essence Center
Radiant Reflections Hub
Inner Peace Wellness
Zenith Zen Meditation
Blissful Breath Retreat
Stillness Serenity Oasis
Mindful Mosaic Center
Harmonic Hearts Haven
Meditative Meadow Retreat
Solace Streams Oasis
Tranquil Trails Wellness
Radiant Rhythms Hub
Presence Path Retreat
Mindful Motion Oasis
Inner Luminance Center
Zen Garden Wellness
Serene Solitude Retreat
Equilibrium Evoke Hub
Reflective Realm Oasis
Meditative Melodies Wellness
Tranquil Tranquility Center
Radiant Resonance Retreat
Mindful Mandala Oasis
Still Waters Wellness
Heartfelt Harmony Hub
Zenith Zephyr Retreat
Mindful Mirage Oasis
Renewed Radiance Wellness
Meditative Mingle Center
Serene Senses Retreat
Equilibrium Echo Oasis
Reflective Radiance Hub
Nature-Inspired Wellness Center Names
Tranquil Tree Haven
Serene Stream Retreat
Blossom Breeze Oasis
Equilibrium Earth Center
Radiant Rainforest Hub
Harmony Heights Wellness
Zenith Zen Garden
Whispering Woods Retreat
Meadow Mindfulness Oasis
Wildflower Wellness
Tranquil Tide Center
Serene Summit Retreat
Equilibrium Elements Oasis
Sparkling Springs Hub
Renewed Raindrop Wellness
Moonlit Meadow Retreat
Radiant Rivers Oasis
Coastal Harmony Center
Forest Flare Wellness
Zen Pond Retreat
Sunlit Serenity Oasis
Tranquil Timber Hub
Equilibrium Eden Wellness
Whispering Willow Retreat
Mountain Muse Oasis
Radiant Ravine Center
Meadow Mist Wellness
Serene Shoreline Retreat
Equilibrium Ecosphere Oasis
Dawn's Harmony Hub
Zenith Zephyr Wellness
Woodland Whispers Retreat
Blossom Brook Oasis
Equilibrium Ecology Center
Radiant Ridge Wellness
Nutrition, Diet, and Fitness Wellness Center Names
NutriFit Nexus
BalancedBite Wellness
VitalityVibe Center
NourishMotion Oasis
WholesomeWay Wellness
OptimalFuel Retreat
NutriRevive Oasis
ActiveLife Hub
NutriFlex Fitness
BalancedBurn Center
VitalVibes Oasis
NourishNook Retreat
FitFusion Hub
NutriElevate Oasis
WellnessWave Center
NutriNourish Retreat
ShapeShift Oasis
NutriMomentum Hub
FitnessFuel Oasis
WholesomeWorkout Center
NutriRevolution Retreat
WellFlex Oasis
ActiveNourish Hub
NutriEnergize Center
OptimalFitness Oasis
NutriBalance Retreat
ShapeSculpt Hub
NutriWell Wellness
FitFusion Oasis
NutriVitalize Center
NourishMotion Retreat
VitalityVista Hub
NutriCore Oasis
ActiveAdvantage Wellness
WholesomeWell Hub
Organic Wellness Center Name Ideas
Organic Oasis Haven
Pure Harmony Wellness
Earth's Essence Center
Green Glow Retreat
Natural Nurturing Oasis
EcoVitality Wellness
Wholesome Haven Center
GreenLeaf Oasis
Organic Origins Wellness
Earth's Elixir Retreat
Verdant Vibes Center
Pure Pathways Oasis
EcoHarmony Wellness
GreenLife Retreat
OrganicOptimum Oasis
Earth's Equilibrium Center
Botanic Balance Wellness
FreshStart Retreat
Green Haven Oasis
OrganicRadiance Wellness
Earth's Energy Center
Naturaleza Nook Retreat (Spanish for "Nature")
VerdureVitality Oasis
LeafyLifestyle Center
GreenGlow Wellness
OrganicOasis Retreat
Earth's Ethereal Haven
EcoEssence Oasis
PurePlant Wellness
FlourishFoliage Retreat
Verdant Vistas Center
OrganicZen Oasis
Earth's Embrace Wellness
Natural Nourish Retreat
GreenSoul Center
Pet Wellness Center Name Ideas
PawsitiveCare Oasis
WhiskerWell Hub
PetVitality Wellness
TailWag Retreat
FurryFriend Haven
PawPrint Wellness Center
HappyTails Oasis
WaggingWholeness Hub
PetEnergize Retreat
PlayfulPaws Wellness
PurrfectBalance Haven
PetZen Oasis
BarkBalance Retreat
JoyfulJourney Hub
FuzzyFocus Wellness
TailoredVitality Oasis
PetHarmony Center
Paws and Presence Retreat
WhiskerWaves Hub
FurFriendship Oasis
PetRadiance Wellness
WagWellness Haven
HappyHearts Retreat
PawsitivePulse Center
TailThrive Oasis
FurryFusion Wellness
PetalBalance Haven
PawPulse Retreat
JoyfulJoints Center
PurrfectHarmony Oasis
WaggingWellness Hub
Fuzz and Flourish Retreat
PetVibrance Center
PlayfulPaws Oasis
WhiskerWholeness Retreat
Check out our list of dog grooming business names for more suggestions.
Rejuvenating Wellness Center Names
ReviveRenew Oasis
RenewalRadiance Center
RejuvenateVista Hub
RefreshedRevival Wellness
RenewingRipples Retreat
RevitalRadiance Haven
RebirthReverie Oasis
RenewedRhythms Center
RefreshingResonance Retreat
RechargeRevive Wellness
RejuvenZen Haven
ReviveRadiance Oasis
RenewedRapture Center
RefreshedRefuge Retreat
ReconnectRenewal Wellness
ReplenishRadiance Oasis
ReviveRays Center
RenewingRhythms Retreat
RefreshingRise Wellness
RejuvenateRevolution Oasis
RevitalEmerge Center
RenewalRipple Retreat
RefreshedRevolution Wellness
ReplenishRays Haven
RebirthRhythms Oasis
ReviveReflections Center
RenewedRendezvous Retreat
RefreshingRadiance Wellness
RejuvenateRefuge Oasis
ReviveRipple Center
RenewalRevolution Retreat
RefreshedRhythm Haven
RechargeReflections Oasis
ReviveReverie Wellness
ReplenishResonance Retreat
Relaxing and Calming Wellness Center Names
SerenityScape Haven
TranquilTides Oasis
BlissfulBreeze Wellness
PeacefulPath Retreat
CalmHarmony Center
RelaxationRefuge Oasis
SootheSerenity Hub
GentleGlow Wellness
TranquilTrails Retreat
SereneSolace Haven
ZenithZen Oasis
HarmonyHaven Center
MindfulMeadows Retreat
QuietQuarters Wellness
BlissfulBreath Oasis
SereneSundown Haven
TranquilTimes Retreat
CalmCurrents Wellness
RestfulRipple Oasis
GentleGarden Haven
SerenityShores Retreat
PeacefulPathway Center
TranquilTwilight Oasis
BlissfulBeneath Wellness
QuietCove Retreat
CalmnessCanvas Center
SereneSunrise Oasis
GentleGrove Retreat
TranquilTones Wellness
HarmonyHaven Oasis
SootheSpectrum Retreat
RestfulRadiance Center
CalmCascade Oasis
SerenitySanctum Wellness
TranquilTranquility Retreat
Specialty Wellness Center Name Ideas
MindfulMoms Wellness
RadiantRecovery Oasis
TranquilTeens Retreat
EquilibriumElders Center
FitFertility Hub
BlissfulBirth Wellness
NourishNurtures Oasis
RenewedRehab Retreat
HarmonyHealing Center
ZenZone Wellness
SparklingSeniors Oasis
TranquilTots Retreat
VitalityVets Center
ReviveRehab Wellness
WholesomeWomen Oasis
BalancedBumps Retreat
SparkSports Center
RestfulRespite Wellness
TranquilTravelers Oasis
EquilibriumExecutives Retreat
MindfulMeals Center
RadiantRecovery Wellness
RenewedRetreat Oasis
FitFusion Families Hub
JoyfulJourney Wellness
SereneSeekers Center
PetalPediatric Oasis
ZenithZen Aging Retreat
NourishNutrition Center
RenewedRelief Wellness
BlissfulBeginnings Oasis
TranquilTransitions Retreat
RadiantRehabilitation Center
EquilibriumEquestrian Wellness
MindfulMovers Oasis
Traditional Wellness Center Names
Serene Traditions Oasis
Tranquil Heritage Wellness
Harmony Classics Center
Equilibrium Essence Retreat
Radiant Roots Haven
Wholesome Heirloom Oasis
Renewed Traditions Wellness
Balanced Legacy Retreat
Mindful Heritage Haven
Nourish Ancestral Oasis
Serenity Legacy Wellness
Equilibrium Ethos Retreat
Restorative Traditions Haven
Vibrant Vintage Wellness
Harmony Heirloom Center
Radiant Ritual Retreat
Tranquil Ancestors Oasis
Renewed Generations Wellness
Equilibrium Essence Haven
Time-Honored Haven Retreat
Serene Epoch Wellness
Wholesome Wisdom Oasis
Balanced Heritage Center
Mindful Generations Retreat
Radiant Reminiscence Wellness
Tranquil Treasures Oasis
Restored Rituals Center
Harmony Ancestry Wellness
Renewed Traditions Retreat
Equilibrium Ethereal Oasis
Nourish Legacy Wellness
Serene Epoch Retreat
Mindful Heirloom Haven
Vibrant Vestiges Wellness
Tranquil Traditions Oasis
Unique Wellness Center Name Ideas
Ethereal Essence Oasis
Luminary Wellness Loft
Equinox Empowerment Haven
Aurascape Retreat
SoulSpark Sanctuary
ZenFlux Wellness
Elysian Echo Oasis
Quantum Harmony Hub
Mindful Mirage Haven
Synergy Serenades Wellness
Enchanted Equilibrium Oasis
Nova Nourish Retreat
Seraphic Synchrony Haven
Kaleidoscope Wellness
Ethos Euphoria Oasis
Solstice Soul Center
Celestial Core Haven
Harmonic Horizons Retreat
Odyssey Om Oasis
Nebula Nexus Wellness
Meraki Mindset Haven
Empyrean Elixir Oasis
Reverie Radiance Retreat
Enigma Energize Center
Mythos Muse Wellness
Alchemy Aura Oasis
Esoteric Eden Haven
Quasar Quest Retreat
Rhapsody Resonance Wellness
Solace Sable Oasis
Zenith Zephyr Center
Ethereal Enclave Wellness
Mirage Mosaic Oasis
Infinity Illumination Retreat
Harmonic Hues Haven
Wellness Center Names Using Alliteration and Puns
Wholesome Harmony Haven
Blissful Balance Boutique
Radiant Revive Retreat
Zenith Zen Wellness Zone
Tranquil Transformations
Serene Soul Sanctuary
Mindful Meadows Manor
Equilibrium Euphoria
Sparkling Serenity Spa
Vibrant Vitality Venue
Refreshing Radiance Retreat
Blissful Balance Barn
NourishNook Nurturing
Renewed Radiant Revival
Tranquil Tranquility Treats
Serenity Springs Spa
Mindful Motion Manor
Equilibrium Eden Essence
Blissful Body Bliss
Wholesome Wellness Wharf
Radiant Renewal Retreat
Zenith Zen Garden Grotto
Tranquil Tides Tonic
Serene Solace Suite
Mindful Medicine Mansion
Equilibrium Energy Emporium
Radiant Reflections Retreat
Blissful Balance Barn
Zen Zest Zenith
Tranquil Tranquility Teahouse
Sparkling Serenity Spa
Vibrant Vitality Venue
Refreshing Radiance Retreat
Nourishing Nirvana Nook
Radiant Renewal Ranch
Women's Only Wellness Center Names
EmpowerHer Oasis
Radiant Women's Haven
SheShines Wellness
Blossom Retreats
Serene Femme Spa
FemmeVital Center
HarmonyHer Hub
GoddessGlow Oasis
Renewed Radiance Retreat
Blossom Bliss Haven
EmpowerEve Wellness
SheSerenity Center
Radiant Revival Retreat
BlossomBond Oasis
FeminineFlow Haven
NourishNurtures Oasis
BlissfulBalance Wellness
SheSoul Harmony Center
EmpowerEssence Retreat
Radiant Rejuvenation Oasis
FemmeFusion Haven
SereneShe Wellness
Renewed Radiant Retreat
SheSparks Oasis
FlourishFemme Center
Blossom Bloom Wellness
SheSerenity Haven
Radiant Renew Retreat
EmpowerElegance Oasis
SereneShe Sanctuary
FeminineFlourish Wellness
Renewed Radiance Retreat
BlossomBelle Oasis
EmpowerEssence Center
SheSerenity Spa
Zen-Inspired Wellness Center Name Ideas
Zenith Zen Oasis
Tranquil Zen Retreat
Harmony Haven Zen
ZenFlow Wellness
Serene Zenith Center
Equilibrium Essence Zen
Radiant Zen Retreat
Mindful Zen Oasis
Wholesome Zen Haven
ZenSerenity Wellness
Tranquil Zenith Hub
ZenMotion Oasis
Serene Spirit Zen
ZenVitality Center
Blissful Zen Retreat
Inner Zen Oasis
Radiant Rebirth Zen
ZenEuphoria Haven
Equilibrium Zenith Wellness
Zen Reflection Retreat
Tranquil Tranquility Zen
Mindful Zen Oasis
Serene Sanctuary Zen
ZenRevive Wellness
Radiant Rhythm Retreat
Blissful Balance Zen
Zenith Zest Haven
Inner Serenity Zen
Equilibrium Essence Retreat
ZenWave Oasis
Tranquil Zenith Wellness
Serene Solitude Zen
Radiant Recharge Retreat
Wholesome Zen Oasis
ZenSoul Sanctuary
Check out our list of spa name ideas for more suggestions.
Take a look at our list of wellness center slogan ideas for help with the next step of your branding for your facility.
Do's and Don'ts
Choosing the perfect name for your wellness center is an exciting step, and getting it right can set the tone for your entire venture. Here are some key do's and don'ts to keep in mind:
Do:
Reflect Your Vision: Your wellness center's name should align with your core values and the experience you aim to provide. Make sure it conveys the essence of what makes your center unique.
Be Memorable: A name that's easy to remember will help potential clients recall and recommend your center. Simplicity and clarity are your allies.
Consider Your Audience: Think about the people you're targeting. Are they seeking relaxation, fitness, specialized care? Your name should resonate with their needs and aspirations.
Check Availability with Namecheap: Before you fall in love with a name, ensure the domain name, social media handles, and trademark are available. Consistency across platforms is crucial.
Be Descriptive: Incorporate words that reflect the nature of your wellness offerings. Use terms like "balance," "harmony," "serenity," or specific terms related to your specialty.
Incorporate Positive Feelings: Aim for a name that evokes positive emotions and associations. Wellness centers are about well-being, so your name should make people feel good.
Use Alliteration and Wordplay: Using clever word combinations or alliteration can make your name catchy and memorable.
Test the Name: Share your potential names with friends, family, or even your target audience to gauge their reactions and gather feedback.
Think About the Future: Consider how your wellness center might evolve over time. Your name should be flexible enough to accommodate growth and changes.
Stay Unique: Conduct a search to ensure your chosen name isn't already in use by other wellness centers. You want to stand out, not cause confusion.
Don't:
Don't Limit Yourself: Avoid names that are too narrow or specific if you plan to diversify your offerings in the future. Flexibility is key.
Don't Overcomplicate: While creativity is great, don't choose a name that's too complex or difficult to spell. Clarity is essential for people to find you online.
Don't Use Generic Terms: Try to avoid generic terms that every wellness center might use. Stand out with a name that's distinctively yours.
Don't Be Too Trendy: While incorporating trends might be tempting, remember that trends change quickly. Your name should have lasting power.
Don't Choose a Lengthy Name: Long names can be hard to remember and challenging to fit on signs, websites, and social media handles.
Don't Ignore Pronunciation: If your name is frequently mispronounced or misunderstood, it might hinder word-of-mouth recommendations.
Don't Rush: Take your time to brainstorm and evaluate options. Choosing a name is an important decision, so don't rush into it.
Don't Neglect Legal Considerations: Ensure that your chosen name doesn't infringe on trademarks or copyrights. Legal issues can be costly and time-consuming.
Don't Forget Localization: If you're considering expanding globally, be aware of how your name might translate in other languages and cultures.
Don't Settle: If you're not completely sold on a name, keep searching. The right name should resonate with you and your center's vision.
Final Thoughts
Remember, your wellness center's name is your first impression on potential clients. Take the time to find a name that encapsulates your values, resonates with your audience, and reflects your commitment to their well-being. Best of luck on your exciting journey!
Want to learn step-by-step how I built my Niche Site Empire up to a full-time income?
Yes! I Love to Learn
Learn How I Built My Niche Site Empire to a Full-time Income
How to Pick the Right Keywords at the START, and avoid the losers
How to Scale and Outsource 90% of the Work, Allowing Your Empire to GROW Without You
How to Build a Site That Gets REAL TRAFFIC FROM GOOGLE (every. single. day.)
Subscribe to the Niche Pursuits Newsletter delivered with value 3X per week