Web Copy Masterclass Review: 7 Secrets From the Course Revealed!
When you buy something through one of the links on our site, we may earn an affiliate commission.
Want to get more clicks, engagement, and conversions from your web content? Then read my Web Copy Masterclass review!
I've been a content writer and editor for some years now, and this is the only copywriting course I truly recommend to SEOs and affiliate website owners (not to mention fellow writers!).
Web Copy Masterclass (WCM) is packed with ACTIONABLE STEPS you can take to get REAL RESULTS.
You'll get a thorough understanding of the course content in this review, and I'll even share seven secret tips from WCM to get you started (don't tell Kevin!).
In this Web Copy Masterclass review, I'll cover the following:
What's Included in WCM
Pricing
Pros & Cons
7 Secrets From the Course
WCM Alternatives
Want to know the secrets to having more money in your pocket from your web content? Get the WCM course now!
Web Copy Masterclass Review
Content Quality

Ease of Use

Value for Money
Summary
The Web Copy Masterclass course teaches you how to get more clicks, engagement, and conversions from your web content based on proven techniques. The course material consists of 50+ video lessons and swipe files. The videos are short, well-organized, and easy to follow. This course is well worth the price! Get started with Web Copy Masterclass today!
Pros
In-depth with examples
Proven techniques
Easy to understand and use
Suits affiliate marketing
Covers improving "dead" content
Good price
Cons
No mention of AI
No mention of SEO tools
No examples of "how-to," technical, or informational posts
Web Copy Masterclass: What is It?
WCM is the first copywriting course created specifically for SEOs, affiliates, and agencies.
It's based on Kevin Meng's copy system that engages readers to get outstanding results. And it's backed up with REAL DATA.
In this course, Kevin discusses the basic principles behind writing highly engaging website copy that converts buy-ready visitors to money.
He then steps through each part of the writing process and gives you all the DOs and DON'Ts.
If you have all the best tools for writers and have taken SEO as far as you can and you are still not getting enough conversions, then this website copywriting course is for you!
Who is Kevin Meng?
Kevin Meng started writing web content in 2014. He has written over three thousand articles for affiliate websites since then. And his results are amazing!
In 2016 Kevin moved to Chiang Mai, Thailand, and got involved with the local SEO community and digital marketers. This is when Kevin really started to make a name for himself.
The idea for WCM was born at a Chiang Mai SEO conference when people started approaching him to write for them.
Kevin says:
"Writing great content is my passion. It's the lifeblood of every website. It's your brand voice, your cash cow, your vehicle for better rankings, clicks, and commissions."
Read his success story in Kevin Meng - Web Copy Masterclass or listen to a recent podcast: How To Create High-Converting Affiliate Content That Also Ranks In Google With Kevin Meng.
Web Copy Masterclass Review: What You Get
The course consists of around 50 short videos, each with a core message, advice, tips, and several examples.
And as if the course is not enough, you get a nice surprise at the end:
A bonus section dedicated to affiliate copywriting,
A video on how to use storytelling to increase reader involvement, and
Six swipe files to get you going.
Now we'll look at the course content in more detail.
Module One - The Basics
This module teaches you how to increase dwell time, lower bounce rate, and increase sales. Plus get more readers to return to your website.
It covers the basic principles of creating captivating web copy, namely:
Giving your readers VALUE
Optimizing content for readability
Using a fun and engaging tone
Part 1: Value
In this lesson, you will discover two important secrets: what the reader really wants and how to give it to them.
In short, it explains how to provide VALUE to the reader.
Just listing the features of a product is never enough. You have to go a step further: talk about the benefits of the features and provide details.
At the same time, your content must be appealing enough to keep the reader interested. Speak to the reader like you would to a friend.
You will learn how to:
Include benefits
Add details
Eliminate fluff
Solve problems
Answer questions
Entertain
Provide practical, actionable advice
All this will make your content more valuable, improve SEO, and give the reader a reason to take action.
Part 2: Formatting
Let's try something - stay with me!
Formatting that is optimized for readability reduces bounce rate, increases reader involvement, and leads to more conversions. Readers don't read every sentence - they scan content. Walls of text are not scannable, so what do readers do? They bounce. Format your content so it's easier for readers to engage and extract value. This will also help you get your point across. This section covers how to format text for scannability, improved readability, reduced information overload, increased engagement, and more conversions.
Not so easy to read, huh? How about this:
Formatting that is optimized for readability reduces bounce rate, increases reader involvement, and leads to more conversions.
Readers don't read every sentence - they scan content.
Walls of text are not scannable, so what do readers do?
They bounce.
Format your content so it's easier for readers to engage and extract value. It will help you get your point across.
This section covers how to format text for:
Scannability
Improved readability
Reduced information overload
Increased engagement
More conversions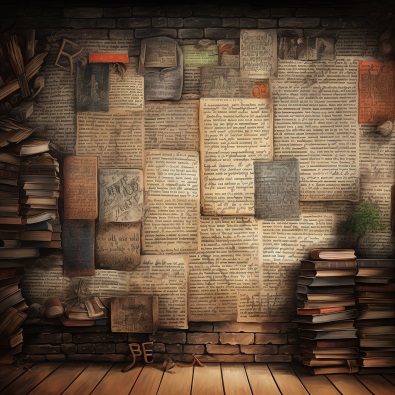 Break down the wall of text!
Part 3: Tone
Your TONE reflects your attitude toward the reader and the subject matter. Readers are directly affected by the tone of your article - just as they would be in any conversation!
Why does tone matter so much? Different situations and subjects call for different tones.
Your tone has to be appropriate - you wouldn't expect a mother comforting a child to sound like a politician, now would you?
By using the correct tone, you can:
Improve engagement
Make your content more readable
Be believable
Write more naturally
You will learn about using the appropriate register (register is the type of language you're using) for your article. And you'll learn how to write in a more conversational style.
Your tone should match that of an authority on the topic you're writing about. That way, readers will know that you know what you are talking about!
Module Two - Research
Re-writing the top articles on the SERP in your own words is just not good enough. You have to bring something new and valuable to the reader.
Research is the easiest way to get a competitive advantage.
You have to dig deep into the web so that you can:
Sound like a real expert
Use the right jargon
Find problems readers are facing and address them
Improve on competitors' articles
Find out what readers actually care about
Get inspiration
Discover new opportunities to add value
In this module, you'll learn how to write the most valuable article, get the most from the SERP, and find out where to get the best information off-SERP.
You will also learn how to prepare an outline as you do your research.
Once you've done proper research, writing will be a breeze!
Module Three - Writing
This module will teach you how to write an article that hooks the reader and converts.
Powerful, targeted copywriting increases sales, SERP ranking, traffic, time on page - in fact, EVERYTHING!
You'll also learn how to revive a "dead" article by:
Rewriting the intro
Turning wordy content into short sentences
Turning fluff into powerful, persuasive copy
Adding some "fun spices" to keep the reader hooked
Part 1: Intros
Ah, the intro! It's like the charming pick-up line of your writing - the moment when you sweep your reader off their feet and make them go, "Ooh, tell me more!".
Your intro is THE MOST IMPORTANT part of your article! It determines whether the reader stays or bounces.
.And you have just a few seconds to convince them to stay!
Why have an intro?
It is for communicating your value and convincing the reader to:
Read on
Buy what you are selling
Take the action you want them to take
This part of the course covers the following:
Why your intro is the most important part of your article
How to write an intro that hooks, compels, and sells
How to use emotions to hook your reader
Examples of high-converting intros to copy
An intro formula you can use
Your reader has not bought your article, and it's not prescribed reading for a course – there is no reason they should stay unless you convince them to do so!
Part 2: Concise Writing
Now for the really good part: How to write CONCISE, POWERFUL copy. (This section is absolutely packed with useful information, so take your time with this one!)
And why is this important? Your content will be much more readable and powerful.
Readability increases time on the page, helps you exceed comparative bounce rate benchmarks, increases sales, and promotes social sharing.
Here Kevin shares:
The easiest way to write easy-to-read content
How to write with vigor to increase engagement and get the reader to take an action
Ten tips for powerful writing
In Kevin's words:
If you apply what you learn in this lesson, you will provide greater value to the reader and simplify decision-making.
Part 3: SEO Title
Here you will learn why the SEO Title matters a LOT MORE than you may think!
So why optimize it?
This title is displayed in the SERP
A better title attracts clicks
Make it stick out from others on the SERP
To attract the right readers
To let the reader know what to expect
It lets Google know what the article is about
These headline examples come from DreamGrow.com.
Optimized SEO titles improve rankings, CTR and prompt the reader to take action.
This is what you will learn:
How to optimize for SEO
How to optimize for conversions
Writing the perfect title in minutes
The best technique for hooking the reader's eyes
Module Four - Course Wrap Up
WCM is a step-by-step copy system that engages and converts.
It is full of valuable techniques and tips that one should really practice as you learn to get the full benefit.
Bonus Module - Affiliate Copywriting Masterclass
This bonus module teaches you how to turn boring content into high-converting marketing copy and boost sales instantly.
Good on-page SEO doesn't guarantee more purchases - you must have good sales copy as well!
But what is good copy?
It entices the reader to buy.
This module will show you how to:
Write benefits-focused copy
Go a level deeper to find the REAL BENEFITS
Trigger PURCHASING EMOTIONS instead of boring your reader
POSITION your products and CONVINCE readers they shouldn't buy something else
Use the copywriting techniques Apple uses
HOOK readers and BOOST sales on any affiliate product
This example comes from Enchanting Marketing.
More Bonus Stuff
As if all of this is not enough, you get a few more bonuses with WCM:
Bonus video: Tell a story to increase conversions
And…
Swipe files and checklists
10 Example Articles
A Quick Guide to Speed Rewriting
Awesome Intros to Copy
Product Copy Swipe
SEO Title Swipe File
The Ultimate Perfect Article Checklist
Web Copy Masterclass: Who Is It For?
While preparing the Web Copy Masterclass review, I discovered that WCM was created for the SEO industry and content agency owners.
But it is really for everybody who writes or is responsible for web content.
It is particularly good for product reviews and roundups on affiliate marketing sites, although the principles that Kevin teaches can be applied to any type of web content.
In short, if you want a blueprint to make more money from your website with content that converts, then WCM is for you!
What Does Web Copy Masterclass Cost?
You get the Web Copy Masterclass, the Affiliate Copywriting Masterclass, the bonus video, and all the swipe files and checklists for a very reasonable $397 (or 3X $147).
Note: There is no money-back guarantee.
Web Copy Masterclass Review: Pros & Cons
WCM is a great masterclass course - no question about that! But I do feel that there are a few gaps…
In-depth with lots of examples

Bite-sized videos make it easy to understand and implement

Proven techniques and tactics

Well-suited to affiliate marketing websites

Covers improving dead content 

Very reasonably priced
No mention of AI-generated content

No mention of on-page SEO tools like Surfer SEO

No examples of "how-to," technical, or informational posts
7 Secrets From the Course
Here are seven of my favorite tips from WCM - just to give you a taste of what to expect.
Don't miss the mark with your intro by telling readers what they already know! You only have ONE CHANCE to hook them.
Break up long sections with a question in bold – it acts like a header but is more attractive. And it improves readability and impact too.
Web content should not sound like one of Sir David Attenborough's nature documentaries! Write as you speak naturally.
Research with the mindset that you want to find the most valuable information for your reader. Solve as many problems for your reader as possible.
Say DIRECTLY what you mean in as FEW WORDS AS POSSIBLE. Use SIMPLE WORDS in SHORT, SIMPLE SENTENCES.
Start sentences with the subject (or a verb).
Never start a sentence with a long dependent clause - it's the hallmark of a rookie writer! Dependent clauses are incomplete thoughts that cannot stand on their own (for example, Having a huge vegetable garden of his own, David was able to give us advice.)
Two Alternatives to Web Copy Masterclass
For this Web Copy Masterclass review, I looked at many, many courses. Most of the copywriting courses are geared toward traditional sales pages.
These two are not conversion machines, but they do offer practical advice for web content writers.
Ninja Writing: The Four Levels of Writing Mastery by Udemy
This detailed course is not specifically for web copy. But it does promise to dramatically improve your writing skills in terms of blogs and content marketing.
Ninja Writing has a rating of 4.6 out of 5 (16,244 ratings) and has been completed by 111,733 students.
What you will learn:
The writing secrets of editors on top newspapers and websites.
To use the power of narrative, paragraphs, sentences, and words.
How to become a masterful writer in just days or weeks.
To make your text stand out from that of your competitors.
How to make a blog post, book, and any business writing sparkle.
To easily create spellbinding writing.
The tricks of the trade from an experienced ex-Wall Street Journal editor.
You will receive a Ninja Writing Certificate of Completion after finishing the course.
This course costs $109.99.
Content Writing Certificate Program from Cornell University
This training consists of five modules that you can take individually, or as part of the overall online course. The focus is on strengthening your skills as a content writer or copywriter.
Here is what it covers.
Writing Concise Copy
Learn to write concisely and effectively in a professional setting. Gain insights on crafting issue and topic summaries, policy briefs, and memos.
Develop the ability to simplify complex content for non-expert audiences while using an appropriate writing format, style, and tone.
Writing Persuasive Copy
Discover the power of persuasive writing in this course.
Learn a three-step process to create compelling, fact-supported analyses, arguments, and recommendations.
Practice crafting clear and concise copy that encourages your audience to engage with and act upon your ideas and suggestions.
Writing Web Copy
Master the art of writing effective web copy.
This course will equip you with the skills to create effective copy that maximizes understanding, engagement, and impact. It will enable you to define your audience, use precise language, and capture and maintain their attention in a meaningful way.
Writing Online Media Copy
Learn the critical skill of crafting media stories. From public relations and marketing to blogs and informative stories, this adaptable form of writing is the backbone of press releases, event announcements, articles, and more.
Discover best practices for effective writing, including creating attention-grabbing headlines and openers, using narrative techniques to engage your readers, and refining your overall writing style.
Writing Social Media Copy
Master the art of creating engaging social media content with this course. Learn fundamental best practices and avoid common mistakes to enhance your communication strategy.
Drive traffic, increase sharing, and resonate with your target audience.
The whole Content Writing Certificate program costs $3,750 or $800/mo for five months. Individual modules cost $999 each.
Web Copy Masterclass Review: Conclusion
Search online, and you'll find hundreds of courses that teach copywriting, affiliate marketing, and blogging. No doubt some of these are good at what they do.
But finding a course that teaches you EXACTLY how to create web copy that hooks, engages, and converts - now that is rare! In my opinion, WCM does just that.
Going through the course is just the first step - like a marriage. After that, you have to continue to work on the relationship.
It takes practice… (subtle hint to my editor!).
WCM is not only good value for money - it's essential for getting the best results from your content!
Want to learn step-by-step how I built my Niche Site Empire up to a full-time income?
Yes! I Love to Learn
Learn How I Built My Niche Site Empire to a Full-time Income
How to Pick the Right Keywords at the START, and avoid the losers
How to Scale and Outsource 90% of the Work, Allowing Your Empire to GROW Without You
How to Build a Site That Gets REAL TRAFFIC FROM GOOGLE (every. single. day.)
Subscribe to the Niche Pursuits Newsletter delivered with value 3X per week