31 Best Things to Sell at School to Profit While You Learn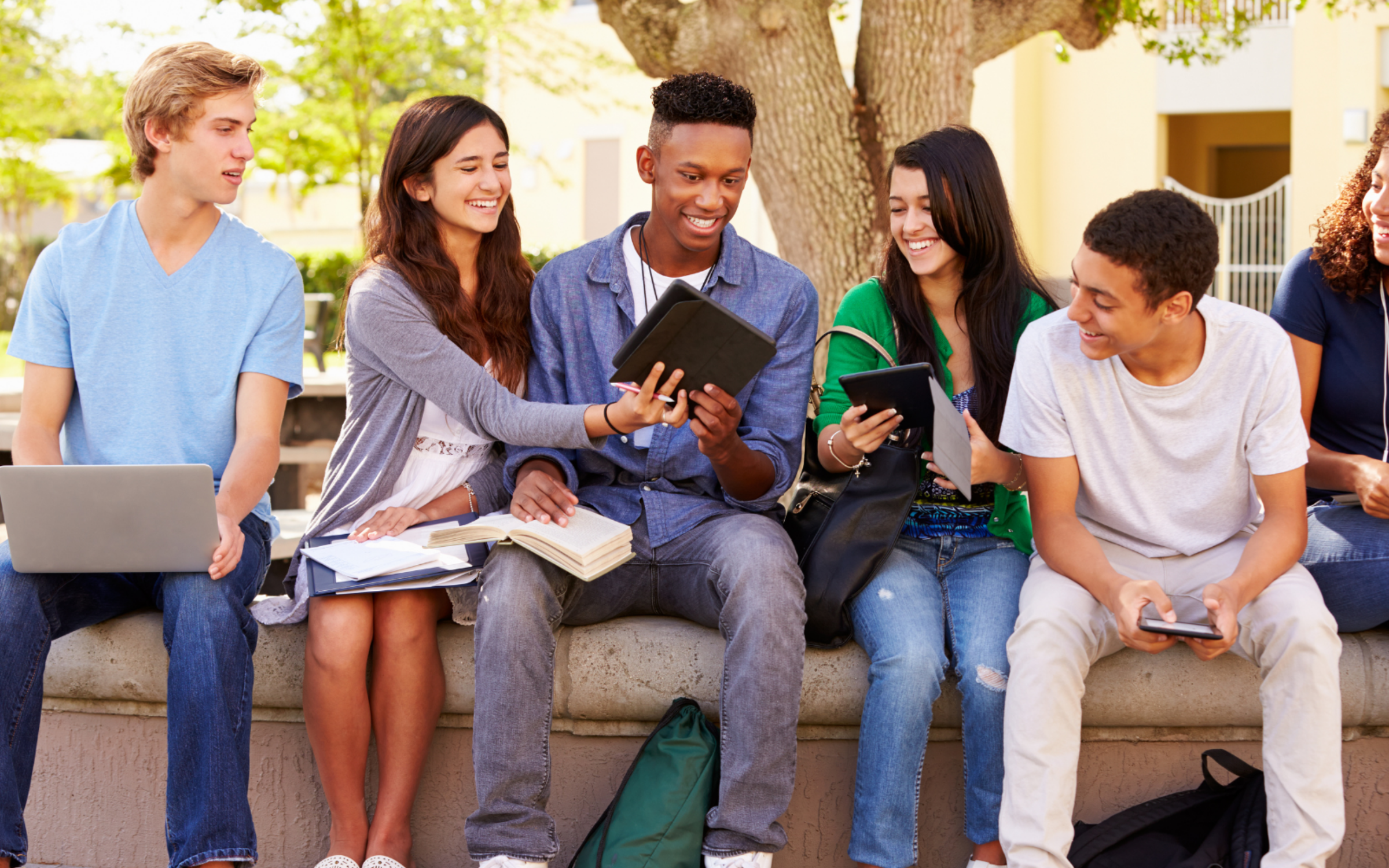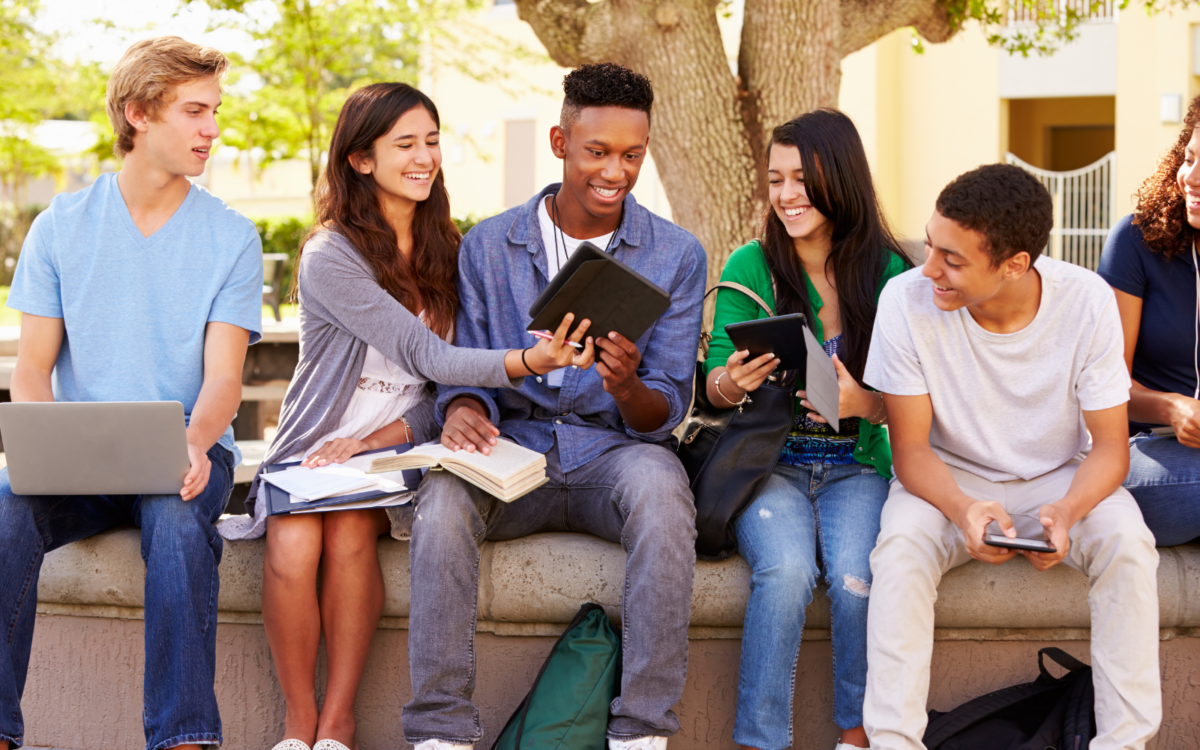 When you buy something through one of the links on our site, we may earn an affiliate commission.
What if there was a way that you could earn money while still being in school without ever having to leave the building? There are tons of things to sell at school that can help you turn a profit without breaking from your studies.
Get that entrepreneurial spirit with some of these top items that you can sell, from school supplies to tech.
Let's dive right in!
Things to Sell at School: Food Items
Perhaps the most obvious item to sell at school is snacks. Everyone needs to eat in order to avoid the phenomenon of being "hangry," but not everyone enjoys the processed food the cafeteria serves.
Here are some of the best things to sell at school when it comes to food.
1. Gum, Candy, and Chocolate Bars
Most people have a few dollars on them and are willing to spend it on low-ticket items. A little bit of sugar goes a long way, so consider selling candy and chocolate bars.
These can be purchased by the box for a bigger discount over buying them single-serve from the cash register at a big box store.
Of course, gum is also a great small item you can sell if it's allowed on school grounds. Don't try to sell gum if teachers or principals don't permit it as this can land you in hot water.
Always pay attention to the rules, even if they do put a crimp in your selling style.
2. Cup Noodles
Do students have access to a microwave or hot water? Cup noodles are a great option for selling to middle school, high school, and even college students.
They're inexpensive for you to purchase when buying in bulk, and you can turn a great profit on these cup noodles without breaking the bank for your customers.
3. Energy Drinks
Everyone needs a little caffeine boost from time to time. In fact, research shows that somewhere between 34 and 58 percent of college students consume energy drinks.
Energy drinks are a great business idea to earn some extra money if you can sell them at a reasonable price. This means that you'll have to do some price shopping to ensure you can get these at a lower price and make a profit by marking them up.
4. Soft Drinks
Energy drinks aren't the only items you can start selling that most students will purchase. Soft drinks of all kinds are a great idea because they tend to be less expensive than energy drinks.
Keep in mind that you may have to compete with vending machines for soft drink sales, so make sure you can price them competitively.
5. Baked Goods
Students who are handy in the kitchen might want to start selling stuff they baked themselves, like cookies, brownies, cupcakes, and more.
Most students are willing to pay a little more for food that doesn't come straight from a prepackaged vending machine.
School Supplies
Of course, the most obvious thing to sell at school is actual school supplies. Here are a few items that everyone needs from middle school through college.
6. Pens and Pencils
Ever get to class and realize you have nothing to take notes with? Losing your pens and pencils is so common that many schools have a store that sells these items, but you can capitalize on it, too.
Sell great quality pens and pencils that people will want to buy. You can buy them in bulk packs and sell them individually for the cheapest price.
7. Notebooks & Notebook Paper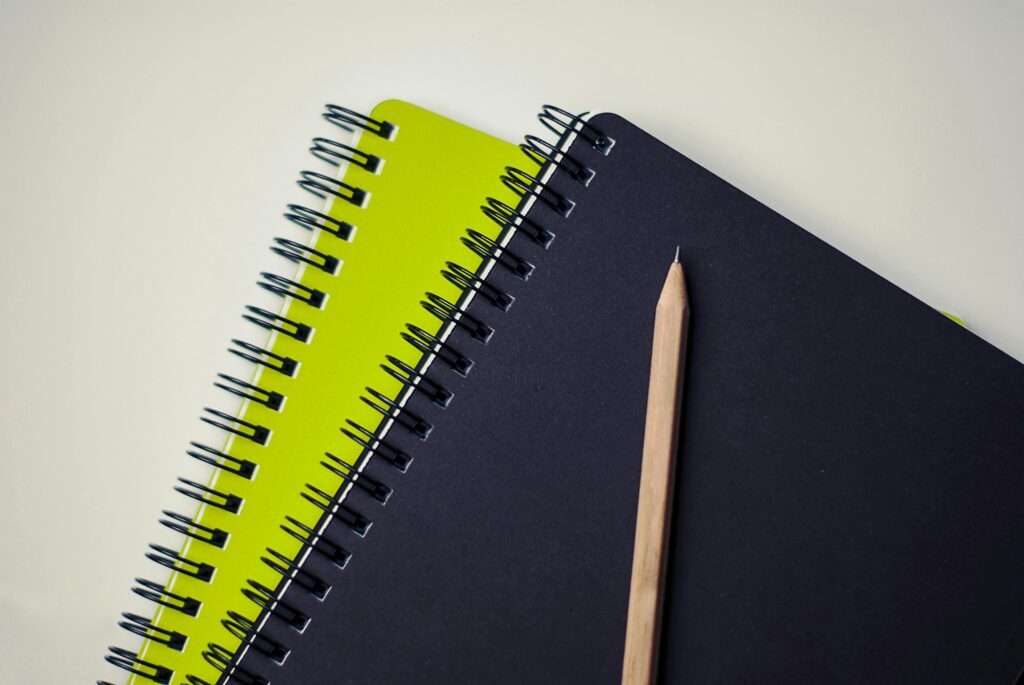 Notebooks and notebook paper are more essential items you can sell at school. Especially toward the end of the semester when most notebooks are getting a bit full, this is a great time to sell a variety of notebooks, from classy journals to college-ruled spiral-bound notebooks.
8. New Binders and Folders
Binders and folders always have significant wear and tear. Sell new ones to your classmates for extra money. These can be purchased at the local dollar store, allowing you to make money on a markup. Plus, they have a long shelf life even if they don't sell quickly.
9. Items with School Logo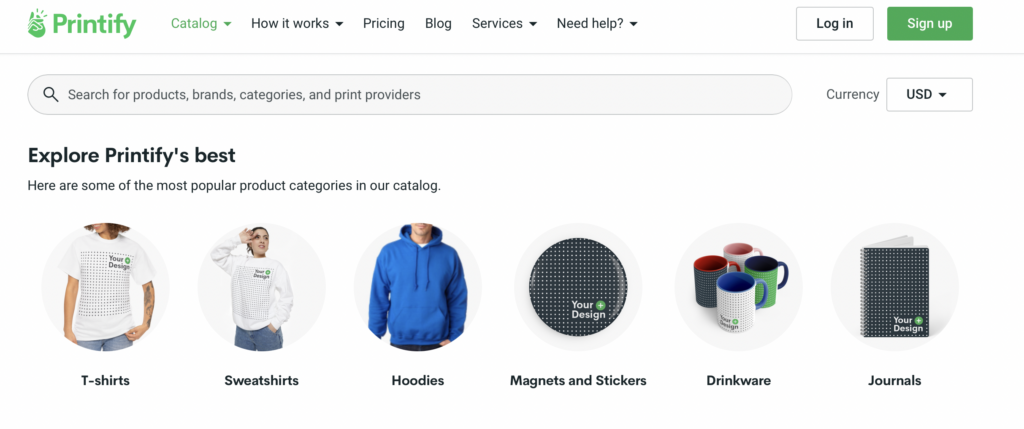 With so many print-on-demand companies out there today, you can make good money by finding things to sell with your school logo on them.
Consider adding a logo to pens, notebooks, folders, and more for those who have a little more school spirit.
10. Mini Staplers
Many teachers don't allow school students to use their staplers, so consider selling mini versions people can use in a pinch before they have to turn in those papers. Keep in mind that you may also want to sell stapler refills.
11. Highlighters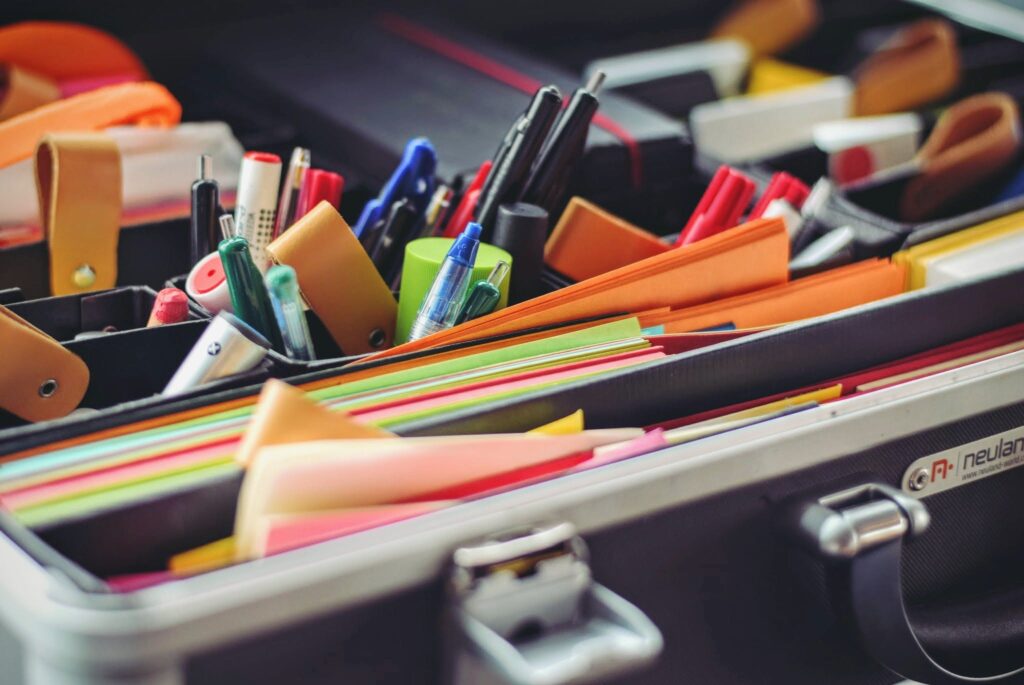 Much like pens and pencils, you could start making money by selling individual highlighters. Carry an assortment of colors so that students can choose the ones they most want.
12. Post-It Notes
Help people to take notes and organize their life with Post-It notes. You can buy the name-brand ones for extra sticking power or search for generic ones on Amazon.
If you want to sell things, the best thing you can do is buy high-quality items at a lower price, so consider generics.
Personal Items
Eventually, someone will forget their must-have personal items at home when they need them most. If you need things to sell at school, carrying a small store of personal care items can be a great choice.
13. Body Spray or Inexpensive Perfume
Everyone loves to smell nice, so consider investing in both body spray and inexpensive perfumes. If you watch the sales cycle on some of these items, you can pick them up at a great discount and sell them for the full retail value.
14. Toiletry Items
If you want to make some extra cash, one business idea is to find things to sell that everyone always needs. Toiletry items are must-haves regardless of age or gender.
Think about things like toothpaste, toothbrushes, dental floss, and deodorant.
15. Hair Ties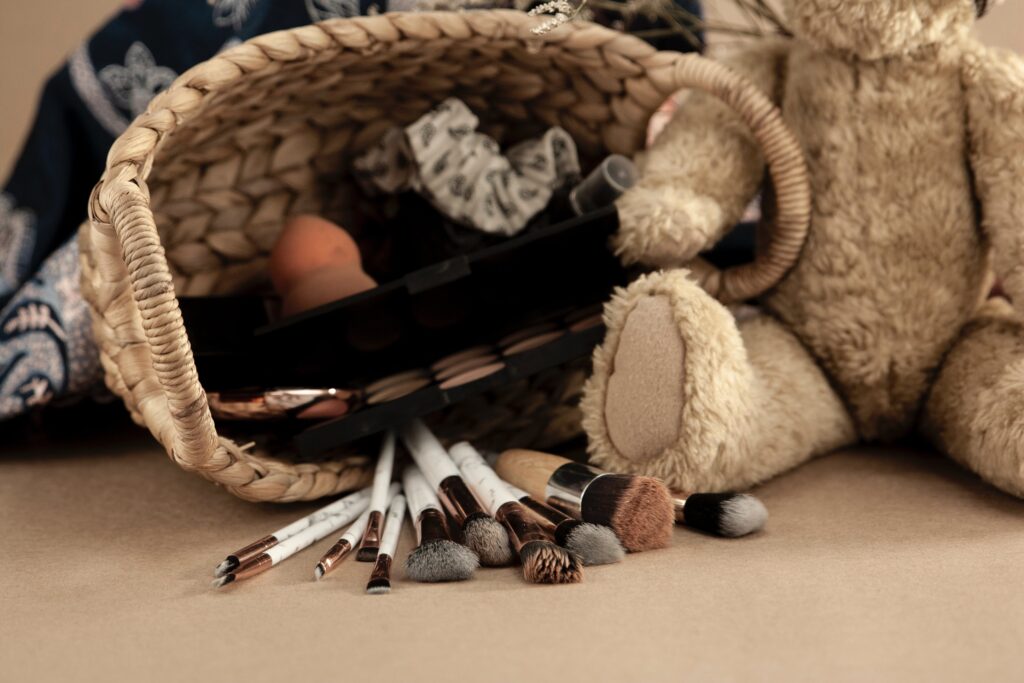 Anyone with long hair sometimes gets fed up with it falling in their eyes all day long. Sell individual hair ties or fancier scrunchies to make good money. Bobby pins are also great things to sell at school.
16. First Aid Items
While you can certainly get first aid items from the school nurse, they might not be as nice as what you can get from the store. Sell colorful band-aids and other first-aid items that can make a statement.
17. Feminine Hygiene Products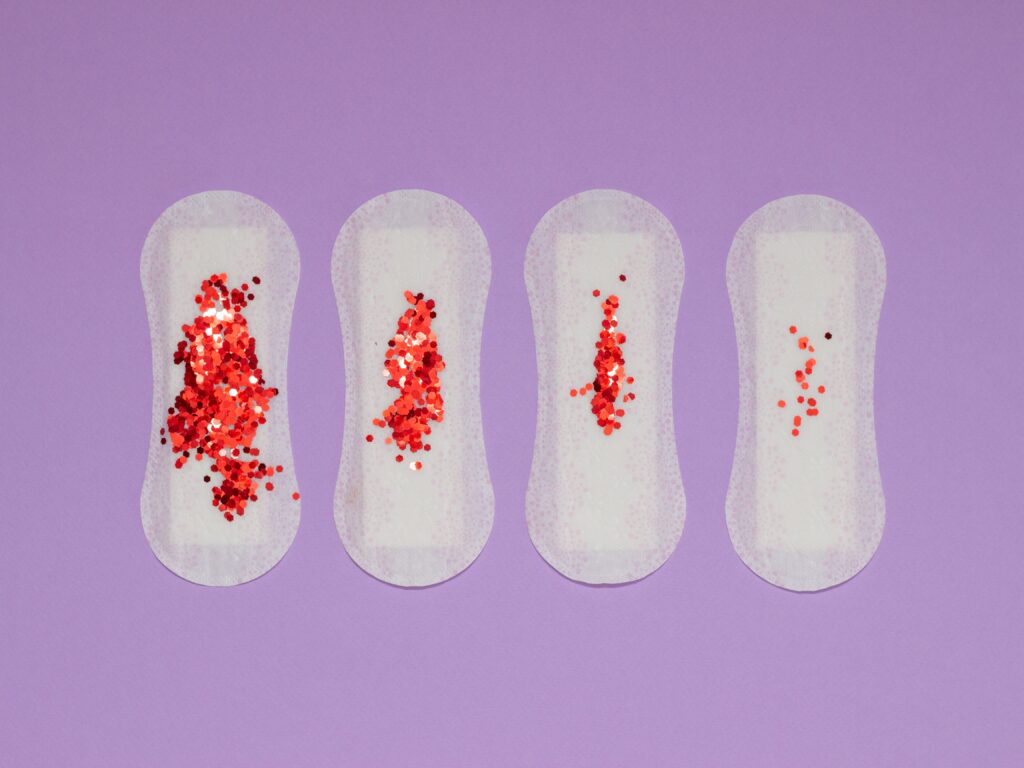 This requires you to be a little more delicate and sensitive, but selling things related to feminine hygiene, like pads or tampons, can be a great moneymaker. There comes a time in every young woman's life when she is unprepared, and you can make some extra cash on this.
18. Makeup
Lipstick, lip gloss, foundation, mascara -- there are tons of options for makeup you can sell at school to make money.
The only problem is that it will be difficult to choose the shades and colors that will appeal to the most people. You may have to buy several to satisfy your customers.
Earn Extra Cash for Schoolwork
If you're at the top of your class, you might be able to sell things related to your expertise. Here are a few ideas.
19. Study Guides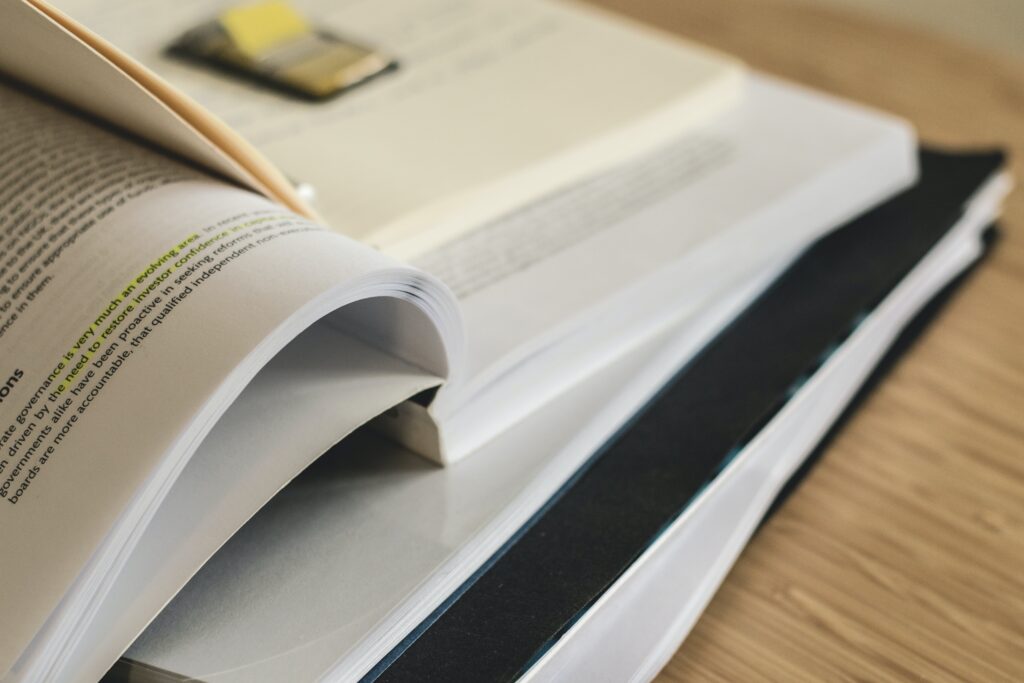 For classes that you've already taken and aced, you can help upcoming students get great grades on exams. Create study guides based on the lesson materials, including interactive guides with an answer key.
20. Detailed Class Notes
Type up your notes or photocopy them and sell them at school to make money. This allows other students to catch up on homework during lectures or to supplement a poor note-taking habit.
21. Mock Exams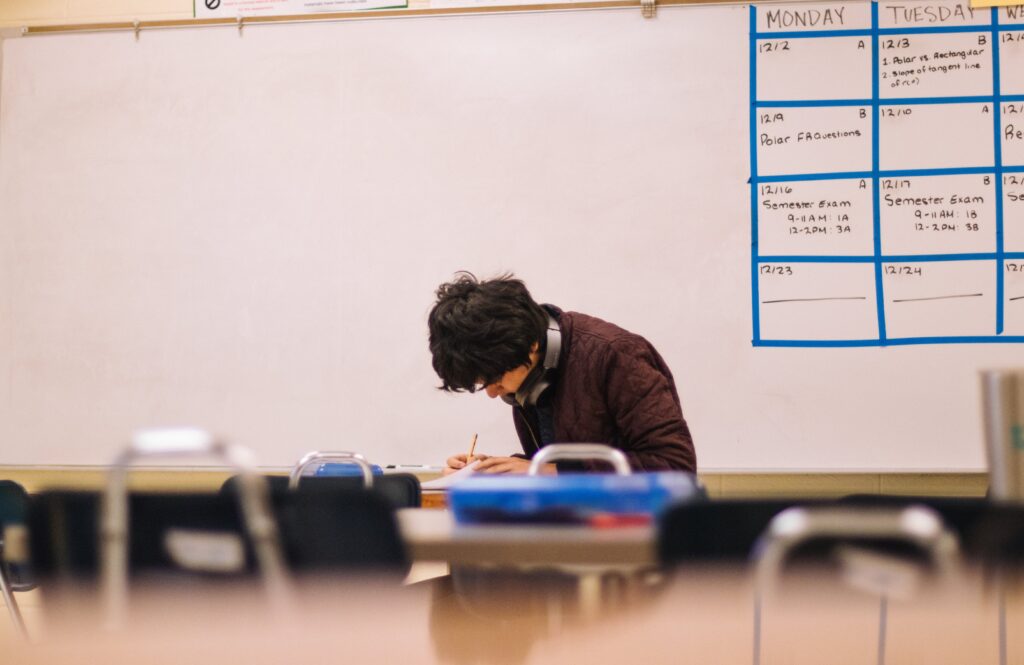 This is something you could even work with your teachers to create. Post on your school notice board that you are having mock exams that will give them a test run of what the real deal will be like.
You can even grade and score them for a fee.
22. Homework Service
You already have to do the homework. Why not help someone else out with their own? A homework service could look like tutoring on difficult questions or giving someone an answer key with step-by-step instructions on the core questions and problems it contains.
Sell Tech Items at School to Make Money
When it comes to things to sell at school, tech is a huge avenue to explore if you want to make money.
23. Phone Chargers with a Large Power Bank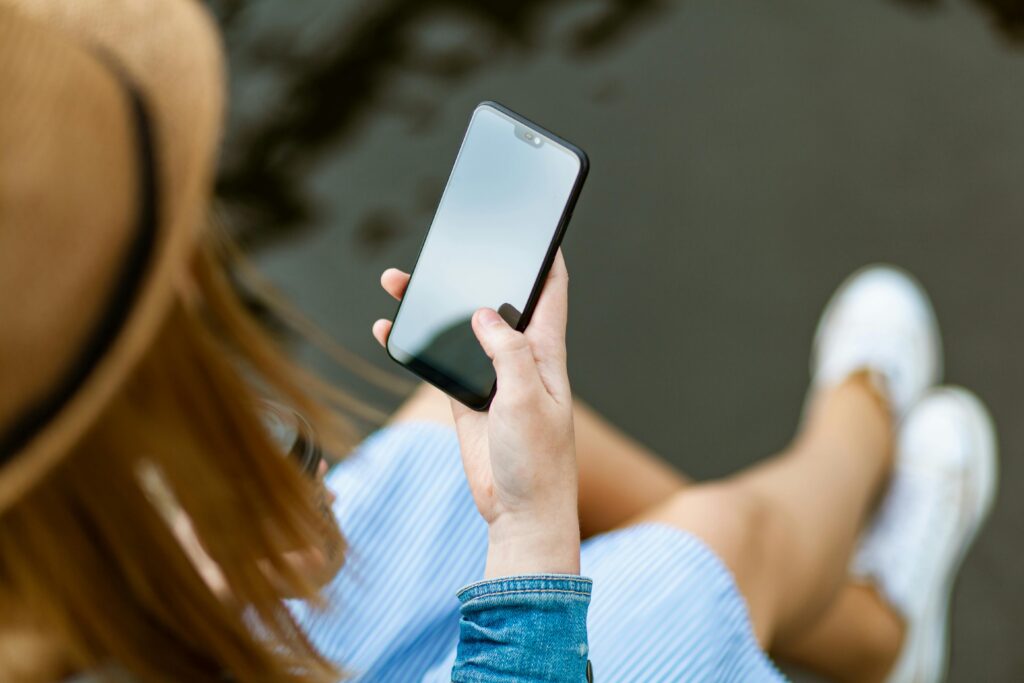 Everyone carries mobile phones with them these days, and the power is bound to run out sometime. Sell phone chargers that they can use with wall outlets or offer them a charge from a large power bank.
You could start a robust small business that makes money fast by keeping up with tech needs.
24. Old Video Games and DVDs
Maybe you have a lot of video games and DVDs at home, or you spend a lot of time shopping for used copies at bookstores, movie stores, and thrift stores.
Many students will love these retro throwbacks to a time when discs were required -- and they may be willing to pay far above what you did!
25. Phone Cases with Original Artwork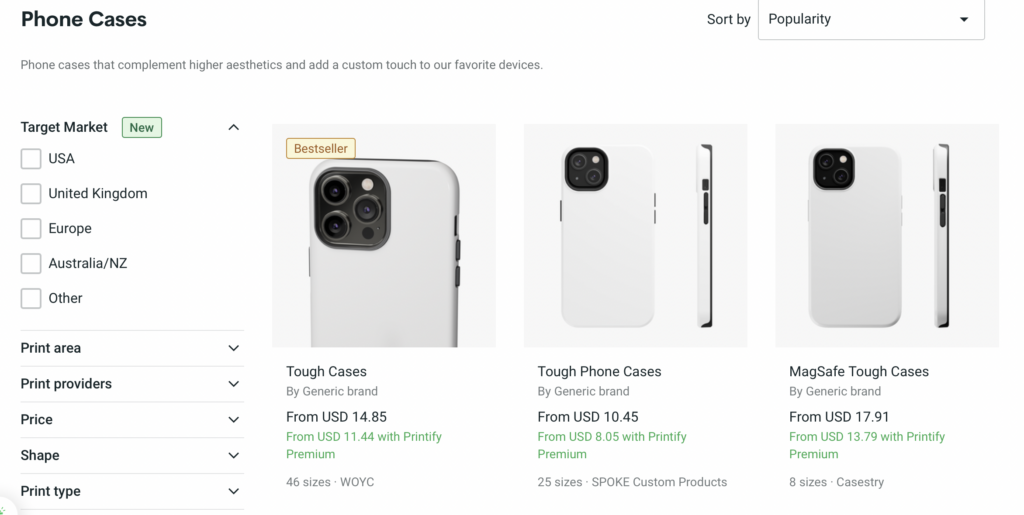 Another print-on-demand item you can sell is phone cases with original artwork. You can commission other students to create art for your cases or design it yourself for more profit.
26. Access to Netflix Accounts
Want to make the most of a subscription service you're already using? Sell access to your Netflix account to other students. This can cover the cost of your own subscription and even earn money fast, especially recurring income from students who pay month to month.
Other Things to Sell
Of course, there are lots of other odds and ends you can sell at school to make money. Here are some of our top options including some for younger students.
27. Trading Cards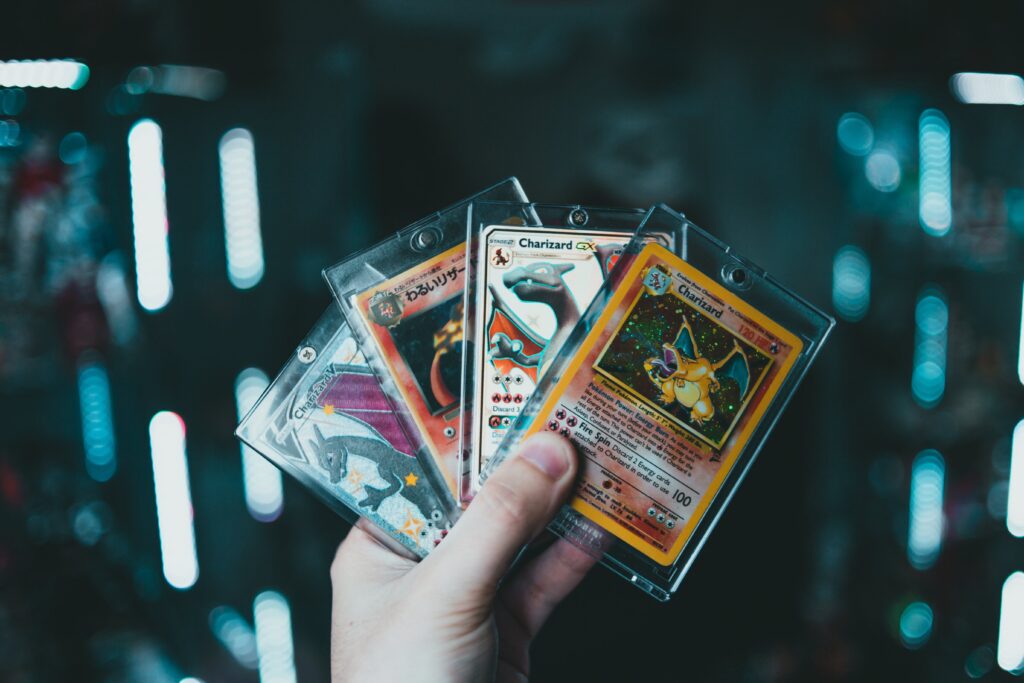 Trading card games are making a real comeback, whether that means Pokemon or Yu-Gi-Oh. Popular trading cards are easy to find, and you can sell desirable cards that you purchase as singles online from sites like eBay.
This can be a great way to subsidize your own collection as well.
28. Fidget Toys
Fidget spinners and small toys are great things to sell because they help some people focus more fully on their schoolwork. Stress balls are also a great way to earn some extra money.
29. Small Toys for Elementary School Kids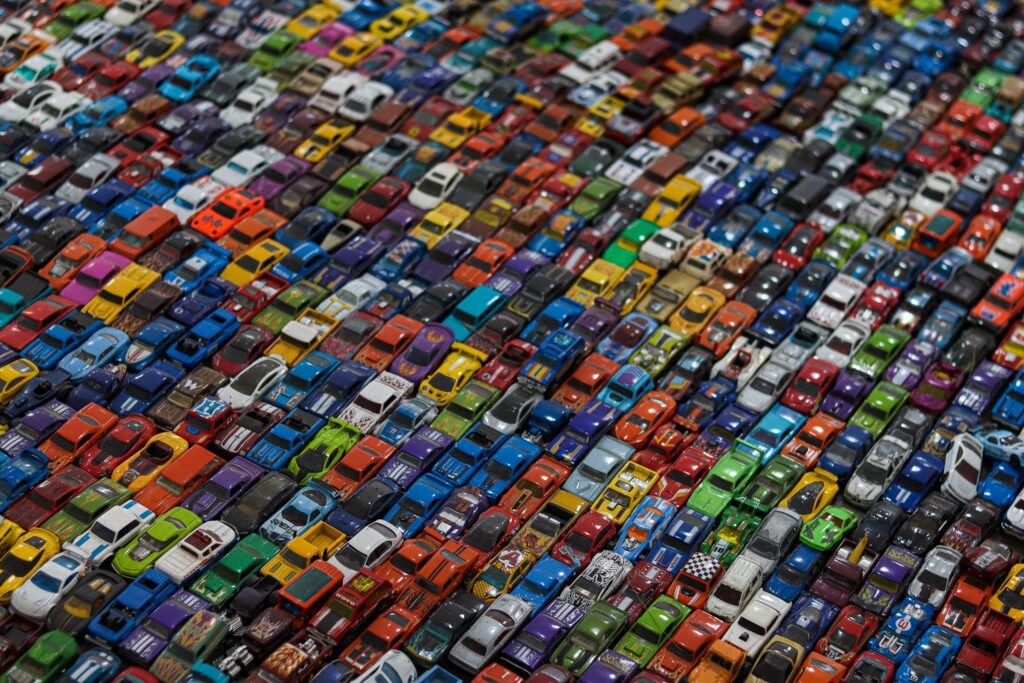 If you're interested in selling things to younger students, you might want to consider small toys for an elementary-aged audience. This could include Hot Wheels cars, bouncy balls, miniature dolls, and more.
30. T-shirts and Clothing
One way to make money from selling things at school is to utilize print-on-demand services. They can order directly through a website, and they'll get their size, design, the right color t-shirts, and even other types of apparel.
One design can easily print multiple items. This works best for those who are artistically inclined and can make their own designs.
Here are some great print-on-demand business name ideas to get you started and some tips on how to start a clothing business!
31. Jewelry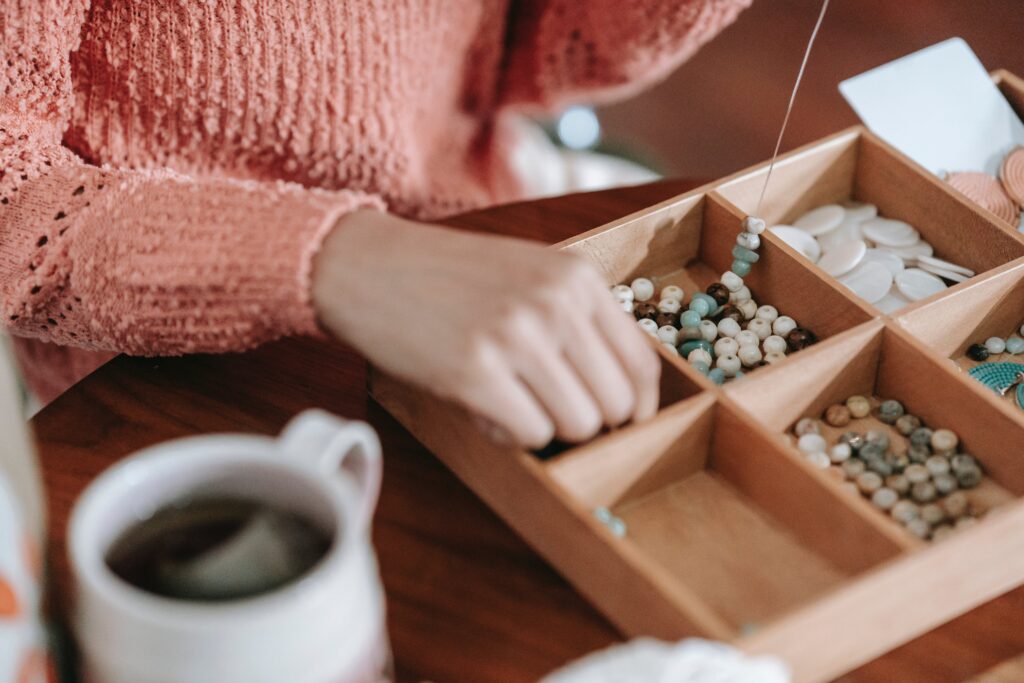 Bracelets, necklaces, charms, and earrings are all relatively easy to make, even though they do require some specialized skills.
If creativity interests you, but you can't make designs for print items, one-of-a-kind jewelry is another great option among things to sell at school.
Don't miss this guide on how to start a jewelry business!
Final Thoughts: What Things to Sell at School Fit You?
If you want to make money during school hours, you need things to sell to your classmates. From stress balls to chocolate bars, there is something for everyone who wants to sell something on school grounds.
Think about what your school needs and try to fill the niche!
For those looking to make money at school, here are some other guides for students:
Want to learn step-by-step how I built my Niche Site Empire up to a full-time income?
Yes! I Love to Learn
Learn How I Built My Niche Site Empire to a Full-time Income
How to Pick the Right Keywords at the START, and avoid the losers
How to Scale and Outsource 90% of the Work, Allowing Your Empire to GROW Without You
How to Build a Site That Gets REAL TRAFFIC FROM GOOGLE (every. single. day.)
Subscribe to the Niche Pursuits Newsletter delivered with value 3X per week