7 Best Shopify Page Builders to Convert Visitors into Customers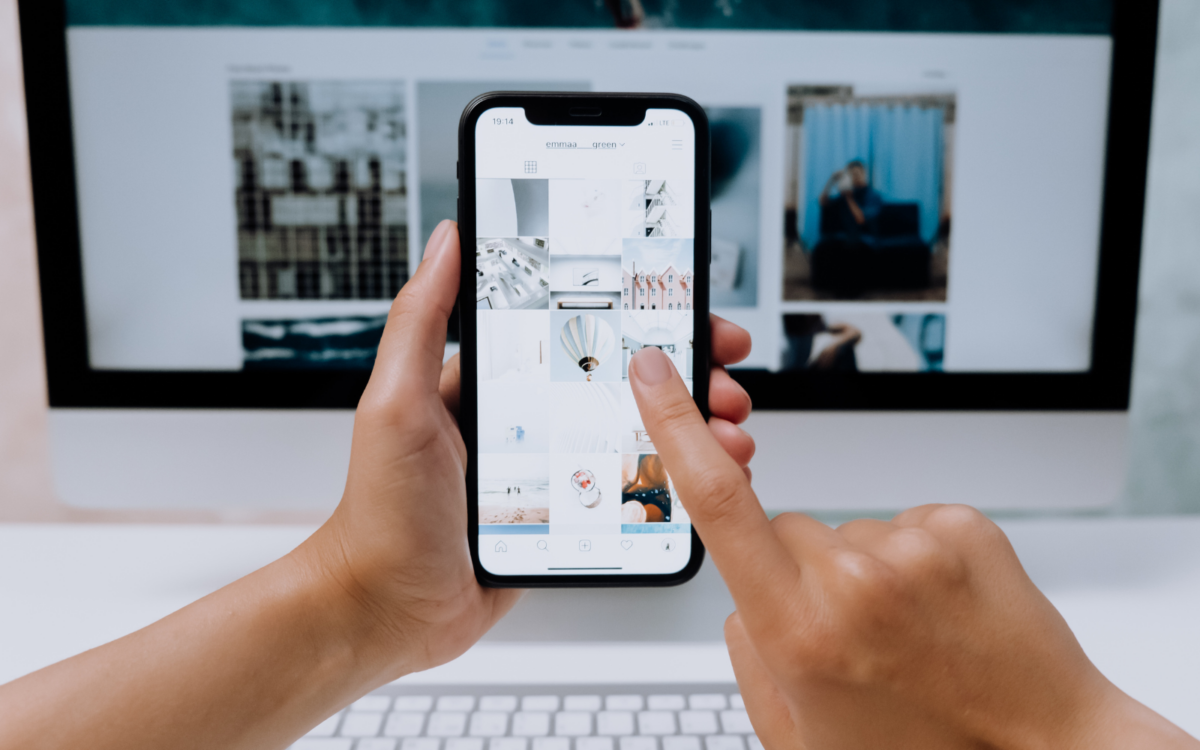 When you buy something through one of the links on our site, we may earn an affiliate commission.
Welcome to my blog on the best Shopify page builders!
Ever felt like you're throwing money into a black hole with your Shopify store? You have a top-notch product, but your product page isn't converting.
And when you pump cash into ads, all you see is more green in Zuck's pockets than your own.
Your pages are likely the sticking point.
The good news is there's a solution: Shopify page builders.
In this review, we're going to cut through the noise and dig deep into the best Shopify page builders:
PageFly
Shogun
Zipify
EComposer
Instapage
Tapita.
I've rolled up my sleeves and dug deep into their features, usability, pricing, and what sets each apart.
If you're ready to stop leaving money on the table, read on!
1. Gempages (Best Shopify Page Builder App)
In e-commerce, blending into the crowd is easy. I've seen it - countless shops with the same stock pages, indistinguishable from the next.
GemPages has let me break free from the monotony of standard designs.
With GemPages, I've been able to craft custom pages that reflect my brand. Its drag-and-drop builder is as intuitive as they come.
I particularly appreciate the range of customizable templates, advanced elements, and seamless integration with top Shopify apps.
And when you need help, GemPages is there. Their support team always finds a solution.
Now let's talk real-world impact:
Cookie Chips boosted their conversion rates by 12% with GemPages.
Backbone Swag saw a 2% increase in monthly conversion rate.
Wine Passions ramped up user engagement and affiliate registrations.
If you're just starting to make money on Shopify, every percentage point counts.
For example - let's say you have 1,000 visitors to your store each day. A 1% increase in conversion rate means an extra 10 sales per day.
Over a year, that's an additional 3,650 sales. If your average sale is $50, that's an extra $182,500 in revenue.
Pros vs. Cons
Very easy to use
Great looking templates
Integrations for subscriptions, reviews, email, SMS, etc
Design-focused custom dashboard
Create stunning product bundles
Free plan doesn't have A/B testing
Pricing
Free: $0/month - Access to basic features, 1 published page, standard templates, and email & chat support.
Build: From $23/month - Includes everything in Free, plus 3 unlimited page types, A/B testing, high speed CDN, and email & chat support.
Optimize: From $47/month - Includes everything in Build, plus unlimited pages, premium templates, publish scheduling, and priority live chat support.
Enterprise: From $159/month - Includes everything in Optimize, plus all unlimited features, and video call support.
2. PageFly (Runner-Up of Best Shopify Page Builders)
PageFly landing page builder is a platform for crafting high-converting eCommerce pages.
Currently, it holds a 4.9 rating on the Shopify App Store and over 7,883 reviews.
Diving into the PageFly experience, I was immediately struck by the ease of use.
Pagefly's templates are sleek, modern, and perfectly align with your brand's aesthetic.
For those who prefer a more hands-on approach, PageFly's drag-and-drop feature allows you to create a visually appealing layout by simply dragging elements onto your page.
The result? A professional-looking page that you're proud to show off.
NATURECAN is a CBD brand that uses PageFly for their homepage, blog pages, and collection pages.
EU Director Alex Rinn praises PageFly for its great user experience, mobile responsiveness, and positive impact on conversion rates.
How about PageFly's integrations? The ability to effortlessly incorporate your preferred apps into the site design process allows for a more cohesive user experience.
Compatibility is another area where PageFly shines. It works harmoniously with a wide range of Shopify themes, ensuring that adding new content doesn't disrupt the existing design elements.
This compatibility extends to mobile displays, a critical aspect in today's mobile-first shopping environment.
I wish Shopify had all these features built-in, but until that day comes, PageFly advanced page builder is a more than worthy app to supplement.
Pros vs. Cons
Wide range of features
Great customization capabilities
Boosts store's conversion rate
Helps to internationalize and scale
Delightful customer service
Adds to monthly cost for startups
Pricing
Free Plan: $0/month - Effortless page building tool for everyone. 1 slot*.
Pay-as-you-go Plan: From $24/month - Powerful suite for serious store optimization. 10 slots*.
Enterprise Plan: $199/month - Ultimate package with exclusive services. Unlimited slots*.
*One slot is equal to one published page/section
3. Shogun
Shogun Landing Page Builder is a tool that rejects the one-size-fits-all approach. 
With Shogun, you can create personalized blogs, curated collection pages, and landing pages, specifically designed for Shopify.
Shogun's arsenal includes more than 70 pre-built templates. These are already battle-tested, so you don't need to reinvent the wheel.
How about drag-and-drop functionality? From interactive accordions and sliders to multimedia content like videos and practical features like 'add-to-cart' buttons, forms, and countdown timers, Shogun page builder has it all.
Snippets are a nice touch too - you can easily save custom content blocks for reuse.
So what about A/B testing? Shogun gives you the ability to rapidly create, clone, and test new pages without the need for a developer.
Consider the success story of The Ridge.
By leveraging Shogun's A/B testing, they identified information gaps in their customer journey and filled them with supporting pages.
This strategic move led to an estimated additional revenue of $2.5M.
The Shogun pricing model is another aspect that offers considerable value.
The Shogun success stories speak volumes too:
Copper Cow doubled their conversion rate by directing users to a Shogun-built subscription explainer page.
Rumpl saved over 200 development hours and saw a 20% increase in conversion rate through using Shogun page builder.
Pros vs. Cons
Increases YOY growth of users
No reliance on third-party developers
Quick page creation and updates
Easy for A/B testing (quick iteration)
Increases site speed
Initial learning curve for usage
Pricing
Free: Start with all the essential drag-and-drop features
Build: $39/month - All the page building essentials at an affordable price
Measure: $149/month - All the tools and elements for growth
Advanced: $499/month - Advanced page creation and sync multiple stores.
4. Zipify
As a seasoned user of Zipify Pages, I can confidently say that it's more than a Shopify landing page builder. It's a tool that gives you access to best practices right out of the box.
The power of Zipify Pages builder lies in its pre-built templates. Each template is meticulously optimized for conversion and funneling, having undergone rigorous testing (they're even used in Ezra's own 9-figure beauty brand).
Here's an example of a Zipify LP:
This means you're not starting from scratch but from a winning position.
Another one of the standout features of Zipify Pages is its seamless integration with One Click Upsell. This feature is a goldmine, as it capitalizes on the buying mood of customers, leading to increased Average Cart Value (ACV) and Return on Ad Spend (ROAS).
Unlike some competitors, Zipify Pages builder doesn't cap the number of pages you can build. This is complemented by its native Shopify integration, which means all your pages are hosted on your domain.
The platform also boasts features designed to optimize your e-commerce experience. From split testing and dynamic buy boxes to customizable product pages and cross-sells, Zipify Pages has it all.
The builder is easy to use, with a robust catalog of page elements that you can simply drag and drop.
But don't just take my word for it. Apple Rose Beauty, a Zipify Pages user, achieved an impressive 8% conversion rate. Meanwhile, Himalayan Salt Solution increased its ROI by a staggering 300%.
In conclusion, Zipify Pages is a powerful tool that walks the walk. It's easy to use, packed with features, and backed by the success of real-world businesses.
Pros vs. Cons
Proven, built-in templates used by multi-million dollar brands
Higher conversion rate and Average Order Value
Global blocks and styles
Launch offers faster
World-class support
Price might be out of the range for some users
Pricing
Trial: (Free/14 days) - Limited features with 1 page slot, basic support, and integrations
Basic: ($66/month) - Includes Trial features, 15 landing pages, 5 product pages, 5 blog articles, and 1 split test
Advanced: ($138/month) - Unlimited publishing and split tests, plus priority support and expert setup call.
5. EComposer
I've had my fair share of experiences with tools that promise the moon but deliver far less. However, my journey with EComposer has been a refreshing divergence from the norm.
From the moment I started using EComposer, its intuitive interface struck me. The learning curve was practically non-existent. All the elements are designed to help you build up things in just a few clicks.
It's flexible - whether I need to create a high-converting landing page, a visually appealing homepage, or a detailed product page, EComposer can do that.
The ability to customize collection pages and even blog posts gave me the freedom to create a cohesive, branded online presence.
The variety and quality of its layouts are impressive, to say the least. It's clear that a lot of thought and expertise has gone into creating these design elements.
But what truly won me over was EComposer's customer support. Their prompt and helpful responses made the entire process smooth and hassle-free.
They also have quality extensions. The page analytics feature, for instance, has been instrumental in helping me optimize my website conversions and enhance customer experiences.
If you're looking for a page builder that offers ease of use, flexibility, and excellent customer support, I highly recommend giving EComposer a try.
Pros vs. Cons
Extensive, high-quality design library
Excellent and responsive customer support
Compatibility with all Shopify themes
Powerful built-in extensions
Limited customization in some areas
Pricing
Free forever. Publish 3 templates, save 10 templates, all page types, all elements, 270+ pre-made templates, 20+ integrations, global settings
Standard - from $16/month. Everything in Free, plus publish 15 templates, save 50 templates, section builder, footer builder, product quick view, 360+ pre-made templates, 20+ CRO extensions, import/export, auto save changes, and 24/7 livechat support.
Pro - from $32/month. Everything in Standard, plus publish 50 templates, save 100 templates, all VIP templates, all extensions, advanced cart page, AI content generator, global block, page analytics, 24/7 livechat support
Premium - from $124/month. Everything in Pro, plus publish unlimited templates, save unlimited templates, livechat priority support, Customer Success Manager, speed optimization support.
6. Instapage
Instapage is one of the best Shopify page builders that excels in:
Personalization
Streamlining creativity
A prime example of this is Casper's Instapage-built landing page.
The headline clearly communicates the value proposition, the imagery evokes a warm, homey feel, and testimonials from reputable brands provide compelling social proof.
It's a well-executed blend of strategic messaging and design.
What I particularly value about Instapage is that you're not left waiting for a developer to make changes—you're in control. This autonomy ratchets up creative output and allows for swift iteration.
Personalization is another standout feature - Instapage enables you to craft a unique narrative for each geographical target or audience.
Intelligent targeting capabilities are another strong point. By tracking metrics at the audience level, you can identify high-performing target segments and optimize your resources accordingly.
The AI Content generator is a handy tool for accelerating the experimentation process with your landing pages. While it won't replace a skilled copywriter, it can certainly help you get your ideas out faster. The end result? More stunning pages for your online store!
Instapage's integrations feel more seamless and less like an afterthought than other platforms I've used. They have 120 integrations all in all, from CRM to live chat.
Instapage's optimization capabilities boast features like heatmaps and A/B testing provide valuable insights into on-page behavior, allowing you to refine your landing pages based on real data.
This is one of the most robust page builders on our list, some established brands might greatly benefit from the advanced functionality, but for new store owners, Instapage might be overkill.
Pros vs. Cons
Robust A/B testing
Efficient template designs
Quick implementation of pages
Significant conversion rate increase
Decreased cost per acquisition
Improved ad relevance scores
Pricing
$299/month (monthly) or $199/month (annual)
Their custom pricing plan comes with advanced features like heatmaps, SSO, page migration service, and custom integrations.
7. Tapita
Tapita landing page builder is a rising star that has caught my attention, particularly with its comprehensive free plan.
Unlike many other platforms that hold back, Tapita provides access to all templates within its free offering.
The user interface of Tapita is generally user-friendly, although it has its quirks. Some basic actions require a few more clicks than they ideally should, but these are minor inconveniences in an otherwise smooth UX.
One of the standout features of Tapita is the custom content by language feature. This advanced feature allows you to tailor your content to different languages, making your pages more accessible to a global audience.
Customer service is another area where Tapita shines. The team is responsive and knowledgeable, always ready to help out. This level of customer support is invaluable, especially when you're trying to navigate a new tool.
While store pages built by PageFly and GemPages are limited by Shopify's 256KB size limit, Tapita pages are not. This means you can build much bigger pages with Tapita.
However, it's worth noting that Tapita has fewer success stories under its belt than GemPages. But don't let that deter you, store owner! Tapita is a tool with great potential, especially if you want to take advantage of the free plan.
In conclusion, Tapita is a solid choice for a Shopify page builder. However, if you're looking for a tool with a proven track record and more success stories, you might want to consider GemPages.
Pros vs. Cons
Generous free plan
Custom content by language feature
Helpful customer service
Additional SEO & Speed Optimizer tool
There aren't many high profile case studies
Pricing
Free: $0/month - All page types, unlimited draft pages, 2 published pages, 100+ free page templates, 80+ free block templates, free image CDN, SEO, live chat support
Starter: $9/month - Includes everything in Free, plus 15 published pages, 3 saved blocks, 10 autosave history, import/export Tapita's pages, no Tapita trademark
Standard: $29/month - Includes everything in Starter, plus 55 published pages, 10 saved blocks, 50 autosave history, priority support
Professional: $49/month - Includes everything in Standard, plus unlimited published pages, unlimited saved blocks, 100 autosave history, priority support.
The Best Shopify Page Builders Winner
Time to wrap up this review on Shopify page builders!
In the e-commerce world where uniqueness matters, GemPages proves itself the best Shopify page builder. It empowers creativity with intuitive design and diverse elements, fueling a noticeable real-world impact on conversion rates.
You're not just building pages, you're bolstering your bottom line. Plus, their top-tier support never fails. In my experience and that of countless others, GemPages is the best option. It also comes at an affordable price point!
Want to learn step-by-step how I built my Niche Site Empire up to a full-time income?
Yes! I Love to Learn
Learn How I Built My Niche Site Empire to a Full-time Income
How to Pick the Right Keywords at the START, and avoid the losers
How to Scale and Outsource 90% of the Work, Allowing Your Empire to GROW Without You
How to Build a Site That Gets REAL TRAFFIC FROM GOOGLE (every. single. day.)
Subscribe to the Niche Pursuits Newsletter delivered with value 3X per week