781 Creative & Unique Recycling Company Name Ideas To Help You Save The World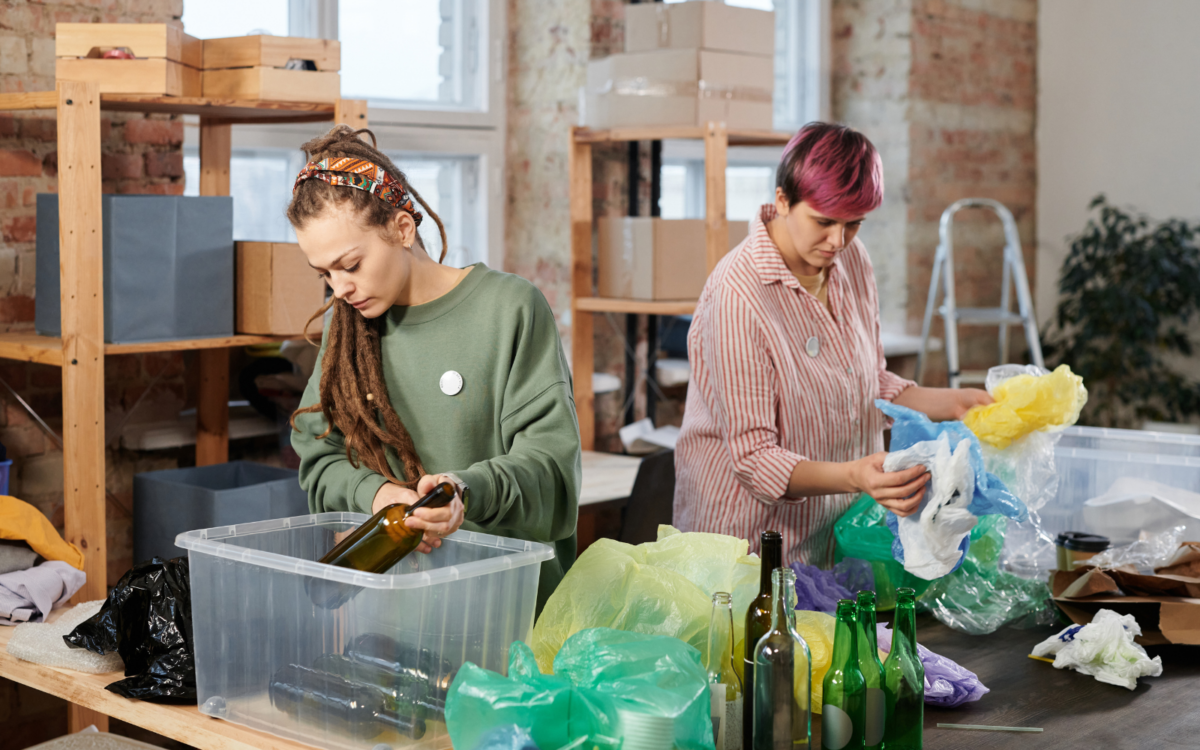 When you buy something through one of the links on our site, we may earn an affiliate commission.
Are you on the cusp of launching your own socially conscious venture but looking for the perfect recycling company names?
You're in luck because I got a huge list of names that encapsulate your passion for recycling, radiate creativity, and leave a lasting imprint on anyone who hears it.
We're talking unique yet memorable, sustainable yet snappy. But that's not all, since you'll also get essential tips to help you craft a name that resonates with your target audience, oozes credibility, and positions you as a leader in the recycling industry.
Let's get into it.
Awesome Recycling Company Names
EcoCycle Innovations
GreenGuard Recycling
RenewTech Solutions
EarthWise Recyclers
EcoRevive Enterprises
ReNewLife Industries
GreenHarbor Recycle Co.
RevitaGreen Systems
EcoNova Recycling
ReViveCycle Ventures
NatureTrack Recyclers
RenewaCycle Group
GreenPulse Technologies
SecondChance Recycling
TerraCycle Innovations
BioRenew Resources
EverGreen Recycle Hub
ReSustain Solutions
EcoLoop Industries
UseAgain
RecycloSphere Enterprises
RevolveGreen Systems
EarthCycle Innovators
GreenWave Recycling
PureCycle Ventures
ReVitalEco Technologies
RenewLink Resources
EcoHarvest Recyclers
ReviveTrend Solutions
GreenCircle Enterprises
TerraRenewal Co.
BioRevamp Technologies
NewLeaf Recycle Group
ReNourish Innovations
EcoVibe Resources
ReCycleRevive Hub
GreenHaven Solutions
ReviveNature Industries
EarthCare Recyclers
EcoCrest Ventures
RenewLogic Systems
BioCycle Innovators
GreenPath Recycling
RevitaCycle Enterprises
SecondLife Solutions
TerraRenew Technologies
ReNuEco Resources
EcoRipple Ventures
ReVitalize Recycle Co.
GreenScape Innovations
EverRenewal Hub
RenewEarth Enterprises
BioRevive Systems
EcoCycle Innovators
ReviveHarvest Recycling
GreenTech Resources
TerraRevamp Solutions
NewCycle Group
ReGenEco Technologies
EcoVital Innovations
ReviveNest Recycling
Local Recycling Business Names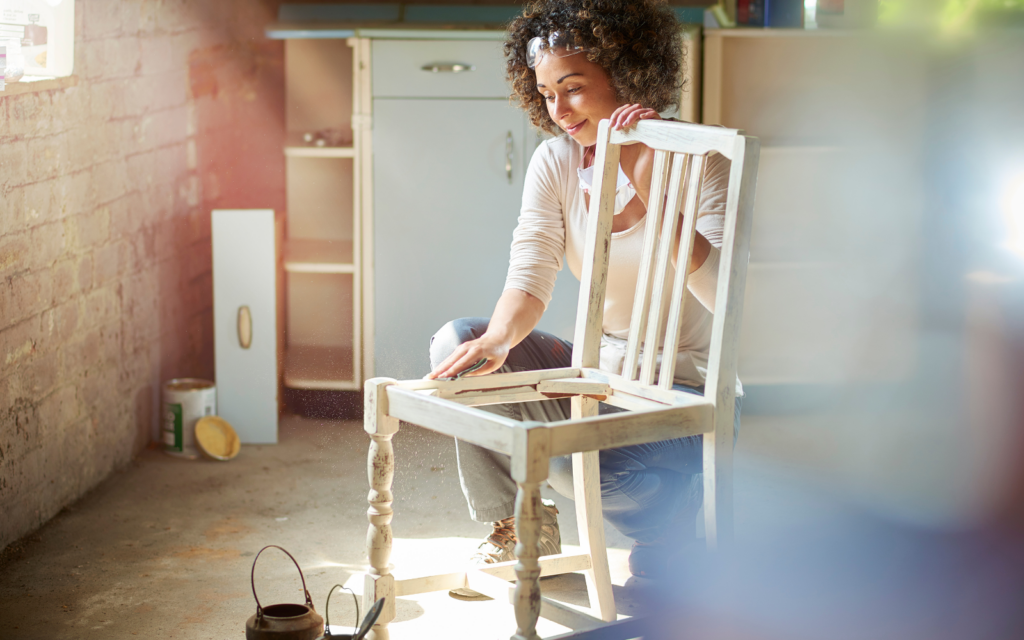 CityCycle Solutions
UrbanRenew Recycling
MetroGreen Innovations
EcoHub Connect
LocalLoop Recyclers
NeighboRenew Ventures
EcoUnity Recycling
CommunityRevive
TownHarvest Recycling
GreenLocal Resources
NeighborCycle Co.
EcoLink Renewal
CloseLoop Innovations
HometownGreens
LocalEco Circles
HomeHarvest Recycle
GreenNeighbor Ventures
UrbanReVital Recycling
CommunityLoop Solutions
EcoVillage Recyclers
LocaRenew Tech
GreenCorner Renewal
NeighborhoodCycle
LocalSustain Innovations
CloseCircle Recycling
CityHarvest Resources
VillageGreen Co.
UrbanEco Connections
NeighborRenew Tech
HometownRevive
LocalEarth Innovations
HomeGrown Recyclers
MetroCycle Renewal
CommunityCare Recycling
CityLink Green
UrbanNest Renewal
CloseTies Recyclers
GreenSpot Innovations
LocalHarvest Co.
NeighboRevive Recycling
EcoLocale Connections
VillageLoop Renewal
HomeFront Recyclers
NeighborGreen Ventures
CityPulse Renewal
CloseKnit Recycling
UrbanEco Haven
LocalVibe Innovations
HometownHarvest
EcoBlock Recyclers
CommunityPulse Renewal
LocalRevive Tech
NeighborSphere Recycling
GreenCorner Innovations
CityHarbor Renewal
UrbanCircle Recyclers
HomegrownRenew
LocalEco Nexus
VillageVital Recycling
NeighborhoodNest
Industrial Recycling Name Ideas
IndusCycle Solutions
EcoTech Reclaim
GreenForge Innovations
ReIndustriRevive
MetalMorph Recycling
PowerRenew Ventures
EcoCore Recovery
IndusRenewal Group
WasteWise Innovators
TechLoop Resources
SteelSustain Solutions
BioMelt Recyclers
ReClaimTech Industries
IndusRevamp Systems
EnerGreen Recovery
EcoGear Innovations
AlloyRenewal Ventures
IndusHarvest Recycling
PowerCycleTech
TechRevive Enterprises
IndusReSustain
IndustrialCircle Recovery
WasteWave Innovators
BioMorph Solutions
IndusReNova Tech
MetalCycle Recovery
EcoForge Innovations
PowerRenew Industries
IndusLoop Recyclers
TechRenewal Group
WasteMelt Innovators
SteelScape Recovery
EcoIndustriRevive
IndusBioReclaim
IndustrialPulse Tech
PowerCore Innovations
TechHarvest Recovery
IndusWave Solutions
BioForge Recyclers
SteelRenewal Ventures
IndusEcoReclaim
WasteWise Tech
EcoMelt Industries
MetalRevamp Recovery
PowerMorph Innovators
IndusTechCircle
IndustrialMelt Solutions
TechSustain Innovations
SteelCycle Recovery
IndusBioRevive
WasteForge Tech
EnerTech Innovations
PowerRecycle Recovery
IndusGreen Solutions
TechHarbor Innovators
BioRenewal Group
SteelRenew Tech
IndusEcoWave
WasteMorph Recovery
EnerRenewal Industries
Creative Recycle Business Names
ReVibe Innovations
GreenGenius Recycling
ReThink Renewal
Upcycle Wonders
EcoFusion Ventures
RenewCraft Studios
ReCreateEco
Trash to Treasure Co.
EcoSpark Innovators
RepurposeRise
ReImagineRecycle
Salvage Symphony
EcoArtistry Studios
UpcycledUnity
RenewMagic Ventures
ReSculpt Innovations
WasteAlchemy
EcoRevolution Labs
ReBorn Elements
RePurposeful Pathways
ReInventGreen
EcoArtisan Innovators
RenewalRethink
TrashTranscend
UpcycleMosaic
ReViveAlchemy
EcoRebirth Studios
RenewElegance Innovations
ReCrafted Dreams
ReClaimed Visions
UpcycledVerse
EcoInnoCreations
RenewalAesthetics
ReImagine Resurgence
EcoEra Artistry
UpcycleUtopia
ReSculpted Realms
TrashTreasure Innovators
EcoEvolve Studios
RenewalRendezvous
ReFramed Horizons
UpcycledFables
ReDesign Renaissance
EcoFinesse Innovations
RenewalNarratives
ReInventive Chronicles
UpcycleOrigins
Trash2Art Creations
EcoMetamorph Studios
ReVived Horizons
RePurposeXperience
SalvageSymmetry
EcoCrafted Chronicles
RenewalSymphony
ReArticulate Innovators
UpcycledAlchemy
TrashTranscendent
EcoMosaic Dreams
ReViveVisions Studios
ReCycled Reverie
Commercial Recycling Company Name Ideas
ReSustain Enterprises
EcoCycle Commercial
GreenEdge Solutions
BizRenew Recycling
CommercialEco Innovators
EcoServe Resources
TradeCycle Ventures
GreenBiz Revive
RenewTrade Solutions
CommercialLoop Recyclers
EcoCommerce Renewal
TradeRevamp Innovations
GreenMarket Recycling
BizRenova Enterprises
ReTradeTech Solutions
EcoConnect Commercial
RenewBiz Ventures
GreenTrade Innovators
CommercialCore Recyclers
TradeReclaim Solutions
EcoExchange Enterprises
BizRenewal Hub
ReCommerce Revive
GreenRevamp Solutions
CommercialRenew Tech
TradeHarvest Innovations
EcoCirculate Recycling
RenewTrade Enterprises
GreenBiz Innovate
BizResurge Solutions
ReTradeCycle Recyclers
CommercialLink Renewal
EcoTrading Ventures
TradeReborn Innovators
GreenExchange Recycling
RenewMarket Solutions
BizReclaim Enterprises
EcoTraverse Revive
CommercialRevive Hub
TradeRenewal Innovations
GreenFlow Recycling
EcoRenewTrade Solutions
BizCirculate Ventures
ReTradeRevamp
TradeHarbor Recycling
CommercialReforge
GreenBarter Innovations
EcoRevive Commerce
RenewBiz Ventures
BizEcoLink Solutions
ReTradeCore Recycling
GreenTrade Innovate
CommercialRenewTech
EcoRenewExchange
TradeRevitalize Solutions
BizGreenMarket Recycling
RenewCommerce Innovations
GreenTrade Ventures
EcoRevamp Enterprises
TradeSustain Revive
Rhyming Names
GreenScene Recycling
RenewRhyme Solutions
RecycleCycle Innovate
EcoFlow Revive
ReclaimRhyme Ventures
EarthMirth Recycling
CycleRevive Enterprises
RenewRhyme Recyclers
EcoVow Renewal
ReCycleRhyme Innovations
GreenDream Reclaim
EarthWorth Ventures
ReviveRhyme Solutions
EcoGlow Recycling
ReClaimRhyme Revive
CycleHarbor Innovate
RenewRhyme Resources
EcoRipple Recyclers
EarthMend Enterprises
RekindleRhyme Renewal
ReCycleRhyme Ventures
GreenWhirl Recycling
RestoreRhyme Innovate
EcoEcho Revive
CycleRenew Rhymes
ReClaimRhyme Recycling
EarthEmerge Solutions
ReviveRhyme Renewal
EcoEnchant Revive
ReCycleRhyme Resources
GreenHarmony Ventures
RevampRhyme Innovations
EcoVerse Recycling
EarthFirst Enterprises
ReClaimRhyme Revive
ReviveRhyme Recycling
EcoCycleSymphony
CycleRhyme Innovate
GreenWave Renewal
EarthCircle Recyclers
RekindleRhyme Ventures
ReviveRhyme Resources
EcoBloom Recycling
CycleRhyme Revive
GreenBreeze Innovations
EarthRhyme Renewal
ReClaimRhyme Recycle
EcoHarmonize Ventures
ReviveRhyme Innovate
CycleEcho Recycling
EarthSpark Solutions
RenewRhyme Revive
EcoRise Recycling
CycleRhyme Resources
GreenShine Innovations
ReClaimRhyme Renewal
EcoRhyme Recycling
EarthRevive Enterprises
CycleVerse Ventures
RekindleRhyme Renewal
Catchy Recycling Company Names
GreenRevive Innovations
EcoLoop Quest
RenewWave Recycling
EarthGuard Solutions
ReClaimMasters
EcoCycleFusion
ReviveRipple Ventures
UpcycleUtopia
GreenHarvest Heroes
EcoRenewXpress
RevitaEco Innovate
PureCycle Pros
RenewalRevolution
EarthSculpt Studio
ReVibeGenius
GreenCircuitry
EcoSpark Shift
RecycleReign Innovations
ReNewAge Recycling
TerraReclaim Tribe
GreenLegacy Labs
EcoRevamp Magic
ReClaimEmpire
CycleSculpt Innovate
ReviveRadiance
EcoCrafted Creation
ReGenEco Pros
GreenRenew Pulse
ReClaimAegis
TerraRevive Trend
EcoCycle Nexus
ReVitalizeEra
RenewUplift Innovations
GreenElevate
ReImagineEco
EarthSculpted Synergy
EcoRenewEra
ReviveEcoGenesis
RecycleRebirth Innovate
UpcycleUnity
GreenResurge
TerraThrive Innovations
EcoRevive Rhythms
ReClaimPinnacle
RenewZenith
GreenEcoVista
ReviveEcoQuest
EcoCycleEmerge
ReNewAge Innovate
TerraReclaim Radiance
GreenSculpt Spark
EcoVibe Visionaries
ReClaimEmpower
PureCycle Paradigm
RenewalRise Innovations
EarthCrafted Crest
EcoRenewSynergy
ReviveHarbor Heroes
TerraReclaim Tribe
GreenLoom Legends
Clever Recycling Name Ideas
RecycloGenius Ventures
GreenRevolution Labs
ReClaimMinds Innovations
EcoCycleCraft
RenewalSavvy Solutions
EarthWise Tactics
ReThinkGreen Gurus
RepurposeRenew
EcoInvent Innovate
ReviveWise Strategies
GreenShift Recycling
UpcycleIQ Ventures
EcoRevamp Intellect
ReGeniusCycles
TerraInnovate Solutions
RenewMindset
RePurposeSmart
GreenGen Innovations
ReClaimInsight
EcoElevate Enterprises
ReviveLogic Solutions
UpcycleThink Tank
EcoClever Renewal
TerraCrafted Genius
RenewMindscape
GreenReInvent Labs
ReClaimStrategy
EcoGenius Ventures
ReImagineWise
RenewalPioneers
GreenMindspring
EarthClever Innovate
ReviveSavant Solutions
ReThinkRenewal
EcoShiftIntel
ReGeniusHarbor
TerraClever Tactics
UpcycleBrilliance
RenewalBrainWave
GreenCraftGenius
ReClaimInnovate
EcoEureka Ventures
ReviveSynapse
ReThinkCraft Innovations
TerraGenius Strategies
RenewalWise Minds
GreenUpcycle Intellect
EcoReclaim IQ
RepurposeInvent
ReGeniusMindscape
TerraShift Innovations
ReviveInsight
GreenRenewThink
EcoCrafted Geniuses
ReClaimVisionaries
RenewalIntellect
TerraWise Tactics
UpcycleRethink
EcoReviveBrains
GreenReInventIQ
Modern Recycling Company Names
EnviroCycle Innovate
GreenTechRecycle
ReNewWave Solutions
UrbanEcoCraft
EarthRevamp Hub
TechRenew Innovations
ReClaimEdge Ventures
Ecolution Recycling
RenewTech Nexus
GreenShift Revive
EcoInnovate Circuits
ModernReclaim Labs
UrbanEcoSpark
TechRevive Innovate
ReNewGenius Systems
TerraTech Renewal
GreenLogic Solutions
ReClaimTech Innovations
ModernCycle Ventures
EcoRenewWave
TechHarbor Recycling
UrbanRevamp Innovate
RenewTechScape
GreenCircuitry Hub
EcolutionRevive
TechRenewal Nexus
ModernReclaim Innovations
UrbanEcoLink
TerraTech Revive
GreenReviveCraft
ReClaimTech Nexus
EcoInnovate Systems
TechRenewWave
UrbanEcoLogic
RenewTechSpark Innovations
ModernCycle Solutions
GreenHarbor Revive
TerraTech Innovate
ReClaimRenewal
EcoRevamp Ventures
TechRenewEdge
UrbanEcoTech Innovations
ModernReclaim Nexus
GreenInnovate Hub
TerraRenewWave
TechCycleRevive
ReClaimShift Solutions
EcoTechRenewal
UrbanGreenLogic
ModernEcoSpark Innovations
GreenRenew Systems
TechRevive Innovate
TerraTech Nexus
EcoRevamp Innovations
UrbanCycleCraft
ModernRenewWave
GreenTechLogic Solutions
ReClaimInnovate
EcoRenewScape
TerraTechSpark
Timeless Recycling Company Names
EverGreen Solutions
RenewalEra Recycling
ClassicCycle Innovate
EcoLegacy Revive
TimelessReclaim Ventures
EternalEarth Recycling
ReviveTradition
EcoHeritage Renewal
TimeCycle Innovations
ReNewHorizon Recycling
EverlastRevive
HeritageCycle Ventures
EternalGreen Innovations
RenewalTradition
ClassicReclaim Recycling
TimelessEco Revive
EcoLegacy Hub
ReviveChronicle
EverCycle Innovate
TimeWorn Renewal
EndlessEco Ventures
ReNewAncestry Recycling
TimelessRevive Craft
ClassicRebirth Solutions
EcoTradition Innovations
EverlastRenewal
AgelessCycle Revive
EternalEarthcraft
TimeCycle Legacy
ReclaimHeritage Innovate
TimelessEco Renewal
ClassicRevive Nexus
EcoEra Ventures
EverRenewal Tradition
AgelessCycle Innovations
TimelessEarthcraft
ReNewChronicle Revive
EnduringEco Recycling
TimeCycleLegacy
ClassicReclaim Solutions
EternalEra Innovate
ReviveHeritage Renewal
TimelessTradition
EcoAncestry Recycling
EndlessCycle Revive
EvergreenLegacy
TimelessRevive Innovations
ClassicRenewal Nexus
EternalEco Ventures
RenewalEra Tradition
TimeWorn Innovate
TimelessEarth Revive
EcoChronicle Solutions
EverCycle Legacy
TimelessReclaim Innovations
ClassicHeritage Renewal
AgelessEco Recycling
TimeCycleTradition
EnduringRevive Ventures
TimelessRenew Craft
Unique Recycling Business Names
ReCirculateX Innovations
ResurgenceRecycle
EchoRethink Ventures
ReNurture Solutions
UpcycledUrbane
ReSculptEra Recycling
SecondChanceShift
ElementalEcoCraft
Recovolve Innovate
ReGenesis Ventures
MetamorphEco
ReCraftedUtopia
ReFuse Innovations
InfiniteEcoQuest
ReMindful Revive
RetroCycle Nexus
ReVerveEra Innovations
RenewMosaic Studios
ReWorth Ventures
TruCycleCraft
ReJuvia Innovate
EcoluxeRevive
ReNovaUrban Recycling
RecycleRise Studios
ReKapture Ventures
IgniteEcoWave
ReThrive Innovations
EpochEcoCraft
ReClaimedEcho
EcoSynergyRecycle
ReVivid Ventures
ReKinetic Innovate
PurityPulse
RevitaCycle Nexus
EcorevampQuest
ReviveVanguard
ArcaneCycle Innovations
ReImagineEra
ReNewLeafCraft
IgniteReclaim Studios
ReSculptAura
EcoJolt Innovations
ReWakenedRevive
ReGenius Nexus
MorphoMetrix
RenovoSphere Innovate
ResonanceRecycle
ReImagineX Ventures
TerraNovaQuest
ReJoule Innovations
ReNovaCraft Studios
EcoUpliftRevive
ReMingle Ventures
EonEcoWave
ReviveVelvet Innovations
EnigmaCycle
ReKindleCraft Revive
ReFusionEra Innovate
TerraVibe Nexus
ResoRenew Studios
Short Recycling Company Names
ReGreen Co.
EcoLoop Hub
ReviveTech
PureCycle
TerraRenew
GreenSpark
RenewX
EcoCirc
ReClaim
UpCycleNow
GoGreen
ReVibe
EarthCraft
EcoPulse
RenewIt
UrbanRecycle
GreenWave
TerraTech
EcoShift
ReFresh
ReviveCycle
EcoLink
PureEarth
ReNewGen
UrbanEco
ReThink
GreenRev
TerraLife
EcoMorph
ReCraft
PureRenew
EcoRenew
Revolve
GoEco
ReGenius
EarthCycle
UpCycled
GreenScape
RePurpose
TerraPulse
EcoRev
ReMend
UrbanRenew
GreenEra
TerraLoop
EcoLink
ReClaimed
RevitaGreen
UpShift
GoCycle
EarthVibe
PureShift
ReNest
UrbanReclaim
GreenCycle
TerraSpark
EcoLoop
ReFreshed
RenewCraft
EcoGenius
Best Recycling Company Names
SustainableCycles
GreenRenewal
ReviveEarth
EcoRevolution
TerraCycleSolutions
ReNewWaveRecycling
EverGreenTech
EcoReclaimMasters
PureRecycleInnovate
EarthwiseRenew
ReGeniusSolutions
GreenHarborRecycle
EcoRevitalize
TerraRenewTech
ReNurtureEco
EverLastingCycle
EcoVirtueRecycling
RenewalEraInnovations
GreenFusionRevive
SecondNatureRecycle
EcoSustainHub
PureReviveGenius
TerraWiseSolutions
ReSculptEarth
GreenCatalystRecycle
EcoCycleElevate
RenewalPulseInnovate
NatureReclaim
EcoHarmonyRenewal
TerraGeniusCycle
ReVitalEcoSolutions
GreenRebirthTech
EverlastingRevive
EcoReclaimWave
TerraNurtureInnovate
RenewalRootsRecycle
GreenResurgence
EcoThriveRenew
PureCycleEra
TerraRiseSolutions
ReNourishHub
EcoEvolveRevive
RenewableRevive
GreenCycleMasters
TerraRenewalGenius
EcoSustainTech
ReGeniusReclaim
PureHarborRecycle
GreenRecoveryHub
EcoRenewalInnovate
TerraReviveEco
ReViveNatureSolutions
RenewableRiseRecycle
GreenRevitalize
EcoCatalystCycle
TerraHarmonyRenewal
PureEcoWave
ReGeniusReviveTech
GreenSustainRecycle
TerraCycleMasters
Key Tips For Naming Your Recycling Business
choosing the perfect name for your recycling company can be an exciting journey that encapsulates your mission, values, and aspirations. Here are some unique and essential tips to help you select a compelling name that resonates with your audience and sets the stage for your business's success:
Reflect Your Mission: Your company's name should reflect the essence of what you stand for. It's not just a label; it's a representation of your commitment to sustainability, conservation, and positive change. Think about words that embody these ideals.
Creativity Is Key: Aim for a name that is not only informative but also creative. Consider using wordplay, alliteration, or even combining two relevant words to form a unique and catchy name that sticks in people's minds.
Tell Your Story: Your name can be a story in itself. Share your recycling journey through your business name. Whether it's about transforming waste into beauty or promoting a greener world, let your name narrate the story you're telling.
Think About Longevity: A name should stand the test of time. While current trends can be inspiring, think about whether your chosen name will still resonate in years to come. Aim for a name that's future-proof.
Local Connection: If you're focusing on a specific region or community, consider incorporating a local element into your name. It helps create a sense of belonging and trust among your target audience.
Memorability Matters: Choose a name that's easy to remember and spell. You want people to recall your business effortlessly when they need recycling services.
Check Availability: Before you fall in love with a name, make sure it's available as a domain name for your website and across social media platforms. Consistency across all online channels is crucial.
Positive Associations: Opt for words that evoke positive emotions and associations. Words like "green," "renew," "revive," and "vital" have positive connotations linked to sustainability and renewal.
Research Competitors: Check out your competitors' names to ensure yours stands out. Your goal is to be unique while remaining within the context of your industry.
Involve Your Team: Don't hesitate to involve your team in the naming process. Brainstorming together can lead to fresh ideas and a name that everyone feels connected to.
Visualize Your Brand: Imagine how your chosen name will look as a logo or on your business cards. A visually appealing name can enhance your brand's identity.
Avoid Limitations: While your focus might be recycling now, consider whether your name could potentially limit your business's growth or expansion into related areas in the future.
Get Feedback: Test your top choices with friends, family, or potential customers. Their input can provide valuable insights and reveal how the name is perceived by others.
Trademark Consideration: Research whether your chosen name is already trademarked to avoid potential legal issues down the road.
Remember, your company name is the first impression you'll make on potential customers. It's an opportunity to showcase your commitment to a greener world and to inspire others to join the recycling movement. Let your name be a beacon of your passion and dedication, guiding your business to success.
Want to learn step-by-step how I built my Niche Site Empire up to a full-time income?
Yes! I Love to Learn
Learn How I Built My Niche Site Empire to a Full-time Income
How to Pick the Right Keywords at the START, and avoid the losers
How to Scale and Outsource 90% of the Work, Allowing Your Empire to GROW Without You
How to Build a Site That Gets REAL TRAFFIC FROM GOOGLE (every. single. day.)
Subscribe to the Niche Pursuits Newsletter delivered with value 3X per week