How To Make Money on TikTok Without Followers: 5+ Surprising Ideas to Try
When you buy something through one of the links on our site, we may earn an affiliate commission.
TikTok doesn't have to be a missed opportunity because you have a smaller following. You can learn how to make money on TikTok without followers and skyrocket your brand to the next level.
TikTok is the perfect social media site for making money online for business owners. Whether you're a content creator, influencer, or business owner, there are tons of opportunities with this app.
In this post, we're shining a light on all the awesome ways to make money on TikTok without followers.
We will talk about:
How to make money on TikTok without followers
Requirements and,
Income potential
When we're done, you'll have a clearer idea of how you can monetize your platform using this social network.
Ready to start?
How To Make Money On TikTok Without Followers
Did you know there are ways how to make money on TikTok without followers?
TikTok is a powerful platform. If you don't have followers, that doesn't mean you can't make money on this app. Many people think you need followers to make money on TikTok. But that's just not true.
I'm blasting that myth with this post.
Learn 6 different ways to make money on TikTok; no followers needed!
Let's get into it!
1. Drive Sales With TikTok Ads
For sellers, TikTok can be used as a platform to sell your goods, whether they're physical or digital products. You can use TikTok ads!
Create TikTok ads to promote your products on the platform.
Here's how it works:
Sign up to the TikTok Ads platform
Set up your account
Create your funded ad campaign
Run the campaign and make sales
You can rinse and repeat this process as often as you wish.
Here are some success stories that might inspire you:
NYX Cosmetics ran a hashtag campaign that drove 2 million user-generated views
Netflix grew its user base to over 13 million TikTok followers around a campaign centered on a recent Netflix series they released, Cobra Kai
Bumble worked with TikTok creators on campaigns that led to 5X app installation growth rate and a 64% decrease in cost-per-acquisition
TikTok Ad Requirements
TikTok ads are open to virtually any kind of business. They do not allow ads with:
Misleading or false information
Content that can cause harm to people
Medical misinformation
Conspiracy theories
Read more about TikTok's advertising requirements and policies.
For brands with an ad budget, TikTok ads can be a smart way to make money on the platform with no followers needed!
2. Join TikTok Shop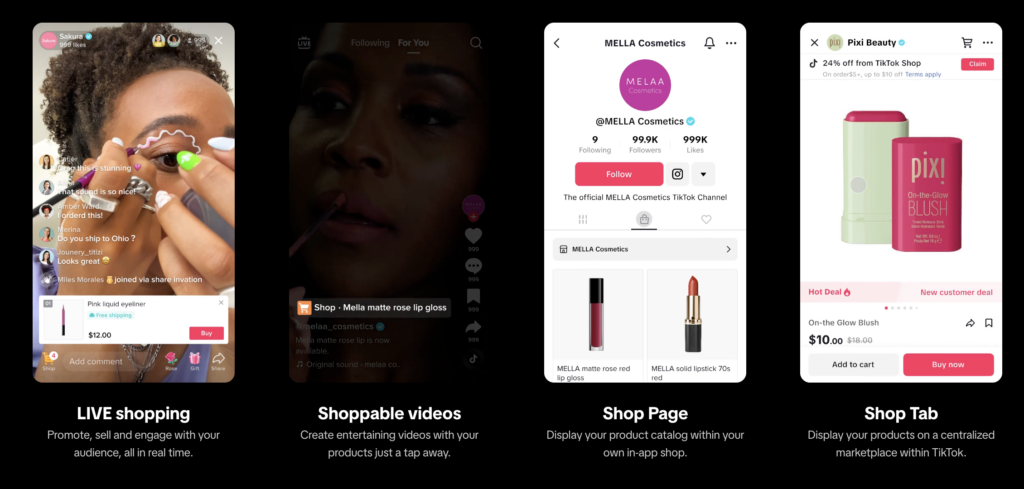 TikTok Shop is a feature on TikTok that allows users to browse products for sale across various platform sellers.
It's set up similarly to Amazon, where you visit the marketplace and find products to buy from independent sellers.
From the seller's stance, you'll get a chance to take advantage of this entertainment platform and make your products shoppable in their marketplace!
Plus, you set up an affiliate program for your products to attract TikTok creators to make TikTok promotional videos to drive sales.
TikTok has been responsible for helping tons of products go viral and earn life-changing sales amounts for business owners.
Recently, this Canvas Body Glaze from this TikTok seller went viral and is consistently selling out, at $20 to $25 per jar! The owner has sold over 100,000 units!
Joining TikTok Shop is simple:
Signup
Complete your application
Get approved
Start selling
There are no follower requirements for TikTok Shop, but you will need to have a TikTok account to which you link your TikTok Shop.
Many products are allowed on the platform, but some restricted categories that won't work are digital products, adult products, alcohol, and tobacco products, to name a few.
3. Hire Influencers To Promote Your Products And Services
Find influencers and TikTok creators to work with to create engaging content and promote your products and services.
Hire a TikTok influencer for sponsored content on sites like:
Reach out and make a deal with creators who you'll pay to promote your products. You can offer gifted merchandise, compensation, or a combination of the two.
4. Drive Traffic To Your Affiliate Links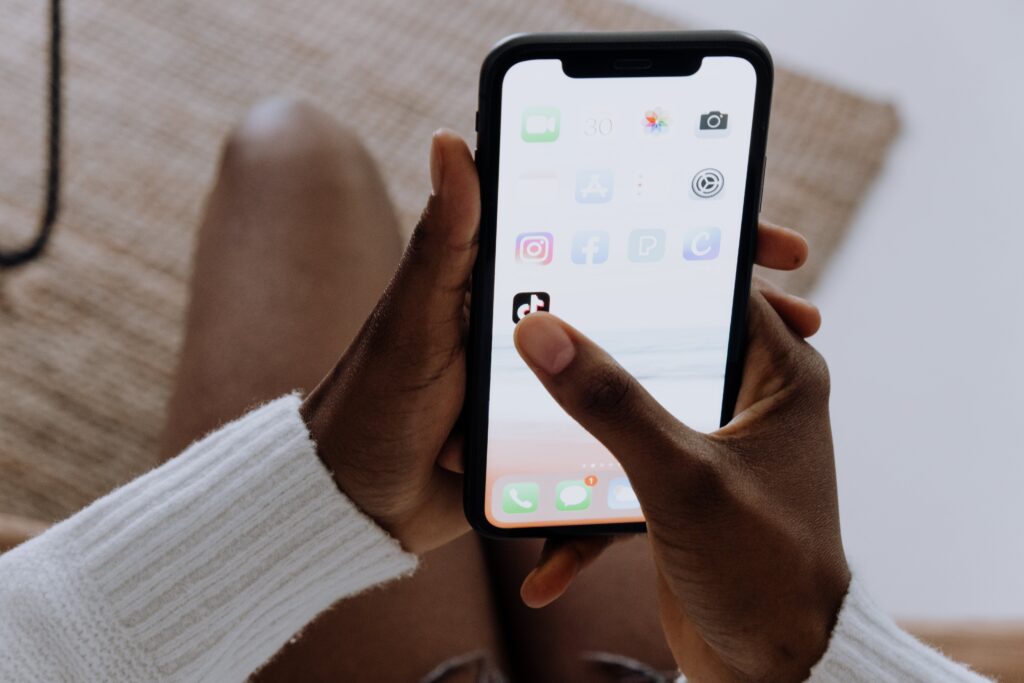 TikTok is a good platform to make money with affiliate marketing. It's one of the best ways to make money on TikTok and monetize your TikTok presence.
Top affiliates use the TikTok app to create interesting content for their audience. Then they funnel that traffic to their landing pages.
Here's an example of what that looks like:
Choose a niche
Pick an affiliate link
Build an email list and landing page
Set up a TikTok account
Post TikTok videos
Drive traffic to your landing page
Get email list subscribers
Send emails sharing your affiliate links
It's a multi-step process, but luckily, it can be run on autopilot. You just need the right tools and systems in place. Then, TikTok affiliate marketing can make you money in your sleep!
Look into tools like:
This is a prime example of how an affiliate marketing funnel works by Authority Hacker: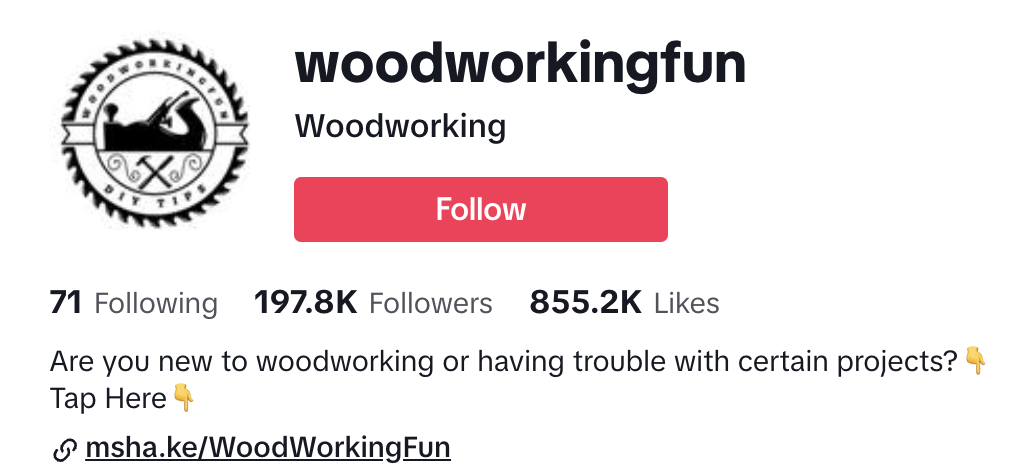 This woodworking niche TikTok account posts about woodworking. Traffic is funneled to their landing page linked in the image. Then, it directs viewers to multiple offers, one of which is a Clickbank affiliate product…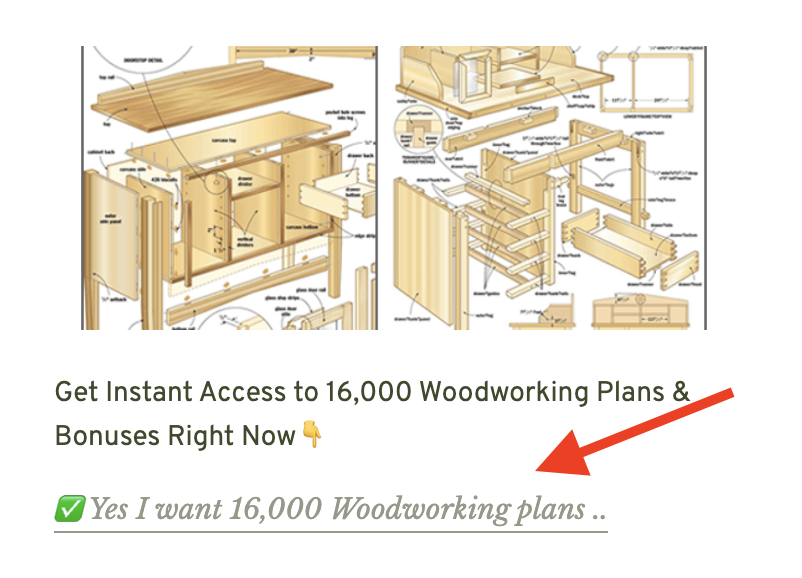 It pays around $55/conversion.
At 100 conversions/month, this page would be making $5,500/month from this one offer!
While this TikTok account has followers, you don't necessarily need followers for this to work.
Keep in mind that a clickable link in your bio is available on your TikTok account once you reach 1,000 followers.
If you have zero followers, it can be a little more tricky to point users in the right direction to click your links.
How To Share Links On TikTok Under 1,000 Followers
Here are some options for that:
Link to your Instagram account in your TikTok bio
Share your unclickable landing page link in your TikTok description (viewers can type the link into their browser)
Share links in DM messages on TikTok
5. Create UGC Content For Brands
One of the rising stars of the year for TikTok money makers with no followers has been UGC. UGC, or user-generated content, is about creating TikTok content for brands for their exclusive use. You won't post the TikTok videos on your account, so the number of followers you have doesn't matter!
This is a high-earning online job and the perfect flexible business idea for college students!
On Reddit, creators flocked to this thread to share their UGC income reports:
Over $5K in the first month
$10K to $15K a month
$3,000/month
How To Find UGC Creator Jobs?
Freelancer sites like Fiverr and Upwork are a good place to start. You can check out creator marketing agencies that post UGC opportunities, too.
6. Become A Brand Ambassador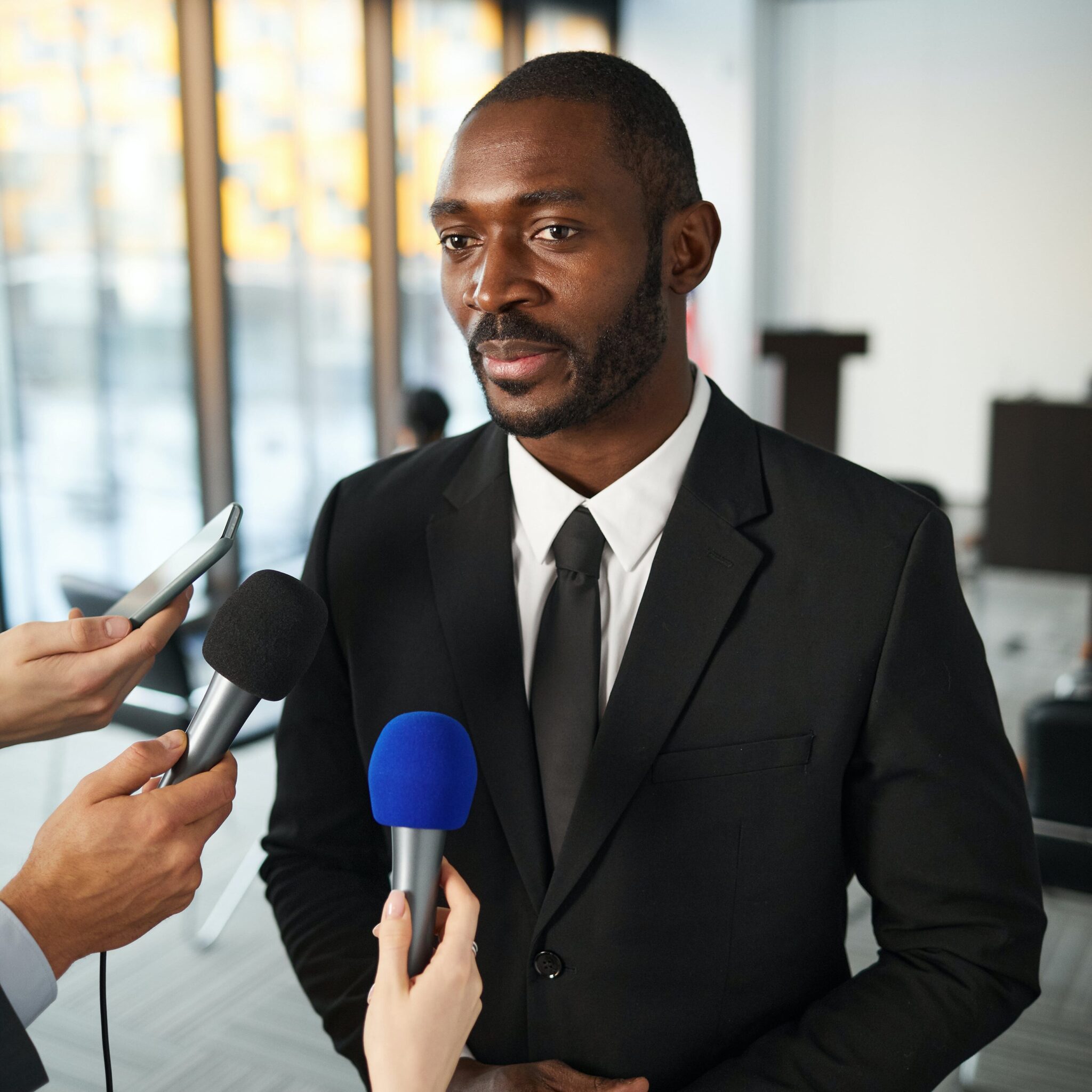 A brand ambassador is a company representative. They do things like:
Attend PR events
Give product demonstrations
Meet and greet customers
You'll represent the company in a positive light and act as a public figure for them.
This is one of the best ways how to make money on TikTok without followers. You can create engaging promotional content on the company's TikTok profile and respond to fan comments and DM messages.
No activity on your personal TikTok account needs to be done, necessarily.
For people who are niche experts or brand enthusiasts, this could be the perfect gig to pursue!
How Do I Start Earning On TikTok?
If you're serious about earning on TikTok, the best thing to do is take action and start! There are tons of ways to make money on TikTok through the opportunities shared above:
UGC creator
Brand ambassador
Selling products and services
Affiliate marketing
Choose one or more of these options, then set your plan into action!
What's great about these money-making ideas is that they'll give you practice and experience using TikTok. With that knowledge, you can take it back to your personal TikTok account, start posting, and drum up a social following.
Then, that'll bring even more ways to make money on TikTok, like:
Creator Next (It includes TikTok programs like Creator Fund, Creator Marketplace, and more)
TikTok Video Series
TikTok Creativity Program Beta
Selling using your profile clickable link in bio
Brand partnerships
TikTok Live Stream and Video Gifts
Bottom Line
There's truly no barrier to entry when it comes to TikTok. Even if you have no TikTok followers, you can still make money on the platform.
I love that there are so many multifaceted money-making options available to explore with this app! It feels like the options are truly endless.
Examine each of these ideas to see which one is the best fit for you. Pursuing more than one is an option to boost your income further, creating an additional income stream.
I hope we clearly answered your questions about how to make money on TikTok without followers. As you see, there are plenty of ways!
Which path will you take to make money on TikTok?
Want to learn step-by-step how I built my Niche Site Empire up to a full-time income?
Yes! I Love to Learn
Learn How I Built My Niche Site Empire to a Full-time Income
How to Pick the Right Keywords at the START, and avoid the losers
How to Scale and Outsource 90% of the Work, Allowing Your Empire to GROW Without You
How to Build a Site That Gets REAL TRAFFIC FROM GOOGLE (every. single. day.)
Subscribe to the Niche Pursuits Newsletter delivered with value 3X per week