901 Fashion Show Name Ideas to Strut Your Business on the Runway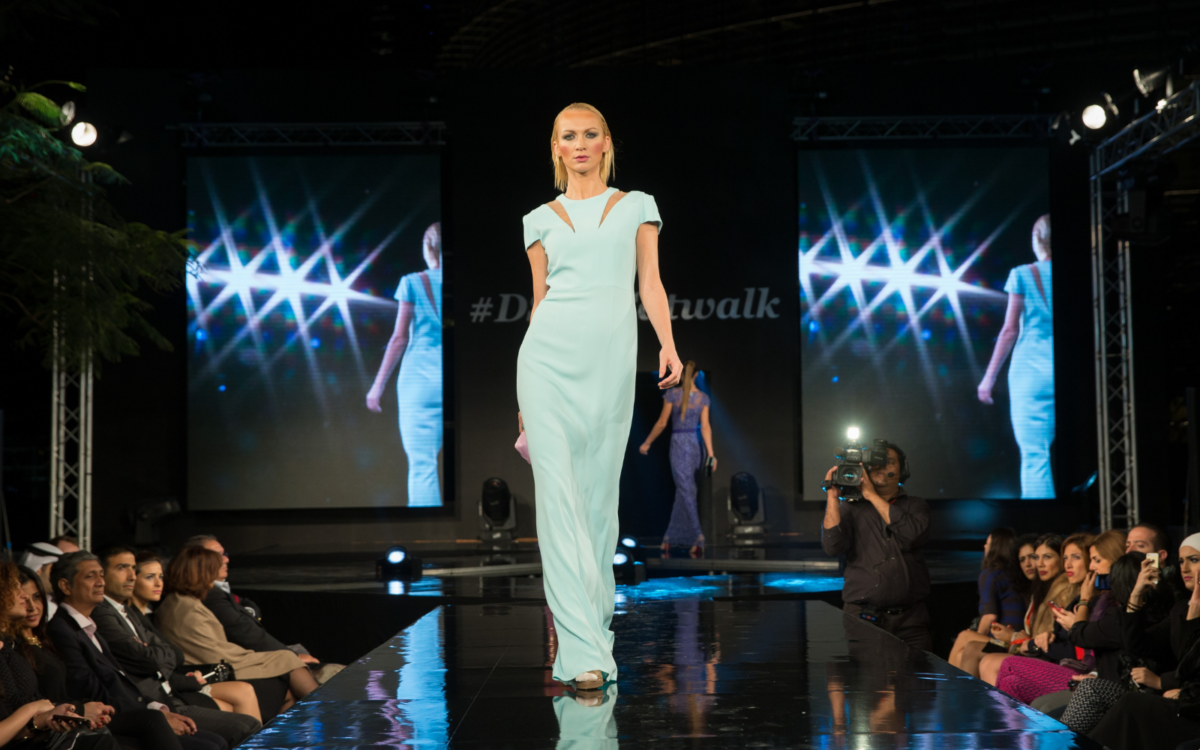 When you buy something through one of the links on our site, we may earn an affiliate commission.
Unlock the runway of your dreams! Are you an aspiring fashionista, designer, or event planner seeking the perfect name for your dazzling fashion show? Our curated list of 901 show-stopping fashion show name ideas is your ultimate inspiration source.
From chic and trendy to glamorous and timeless, we've got it all. We've also wrapped up essential naming tips to ensure your fashion show shines brighter than the Eiffel Tower at night. Whether you're launching a spring collection or a sponsored event, our tips and catchy names will have you strutting confidently into the world of high fashion.
Dive in and discover your fashion show's perfect identity!
Catchy Fashion Show Name Ideas
Haute Couture Gala
Runway Revolution
GlamourFest
Catwalk Chronicles
Vogue Vista
Style Symphony
Chic Couture Carnival
Fashion Fusion Fest
Trendsetters' Showcase
Couture Carnival
Fashion Fiesta
Elegance Extravaganza
Couture Confluence
Trendy Treasures
Moda Mania
Couture Cabaret
Style Spotlight
En Vogue Elegance
Runway Rendezvous
Trend Tornado
Glam Gala Affair
Fashion Forward Fête
Couture Carousel
Vogue Voyage
Glamour Galleria
Couture Classics
Trendsetting Twilight
Fashion Finesse Fair
Chic Charm Spectacle
Style Safari
Haute House Soiree
Runway Royalty
Fashionable Fusion
Couture Connection
Trendy Triumph
Glamour Glimpse
Catwalk Carnival
Elegance Euphoria
Chic Spectacular
Vogue Vanguard
Style Sensation
Couture Chronicles
Fashion Fever
Trendy Temptations
Moda Magic
Couture Odyssey
Runway Romance
Glamour Gala Showcase
Haute Heritage
Fashion Fusion Festival
Style Showcase
Couture Connoisseurs
Trendy Tapestry
Vogue Vista Voyage
Glamour Garden
Runway Revelation
Elegance Ensemble
Chic Couture Collective
Fashion Forward Fantasy
Trendy Twilight Tease
Charity Fashion Show Names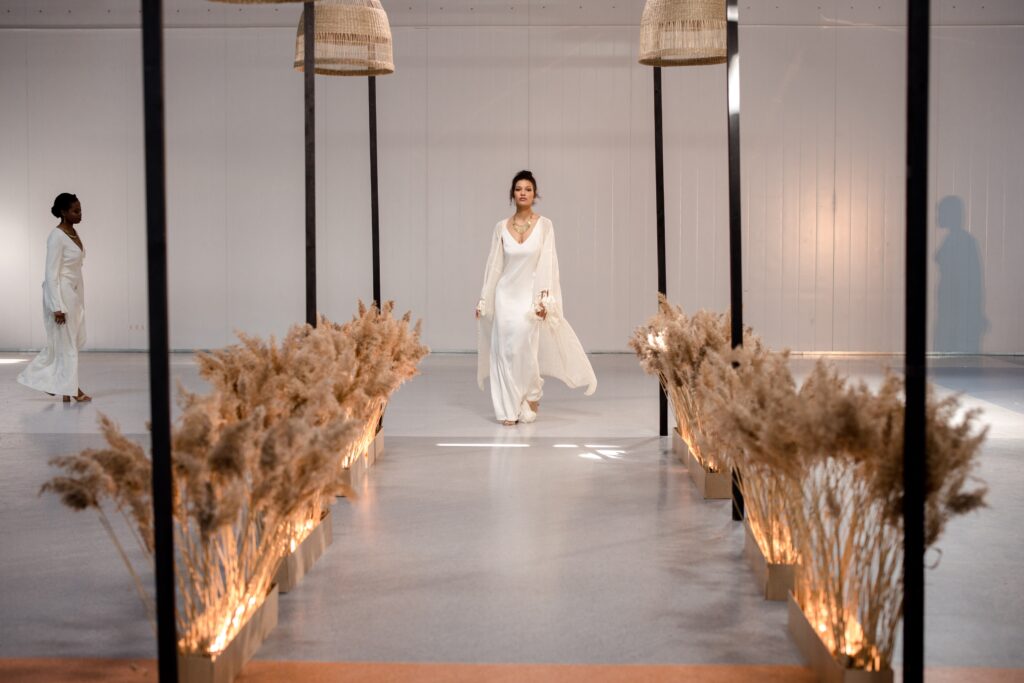 Fashion for a Cause
Runway of Hope
Couture with Compassion
Style for a Smile
Glamour Giving Gala
Catwalk for Charity
Trending for Good
Fashioning Change
Couture Caring Collective
Runway Hearts
Vogue for a Better World
Fashion Forward for Charity
Glamour with Purpose
Elegance Empowers
Chic Charity Showcase
Fashioning Dreams
Couture for a Cure
Trendsetters for Change
Glamour for Goodness
Runway of Love
Hope Couture
Style for a Brighter Tomorrow
Couture for Compassion
Trending Towards Charity
Glamour Gives Back
Catwalk of Kindness
Fashioning Hope
Runway for a Cause
Vogue for Volunteering
Couture for a Kinder World
Style with Heart
Glamour for Giving
Elegance for Empathy
Chic Charity Chic
Fashioning a Better Future
Runway with Purpose
Couture for Community
Trending for Tomorrow
Glamour for Generosity
Catwalk of Change
Fashioning Impact
Style with a Mission
Hopeful Couture
Couture for Compassionate Causes
Runway for Resilience
Vogue with Values
Glamour with Grace
Trendsetters of Tomorrow
Charity Chic Couture
Fashioning a Kinder World
Couture for a Cleaner Planet
Style for Social Good
Glamour for a Greener Future
Runway of Unity
Hopeful Haute
Couture for a Brighter Society
Trending for Transformation
Catwalk for a Cause
Fashioning Philanthropy
Vogue with Vision
Cool Names
Urban Chic Showcase
Street Style Stunner
Rebel Runway
Electrifying Elegance
Futuristic Fashion Frenzy
Neo Noir Couture
Vortex Vogue
Beyond the Runway
Edge of Elegance
Cyber Couture
Artistic Attire Affair
Avant-Garde Allure
Eclectic Ensembles Expo
Boho Chic Bonanza
Haute Hipster Haven
Luxe in the Limelight
Neon Dreams Runway
Underground Couture Carnival
Grunge Glamour Gala
Retro Revival Rendezvous
Vintage Vibes Vault
Rock 'n' Roll Runway
Pop Art Parade
High-Tech Haute
Streetwear Spectacular
Eco-Chic Extravaganza
Urban Jungle Fashion Fest
Cosmic Couture Carnival
The Aviator's Attire
Rebel Renaissance
Outlawed Opulence
Dystopian Dreams Showcase
Neo-Bohemian Bliss
Cyberpunk Catwalk
Industrial Elegance Expo
Sci-Fi Style Spectrum
Ethereal Edge
Urban Legends Runway
Digital Diva Collection
Street Culture Chronicles
Neo-Gothic Glamour
Post-Apocalyptic Apparel
Urban Nomad Niche
Tech-Trend Tornado
Posh Punk Parade
Space Age Style Safari
Rebel Renaissance Rendezvous
Eclectic Euphoria Expo
Retro Remix Runway
Street Smart Showcase
Futuristic Funk Fashion
Boho Bliss Bonanza
Metropolis Mode Maven
Urban Artistry Affair
Neo-Glamour Galore
Virtual Vogue Voyage
Haute Street Scene
Alternative Allure Expo
Neon Nostalgia
Avant Chic Carnival
Creative Fashion Show Name Ideas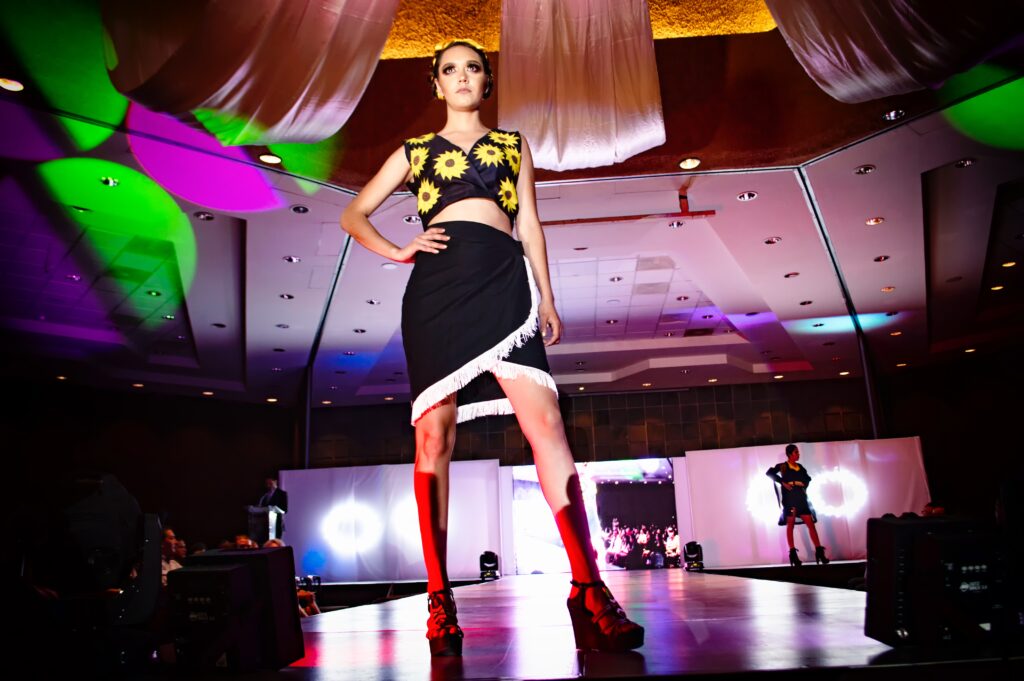 Kaleidoscope Couture
Whimsical Wardrobe Wonderland
Artistry in Attire
Couture Canvas
Enigmatic Elegance
Ethereal Ensemble Extravaganza
Harmonious Hues Haute
Visionary Vogue Voyage
Elemental Elegance
Chromatic Couture Chronicles
Eclectic Euphoria
Fashion Fables
Rhapsody in Runway
Theatrical Threads
Fusion Fantasy Fiesta
Stylish Storytellers
Quirky Chic Quest
Mystical Moda Maven
Sculpted Style Saga
Dreamweaver Dress-Up
Avant-Garde Artistry
Eccentric Elegance Expo
Haute Heritage Hues
Ethereal Extravaganza
Enchanted Ensemble Escapade
Couture Collage
Palette of Possibilities
Fashionable Fables
Surreal Style Soirée
Whimsy Wardrobe World
Chroma Couture Carnival
Renaissance Runway
Eclectic Elegance Expedition
Imagination Ignited
ChicCanvas Couture
Kaleidoscopic Karma
Bohemian Brushstrokes
Visionary Vogue Venture
Fantasia Fashion Fête
Enigmatic Ensemble Excursion
Mythical Moda Mingle
Artistic Attire Adventure
Dreamscape Dress-Up
Chic Chronicles Quest
Haute Hue Harmony
Couture Kaleidoscope
Elysian Elegance
Fashion Fables Fair
Wonderland Wardrobe Wonders
Spectrum Style Showcase
Creative Couture Cabaret
Whimsical Wardrobe Whirlwind
Enchanted Ensemble Encounter
Surreal Style Sojourn
Kaleidoscopic Kaleidosphere
Visionary Vogue Odyssey
Fusion Fantasy Fables
Chromatic Chic Celebration
Ethereal Elegance Ensemble
Dreamweaver Delights
Cute Names
Fashion Fables for Friends
Chic and Sweet Soiree
Pretty as a Petal Parade
Whimsical Wardrobe Wonders
Lovely in Lace
Bow-tiful Runway
Polka Dot Princess Pageant
Floral Fantasy Fashion
Teddy Bear Couture
Enchanted Ensemble Extravaganza
Sparkle and Shine Showcase
Tulle and Tiaras
Candyland Couture
Dollhouse Dreams Dress-Up
Rainbow Runway Romp
Pajama Party Pizzazz
Unicorn Chic Carnival
Adorable Attire Affair
Teddy Bear Tea-Time
Pastel Perfection Parade
Tutu Twirls and Tiaras
Cupcake Couture Carousel
Fairytale Fashion Fiesta
Cute Critters in Couture
Kawaii Kids Collection
Whimsy Wardrobe Wonderland
Little Mermaid Magic
Bunny Hop Couture
Sparkly Starlet Showcase
Sweetheart Style Soiree
Fantasy Frocks Fair
Puppy Love Pageant
Cherry Blossom Chic
Miniature Marvels in Moda
Tea Party Treasures
Princess Playtime Parade
Precious Pixie Palette
Unicorn Dreamscape
Teddy Bear Tea-Time Tales
Enchanted Garden Gala
Rainbow Runway Reunion
Cupcake Couture Carnival
Tiny Tutu Troupe
Wonderland Wardrobe Whirlwind
Fairyland Fantasy Frocks
Bunny Ears and Bowties
Adorable Attire Adventure
Magical Miniatures Moda
Kawaii Couture Cabaret
Dreamy Dollhouse Delights
Teddy Bear Twinkle
Starry-Eyed Style Soiree
Sweet Dreams Showcase
Enchanted Attire Affair
Fantasyland Fashion Fest
Paws and Pearls Parade
Bubblegum Chic Carnival
Little Legends in Lace
Cupcake Carousel Couture
Garden of Giggles Gala
Designer Fashion Show Name Ideas
Haute Couture Revue
Designer Dreamscape
Runway Royalty Showcase
Elegance Envisioned
Couture Creations Collective
Fashion Forward Finesse
Style Icon Spectacle
Luxe Label Legends
Designer Dazzle Delights
Signature Style Soirée
Artistry in Apparel
Couture Chronicles Collective
Visionary Vogue Vault
Couturiers' Canvas
Runway Renaissance
Glamourous Garb Gala
Timeless Elegance Expo
Designer Diva Dynasty
Fashion Maven Manifesto
Couture Curators Collective
Runway Rhapsody
Opulent Origins
Vogue Visions
Designer Dreamscape Soiree
Haute Couture Odyssey
Elegance Elevated
Style Virtuoso Voyage
Couture Connoisseurs Collective
Enigmatic Elegance Expo
Runway Revelations
Luxe Label Legends Lounge
Designer Dialogues
Artistic Allure Affair
Couture Chronicles Cabaret
Visionary Vogue Voyage
Fashionable Fusion Fables
Runway Royalty Rendezvous
Gallery of Glamour
Timeless Trends Theatre
Designer Decadence Delight
Elegance Etched in Couture
Style Symphony Soiree
Couture Canvas Cabaret
Chic Creations Collective
Runway Reflections
Opulent Origins Odyssey
Vogue Visionaries
Designer Dreamscape Delight
Couture Cornerstone
Runway Rhapsody Reunion
Haute Heritage Haven
Elegance Elysium
Style Strokes Showcase
Couture Chronicles Conversations
Artistry in Action
Designer Diva Dialogues
Fashion Muse Manifesto
Luxe Label Legends Lounge
Signature Style Showcase
Couture Connoisseurs Conversation
Fall Fashion Show Name Ideas
Autumn Attire Affair
Fall Fashion Foliage
Cozy Couture Collection
Harvest Runway Revue
Sweater Weather Showcase
Fall Flannel Fantasy
Pumpkin Spice & Everything Nice
Rustic Chic Rendezvous
Leaves & Layers Expo
Golden Glow Gala
Fireside Fashion Fiesta
Fall Into Style
Maple Majesty Moda
Crisp & Chic Couture
Flannel & Foliage Fashion
Autumn Aura Attire
Cozy Comfort Couture
Fall Fantasy Finery
Harvest Haute Couture
Sweater Season Soirée
Foliage & Flair
Pumpkin Spice Parade
Rustic Elegance Extravaganza
Autumn Whispers Wardrobe
Fireside Fashions Fête
Fall Frocks & Frills
Leaves & Layers Lounge
Golden Moments Moda
Woodland Walkway Wardrobe
Fireside Fantasy Fashion
Fall Enchantment Expo
Flannel & Foliage Fables
Autumn Chic Chronicles
Cozy Couture Cabaret
Harvest Moon Haute
Sweater Weather Sensation
Maple Leaf Magic Moda
Rustic Glamour Gala
Falling for Fashion
Fireside Flair Showcase
Fall Elegance Ensemble
Leaves & Layers Luncheon
Pumpkin Spice & Plaid Parade
Forest Fashion Frenzy
Cozy Couture Confluence
Autumnal Allure Affair
Fireside Fashion Frontier
Harvest of Haute Couture
Sweater Style Soiree
Foliage & Flannel Fantasy
Fall Finery Fair
Woodsy Wardrobe Wonderland
Rustic Radiance Rendezvous
Autumn Attire Odyssey
Fireside Fashion Forward
Maple Marvel Moda
Flannel & Foliage Finale
Cozy Couture Conversations
Harvest Hues Haute
Sweater Season Sensation
Formal Runway Fashion Show Names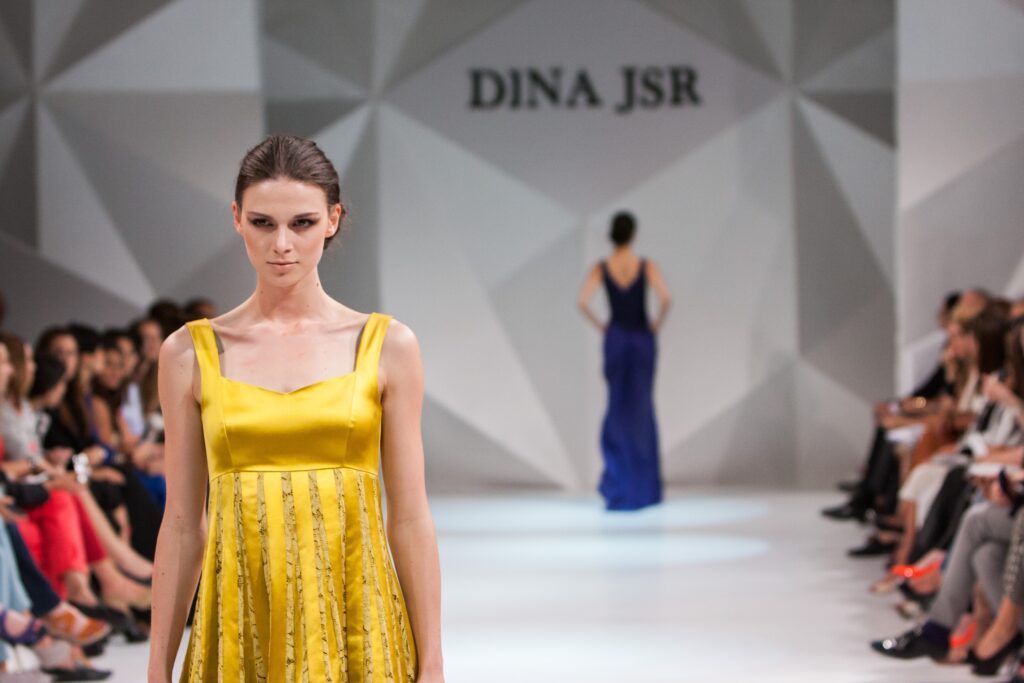 Opulent Elegance Extravaganza
Black Tie Affair Showcase
Regal Runway Revelry
Haute Couture Gala
Evening Enchantment Expo
Formal Finery Fête
Luxe Label Legends Lounge
Classic Chic Collection
Elegant Epoch Expo
Glamour in Gowns Gala
Dapper & Divine Display
Couture Classics Cabaret
Grandeur & Grace Gala
Timeless Tuxedo Treasures
Glamourous Gowns Galleria
Royal Runway Rendezvous
Chic Sophistication Soirée
Evening Elegance Extravaganza
Formal Fantasy Finery
Elite Elegance Ensemble
Opulence Unveiled
Haute Heritage Haute
The Elegance Epoch
Grand Gala Gowns
Black Tie Bliss Showcase
Regal Reverie Runway
Evening Glamour Gathering
Luxe Label Legacy
Timeless Tuxedo Theatre
Elegant Attire Affair
Glamorous Gowns Gala
Royal Runway Radiance
Classic Chic Conversation
Formal Fashion Frontier
Haute Couture Connoisseurs
Opulent Elegance Odyssey
Elegance in Eveningwear
Couture Classics Conversation
Grandeur & Glamour Gala
Timeless Tuxedo Tribute
Luxe Label Legends Lounge
Chic Soiree Showcase
Regal Runway Romance
Evening Elegance Ensemble
Formal Finery Fiesta
Elite Epoch Extravaganza
Haute Heritage Haven
Opulent Opulence Odyssey
Glamour in Gowns Gathering
Classic Couture Cabaret
Regal Runway Royalty
Luxe Label Legacy Lounge
Timeless Tuxedo Tradition
Evening Elegance Engagement
Royal Gala Runway
Couture Classics Conversations
Elegant Epoch Euphoria
Haute Couture Confluence
Grand Gala Glamour
Couture Kaleidoscope Extravaganza
Haute Couture Fashion Show Names
Couture Connoisseurs' Cabaret
Elysian Elegance Expo
Runway Royalty Regale
Vogue Virtuosos Showcase
Luxe Label Legends Lounge
Haute Couture Odyssey
Grand Gala Gowns Gathering
Regal Runway Reverie
Opulent Opulence Extravaganza
Elite Epoch Elegance
Elegance Elevated Extravaganza
Regency Rendezvous
Haute Heritage Haven
Vogue Vignettes Voyage
Chic Couture Conversations
Regal Runway Romance
Couture Canvas Chronicles
Grandeur & Glamour Gala
Opulent Ovation Odyssey
Elegance in Evolution
Haute Couture Confluence
Vogue Visions Voyage
Elysian Epoch Extravaganza
Couture Chronicles Conversations
Elite Elegance Engagement
Opulent Opulence Odyssey
Haute Heritage Hues
Luxe Label Lounge
Runway Reverie Regale
Couture Creations Cabaret
Elysian Elegance Ensemble
Regency Runway Rendezvous
Haute Couture Chronicles
Runway Royalty Recollections
Opulent Opulence Oasis
Vogue Ventures Voyage
Elegance Elevation Extravaganza
Luxe Legacy Lounge
Haute Couture Haven
Grand Gala Gowns Gala
Couture Canvas Cabaret
Vogue Vistas Voyage
Elysian Elegance Engagement
Runway Royalty Radiance
Regal Runway Reflections
Couture Chronicles Couturiers
Elite Elegance Euphoria
Vogue Voyages Voyage
Haute Heritage Harmony
Luxe Label Loft
Elysian Elegance Extravaganza
Regency Runway Reflections
Opulent Opulence Oasis
Chic Couture Conversations
Couture Canvas Conversation
Couture Creations Cabaret
Regal Runway Revelry
Grand Gala Glamour
Haute Couture Chronicles
Chic Couture Conversations
Informal Fashion Show Names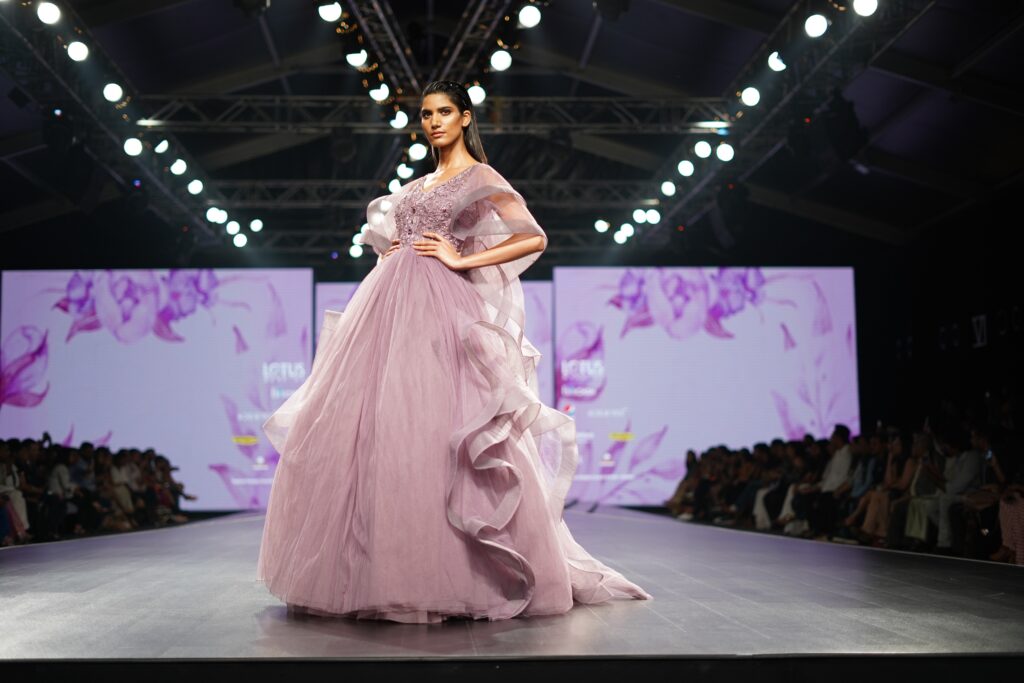 Style Street Party
Urban Edge Showcase
Casual Couture Carnival
Trendy Threads Throwdown
Street Style Stomp
Relaxed Runway Rendezvous
Boho Vibes Vogue
Funky Fashion Fiesta
Hipster Haute Hour
Streetwear Showdown
Trendsetters' Takedown
Casual Chic Collection
Fashion Fusion Fling
Laid-Back Luxe Lounge
Groovy Garb Gathering
Vintage Vogue Vibes
Casual Cool Chronicles
Streetwise Style Soirée
Indie Influence Expo
Retro Revival Roundup
Urban Funk Fashion
Quirky Couture Cabaret
Eclectic Elegance Extravaganza
Effortless Elegance Expo
Bohemian Bliss Bonanza
Street Swagger Soiree
Trendy Treasures Throwdown
Chic Street Stories
Hip and Happening Haute
Casual Catwalk Collective
Offbeat Outfits Odyssey
Funky Fusion Festival
Style Safari Soirée
Urban Boho Bash
Street Style Soiree
Indie Chic Chronicles
Relaxed Runway Rave
Retro Remix Roundup
Laid-Back Luxe Lounge
Vintage Vogue Vibes
Urban Funk Fiesta
Effortless Elegance Extravaganza
Quirky Couture Cabaret
Streetwise Style Showcase
Indie Influence Expo
Bohemian Bliss Bonanza
Groovy Garb Gathering
Street Swagger Soirée
Trendy Treasures Throwdown
Chic Street Stories
Hip and Happening Haute
Casual Catwalk Collective
Offbeat Outfits Odyssey
Fashion Fusion Fling
Style Safari Soiree
Retro Revival Roundup
Eclectic Elegance Extravaganza
Street Style Stomp
Boho Vibes Vogue
Relaxed Runway Rendezvous
Production Show Names
Production Runway Revelry
Fashion Factory Frenzy
Style Stage Showcase
Mode Makers' Melange
Couture Creators' Carnival
Creative Couture Collective
Designers' Drama Display
Mode Maven's Moment
Production Process Parade
Runway Creations Cabaret
Fashion Factory Fantasy
Style Setters' Soirée
Couture Craftsmanship Carnival
Designers' Delights Display
Mode Makers' Masterpiece
Production Panorama
Fashion Forward Factory
Creative Couture Confluence
Design Drama Delights
Mode Maven's Magic
Production Spotlight Spectacle
Couture Craftsmen's Carnival
Style Setters' Showcase
Fashion Factory Finesse
Creative Couture Carousel
Mode Makers' Montage
Production Process Pageant
Design Drama Dreamland
Couture Creators' Cabaret
Production Perfection Parade
Style Stage Spectacle
Mode Makers' Marvels
Creative Couture Chronicle
Design Drama Dreamscape
Couture Craftsmen's Carousel
Production Premiere
Fashion Factory Fiesta
Style Setters' Soiree
Mode Maven's Mastery
Couture Creators' Confluence
Design Drama Delights
Production Pathway
Creative Couture Carnival
Mode Makers' Medley
Fashion Factory Fantasia
Style Stage Saga
Couture Craftsmen's Conclave
Production Pageantry
Design Drama Dreamworld
Creative Couture Cabaret
Mode Makers' Marvel
Couture Craftsmanship Chronicle
Production Premiere Parade
Style Setters' Spectacle
Fashion Factory Fusion
Design Drama Dreamscape
Couture Creators' Carousel
Mode Maven's Montage
Production Pathway
Crafted Couture Chronicle
Spring Collection Name Ideas
Spring Fling Fashion Fiesta
Blooms & Blossoms Showcase
Fresh Florals & Fashion
Garden Glamour Gala
Petals & Pastels Parade
Springtime Elegance Expo
Meadow Muse Moda
Botanical Beauty Bonanza
Floral Fantasy Fashion
Spring Style Soiree
Blossom & Bloom Bash
Chic in Full Bloom
Garden of Glam Gowns
Spring Awakening Attire
Floral Finesse Festival
Enchanted Garden Ensemble
Sunshine & Style Spectacle
Petal Perfect Parade
Springtime Serenade Soirée
Blooming Couture Collection
Pastel Palette Parade
Nature's Runway Revue
Fresh Florals Fantasy
Meadow Moda Masterpiece
Botanical Bliss Bonanza
Floral Fling Fiesta
Spring Reverie Rendezvous
Blossom & Breeze Bash
Petal Power Parade
Springtime Splendor Showcase
Garden Gala Glimpse
Chic in Bloom
Blooms & Bouquets Expo
Springtime Symphony Soiree
Floral Elegance Extravaganza
Meadow Muse Mode Maven
Botanical Beauty Ballet
Spring Style Serenade
Blossom & Bloom Bonanza
Enchanted Garden Gala
Sunshine & Style Spectacle
Petal Perfect Pageant
Springtime Sensation Showcase
Blooming Beauty Bash
Pastel Petals Parade
Nature's Runway Romance
Fresh Florals & Fashions
Meadow Moda Mania
Botanical Bliss Blossom
Floral Flourish Festival
Spring Reverie Runway
Blossom & Breeze Ballet
Petal Parade Palooza
Springtime Splendor Soiree
Garden Glamour Gathering
Chic in Full Bloom
Blooms & Bouquets Ball
Springtime Symphony Showcase
Floral Finesse Fiesta
Meadow Muse Moda Magic
Sponsored Fashion Show Name Ideas
SponsorStyle Showcase
Brand Brilliance Runway
Couture Collaborations Carnival
Partnered Prestige Parade
Signature Sponsorship Spectacle
Label Love & Luxury
Glamour & Generosity Gala
Sponsored Styles Soirée
Trendsetter Tribute
Fashion Forward Funding
Sponsor Spotlight Spectacle
Designer Dedication Display
Couture Partners' Carnival
Sponsored Style Showcase
Sponsorship Stars Soiree
Brand Brilliance Bonanza
Couture Collaborators' Conclave
Partnered Prestige Parade
Signature Sponsorship Sensation
Label Love & Luxe Lounge
Glamour & Giving Gala
Sponsored Sensational Styles
Trendsetting Triumph
Fashion Forward Funding Fiesta
Sponsor Spotlight Showcase
Designer Dedication Display
Couture Collaborations Cabaret
Sponsored Style Spotlight
Sponsorship Stars Showcase
Brand Brilliance Bash
Sponsored Showcase Soiree
Couture Collaborators' Celebration
Partnered Prestige Pageant
Signature Sponsorship Soiree
Label Love & Luxe Lounge
Glamour & Generosity Gathering
Sponsored Sensational Styles
Trendsetter Tribute
Fashion Forward Funding Fest
Sponsor Spotlight Spectacle
Designer Dedication Display
Couture Collaborations Cabaret
Sponsored Style Spotlight
Sponsorship Stars Showcase
Brand Brilliance Bonanza
Couture Collaborators' Confluence
Partnered Prestige Parade
Signature Sponsorship Sensation
Label Love & Luxe Lounge
Glamour & Giving Gala
Sponsored Sensational Styles
Trendsetting Triumph
Fashion Forward Funding Fiesta
Sponsor Spotlight Showcase
Designer Dedication Display
Couture Collaborations Celebration
Sponsored Style Spectacle
Sponsorship Stars Soiree
Brand Brilliance Bash
Couture Collaborators' Carnival
Summer Fashion Show Name Ideas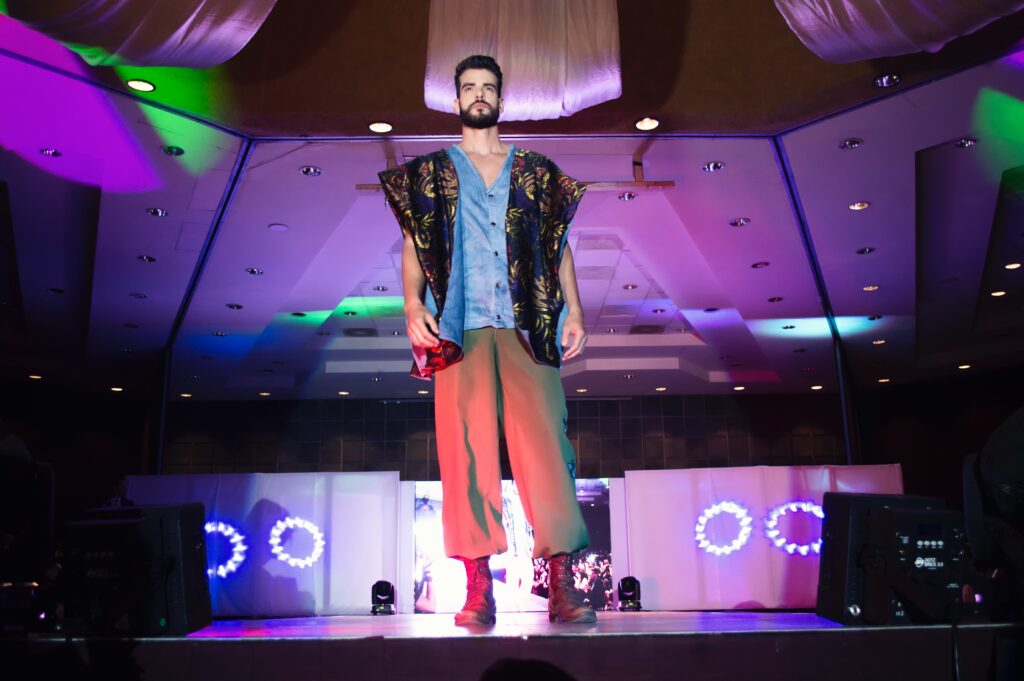 Sun-Kissed Style Soiree
Tropical Trends Tango
Beach Breeze Runway
Seaside Chic Showcase
Summer Sizzle Spectacle
Sunshine Couture Carnival
Coastal Charm Collection
Island Elegance Expo
Resort Wear Rendezvous
Summer Lovin' Lounge
Paradise Prints Parade
Ocean Vibes Vogue
Nautical Necessities Narration
Summer Splash Sensation
Palm Beach Panache Pageant
Tropicana Threads Theatre
Beachfront Boho Bash
Sunlit Style Sojourn
Surf & Sand Showcase
Summer Solstice Soiree
Sunkissed Couture Cabaret
Sea Breeze Stroll
Island Hues Haute
Vacation Vibes Voyage
Coastal Chic Chronicles
Sunshine Style Spectacle
Beach Bliss Bonanza
Resort Runway Revue
Summer Dream Dresses
Tropical Twist Trends
Ocean Odyssey Extravaganza
Sand and Surf Spectacle
Seaside Serenade Soirée
Sunlit Silhouettes Show
Beachcomber's Beauty Bash
Island Infusion Expo
Summer Style Safari
Palm Paradise Parade
Nautical Necessities Narrative
Coastal Couture Carnival
Sunshine State Soiree
Tidal Trends Tango
Beachfront Boho Ballet
Sunset Chic Showcase
Summer Solstice Saga
Sunkissed Silhouettes Soiree
Sea Breeze Style Sojourn
Island Influences Expo
Vacation Vibes Voyage
Coastal Color Chronicles
Sunshine Sensation Showcase
Beach Bliss Bonanza
Resort Ready Rendezvous
Summer Sunset Soiree
Tropicana Threads Theatre
Ocean Odyssey Extravaganza
Sand & Style Stroll
Seaside Soiree Spectacle
Sunlit Silhouettes Showcase
Beachcomber's Beauty Bash
Winter Fashion Show Name Ideas
Winter Wonderland Wardrobe
Snowflake Style Showcase
Frosty Elegance Extravaganza
Ice Queen Couture Carnival
Arctic Allure Affair
Cozy Couture Chronicles
Frozen Fantasy Fashion
Holiday Haute Hues
Icy Runway Revelry
Glacier Glamour Gala
Winter Whispers Wardrobe
Alpine Attire Affair
Snowfall Style Soirée
Polar Palette Parade
Nordic Noir Runway
Crystal Chic Collection
Frozen Elegance Expo
Arctic Aura Attire
Fireside Fashion Fiesta
Holiday Sparkle Spectacle
Winter Wardrobe Wonderland
Frosty Fashion Fables
Ice Princess Pageant
Snowy Serenade Soiree
Glacier Gowns Gala
Nordic Nights Moda
Winter White Wardrobe
Arctic Allure Extravaganza
Snowflake Sensation Showcase
Cozy Couture Cabaret
Frozen Fantasy Fiesta
Holiday Haute Heritage
Icy Runway Rendezvous
Crystal Couture Carnival
Winter Whispers Wardrobe
Snowfall Style Spectacle
Polar Palette Pageant
Alpine Allure Affair
Arctic Elegance Ensemble
Fireside Fashion Fantasia
Holiday Sparkle Soirée
Winter Wonderland Wardrobe
Frosty Fashion Fiesta
Ice Queen Iconic Showcase
Snowy Serenade Spectacle
Glacier Glamour Gathering
Nordic Nights Narrative
Cozy Couture Chronicles
Frozen Elegance Extravaganza
Snowy Splendor Soiree
Holiday Haute Hues
Winter Wardrobe Whirlwind
Frosty Fashion Fantasy
Snowflake Style Soirée
Icy Runway Revelry
Crystal Chic Chronicles
Arctic Allure Gala
Snowfall Sensation Showcase
Nordic Noir Narrative
Glacial Glamour Gathering
Snowy Splendor Soiree
Tips for Choosing Fashion Show Name Ideas
Choosing the perfect name for your fashion show is a crucial step in establishing its identity and appeal. Here are some key do's and don'ts to keep in mind to inspire your planning:
Do's:
Reflect Your Theme: Your fashion show name should align with the theme, style, and purpose of the event. Ensure that it communicates the essence of your fashion collection or event's concept.
Be Unique: Aim for a name that stands out and is distinct from others in the industry. Unique names are memorable and help your event become a brand of its own.
Consider Your Audience: Think about who your target audience is. A name that resonates with your audience's tastes and preferences can make your fashion show more appealing.
Keep It Relevant: Make sure the name is relevant to the fashion industry or the specific niche you're targeting. It should instantly convey that it's a fashion event.
Think Long-Term: Choose a name that can grow with your fashion show. It should remain relevant and not limit your event's potential expansion or evolution.
Research Trademarks: Before finalizing a name, do a thorough search to ensure it's not already trademarked, copyrighted, or in use by another business. This helps prevent legal complications down the line.
Test It Out: Share potential names with friends, family, or colleagues to get feedback. What may seem catchy to you could have a different impact on others.
Don'ts:
Avoid Overused Terms: Try to steer clear of cliches or overused words and phrases like "glam," "chic," or "fabulous" unless you can put a unique spin on them.
Don't Be Too Complex: Keep the name simple and easy to pronounce. Avoid overly complicated words or combinations that might confuse or turn off potential attendees.
Stay Away from Offensive Language: Ensure that your chosen name does not have any offensive or inappropriate connotations. This can harm your brand's reputation.
Don't Box Yourself In: Avoid names that are too narrow or specific, as they may limit your event's growth or appeal to a broader audience.
Don't Rush the Decision: Take your time to brainstorm and choose the right name. Rushing the process may lead to a less-than-ideal choice.
Avoid Trends: While trendy words or phrases may seem appealing now, they might become dated in the future. Opt for something more timeless.
Don't Forget Domain Availability: If you plan to have an online presence, check if the domain name for your chosen fashion show name is available on Namecheap. Consistency across platforms is key.
Remember that choosing a name is a creative process. Don't be afraid to experiment with different ideas and seek feedback. A well-thought-out and fitting name can help your fashion show leave a lasting impression and set the stage for success in the fashion industry.
Good luck!
If you're in the early stages of your brand, you might also find this article on how to start a clothing business helpful!
Want to learn step-by-step how I built my Niche Site Empire up to a full-time income?
Yes! I Love to Learn
Learn How I Built My Niche Site Empire to a Full-time Income
How to Pick the Right Keywords at the START, and avoid the losers
How to Scale and Outsource 90% of the Work, Allowing Your Empire to GROW Without You
How to Build a Site That Gets REAL TRAFFIC FROM GOOGLE (every. single. day.)
Subscribe to the Niche Pursuits Newsletter delivered with value 3X per week