691 Creative & Clever Duty-Free Shop Name Ideas to Soar Above Competition
When you buy something through one of the links on our site, we may earn an affiliate commission.
Are you on the exciting journey of launching your very own duty-free shop? From Travelers' Treasures to Skyward Splendors, the name you choose can make all the difference! We've got a treasure trove of creative duty-free shop name ideas that will set your business apart.
We're also sharing essential naming tips to help you craft a name that's not only catchy but also meaningful. Whether you're looking for a name that's modern and trendy or one that's cute and catchy, we've got you covered.
Dive in and let's discover the perfect name that will make your duty-free shop soar above the rest!
Airport Duty-Free Shop Name Ideas
SkyLuxe Boutique
TravelTreasures
AeroGlam Emporium
FlyBuy Emporium
JetSet Finds
Cloud9 Collectibles
AirWonders
GlobeTrotter Goods
AeroArts & Crafts
AeroStyle Marketplace
Passport Plaza
AeroSavings Spot
WingedWonders
Skyward Selects
Duty-Free Delights
Takeoff Treasures
AeroEssentials
WanderLuxe Boutique
GlobalGate Gifts
HorizonHub Haven
Airborne Artisans
VoyageValue Finds
AeroAura
JetStream Souvenirs
AeroAdventures
SkyVoyage Vault
AeroGourmet Goods
Up, Up, & Away Emporium
WorldWander Warehouse
CloudCanvas
Aviator's Alley
Duty-Free Dazzles
AeroTrends Terminal
JetSet Jewels
Airborne Luxuries
AeroGlobe Goods
SkyMiles Market
AeroArtistry
Passport Picks
TakeFlight Treasures
AeroQuest
Skyward Splendors
WingedWonders World
AeroMarvels
GlobeTrotter Gems
HorizonHeirlooms
AeroSerenity
JetStream Souks
Skybound Souvenirs
AeroElite Emporium
VoyageVista
Duty-Free Dreams
AeroAesthetic
WanderWings Warehouse
CloudCanvas Collective
AeroAlchemy
JetSet Sparkles
Airborne Accents
AeroAntiques
SkyHigh Souvenirs
AeroEnchantment
WorldWander Wonders
HorizonHarbor Haven
AeroElegance
Passport Precious
AeroAtrium
Skyward Sparklers
AeroOpulence Outlet
Takeoff Trinkets
Catchy Names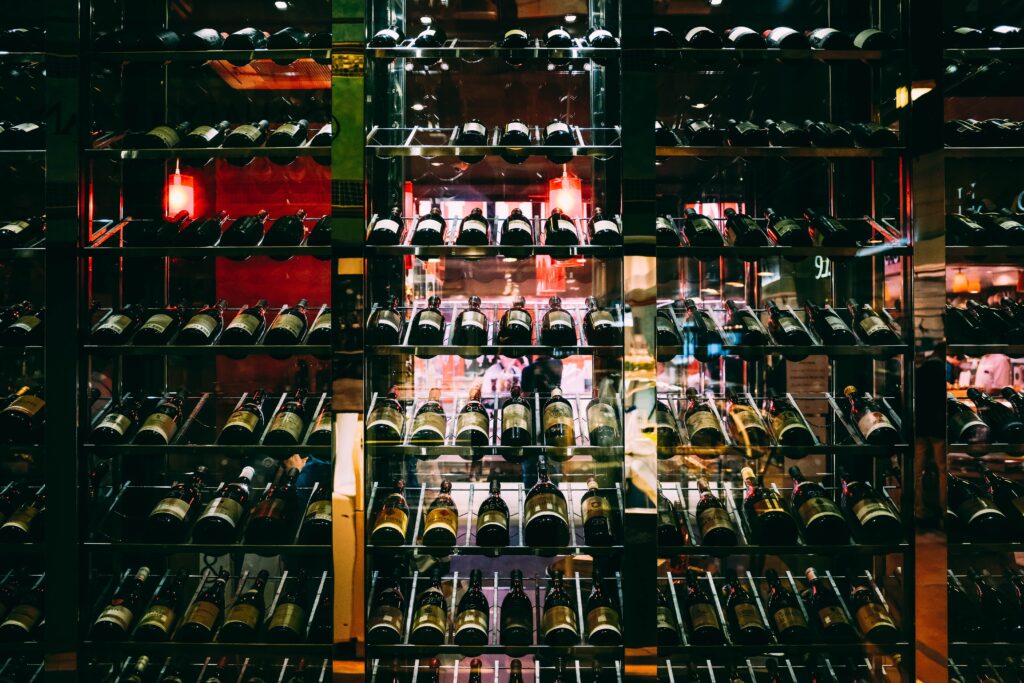 AeroLux Lagoon
Duty-Free Discoveries
SkyWonders Showcase
JetSet Journeys
AeroAllure Attic
GlobeTrekker Trove
HorizonHaven Finds
WanderLuxe World
CloudCraze Collectibles
AeroBoutique Bonanza
Passport Pavilion
SkySculpted Surprises
Takeoff Trinkets & Treats
AeroAdmiral's Attic
AeroCharm Chest
FlightZone Finds
Duty-Free Expressions
WanderLuxe Wonders
AeroEuphoria Emporium
JetSet Jamboree
SkySerenity Showcase
HorizonHarbor Haven
AeroArtisan Alley
Traveler's Troves
AeroAmbiance Annex
SkyGlow Galleria
Passport Portico
AeroNest Nook
Duty-Free Desires
WanderLuxe Wardrobe
GlobeQuest Goods
CloudCrafted Curios
SkySculpted Surprises
AeroEnsemble
HorizonHarbor Hideaway
Takeoff Temptations
AeroBoutique Bliss
JetSet Junction
AeroAdorn Abode
WanderLuxe Loft
Passport Panorama
SkySerenade Showcase
AeroArtistry Alcove
Traveler's Trove
AeroArcana Annex
SkyGaze Gallery
GlobeSeeker Surprises
CloudCharm Chest
Duty-Free Destinations
AeroWander Wardrobe
AeroEssence Emporium
JetSet Jeweled Junction
SkySculpted Sensations
HorizonHarbor Hideout
Takeoff Treasures Trove
AeroBelle Bazaar
Passport Pinnacle
AeroAlcove Allure
WanderWardrobe
GlobeQuest Gallery
CloudCraze Cache
SkySerenade Splendors
AeroAtrium Allure
Traveler's Troves Treasure
AeroEnvision Emporium
JetSet Jovial Junction
SkySculpted Showcase
HorizonHarbor Harbor
Takeoff Trinkets & Temptations
Clever Duty-Free Shop Name Ideas
AeroTrove Treasures
SkyVoyage Variety
Passport Panache
JetSet Gem Gallery
AeroArcade Atrium
CloudVista Collectibles
HorizonHarbor Oasis
AeroAdmire Alcove
GlobeQuest Gems
Traveler's Temptation Station
SkySculpted Souvenirs
AeroAesthetic Abode
Takeoff Trinkets Trove
AeroGems Galleria
WanderLuxe Luxuries
JetSet Junction Jamboree
AeroArtistry Annex
CloudCanvas Curios
AeroWonders World
GlobeTreasures Trove
Duty-Free Dreamscape
Skyward Selects
AeroAlchemy Alley
AeroVoyage Vault
Passport Plaza
SkySerenade Splendors
AeroRendezvous Realm
HorizonHarbor Hideout
AeroEnsemble Elysium
GlobeGleam Goods
Skyward Souvenirs
AeroIngenious Isle
WanderWares Warehouse
CloudCrafted Collections
AeroAmbiance Annex
JetSet Gems Galore
Duty-Free Thrills
AeroEmporium Escapade
AeroAdorn Alcove
Passport Perspectives
SkySculpted Surprises
AeroArtisan Atrium
AeroCurios Cache
Duty-Free Extravaganza
AeroVista Vault
AeroAdmire Attic
JetSet Junction Jaunt
GlobeQuest Treasures
Skyward Splendors
AeroAtrium Artistry
AeroNook Niche
Wanderers' Wonderland
CloudCharm Chest
Passport Panorama
AeroArcana Abode
AeroEpic Emporium
SkySerenade Sensations
GlobeQuest Galleria
Duty-Free Finds
JetSet Jewelbox Junction
AeroGlimmer Gallery
AeroGalleria Gemstones
Passport Perfection
AeroArcade Alcove
SkyVoyage Variety
AeroCharm Chest
AeroAllure Attic
GlobeGaze Goods
Traveler's Temptation Terrace
Cool Names
AeroTreasure Trove
SkySculpted Souks
Passport Pantheon
JetSet Gemstone Gallery
AeroVoyage Vault
CloudCharm Collections
GlobeWanderer Emporium
Traveler's Temptation Cove
AeroAllure Atrium
Skyward Splendors
AeroAdmire Attic
AeroGems Galleria
HorizonHarbor Hideaway
GlobeExplorer Emporium
AeroArcane Abode
AeroWonders Bazaar
SkySerenade Splendors
AeroAlchemy Alley
AeroEmporium Escapade
AeroAdorn Alcove
Takeoff Treasures Trove
AeroAesthetic Abode
WanderWares Warehouse
SkyVoyage Variety
AeroAmbiance Annex
JetSet Gems Galore
HorizonHarbor Haven
AeroAdmire Alcove
GlobeGleam Goods
SkySculpted Surprises
AeroEssence Emporium
AeroNook Niche
Passport Portico
AeroArcana Artistry
GlobeSeeker Surprises
AeroEpic Emporium
SkySerenade Sensations
AeroCurios Cache
JetSet Junction Jaunt
Wanderers' Wonderland
GlobeQuest Gallery
AeroGlimmer Gems
AeroGallery Gemstones
AeroArcade Alcove
AeroAdmire Attic
GlobeGaze Goods
Traveler's Temptation Terrace
AeroCharm Chest
AeroAllure Atrium
Duty-Free Dazzle
JetSet Joie de Vivre
AeroVision Vault
SkySculpted Showcase
AeroMystique Market
AeroAdventurers Alley
CloudCrafted Cache
AeroTreasure Trove
SkySculpted Souks
JetSet Gemstone Gallery
AeroVoyage Vault
GlobeWanderer Emporium
Traveler's Temptation Cove
AeroAllure Atrium
AeroAdmire Attic
AeroGems Galleria
HorizonHarbor Hideaway
AeroWonders Bazaar
SkySerenade Splendors
AeroAdorn Alcove
Creative Duty-Free Shop Name Ideas
AeroMarvel Market
SkySplurge Showcase
Passport Posh Emporium
JetSet GemTreks
CloudCraze Collectors
GlobeQuest Galore
Traveler's Trove Hub
AeroArtistry Alley
SkyHigh Splendors
AeroWonders Depot
HorizonHarbor Treasures
AeroGaze Gallery
GlobeGems Emporium
Takeoff Trinket Trove
AeroAllure Attic
SkySerenade Selections
AeroCrafted Curios
AeroAtrium Abode
JetSet Sparkle Junction
CloudCanvas Collectibles
AeroSplurge Plaza
Skyward Souk
AeroEssence Emporium
GlobeRover Gallery
AeroArcade Artistry
Traveler's Temptation
AeroGlimpse Gems
SkyVista Valuables
AeroMystique Market
AeroTreasure Trail
Passport Parade
AeroInnovations Isle
AeroAdmire Alcove
CloudCrafter's Cache
GlobeTrekker Treasures
WanderWares Bazaar
SkySculpted Souvenirs
AeroAesthetic Abode
JetSet Junction Joy
AeroDream Depot
Duty-Free Diversity
AeroPavilion Panache
GlobeGleam Galore
Traveler's Temptation Trove
AeroArcane Alcove
Skyward Showcase
AeroGallery Gems
AeroAdorn Atrium
CloudCraze Curios
AeroWander Emporium
AeroGlobe Galore
SkySerenade Souvenirs
AeroVoyage Venture
GlobeTrove Treasures
Takeoff Treasures Trove
AeroCrafted Collectibles
JetSet GemGaze
AeroEssence Escapade
Skyward Splendors
AeroArtistry Abode
AeroEnchant Emporium
Passport Plaza Prestige
AeroDestination Delights
SkySculpted Splendors
GlobeGazer Galore
AeroMystique Market
Passport Promenade
CloudCanvas Curiosities
AeroArtisan Atelier
Cute Name Ideas
AeroCharm Corner
SkySweets Boutique
Passport Pizzazz
JetSet Joy Junction
CloudCuddle Collectibles
GlobeGiggles Galore
Traveler's Trinket Trove
AeroAdore Alley
SkySurprise Shop
AeroWhimsy Wagon
Duty-Free Delightville
HorizonHarbor Hugs
AeroGleeful Gallery
WanderLuxe Whispers
GlobeGiggles Grotto
Takeoff Tidbit Trove
AeroAmigo Attic
SkySerenade Smiles
AeroArt Affection
Passport Parade Park
AeroAtrium Amore
JetSet Sparkle Square
CloudCuddle Corner
AeroSugar Shoppe
Skyward Snuggle Spot
AeroEssence Embrace
GlobeGlee Galley
Duty-Free Discovery Cove
AeroArcade Amour
Traveler's Tender Trove
AeroGiggle Gems
SkyGaze Goodies
AeroAmour Alcove
AeroNest Nook
Passport Playland
AeroArcana Amour
GlobeGrin Goodies
WanderLuxe Whimsy
CloudCherish Cache
SkySerenade Smooches
AeroArdent Attic
JetSet Joyful Junction
AeroDream Delightland
Duty-Free Darling Den
AeroAdorables Alley
Passport Pals Plaza
GlobeGrin Galore
Traveler's Treasure Trail
AeroGiggle Gallery
SkyVista Sweeties
AeroCherish Corner
AeroAdorned Atrium
Duty-Free Delightful Delights
Passport Park of Play
AeroArdent Amour
CloudCherub Curios
WanderLuxe Whimsicality
AeroDaze Delights
SkySerenade Serendipity
AeroAmore Attic
GlobeGiggle Galore
Traveler's Tiny Treasures
AeroGlee Gallery
AeroAffection Amour
Passport Precious Plaza
CloudCharm Cherished Collectibles
AeroWhisper Wagon
SkySurprise Smiles
AeroArcane Amour
Funny Duty-Free Shop Name IDeas
AeroAntics Outlet
SkyChuckle Store
Passport Pranks Plaza
JetSet Jest Junction
CloudComedy Collectibles
GlobeGuffaw Galore
Traveler's Tickles Trove
AeroAmusement Alley
SkySurprise Shenanigans
Duty-Free Drollsville
HorizonHarbor Hilarity
AeroAbsurdities Annex
WanderLuxe Whimsy World
GlobeGiggles Gallery
Takeoff Tidbits Trove
AeroAmigo Amusements
SkySerenade Smirks
AeroArt of Chuckles
Passport Playful Plaza
AeroAtrium Antics
JetSet Jokes Junction
CloudCackle Curios
AeroAbsurdity Attic
Skyward Snickers Shop
AeroEccentric Emporium
GlobeGiggle Goodies
Duty-Free Doodles Den
AeroArcade Amuseville
Traveler's Tickle Trove
AeroGiggle Gems
SkyGuffaw Goods
AeroAmour Amuse-All
AeroNest of Nonsense
Passport Playground
AeroArcana Amusement
GlobeGrin Galley
WanderLuxe Whimsical Whirl
CloudChuckle Cache
SkySerenade Silliness
AeroAbsurd Alcove
JetSet Jolly Junction
AeroDreams of Delight
Duty-Free Delightful Doodles
AeroAdorably Absurd Alley
Passport Prankster's Plaza
GlobeGiggle Goodies
Traveler's Ticklish Trove
AeroGag Gallery
SkyVista Sillies
AeroChuckles Corner
AeroAdorned Antics
Duty-Free Delightful Distractions
Passport Pranks Playground
AeroArdent Amusements
CloudChuckle Curiosities
WanderLuxe Wacky World
AeroDaze of Delights
SkySerenade Shticks
AeroAffectionate Absurdity
Passport Playfully Placed
GlobeGiggle Galore
Traveler's Tittering Trove
AeroGiddy Gallery
AeroAmusing Amour
Duty-Free Diverting Delights
Passport Pranks Parade
CloudComedy Cache
AeroWacky Whimsy
SkySurprise Silly Smiles
Modern Name Ideas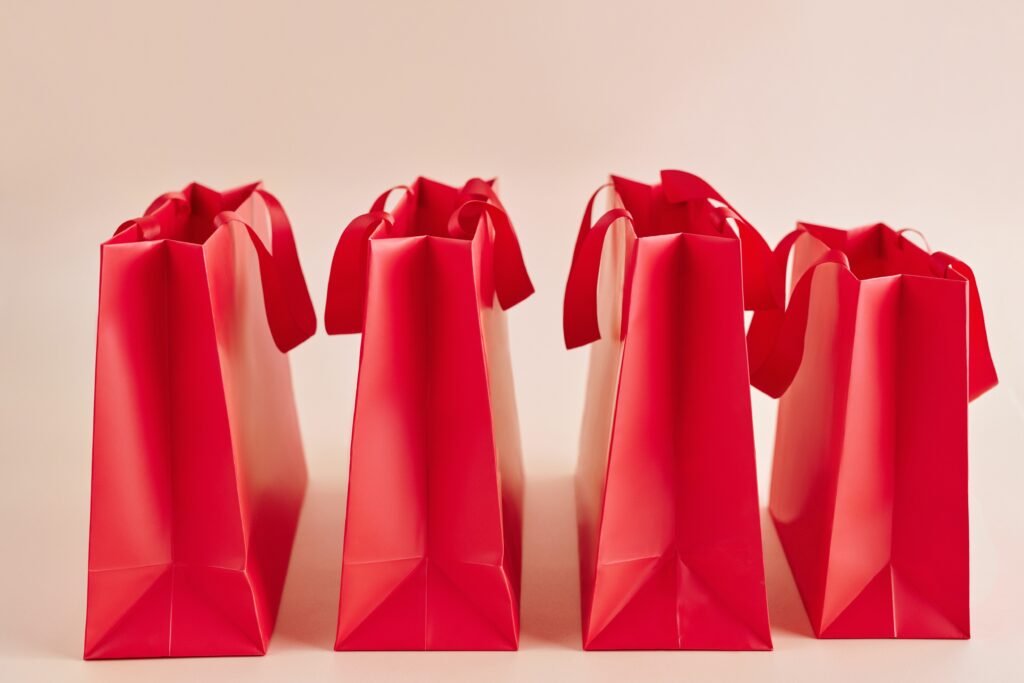 AeroNxt Gen Emporium
SkyLuxe Innovations
Passport Prodigy Plaza
JetSet Fusion Finds
CloudSavvy Souk
GlobeGenius Goods
Traveler's Tech Treasures
AeroElite Experiences
SkyVanguard Vault
HorizonHarbor Innovations
AeroTrends Terminal
WanderLuxe Innovate
GlobeLink Collectibles
Takeoff Tech Trove
AeroFuturist Finds
SkySculpted Surprises
AeroArts & Innovation
Passport Progress Pavilion
AeroEra Emporium
JetSet Explore Junction
AeroSavvy Selects
AeroModa Marketplace
SkySleek Souvenirs
AeroAdvancements
GlobeConnect Goods
Duty-Free Dynamics
AeroEssential Emporium
WanderLuxe Modernity
CloudCanvas Collective
AeroFusion Finds
AeroProgress Plaza
SkyVoyage Ventures
AeroNxt Level Luxuries
Passport Paradigm Plaza
AeroTech Treasures
JetSet Innovate Junction
AeroFuture Finds
GlobeGears Gallery
Duty-Free DiscoverTech
AeroNest Nook of Novelties
SkyHigh Innovations
AeroSculpted Souks
AeroInnovators Attic
Passport Progress Perspectives
AeroModern Marketplace
WanderLuxe Innovate
CloudCrafted Innovations
SkySavvy Souvenirs
AeroTech Trends
AeroGenius Gallery
GlobeLink Luxuries
Duty-Free Dynamics
AeroEssentials Emporium
AeroFuturist Finds
Passport Progress Plaza
AeroAdvancements
Skyward Sleek Souks
AeroModa Marketplace
AeroSculpted Surprises
AeroInnov8 Alley
GlobeConnect Collectibles
WanderLuxe Modernity
CloudCanvas Curated
AeroFusion Futures
SkyVoyage Ventures
AeroNxt Generation
Passport Paradigm Plaza
AeroInnoCraft Curios
AeroNxtGen Treasures
Rhyming Duty-Free Name Ideas
AeroTreasure Pleasure
SkyLuxe Delightz
Passport Port Treasure
JetSet Getset Shop
CloudBounty County
GlobeProbe Wardrobe
Traveler's Revelers
AeroFaire Souvenaire
SkyTrinket Blinket
HorizonHarbor Parlor
AeroGalore Store
WanderLuxe Tidbits
GlobeExplore Store
Takeoff Trinket Parlor
AeroFlare Souvenir
SkySculpted Surprises
AeroArtistic Bliss
Passport Port Joy
AeroWares Affairs
JetSet Gemset
AeroFair Souvenairs
CloudCraft CuriousCraft
AeroSnacks Max
AeroAdorned Bounty
SkyLuxe Buys
AeroTreat Sweet
Traveler's Joyful Coy
GlobeTroves in Rows
Duty-Free Fancy
WanderLuxe Treasure Box
GlobeHubs Club
CloudCanvas CraftedSands
SkyBargains Abound
AeroFarewell Treasures
Passport Port Glitz
AeroSnacks Racks
AeroJewels CharmingStools
SkySculpted Pep
AeroParadise Devices
JetSet Get-Wet
AeroWish Fish
GlobeGems Jems
Traveler's Sweller Smeller
Duty-Free Beauty
AeroSweets Treats
Passport Port Opulent
AeroAmass Bliss
SkySculpted Collected
AeroHaven Haven
AeroCheers Ears
AeroDazzle Amass
CloudCraft Graff
AeroBuyers Buyers
SkyGift Lift
GlobeStores in Rows
Duty-Free Freshly
AeroAdore Explore
AeroGlee for Free
Traveler's Warehouse Blares
AeroGrin Spin
Passport Port Fort
AeroMore Fun
SkySculpted Decor
AeroParadise Prize
AeroTreasure Satisfy
WanderLuxe Treasure Glows
CloudCanvas Glad Sands
AeroWealthy ForHealthy
AeroGems SparklingGems
Unique Duty-free Shop Name Ideas
AeroNovelties Nook
SkySavvy Selects
Passport Perks Emporium
CloudCrafted Collectibles
GlobeWanderer Troves
Traveler's Token Treasures
AeroAdore Abode
Skyward Splurge Store
AeroEclectic Emporium
WanderLuxe Haven
GlobeQuest Curiosities
Takeoff Treasures Trove
AeroBazaar Bliss
SkySerenade Souvenirs
AeroAdmire Annex
Passport Paradise Plaza
AeroAtrium Allure
JetSet Treasured Junction
CloudCanvas Showcase
AeroAmbiance Annex
AeroGleam Gallery
GlobeSeeker Surprises
Duty-Free Delightful Finds
AeroElegance Emporium
AeroNest Nook
SkyGaze Goodies
AeroAllure Attic
Passport Panache Pavilion
SkySerenade Splendors
AeroAesthetic Alcove
Traveler's Troves Treasure
AeroUnique Emporium
JetSet Jewelbox Junction
SkySculpted Showcase
Takeoff Treasures Trove
AeroBelle Boutique
AeroAlcove Allure
Wanderer's Troves
GlobeQuest Gallery
CloudCharm Chest
AeroAtrium Allure
AeroGemstone Gallery
Passport Perspectives
AeroHaven Niche
Traveler's Troves Treasure
AeroInvent Emporium
JetSet Jovial Junction
SkySculpted Showcase
Takeoff Trinkets & Temptations
AeroCherish Corner
AeroAllure Atrium
AeroArcane Abode
GlobeGaze Goods
JetSet Jewelbox Junction
AeroGlimmer Gallery
AeroGemstone Gemology
AeroArcana Alcove
AeroEmporium Showcase
Traveler's Treasures Trove
AeroLuxe Bazaar
SkySculpted Souk
GlobeTrove Gallery
Takeoff Treasures Trove
AeroVista Emporium
CloudCrafted Curios
WanderLuxe Findings
AeroWanderlust World
JetSet Junction Gems
AeroIngenious Isle
Passport Portal Paragon
Key Dos and Don'ts for Choosing Duty-Free Shop Name Ideas
Choosing the perfect name for your duty-free shop is a crucial step in building your brand identity. Here are some key do's and don'ts to keep in mind to help you make an inspired and memorable choice:
Dos:
Make It Memorable: Select a name that's easy to remember. A memorable name will stick in your customers' minds, making it more likely they'll return to your shop.
Reflect Your Brand: Ensure that the name reflects the essence and values of your duty-free shop. It should give customers a sense of what to expect when they shop with you.
Check for Trademarks: Before finalizing your name, conduct a thorough trademark search and copyright search to ensure no one else is using the same name or a similar one in your industry.
Keep It Simple: Choose a name that's easy to spell and pronounce. Avoid overly complex or lengthy names that may confuse potential customers.
Consider Your Target Audience: Think about your ideal customers. Will they resonate with the name? Does it appeal to their interests and preferences?
Look to the Future: Consider the long-term prospects of your business. A name that's too trendy might become outdated, so opt for something that can stand the test of time.
Check Domain Availability: If you plan to have an online presence (which is highly recommended), ensure that the domain name is available on Namecheap for your website.
Don'ts:
Avoid Generic Names: Steer clear of overly generic or common names that don't set you apart from the competition. You want to be memorable.
Don't Limit Growth: Be cautious about selecting a name that's too narrow in scope. You may want to expand or diversify your product offerings in the future, so avoid being too specific.
Don't Rush: Take your time in choosing a name. Rushing can lead to regrets later on. Explore various options and seek feedback from trusted friends and family.
Avoid Complex Spelling: While unique spellings can be trendy, they can also confuse potential customers. Stick to conventional spelling when possible.
Steer Clear of Trademark Issues: Always check for trademark conflicts to avoid legal trouble down the road.
Don't Limit Geographically: If you plan to expand beyond a single location, avoid using the name of a specific city or region in your shop's name.
Avoid Negative Connotations: Be mindful of any unintended negative meanings or connotations associated with your chosen name.
Choosing the right name for your duty-free shop is a significant step toward creating a brand that resonates with your target audience. It's a decision that can inspire and motivate both you and your customers.
Take your time, be creative, and find a name that truly represents your vision and passion for your business. Good luck!
If you're still struggling to find a name for your duty-free store, you may want to peruse our list of convenience store name ideas to further inspire you!
Want to learn step-by-step how I built my Niche Site Empire up to a full-time income?
Yes! I Love to Learn
Learn How I Built My Niche Site Empire to a Full-time Income
How to Pick the Right Keywords at the START, and avoid the losers
How to Scale and Outsource 90% of the Work, Allowing Your Empire to GROW Without You
How to Build a Site That Gets REAL TRAFFIC FROM GOOGLE (every. single. day.)
Subscribe to the Niche Pursuits Newsletter delivered with value 3X per week