851 Clever and Classy Boat Name Ideas To Help Set Sail
When you buy something through one of the links on our site, we may earn an affiliate commission.
Setting sail on the journey of launching your own boat company? Choosing between the best boat names for your maritime venture is your first port of call, and it's a decision that can make all the difference.
Your boat company's name isn't just a label; it's the banner under which you'll navigate uncharted waters, build your brand, and invite customers aboard.
In this blog post, we've charted a course through the world of naming a boat company, giving you a treasure chest of tips and ideas to help you drop anchor on the ideal name. From reflecting your brand identity, creating a visual appeal, navigating legal considerations, and checking domain availability, we'll be your guiding star.
Whether you're captivated by nautical inspiration or searching for a name that resonates with your mission, our insights will set your creative sails in motion.
Get ready to embark on a naming voyage that'll leave your boat company sailing smooth seas.
Best Boat Names
Aquatic Dreamer
Serenity Seeker
Nautical Nomad
Captain's Legacy
Sea Whisperer
Ocean Odyssey
Salty Serenade
Mariner's Muse
Windward Wanderer
Seaside Serenity
Blue Horizon
Wave Dancer
Coastal Charm
Neptune's Call
Seafoam Symphony
Tidal Tempest
Marlin Majesty
Siren's Song
Island Explorer
Castaway Quest
Starboard Serendipity
Portside Paradise
Yacht of Dreams
Coastal Cruiser
Seafarer's Solitude
Mermaid's Melody
Harbor Harmony
Skipper's Solace
Aqua Adventure
Nautical Nirvana
Sea Star
Island Breeze
Bayside Bliss
Sailor's Soliloquy
Oceanic Oasis
Tropics Voyager
Tidal Treasure
Mariner's Haven
Bluewater Bliss
Captain's Compass
Seabreeze Sanctuary
Coastal Conquest
Sail Away Serenity
Driftwood Dream
Pelican's Perch
Beachcomber's Bounty
Sunset Sailor
Marlin Magic
Seashell Serenade
Ahoy, Matey!
Tour Boat Name Ideas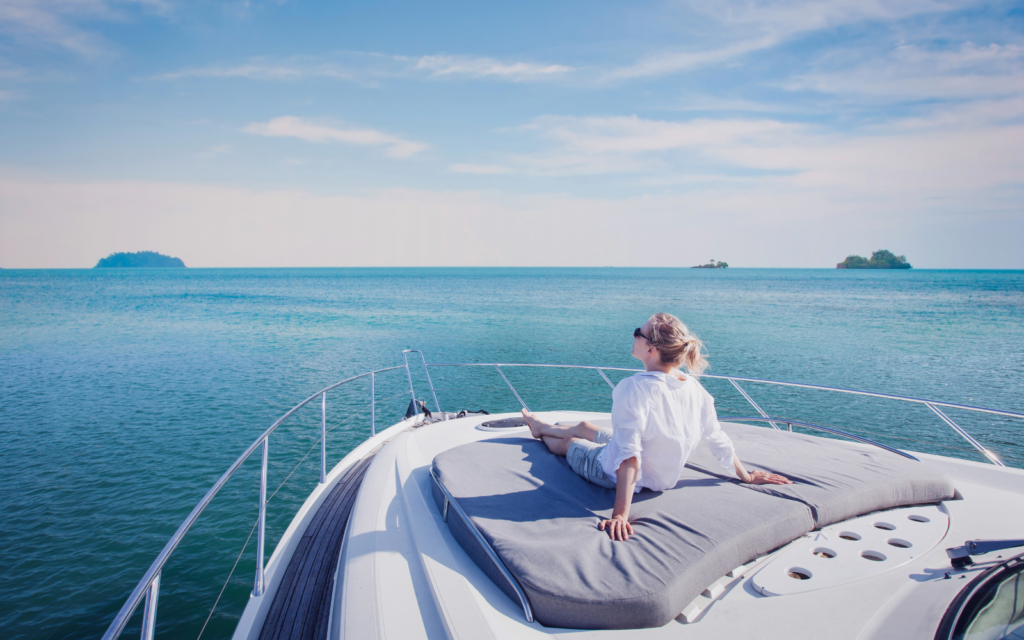 Cruise Whisperer
Island Hopper
Harbor Explorer
Seaside Spectacle
Captain's Odyssey
Coastal Marvel
Adventure Afloat
Tidal Excursion
Aqua Discoverer
Bluewave Safari
Nautical Thrills
Coastal Carousel
Horizon Voyager
Dolphin Delight
Starfish Safari
Seagull Symphony
Reef Roamer
Seafaring Spectacle
Pelican Parade
Turtle Trekker
Seascapes Serenade
Baywatch Bounty
Lighthouse Legacy
Sunset Soiree
Island Escapes
Aquatic Amazement
Captain's Quest
Tropics Trailblazer
Wave Rider
Coastal Connections
Seashore Serendipity
Bayside Odyssey
Coral Cruiser
Maritime Majesty
Coastal Communion
Harbor Harmony
Ocean Odyssey
Seashell Seeker
Waterside Wonder
Pelagic Pursuit
Mariner's Melody
Island Intrepid
Whale Watcher
Paddlewheel Paradise
Turtle Tide
Sea Spray Safari
Dolphin Dance
Island Intrigue
Gull's Gaze
Flamingo Fiesta
Boat Restaurant Names
The Galley Grill
Marina Bistro
Dockside Dining
Buoyant Bites
Nautical Nosh
Waterfront Eats
Captain's Table
Seaside Suppers
Sail 'n Savor
The Lighthouse Lounge
Oceanview Oyster Bar
Pier Platter
Yacht & Dine
Starboard Steakhouse
The Ship's Cuisine
Tide & Taste
Coastal Culinary
Portside Pantry
Seafood Symphony
Sails & Spices
Harbor House Fare
The Dockside Dish
Salty Seafood Shack
Aqua Appetite
Yacht Club Eateries
Bay Breeze Bistro
Mariner's Menu
Sailaway Supper Club
Ocean's Edge Eatery
Wavefront Gourmet
Coastal Kitchen
Buoy Bites & Brews
Lighthouse Lobster House
Island Elegance
Seagull Grill
Sailors' Suppers
Pier Pleasures
Oceanside Oasis
The Galley Gourmet
Nauti Bites
Starfish Grill
The Captain's Feast
Harborview Harvest
Aqua Al Fresco
Tide Table Tavern
Sea Serenity Suppers
Surf & Turf Temptations
Yacht Harbor Dining
Maritime Morsels
Water's Edge Eateries
Timeless Boat Name Ideas
Eternal Voyager
Sailing Serenity
Classic Mariner
Timeless Tides
Seafarer's Legacy
Tranquil Waters
Vintage Vessel
Gentle Breeze
Coastal Traditions
Serene Seascape
Time-Honored Hull
Harbor Heritage
Captain's Legacy
Seaside Reflections
Antique Anchor
Legacy of the Sea
Seafaring Soul
Oceanic Elegance
Vintage Voyager
Captain's Compass
Maritime Memories
Timeless Tidecraft
Sailor's Sanctuary
Classic Cruise
Siren's Lullaby
Seaworthy Classics
Nautical Nobility
Vintage Vagabond
Captain's Quest
Tranquil Tradewinds
Coastal Charm
Seafarer's Serenade
Oceanic Opulence
Timeless Travels
Aquatic Antiquity
Serenity Seeker
Seaside Legacy
Classic Odyssey
Gentle Mariners
Timeless Treasures
Captain's Keepsake
Seafaring Splendor
Vintage Waves
Eternal Mariners
Coastal Elegance
Seaside Solitude
Classic Captain
Timeless Tidebound
Voyager's Legacy
Captain's Grace
Fishing Boat Names
Reel Relaxation
Hooked on Hope
Tuna Tango
Fin Chasers
Castaway Quest
Rod & Reel Retreat
Baited Bliss
Captain's Catch
Trophy Trawler
Fish Whisperer
Salty Dog's Dream
Mackerel Magic
Angler's Anthem
Marlin Majesty
Nautical Nibbles
Deep Sea Dancer
Cast 'n Cruise
Seabound Seeker
Oceanic Odyssey
Catch of the Day
Tight Lines Trawler
Bass Boat Bliss
Shark Slayer
Wahoo Wonders
Skipper's Solace
Lure of the Sea
Gone Fishing
The Trout Trove
Reel Serenity
Flounder Foundry
Casting Dreams
Trolling Tranquility
Cod Cove
Sailfish Serenade
Hooked Harmony
Whopper Quest
Seafood Safari
Tarpon Temptations
Walleye Wonderland
Angler's Paradise
Reel Escapes
Swordfish Symphony
Casting Calls
Snapper's Sanctuary
Kingfish Kingdom
Trout Trails
Catfish Crusader
Hook & Cook
Grouper Galore
Captain's Catfish
Yacht Name Ideas
Elegance at Sea
Prestige Voyager
Luxury Lagoon
Starlight Serenade
The Pearl of the Pacific
Crystal Yachting
Serenity at Sunset
Majestic Mariner
Opulent Oasis
Infinity Horizon
Ocean's Elegance
Yacht of Dreams
Celestial Splendor
The Sailing Sapphire
Regal Reflections
Oceanic Opulence
The Velvet Voyage
Nautical Nobility
Blue Diamond
Seaside Sovereign
Serene Silhouette
Luxe Legacy
Platinum Prestige
Royal Mariner
Aquatic Affluence
Sun-Kissed Sovereign
Yacht of the Gods
Radiant Reflections
Golden Galleon
The Diamond Duchess
Oceanic Odyssey
Sailors' Serenity
Blissful Breeze
Sunset Serenade
Elegant Empress
Yacht of the Century
Velvet Voyage
Oceanic Orchid
The Diamond Sea
Luxe Lagoon
Sovereign Seascape
Celestial Cruiser
Majestic Monarch
Ocean Opal
Platinum Princess
Regal Rhapsody
Aquatic Amethyst
Royal Radiance
Moonlit Majesty
Yacht of the Ancients
Boat Rental Company Names
BoatBreeze Rentals
Captain's Choice Charters
SeaScape Rentals
WaveRider Rentals
Aquatic Adventures
SailAway Rentals
Nautical Freedom Rentals
Coastal Cruiser Rentals
HarborView Rentals
OceanTide Charters
BlueHorizon Rentals
TidalWave Charters
SailTime Rentals
AquaVoyage Rentals
BayWatch Rentals
Seafarer Rentals
BoatHaven Charters
SerenitySail Rentals
TideLine Rentals
Captain's Cove Charters
IslandEscape Rentals
WaterWander Charters
Coastal Comfort Rentals
Sailors' Delight Rentals
Bayside Bliss Charters
SeaSpray Rentals
OceanView Charters
CoastalCharm Rentals
Mariner's Mate Rentals
Aquatic Adventures
AnchorPoint Rentals
SeaBreeze Charters
SailAway Serenity Rentals
Bayfront Bliss Rentals
CoastalCompass Charters
HarborEase Rentals
SunsetSail Rentals
IslandHaven Charters
CoastalCruise Rentals
BreezeBay Rentals
Seashore Serenity Charters
TideTurn Rentals
AquaMarine Charters
Captain's Quarters Rentals
SailQuest Rentals
Shoreline Serenade Charters
SeaCliff Rentals
HarborHaven Charters
IslandBreeze Rentals
CoastalCurrent Charters
Unique Boat Names
Aquatic Whimsy
Salty Nomad
Celestial Voyager
Driftwood Dreams
Liquid Lullaby
Whispering Waves
Mystic Meridian
Bayside Euphoria
Serendipity Sail
Moonlit Mirage
Saltwater Solace
Echoes of Eden
Zenith Zephyr
Seafarer's Serendipity
Ethereal Ebb
Harbor Haiku
Twilight Tide
Azure Amplitude
Oceanic Odyssey
Enchanted Elixer
LunaSea
Mariner's Melody
Siren's Secrets
Tidal Tranquility
Seashell Sonata
Gypsy Galleon
Ocean Whispers
Liquid Labyrinth
Seawind Serenity
Nautical Nexus
Tropic Twilight
Seafarer's Sonata
Quicksilver Quest
Ethereal Echo
Serenade Skies
Neptune's Nectar
Celestial Symmetry
Aqua Alchemy
Mermaid's Muse
Harbor Harmony
Eternal Echoes
Horizon's Hush
Aquatic Odyssey
Nautical Nocturne
Timeless Tides
Whispering Waters
Midnight Mirage
Solstice Serenity
Maritime Magic
Liquid Lullaby
Classy Boat Names
Elegance at Sea
Serenity Voyager
Regal Reflections
Luxe Legacy
Majestic Mariner
Oceanic Opulence
The Velvet Voyage
Nautical Nobility
Starlight Serenade
Timeless Tides
Seafarer's Symphony
Celestial Splendor
Sapphire Serenity
Royal Rhapsody
The Opulent Odyssey
Platinum Prestige
Aquatic Affluence
Captain's Court
Golden Galleon
Radiant Regalia
Blue Diamond
Sovereign Seascape
Ocean Opal
Velvet Venture
Royal Radiance
Captain's Quest
The Gilded Galleon
Aquatic Amethyst
Elysian Elegance
Platinum Princess
Majestic Monarch
Celestial Cruiser
Moonlit Majesty
Imperial Iridescent
Glistening Gem
Royal Reflections
Opulent Oasis
Sailing in Style
Ocean's Elegance
The Crowned Cruiser
Serene Sapphire
Velvet Vagabond
Mariner's Muse
Serene Silhouette
Coastal Crown
Prestige Paragon
Siren's Splendor
The Luxe Legacy
Noble Nautical
Captain's Crown
Clever Boat Name Ideas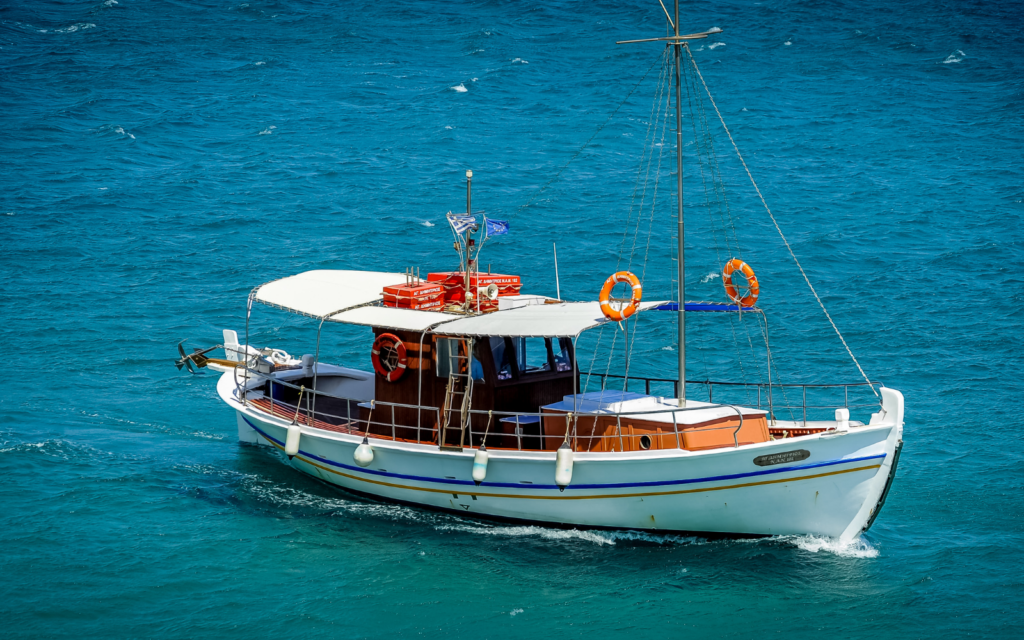 Reel Paradise
Aquaholic
Knot So Fast
Sea Ya Later
Ship Faced
Fish 'n Ships
Knotical Jokes
Float Your Boat
Boaty McBoatface
Knot Normal
AquaHoot
Reel Escape
Shipshape Shenanigans
What's Kraken?
Knot In My Job Description
Nauti by Nature
Livin' on the Edge
Knot for Sale
Sail La Vie
Hook, Line & Sinker
Gone Coastal
Wake Maker
Knotorious
Knot Today
Water You Waiting For?
Sea-duction
Boat of Gold
Net Profits
Knot Tied Down
Float Your Troubles Away
Ship Outta Luck
Reel Determined
Knot Alone
Aqua Therapy
Ship & Dip
Knot Your Average Boat
Cast Away
Sail-abration
Knot Another Day
Aqua Nomad
Ship-Shape Escape
Reel Magic
Knot Gonna Lie
Rock the Boat
On a Sea-sone
Knot in Kansas Anymore
Aqua Vista
Ship, Happens!
Reel McCoy
Knot So Quiet
Sailing Boat Names
Wind Whisperer
Sailstice Serenity
Captain's Quarters
Sea Symphony
Nautical Nirvana
Breeze Bliss
Sailing Solitude
Aquatic Odyssey
Serene Seafarer
Windward Wanderer
Mariner's Melody
Coastal Cruise
Sailors' Serenade
Oceanic Opulence
Seaside Solace
Sailaway Sanctuary
Bluewater Bliss
Horizon Harmony
Celestial Sailing
Seafarer's Splendor
Starboard Serendipity
Island Sails
Sunset Sailor
Captain's Compass
Marlin Magic
Dolphin Dance
Mermaid's Melody
Aquatic Adventures
Sea Serenity
Coastal Charm
Bay Breezes
Sailor's Solace
Tide and Time
Sail the Dream
Bayside Bliss
Seashell Serenade
Tidal Tranquility
Sailfish Serenity
Wind Whispers
Sea Star
Gentle Gales
Island Winds
Coastal Zen
Sails of Serenity
Ocean Odyssey
Sailors' Delight
Tropic Breezes
Harbor Harmony
Mariner's Muse
Captain's Serenade
Exotic Boat Company Names
Amazon Queen
Bali Breeze
Tahitian Treasure
Arabian Nights
Caribbean Pearl
Fiji Fantasy
Mediterranean Mystique
Maldives Magic
Costa Rica Bliss
Thai Tropics
Zanzibar Dream
Bora Bora Beauty
Seychelles Serenity
Hawaiian Harmony
Rio Rhythms
Marrakech Mirage
Santorini Splendor
Phuket Paradise
Ibiza Elegance
Bali Bliss
Jamaica Jewel
Maui Mirage
Ibiza Infinity
Tahitian Temptation
Mediterranean Majesty
Fiji Freedom
Maldives Mirage
Caribbean Queen
Bali Breeze
Amazon Adventure
Santorini Serenade
Zanzibar Zephyr
Costa Rica Coastline
Thai Tranquility
Hawaiian Haven
Marrakech Mystique
Seychelles Siren
Rio Rendezvous
Bora Bora Breeze
Phuket Paradise
Ibiza Illumination
Jamaica Jewel
Maui Marvel
Maldives Marvel
Mediterranean Magic
Caribbean Calypso
Bali Beauty
Amazon Ambition
Tahitian Tranquility
Santorini Sunset
Cool Boat Names
Cool Currents
Sea Slicker
Midnight Mariner
Liquid Luxury
Wave Whisper
Sailing Solstice
AquaZenith
Blue Serenity
Stellar Sails
Captain Cool
Ocean Odyssey
Coastal Chill
Sail Star
Zen Yachter
Cool Breeze
Aqua Zen
Starship Sail
Midnight Magic
Sea Sleek
Coastal Cruiser
Blue Zenith
Liquid Legacy
Cool Catamaran
Sail Away
Sea Starlight
Aqua Aura
Night Navigator
Zenith Zephyr
Coastal Coolness
Mariner's Midnight
Serene Seascape
Midnight Majesty
Ocean Opulence
Starry Sails
Aqua Adventures
Cool Cove
Zen Zephyr
Blue Horizon
Liquid Dreams
Captain Coolness
Coastal Zenith
Oceanic Oasis
Celestial Cruiser
Sailing Sleek
Midnight Serenade
Sea Song
Zenith Magic
Blue Mariner
Liquid Laughter
Coastal Chillout
Marina Name Ideas
Harbor Haven Marina
Coastal Cove Marina
Serenity Shores Marina
Bluewater Bay Marina
Sunset Harbor
Aqua Vista Marina
Island Breeze Marina
Marina Delight
Nautical Nexus Marina
Seaside Serenity Marina
Starboard Marina
Bayfront Bliss Marina
Captain's Quarters Marina
Aqua Oasis Marina
Seafarer's Cove Marina
Coastal Comfort Marina
Bayview Marina
Oceanfront Oasis Marina
Marina Majesty
Harborview Hideaway
Shoreline Serenade Marina
Seaside Splendor Marina
Mariner's Cove Marina
Aquatic Alcove Marina
Tranquil Tides Marina
Harbor Harmony Marina
Coastal Communion Marina
Aqua Escape Marina
Bayside Bliss Marina
Marina Solitude
Sunset Shores Marina
Oceanic Opulence Marina
Seashore Serenity Marina
Lighthouse Landing Marina
Serene Harbor Marina
Seabound Sanctuary Marina
Captain's Cove Marina
Nautical Nook Marina
Blue Horizon Marina
Coastal Comforts Marina
Serenity at Sea Marina
Paradise Pier Marina
Marina Serenata
Bay Breeze Marina
Island Paradise Marina
Ocean's Edge Marina
Harbor of Dreams Marina
Serene Sails Marina
Coastal Calm Marina
Aqua Escapes Marina
Funny Boat Names
Ship Happens
Aboat Time
Seas the Day
Boatylicious
Anchorman
Knot On Call
Pier Pressure
Row vs. Wade
Shipfaced
Gilligan's Island
Nauti Buoy
Ship for Brains
Pier Pleasures
Reel Nauti
Knot Working
Sea Ya!
Abra-Ca-Dabra
A-Boat-A-Done
Buoy, Oh Buoy!
No Regrets
Knot a Clue
Gilligan's Getaway
Piers and Beers
Ship Outta Luck
Boaty Call
Fishful Thinking
Aqua-Holic
Ship of Fools
Buoy Wonder
Just the Tip
Gone Fishing
Nauti Intentions
A Little Nauti
Reel Crazy
Wave Goodbye
Marlin Manson
Row-mantic
Knot So Fast
Fish Whisperer
Fish 'n' Chips
Nauti Profits
Nauti by Nature
Gilligan's Gamble
Sea Senorita
Shipfaced and Ready
Life of Piers
Knot Guilty
Reel Therapy
Gilligan's Island Hopper
No Strings Attached
Cast Astray
Rhyming Boat Name Ideas
Wave Brave
Sail Trail
Aqua Drama
Ocean Potion
Ship Whip
Tide Glide
Sea Serenity
Sail Snail
Wind Grind
Nautical Whimsical
Surf Turf
Mariner's Arena
Sail Hail
Harbor Arbor
Captain's Gratins
Paddle Battle
Coastal Postal
Lighthouse Mouse
Sea Spree
Sailing Failing
Starboard Scoreboard
Dock Talk
Bay Play
Breeze Squeeze
Tide Pride
Ship Flip
Sail Hale
Seashore Encore
Oar Roar
Shore Restore
Fish Dish
Boats and Coats
Wake Flake
Captain's Capstan
Deck Speck
Paddle Rattle
Anchor Spanker
Sail Trailblaze
Harbor Charmer
Mermaid Parade
Jet Set
Port Sport
Starboard Hoard
Cruise Muse
Surf Smurf
Aqua Rock
Sailing Whaling
Tide Guide
Sail Hailstone
Knot Got
Short Boat Names
WaveCraze
SeaZen
BlueMist
SkySail
AquaGlide
StarBreeze
SaltSurf
OceanSong
SailWave
BayBliss
NautiLife
WindWhip
ReefDive
TideTurn
SunKiss
SeaDream
BayQuest
AquaSway
IslandJoy
ShoreWave
SeaBreeze
HarborZen
ShipWish
SailBlitz
CoastEcho
SailFlow
SunTide
SurfSeek
BayGlow
AquaSpry
SeaWhirl
SkyDrift
ReefSeek
NautiFun
TideGlide
SeaRush
WindSwift
StarShine
SailSwift
BaySeren
SeaMist
IslandZen
TideSurf
SunSail
SeaCharm
AquaDance
WaveWhisk
HarborRush
ShipSwift
SailZest
Key Tips For Naming Your Boat Business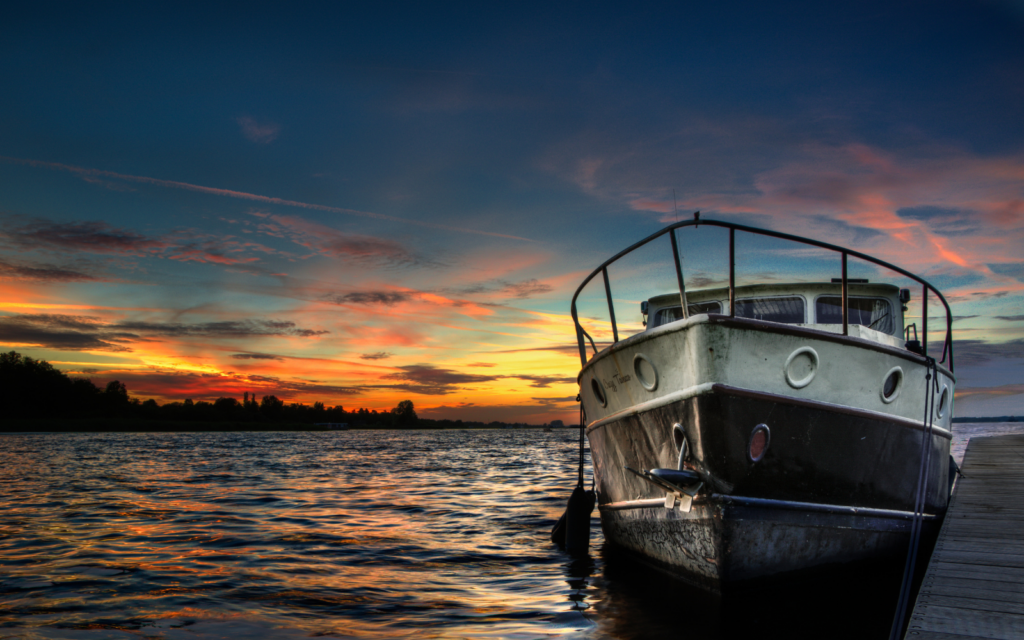 1. Reflect Your Brand Identity: Your company's name should reflect the essence of your business. Consider the type of boats you'll offer, your target market, and your company's values. Whether you're focused on luxury yachts, fishing boats, or eco-friendly tours, your name should capture the essence of your brand.
2. Keep It Memorable: A memorable name is key to building brand recognition. Think of names that are easy to remember and pronounce. Avoid overly complicated or lengthy names that may confuse potential customers.
3. Create Visual Appeal: Imagine your company's name on signage, business cards, and your website. Visualize how it will look in different fonts and styles. A name that's visually appealing and versatile is a valuable asset.
4. Nautical Inspiration: Draw inspiration from nautical terms, imagery, and concepts. Words like "wave," "tide," "anchor," "mariner," or "captain" can evoke a strong connection to the marine industry.
5. Geographic Influence: Consider incorporating the location or region where your boat company is based or where you'll primarily operate. This can create a sense of authenticity and local appeal.
6. Test the Name: Before finalizing your decision, say the name out loud to assess its phonetic appeal. Share it with friends, family, or potential customers to gather feedback.
7. Research Competitors: Research your competitors to ensure your company name stands out. Avoid names that are too similar to established businesses in your industry.
8. Check Domain Availability: Securing an online presence is vital - no matter where your business operates. Check if the domain name for your company's website is available on a site like Namecheap. Consistency in branding across all platforms is essential.
9. Legal Considerations: Check trademark databases to ensure your chosen name is not already registered by another business. It's important to avoid legal disputes down the road.
10. Consider Longevity: Think about your company's long-term goals. While a trendy name may be appealing now, it may not age well. Choose a name that has lasting appeal.
11. Seek Inspiration: Read books, watch documentaries, and explore nautical history for inspiration. You might find a unique name that resonates with your vision.
12. Be Descriptive: Your company name should give potential customers a sense of what you offer. Incorporate descriptive words like "adventures," "tours," "yachts," or "charters."
13. Involve Others: Don't hesitate to involve your team or trusted advisors in the decision-making process. Fresh perspectives can lead to innovative name ideas.
14. Stay Open to Creativity: Be open to creativity and brainstorming sessions. Sometimes, the best names emerge when you let your imagination run free.
15. Embrace Your Passion: Let your passion for the marine industry shine through your company's name. A name that reflects your enthusiasm can be contagious and attract like-minded customers.
16. Align with Your Mission: If your boat company has a strong mission or values, consider how your name can align with those principles. It can create a deeper connection with customers who share your values.
Remember that your boat company's name is more than just words; it's the first impression you'll make on potential customers. With these tips, you can navigate the process of choosing a name that encapsulates your vision, resonates with customers, and motivates you to set sail on your entrepreneurial journey.
Want to learn step-by-step how I built my Niche Site Empire up to a full-time income?
Yes! I Love to Learn
Learn How I Built My Niche Site Empire to a Full-time Income
How to Pick the Right Keywords at the START, and avoid the losers
How to Scale and Outsource 90% of the Work, Allowing Your Empire to GROW Without You
How to Build a Site That Gets REAL TRAFFIC FROM GOOGLE (every. single. day.)
Subscribe to the Niche Pursuits Newsletter delivered with value 3X per week