27 Fascinating Blog Statistics to Help Improve Your Blogging Success
When you buy something through one of the links on our site, we may earn an affiliate commission.
There's never a bad time to look toward your content marketing goals. And to do that effectively, you'll need some blog statistics that you can use to make real decisions.
After all, the last thing you want to do is form your entire plan around what you "think" might work.
Around this time of year, it seems like many in the blogging industry will pump out a list of random statistics. They may sound interesting, but how effectively are they impacting your plans?
The best list of general blogging statistics should help you drive traffic and improve revenue. They should challenge the way that you think about your growth.
That's what we've tried to do here. Hopefully, they will help you think through your content strategy for this year.
General Blogging Statistics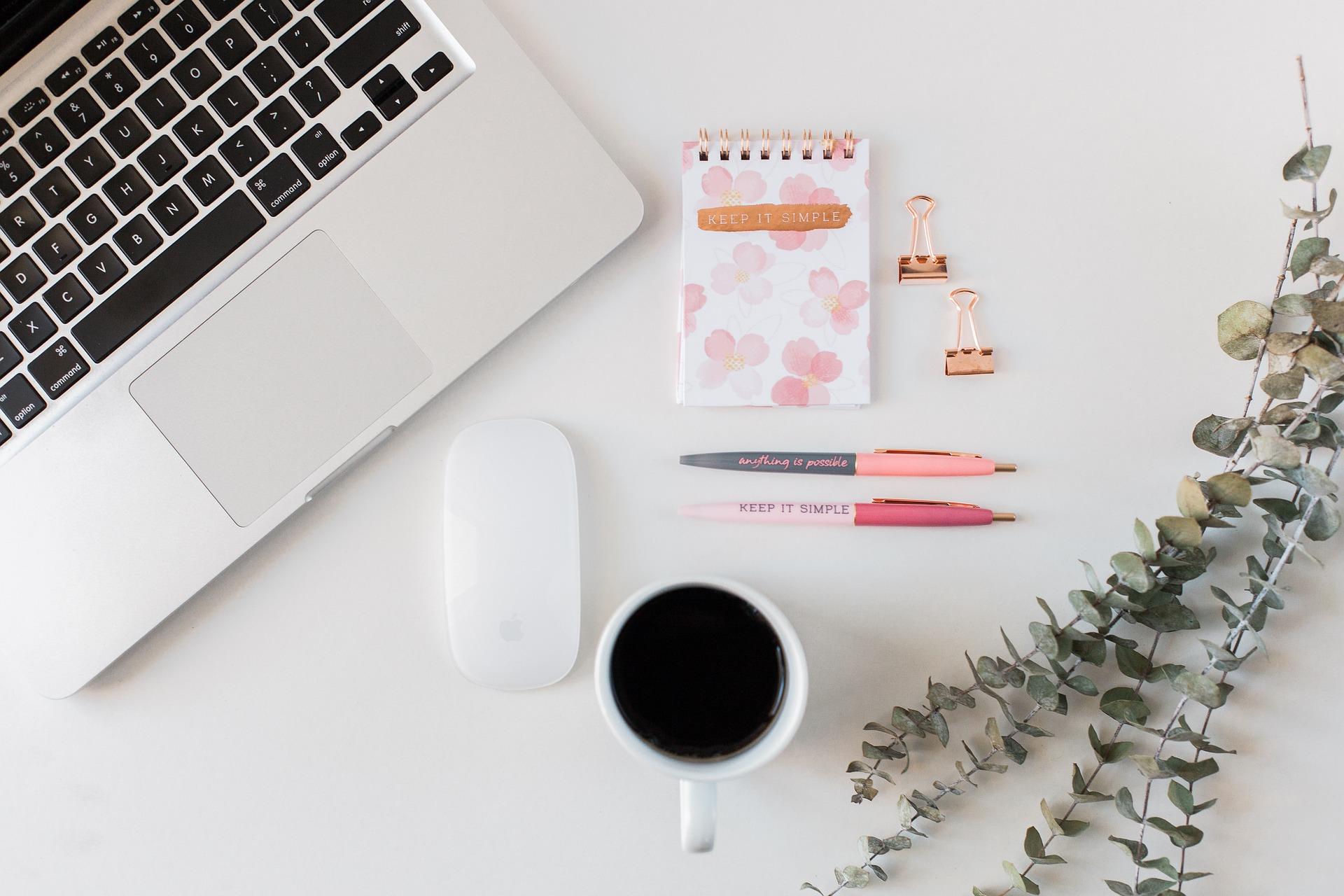 Some numbers just don't fit into a single category. They speak more to the nature of blogging platforms in general, which perfectly defines the few stats listed below.
Over 7 Million Blog Posts are Published Every Day
People have a lot to say, and that's evidenced by the nearly 500 million active blogs on the internet today.
A good chunk of them are at least semi-active since around 7 million new blog posts go live every single day. The frequency on those may vary — from every few weeks to every few months — but at least they're moving.
77% of Internet Users Read Blogs
Since the web is inherently a content-generating machine, it makes sense that people go online primarily to consume content. The key is to find the content that they want to consume.
While video content and news make up a lot of their online activities, most online activity involves reading and consuming blogs.
In fact, internet users spend triple the amount of time reading blogging efforts as they do reading email — and we all know people love their email.
The real question here isn't why the 77% read blogs but what the other 23% are doing with their internet time?
24% of People Read Blogs Because They Want To Become Self-Employed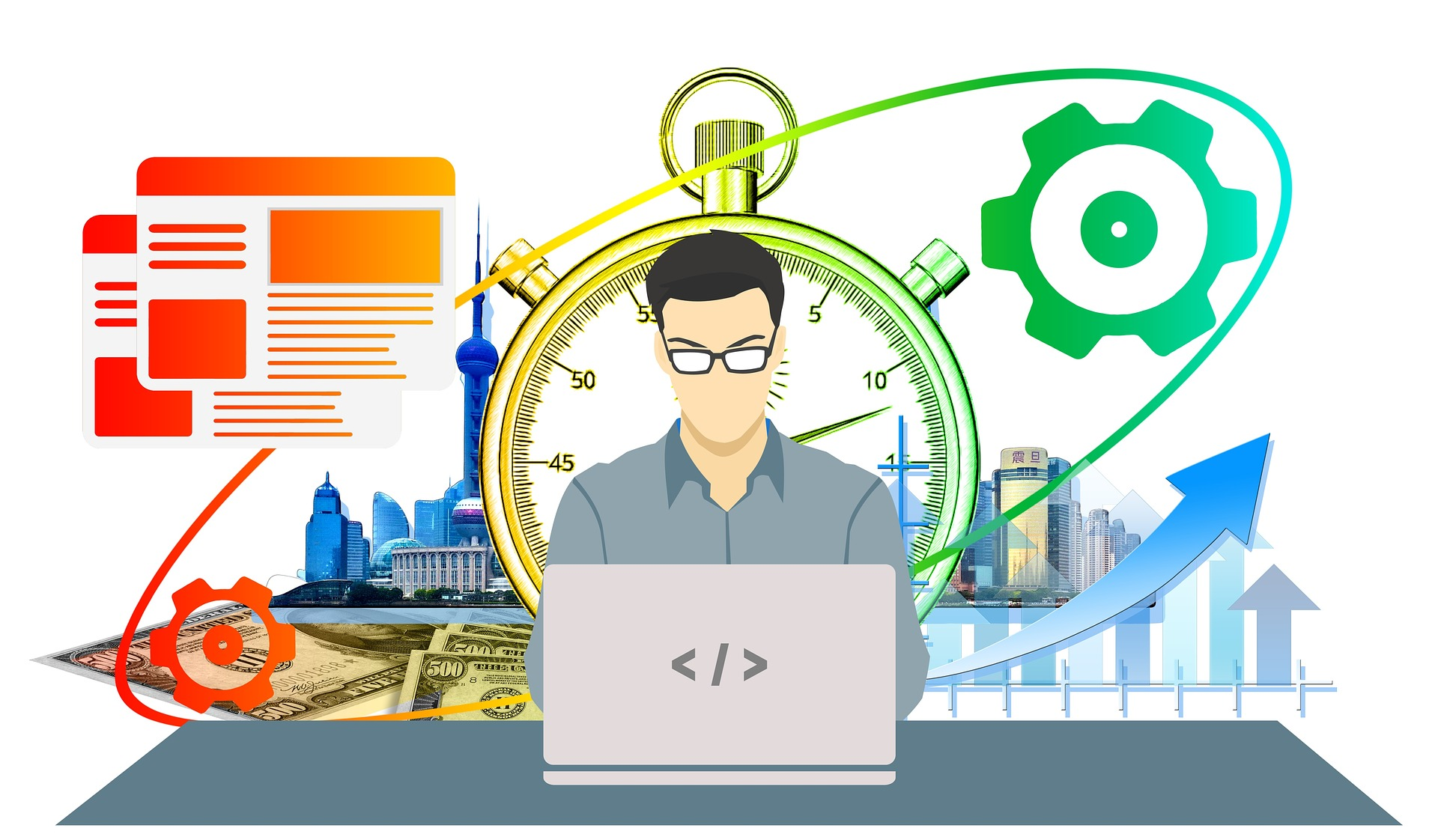 Just because someone wants to become "self-employed" doesn't mean they want to be the next tech giant.
Some may simply want to find a way to monetize their passions (17%). Others want to find an audience they can communicate their message to (16%).
Regardless, many are using blogs to help take control of their life. The more you can help them do that (AKA "deliver value"), the more successful you'll become.
Blog Statistics About SEO
As Forrest Gump would say, "SEO and content marketing go together like peas and carrots." The two are virtually synonymous; it can be hard to piece them apart.
Yet we know that one impacts the other, despite the two working together largely in tandem. Here are some of the most impactful stats on blogging SEO.
Blogging Generates 97% More Inbound Links
(HubSpot)
Every marketer needs — and wants — links. They're one of the primary factors in generating traffic to your website, above nearly everything else.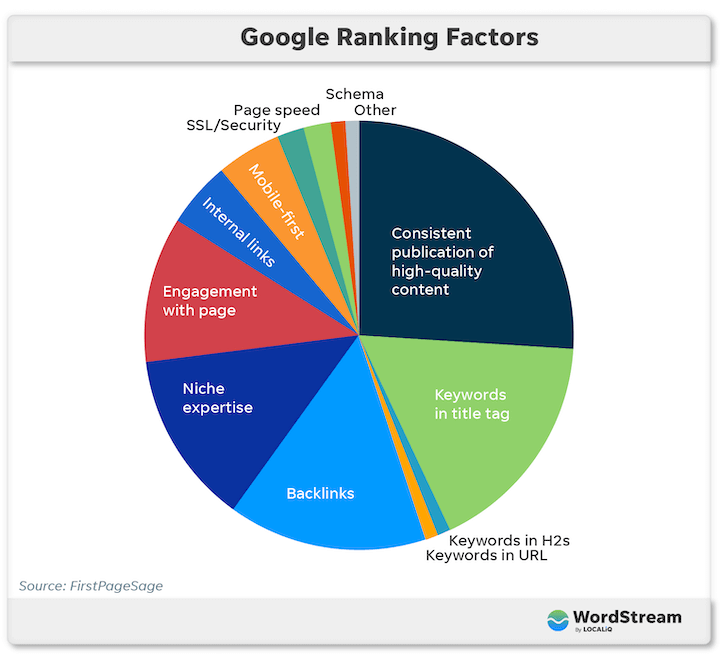 You'll need to blog if you want to generate those backlinks. Unless you're being linked to because of a brand mention, your content will point others to your website.
Blog content represents the best way to accomplish this. So much so that HubSpot claims that you can generate up to 97% more links to your website by blogging.
If you haven't started yet, there's no time like 2023.
Content Marketing Leaders Generate Nearly 8x More Traffic Than Followers
There are leaders and then there are followers. Leaders set the tone, experiment with new tactics, and consistently generate content. 
Followers are the ones that do whatever everyone else is doing — which isn't a bad tactic. Those short on time usually want to follow proven tactics and find a cadence that works for them.
If you want to drive real traffic though, you'll have to position yourself as an authority. That means pushing the envelope in whatever niche you've chosen.
Bloggers Who Make More Than $50k Per Year Do Keyword Research First
The vast majority of bloggers make an income that's nice for a side hustle but may not be enough for a full-time living.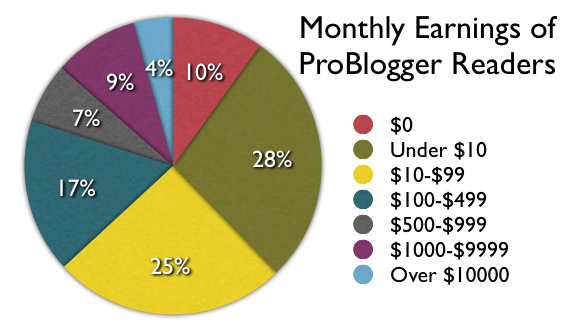 Although $50,000 isn't "buy your own Lambo" money, it's enough to make a livable wage. 
If that's your goal when it comes to blogging, you should really hone in on keyword research. Get your hands dirty when it comes to finding high-value keywords and become a master at technical and on-page SEO.
Not only will you be a more intentional writer, but you'll also be a more successful one at that.
Blogs Who Post 16 Times Per Month Get 3.5x More Traffic
(Hubspot)
Do you have time to blog post four times a week every single month?
If you do, then you should (rightfully) expect more traffic. There is more content for search engines to crawl, and it allows you to go deeper on certain subjects.
Of course, all of your blogs should be high-quality. It's no use pumping out content if your blogs aren't researched, useful, and optimized for SEO.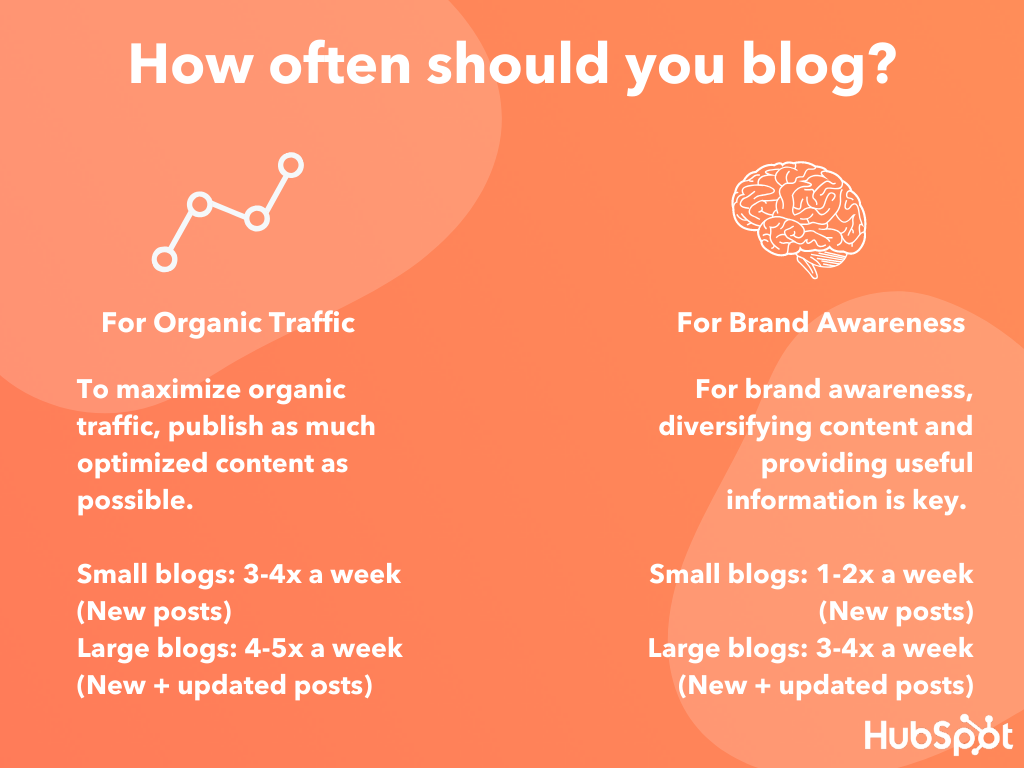 The Best Time to Blog Post is Between 9AM-10AM EST
If you ask thirty different SEOs about the best time to blog post, you'll most likely get 31 different answers.
The data is in though, and the facts show that morning is the best time to post a new blog. Although any time between 7AM EST and 1PM EST works, the period between 9-10 AM is the best.
You have to pick a time to schedule your blog posts, so this gives you a good base to work off of.
Updating Old Blog Posts Gives You a 2.8x Chance to Report Strong Results
Way too many bloggers just look at their old posts with a mix of disgust and/or apathy. They're out there, but nobody's reading them, so what am I supposed to do?
The answer? Revise them. Bloggers who spent time updating their old posts — adding links, revising info, etc — reported nearly three times stronger results than those who simply ignored them.
This can be a really laborious process, so feel free to outsource some of this if necessary. The info's already there, it just needs to be spit-shined a bit.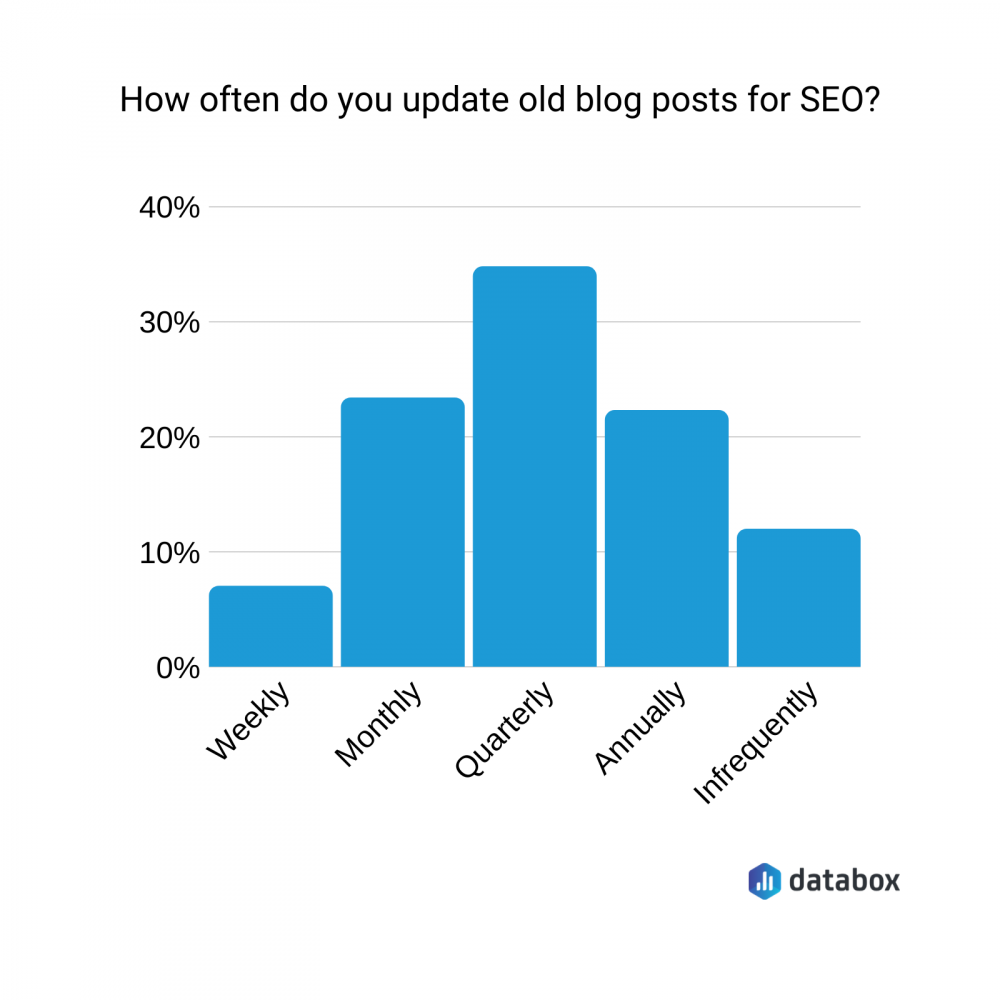 Blogging and Social Media
Although SEO is incredibly powerful, bloggers nowadays can't afford to ignore social media. No matter if your outlet of choice is Facebook, Twitter, Instagram, or even Reddit, harnessing these platforms can revolutionize your traffic numbers.
There's long-form content, and then there's long-form content.
Most bloggers think anything over 1500 words is a sizable blog post, which it certainly is. The content people want to read and share most often is quite a bit longer than that. 
Most likely, your blog posts that are 3,000 words or more will be authoritative pillar posts, so be ready to spend more time on them. 
If you do them right though, you should be able to branch out and make a bunch of subsidiary articles that are shorter yet feed into the main one.
(Medium)
How's this for a sobering stat?
More than half of all the articles that are shared online aren't even read first. If there's one thing that is contributing to the rise of "fake news," this is probably it.
But what this also does is place even more emphasis on the headline. All most people have the patience for while scrolling through social media is the headline anyways, so make sure you nail it!
Bloggers Say Social Media Drives Better Traffic Than SEO
This one honestly surprised me. SEO would seem to be the clear winner regarding traffic, but most bloggers report that social media is number one.
Most likely, this has to do with the immediate impact that social media has. Something is written, it's shared, and it's visited.
While SEO should never be ignored, social media is surprisingly powerful. Use it appropriately.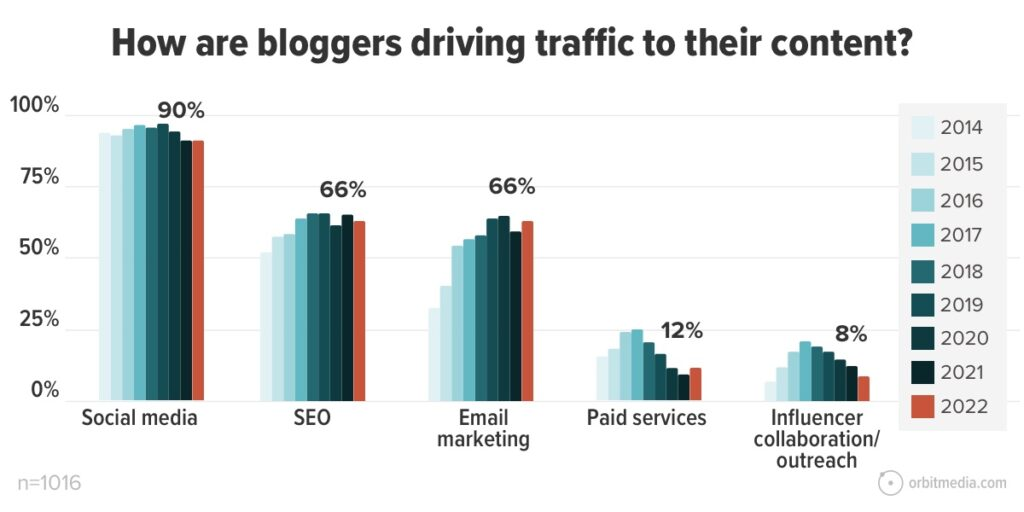 Blogging Growth Statistics
Is there a future in blogging? We certainly think so, and the numbers seem to back us up.
Check out these numbers below and see for yourself.
77% of Fortune 500 Companies Have Public Blogs
(Statista)
Blogging isn't just for the solopreneurs laboring alone at their kitchen table. Even large, extremely successful companies see the importance of it.
The key here is having a "public facing" blog, which speaks to their desire to boost authority in the market.
This also speaks to the future of blogging as a profession instead of just a side hustle. The opportunities exist if you want to make this a full-time career without the pressure of running your own sites.
With Over 500 Million Blogs, Tumblr is the Most Popular Choice for Bloggers
Tumblr is strictly a blogging platform, so this one shouldn't be as surprising as it may be.
What is surprising is how much of a difference there is between Tumblr and just about every other platform on the planet. Even WordPress, which dominates the online CMS marketplace, only has 60 million blogs. That's 5x less than Tumblr. Insane.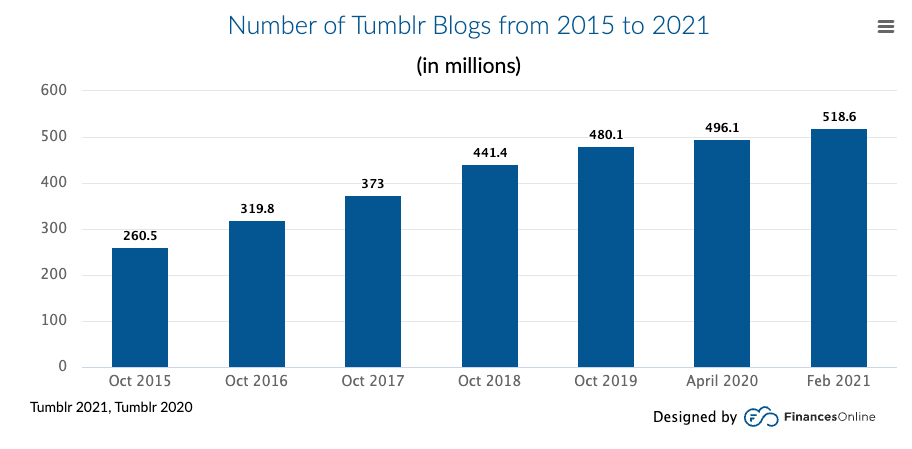 Bloggers Who Make More Than $7,500 Per Month Get 42% of Revenue From Affiliates
(SEMRush)
Affiliate marketing is arguably the number one way to make money as a blogger. While there are other ways to monetize your audience, such as sponsored blog posts, most successful bloggers still lean heavily on their affiliate networks.
To do the same, you'll want to look for new opportunities to expand your reach. Be on the lookout for anything that is even remotely relevant to your niche that you think your audience will appreciate.
Becoming an affiliate doesn't cost you anything, but it can seriously help line your pockets.
And you can learn exactly, step-by-step, how to become a successful affiliate marketer in The Affiliate Lab. It's an excellent online course take will you zero to hero with blogging and SEO.
Food Bloggers Have the Highest Median Income at $9,169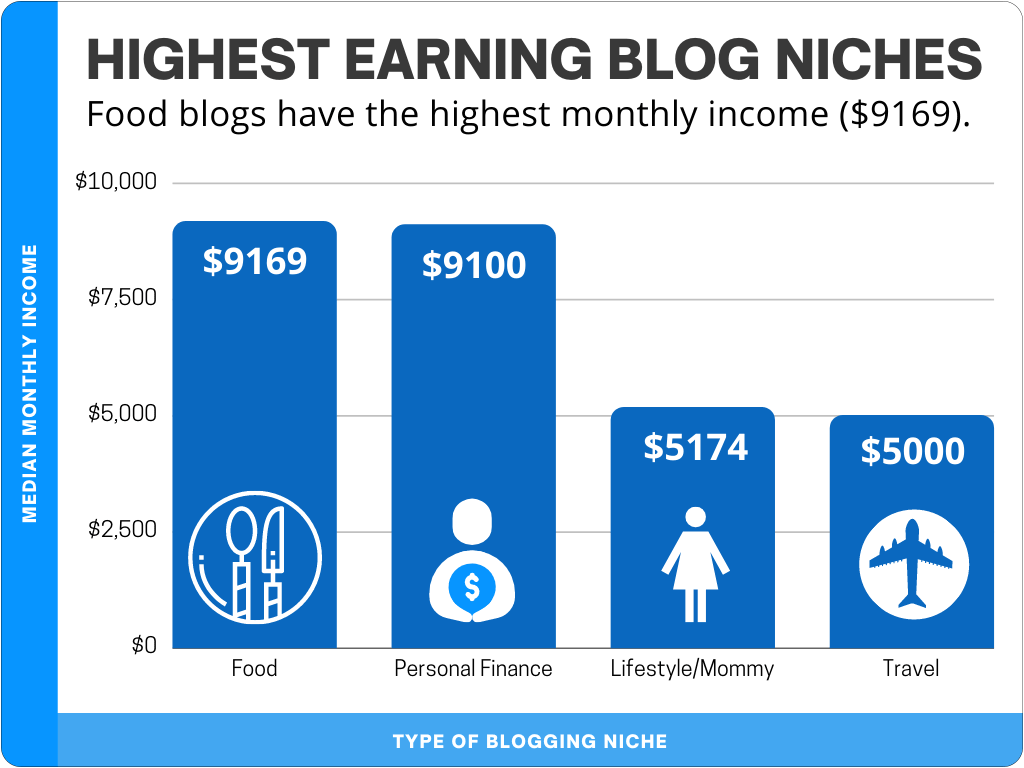 We've all seen those recipe websites that tell you their life story before they actually tell you how to develop a killer Risotto. They're not fun to read, to put it mildly.
Turns out there's a reason why there are so many of them though — they drive insane numbers. If you want to start a blog simply to make money, a food-based blog is hard to beat.
Other options would be personal finance, travel, and mommy blogs, so check those out if you're not interested in food.
25% of WordPress Bloggers Blog Full-Time
(SEMRush)
While Tumblr may be the most popular blogging platform, WordPress sites offer users dozens of ways to monetize their content. Affiliate networks, display ads, e-products — you can accomplish all of it on WordPress.
Perhaps that's why a full quarter of WordPress bloggers can make a full-time living from their quality content. That doesn't mean they don't freelance — 65% of bloggers do that, at least part-time — but it means they're able to focus on their writing.
To be a success though, you'll most likely have to spend some money on your blog. A quarter of bloggers invest less than $50 a month on their blog, which represents a huge opportunity if you're willing to spend a little extra money.
Blog Statistics About CONTENT
Bloggers blog, but what kind of content should you use? Moreover, how long should each blog take to produce?
These types of questions can be highly personalized, but it's always interesting to know where you stand compared to others.
It Takes an Average of 3 Hours and 55 Minutes to Write a Blog Post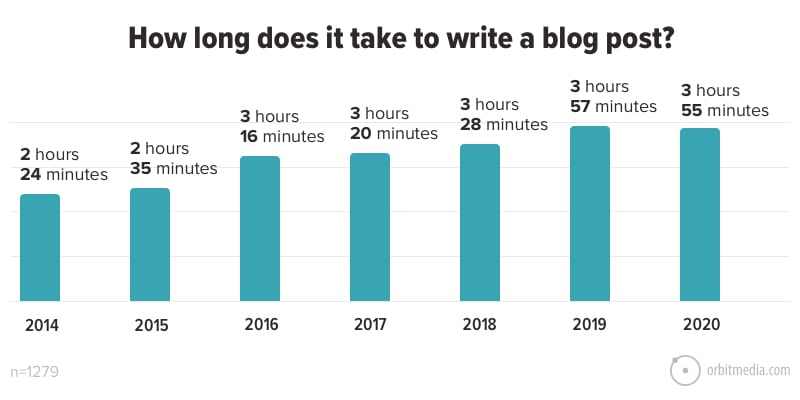 Is that longer or shorter than you take to write a blog?
Obviously, the time it takes to write depends on the blog post length, but this is the average for a blog post that is around 1300 words long. It factors in for research, content production, image selection, promotion, and editing.
The same study of blogging stats found that most bloggers spend around 5 hours a week on their blogs, so that's about 1.5 blogs per week at that rate.
If you can write faster, you'll be ahead of the pack according to the top blogging statistics.
The Median Length of Blog Posts is 2164
This number has trended up quite a bit over the last few years, but 2164 seems to be the sweet spot for the average blog post length.
As mentioned above, longer blog posts tend to get shared more often and have more staying power, but it's smart to try and hit around 2000 words per post as a rule of thumb.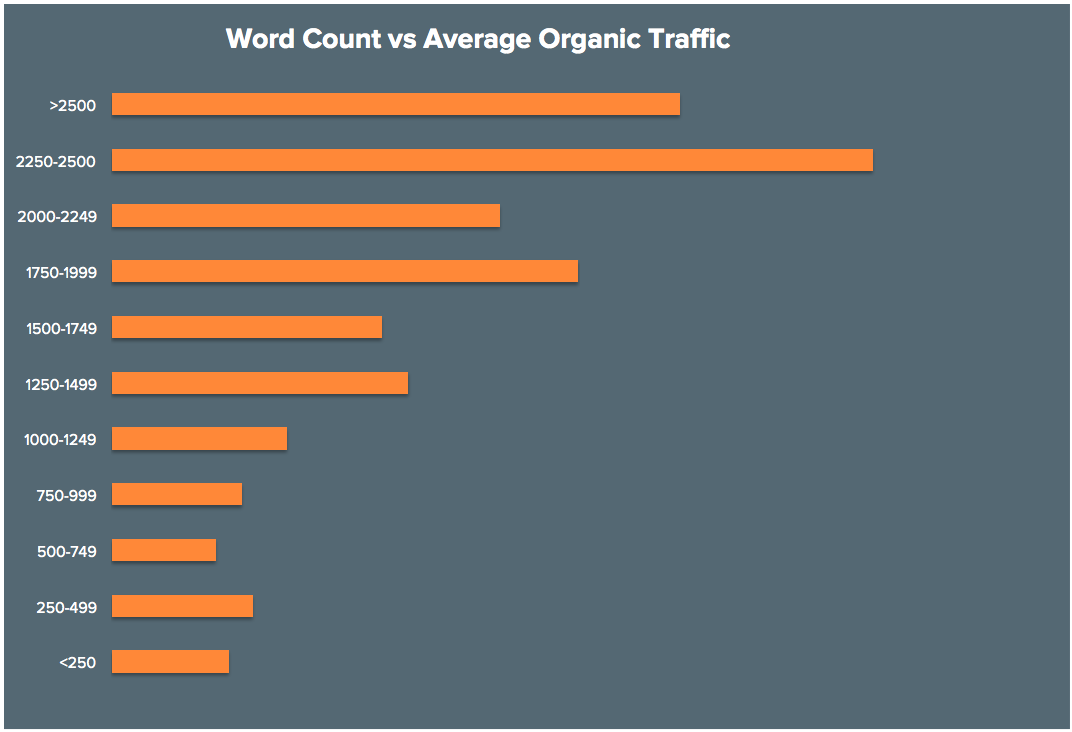 That depends on the blog post, though. Some keywords won't need more than 500 words to rank successfully. Others will require 5000. It just depends on what type of content you're trying to produce and how many blogs you have.
Original Graphics are Most Used Type of Visual Content
(Venngage)
Stock images aren't useless — especially if you're trying to sell stock photos — but original visual content is definitely trending upwards.
Original images, such as infographics, can be powerful as SEO tools. They get a ton of shares, and people seem to be more willing to link to them than regular text.
The downside is that creating them takes time and money. Unless you're able to commit a somewhat sizable amount of your resources to original images, it may be best to stick with stock.
You should definitely keep this trend in mind though as your blog grows.
46% of Bloggers Edit Their Own Blog Posts
This may come back to the nature of blogging, in general. Most bloggers are solopreneurs, so there's usually nobody around that is willing to edit your blog posts all day.
The fact that this stat is so split though (54% of bloggers hire someone) shows that readers are starting to expect a level of professionalism in blog articles. Even if you can't pay someone else to proof your stuff, you should still pass it around for a quick glance.
Posts That are 3,000 Words or More Receive 3.5x More Links
We're starting to notice a trend here — blogs that are longer generally do better. People want authoritative articles and other website owners too. Generate them, and you should expect more backlinks.
But longer articles also provide more opportunities for backlinks. More content equals more content to link to, so longer articles just make sense from every angle.
Remember your internal linking practices too, though. Although backlinks from external sites are great, you'll also want to ensure you create a good internal network. And with Link Whisper, you can quickly build internal links across your entire site!
Headline and Structure Blogging Statistics
One of the many challenges that bloggers face is knowing how to structure their articles appropriately. They struggle with optimizing the headline, having the right number of headers, and overall word count.
To help, here are a few quick statistics that you can lean on in 2023.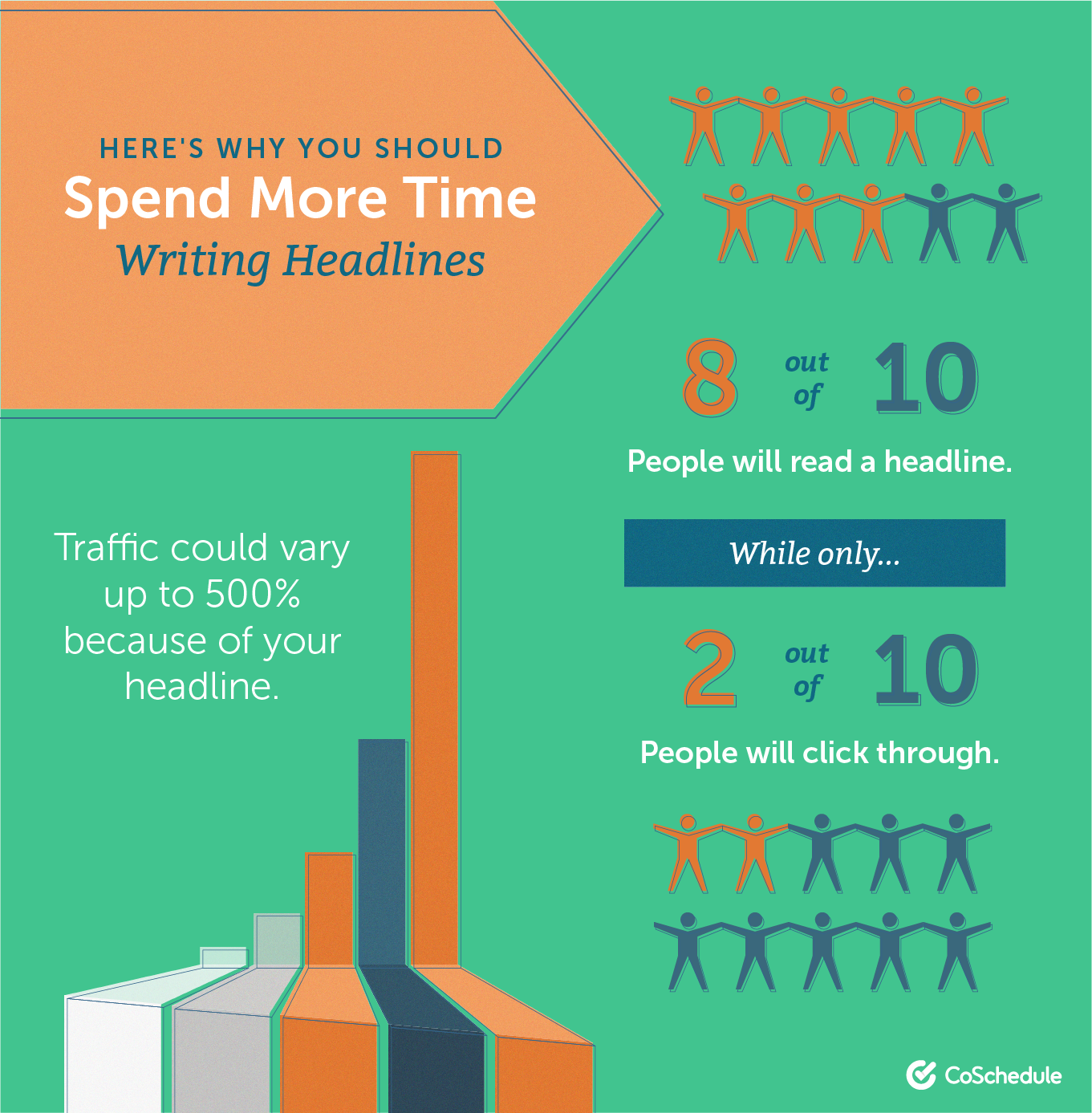 36% of Blog Readers Prefer Numbers in Headlines
Numbers catch the eye. Instead of words, which have to be read (sounds painful, I know), numbers are a source of quick information.
Numbers are also authoritative. Readers feel like they're missing out on something if they read a number, then don't click through to find out the information.
Numbers also signal to the reader that it's going to be a "skimmable" article. The lack of a time commitment encourages read-through.
All of this is to say that you should absolutely use numbers in your headline wherever possible.
Headlines Between Six and Thirteen Words are Read More
For internet writing, there's a general rule of thumb that the shorter something is, the better. Even for longer, authoritative articles, readers want to feel like they'll get their information quickly.
This study claims that headlines in this limit also attract the most consistent traffic. It's hard to bank on just about anything regarding SEO, but keeping your titles between six and thirteen words seems to be one of them.
67% of Readers Skim the Article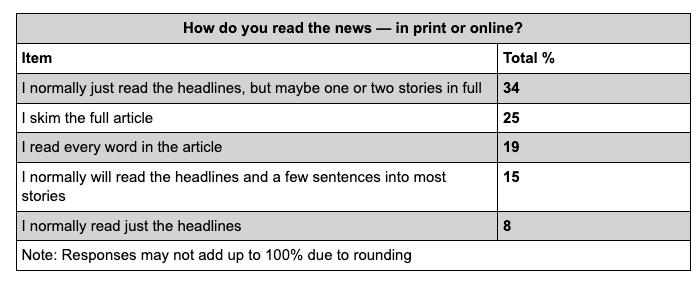 People have a variety of different behaviors when it comes to reading articles.
Some read the entire article, while some only read the headline. Some only skim the headline.
The majority of people skim at least part of the article, only reading the entire thing when they're particularly interested in a subject.
That makes sense. With hundreds of millions of blog traffic online, you only have time to skim a few, at best.
This means that if you want consistent blog traffic, you'll have to structure it in such a way that allows them to get the gist of the blog without too much effort. Make it hard to read, and your bounce rate will suffer.
Articles With More Structured Headings Perform Better
(SEMRush)
Organization is always better, isn't it?
Casual bloggers probably don't think much about their blog structure, but savvy content marketers know how important it is.
Truthfully, the reason for this comes back to the previous stat. Since people mostly skim, it's in your best interest to help them with this process. Put the main points in your headers and let people consume the info in a shorter period of time.
Headers also help SEO. Google's algorithm focuses on page structure to help them crawl your page more efficiently. It's a win for everyone.
45% of Bloggers That Include Audio Receive Better Results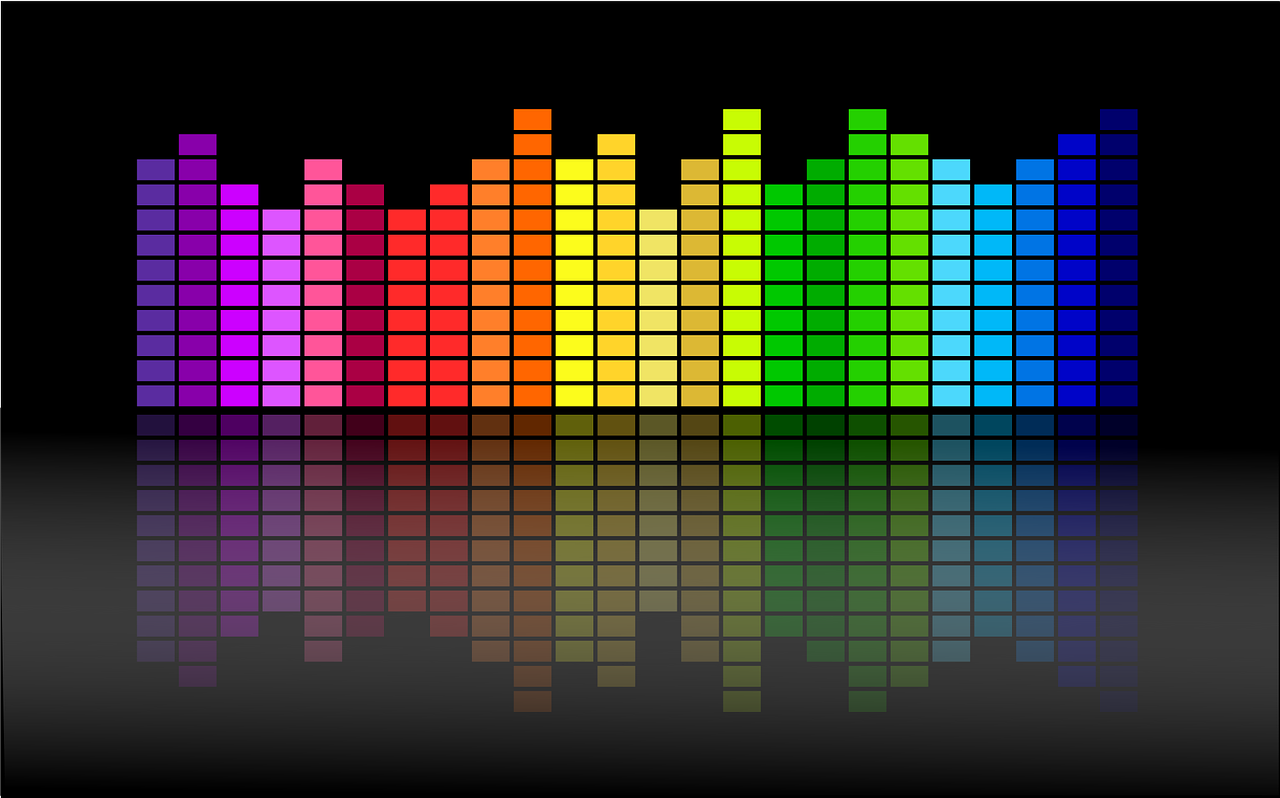 It's always good to have multiple versions of your content - text, video, and audio.
If you have audio content, such as a podcast, you could always add it to your blog post. Some internet users prefer to listen to blogs instead of reading them (especially if they're traveling), so take the time to create an audio version if possible.
What to Make of These Statistics?
Numbers don't lie, but they should always be interpreted.
While I would never tell you to ignore any of these stats, you do need to take them in context with your own work. What are you able to accomplish, what's your niche, and what's your writing style?
Ultimately, it all boils down to your audience. If your readers are craving your content, it'll be hard to miss. At least these give you some good starting points to consider as you lay out your strategy.
Want to learn step-by-step how I built my Niche Site Empire up to a full-time income?
Yes! I Love to Learn
Learn How I Built My Niche Site Empire to a Full-time Income
How to Pick the Right Keywords at the START, and avoid the losers
How to Scale and Outsource 90% of the Work, Allowing Your Empire to GROW Without You
How to Build a Site That Gets REAL TRAFFIC FROM GOOGLE (every. single. day.)
Subscribe to the Niche Pursuits Newsletter delivered with value 3X per week