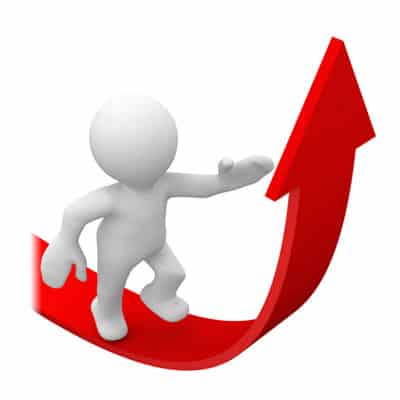 Let's imagine for a moment a business owner named "Tim".  Tim owns a construction business and is very good at what he does.
Then one day he learns about the whole internet thing and decides to start writing articles around home improvement, construction, and related topics that he is very knowledgeable about.
He builds an exceptional site that visitors love.  And it turns out that Google loves his site too!  Without building any links and always following 100% "white hat" practices, Google is sending hoardes of free traffic to his site!
Well, then the rosy story turns into a nightmare, Google Panda and Penguin hit, and Tim's traffic tanks!  He loses 75% of his search engine traffic in just a few short months.
Interesting Story, But…
Sad story right?  Well, turns out its NOT some made up story!
"Tim" is actually Tim Carter the owner of AsktheBuilder.com.  But there's more.  Google actually loved Tim's site so much that they featured it 2 different times as an Adsense "case study".  Once here, showing that he was making $30k per month from his site. And he was also featured on the official Google Adsense blog here.
He never engaged in any linkbuilding, only allowed links to come naturally.  In fact, he even testified in front of Congress in favor of Google when they were coming under anti-trust scrutiny.
Ask the Builder was receiving millions of visitors each month, but after Panda and Penguin, his traffic is down over 75%!  And guess what? He did everything by the book.  So, this is why I am calling SEO a loophole.  No matter what rules you play by (White hat, black hat, grey hat) the traffic is out of your control.  If Google changes, there is not much you can do about it.
I have to tip my hat to James Hussey for revealing this interesting story about Tim Carter.  In fact, you can listen to a full interview James did with Tim right here.
SEO is Not a Business Strategy
One important thing to keep in mind is that SEO should be looked at as a traffic strategy not a business strategy.  Now of course there ARE lots of successful businesses based on getting free traffic from Google; for example, Demand Media (owner of eHow.com and other properties), has a very aggressive search engine strategy that is the core of their business.  This has made them a lot of money, but obviously are at risk.
Small niche sites by themselves are at risk as well because they are based solely on search engine traffic.
So, the key to owning an internet business is to diversify your traffic sources as much as possible.  Alternate traffic sources might include: social media traffic, returning visitors, referring sites, email traffic, paid traffic, and others. Fortunately for Tim Carter, he has built a significant email list and his business will still do very well.  However, he is no longer getting the amount of free traffic from Google that he was before.
Does this mean that you should avoid free traffic from search engines at all cost?  Absolutely not!  Quite the opposite.  You should take advantage of as much free traffic as you can possibly get.  But you should also consider other traffic strategies to help further diversify your business if any one traffic source should shut off.  If the "free traffic" loophole goes away, you don't want to be left without a business.
Want To Build Smart & Relevant Internal Links...Quickly?
Link Whisper is a revolutionary tool that makes internal linking much faster, easier, and more effective.  It makes it simple to boost your site's authority in the eyes of Google. You can use Link Whisper to:
Bring out your orphaned content that isn't ranking

Create smart, relevant, and fast internal links

Simple yet effective internal links reporting: what has lots of links and what pages need more links? 
Click here to revolutionize your site's way of doing internal links
SEO and Niche Sites
So this brings me to the business model of building niche site.  These small web properties are usually 90%+ reliant (often 100%) on search engine traffic.  I'm aware of this, and you should be too.  As much as I would love to say that I expect to get free traffic from Google for the next decade, I know its not going to happen.  Google will alter their algorithm or a new search engine could be invented that doesn't rank sites the same way.   A whole host of "black swan" events could occur that could take away that free traffic source.
But as pointed out with Tim Carter with AsktheBuilder.com, the changes will affect big sites just as much (and perhaps more painfully) as it will small sites.  So suddenly shifting your business from building small niche sites based on Google traffic to a large authority site also based on Google traffic, is basically still the same business.  However, if you can capture leads and utilize other traffic sources all together, then you are on more sure footing.
All Businesses Are at Risk
The reality is that even "off-line" businesses are at risk for similar reasons, and always have been.  Imagine a supplier of auto parts that gets 50% of his orders from 1 car company.  If that car company decides to source the auto-parts somewhere else, that supplier just lost 50% of his business.  Should this supplier try to avoid getting such large orders from one customer?  Absolutely not!  They should do all they can to keep the customer, woo the customer, take care of the customer, and hopefully increase the order from that customer!
But they should also work their tails off to find additional customers as well to diversify their risk.
This is exactly the same thing you should be doing with Google.  I won't stop building niche sites!  In fact, I will build more, give Google what they want, understand the Penguin update, and hope that they send me even more free traffic.  But at the same time I am diversifying into other areas of business like software development and iPhone app development.
I hope the SEO "loophole" lasts forever and I will ABSOLUTELY be taking advantage of it for as long as possible, but I am concerned enough that I know an entire business should have diversity.
I wish all the best to Tim Carter, and in fact know (as mentioned in the interview linked to above) that he is already shifting his focus more his own product at StainSolver.com.  He also has a great blog post about the future of free high-quality content.
Plans Going Forward
I'm in an interesting situation right now because 100% of my business about a year ago used to be based on search engine traffic.  However, now a good portion of my income comes from products I have created on my own.  I've been diversifying for over a year now.
So, I actually will be diving into building more niche sites a bit more aggressively.  I haven't done much since my Adsense account was banned and the Penguin update hit.  But now I'm comfortable with my business and can afford to take on some more risk.  (And you do know that higher risk usually means higher potential reward right?).
In addition to building more niche sites, I will potentially be working on a couple of iPhone app ideas.  I am also working on building a large authority site that I plan on talking quite a bit more about in the future.  This site will get as much search engine traffic as it can, but ideally it will have repeat visitors, email subscribers, and good amount of social traffic.
So, what are your thoughts on the subject and your future plans?  I would love to hear your questions or comments below.
Think others would find this interesting?  Click to Tweet Here.
---