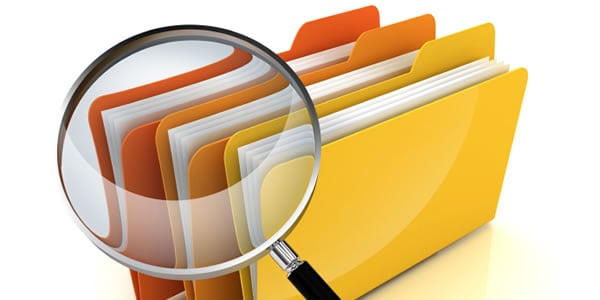 One of my goals this year is to complete 2 new case studies this year and document their progress here on my blog.  I shared 2 niche site case studies last year, and the positive feedback that I received from those projects was more than the feedback I received for anything else I've done on my blog.
I want to continue the energy I feel in the community here.
Last week, I wrote a post looking for your suggestions on what my 2 case studies should be this year.  I was overwhelmed with all the comments and great ideas!  You guys rock!
After reading all the comments and doing some serious thinking over the past week, I have a small confession to make.  I originally wrote that I was going to allow you to vote on which idea you liked the best, and the idea with the most votes would be the project I would tackle.
However, I've decided not to do that.  I know…boo!
Instead, I'm going to just make an executive decision and work on 2 projects that I personally want to work on…rather than relying on your "votes".
After all, it is my blog. 🙂
Why I'm Not Allowing Votes
Before you get too angry, I will just say that the projects I WILL be working on are indeed projects that were suggested anyway.  So, its not like I'm doing something that no one wants to see.  It's just that I don't want to leave it up to the votes to determine my future for the next 12 months.
Reason 1: I won't please everyone
First of all, no matter what project I decided to work on; not everyone would be pleased.  As you can see from reading all the comment here, there are just SO many different ideas.  Some people are very passionate about their pleas and will be crushed if I don't choose their idea.
No matter what I do, some people will be disappointed.  At the end of the day, I have to just decide what is going to provide value and is something that I will enjoy pursuing.
Reason 2: I'm busy
In case you haven't noticed, I do a lot more than just write on my blog here a couple times a week.  I own and manage Long Tail Pro, I work with Perrin to build out new niche sites, and I am working on several other projects that I've never discussed here before.
If I were to take on 2 NEW projects this year, I honestly don't know if I would have the time to execute the projects and document all the details here.
As a result, I've decided to simply share publicly 2 projects that I had already planned on working on this year!  This solution is a win-win in my opinion.  You the reader will get to see 2 new case studies this year on some very interesting ideas, and I won't have to add any additional work to what I was already planning on doing this year.
The projects that you see below, are 2 projects that I was going to do whether or not I blogged about them.  If I were to do something based on your votes, I would be adding a couple of projects on TOP of what you see listed below.
I just don't know if I would have the time or energy to do it.
Reason 3: Staying True to my Business
Finally, I have to stay true to my own business and what is interesting to me.  If I were to leave it up for vote, its very possible that I would end up working on projects that I am not entirely passionate about.  If that happened, I probably wouldn't put my full energy into the projects and the results would likely be less than stellar.
I need to stick with what my true business plans on for this year, whether or not I share things publicly.
The 2 New Case Studies Are…
Now that I've spent way too much time explaining why I'm not letting you vote, lets get on with revealing the actual projects!
I do want to point out that both of these ideas WERE suggested in my last post, so I feel like these are still what a great number of people out there want to see anyway.
Project 1: Buying and Selling 2 Different Sites!
That's right, I plan on buying and selling 2 different sites this year and sharing the entire process.   In fact, this goes nicely with one of my original goals this year to buy $25k worth of sites.
I received a lot of feedback from people, so I know that this is fairly popular option.  People are curious about the process of buying sites, fixing them up to earn more money, and then selling them.  That's exactly what I plan on doing…twice!
I have to admit, that I've already purchase the 2 sites.  However, this just very recently happened, and I'm going to review exactly why I bought the sites and my plans for each…expect that post in the next week or so.
I would absolutely LOVE to start buying more and more sites and fixing them up.  This project will help me get even more experience before I "up" my game with bigger sites down the road.
Here's just a quick review of the 2 sites, so that you can get an idea of what kind of project they will be.
Site 1: Big Traffic from Pinterest.  This is a site currently earning about $250 per month.  The site also gets about 2,500 to 3,000 visitors per DAY!  However, what makes this site interesting is that nearly ALL of its traffic is coming from sources outside of Google…in fact most is from Pinterest.
Want To Build Smart & Relevant Internal Links...Quickly?
Link Whisper is a revolutionary tool that makes internal linking much faster, easier, and more effective.  It makes it simple to boost your site's authority in the eyes of Google. You can use Link Whisper to:
Bring out your orphaned content that isn't ranking

Create smart, relevant, and fast internal links

Simple yet effective internal links reporting: what has lots of links and what pages need more links? 
Click here to revolutionize your site's way of doing internal links
The site gets no real organic Google traffic to speak of.  I will discuss my plans; however, I think its an interesting project because it gets traffic from sources that I usually don't discuss much.  Lets see what I can do with Pinterest traffic and see if I can increase the earnings…should be fun!
Site 2: Steady Adsense Earner.  The second site earns closer to $400 to $500 per month from Google Adsense primarily.  This site does get almost all of its traffic from Google organically.
However, the draw is that the site currently only has 5 or 6 pages of content (I can expand that) and it currently ranks on the second page or bottom of first page for some great keywords.   I'm going to see what I can do to increase the rankings of these keywords, and overall increase the earnings.
Depending on how it does, I may turn around and sell the site within the year.
So, for the many of you that wanted to see an Adsense niche site case study and a case study about a site getting traffic from someplace other than Google…hopefully this appeases you!
Project 2: Creating and Selling a Software Product (Outside of internet marketing)
That's right.  I'm going to create a software product that has nothing to do with SEO or internet marketing!  Correction, Perrin and I will be working on the project together.
In fact, the idea is 100% Perrin's, along with some of his buddies.  Perrin and his friends have had an idea in their back pockets for a while, and I really liked the potential it had.  So, I offered my experience creating other software products along with things, and we've formed a team.
Again, this is a project we've already started working on, but its still in the infant stage.  I'll be sharing what we've already done, and how we plan to market, sell, and profit from this product.  This is definitely one that you will get to see and check out once we go live.  (Most of you won't be the target market for the software, though).
This could indeed be considered a SaaS product, but its really all semantics.  I'll just call it a software product and hopefully make money from it, you can call it whatever you want.
This is a big project, and definitely has much more potential than a standard niche site.  So, I'm excited because this is more the direction I'm taking my business anyway.   I still love building out niche sites, and actively do so; however, a software or other product business can obviously do SO much more.
Why Not New Niche Sites?
I love building niche sites, and held 2 great Niche Site Projects last year.  Many of you requested that I build another niche site from scratch to show the process once again.  However, as you can see, I have chosen not to build a niche site from the ground up as one of my projects this year.
Why not?  Well, I have a few reasons why I've decided not build another niche site publicly from beginning to end.
First, its been done…TWICE on this site!  To be honest, if I were to go back and build another niche site publicly, my steps would be EXACTLY what I've shared previously.  I wouldn't do anything differently, there really isn't anything else to teach.
Yes, with each new site comes new challenges or twists and turns, but the strategy and process is the same.  I've already taught for a long time how to build niche sites, and overall, its just already been done.  I want to try something different!
Second, I have to deal with copy cats and negative SEO.  I would say that 99.99% of you out there are really just along for the ride (and learning).  However, one or two readers always want to ruin the case study for everyone.
Its no fun.  So, I've decided to attempt other projects that hopefully can avoid these issues.
Third, there are SO many possible case studies out there, its just time to expand the possibilities.  Again, I love niche sites and will continue building them; and frankly will continue sharing my tips and tricks on Niche Pursuits throughout the year.  But online businesses can be made from much more than building a niche site from the ground up.
I hope to excite and inspire others by tackling projects that are a little bit outside my norm.  We all know that the more you stretch and get out of your comfort zone, the more you learn and grow…and possibly even profit more from (we'll see about that).
Overall, I AM still actively building niche sites, and its a great business.  I WILL continue sharing blog posts about my adventures building niche sites, SEO, and more.  I'll still teach what I learn.  However, I'm not inclined to do another year long case study on something that I just did last year.  As things change in the industry, I'll keep you posted, but for now a new niche site case study would look exactly like the old case study…the process is the same.
So, I'm moving on to other case study ideas.
Your Thoughts
I hope most of you are cool with this!  If not, feel free to share your thoughts and comments below.  Either way, I'd love to hear what you think of the 2 projects that I've outlined above.  Are you excited…or is it a total letdown?
I'm sticking with my guns, and these WILL be the projects that I work on, no changing based on your feedback here.  These work well for me, because they are projects I would work on whether or not NichePursuits.com existed.
Overall, I'm happy to get started, and I'll be sharing more details sometime next week!
Array
Array
Array
Array
---