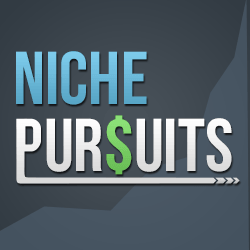 Well, its that time of month again.  I know that many of you look forward to these income reports, so I am happy to share with you some specifics about my business.  I am sharing my income simply for the fact that I know it is motivating to others to see the potential of this business.   I know when I was first getting started out building niche websites, I would always ask myself, "Is it really possible to make good money doing this? "  Well, now I know what's possible and how much more is actually possible as well.
First, here is what I did in the month of June.  I wrote 11 blog posts for this blog!  I think that is a record for my site here.  If you missed any of them, you can catch up with most of them on the Niche Websites Hub.  You can also see all the posts made on this blog (even those not on the hub) by reading my old posts here (there is also a tab at the top of the site for all my old posts).
I also spent some time looking for new keywords for niche websites.   I think I found some pretty good ones, but I am still in the process of building out these niche websites, so there is no income as of yet from these.
Finally, I also spent a lot of time working on my new keyword research software, Long Tail Pro.
The Source of My Income
The income numbers that I am sharing below, are all from my niche websites.  I currently have right around 200 niche websites and so this income is obviously spread out across a wide variety of sites.  Clearly some sites earn much more than others, and in fact some of my sites don't make any money.  This is part of my startegy of building niche websites.  Sometimes I have big winners and other times my plans don't work out as expected.  However, with enough "swings", I am sure to hit a few home runs.
Okay, so here is the income breakdown for June 2011:
Google Adsense – $12,512.27
eBook Sales – $119
Kontera Earnings – $100.77
Total June Income: $12,732.04
Decrease of $3,201.38 from May
I am very happy with my income for June despite the decrease of over $3k from May.  I can see exactly which sites primarily brought the decrease of my income and I believe it was out of my control for the most part.  The decrease came primarily from my top 5 earnings sites overall due to decreased traffic.  However, I still rank #1 (mostly) for my primary keywords on these sites – so I attribute most of the traffic decrease to some sort of seasonality or overall just less people searching for my keywords in the month.
Want To Build Smart & Relevant Internal Links...Quickly?
Link Whisper is a revolutionary tool that makes internal linking much faster, easier, and more effective.  It makes it simple to boost your site's authority in the eyes of Google. You can use Link Whisper to:
Bring out your orphaned content that isn't ranking

Create smart, relevant, and fast internal links

Simple yet effective internal links reporting: what has lots of links and what pages need more links? 
Click here to revolutionize your site's way of doing internal links
My Top 5 Sites
I thought it would be interesting to show the income for my top 5 sites from last month compared to this month:
So, I saw a significant decrease in my top earning site for example, but it still ranks #1 in Google for its primary keyword.  So there is not much I can do but attribute the loss in earnings to simply less people searching for the term.  I can see a similar occurrence with the rest of my top 5 sites.  Now obviously I have other sites that rank lower this month than last month, but I also have some sites that rank better now than before.  There just tends to be a lot of fluctuation each month in both rankings and traffic volume with some sites from month to month.
Overall, I am happy with the solid earnings and will continue to build my niche websites portfolio.  I really did not put much effort into my existing niche websites in June, so the income was fairly passive.  However, I have started a few niche websites which I hope to start making a little bit of money by the end of July.
I expect July to be a good month for my niche websites, and I have a couple of other projects that I am going to be working on during the month of July to diversify my income a bit.
Anyway, let me know your thoughts about my income report!
---