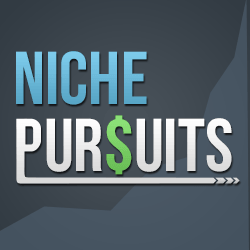 I have been working on getting my iPhone App developed for the past few months.  I am happy to say that I have basically a completed version that I have been testing out for the past week or so!  As I've discussed previously, the app will allow users to check their Google Adsense earnings and has a cool little feature associated with that.
I am in the process of getting approved to the Apple Developer Program.  Since I am applying under my business entity (as opposed under my personal name), the process takes a little bit longer.  I expect to be approved in about a week or so, then I can submit my App for approval!
Anyway, I made a quick video to go over the latest and to give a LIVE DEMO of the app!  Well, kinda.  I open up the app and show it off briefly, but I don't give a full demonstration – more just to show that it does exist 🙂 .
And of course, I threw in some music with the video to make it a bit more interesting.  And yes, I haven't shaved for a few days.  Oh the life of an internet entrepreneur!
Want To Build Smart & Relevant Internal Links...Quickly?
Link Whisper is a revolutionary tool that makes internal linking much faster, easier, and more effective.  It makes it simple to boost your site's authority in the eyes of Google. You can use Link Whisper to:
Bring out your orphaned content that isn't ranking

Create smart, relevant, and fast internal links

Simple yet effective internal links reporting: what has lots of links and what pages need more links? 
Click here to revolutionize your site's way of doing internal links
Here's the Video:
I would love to hear your thoughts and comments.  Thanks!
Update 5/28/2012 – My iPhone app "Ad Alert" is done!  You can check it out in the app store now:
---