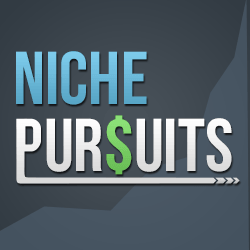 I have been working on getting my iPhone App developed for the past few months.  I am happy to say that I have basically a completed version that I have been testing out for the past week or so!  As I've discussed previously, the app will allow users to check their Google Adsense earnings and has a cool little feature associated with that.
I am in the process of getting approved to the Apple Developer Program.  Since I am applying under my business entity (as opposed under my personal name), the process takes a little bit longer.  I expect to be approved in about a week or so, then I can submit my App for approval!
Anyway, I made a quick video to go over the latest and to give a LIVE DEMO of the app!  Well, kinda.  I open up the app and show it off briefly, but I don't give a full demonstration – more just to show that it does exist 🙂 .
And of course, I threw in some music with the video to make it a bit more interesting.  And yes, I haven't shaved for a few days.  Oh the life of an internet entrepreneur!
Here's the Video:
Want to See My Advanced Keyword Research Strategies that Even a Beginner Can Learn?
Read my comprehensive guide on stealing keywords for competitors. I use this tool to cherry pick the keywords that I know I can rank for quickly...even if my site is newer.
Read the Strategies Here
I would love to hear your thoughts and comments.  Thanks!
Update 5/28/2012 – My iPhone app "Ad Alert" is done!  You can check it out in the app store now:
---