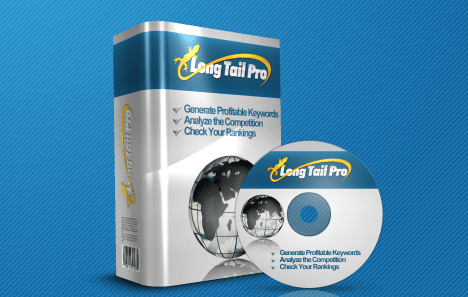 As I look back on my business, I can see a lot of areas that I need to improve.  When it comes to niche sites, I hit a point where I simply could not do everything myself anymore, so I hired Perrin.
Perrin has been a part of my team now for 9 months and I look back on the day I hired him as one of the best decisions I've made in my business.
As my business continues to grow, I still seem to have less and less time to spend in all the areas I know that I should.  In particular, I know that my Long Tail Pro business has lots of room for growth; and for that reason I've decided that I need some help.
That's right, I'm looking for a full-time team member to help me grow the Long Tail Pro business.  If you are a qualified applicant, please apply below!
UPDATE: NO LONGER ACCEPTING APPLICATIONS!
What I'm Looking For…
I'm looking for someone that is excited to help me grow the Long Tail Pro business.  You can see the full list of skills and experience that I'm looking for below, but most importantly I want someone that is excited to join Perrin and I on our team and that is willing bring fresh ideas as needed to grow Long Tail Pro.
As a result, I will be paying a full-time salary plus commissions.  I will discuss the exact pay with applicants privately.  However, I will say that the base salary is a solid income for a US household…and of course the commissions could end up bumping up the overall pay significantly.
This is a very real full time position for the right person.
Full-time Marketing Position for Long Tail Pro
Responsibilities:
Want To Build Smart & Relevant Internal Links...Quickly?
Link Whisper is a revolutionary tool that makes internal linking much faster, easier, and more effective.  It makes it simple to boost your site's authority in the eyes of Google. You can use Link Whisper to:
Bring out your orphaned content that isn't ranking

Create smart, relevant, and fast internal links

Simple yet effective internal links reporting: what has lots of links and what pages need more links? 
Click here to revolutionize your site's way of doing internal links
Grow the sales revenue of Long Tail Pro.
Develop and tweak an overall marketing strategy for Long Tail Pro on an ongoing basis
Blog 1-2 times a week on LongTailPro.com
Research and produce the content for infographics or other content marketing pieces
Reach out to bloggers and internet marketers to offer a special promotion of Long Tail Pro to their list
Network with influencers in order to gain exposure and mentions of Long Tail Pro
Run contests for Long Tail Pro to help build an email list and make sales.
Help improve sales funnel of Long Tail Pro, including writing auto-responder emails
Recruit participants (through contacting large bloggers, etc) and conduct webinars to bring in sales of Long Tail Pro
Set up special promotions of Long Tail Pro through services like discount, deal, or forum websites.
Possibly make training/tutorial videos for using Long Tail Pro.
The ideal applicant will have:
Excellent writing skills
Experience with Long Tail Pro
An in-depth knowledge of the internet marketing audience
Ability to network via email and skype with big and small name bloggers or other influencers in the market
A good knowledge of keyword research strategies
Experience building websites and SEO
The ability and experience to conduct webinars, create powerpoints, and bring in sales.
Good presentation skills
The willingness to reach out to others to get content shared
The desire to work with the founder of Long Tail Pro to improve the overall marketing of the business.
Pay and Benefits:
Full-time base salary
Ability to earn commissions based on performance
Virtual position.  Work from home or anywhere you want with an internet connection.
How to Apply
UPDATE: NO LONGER ACCEPTING APPLICATIONS!
Final Thoughts
Overall, I'm excited to find someone that can help me grow Long Tail Pro!  The business has been growing, but I know that it can do MUCH more.  I need your help to make that happen.
The person in this new full-time position truly will be a critical member of the team included in our strategy calls and more.
Oh and if you have any further questions, you can leave a comment below, or contact me.  Thanks!
UPDATE: NO LONGER ACCEPTING APPLICATIONS!
---