How to Make a Viral Video on TikTok and Grow A Massive Following
When you buy something through one of the links on our site, we may earn an affiliate commission.
Do you want to learn how to make a viral video on TikTok? If so, you're in the right place.
As it turns out, there's a formula for making viral content on the TikTok app. And it's not as hard as you might think.
Going viral enables you to grow your following, grow your email list, and drive traffic and sales to your links off-app.
In this article, you'll learn:
The elements that all viral TikTok videos share
How to come up with an endless list of viral TikTok video content ideas
Hashtags to avoid
And more.
How to Go Viral on TikTok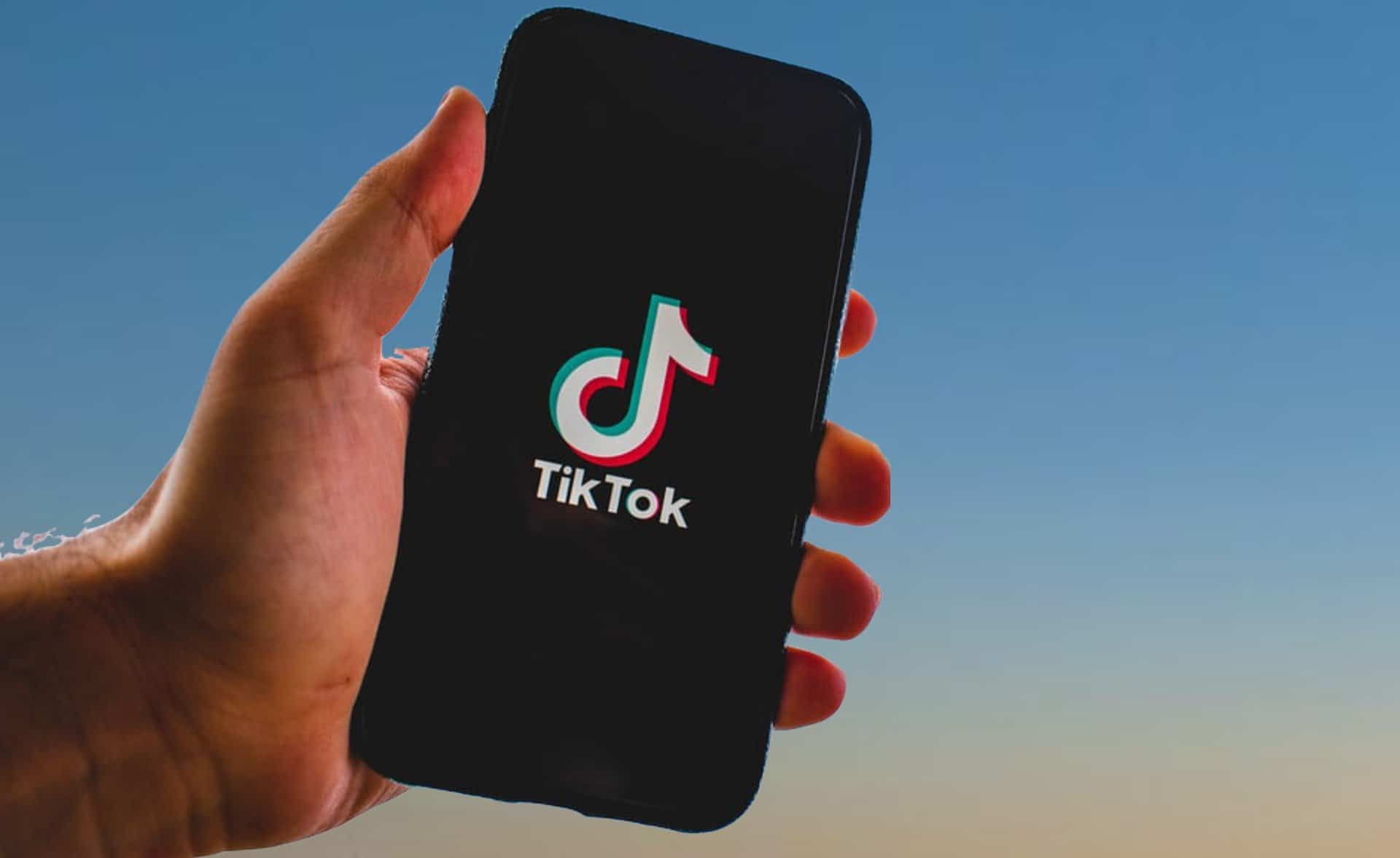 Learning how to make a viral video on TikTok will require these things:
An understanding of what makes videos in your niche go viral.
A list of viral content ideas to pull from.
Creating an attention-grabbing hook.
Knowing how to use the TikTok editor and native elements and tools (like knowing how to remove the TikTok watermark).
Consistent posting (3+ times per day)
What makes a video go viral? While it may seem like it's totally random, it's really not. The majority of viral videos on TikTok are either: 
Abrupt and strange.
Funny.
A trending audio, dance, or script.
Valuable and engaging.
Thought-provoking.
Educational.
Why You Should Start a TikTok
Since you're reading this, you already know that TikTok is really hot right now.
Honestly, the organic traffic that creators are generating from the app reminds me of the early days of Instagram and Facebook.
While this organic traffic potential probably won't last forever, it's incredible right now. Here are some stats.
As far as social media platforms go, TikTok is still relatively new. However, it's growing at an astronomical pace.
Learning how to create viral videos on TikTok gives you the ability to go from a following of 0 to several thousand in just a few weeks' time. You can also find out how to unfollow on TikTok.
No matter what you're doing online: affiliate marketing, selling a course, building a niche website, and more, TikTok can be one of the great free traffic sources.
(And if you're thinking of doing those things, check out our guides on affiliate marketing for beginners, how to build a niche website, and how to make a Udemy course.)
TikTok Viral Video Tips and Tricks
Have you ever wondered why some creators seem to consistently create viral videos over and over again, and some don't?
Understanding TikTok Trends and Trending Sounds
First, there are the trends and trending sounds. And contrary to what many people believe, you don't actually have to dance OR be a teenager to take part in trends and trending sounds.
No matter what generation you belong to, by this point you're probably aware that many of the most popular videos on the app are a result of using a trend.
Each creator puts their own spin on a trend, so although the sounds or dances might be the same, the meaning behind each video is a little different. And that's what makes them so popular.
The key to using a trend effectively is to put your own spin on it that's relevant and related to a specific topic or niche. The more relatable it is, the better it will do.
Most trends stem from a trending song. You can find the latest trending songs on the Discover page, which you can access from the app's home screen.
The Discover page updates daily and shows you trending trends, trending hashtags, trending sounds, and more.
You can access the Discover page by clicking the "Discover" button at the bottom of the app, near your home feed button.
Study What Works
You may have heard this a million times before, but I'll say it again:
Don't reinvent the wheel.
What consistently works for other creators can work for you too.
One of the best ways to create a video with viral potential is to study what's already working and recreate it with your own spin.
To find these videos, search hashtags related to your niche on the app. Then, make a list of the top creators' profiles in your niche.
Once you have a list of the top creators in your niche, head to a computer and open Google Chrome.
Download the extension "Sort for TikTok".

Once you have the extension installed, you can open each creator profile in your computer browser and sort by their top-performing videos.
When you do this, be sure to take notes on their most viral videos to find out exactly what it is that made them go viral.
Some will be personal stories that only relate to that creator, but others will be replicable generic content.
Once you begin to see patterns and generic viral content, you can make a list of topic ideas.
It's best to organize these ideas in a digital notepad or spreadsheet because this will be your list of video ideas to create content from.
Always put your own spin on content – never directly copy another creator.
Components of a Viral Video
Every viral video on TikTok has one, some, or all of these components.
Strong, Attention-Grabbing Hook
Simply put, a hook is a phrase, tagline, sentence, or question that's designed to grab a user's attention.
A strong, attention-grabbing hook is a key factor in getting someone to watch your entire video.
Hooks are at the beginning of your video and grab attention by asking a question, making a bold claim or statement, or telling them what the video is about – typically in under 3 seconds.
According to most video marketing experts, you only have 3 seconds to grab a viewer's attention and get them interested in your content.
Additionally, according to Meta (Facebook), people only spend an average of 1.7 seconds with a piece of content before scrolling past.
That's not a lot of time at all.
Some of the best hooks on TikTok are phrases or questions displayed in colorful text at the beginning of the video.
TikTok Video Hook Ideas: 
Make a bold claim.
State something controversial or polarizing.
Use an unusual prop or movement/gesture.
Ask a question.
"Here's how to do (xyz) in (time frame)"
Slide in from out of the frame.
Attention-Grabbing Elements
TikTok has plenty of native elements to help you grab and keep a user's attention.
You can display text on the screen or use gifs and sticker overlays.
Additionally, TikTok has hundreds of visual and audio filters and effects to make your videos interesting and engaging (and don't miss our guide on how to delete a TikTok video).
The key is to interrupt a user's scrolling pattern to get and keep them interested.
Additionally, the app has a built-in closed captioning feature. If you speak in your videos, I highly recommend turning on closed captioning.
Read through it to make sure it was transcribed properly. Users have the ability to toggle the captions on and off.
Using captions helps retain viewers who are hard of hearing or those who are scrolling with the sound off.
Trending Audio
Videos can and do go viral without the addition of any external or trending audio.
However, if you want to increase your chances of creating consistently viral videos, incorporate the use of trending sounds in some of your content.
You will ideally post a mixture of different types of content, but always be sure to take advantage of trends when you can.
Compelling Call-to-Action
A call-to-action (or CTA) is the desired result you want your viewers to take.
In your videos, ask your viewers to follow, comment, duet, stitch, reply, or whatever other action you want them to take.
You can even tell them to head to your Instagram bio if you don't have the ability to put a link in your TikTok bio yet.
Including a specific call to action in your videos actually does help, whether you want more website traffic, link clicks, followers, and more.
There are anecdotal reports of certain keywords that can have a detrimental effect on the reach of creator profiles on the TikTok app.
Although speaking these words seems to be okay, many creators experience diminished reach when typing these words in the captions, closed captioning, hashtags, or comments.
Money
Link
Bio
Free
or any combination of the above, like "link in bio", etc.
Keywords and Hashtags
TikTok has its own algorithm and hashtags that function similarly to SEO and Instagram hashtags.
Each video should have a relevant caption and a few hashtags that tell users what it's about.
Some hashtags are huge, with over 1m to 1b+ videos per tag. Others are smaller, with under 100k views.
Use a combination of large and small relevant hashtags for each video. This will help your content be more easily categorized by the algorithm and found by other users.
Video Series and Video Comment Replies
If you have a broad topic you want to teach or talk about on your profile, turn it into a series.
A series is just several videos that teach a topic in sequence. You've probably seen creators doing this with "Part 1" or "Part 2" etc.
Instead of filming one long video, break up the topic into several parts.
When you do this, videos from your series may show up to people out of order… but that's actually a good thing.
This creates curiosity and if someone is interested in the topic, they'll go to your profile to watch the rest.
This is a great way to get more followers and views.
Making video replies to comments has a similar effect. Instead of typing out a comment reply, reply with a video instead.
This will also intrigue viewers to click through to the original video. This will drive up your view count and earn you extra followers, too.
But can you see who viewed your TikTok? We've got the answers.
How Many Times a Day to Post on TikTok for Viral Videos
New creators should post upwards of 3 times per day on the TikTok app (but we've also made a guide on the best time to post on TikTok). With an established following and active profile, post once per day at minimum.
You can't expect to just make one or two videos a week and go viral.
Even if you're replicating the most viral videos using trending sounds and hashtags, it's probably not going to happen.
Although there are isolated instances of users who go viral with random and sporadic posting, it's not a common scenario.
TikTok prioritizes content… and a lot of it.
It's ideal to start with a brand new account and post 3 times or more per day consistently in the beginning.
More content gives you more of an opportunity to reach new viewers.
It also gives the algorithm more to work with as it tries to understand your account.
Plus, it's a numbers game. Not every video you make will go viral. But the more you make, the higher your chances are at having viral videos.
How to Make a Viral Video on TikTok and Sustain Your Momentum
Once you learn how to make a viral video on TikTok, don't stop there.
TikTok takes time and effort to sustain, but it doesn't have to be a full-time job.
This app can generate massive amounts of free organic traffic and grow your following literally overnight.
And you can really monetize this even further by following our guide on how to add a website to TikTok.
So, how do you sustain such a high volume of posting and make sure you still get great results? Here are some tips.
Recycle your top-performing videos: either download and repost, or recreate them. Try each to see what works best.
Be consistent.
Once you hit 1,000 followers, go live as often as you can. You can earn hundreds or thousands of followers each time you go live, and it helps you build a connection with your followers.
Make video replies to comments and utilize stitches and duets.
Avoiding Content Creator Burnout
TikTok Creators can quickly become overwhelmed with decision fatigue and burnout when trying to constantly come up with new video ideas.
The good news is, you don't have to create new content all the time, nor do you have to come up with new ideas all the time.
By following the tips in this article, you'll never run out of ideas. Here's how to avoid burnout and generate a never-ending list of ideas to pull from.
Make a list of viral videos you want to put your own spin on and recreate.
Make a list of all the categories and topics in your niche that you can talk about, teach about, etc.
Put all your ideas in a spreadsheet – this gives you an endless supply to pull from.
Batch your content creation by setting aside 1 day/wk for filming and editing.
Also, don't be afraid to re-use content ideas! No matter how many followers you have, many of them aren't going to see every single video you post.
Re-use your content ideas, film the same video several times, and be consistent.
By doing all of these things and setting aside one or two days a week for filming, you can enjoy your day-to-day life. You won't have to worry about coming up with a content idea on the spot or making a video on a day you don't feel like getting dressed.
Final Thoughts
By now, you know the components of how to make a viral TikTok video.
All that's left to do is put it into practice.
Don't be discouraged if you don't see results immediately.
Learning the TikTok algorithm in practice is much different than reading about it. And it takes trial and error, too. The journey is different for every creator.
While some people might go viral immediately, for others it will take time.
Focus on learning what content works best in your niche, recreating it with your own spin on it, and posting consistently.
And if you've ever wondered how do you make money on TikTok we have covered for that too!
Want to learn step-by-step how I built my Niche Site Empire up to a full-time income?
Yes! I Love to Learn
Learn How I Built My Niche Site Empire to a Full-time Income
How to Pick the Right Keywords at the START, and avoid the losers
How to Scale and Outsource 90% of the Work, Allowing Your Empire to GROW Without You
How to Build a Site That Gets REAL TRAFFIC FROM GOOGLE (every. single. day.)
Subscribe to the Niche Pursuits Newsletter delivered with value 3X per week