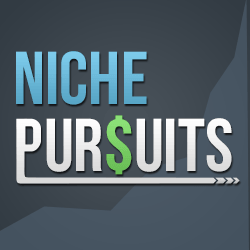 Yesterday, I made a brief video that showed the keyword generation function of my new software Long Tail Pro.  You can watch that video here.  Today, I made a follow up video to look at some of the keywords that were generated and to walk through how I analyze the Google competition for those keywords.  This is the exact process that I use to find low competition keywords.
As you are all probably aware, I have about 200 websites and make a full-time living from Google Adsense on these niche websites.  I simply say that because I have been doing this for a long time, and I have seen a lot of financial rewards from the analysis that I have done on various keywords.  This step of keyword research is BY FAR the most important factor for doing well with niche websites.  WAY more important than link building in my opinion.
So, I really feel like this video can be beneficial to many of you as I discuss exactly what I am thinking, and what I am looking at when I analyze the top 10 results in Google.  This is a pattern that you can follow as you do your own analysis.
In the video, you will see me using one of the features of Long Tail Pro – the competitor analysis function.  This makes it quick and easy to pull in the most important ranking factors including Titles, URLs, site age, Page Rank, Total links, links to the page, and much more of the top 10 sites in Google.  I do my best to verbally and visually show exactly how I am looking at these factors and what is helping me make a final decision.
In the video, I actually find 3 potential keywords that someone could build a niche website on!  So, check it out – I don't think you will be disappointed.
Want To Build Smart & Relevant Internal Links...Quickly?
Link Whisper is a revolutionary tool that makes internal linking much faster, easier, and more effective.  It makes it simple to boost your site's authority in the eyes of Google. You can use Link Whisper to:
Bring out your orphaned content that isn't ranking

Create smart, relevant, and fast internal links

Simple yet effective internal links reporting: what has lots of links and what pages need more links? 
Click here to revolutionize your site's way of doing internal links
And of course, as stated yesterday – Long Tail Pro is available for purchase right here.  Its still technically in beta – so you can get it at a discounted price.  Although, as I have shown in the videos the software is fully functional.
Overall, whether or not you ever use Long Tail Pro I hope you will find these past couple of videos useful.  I go over the exact criteria I use to find low competition keywords and hopefully you can replicate the process on your own after watching this video.
If you have any questions or comments – I encourage you to leave them below!
---